Title: The Town Of Ghosts
Also Known As: 阴阳镇怪谈, Yin Yang Zhen Guai Tan
Director: Tao Zhang
Genres: Horror, Thriller, Fantasy
Country: China
Type: Movie
Year: 2022
Duration: 1 hour 41 minutes
Original Network: iQiYi
Wheret o watch: iQiYi
The Town Of Ghosts Synopsis
The Town of Ghosts was a Chinese horror movie, released in 2022. The story was about a strange town, which surround by mountains on three sides and water on one side. There is no mountain ways nor waterways to get there. But two young treasure hunter, Yan Ying Yi and Bao Hu Lu accidentally stranded on that town after fell from the mountain.
They met a group of young man telling stories about ghosts in the town. The young man tell them that whoever came to the Town Of Ghosts could never leave. The one who left would die in a mysterious way.
Yang Yan Yi and bao Hu Lu didn't believe the hearsay, because they used to hear made up stories like that during their journeys. But people started to died, shortly after they able to avoid death.
Will they be able to leave the town? Or will they stuck there for the rest of their life?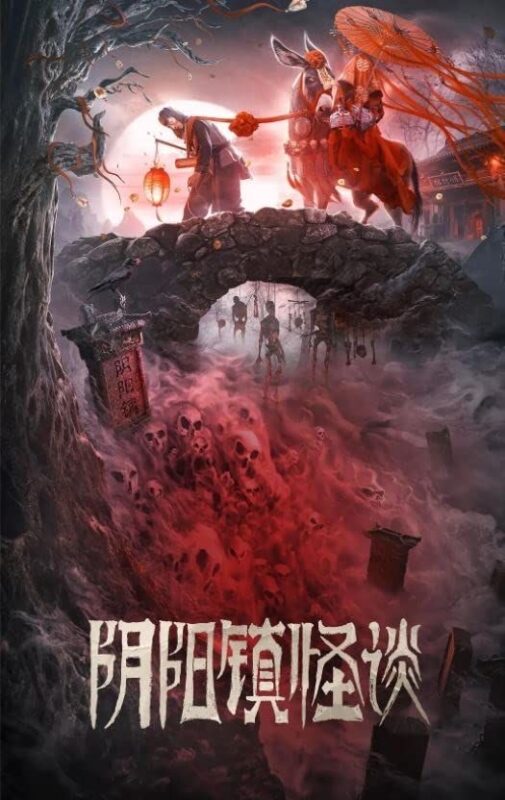 The Town Of Ghosts Review
I was challenging myself to watch horror movie/drama as much as I could. Usually I'll avoid this genre because I had to admit that I wasn't brave enough to watch them alone. My biggest fear is Asian horror movies, since I thought that they scarier that western's horror movie.
Meanwhile, western horror tends to have more gruesome scenes to build up the chilling atmosphere, Asian horror movie has a different approach. It may not have so many bloodbaths but it was more psychological. You will find that the eerie atmosphere was thick, and it would suffocate you from the beginning of the movie to the end.
As a Chinese drama and movie lover, I'm always thought that romance genre feels like a comfort food on daily basis. Easy to find and easy to digest. You'll eat it on a daily basis, whether it's a good day or a bad day. Mystery genre is harder to digest I'll watch it only if the sun is shining and the mood was good. The hardest one is horror genre.
Some people (like me) might need to be forced to watch it. Or in my case, I need to challenge myself to watch it. Because, what kind of reviewer am I, if I only watch the show that cater to my liking. Even a food blogger needs to try every food that was on the table. Oh, I'm so proud of my self while I wrote this review…😁
So, here we go!
This is my first horror movie review (hopefully won't be the last time, either… 😆). BTW, I watched this movie with lights on and a cat sleeping next to me, just to make sure I wasn't all alone.
The Director and the Casts
The Town Of Ghosts was directed by Tao Zhang who was a veteran in the Chinese movie industry. Mr. Tao has been an editor, a writer, a cinematographer, and many more. He also used to participate in the camera and electrical department for The Kite Runner movie as a lighting technician.
With his vast experience, you'll find that the cinematography truly stands out. The sets, the props, and the costumes were also arranged in a detailed manner. Mr. Tao was able to bring out the scary aura. The Grandma Temple and the coffin shop scene truly scared me.😭
We got two older actors as the main lead, Li Chun Li as Zhao Yu San, The town mayor, and Jin Qiao Qiao as He San Gu, the coffin shop owner. As well as the director, both actors were also veterans with an impressive filmography.
We also have two younger actors who acted as treasure hunters. Jarvis Wu as Yan Yang Yi and Gao Cheng Long as Bao Hu Lu. Later they will meet Fu Xiao Shuang who acted as He Hua, who worked at the coffins shop, and Li Yuan Yuan as Zhao Xiao Ya, the mayor's daughter.
Of all the actors, I would say. That Li Chun Li was the best one. He was the soul of this movie. Even though Jarvis Wu and Gao Cheng Long have more screen time, their acting was way below Mr. Li's.
The Story
The Town of Ghosts caught me unguarded.
The film was open with a scene at a coffin store. The coffin master has three guests whose bodies were stiff and whose faces were pale. The three guests ordered a cinnabar coffin and because the rain was too heavy, they waited at the coffin store and play a few rounds of gambling.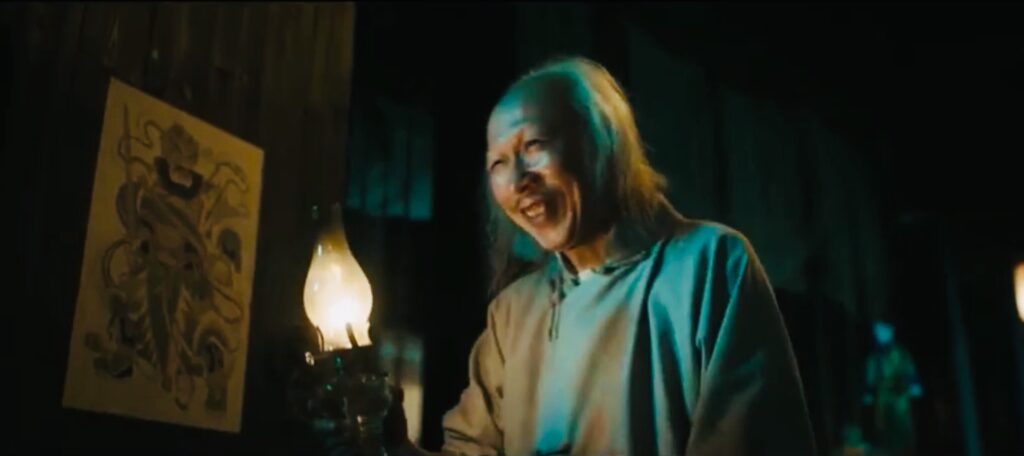 Fast-forward to a few days later, the coffin master met with an Old man from the pawnshop. He could sense that something bad is going to happen with the coffin master on his birthday, which is the next day. The day after tomorrow, the coffin master was found hanging upside down at the well. Phew! That was quite scary!
Yan Yang Yi ad Bao Hu Lu were two young treasure hunters who wander the world looking for hidden treasures. They've been to places where people abandoned and avoided. Scary places no longer scare them. They accidentally enter The Town of Ghosts when they fall from a cliff.
The dweller of the Town of Ghost told scary stories about their city. It turned out that people could enter the town, but nobody left the town. Several people want to leave the town, but they never did because of mysterious death afflicting them. The stories piqued their curiosity. They wander the town and come to the scariest places. The more they see, the more he got suspicious about the town.
A non-Believer Hunter
I like the way Yan Yang Yi and Bao Hu Lu way of thinking. They've been to so many scary places, and they concluded that most of the ghost stories were hearsay. They were made up by the people to hide something. Therefore, instead of getting carried away by the atmosphere, they come up with a logical way of thought.

And they were right.
There would always be a scientific or logical approach for every mysterious death case they met along the way. For instance the death of the tea shop worker. She was found dead because of drowning. But her posture was standing in the shallow part of the river. There's no way she will be drowned in that shallow water. But Yan Yang Yi found that her feet were stuck in a man-made hole under the heavy stones of the river.
They also come to check on the Grandma Temple, the scariest place in town. They were surrounded by a strange fog and began to see creepy shadows. Later they woke up at the coffin shop. They were found fainted in front of the coffin shop and were helped by the coffin shop owner, San Gu.
Lords of the Town
The Town of Ghosts has a mayor, Zhao Yu San or people called him San Ye, because he was the third mayor in town (san = three). He looked very kind, friendly, and attentive mayor. He made sure that the town was comfortable enough for everybody. Every day the mayor would stroll around the city to greet people. He was very famous among the dwellers.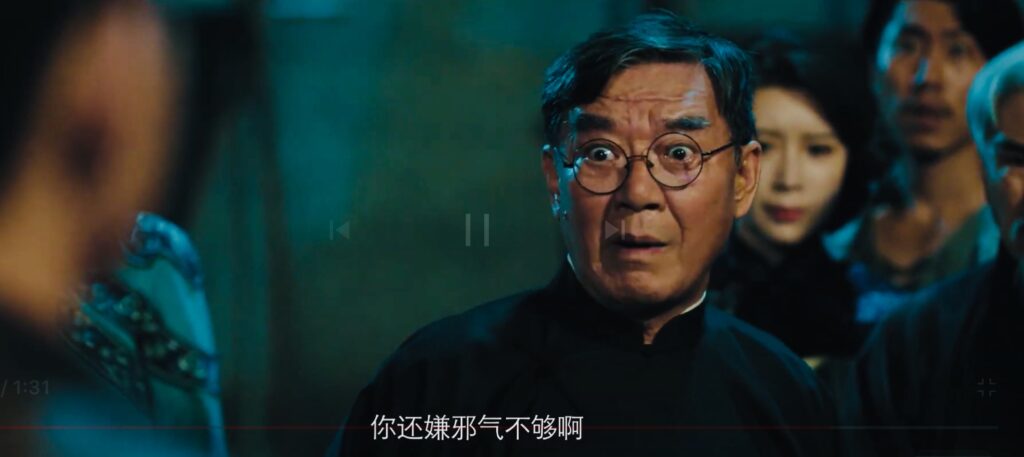 San Gu was the successor of the late coffin master who died in the well. Right now, she was the master of the coffin shop. She managed the shop with the help of He Hua. San Gu was a mysterious woman, always dress in black. She was proficient in the art of hypnosis. Zhao Yu San always ask for her advice, especially when it was related to ceremonial rites and superstitions.
Zhao Yu San's only daughter is Zhao Xiao Ya. A vigorous and bold young girl. She was a modern girl who didn't like to be restrained and always do what she wanted to do. She fell in love with Yan Yang Yi when they met at the tea shop. Her best friend is He Hua. Together they were the overlord of the city. They took all the attention when they stroll the city.
San Gu's apprentice is He Hua. She has a mysterious background. She was adopted when she was a baby. Later when her adoptive father become crazy, she stayed with San Gu and become her assistant.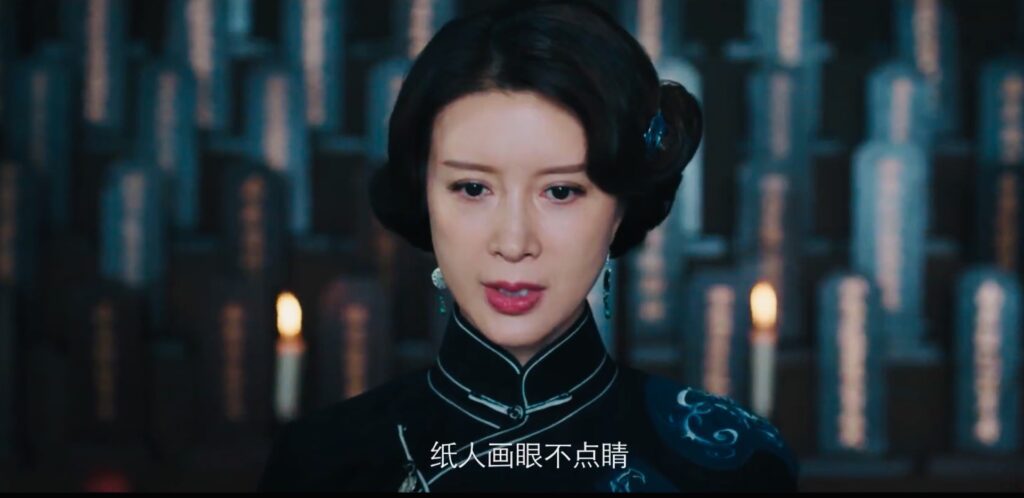 The Ending (Spoiler Ahead)
The Town of Ghosts hides a big secret. The town mayor, Zhao Yu San was actually Zhao Jin Biao. A bandit leader from Central Plain. He planned to hide in the Town of Ghost. Therefore, he told his henchman to spread superstitious stories about the town. He wants to keep his secret life safe, hence nobody could leave the town. Zhao Yu San with the help of San Gu purposely killed people to silence them and at the same time convinced the rest of the town that every story was true.
San Gu was the one who provide him with hallucinating powder that he used to frighten town dwellers. He also helped him with a lot of bad things. When she was confessing the truth, Zhao Yu San kill her.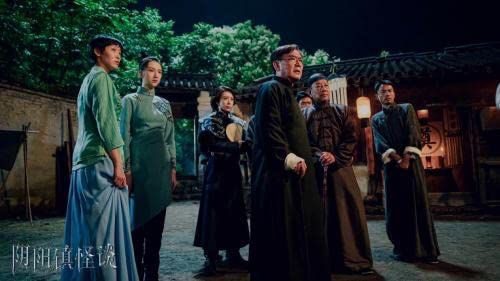 All the secret was exposed by Yan Yang Yi and Bao Hu Lu at the homage to ancestors ceremony. They told the people that Zhao Yu San killed their late mayor so he could replace him as the town leader.
In the end, because of the hallucination powder, Zhao Yu San killed many people, including his beloved daughter.
In this scene, I could see the unsightly expression of Zhao Yu San. The friendly and kind town mayor showed his true nature, a ruthless bandit. His expression was amazing, I need to double-check if they are the same person. In this The Town of Ghosts movie, Li Chun Li is the brightest star.
The Conclusion
This is might the shortest review I've ever written. I had a hard time expressing my feeling about the movie because it was scary. I could ramble for hours and talk about Leo Wu Lei's newest drama Love Like A Galaxy, but I could only use several words to describe a horror movie: scary, fearful, eerie, or creepy…🤦🏻‍♀️
The Town of Ghosts might not be a horror movie. It was more like a mystery movie, with a touch of horror. If you like something that was gore or gruesome or horrifying, this might be not suitable for you. But if you like a mystery movie, I would recommend this movie to you.
All in all, this is not a bad experience. I might want to do this again. I used to give you, readers, a recommendation about movies or drama. But right now, I might be the one who asks you for a recommendation. What horror movie would you recommend for me, the newbie, to watch? Don't forget to write your comment, I would appreciate that.
Thank you!