Title: Double World
Original Title: 征途 (Zhēngtú)
Year: 2019
Duration: 110 minutes
Genre: Fantasy, Action, Adventure
Country: China
Double World Synopsis
Double World is a Chinese fantasy movie released in July 2020 on iQiyi and Netflix. The movie is based on a video game called Zhengtu. Due to the pandemic, it cancelled its theatrical release that was scheduled to be in 2019. The story takes place in a fictional central plain, 10 years after a fierce conflict broke between the Southern Zhao and the Northern Yan. At this time of supposed peace, an assassination attempt on the King of Southern Zhao, reignites the flames of war. In preparation for battle, they need to select a Grand Field Marshal. Hence, they hold a martial art contest to select a suitable warrior to take up the reign.
In Qing Yuan clan, Dong Yi Long is known as the seasonal troublemaker. As an orphaned youth without family who can support him, almost all the clan members look down on him and never take his words seriously. When the clan chief receives the invitation from the king for the martial arts contest, he makes the announcement requesting for volunteer delegation to represent the clan. Eager to gain the respect of his clan, Dong Yi Long steps forward to the task, out of everyone's expectation. He is then joined by Chu Hun and Cang Qiu to travel to Phoenix city where the contest will take place.
Throughout their arduous journey, they meet with a new teammate, Jingang, a talented orphaned girl who is quite skillful in martial arts. In a peculiar twist of fate, they also manage to free a Northern Yan slave, named Bi Nu, who is a fierce fighter. Together, they make the unlikely quartet that help to rescue the king and save the country from crisis.
Double World Review
Have I ever mentioned that some stories are better captured in dramas which have multiple episodes instead of in a 1 hour 50 minutes movie? Well, if I haven't then I am saying it now. Having said that, I do have difficulty in pinpointing exactly where it went wrong. Probably because the script was poorly written? It is not, but it can be better. Or maybe because of insufficient build up? The director for Double World is Teddy Chan who also directed the movie Kung Fu Jungle, which I love love love ♡. That one is superb. Perhaps I will share it here next time.
Adding to that, is the reality that this movie may be better if it is viewed in cinema. On tv, there are some scenes that seem to have poor CGI quality. Only a few scenes suffer from this, but they are enough to disperse the illusion.
Okay, enough of the trash talk and on to the good part. Watch out for spoilers….
Riveting Plot
The twist and turn of the story is indeed very engaging. I was at the edge of my seat most times and went to twist the tissue in my hand at other times. The main idea of the story is someone from a humble beginning, remarkably has gotten himself entangled in a grand plot which involves the mighty ruler of the country. Hence, in the end he brings honor to himself and to his clan by defeating the enemy. This is not a new storyline, yet the quest that our main characters are on brings about exciting adventures that you cannot help but be engrossed the entire time. I have to say, there was never a dull moment.
I have also enjoyed top notch performance by the main characters. Although, in my opinion, some perform better than others. But overall, I was greatly entertained.
The Main Cast and Characters
We have a great ensemble lined up for this movie, which I suspect contributes greatly to its massive commercial success. The movie broke the 72-hour revenue record for paid film premieres on iQiyi with 400 million views on its first day. We have Henry Lau, a multi-talented singer, song writer, musician, music producer, actor and also a Kpop sensation at one point in time. His solid and huge fan base alone would surely be sufficient to create all the hype.
Then we have Peter Ho, renowned actor and director with numerous hit movies and television series under his belt. We also have Lin Chen Han, a promising actress and Kpop singer whose popularity is currently on the rise. And then we have Jiang Luxia, an award-winning actress and martial artist who I find very special, we just have to talk about her in more details later on.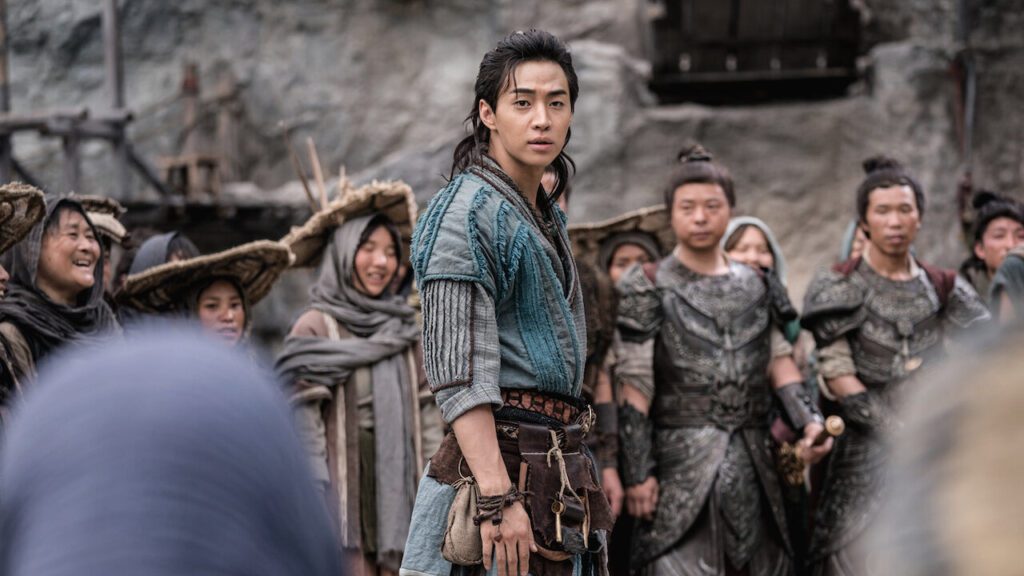 Dong Yi Long
Dong Yi Long is an orphaned boy since the day he was born. His mother died from battle wounds after she gave birth to him. It seems they were in the middle of war when Yi Long was born. But that would make him to be only 10 years old at the time of this story. That can't be right. But never mind.
She did not have time to say who his father was before she breathed her last. Hence, Dong Yi Long becomes the 'bastard' of the clan, without a mother or a father to protect him.
Despite his harsh living condition, Dong Yi Long manages to grow up to be a skillful fighter, a bit playful, but with a heart full of compassion. This is a quality that is shown to be rare in this fictional world.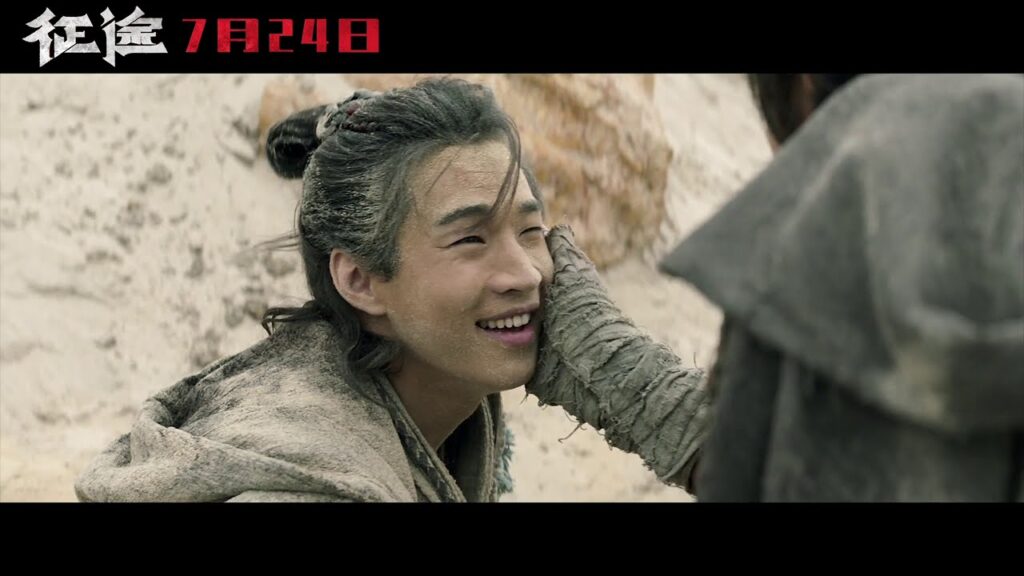 Portraying someone so young and naive, Henry Lau performs wonderfully and most importantly, believable. I can't believe he is actually 32 years old! To be honest, before this movie I am not all that familiar with Henry Lau. I have only ever seen him in the American movie 'A Dog's Journey'. So, I was quite surprised to see him as the main lead in a Chinese movie.
Perhaps it was my own prejudice, plus my Chinese is not fantastic anyway, but there were places here and there in the movie dialogues where it kind of shows Chinese is not his mother tongue. Though after a while, everything just blends in, and I was not bothered so much with it anymore.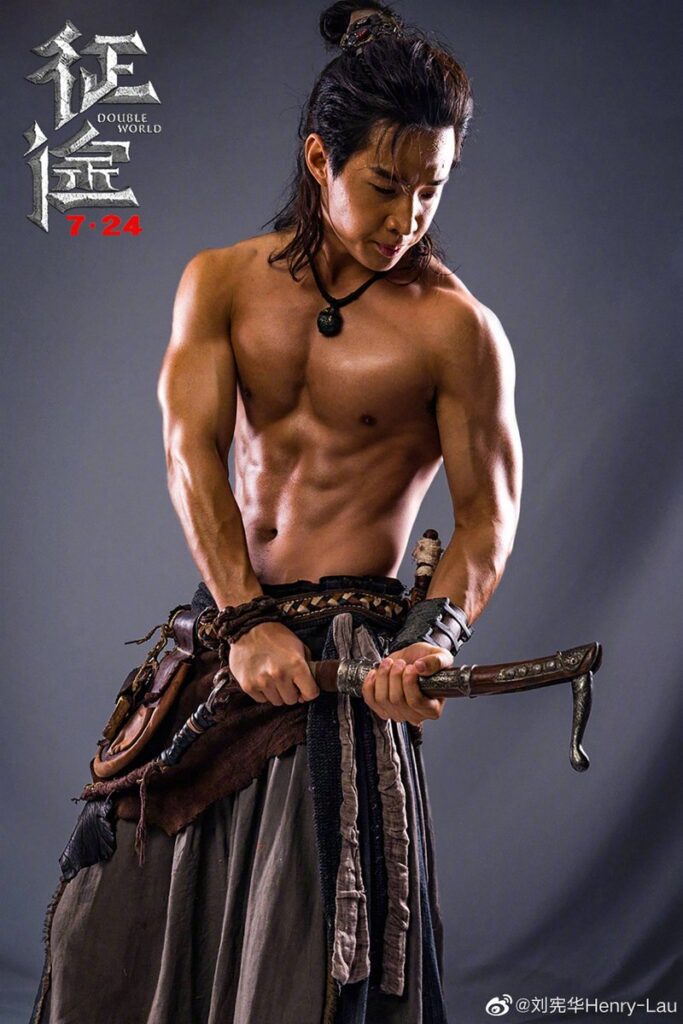 Henry Lau certainly bulks up for this role, I mean look at that pic (☉_☉). Needless to say, he looks amazing. But oddly, during his topless scene in the movie itself, the body make up looks so obvious people might mistake his bulked-up body as fake. This is such a shame. But then again it could be just me. Perhaps I need to buy a new TV.
Chu Hun
For some reason, Peter Ho as Chu Hun looks a lot like the older version of Henry Lau. I even thought that the 2 characters might have an actual father-son relationship as the story develops. But spoilers…. that's not the case here. They do share a tight brotherly bond.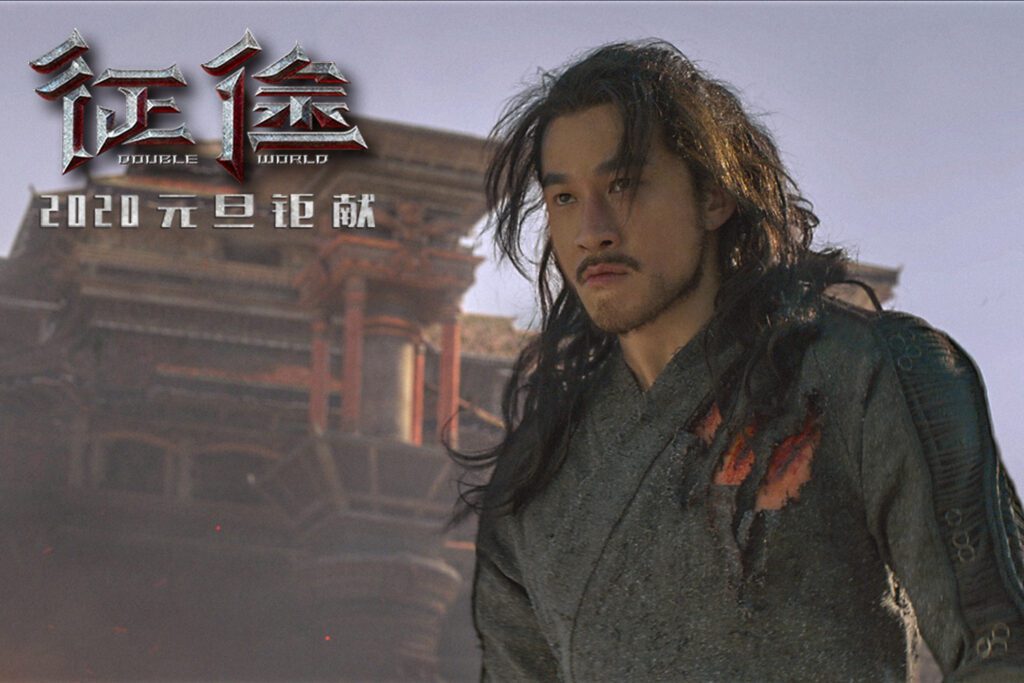 Chu Hun is know in the clan as a 逃兵 Táobīng , a deserter. In reality, there is more to the story than meets the eye. He did not escape from his troop during the decisive battle against the Northern Yan. Instead, he fought with all his might right beside his brother Chu Cheng, the commander of the Chu clan army. When situations turned dire as they were betrayed and fell into a trap, to save his brother's life, Chu Cheng sacrificed his own. He urged Chu Hun to survive and live on. Chu Hun was then knocked unconscious and was concealed under the bodies of his comrades.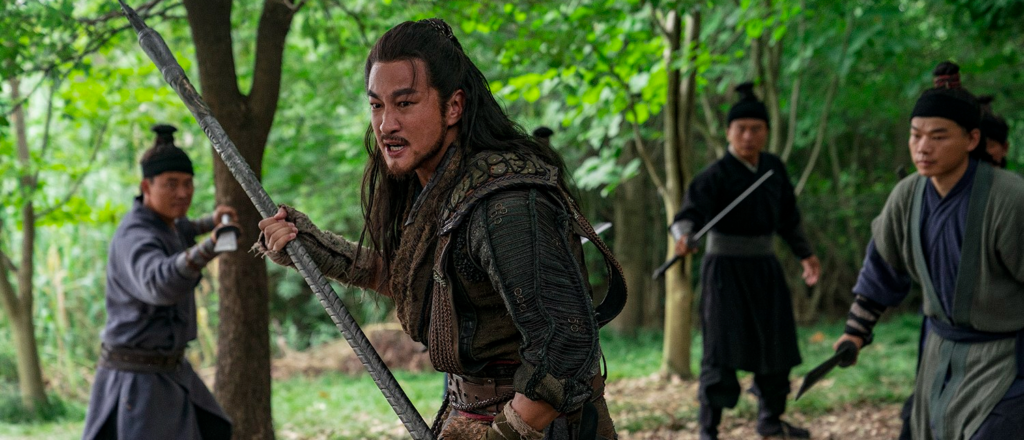 Chu Hun recognizes the betrayer and hence killer of his brother and the entire elite Chu army. But as he is someone high profile, he feels powerless to confront him. With the upcoming martial arts contest held in Phoenix city, Chu Hun sees this as his only chance to approach the enemy and exact revenge.
Peter Ho's performance here is charismatic, and his fighting scenes are exciting. He comes across as an unmatched, resilient and reliable character. A role model for the young Dong Yi Long. Hence throughout the journey, they develop deep friendship and brotherhood. One a naive, doe eyed, idealistic hero wannabe, the other a hardened soldier, tough to the core with an unintentional big brother or even father figure vibe. I quite enjoy their dynamics.
Jinggang
This young character is a firecracker. She is skillful, quick on her feet, a tender-hearted girl with a mischievous streak. But with Lin Chen Han's pretty face, Jinggang comes across more of a sweet and pitiful character(≧ ∀≦). She is a talented fighter who seems to just be all on her own. The movie also does not explain where she is from and how she had heard of the martial arts contest.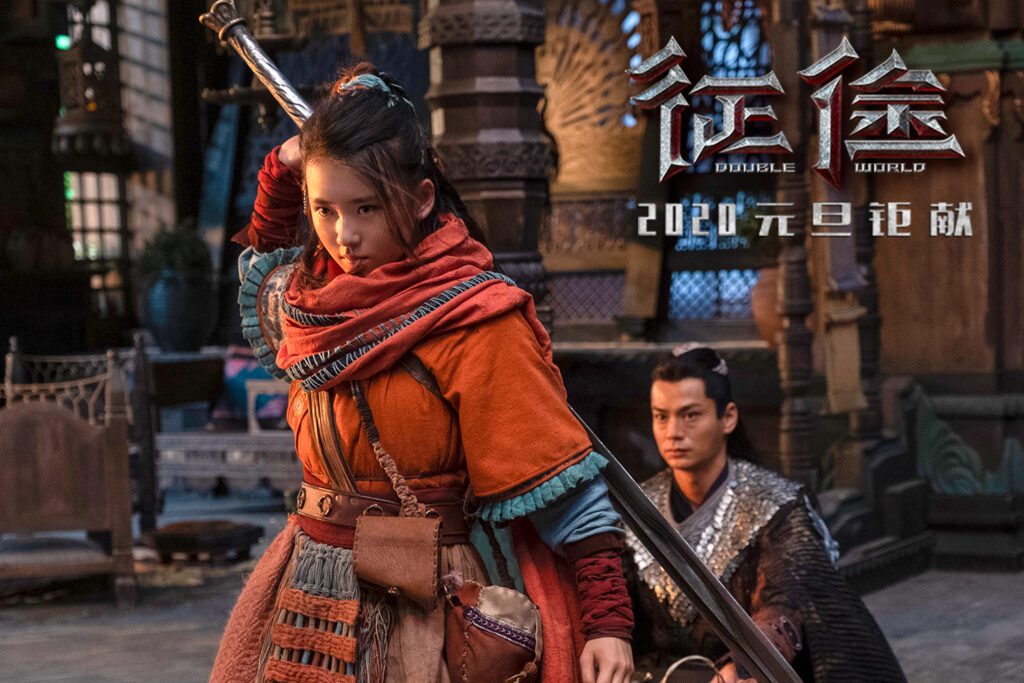 However, it seems she has lived a lonesome life before she meets the duo Dong Yi Long and Chun Hu. With the three of them together representing the Qing Yuan clan in the martial arts contest, they were the dark horse no one saw coming. Though to me, the vibe that I am getting is that of a father and his 2 children trying their luck on some local village contest. There is no romance in this movie, so if you are looking forward for one, don't hold your breath.
Lin Chen Han's performance as Jinggang was fairly moving. I am quite amazed especially considering how young she is. Hopefully I will get to see more of her work in the future.
Bi Nu
This is the first movie that places Jiang Luxia within my universe and she blows me away. Her gritty portrayal of Bi Nu trembles my heart. Bi Nu is tough, Bi Nu is strong, unyielding, such a formidable character. In one of the scenes where they show her back; slender with a thoroughly toned physique. I was mesmerized, and I have never seen anyone with such a petite, beautiful face who possesses such an intimidating aura. I think I'm in love (˃̣̣̥‿˂̣̣̥).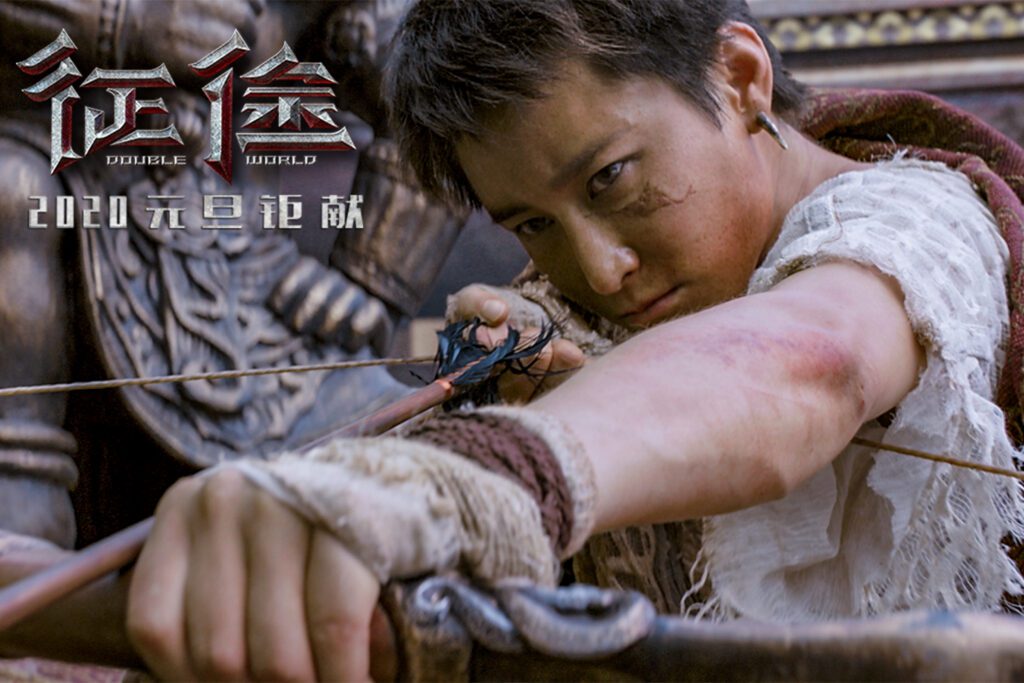 Almost all the scenes with Jiang Luxia in it are memorable. When she was sitting in a cage as she was scratching a piece of wood peeling her flesh along with it; or when she was determined to make the shot with her bow from the rooftop; when she was cage fighting another fellow slave; or when she made peace with her vengeance and decided to live her life with dignity. Each and every performance are powerful, takes my breath away. She has found a new fan in me.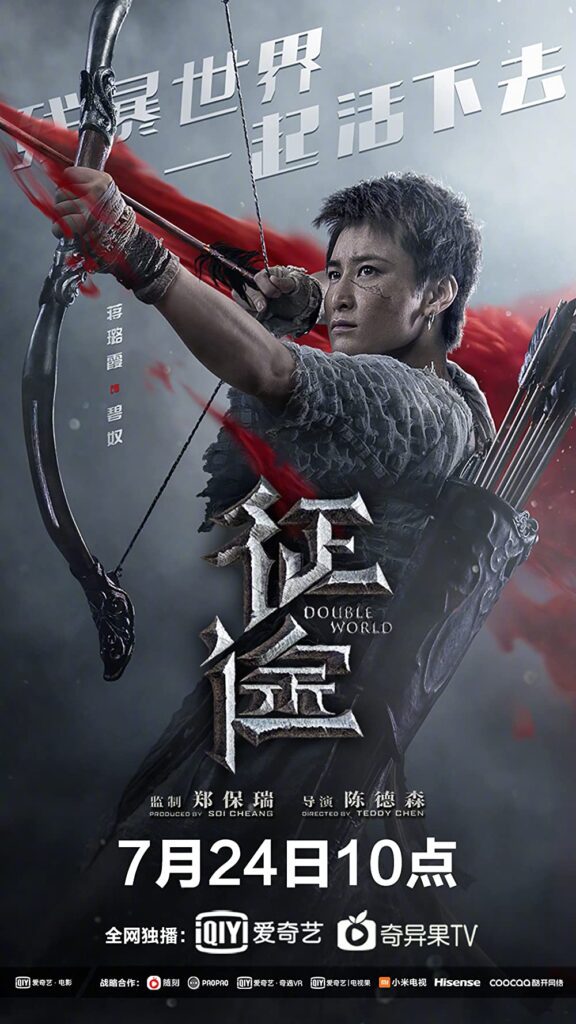 In the wrong hands, the character of Bi Nu can be draining to watch. But Jiang Luxia shines in this one and I felt a bit of a resentment to the scriptwriter when her character died.
Memorable Scenes
The entire movie is engaging and highly entertaining. But there are some parts I'd like to share which I think about from time to time.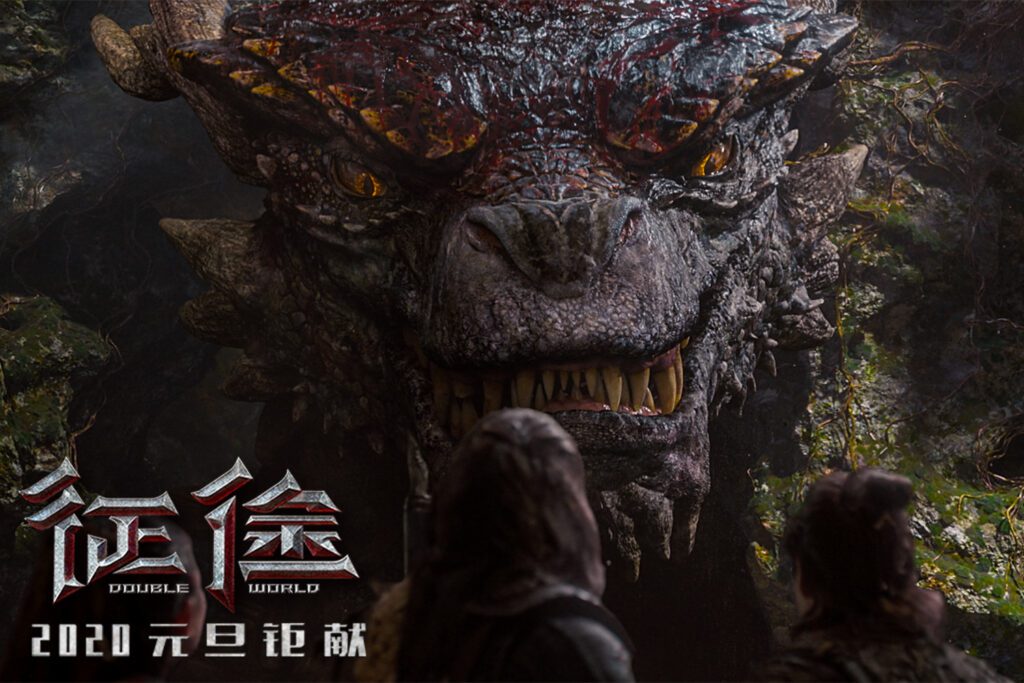 During the contest where the warriors had to steal a beast king's egg, there was this funny scene where Chu Hun was describing the terrifying threat that is the beast king. All of a sudden, the nosy, troublemaker with the heart of Buddha that is Dong Yi Long suddenly expressed how pitiful the beast king is as he is 'trapped' inside this cave. I felt like laughing at that time but none of his teammates did, they only gave him a questioning side eye.
But here I have to say that I am unusually bothered by the size of the beast king egg!! The beast king is huge, with his snake like body almost filling up his entire lair. But the egg is so small that it can easily fit into a backpack, and you would still have room for a 2-tier bento box. I have to wonder whether they have taken the wrong egg. Perhaps it wasn't an egg after all. I wouldn't be surprised if it turns out to be the beast king's droppings(๑˃́ꇴ˂̀). How disgusting that would be*vomits*
Another memorable scene is when Bi Nu fought another slave girl in a cage fight. It portrays terrific fighting moves and the battle between the two women was so intense, it was beyond fierce. By the end of it, as Bi Nu annihilated her opponent, the sadness in her eyes is unmistakable. It was a very moving performance I felt like crying that instant.
I also have to add Jinggang's death into the list. It was so upsetting and traumatic, it's hard to erase that image from my mind. What made it even more sad was the enemy killed her excruciatingly slowly right after Chu Hun promised to save her. What a tragic way to die. The enemy sure has a black heart.
This Is Not the Ending
By the end of the movie, Dong Yi Long and Chu Hun decide to go their separate ways. It was revealed that Dong Yi Long is actually the future king of Northern Yan. And with Chu Hun's current position as the Grand Field Marshal for Southern Zhao, when these two meets again in the future, they will meet on the battlefield in opposite sides. Sadly, we will not be able to see how that will turn out because there is no plan in the horizon for Double World 2. Then again with Jiang Luxia not making a reappearance, it would be just as well. But this is strictly my personal preference haha.
Final Thoughts
I am not at all surprised this movie is doing as well as it is. The story is engaging (though it might need some work on the build up), the casts are wonderful with flawless performance and the action scenes are gripping. An entertaining option for an exciting afternoon.
Lastly, I was thinking whether I should include this, but I thought if I didn't, I may never have another chance. It was also showed at the end that the king erected a gargantuan size statue of Jinggang in honor of her fierce loyalty and sacrifice to save the country. But on the other hand, her grave remains looking so humble without even a proper tombstone. If they ever decide to make a sequel, I hope they fix this (ᗒ ᗨᗕ).