Following the success of The Blood of Youth, a wuxia drama starring Li Hong Yi, Liu Xue Yi and Ao Rui Peng, there has been talks going around that a prequel will be made. It is said that the prequel project will involve Xu Kai, Gong Jun and Tan Jianci.
The Blood of Youth drama is adapted from the novel "Shao Nian Ge Xing" (少年歌行) by Zhou Mu Nan (周木楠). Within the same universe, Zhou Mu Nan also wrote "Shao Nian Bai Ma Zui Chun Feng" (少年白马醉春风), a prequel which takes place 20 years earlier before The Blood Of Youth. It's called The Young Brewmaster's Adventure.
Baili Dong Jun, who was the only grandson of the marquis of Zhenxi lived in the town of Gandong. His father was excellent in martial arts, yet Baili Dong Jun was not good in fighting. Instead, he was more interested in wine.
He had his first taste of wine at the tender age of 7. Ever since then, he was obsessed with finding a wine master to learn the art of wine brewing. In his quest to perfecting his obsession in wine making, he became involved with Ye Dingzhi as well as Sikong Changfeng and Lei Meng Sha who came from Tianqi City. Thus, their journey to become well-known legends in the martial arts world began.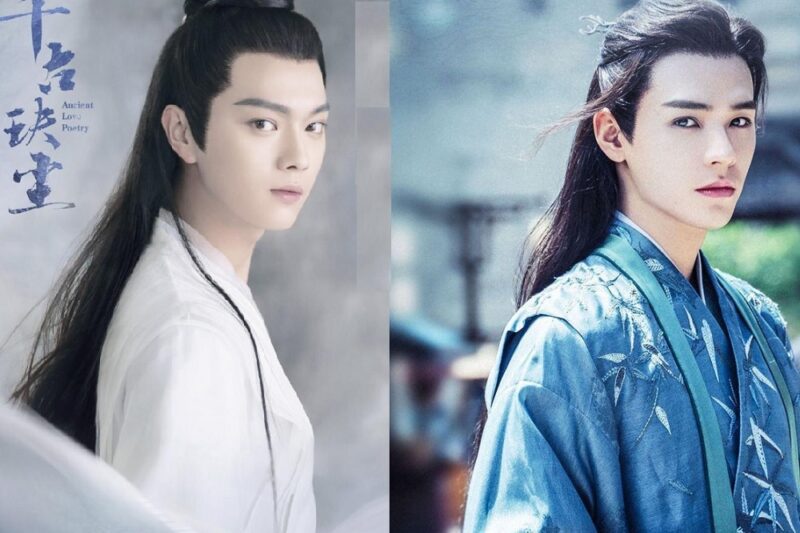 Production of The Young Brewmaster's Adventure involves big names this time; actors which netizens dub as idol actors. This is a different approach from when The Blood of Youth drama was made. However, this leaves an unfavorable first impression for the netizens.
Although the actors in The Blood of Youth also have their own charms and favorable features, but it was not an idol drama. The show's winning appeal was the chemistry between the actors and actresses and the charisma of the characters that were portrayed on screen. But as it stands, netizens argue that this time around the focus seems to be about good looking actors and popularity. Needless to say, netizens were left disappointed.
That being said, it is worth mentioning that the actors named in the prequel production are well known actors for their strong and unforgettable performances as well. Xu Kai even won Best Actor Award at the Hengdian Film and TV Festival of China in 2019 for his role in Arsenal Military Academy. Therefore, it is debatable how much of the comments made by naysayers are credible.