Title: Autumn Ballad

Also Known As:

嫣语赋

(Yan Yu Fu)

Director: Ding Ying Zhou

Genres: Mystery, Historical, Romance, Drama

Country: China

Type: Drama

Episodes: 34

Aired: Feb 5, 2022 – Mar 6, 2022

Original Network: Tencent Video

Where to watch: WeTV or iQiyi
Autumn Ballad Plot
Autumn Ballad or Yan Yu Fu is a new Chinese mystery drama from Tencent Video, tells a story about a smart young lady named Qiu Yan. As the least favored daughter of the Qiu family, she has to rely on her quick wits and wisdom to get her happiness.
While facing a myriad of difficulties, she met with Liang Yi, a cold-faced duke. From bantering to fighting to falling in love, both of them try to find their life and their happiness.
Autum Ballad Review
I have to admit that the only reason I choose to watch this drama is because of Xu Zheng Xi. His handsome countenance mesmerized me since I saw him for the first time on Ten Years Late. But I think he looks so much better on costumed drama. 😍😍
On the contrary, I saw Nirvana in Fire, but I have no impression of Qiao Xin, who plays Yuwen Nian. But, in Autumn Ballad, she successfully portrays a bold and witty girl, Qiu Yan.
And other pretty faces to be enjoyed are Liu Rui Lin as Qin Xuan and Xu Ya Ting as Qiu Min.
Autumn Ballad is a good drama. Qiu Yan and Liang Yi's relationship was not rushed. They find love slowly, and when they fall in love with each other, it is surely super sweet. And surprisingly, Qiu Yan's character is more like the modern girl in the modern era. She would count the pros and cons of her idea. And she doesn't dwell on romanticism.
After watching too many dramas where the official wife hates the concubine's children and tries so hard to harm them, Qiu Yan's relationship with Madam Han warmed my heart. They cared for one another, and their body language showed it. The relationship was so good that it became a root for Qiu Min's jealousy.
She hate it when Qiu Yan was able to express herself freely in front of her mother as if Madam Han was Qiu Yan's birth mother. While Qiu Min must act reserved every time because she was the di-daughter of the Qiu family, unlike Qiu Yan, the shu-daughter.
On the contrary, Liang Yi's relationship with Qin Xuan is a bit confusing. According to the story, they should be close friends, but it doesn't appear that way. You cannot detect brotherly love between them as they lack chemistry.
Qiu Yan was Qin Xuan's love interest. He was attracted to her because of her carefree and bold attitude. While Qiu Yan set her eyes on him because she needs a way out of her fate as a concubine daughter.
Autumn Ballad was written nicely. I enjoy every episode. The story flow smoothly and there was always something new in every episode.
But nothing is perfect in this world, some of the plot twists at the end of the drama seem to drag the drama down a bit.
Even though I didn't like how the story ends, I will still encourage you to watch this drama. The director and writer have given their best to convey such a good story and a good female lead character. And if the story is not for your liking, at least you can enjoy the costumes and the pretty faces of the actors. Just like me and the one and only, Xu Zheng Xi.
Autumn Ballad Characters
Liang Yi, the (supposed to be) cold-faced duke, works as a head inspector of a government investigative agency. He is a sly guy, he didn't bat his eye while he takes advantage of others for his gain. He would do anything to complete his missions. After falls in love with Qiu Yan, his personality seems to change. He becomes more gentle and sweet toward Qiu Yan. The change was so drastic, that you won't be able to tell that he is the cold-faced duke at the beginning of the drama.
Qiu Yan, the eldest daughter of the Qiu family was born to a concubine mother. She is bold, courageous, persevering, and a little bit stubborn in every aspect. As an unfavored daughter, Qiu Yan realizes that she can only rely on herself. So, she tries so hard to fight every time life gives her lemons.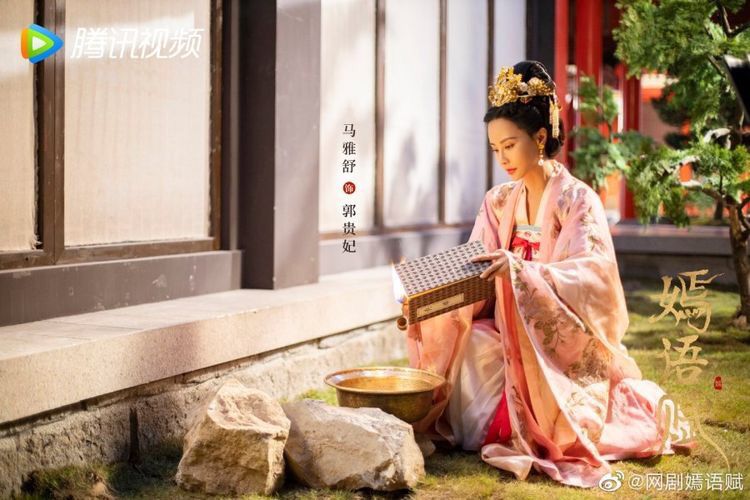 At the beginning of the series, Qiu Yan shows her tough sides. But after she falls in love with Liang Yi, we all could see a sweet side of a young girl.
Qin Xuan is Liang Yi's good friend. He came from a very prominent family, related to the Qiu family through marriage. He is handsome and acts very nice to Qiu Yan. Igniting jealousy from a lot of girls who love him, including Qiu Yan's stepsister, Qiu Min.
Qiu Min is the di-daughter of the Qiu family. Her mother is the official wife of Qiu Yi. She looks like a meek and childish young lady, truly a pampered noble girl. But, she is a very sly and jealous person.
The Story
Let me beware you, that what you are going to read next, contains spoilers!
It started on Qiu Yan's wedding day. In the middle of the wedding ceremony, Qiu Yan's husband to be suddenly collapsed and died. His family accused Qiu Yan of a jinx and force her to be buried together with their son. To get away from the situation, Qiu Yan decides to investigate the actual cause of his death. The investigation causes her to cross paths with Liang Yi. Little did she know that Liang Yi has an ulterior motive behind his helping hand.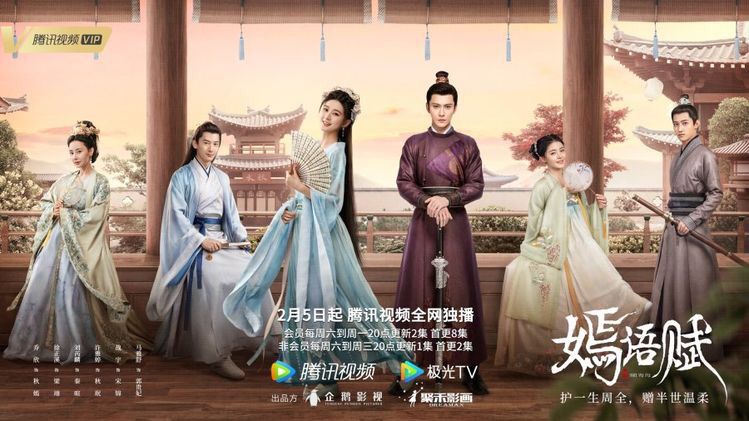 After the case is settled, Qiu Yan moves on with her life. After meeting Qin Xuan at a banquet, she sets her sights on marrying him who came from a prominent noble family. As Qin Xuan is Liang Yi's friend, Liang Yi tries to ruin her plans as he thinks that she is too cunning and a gold digger. At the same time, Liang Yi wants to marry Qiu Yan's younger sister, Qiu Min, of course with another ulterior motive.
The more the story goes, more problems arose. The relationship between Qiu Yan, Liang Yi, Qiu Min, and Qin Xuan gets more complicated. Qin Xuan falls in love with Qiu Yan. But at the same time, Qiu Min also falls in love with Qin Xuan, while having an arranged marriage with Liang Yi. Who slowly falls in love with Qiu Yan.
For those who asked, Autumn Ballad has a happy ending. When Qiu Yan left, Liang Yi finds her again. Even though her reason is to leave an impression on Liang Yi that she had killed her mother, the truth is Liang Yi's mother is the one who killed his father. She killed her husband to protect Noble Consort Guo's secret.
Qiu Yan knew the truth and to protect Liang Yi, she wrote him a letter and tell him that she killed his mother as revenge for the Qiu family. Wiu Yan wanted Liang Yi to hate her, forget her, and move on with his life and career. But of course, a sly and cunning Liang Yi would read her mind like an open book.
He then decides to quit his job as an investigator and become a mystery book author. Yep, I know. it doesn't make any sense, because, from the beginning of the drama, Liang Yi's character is a very dedicated investigator who works so hard and is also ruthless. But, in the end, he just drops all his hard work just like that. This is the plot twist that I wish the writer didn't write.!