Title: The Crack of Dawn
Also Known As: 江照黎明, Zhen Bian Ren, Jiang Zhao Li Ming, 枕边, 枕邊
Director: Niu Chao
Screenwriter: Cao Xiao Tian
Genres: Mystery, Thriller, Life, Drama
Country: China
Episodes: 24
Year: 2022
Original Network: Hunan TV, Mango TV
Where to watch: Rakuren Viki, Mango TV
The Crack of Dawn Synopsis
The Crack Of Dawn is a 2022 Chinese mystery drama, with total of 24 episodes. The story is about a strong woman who realizes that she is the only one who can save herself from the clutches of a maniac husband. Li Xiaonan is just an ordinary woman who works as a real estate agent by day and runs a fried noodle stall by night. Her only dream is to buy a nice apartment for her and her family.
She had married Su Rui for a year. People saw them as a perfect couple. He would pick her up at work, help her at the stall, and look very gentle towards her. In short, Su Rui seemed to be the perfect husband. But nobody knows that it was merely an act. Behind the house door, he was an abusive and manipulative husband. He was also addicted to gambling and had a lot of debt. They live in a rented apartment and Xiaonan's hard-earned money all goes to the debt collector. To save herself, she must develop a rescue plan carefully.
But suddenly, Su Rui was found dead. He was murdered and his body was found on the river bank. Li Xiaonan became the suspect. The police started to investigate the case. But the deeper they dig, the story becomes more complicated and more people get involved. It's an arduous work for Captain Chen to unveil every secret hidden by those involved. Who might be Su Rui's murderer? Is it the wife, or the mistress, or the creditor, or is it someone who has been hiding in the dark?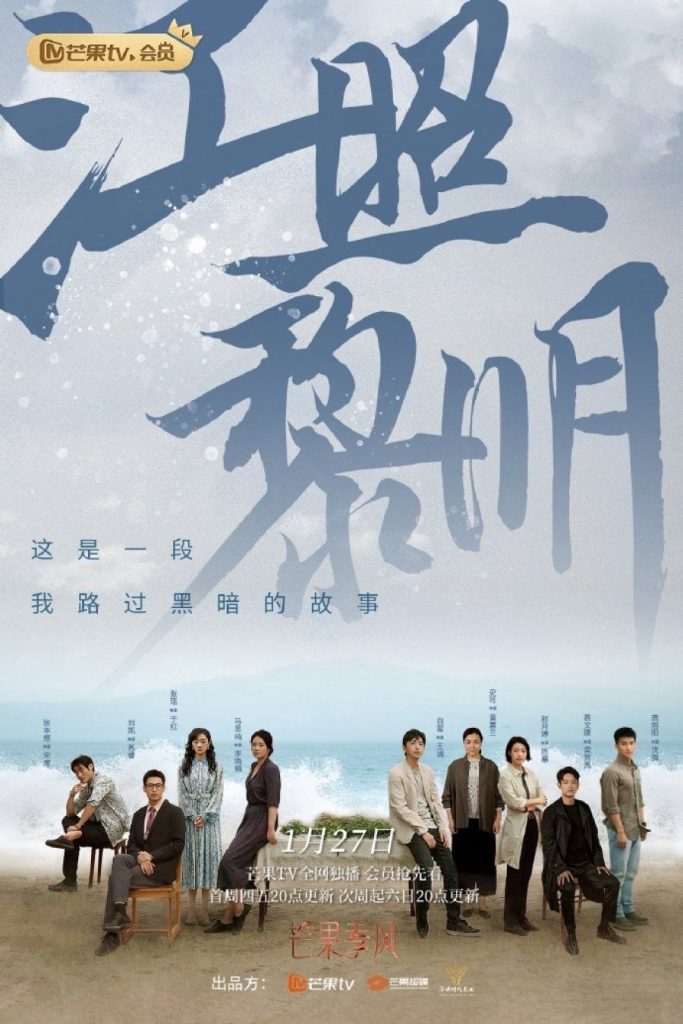 The Crack of Dawn Review
The Crack of Dawn is quite a heavy drama. I rarely choose this kind of drama because I prefer something light, especially on a weekend. But I had a habit of choosing my drama based on the actor/actress. And I choose The Crack of Dawn because of Ma Sichun or Sandra Ma. I used to watch her in Love Me If You Dare (I chose this drama because of Wallace Huo 😉), Oh My General!, and You Are My Hero. She's a good actress and she always has the vibe of a lovely girl next door.
In The Crack of Dawn, Sandra Ma does a great job as Li Xiaonan. Through her acting, I can feel the emotions of fear, helplessness, tiredness, anger, courage, and finally relieved. I have never seen her playing with deep and strong emotions like that, and it was worth watching.
It Feels Like I Was Reading a Mystery Novel
At first, I never thought I would finish this drama. When I decided to watch it, I was not confident that I would like the story. But my brain said, "Let's just give it a try!". So, I spend my Saturday morning on Viki. I was completely baffled when I stopped watching at lunchtime. "Did I just watch 6 episodes in one go without realizing it?"
Watching The Crack Of Dawn is just like reading a good mystery novel. It was a thrilling story that aroused your curiosity. Sometimes, you desperately want to know the end as soon as possible. But you know that it'll spoil the story. So you toughen yourself up to watch every episode one by one. That's exactly what I did last weekend.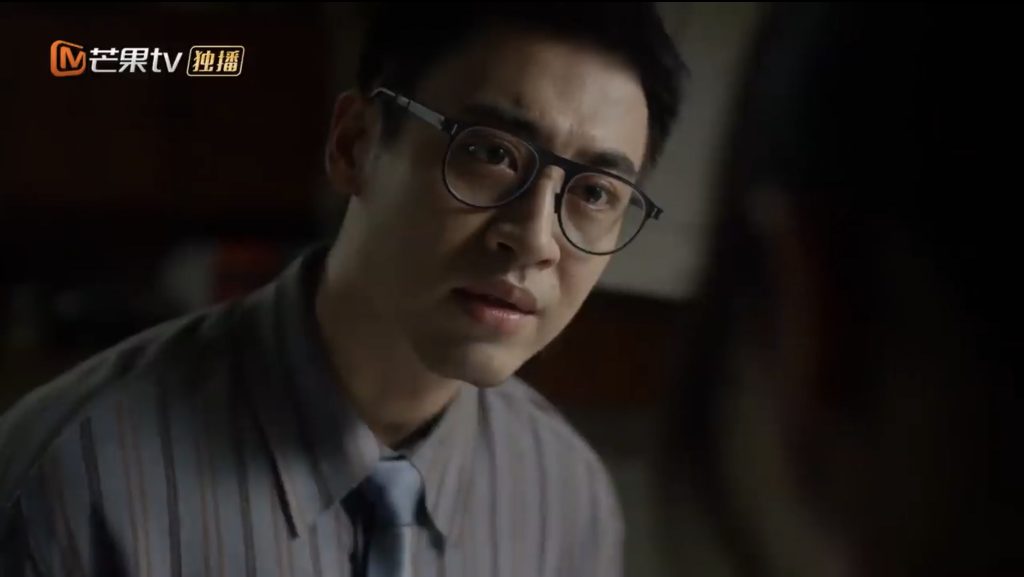 The story was centered on Su Rui's death. Su Rui (played by Liu Kai) was 30 years old when he died and had been married for a year. Su Rui was addicted to gambling, so he borrowed a lot of money for his addiction. When he died, he was supposed to pay a million Yuan to the loan shark.
Su Rui married Li Xiaonan (played by Sandra Ma) because she was a hard-working woman and able to earn a lot of money. She was the top-selling agent in his office but she still made money by opening a fried noodle stall at the night market. But when it's not enough, Su Rui turns his head to Yu Hong (played by Zhang Yao), Xiaonan's colleague at the office. She was a rich girl whose family business was demolishing and relocating apartments. Su Rui needed her money and Yu Hong was attracted to him. Naturally, they become a couple and have a passionate affair for three months before his death.
And The Story Begins
Xiaonan used to fall for Su Rui's gentle and considerate personality. Driven by her sister's words, who say a stable life is more important in marriage life, she chooses to marry him six months after their first meeting. During their marriage, Su Rui has done countless tortures. He would beat her, drag her across the room by pulling her hair, drown her in the bathtub, and even threaten to kill her mother and grandmother. Xiaonan realizes that she can't get away from Su Rui's clutches by reporting to the police or asking for a divorce. Hence, she develops a plan to save herself and provides enough evidence to send Su Rui to prison.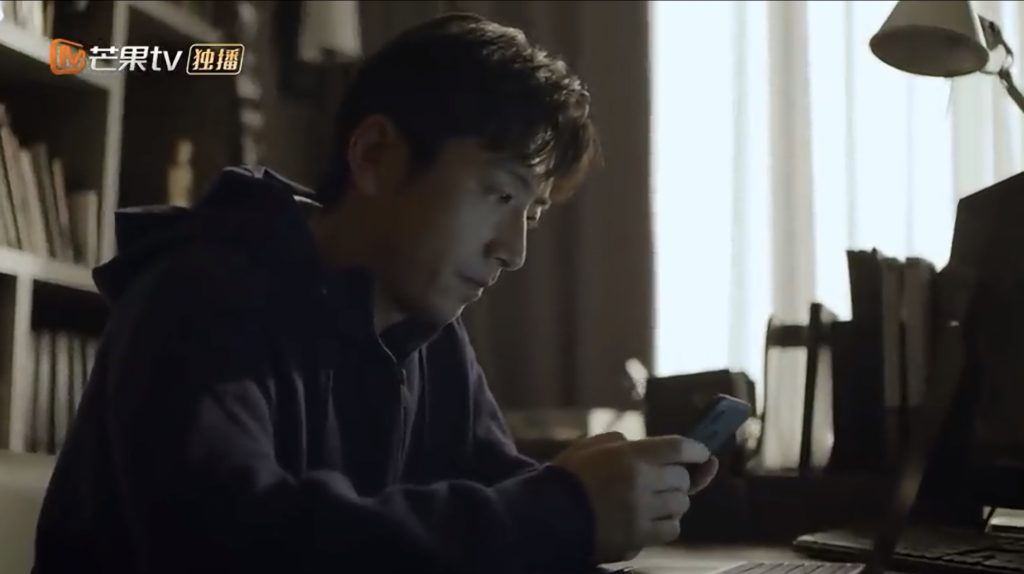 In the midst of her plan, an old friend showed up. Weng Cheng (Bai Ke) is a journalist who lists his apartment to Yijiia Real State Agency where Xiaonan works. He helps her by taking her as a renter to his apartment. Wang Cheng is a rational but gentle person. He feels deep gratitude towards Xiaonan because she helps him during his rainy days. But not everything is as it seems. Xiaonan found him to be linked to a mysterious crippled girl and his behavior towards his brother-in-law, a famous big company's CEO, is somehow vague. Later she found out that he was writing an article titled "The Missing Bedmate", a story about her husband.
Cant Take My Eyes of It
The story seemed to flow at a slow pace. But it doesn't feel boring at all. You just keep your eyes intently on the screen, afraid of missing a single clue about the murderer.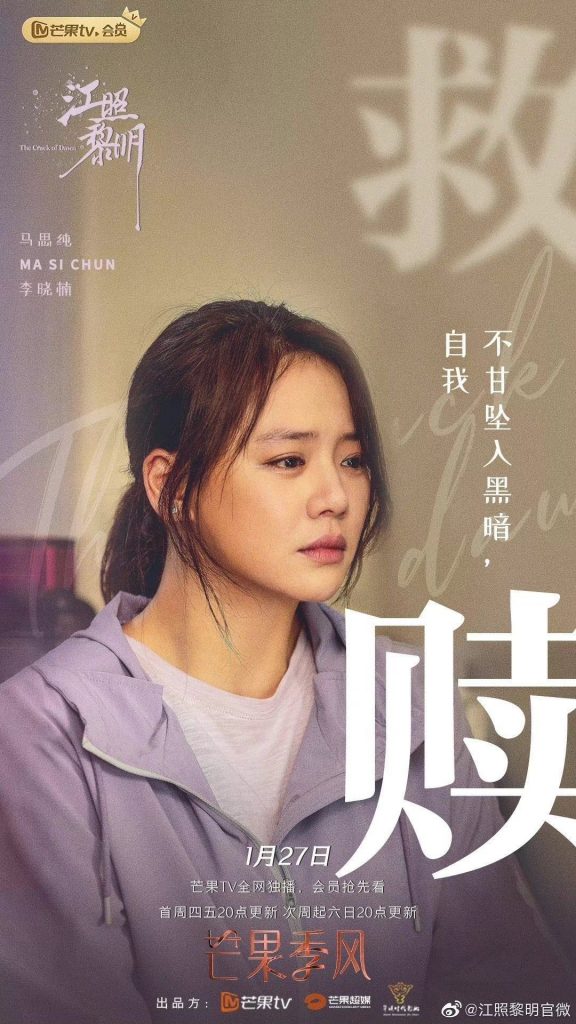 There were many people involved in Su Rui's death. Xiaonan, the wife; Yu Hong, the mistress; Song Hu, the creditor; Huang Huilan, the mother-in-law; Wang Cheng, the reporter/Xiaonan's friend; and even Liang Heyu, Xiaonan's brother-in-law/Su Rui's boss. The screenwriters have made an intricate story where everybody has the motives to kill Su Rui. Everybody, except Grandma. I love her very much. She's so nice and gentle, she's like a breath of fresh air to me.
The Heavy Atmosphere
The Crack of Dawn was directed by Niu Chao. This is the first time I saw his work. This drama was well directed. We can all see the changes of emotions and the sense of the atmosphere of the scene. He's also doing an exceptional job on directing the actors. Our lead actors, Sandra Ma, Bai Ke, Liu Kai, and Zhang Yao do a very good job on convincing us viewers about their emotions and giving us a good clue about what they are thinking of at the moment.
Niu Chao also does a good job of recreating a mysterious, bleak, and heavy atmosphere throughout the drama. You can feel it by looking at the dim lighting and the dark tone which he used for the entire drama. And the sight of the river gives you the addition of an eerie feeling.
And as I always said, nothing is perfect in this world. I found some loophole in the story. For instance, the scene where Captain Chen Mu (Lan Yue Ting) takes the evidence inside her car. It was a brooch that Yu Hong had found in the hotel room. As far as I know, evidence should not be brought outside the police station. And also the scene when Li Xiaonan explains that the brooch is not hers but her sister's belonging. Xiaonan only said that she and her sister bought two identical brooches. It was never told that the brooches were custom made for them. Therefore, many people in Xunyang City could have the same brooch.
Powerful Message
The Crack of Dawn is a story of domestic violence that, sadly, also happened in real life. There are a lot of people in the world, women and men, who suffer from a cruel and manipulative spouse or partner. It frightened them so much, that they could only choose to keep silent and bury the fear inside. Through Li Xiaonan, we can feel the myriad of hardships that she has to encounter every day. The helplessness and silent cry for help. Hence, this drama carries a powerful message for those who watch.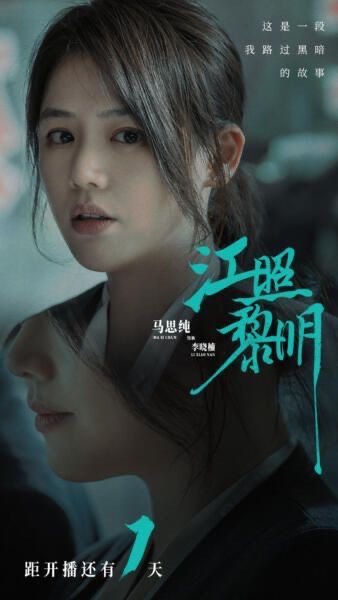 The Conclusion
I have never felt so depressed and relieved when watching a drama. Probably because of the issue of this drama is close to reality. The Crack of Dawn is an emotionally strong film that literally brought tears to my eyes.
All in all, this drama was too heavy for my delicate heart 😆, and it didn't give me the fresh feeling of being entertained as I always did when I watch a drama. But it was well worth seeing, and surprisingly, I think I would rewatch The Crack of Dawn. So, I definitely recommend this drama to everybody who's into the mystery, thriller, and suspense genres. Just sit tight and enjoy the roller coaster of emotions.