Title: Love in Time
Also Known As: 我的秘密室,My Secret Roommate , Meet Me @ 1006
Director: Zhao Jin Tao
Genres: Romance, Sci-Fi, Fantasy
Episodes: 24
Year: 2022
Original Network: iQiyi
Where To Watch: iQiyi, WeTV
Hello readers, today I wrote a post about Love in Time drama review. Hope you like it. We start with the synopsis. Here we go.
Love in Time Synopsis
Love in Time was a Chinese romance drama, released in 2022. He Zheng Yu was a famous and capable lawyer from Feng Yu Law Firm. He was sharp and never lost his battle in the courtroom. But he hit rock bottom when he handled Wu Jirong's divorce case. Wu Jirong was a famous actress and He Zheng Yu's friend for years.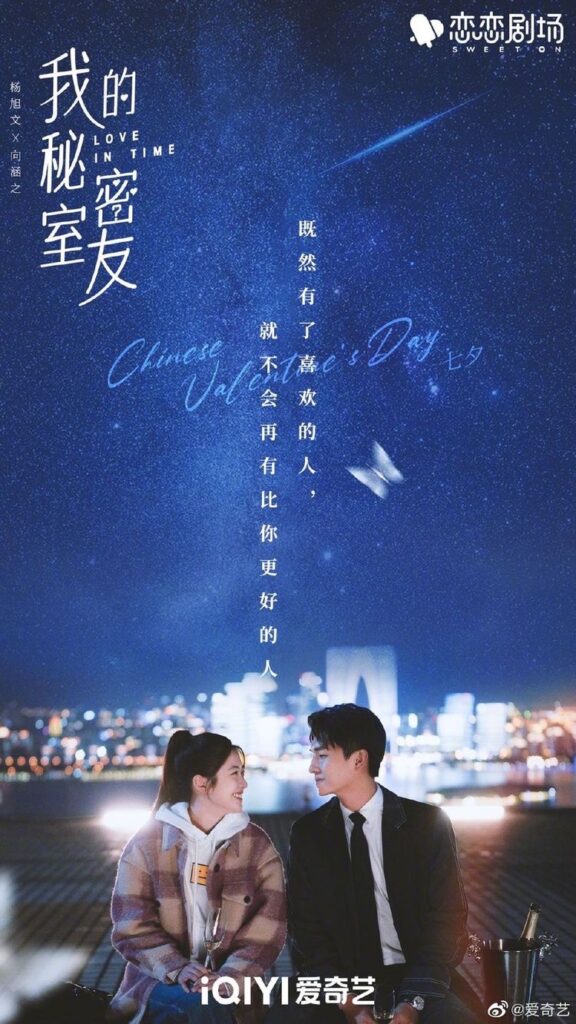 She was married for 4 months before her husband, Jiang Sheng Hao cheated on her. In the courtroom, Wu Jirong's party almost won all the charges when she suddenly withdrew her accusation and told the judge that the evidence was fabricated. Her words caused an uproar. Because of this case, He Zheng Yu lost his position at Feng Yu Law Firm and had to move out of his company's apartment.
At his newly rented apartment, everything seemed normal until the clock showed 10.06 PM, then everything changed. Every night the time and space would be overlapped in the apartment. He Zheng Yu would meet Chen Jia Lan, the previous tenant who lived there 4 months earlier.
Chen Jia Lan was a rookie reporter who worked for iNews. She was casual, vivacious, and a hot-tempered person. In her spare time, she often practiced martial arts with her childhood friend, Jiang Sheng Hao. She lived alone in her apartment, and everything was normal until she met He Zheng Yu, who also lived in her apartment.
Every night the time would overlap for exactly 46 minutes. Both He Zheng Yu and Chen Jia Lan claimed the apartment and demanded the opposite party to move out. However, when He Zheng Yu found out that Chen Jia Lan was related to Jiang Sheng Hao, he started to make a plan to avert Wu Jirong from marrying Jiang Sheng Hao. The two started to work together and their relationship was getting close. Could love bloom for two people that separated by time? While they also had to bear the consequences of changing the fate of life.
Love in Time Review
In 2022 I found many time travel dramas. Such as Reset, The Heart Of A Genius, Mr. Bad drama, and The Deepest Dream. If you asked me which one is my favorite, I would choose Reset drama. Not that the rest was bad, but Reset's story had already won me over.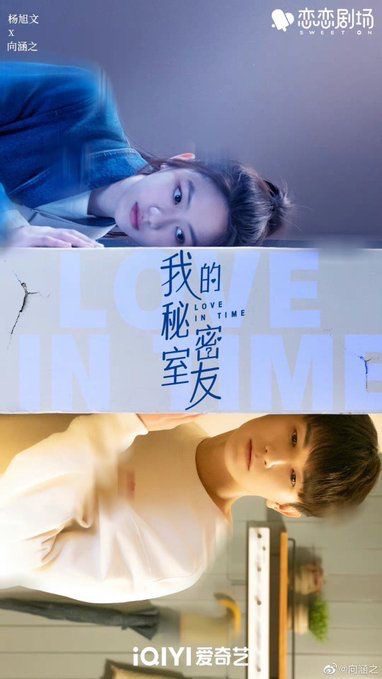 Love in Time was a remake of the Taiwanese drama, Meet Me @1006. I've never watched the Taiwanese version, so I could not compare the story. However, the general story of Love in Time reminded me of Ju Ji Hyun and Lee Jung Jae's Il Mare, and its Hollywood version, Keanu Reeves and Sandra Bullock's Lake House. Both movies told a story about two young people who live in the same place but were separated by time. The difference was, they were only able to communicate through letters.
A Good Sight
Love in Time's cinematography was quite good. The visual effect when Chen Jia Lan's things suddenly appeared in the apartment and also when Chen Jia Lan and He Zheng Yu vanished on the street was good. And I love to see the scene when light radiated from the apartment. It marked when the time and space overlapped inside the apartment. Did anybody see the light shine every night? Like, neighbors maybe? 🤔
Another thing to praise was the apartment. I was drooling to see the red and orange vines on the outer wall, it was gorgeous. Not to mention the interior design, it was cozy and modern. I nearly choked when He Zheng Yu and Chen Jia Lan classified their apartment as a shabby one. Oh, please… the apartment was spacious and modern. Even the bathtub was screaming money…🤦🏻‍♀️
And the food… Oh, food!! I just realized that I haven't watched a food-themed drama for a while. Chen Jia Lan loves to eat, especially junk food…😅 Well, who didn't? And she loves to eat Liuzhou river snails rice noodles which were notoriously infamous for their smell.
On the contrary, He Zheng Yu loves expensive food such as steak and wine. While Chen Jia Lan often drank beers and love to eat cakes. Food and drink choices plus their fashion sense showed us that Chen Jia Lan and He Zheng Yu were different just like heaven and earth.
Same but Different
I do love this drama, Love in Time. Although when the time overlap seemed too short, only 46 minutes, and the back-and-forth law cases were a bit confusing to me. However, I have a hard time accepting that He Zheng Yu of 2022 and He Zheng Yu of 2021 were the same person. I mean, they were like a different person even though they were the same person only lived in a different time.
Perhaps fallen in love with Chen Jia Lan made him softer and more mature. They should be the same arrogant and proud He Zheng Yu, but I always feel the one who came from 2021 was more thorny and he always frown. But still, I had to give credit to Yang Xu Wen for his acting. Julia Xiang also did a very good job, but I think Yang Xu Wen stole the show.
The Story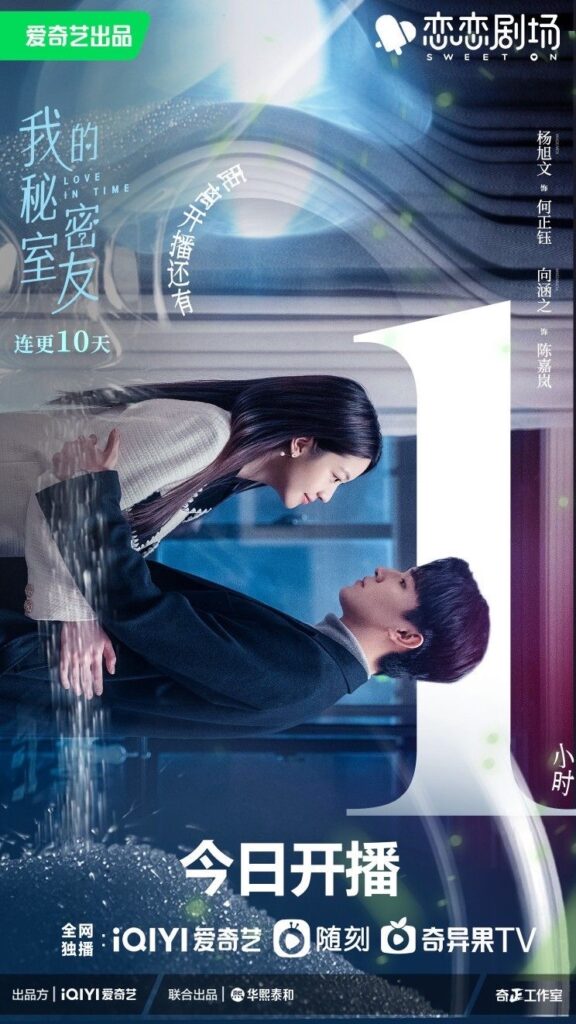 Love in Time's story pace was quite slow, there were many back-and-forth scenes and timelines that you have to carefully pay attention to. Fortunately, they put the date or year in the scene, or else I would get lost somewhere out there..😂
However, you could recognize which He Zheng Yu was present. They might have the same suit, but their hairstyle was slightly different, and sometimes the one from 2022 used more casual clothes. You could also differentiate them from the frown and the cold attitude. 😅
At the beginning of the story, everything was explained thoroughly. Including the theory of the time and space overlap. However, I was still confused about why the origami crane would initiate the time overlap. What was the story behind the origami crane? We know that He Zheng Yu picked up the origami crane from the street where Chen Jia Lan got into an accident.
However, Chen Jia Lan used to place the origami crane on her desk. How could she suddenly take the origami crane out on the day she had an accident? Well, this matter kinda confusing to me…🤔
There were two main antagonist characters in this drama. Wu Anwen and Sun De Feng. Wu Anwen was Wu Jirong's brother/manager, and Sun De Feng was He Zheng Yu's partner at Feng Yu Law Firm.
There were 2 sets of timelines for Wu Anwen's crime. In the first set, Wu Anwen had a gambling addiction and was trapped in a huge amount of debt. All this time he relied on Wu Jirong's money to pay off the debts.
However, Wu Jirong decided to resign from her work after she got married. Wu Anwen was panicked because if she resigned from her job as an actress, he would lose his only source of money. Therefore, he plotted a scheme to slander Jiang Sheng Hao and persuaded his sister to divorce him. When she realized that she had fallen into his scheme, Wu Jirong withdrew her accusation and fell into depression, and eventually died.
Meanwhile, when Wu Jirong and Wu Anwen got into a fight inside the car, Wu Anwen did not pay attention to the road and hit Chen Jia Lan. She was hospitalized and in a comatose state for months.
In the second set of timelines, He Zheng Yu made some efforts to prevent Wu Jirong's death. Several events were different from the first timeline. Wu Anwen was arrested and sued for attacking Chen Jia Lan. Wu Jirong was saved from death because Wu Anwen was jailed.
However, Chen Jia Lan died because Sun De Feng intentionally hit her with his girlfriend's car. He did it to silence her because Chen Jia Lan knew too much about his wicked intention towards He Zheng Yu.
In the first timeline, Sun De Feng used Wu Jirong's case to get He Feng Yu fired from the law firm and attacked by the netizen online. Meanwhile, in the second timeline, Sun De Feng also made He Zheng Yu get fired from the law firm using a different case of sexual assault. It showed that some fate was bound to happen. He Zheng Yu of 2022 realized it when he knew that Chen Jia Lan in his world has died. Therefore, he must do something to stop Chen Jia Lan from death, even though it would cost him his life.
The Characters
He Zheng Yu
He Zheng Yu was a proud and arrogant person, confident about his capabilities as a sharp lawyer, and his future was bright. But his success threatened others, especially his co-worker. Therefore, when he hit the rock bottom in Wu Jirong's case, he was kicked out of the law firm. The only person who stayed loyal to him was his assistant, Zhou Dajun.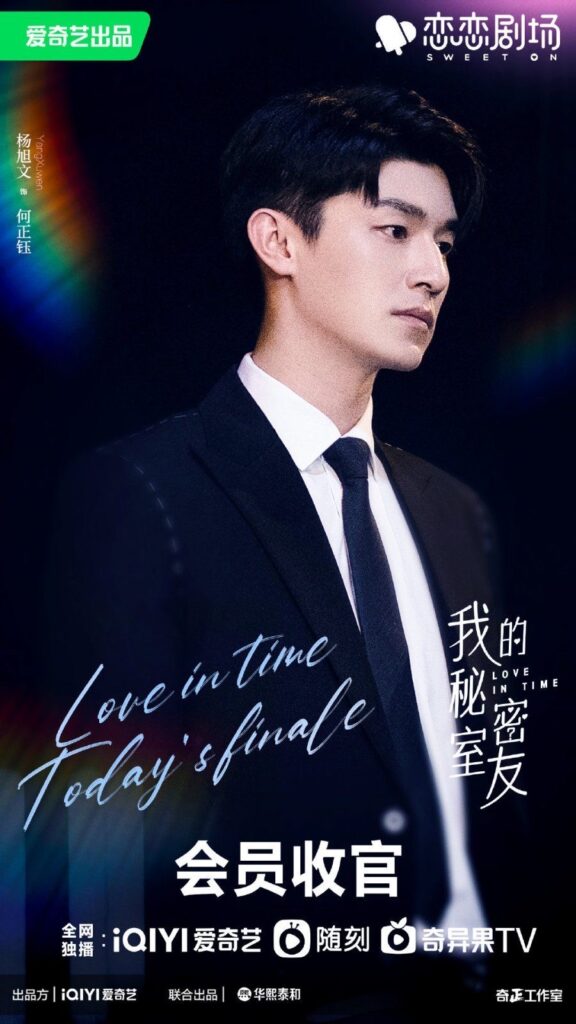 His discharge from Feng Yu's law firm started his relationship with Chen Jia Lan. If he had never been kicked out of the law firm, He Zheng Yu would never move out of his company's apartment. And if he did not move out, he would not rent the apartment. Therefore, he might not have had any love relationship with Chen Jia Lan, although they had met once in Feng Yu's office.
There was a slightly different attitude between He Zheng Yu of 2022 and He Zheng Yu of 2021. The one from 2021 was more proud and arrogant. While the one from 2022 was more kind, humble, and sweet. Well, there's a reason for that. He Zheng Yu of 2021 was at the peak of his career and he was proud of it.
While the other one had been through so many things such as being kicked out of the Law Firm and his luxurious apartment, being bullied by the netizen, and having to move and lived in a remote area. The one from 2021 never experience all the bitterness of life. While the one from 2022 just realized that falling in love with someone was amazing, but the feeling of losing the one you love was dreading.
Speaking of love, He Zheng Yu's love for Chen Jia Lan was clear as day. He got jealous of Mu Shi Ming and he was quite clingy. You could see and felt his sadness and helplessness when he visited Chen Jia Lan at the hospital. His love was so strong that he chose to sacrifice himself for her.
Chen Jia Lan
Chen Jia Lan was a vivacious girl. She dreamed to become a reporter and strived hard to get it. Her hard work was valued by her boss and her mentor, Mu Shi Ming. Chen Jia Lan started as a member of the Editor team but she got a chance to report a fire incident at a glass factory. Back then, there was an explosion at the factory when she was holding the microphone. Although it startled her, she could calmly continue her report. Since then, she has often worked as an investigative reporter.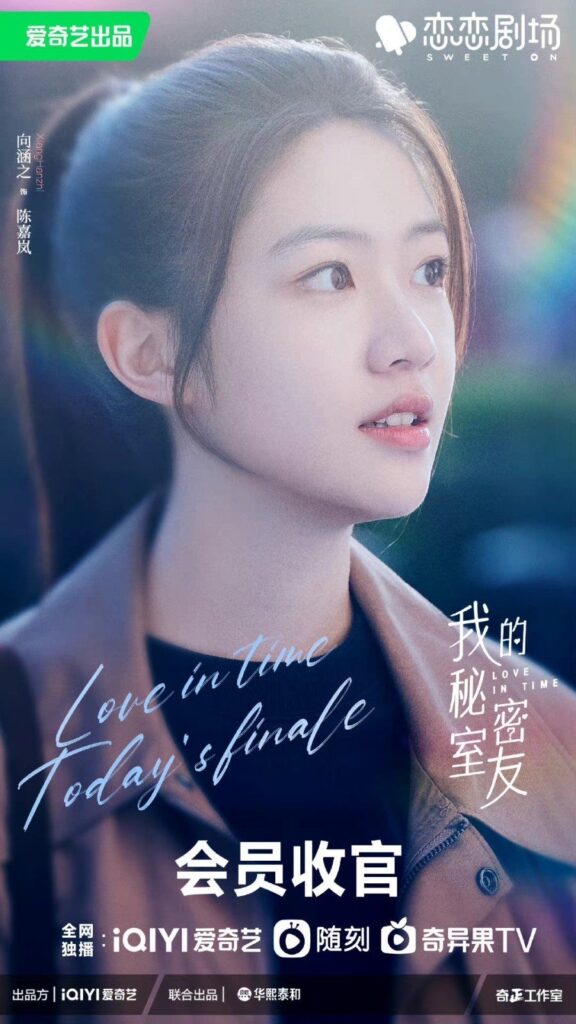 At the beginning of the drama, Chen Jia Lan spent her free time at the gym. But after several first episodes, she was rarely seen in the gym or punching her sandbag. Aside from her martial arts hobby, Chen Jia Lan was an avid fan of Doraemon, a robot cat that originated from Japan's manga and anime. Doraemon came from the future to help Nobita, a clueless and naive elementary student.
Perhaps because of this drama theme, the writer put Doraemon in this drama because they had something in common: time travel. There was a funny scene when Chen Jia Lan find out that He Zheng Yu of 2022 could wander around in 2021 through their apartment's back door. She did not know about the back door yet, so she could only guess. And her first guess was Doraemon's drawer. She checked on the drawer at her apartment and decided that He Zheng Yu might be using the kitchen drawer because it is slightly bigger than any other drawer in her house.
Girl, as a reporter, could you think about something else other than drawers? 😅
The Ending (Beware of Spoiler!)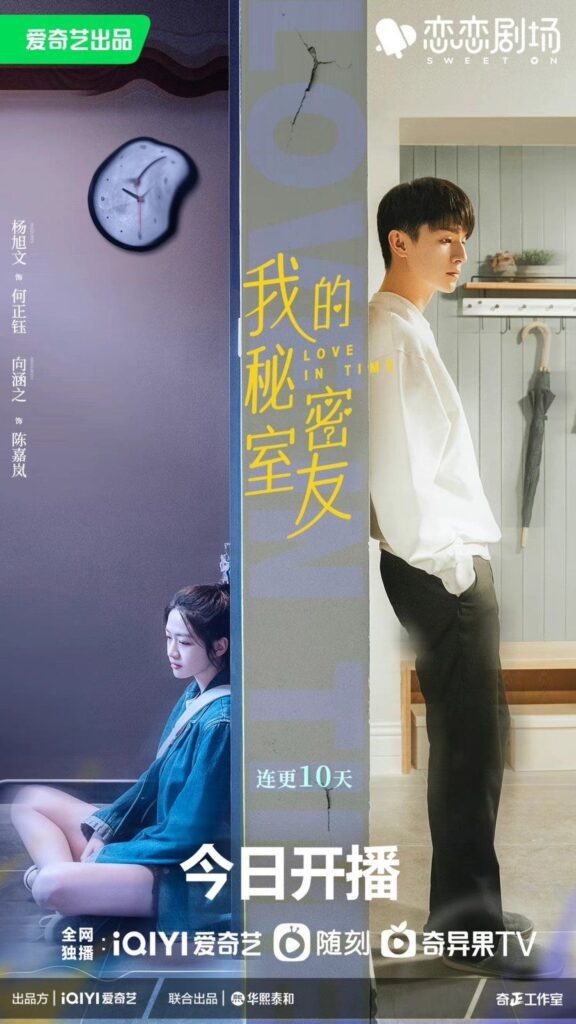 After Chen Jia Lan and He Zheng Yu succeeded in change Wu Jirong's fate, they were happy. They thought that they could change the future. However, He Zheng Yu found out he was still kicked out of his law firm because of Zhang's case. When he went to the hospital to see Chen Jia Lan, he found out that instead of being hospitalized, Chen Jia Lan passed away because of a hit-and-run accident.
Shocked by the reality, he realized that they could not change fate and merely shifted it. Back then it was Wu Jirong who died, but now it was Chen Jia Lan.
Chen Jia Lan knew that she was going to die. However, both He Zheng Yus decided to prevent her death. The three of them started to work together. But still, they hit the wall. Some fate was bound to happen. So, Chen Jia Lan decided to accept her fate that she would die on 12th December 2021.
He Zheng Yu gave up and respected her decisions. But he still looked for a way to change her fate. Meanwhile, He Zheng Yu of 2021 realized that he had fallen in love with Chen Jia Lan too.
Chen Jia Lan and He Zheng Yu of 2022 were married in a private ceremony at their apartment. While He Zheng Yu from 2021 was the one who bought her the wedding gown. When He Zheng Yu from 2021 saw her for the first time dressed in the gown at the bridal, he was awed. And that day, Chen Jia Lan realized that He Zheng Yu from 2021 had fallen in love with her.
When Chen Jia Lan told He Zheng Yu of 2022 about it, he already knew. He Zheng Yu said that they were the same person, it was understandable if He Zheng Yu of 2021 also fall in love with her. He Zheng Yu of 2022's memory was always updated when He Zheng Yu of 2021 experience something. Of course he would remember how He Zheng Yu of 2021 realized that he had fallen in love with Chen Jia Lan.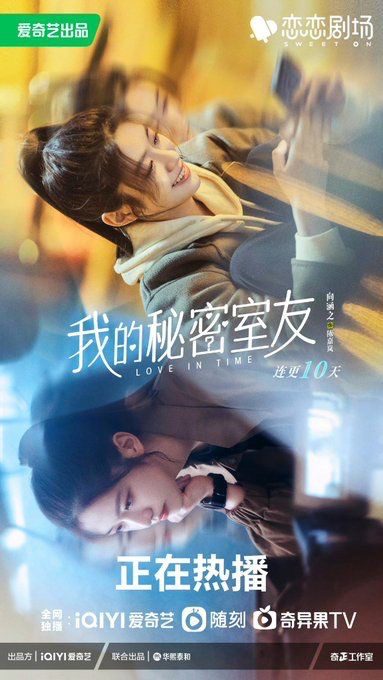 He Zheng Yu still had to deal with Sun De Feng. He took Sun De Feng to the year 2021 and extorted information from him. Sun De Feng was the one behind Chen Jia Lan hit-and-run accident. He did it because Chen Jia Lan knew everything about his plan to destroy He Zheng Yu's career and life. However, He Zheng Yu of 2022 made some preparation beforehand.
While He Zheng Yu of 2021 spent the entire day accompanying Chen Jia Lan and prevented her from meeting Sun De Feng. When the time and space overlap, he used the back door to enter the year 2021 and met Sun De Feng. Meanwhile, Chen Jia Lan and He Zheng Yu of 2021 met some paparazzi who were after them.
She was annoyed by them and gave them statements that He Zheng Yu was a victim and the culprit behind the Zhang's case that dragged him down was Sun De Feng. Her statements were broadcasted live that night.
After he was cornered by He Zheng Yu, Sun De Feng admitted that he was jealous of He Zheng Yu's success and also hurt because of He Zheng Yu's arrogance. He Zheng Yu apologized to him. He left after that. Sun De Feng thought that he was fooled by He Zheng Yu after he saw the live broadcast of Chen Jia Lan and He Zheng Yu of 2021.
Angered, he chased He Zheng Yu and smashed his head with a rock. He Zheng Yu died and his body vanished when the time overlap finished. Sun De Feng saw his body vanish and freaked out. And when he saw He Zheng Yu of 2021 who was alive and well but remember every detail of the murder, Sun De Feng's mind could not take it anymore and he become insane.
After He Zheng Yu of 2022 died, his soul merged into He Zheng Yu of 2021. Now there was only one He Zheng Yu, but he possessed the memories and feelings of two He Zheng Yu.
Chen Jia Lan fell into despair knowing that He Zheng Yu of 2022 had died. Another He Zheng Yu accompanied her days and nights, but she was not ready to see him as He Zheng Yu that she loved. She was finally able to let go of her despair after she watched He Zheng Yu of 2022's videos. In those videos, he said that he had decided if one of them must die, it would be him.
But he reassured her that he would always be at her side. He refer to his otherself from 2021. Chen Jia Lan was able to accept He Zheng Yu of 2021 as the same He Zheng Yu that she loved after she saw the videos. They continued their relationship. Chen Jia Lan accepted his proposal and they kissed. When they kissed, the crane origami flew away.
The Conclusion
Love in Time was different from my expectation of a warm and funny romance. You would need extra concentration to follow the timeline. My suggestion was just to pay attention to the year and forget the date or month. It saves you from unnecessary headaches because the story was complicated enough. It worked like wonder, well… at least for me…😆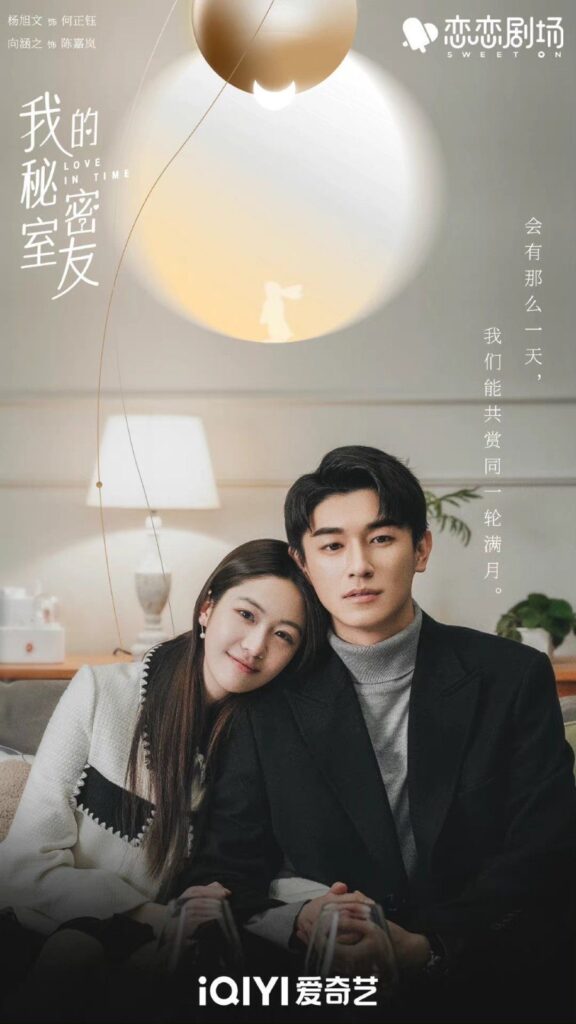 If the story seemed to be dragging in the middle, bear with it. You still need to know the ending. Although it was a bittersweet ending, it worthy of your attention. And don't forget to prepare something heavy for your snack and drink. You'll need more nutrition for the brain while you watch this drama.
Hope you all like with Love in Time drama review that I wrote. See you agan on another drama review. Happy watching!