Title: My Dear Guardian
Also known as: 亲爱的戎装, Qin Ai De Rong Zhuang, Dear Military Uniform, Round Fingers Under Military Uniforms
Director: Yi Tian
Genres: Military, Medical, Romance,
Country: China

Type: Drama
Episodes: 45
Year: 2021
Original Network: iQiyi, Mango TV
Where to watch: iQiyi
Adapted from the novel "Round Fingers Under Military Uniforms" by This Ant.
My Dear Guardian Synopsis
Liang Mu Ze is a cold and rigid person. He has a promising future as a military officer. He lives alone, away from his mother, who is always eager to get him married.
Xia Chu almost shares the same situation. This clever and straightforward young doctor also lives alone. Her affectionate mother always pursued her to get married as soon as possible.
Brought by fate, they ended up together on many occasions, whether it was a hostage situation in a foreign country, a mafia attack, a medical situation, and ultimately, under one roof, as a housemate.
Slowly but sure, they fall in love with each other. Together they have to get through an intricate scheme, intertwine with their past. Will they be able to shoulder it?
My Dear Guardian Review
I choose this Cdrama mainly because of (ahem!) the male lead.. and Johnny Huang was definitely on my list.. 😆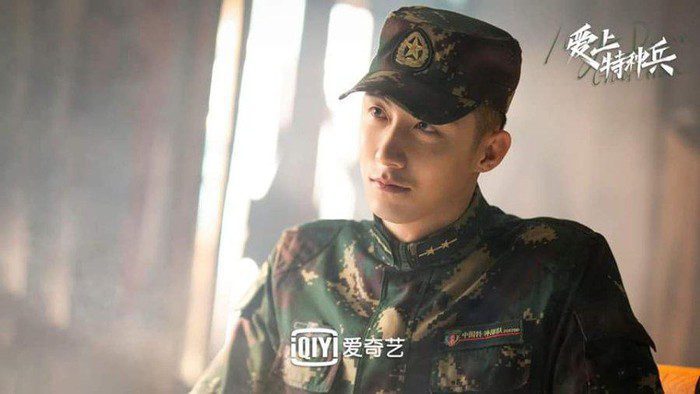 To be honest, when I watch the first episode, the word "Descendant of the Sun" was screaming inside my brain. But I never had any doubt about Chinese drama. Their long episodes were a forthright promise of an intricate story. And of course, my premise sometimes was proven wrong and I have to drop a few Cdramas before I could finish it.
But, not this one.
Not Just Some Romantic Cdrama 
Fret not readers, because My Dear Guardian is not another Descendant of the Sun drama. My Dear Guardian was adapted from a novel, and it was published before the Descendant of the Sun was aired.
If you're looking for an enthralling love story, My Dear Guardian has tons of romantic scenes and lots of kissing scenes. However, the story itself could be considered complicated and heavy. It is involving a grand scheme armed with an unexpected plot twist, bitter past, betrayal, strained relationship, and grief because of the death of loved ones. Hence, My Dear Guardian would make your curiosity aroused.
The story was mainly focused on Mu Ze and Xia Chu's careers and the conspiracy akin to them. Therefore, many scenes were filmed on military grounds or in hospitals. The director has put so many details on the film set to bring a realistic feeling for the viewer.
The Chemistry That'll Make You Jealous..
Liang Mu Ze and Xia Chu have heart-warming chemistry. Their scenes were excessively sweet. Liang Mu Ze's character was rigid and cold, but after he met Xia Chu, the bubbly, nosy, but kind-type of girl.
The ice block was melted, just like that. Their relationship was slowly built, and it feels more authentic and coherent to me.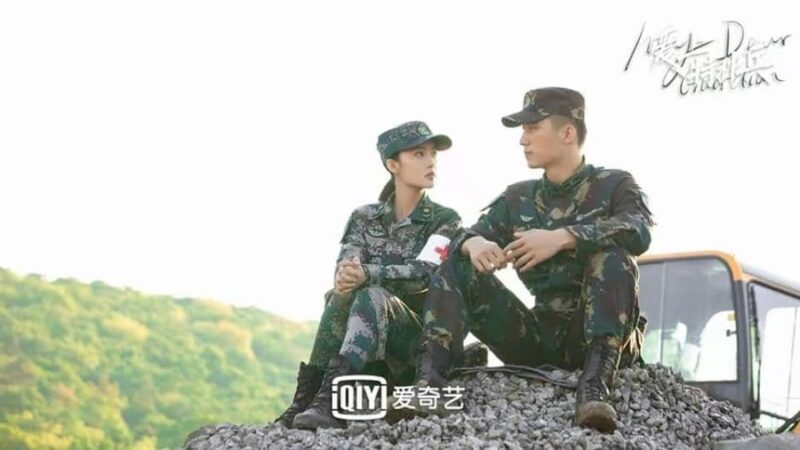 At first, they were enemies. But later, they learn about each other characters and become friends, and eventually, lovers. They tried to accept each other personalities, and I was captivated. Therefore, I quit being a jealous viewer, I ship them.. Hard! 🥰
Another character also has a charm. I admire Tiang Yong's character and his bromance with Mu Ze is amusing. But the way they portray Tian Yong's romantic character is a bit cringey. Tiang Yong's loyalty was over the top and his death somehow makes me heartbroken. His relationship with Liang Shao Xue was somehow lacking, it seems to exaggerate.
Every Body Has A Past..
Everybody has a backstory that shaped us into what we become now. And so were our main leads. Their backstory was portrayed clearly. Liang Mu Ze has deep grief because of the tragic passing of his best friend/commander, Luo Liang. He cannot let go of the past, so he became a very protective person, as well as rigid, and often cold. He then determined to take care of Luo Liang's family and be a father figure for Luo Liang's son.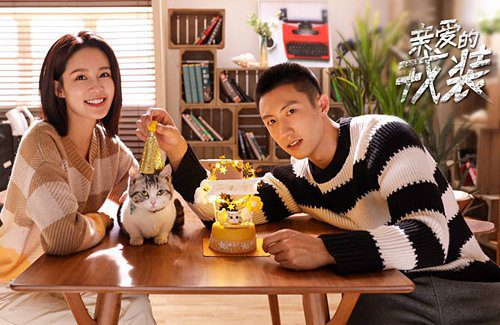 Whilst, Mu Ze's backstory had an impact on him, Xia Chu's back story has an impact on everybody. It becomes an important point for the story's development. The presence of Zhuo Ran, a love-interest from her past has shaken up (more like spice thing up 😄) Mu Ze and Xia Chu's relationship. However, it didn't provoke her because she knows better, that he doesn't worth it.
It's A Feast For The Eye…
My Dear Guardian has been well made. The cinematography was good and the lighting was amazing. The film set was good, even though, some of them doesn't make any sense. Such as Liang Mu Ze's apartment. I really like Mu Ze's apartment, however, it doesn't represent a military person's bachelor pad.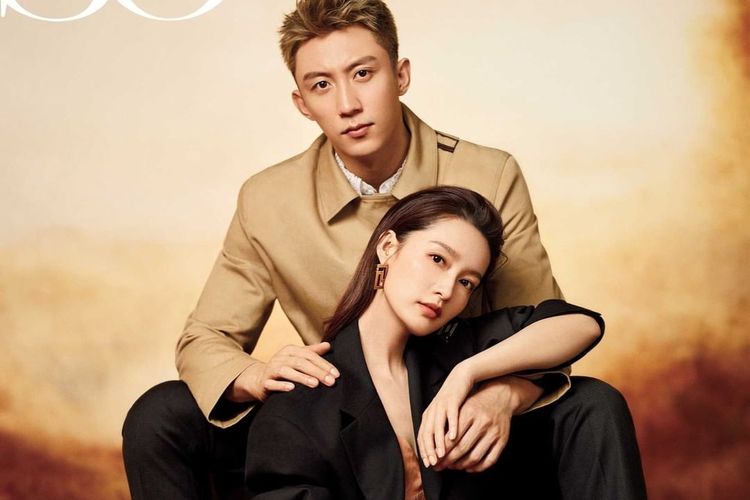 I was expecting a gray and dull apartment instead of a fully furnished-warm toned apartment, since Mu Ze often goes on a mission and obviously has no time to take care of his apartment. It'll be more suitable if it was Xia Chu's apartment. They also make quite an effort for the opening scene.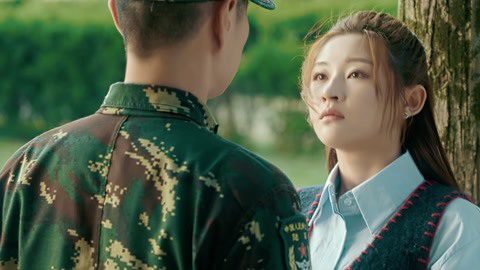 every drama needs earth shattering opening. Including this one.
Therefore they brought us to a beautiful foreign country named Isaia (it's a made-up country). Where Mu Ze met Xia Chu (Li Qin) for the first time. He was doing a wager with his fellow soldier and had an argument with Xia Chu prior to that. Despite the fact that the location was beautiful, I can't stand these scenes.. the English was poor and the dialogues were stiff, it sounds like an English conversation for beginners. I'm sorry for a harsh opinion, but that's what I felt 😩.
The Conclusion
In general, My Dear Guardian is a good Cdrama. It was sweet and romantic, and the story is quite elaborate, it'll make you cannot stop binge-watching this drama.
But if you're looking for a light story plot, then My Dear Guardian might not be your cup of tea.
But, if you just come for the eye candy (ahem… Johnny Huang 😁), you can just focus on the romantic scenes and skip the rest.
The acting was good, you'll get swooned by the lovey-dovey scenes and the action scenes are quite thrilling. When you decided to put this drama on your list, please be prepared. You may get annoyed at first, but later you'll get hooked, and I'm pretty sure you'll shed some tears at the end.