Title: Time to Fall in Love
Also Known As: 终于轮到我恋爱了, Finally It's My Turn to Fall in Love
Director: Chu De Jian
Genres: Romance, Comedy
Country: China
Episodes: 24
Aired: Jun 10, 2022
Original Network: iQiyi
Adapted from the web novel "Zong Cai Wu Chong Ti Shen Tian Qi" by Ming Yue X
Time to Fall in Love Synopsis
Time To Fall in Love was a Chinese romance drama with modern touch, about the love story of a simple woman and a successful CEO. Su Yanxi, a hardworking beauty streamer, was caught up in a situation where she must replace her twin sister as Gu Xicheng's contract girlfriend. Su Yanxi was forced to accept the job because she needed the money to support her ailing mother. Therefore, she went to live in Gu's apartment as He Jinxi, her twin sister.
Gu Xicheng is the CEO of Huayan, a cosmetic company. He was in dire need of a girlfriend because his sickly grandmother wanted him to find love, or to be precise, a wife. The cold Gu Xicheng was warmed up to Su Yanxi, the bubbly and simple girl. He fell in love with her and it transformed him from a detached person into a warm and soft-hearted person.
Su Yanxi, whose feelings were mutual, started to feel guilty for hiding a secret from him. But she couldn't tell him the truth either. However, the deeper the feeling is, the bigger the guilt.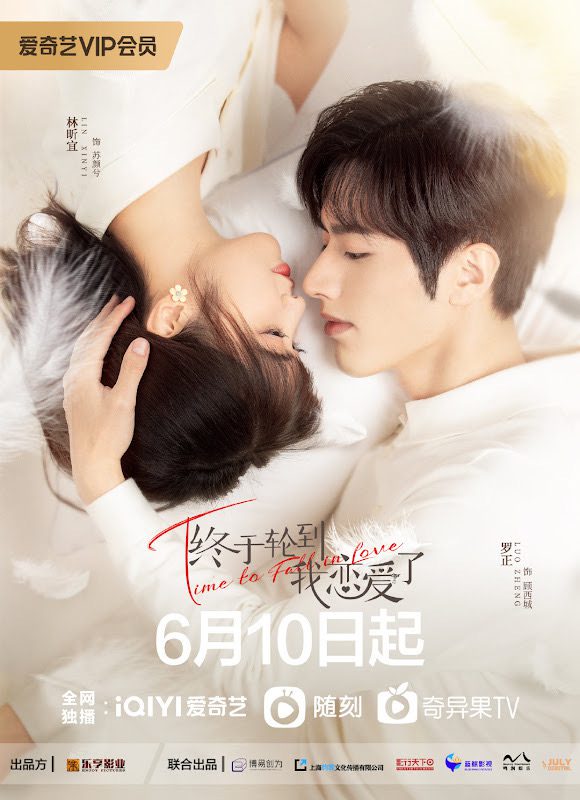 Su Yanxi must find a way to disclose everything and be honest with Gu Xicheng. However, fate was cruel. There were many obstacles in their relationship. A jealous ex-girlfriend, a perseverant ex-crush, and on top of that, an evil twin sister who came to take everything from her. Will Su Yanxi and Gu Xicheng be able to continue the relationship amidst the identity chaos?
Time to Fall in Love Review
Time to Fall in Love stayed on top of my iQiyi's recommendation list, and the rating was quite high. However, I did not find this drama attractive at first. But lately, I have been stuffing myself with historical/fantasy drama, and I thought I needed something different.
So Time to Fall In Love quietly slides onto my watchlist..😆
It's Just Not My Favorite
Unfortunately, I was not a big fan of this drama. It was a sweet romantic drama, but I feel the sweet taste was too much. Although I have a sweet tooth, I cannot handle this type of sweet.
In my opinion, there were too many coincidences in this drama, and it made the Time To Fall in Love story seem unnatural. For instance, Gu Xicheng and Su Yanxi's accidental kiss in the basement seemed impossible in real life; Su Yanxi helped an old lady from fraudulence and the old lady turned out to be Gu Xicheng's grandmother; Fu Boya, Gu Xicheng's competitor, turned out to be Su Yanxi's childhood crush; or Su Yanxi turned out to be Gu Xicheng's childhood crush…😅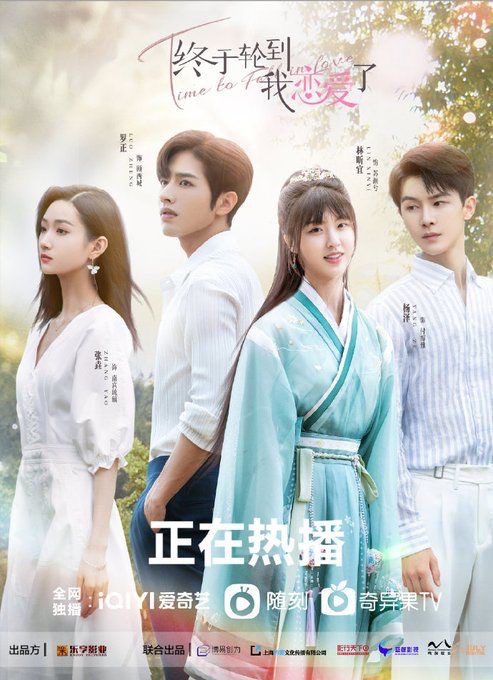 Also, there were many troupes in this drama. The first was contract marriage. We have seen this troupe in countless Chinese dramas, either urban romances or historical one. This troupe never failed to attract the audience. Dramas such as Begin Again (Gong Jun lovers must see this one), You Are My Destiny, Cute Programmer, Contractual Love, Legend of Yunxi, and many more.
Although contract marriage was the main troupe, Time to Fall in Love had many other tags, such as rich guy-poor girl relationships, evil twin, twin exchange, and hidden identity, and all of them were something mainstreamed in Chinese drama. I didn't find a new exciting storyline this time.
But, I would say that this drama has one of the hottest kissing scenes. I had enough with the default drama kiss where the lips were stiff. However, not this one. The kiss was real and quite hot… Something that you rarely find in CDrama realms.
The Cast and Character
The Twin
Lin Xin Yi as Su Yanxi/He Jinxi. Su Yanxi and He Jinxi were twin sisters. When their parents divorced, Su Yanxi had to live with their mother while He Jinxi lived with their father. Their characters were different. He Jinxi grew up with jealous feelings towards Yanxi because she was better at everything, and her mother was biased towards her.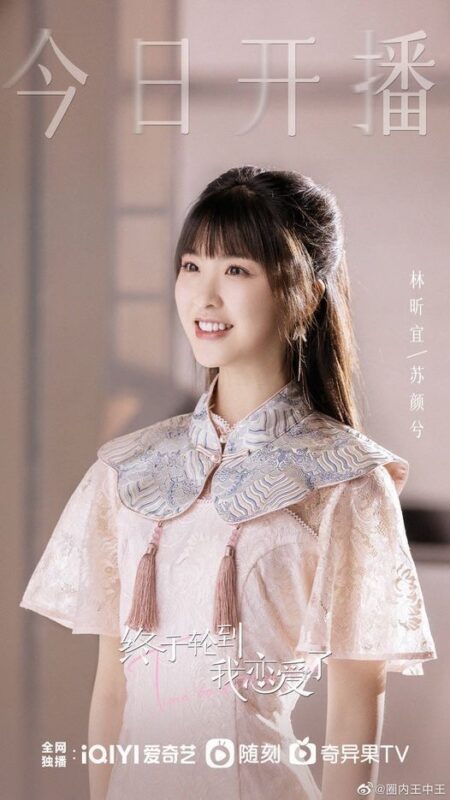 I feel sad for He Jinxi. Compared to Su Yanxi, her life was emotional torture. It was not her fault that she had to live with a bad father because he was the one who got He Jinxi's custody. He Jinxi and Su Yanxi's mother regretted her decision when she realized that He Jinxi had grown up into an inconsiderate person. Back then, she did not fight for her although He Jinxi cried and pleaded to be with her.
Meanwhile, Su Yanxi's life was much better. She might live in a bad financial situation, but her mother loves her unconditionally. Su Yanxi had a supportive friend around her and finally got the male lead. Whilst He Jinxi decided to stay away from her mother and sister. The story was biased towards He Jinxi. They did not write any good things for her.
There was a time when I found that Su Yanxi was an unbearable person. I could not stand her when she pried for Gu Xicheng's secret that connected to his obsession with even numbers. Su Yanxi forced him to tell the story because she wanted to help. But when Gu Xicheng exploded, she was the one who ran out, and it was Gu Xicheng who came and coaxed her. That was too much, did not make any sense, and she didn't fix any problem there. 🤦🏻‍♀️
Lin Xin Yi's acting was quite good. We could see the different gestures between the twins. She made it as Su Yanxi, who was bubbly and a little bit childish, and He Jinxi, who was bitter and inconsiderate. If I had to choose, I would prefer to see her as Su Yanxi because she was more natural, and her chemistry with Luo Zheng was great. I was a bit disappointed when He Jinxi changed her appearance. In my opinion, the story would be more dramatic if she appeared with a similar face.
The CEO
This was the second time I watched Luo Zheng in a drama. I saw him first in Oh My Lord, where he played the cold and ruthless Lord Qiansui. Now he plays the love-struck CEO, Gu Xicheng. In my opinion, I was more impressed by his appearance as Lord Qiansui with his long hair and ancient costume, rather than Gu Xicheng with his short hair and suits.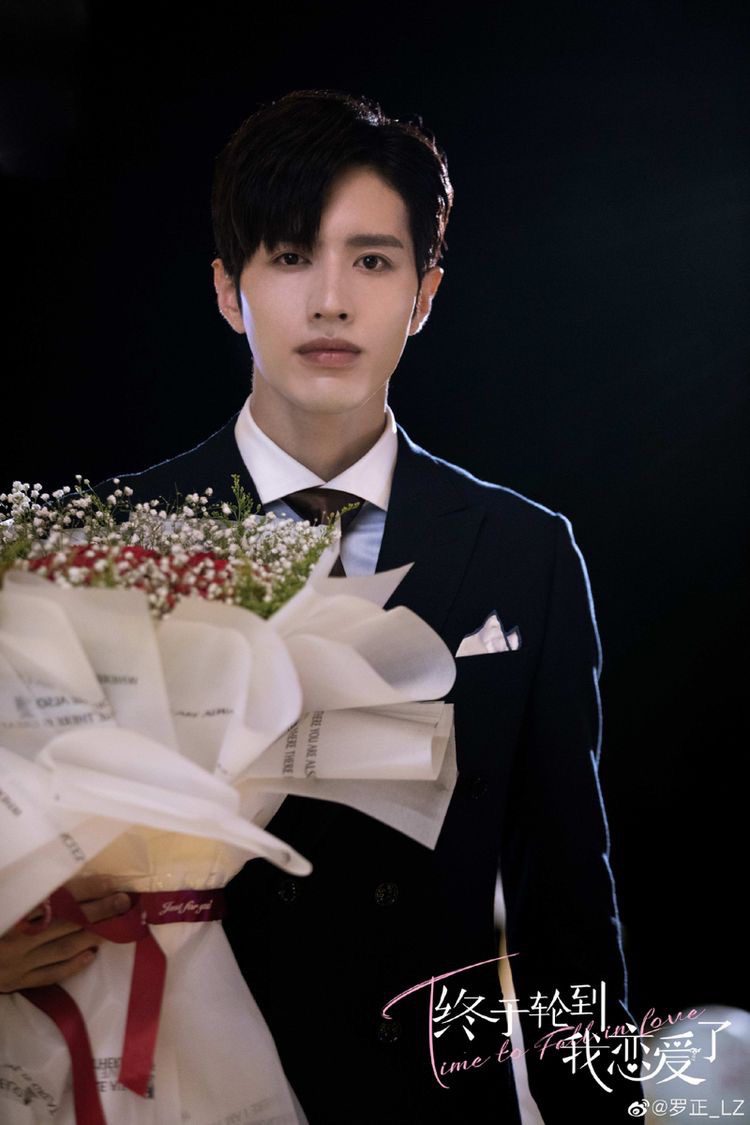 Gu Xicheng was the only heir of the Gu family. He lived in an apartment with his grandmother. And as an obedient grandson, he was easily tricked by his grandmother…🤣
Gu Xicheng should be listed as one of the coolest and coldest CEOs in the CDrama realm. His talent in business was great, considering he is only 27 years old and already owns a successful business. But I was so disappointed when he easily fell in love with Su Yanxi and always concedes to her. When they had a bad quarrel, he was the one who coaxed her. When Su Yanxi ran out after a quarrel and stood in the rain when the hurricane was approaching, he was the one who came and coaxed her. Where was his logic? Where was the selfishness of the cold and composed CEO in the CDrama realm usually had?
The story was not fair to him. Why must he do all the work on their relationship?
The Rivals
There were two love rivals of Su Yanxi and Gu Xicheng love in the drama. The first one was the fierce Nangong Liuli, and the second one was the soft-hearted Fu Boya.
Zhang Yao played Nangong Liuli. She was hell-bent and wanted to be with Gu Xicheng. They used to be in the same astronomy club. She went abroad to improve herself because she wanted to be a match for Gu Xicheng. Little does she know that Gu Xicheng never fell in love with her, and all the nice things he did were out of obligation to take care of the only girl at the club.
All this time, Nangong Liuli had been blinded by her obsession with Gu Xicheng. She became a jealous and petty person. She always looked up to Gu Xicheng and forgot the one who was always beside her, Fu Boya.
Fu Boya was played nicely by Yan Ze. This is my first time watching Yan Ze in a modern drama. He looked like he went out straight from a Japanese manga. Particularly, when he dressed in suits and gold-rimmed glasses. I was dumbfounded to see him. Absolutely gorgeous. 😍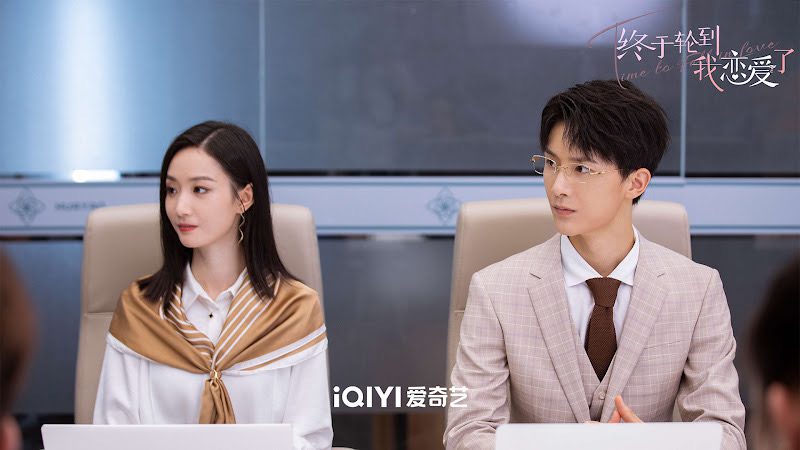 It was stupid for Nangong Liuli to fail to recognize Fu Boya's feelings for her. She keeps on going with her belief that Gu Xicheng will always keep her in his heart.
And Fu Boya was pathetic too. When he heard that Gu Xicheng already had a girlfriend and it broke Nangong Liuli's heart, he decided to avenge her. Unbeknownst to him, the girlfriend was Su Yanxi, his cherished childhood friend. Therefore, Fu Boya was torn between his feelings toward Nangong Liuli and Su Yanxi. But in the end, he still chose Nangong Liuli.
Fu Boya's love story was tragic. Too much love will indeed kill you. But I would not cheer for him… No way!
The Best Friends
As always, there will be another couple besides our main leads. It was Situ Shuo and Lu An An. Played by Wang Xu Dong and Li Xin Ran, this couple was the entourage of Gu Xicheng and Su Yanxi. Situ Shuo was a playful person. He was Gu Xicheng's cousin and Grandma Gu's spy. He was the one who sent the accidental kiss photo to Grandma Gu that led to Gu Xicheng and Su Yanxi's complicated relationship.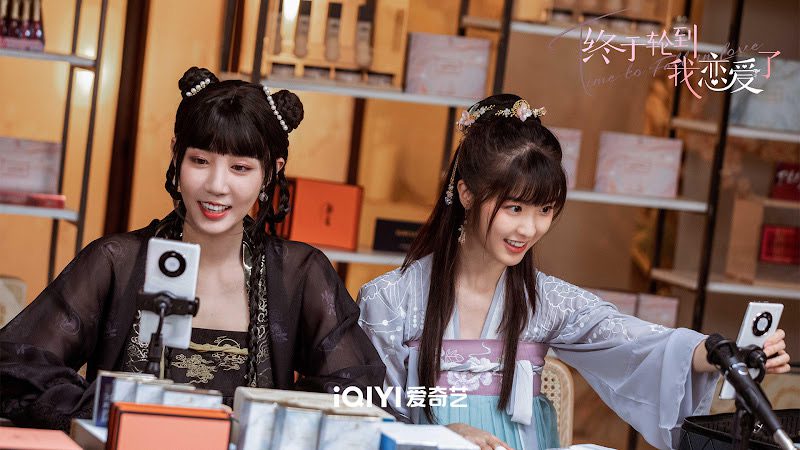 Situ Shuo had a fear of intimacy that he could not get close to any girl at all. Lu An An was the only girl who did not affect him. Therefore, Situ Shuo follows his therapist's advice and gets close to Lu An An.
In contrast to the sophisticated Situ Shuo, Lu An An was a street-wise person. She worked as a streamer but also as a substitute driver. She was as stubborn as Situ Shuo, but they made a great couple. It was too bad that there was too much comedy happening between them, and his problem was glossed over just like that.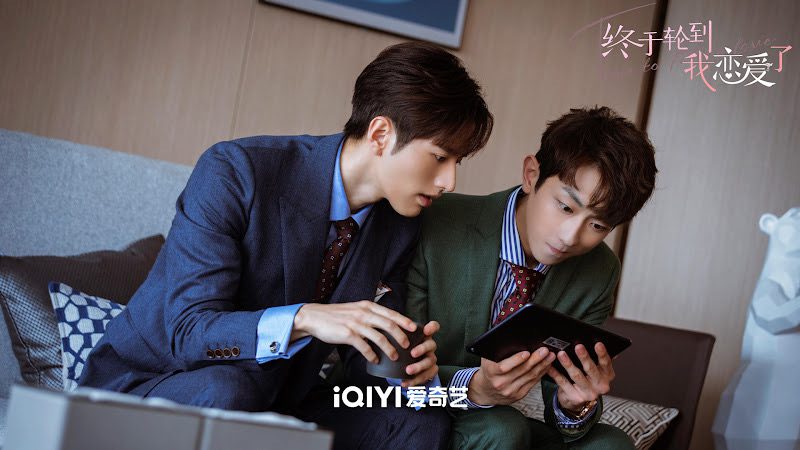 Ahhh… I had enough of this kind of thing. Gu Xicheng has a complicated reason for his even number obsession. He went to a therapist to treat his obsession. But suddenly, when Su Yanxi meddled with his problem and said "I will help you", magically, he was cured. And the lot of time and money he spent on therapy was for naught. It didn't make sense to me. But, what can you expect from a drama? Everything could happen in the CDrama realm. 🤷‍♀️
The Ending
The ending of Time To Fall in Love was a happy ending for all of them. But not without dramatic delay.
Su Yanxi confessed to Gu Xicheng before she decided to leave him and take care of her mother in a small town. She lived there for 4 months before Gu Xicheng finally found her and proposed to her.
Meanwhile, Gu Xicheng spent 4 months developing Su Yanxi's idea of a cosmetic series. He looked for her after the product was launched and proposed to her. But he got rejected. Gu Xicheng was not going to give in, so he found a way to coax her. A few balloons and sweet words turn Su Yanxi's No into a Yes, I do.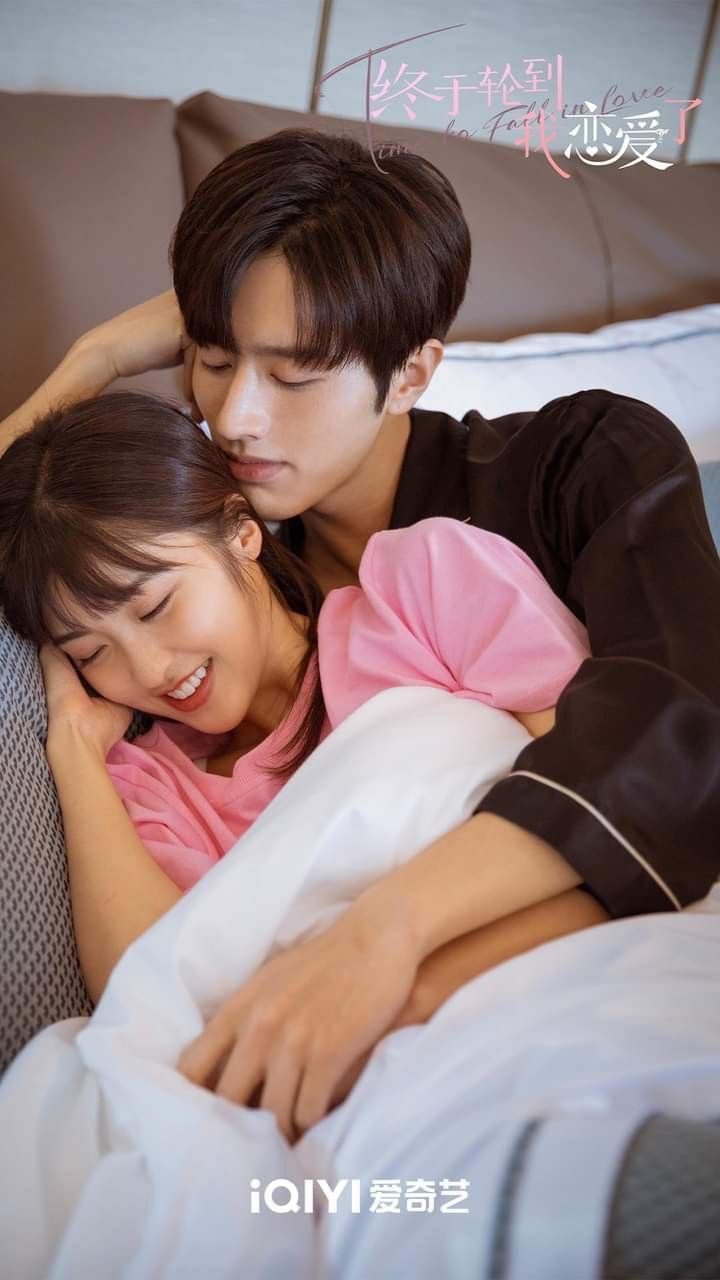 For 4 months Gu Xicheng and Su Yanxi didn't get in touch. But Gu Xicheng disguised himself as an online fan and kept in touch with her. He became a place for Su Yanxi to talk about her life. He had done it since they were still a contracted couple. But Su Yanxi was never suspicious of her online fan.
Su Yanxi and Gu Xicheng were engaged and about to get married. Situ Shuo and Lu An An were also in a similar situation. Su Yanxi went back to live with her mother.
He Jinxi decided to take the money that Gu Xicheng offered on behalf of Su Yanxi and decided to cut off the relationship between her and Su Yanxi. She left the town to start anew. That was a logical ending for her.
The Conclusion
Time to Fall in Love would be a good choice for those who are into the sweetness and fluffiness of modern romance. It might be a romance drama for die-hard fans, but I can't stand this one. The story was too cheesy for me…🤦🏻‍♀️🙅🏻‍♀️
But don't get me wrong, even though I was dissatisfied with the story, I still enjoy Lin Xin Yi and Luo Zheng's acting. Their chemistry (and kisses) were great. And if you didn't find it enjoyable, maybe Yang Ze will brighten up your gloomy days.
So, after reading this Time to Fall in Love drama review, are you ready to put this drama on your watchlist? Happy watching!