Fake It Till You Make It This drama might only have 14 episodes, yet every one of them was enjoyable. I loved the monologues, and the ending was good in the most realistic one. If you need some explanation about the ending, then you are in the right place. I hope this Fake It Till You Make It ending explained post could help. Happy reading!
Fake It Till You Make It Ending Explained
What Happened to Tang Ying?
Tang Ying met again with Cheng Ke. It turned out he was a friend of Lin Xin Zi's team leader, Mr. Hu. They become WeChat friends once again. at the moment, Cheng Ke was a divorcee and had a son. He expressed his intention to pursue Tang Ying, but she refused.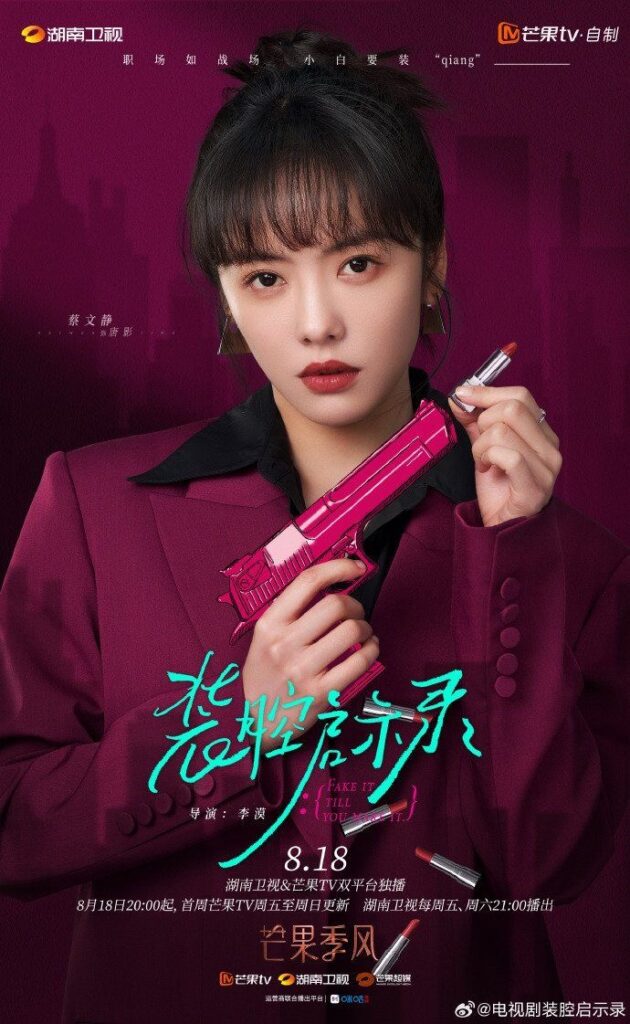 One day, Cheng Ke waited for her near the apartment and walked her home. They met Xu Zi Quan and Yu Chuan Chuan on the sidewalk. Yu Chuan Chuan was there to confess her feelings again to Xu Zi Quan. Tang Ying's face was sour while Cheng Ke was enthusiastic when they saw Yun Chuan Chuan asking for a farewell hug from Xu Zi Quan.
As the jealousy welled up inside her, Tang Ying said that only a jerk would hug her. However, a few seconds later she saw Xu Zi Quan hug Yu Chuan Chuan. As soon as Yu Chuan Chuan left, Xu Zi Quan saw them and he was taken aback right when he saw Cheng Ke whisper to Tang Ying's ear. She took Cheng Ke and introduced him to Xu Zi Quan as her unrequited love. While she introduced Xu Zi Quan as her roommate to Cheng Ke.
At home, Tang Ying was sulking and refused to talk to Xu Zi Quan. She wore a new black lingerie and opened a bottle of wine to tempt him. Xu Zi Quan explained about Yu Chuan Chuan and the hug. although she was angry, Tang Ying was a calm person. She told him that it was too much to see another girl in his arms.
To end the dispute and prevent another one, Xu Zi Quan deleted all woman contacts in his phone. Tang Ying specifically asked him to delete all fruit names on his phone… LOL
A few days later, Cheng Ke went to the apartment to visit Tang Ying. At first, Tang Ying wanted to see him in the lobby, but Xu Zi Quan asked her to bring him up to their apartment.
Cheng Ke was annoyed to see Xu Zi Quan at home. He bragged in front of Tang Ying and belittled Xu Zi Quan. But he was defeated when Xu Zi Quan revealed that the house belonged to him, and Tang Ying rented the house from him.
Amidst his embarrassment, Cheng Ke attacked Xu Zi Quan by saying he was old money. He also blatantly said that Xu Zi Quan must have had many girlfriends who were young, beautiful, and rich. And after he left the house, Cheng Ke asked Tang Ying to walk with him. He confessed again to her. But Tang Ying who had been holding back her anger burst because Cheng Ke did not stop badmouthing Xu Zi Quan.
Cheng Ke even said that Tang Ying was not worthy of Xu Zi Quan and she was just "something new" for him. Because she refuted and said that Xu ZI Quan was a good and talented person, Cheng Ke said that Tang Ying had disappointed him.
Tang Ying could not believe her ears and responded that Cheng Ke was a disappointment as well. They were separated for ten years and he did not change at all. Tang Ying emphasized that even though she liked him when she was young, it did not mean she had to like him forever. Then she left him in a huff.
Geez… what a jerk! Tang Ying should step on his foot using a very tall high heel. It was too bad; she only wore slippers. This kind of narcissistic man needs to be kicked out of the screen.
Tang Ying and Xu Zi Quan went camping, but it did not work well because Xu Zi Quan was not enthusiastic about their plan. In the morning, Tang Ying felt a stinging pain in her chest that made her think about the lump in her breast.
The next day, Tang Ying went to the hospital to have an examination. She was accompanied by Lin Xin Zi. She asked why Tang Ying did not tell Xu Zi Quan about it. Tang Ying answered that if she was really sick, she did not want to be selfish by dragging him down with her.
While they waited for the examination result, Tang Ying talked with Lin Xin Zi about relationships. The waiting ended with a good result because the lump was not maligned, and Tang Ying only had to do a routine check-up.
Tang Ying was surprised to hear that Wang Yu Su would leave the law firm and go to Tibet with Yang Lu Ning. Wang Yu Su said that she was in love and wanted to spend time with him. All this time she was hardworking and now she wanted to do things she liked.
Before she left Wang Yu Su reminded Tang Ying to cherish the person in front of her and don't regret it when she missed out. They should live life at their own pace.
Tang Ying got busier with the author's case while Xu Zi Quan was busy with the vineyard project. They had to communicate with Xu Zi Quan through Post-it notes. So, one day, they had a good talk and Tang Ying convinced Xu Zi Quan to share his joy and sorrow with her.
So, their relationship is back on track again. They went for a festive meal and went home because Tang Ying's face was swollen due to allergy. Outside the elevator, they met Yu Chuan Chuan who mocked her face. Tang Ying felt that she had had enough of this girl.
Therefore, she had to do something about Yu Chuan Chuan. She invited her to their apartment. These girls speak in a polite tone but every word they said was full of thorns. For instance, Tang Ying said that all good-looking skins are all the same, but interesting souls are only one in ten thousand. Before she continued by saying Yu Chuan Chuan was a bit cheap because she still knocked on Xu Zi Quan's door despite his repeated rejections.
In the end, Yu Chuan Chuan left the apartment in a huff after Tang Ying said that stealing in the name of love was a way for Yu Chuan Chuan to satisfy her competitive desire. Tang Ying added that she did not know whether Yu Chuan Chuan loved herself more than him. So the third wheel problem between Tang Ying and Xu Zi Quan was resolved just like that.
After her promotion, Tang Ying had to go to court as a senior lawyer. Xu Zi Quan was worried because she was too busy and had lost weight. But after he saw that the work had given her energy and passion, he said that she had to persist without looking back. She won the case and the recognition from the boss and client.
Early in the morning when Tang Ying wakes up, she suddenly loses her hearing. Xu Zi Quan took her to the hospital for a check-up. However, Tang Ying positively reflected on her condition and thought that maybe it was good to slow down a bit. The problem with her hearing happened because she was too stressed.
Tang Ying and Xu ZI Quan continued their daily life as they used to do after the marriage proposal. Xu Zi Quan still cleaned up the house for her and accompanied Tang Ying while she was still busy with her work. The city still bustling and it did not stop for anyone.
What Happened to Xu Zi Quan?
Xu Zi Quan managed to get Tang Ying to agree to move in with him after her house rent expired and she could not get another house. He was ecstatic about it even though they have different styles when it comes to cleanliness.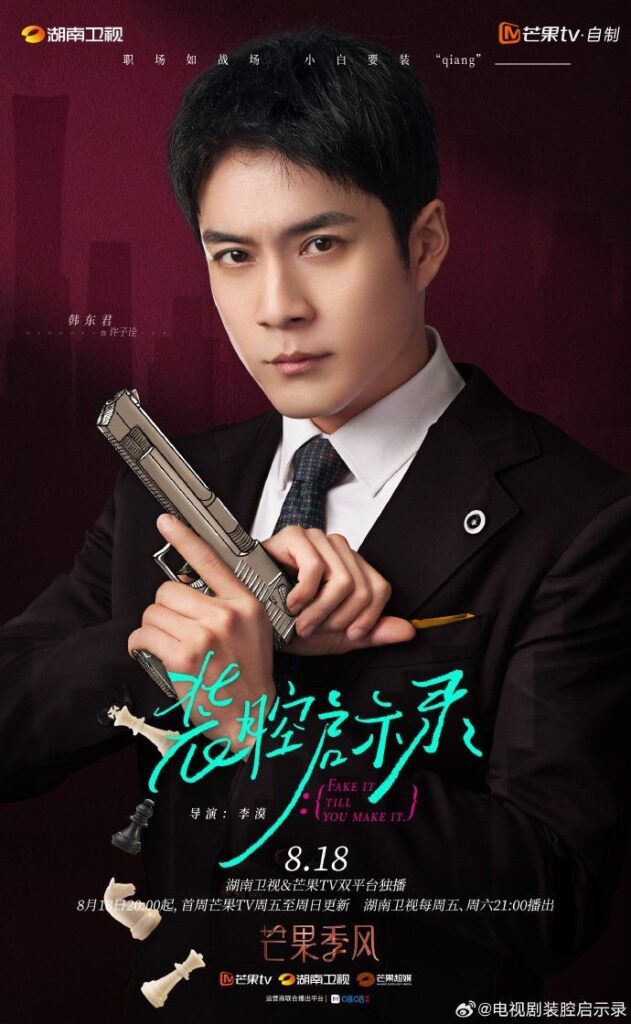 When Tang Ying was too tired, she would not care to throw away garbage before she went to sleep, while Xu Zi Quan always tidied up first even when he was deadly tired.
At the office, Xu Zi Quan finally found who was the mole in his team. It was Jia Hao who always reports to Ada. Xu Zi Quan came up with an idea to give a false tip-off and it worked. Ada drew back from the Aroma project and Xi Zi Quan intentionally exposed it to her. He did it to settle the old score between them. Later, Jin Hao resigned from the company. But he made Xi Zi Quan realize that he was not considerate enough to his subordinates.
Jiang Cheng's wife was giving birth to a daughter and Xu Zi Quan accompanied the anxious Jiang Cheng during her labour. Later the baby becomes Xu Zi Quan's goddaughter.
After the camping trip, which made him dissatisfied, Xu Zi Quan talked about it to Jiang Cheng. He said that Tang Ying did not appreciate him at all and said that he was clumsy. She chooses to eat other's food rather than to eat his. And when he took her to see the stars, Tang Ying was too busy replying to emails.
Jiang Cheng reminded Xu Zi Quan that Tang Ying's career was on the rise and it was normal if she focused on it. In the end, Jiang Cheng told Xu Zi Quan to understand her wholeheartedly or they should have an honest talk.
Richard was going to resign in a week when Xu Zi Quan and Jiang Cheng went to visit him at their house. During the cooking time, Richard talks a lot about his regrets to Xu Zi Quan. Richard regretted that he could not spare more time for his children. When he wanted to learn how to be a good father, the children were already grown up.
Richard told Xu Zi Quan that his daughter said that children did not care whether they lived in a big house or not. They only wanted to come home every day and see their parents at home. Besides the regrets, Richard also told Xu Zi Quan the root of his enmity with Ada.
It turned out that years ago, they used to be on the same team. When she was on maternity leave, Richard usurped her project and got promoted because of that. Before Xu Zi Quan left, Richard said that he should check on a vineyard project.
Xu Zi Quan followed Richard's clue and went to see Zhao Lin Sen who owned the vineyard. He became interested in the project personally. Especially when he saw the enthusiasm of the farmers. He thought that they inspired him because they did not expect a return but only did the best for what was in front of them. Seeing them made his resentment towards failure dissipate. Now he understands why Richard left the company for his family.
Xu Zi Quan took a big step in their relationship by proposing to Tang Ying. After a prank with the friendship ring, he got down on his knees and asked her to marry him. Xu Zi Quan said that after he met Tang Ying, all he wanted was her. And when Xu Zi Quan asked whether Tang Ying would want to build a world that belonged to them, she answered "I do" and then they kissed like there was no tomorrow.
What Happened to Lin Xin Zi?
Lin Xin Zi learned that her boyfriend Xu Jia Bai was a controlling person. He gets suspicious about Lin Xin Zi having a tryst. So, he put a surveillance camera at the house to see what time Lin Xin Zi returned home and checked on her phone secretly. And it was not the only thing he did.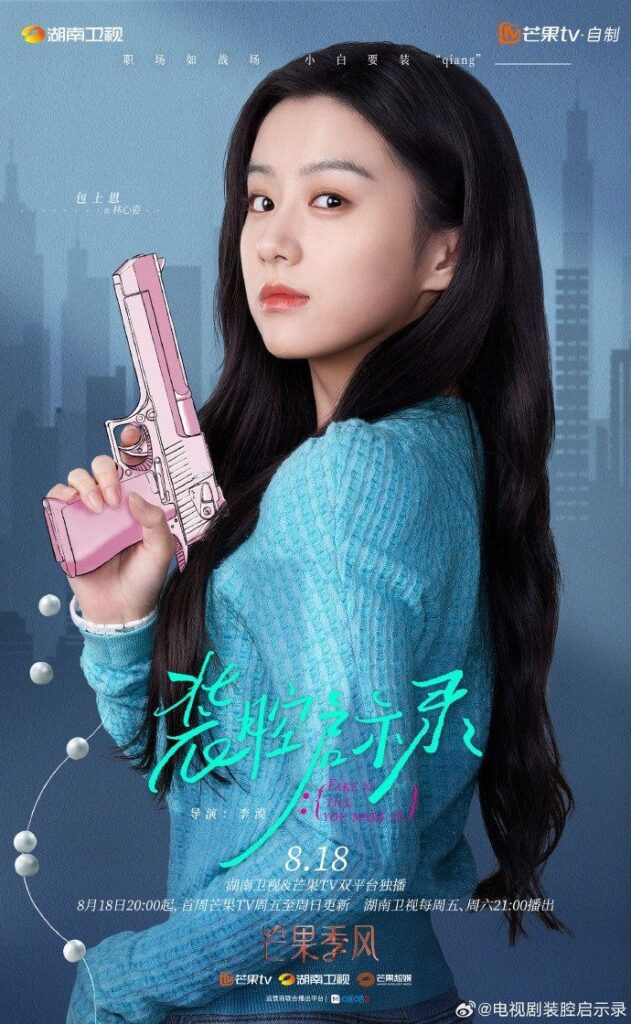 Xu Jia Bai did not like to see her wearing revealing outfits because it would make other men stare at her. Therefore, he hid Lin Xin Zi's shorts, skirts, vests, and bathing suits.
One day, Lin Xin Zi found out that her ID was missing, and it was Xu Jia Bai who took it. Scared out of her withs, Lin Xin Zi asked for help from Tang Ying, and they went to a hotel. Before long, someone knocked on their door and they found a box full of Lin Xin Zi's clothes. The girls got scared because it meant Xu Jia Bai was following them.
However, under Tang Ying's scrutiny, Lin Xin Zi said that she was still reluctant to break up because Xu Jia Bai's kindness to her was genuine. Later Lin Xin Zi moved to her company's apartment but Xu Jia Bai still followed her there. Mr. Hu, her team leader, helped her check the apartment and found another surveillance camera on her front door.
When she was on her way home, Xu Jia Bai suddenly hugged Lin Xin Zi from behind and it scared her. He begged her to come back home with him, but she refused. They went to a public place to talk. Xu Jia Bai apologized to Lin Xin Zi. He said that he always felt inferior to her because she was too good. He admitted that he had a strong desire to control but he was also afraid of losing her.
Lin Xin Zi told Xu Jia Bai that he had a psychological problem and that only he could save himself. Lin Xin Zi asked for her ID back and Xu Jia Bai reluctantly gave it to her. They broke up completely afterward.
Lin Xin Zi moved to a shared house with a handsome young man named Xia Tian. He was younger than her and was very good at singing. He often made singing videos and uploaded them online. Slowly, she got attracted to Xia Tian. Even Lin Xin Zi gets jealous when she sees a girl leave his room. Lin Xin Zi was angry about it but refused to tell Xia Tian the reason.
That night the power was off, and Lin Xin Zi was afraid. Xia Tian was concerned that she would be afraid and accompanied her. Lin Xin Zi asked about the girl, and he said that she was there for an interview. He did not like her because she was not his type.
Lin Xin Zi was relieved and decided to take the initiative to kiss him. They ended up spending the night together. Lin Xin Zi and Xia Tian got together afterward. Lin Xin Zi no longer needs forms and tests because she wants a partner with mutual feelings as hers.
My Musing
I like the way Fake It Till You Make It drama ended only with an engagement. It did not continue with a grand wedding whatsoever. However, because it only ends with Tang Ying and Xu Zi Quan's engagement and nothing else, it makes me wonder about the continuation of their relationship.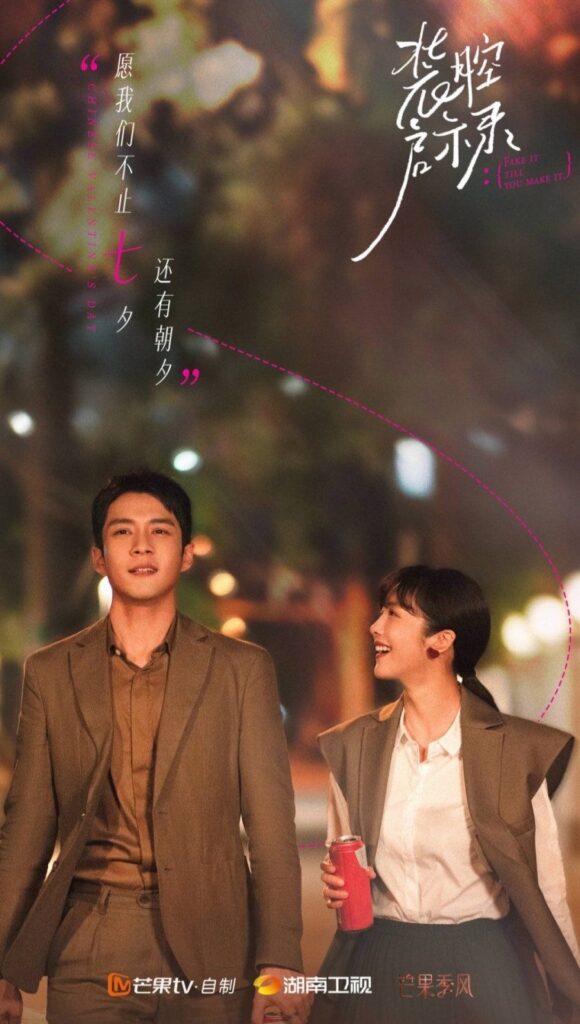 But at the same time, I felt that this ending was already appropriate and satisfying. Because in the real world, there was no Disney's happily ever after. Marriage was only the beginning. What do you think, dear readers? Do you agree with me?
Hope you like this Fake It Till You Make It ending explained. Don't forget to leave your comment in the comment box below. If you need this drama review, you can visit Fake It Till You Make It drama review post. I'll see you in another post of Ending Explained. Ciao!