Hello, we meet again in another ending explained post. This time I wrote about Shining For One Thing ending explained. I have to say, although it's hard, that Shining For One Thing had a sad ending. At least for me. I will explain it to you, dear readers, the detail about the the ending.
Before we begin, just a quick recap, I also wrote Shining For One Thing drama review post. You can look into it, I will much appreciate it. Without further ado, let's go!
Shining For One Thing Ending Explained
It was hard for me to write the ending of Shining For One Thing. It was complicated and sad. The polar opposite of the first 16 episodes, where everything was merry. You could watch them with full optimism that both Lin Beixing and Zhang Wansen would have a good life and a perfect ending. I even looked forward to their wedding scene.
But alas! There was no wedding scene because Lin Beixing and Zhang Wansen's love was an ill-fated love story. They shouldn't be together in the first place.
How The Ending Started?
It begins with Lin Dahai, Lin Beixing's brother, who was obsessed with having a cosmetic store. But he was not a good businessman because he lacked instincts and knowledge. That lead him to his doomed. Lin Dahai borrowed some money from a loan shark, Mr. Lei. He was Maizi's boss.
Lin Dahai couldn't afford to pay back the debt and the interest. So Mr. Lei tried to find a way to extort money from him. Mr. Lei assigned Maizi to kidnap Dahai's sister as a hostage. The girl was Lin Beixing.
Zhang Wansen tried his best to protect Lin Beixing. He even uses his own money to pay back the debt. But Mr. Lei didn't want to release Dahai from his clutches. He took Zhang Wansen's money but still chased after her.
Zhang Wansen always pays attention to Mr. Lei's movement. He makes sure the thugs won't find Lin Beixing too. Until one day at the lighthouse. Zhang Wansen and Lin Beixing were cornered at the top of the lighthouse. Zhang Wansen hid her, but Lin Beixing was still able to see the outside from the door crack. She saw the thugs beat Zhang Wansen up.
Shaken up by the violent fight, Lin Beixing trembling hand tried to reach her phone. But before the call to the police was made, she heard Zhang Wansen shout to her "Lin Beixing, I like you" before he fall from the lighthouse. Stunned, Lin Beixing eyes stared in horror to see Zhang Wansen fall to his death. But the next second, she returned to the present.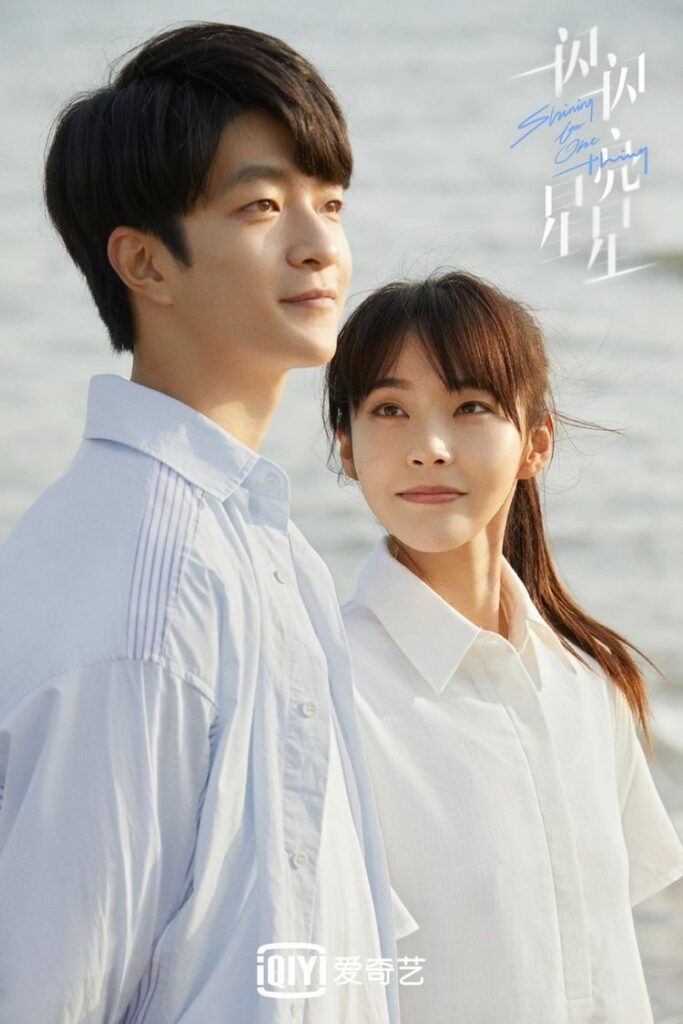 Shocked by the revelation, Lin Beixing started to find a way to return to the past. She needs to confess her feeling for him. Every time they said " I like you", Lin Beixing was thrown to the present.
How Lin Beixing Stopped Her Time Travel?
Lin Beixing accidentally met Maizi who gave her Zhan Wansen's diary. When she read that, she finds out a shocking fact. It was not Zhang Wansen's death that stopped her from time travel. But it was their confession. Whenever they confess, whether say it directly or indirectly through short messages, she would travel back to the present. Her time in the past was stopped and her present life was not changed.
Therefore, when Lin Beixing had the last chance to fix her life and saved Zhang Wansen. She made sure that Zhang Wansen would hate her, with a series of heartbreaking moments when she pretend to annoyed by him. But Zhang Wansen was stubborn and he understood the situation after he read her diary.
While Lin Dahai still needs Lin Beixing's help to deal with Mr. Lei. But unbeknownst to them, the one who helped them in the end, was Zhang Wansen. He spies on Mr. Lei to get evidences of his illegal business. His strategy works. Mr Lei's subordinate was furious when he saw the video of his boss planning to make him a scapegoat. They fought and resulting in Mr. Lei's death in a fire.
What Happened to Lin Beixing and Zhang Wansen at the End?
It's so sad that the only way to fix their life was to avoid each other. Lin Beixing stayed at Nanchuang and continued to work at the zoo. But right now, she's having a good life and a good career. While Zhang Wansen flies abroad to chase his childhood dream. A veterinarian without borders.
The last scene was when the first snowfall in Nanchuan. Lin Beixing was crossing the street when suddenly an umbrella shielded her from the snow. Lin Beixing was stunned before she smile widely. And the person who hold the umbrella was never revealed, even though most people, and me, were sure that he was Zhang Wansen. The end.
So, how was it? Do you like this Shining for One Thing ending explained? Hope this post help you, dear readers, to understand about this drama ending. Please write a comment below if you have something in mind, maybe we can discuss more about it. Thank you!