Title: The Blood of Youth
Also Known As: 少年歌行, Shàonián gē xíng, Song of Adolescence
Director: Yin Tao, Zhu Hai Jun
Casts: Li Hong Yi, Liu Xue Yi, Ao Rui Peng, Lin Bo Yang, Flora Dai, Li Xin Ze
Screenwriter: Mu Jing Wen, Sophia Ma
Genres: Wuxia, Youth, Fantasy
Country: China
Episodes: 40
Year: 2022
Original Network: Youku
Where to Watch: Youku, Viki
Rating: 9.2/10
I am more than excited to share the review of The Blood of Youth drama, because it has truly exceeded my expectation. First of all, it's a wuxia drama, a genre which hardly tickle my interest. Second, it's 40 episodes long. It is considered quite lengthy for Chinese dramas. But by the end of the series of The Blood Of Youth, I find myself craving for more.
I have also shared a separate post on the ending for this here if you are interested, The Blood Of Youth ending explained. Now let's get to the review, but first here is the synopsis.
The Blood of Youth Synopsis
On a snowy mountain by a scenic river, a dilapidated inn named Villa of the Fallen Snow, was barely standing. The inn proprietor, Xiao Se, was struggling to keep it open. One day, a hero wannabe, Lei Wu Jie, visited the inn and accidentally damaged it when he was fighting off a group of thugs who were trying to rob the place.
Although his heroic act was carried out in the name of justice and with good intentions, it was a fact that Lei Wu Jie has wrecked the place more than Xiao Se could afford. Hence, Xiao Se demanded compensations from the aspiring young hero.
Lei Wu Jie was the disciple of Lei Hong, one of the four respected heroes of the Lei Clan. Nevertheless, he was a young newbie who just entered the martial arts world. He promised Xiao Se the money to compensate for the damage of his inn after he has reunited with the Lei Clan at Xue Yue City. Ensuring Lei Wu Jie to really come through with his promise, Xiao Se decided to follow him to Xue Yue City.
Their journey brought them to meet new friends along the way, including Wu Xin, Tang Lian, Ye Ruo Yi and Sikong Qianluo. Their strong bond helped them brave adventures and challenges greater than they could ever imagined. However, when one of them was entangled with the battle for the throne, will their brotherhood withstand the fierce battles ahead?
The Blood of Youth Review
It has been a long while since I have come across an exceptionally entertaining, well made Wuxia drama. Word on the street is, their budget was modest at best but it seems that it was well put in all the right places. I have nothing but praises for this drama.
There were many memorable scenes that I replay over and over. I especially love the heroic ones, when everyone came together to save the life of their friends, one after another, against all odds. Their friendship was fierce and their bond was unbreakable, truly admirable to the point it gave me goosebumps. There is no better word to describe, other than: cool (ᗒ ᗨᗕ)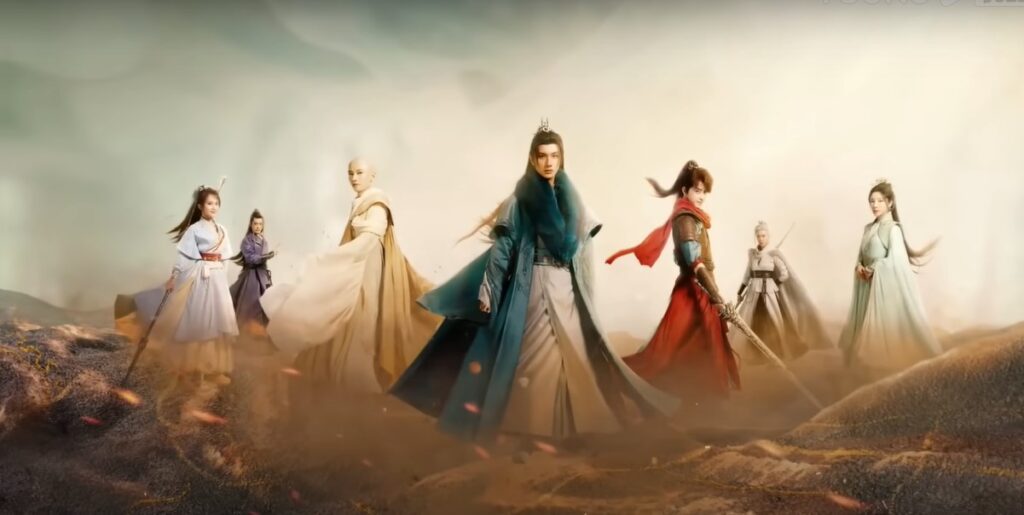 Nevertheless, I have to remind viewers who have not yet seen this drama that this is not a romance drama. So for those of you wanting to be swoon by Li Hong Yi or Liu Xue Yi or Ao Rui Peng, you will be very disappointed as the romance in this drama was close to zero.
Having said that, I must say this drama was pleasant to the eyes to say the least. All the actors and actresses were handsome and beautiful. To be honest, the real reason why I wanted to give this drama a try was the handsome Liu Xueyi. But Li Hong Yi was beautiful on screen as well, and then there's Ao Rui Peng's adorable face….aah, I could go on and on.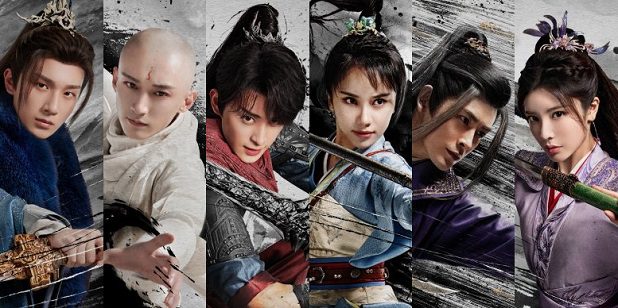 The storyline was fantastic, it never ceased to give me exciting surprises. I laughed when it was funny, cried when it was heartbreakingly sad and pumped when it was epic. Some parts made me so pumped I want to do zoomba for 2 hours (ᗒ ᗨᗕ). I mean, you can just imagine…
The Cinematography
The world created in the Blood of Youth was on point with the story it was trying to portray. I especially love the snowy mountain where Villa of the Fallen Snow was located. It was both serene and melancholy, and by the end of the drama, it became an iconic and special place where true friendship bloomed.
Another highlight of this drama was the fighting scenes and how well they have incorporated CGI into them. It helped made the story and characters believable as the heroes and grand masters they were supposed to be.
One memorable scenes after another, such as when Wu Xin first appeared, when Lei Wu Jie faced the fighting challenges in the tower at Xue Yue City, when Xiao Se was seeking the most powerful Tianzhan sword or during the epic battle with Luo Qingyang. I would have given this drama a solid 9.5 if it was not for the blunder they made in the romance department. I will talk about this in a while later.
In short, this drama truly delivers as a Wuxia drama. And they have paired it with a valiant, blood boiling theme song as well. Here it is for you to enjoy.
The Cast and Characters
Li Hong Yi as Xiao Se
With his gorgeous face yet cold and distant demeanor that he played off so well, Li Hong Yi portrayed the always grumpy, sarcasm filled Xiao Se brilliantly. His surliness did not come without reason. Years before he met Lei Wu Jie, his uncle who was dearest to him was executed due to baseless accusations made by those who envied him in politics.
After that, a failed assassination attempt left Xiao Se heavily injured and his martial arts destroyed. Once a bright and shining prodigy, now left with nothing to prove his glory.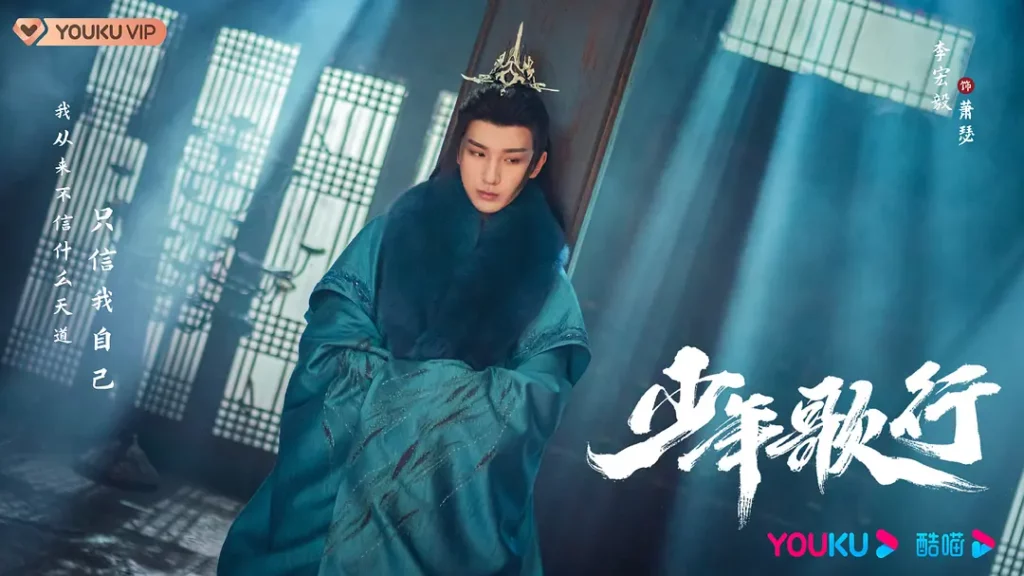 At this time, came the naïve and bumbling Lei Wu Jie. Thus began their journey of unforgettable adventures which further cemented their friendship and towards clues to what truly happened all those years ago.
So far, this is the 3rd drama of Li Hong Yi's I have ever watched. I have seen him as the amorous Shangguan Qiu Yue in Love Better Than Immortality and the ambitious yet playful Duan Chong in The Coolest World.
Even though in 3 performances he was equally handsome, but I appreciate how he was able to make us feel we were looking at 3 different characters. This is a sign of a talented actor, and I stand talented actors especially one so handsome.
Even during scenes where he was weakest, his aura was such that he still seemed dependable among the rest in the group. I am glad to see him landing one main role after another. Looking forward to see how he will grow in future performances.
Ao Rui Peng as Lei Wu jie
The sweet looking Ao Rui Peng played the adorable, idealistic and simple minded Lei Wu Jie (✿>ꇴ<). Although Lei Wu Jie was strong, but he seemed harmless, with true hero qualities. He may looked naïve and innocent, but in the end he was the one who came up with an unlikely plan to shake Luo Qingyang during critical times.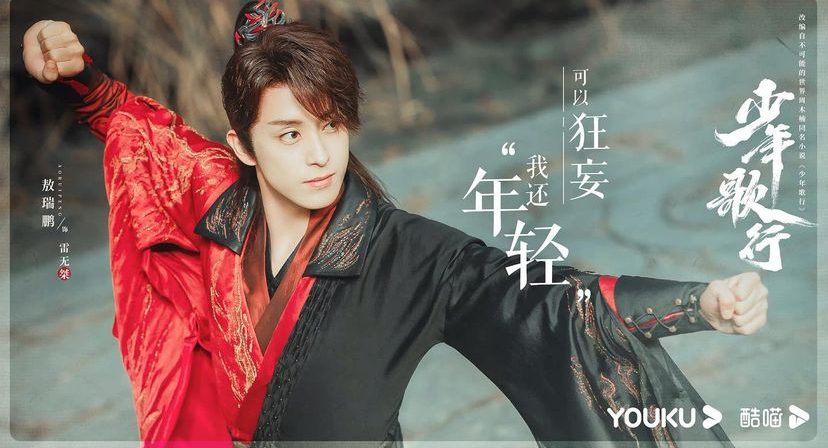 Lei Wu Jie lost his parents when he was just a little boy. They died as heroes, protecting what they believed was right. Since then, he has been training under a great master of the Lei clan, Lei Hong. Being so young and ambitious, he could not wait to prove how strong he was when he entered the martial arts world.
Little did he know that his meeting with Xiao Se was the turning point for him to become the true hero he was trained to be and towards his destiny to become one of the guardians of Tian Qi City. I have goosebumps all over again while writing this. This drama was truly…..cool.
This is my first time seeing Ao Rui Peng's performance. Lei Wu Jie's gullible side was a bit difficult to pull off without him loosing respect as one of the heroes, but he did it very well.
Liu Xue Yi as Wu Xin
I have to say, no matter how fond I am of Li Hong Yi's performance, in this drama, Wu Xin was the one that caught my attention the most. I have never been so obsessed with a monk character before but Wu Xin was truly a gem of a character. His every line and movement were highly entertaining to watch. Needless to say Liu Xue Yi was brilliant in it.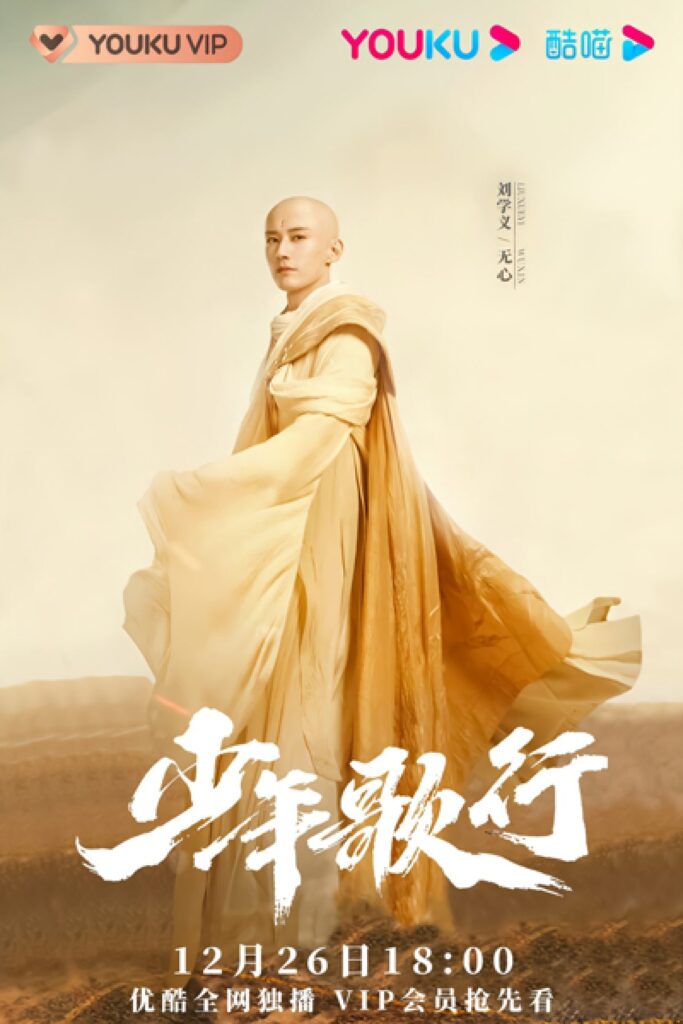 Liu Xue Yi has such a handsome face that I also cheered him on in Love and Redemption even though he played the antagonist. However, he was the most handsome I have ever seen as the monk Wu Xin. How this come to be is also a mystery to me. But I would love them to make a sequel to Blood of Youth just to see Wu Xin having more screen time.
Wu Xin was the heir of an 'evil' sect Tian Wai Tian who lost his father when he was only a harmless toddler. Many tried to kill him to rid the world of the seed of 'evil'. However, he was protected by the head of the Han Shui Temple, Abbot Wang You who put him under his wing and taught him martial arts.
When the old abbot finally died, many tried to assassinate Wu Xin, thus he had to run for his life. This was when Xiao Se and Lei Wu Jie came and saved his life, and ultimately formed a deep friendship with him.
Although there are other memorable characters in this drama, but this trio is what make the theme of friendship and brotherhood stand out to me. Seeing them interact with one another were the highlights of the drama.
Each of them has different traits and personalities, one more different than the other. So I kid you not, seeing the chaos between them was so precious. This poster is probably one that most accurately depict their bond.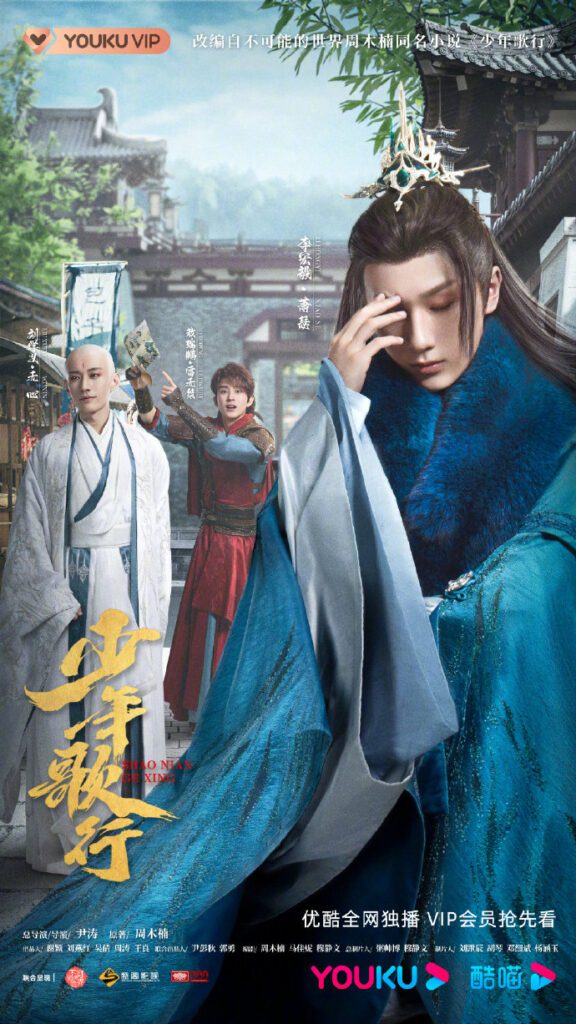 The Story (beware of spoilers)
10 years ago, due to evil political intrigues, Xiao Se's uncle was wrongfully executed. To make sure the martial arts genius Xiao Se was unable to retaliate to the enemies, he became a target of an assassination attempt and lost all of his martial arts. Since then, he has been stewing in anger and planning on how to take revenge on those who have done him and his uncle wrong.
When he set off for Xue Yue City with Lei Wu Jie, he set the wheels in motion for his revenge and on how he could claim back his identity. Along the way, they met and befriended Wu Xin. Their meeting was the first juncture to unraveling what happened 10 years ago.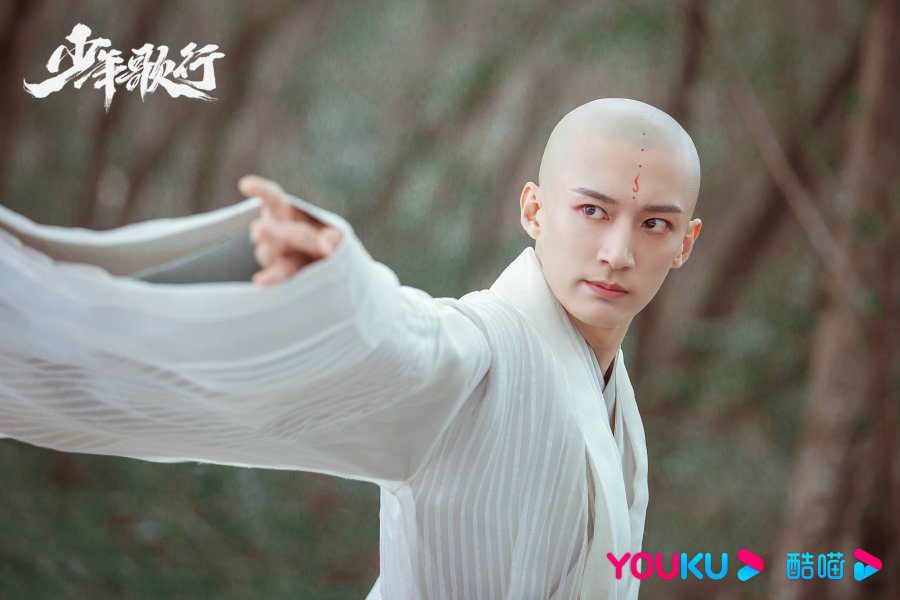 Different from everyone's expectation, Wu Xin had no intention to rebuild the 'evil' sect Tian Wai Tian. His heart was set to becoming a monk and staying at Han Shui Temple for the rest of his life. But destiny seemed to push him in a different direction. The only worldly thing he was obsessed with was his mother, who was actually Consort Yuan. He always wondered what she had said to his father that made him kill himself.
In Xue Yue City, Xiao Se's special identity was known to crucial characters. Unbeknownst to Xiao Se, his uncle had set up protection for him. He had long known that with Xiao Se's character, he would seek for revenge and justice over his death. Hence, he had formed special forces around Xiao Se called the Four Guardians of Tian Qi City.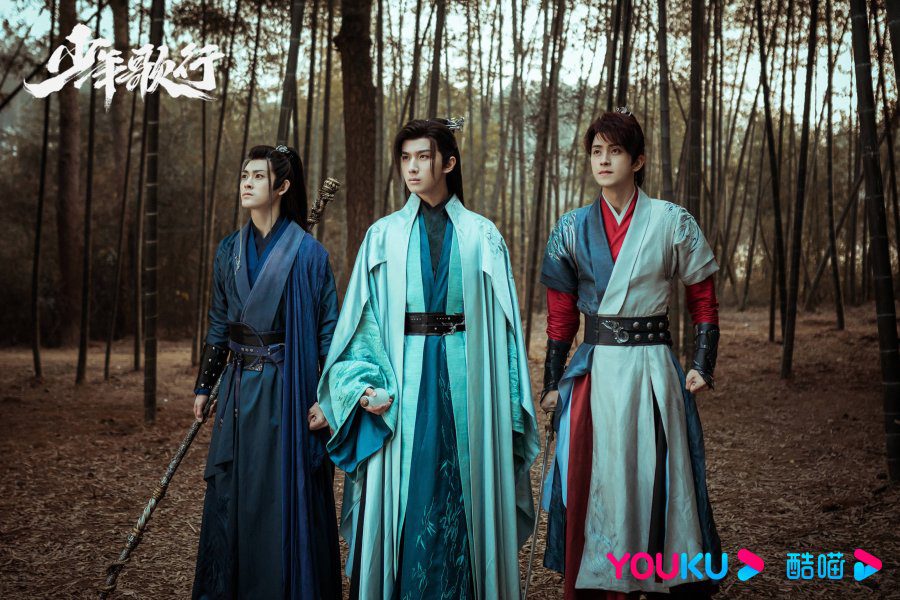 By putting their lives on the line, they accompanied Xiao Se's dangerous quest to search for the truth and to exact revenge for those guilty of what happened those many years ago.
Romance……or Lack There Of
If there was anything bad to be said about this drama, it was probably the disappointing pairing they tried to push to the viewers between Xiao Se and Sikong Qianluo. Unfortunately, Sikong Qianluo was the one character that was so out of place and not up to par with everyone else.
The interpretation of this character was underwhelming to say the least. When all the others showed their heroic and magnanimous side, Qianluo came off as someone who was an immature, blustering little girl who threw childlike tantrum every so often. And her unflattering costume and prop also did not help her case, making her look more like a child -_-.
As much as I would like them to make Blood of Youth 2, I really do not want to see this version of Sikong Qianluo being paired together with Xiao Se.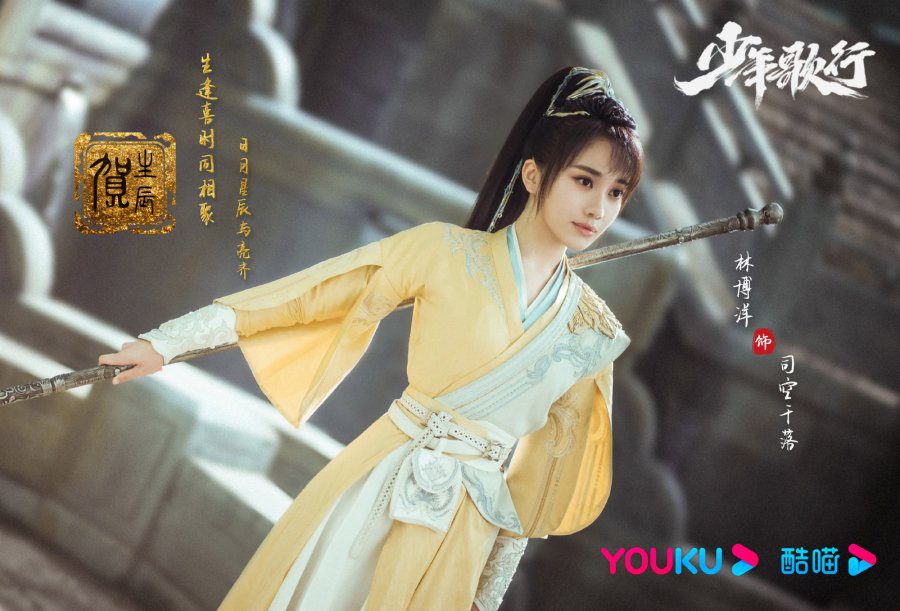 But fortunately, her fighting scenes were brilliant and her acting as one of the guardians were epic that I would cheer her on in all the fighting scenes.
Other than that, other couple pairings were sweet and something to look forward to. One that stayed with me the most was the one between Tang Lian and Fairy Lady Rui.
Final Comments
To be honest, even though 40 episodes seems like a lot, and it truly does sometimes, but for the Blood of Youth I wish they were longer. There were many too beautiful and exciting stories that needed to be explored and they deserved more screen time.
For instance the story of Mu Chun Feng's discipleship under Hua Jin, on how Yin Luoxia pursued Song Yan Hui, how love bloomed between Li Han Yi and Zhao Yu Zhen, how Luo Qing Yang was able to attain the undefeatable level, and many other exciting stories.
I have also come across many who commented that the manhua version was much much better, but I have not seen the manhua. But based on just objective point of view for someone who see this drama as a stand alone, it was a superb drama, one of the best I have ever seen.