Here we are in the month of April in 2023. We hope this month will bring kindness to you, happiness and joy. Below is the list of Chinese dramas released in April 2023, which hopefully can bring you a different kind of joy and excitement.
Top New Chinese Dramas Released in April 2023
Here are the list:
1. Ode to Joy 4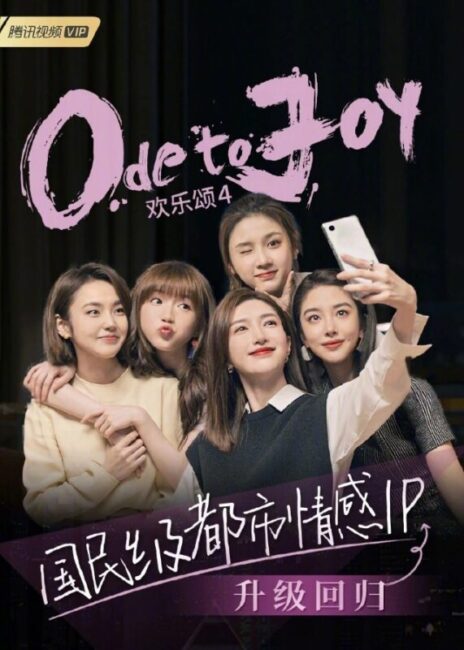 Title: Ode to Joy 4
Also Known As: 欢乐颂 4 / Huan Le Song 4
Casts: Jiang Shu Ying, Yang Cai Yu, Zhang Jia Ning, Zhang Hui Wen
Genre: Metropolitan, Romance
Date of Release: 7 April 2023
Where to Watch: CCTV-8 or Tencent or WeTV
Season 4 of Ode to Joy features different casts than season 1 and 2. The drama tells the story of 5 independent young women who live in the same apartment Ode to Joy. Living in the big city, each woman has her own experiences in navigating through challenges in their professional career and also love life.
2. Thin Ice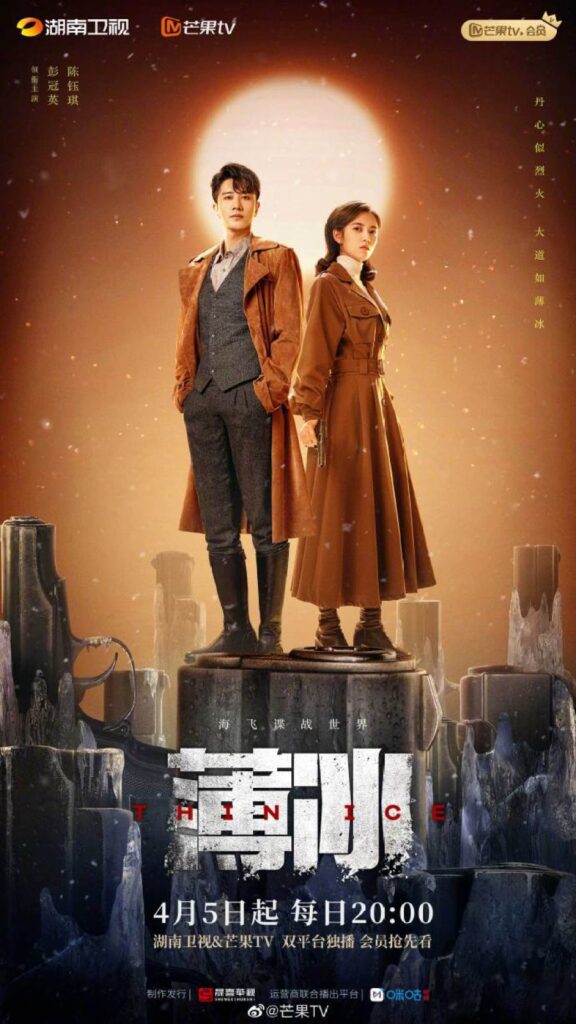 Title: Thin Ice
Also Known As: 薄冰 / Bo Bing
Casts: Peng Guan Ying, Chen Yu Qi
Genre: Republican, Spy, Suspense
Date of Release: 5 April 2023
Where to Watch: Hunan TV or Mango TV
In this drama, Peng Guan Ying plays Chen Qian, a military agent in 1943 Shanghai. During one of his missions, he falls into a trap and accidentally learns of the Japanese's sinister plan for invasion. He then undergoes special training and goes to infiltrate a Japanese agency, disguised as one of their envoys.
Chen Yu Qi who plays Chun Yang, is a Communist Party Member. She helps Chen Qian avoid danger as he goes deep into the enemy's camp. With the help of the underground Communist organization, Chen Qian is able to complete his mission and help the country to defeat the Japanese army and their plan for conspiracy.
3. The Magical Women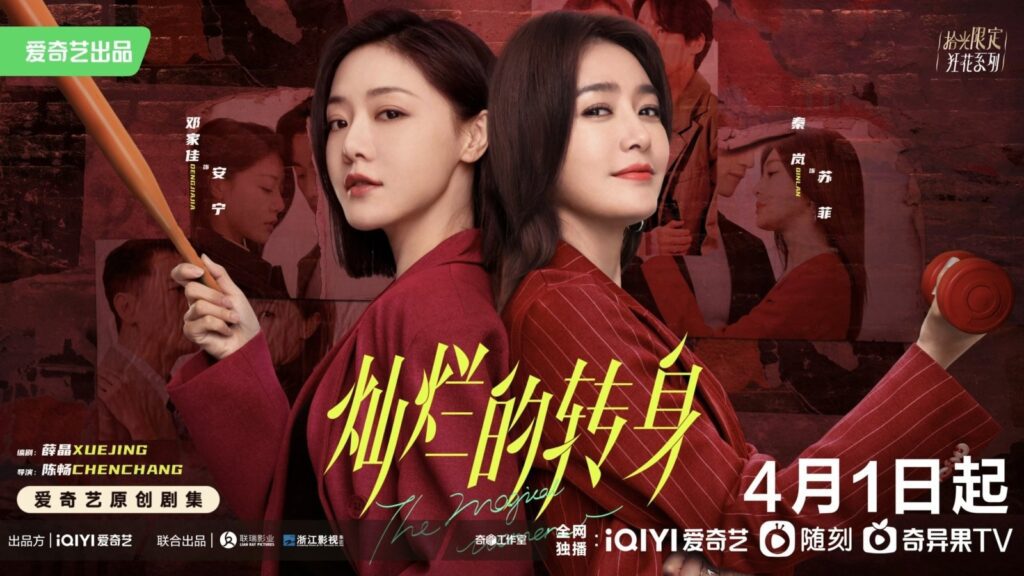 Title: The Magical Women
Also Known As: 灿烂的转身 / Can Lan De Zhuan Shen
Casts: Qin Lan, Deng Jia Jia
Genre: Metropolitan, Drama
Date of Release: 1 April 2023
Where to Watch: iQiyi
Su Fei (played by Qin Lan) and An Ning (played by Deng Jia Jia) are two single mothers who are very different from each other in terms of personalities. However, they have one thing in common which is the dysfunctional families around them.
To deal with their situation, they decide to band together and be each other's strength. Will they be able to mend their hearts and lead better lives?
4. Till The End of The Moon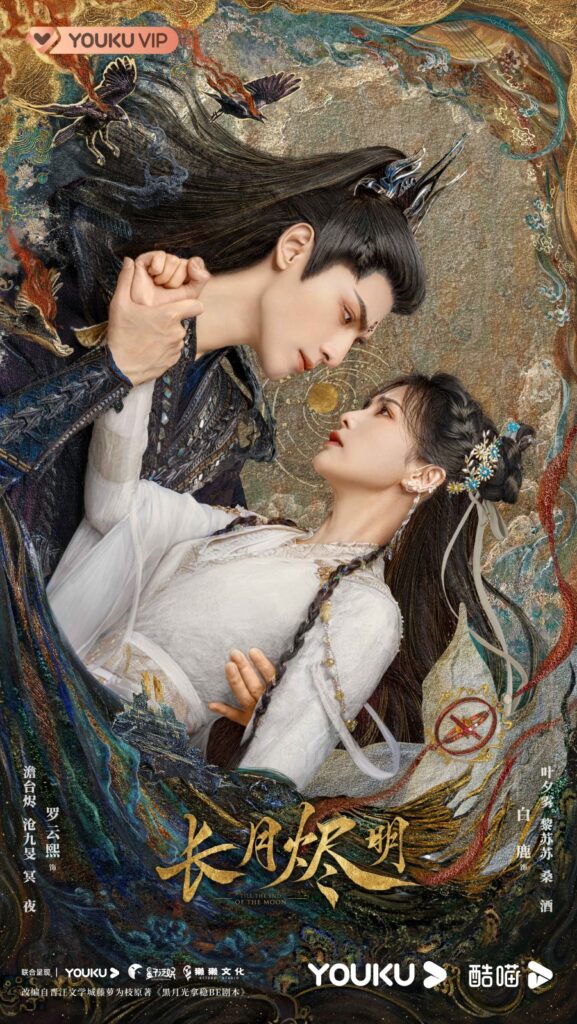 Title: Till The End of The Moon
Also Known As: 长月烬明 / Chang Yue Jin Ming
Casts: Luo Yun Xi, Bai Lu
Genre: Romance, Xianxia
Date of Release: 6 April 2023
Where to Watch: Youku
This drama is adapted from the web novel 黑月光拿稳BE剧本 Hei Yue Guang Na Wen BE Ju Ben by 藤萝为枝 Teng Luo Wei Zhi.
Bai Lu plays Li Su Su, an immortal who is sent back in time a hostage prince, Tantai Jin, played by Luo Yun Xi. In the future where Li Su Su is from, Tantai Jin is the demon world who causes the world to turn into chaos and many lives to be lost.
To complete her mission, Li Su Su becomes the mortal Ye Xi Wu, the third daughter of General Ye. She is married to Tantai Jin and is now determined to eliminate him to avoid the world from future ruin.
However, as she observes Tantai Jin and witness his life and struggles, including how he slowly comes into power, complications emerge. Will Li Su Su be able to completer her mission and save the world?
5. Start Here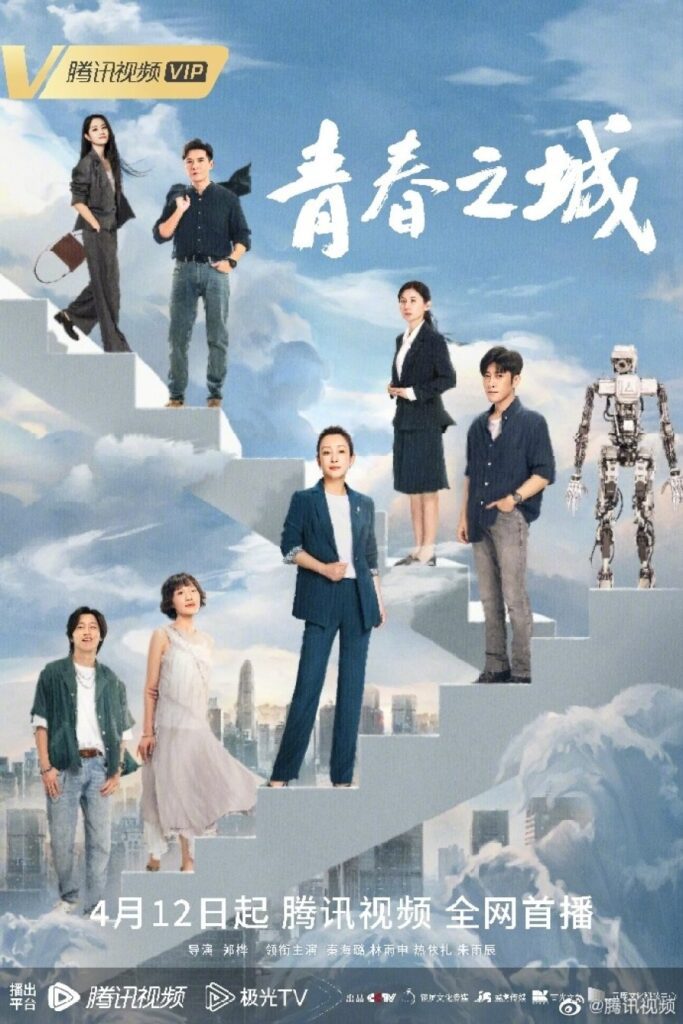 Title: Start Here
Also Known As: 从这里开始 / Cong Zhe Li Kai Shi
Casts: Qin Hai Lu, Lin Yu Shen, Re Yi Zha, Zhu Yu Chen
Genre: Metropolitan, Business
Date of Release: 12 April 2023
Where to Watch: CCTV 1 or Tencent or WeTV
In this drama, Qin Hai Lu plays Xia Mo, a genius inventor who aims to be the first in China to manufacture humanoid robots. Meanwhile, Lin Yu Shen, Re Yi Zha and Zhu Yu Chen play as Fang Yuan Jian, Jiang Nan Nan and Cui Jiang Bei. Together, they make the awe inspiring group whose goal is to bring China's scientific and technological development to new heights.
Challenges and obstacles along the way impede their ultimate goal, but will they continue their journey or will they quit midway?
6. Take Us Home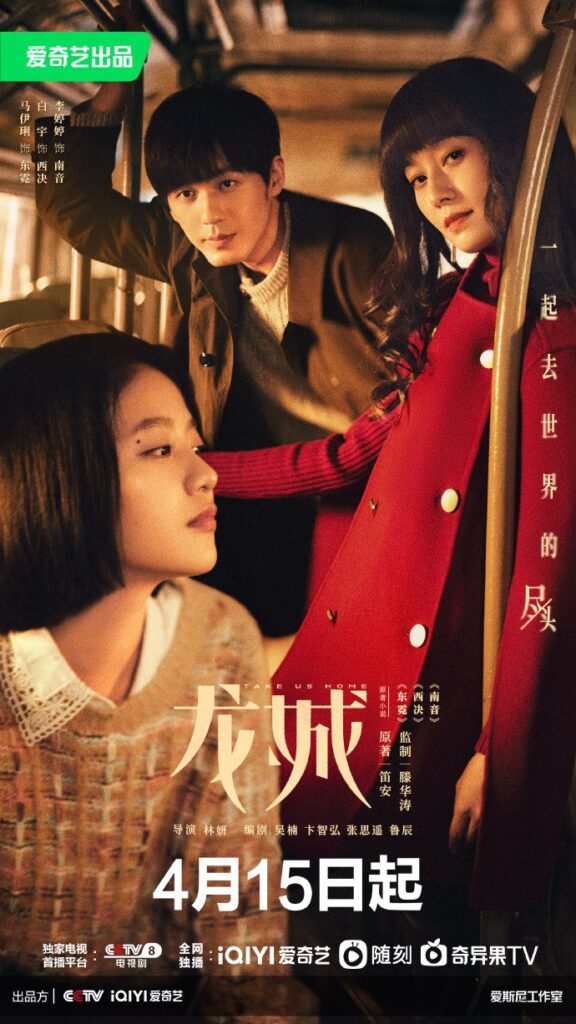 Title: Take Us Home
Also Known As: 龙城 / Long Cheng
Casts: Ma Yi Li, Bai Yu, Li Ting Ting
Genre: Life, Romance, Family
Date of Release: 15 April 2023
Where to Watch: CCTV 8, Dragon TV, iQiyi
Ma Yi Li plays as Zheng Dong Ni who has a rebellious personality since young. To avoid her turbulent family, she decided to leave and get married in Germany. Bai Yu plays Zheng Xi Jue, a cousin of Zheng Dong Ni. He lost his parents when he was young and hence was raised by distant relatives. As he grows up, he works hard to repay the kindness of his foster family.
However, Zheng Dong Ni wants Zheng Xi Jue to come with her to Germany. She even tries to break his relationship with his girlfriend to force him to come.
Another cousin of the Zheng family is Zheng Nan Yin, played by Li Ting Ting. Compared to the two cousins, Zhang Nan Yin grows up in a harmonious family. But her life is controlled by her mother. To resist her, Zheng Nan Yin registers her marriage without her parent's permission.
This story is about complicated family ties and dynamics. Each with their own hardship and imperfection. Will they be able to find their way back and obtain the support of the family after so many years?
7. Madame Xian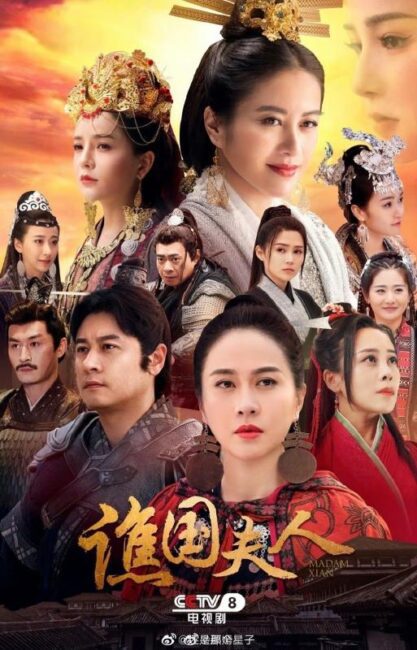 Title: Madame Xian
Also Known As: 冼夫人传奇 / Xian Fu Ren Chuan Qi
Casts: Ye Xuan, Ren Zhong
Genre: Historical
Date of Release: 27 April 2023
Where to Watch: CCTV 8
Ye Xuan plays Madame Xian in this historical drama. The story depicts her lifelong resolve and struggles in maintaining national unity.
8. Youth in The Flames of War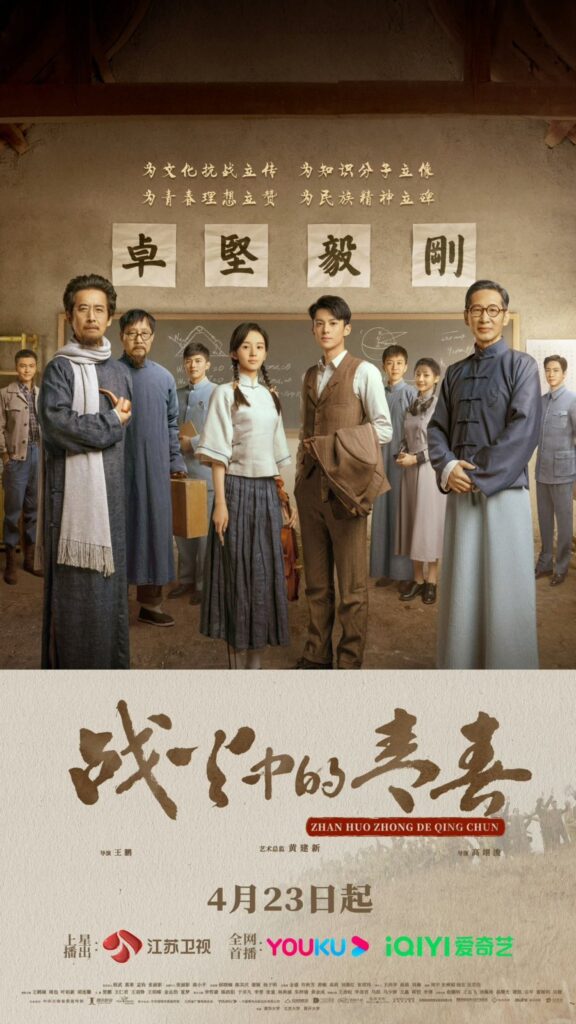 Title: Youth in The Flames of War
Also Known As: 战火中的青春 / Zhan Huo Zhong De Qing Chun
Casts: Dylan Wang He Di, Zhou Ye, Ye Zu Xin, Hu Lian Xin
Genre: Period, Youth, Revolutionary
Date of Release: 23 April 2023
Where to Watch: Jiangsu TV, iQiyi, Youku
This drama is set during the Second Sino-Japanese War in 1937. Elite students who are not afraid of hardships rose up to defend the country through battle of literacy.
9. The Trust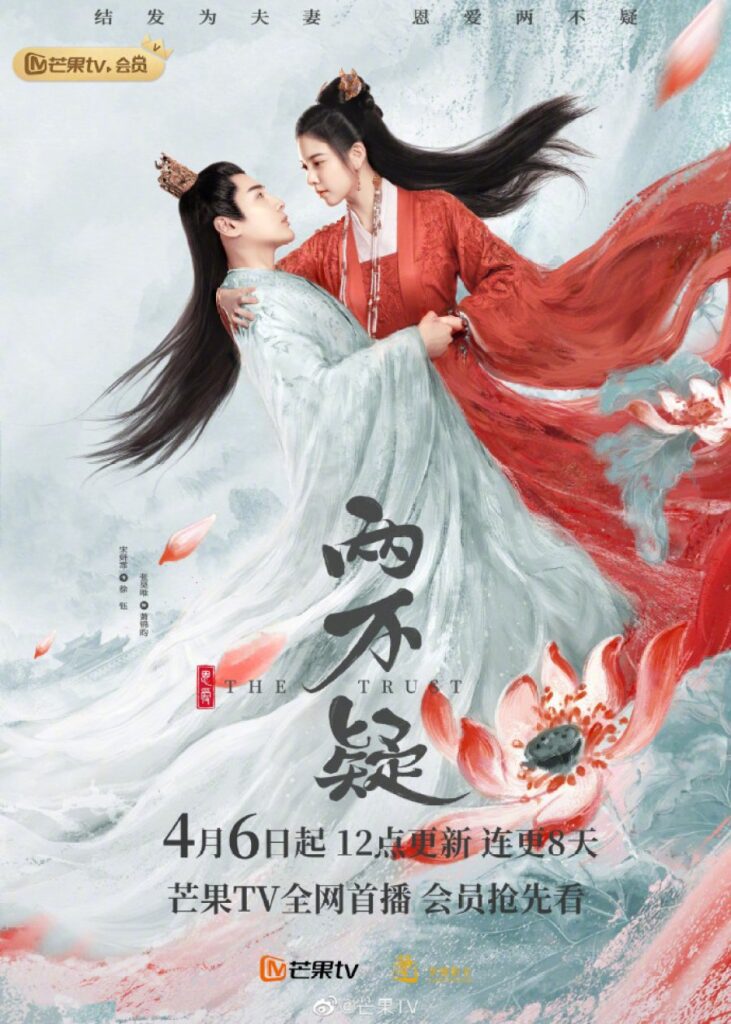 Title: The Trust
Also Known As: 恩爱两不疑 / En Ai Liang Bu Yi
Casts: Song Yan Fei, Zhang Hao Wei
Genre: Historical, Fantasy, Romance
Date of Release: 6 April 2023
Where to Watch: MangoTV, iQiyi
In this drama, Song Yan Fei plays Xu Yu, daughter of a great general. Raised in a military household, Xu Yu has outstanding martial arts and first class horse riding skills.
As fate would have it, Xu Yu agrees to marry Emperor Xiao Jin Yun. Bookworm Xiao Jin Yun has different preferences to Xu Yu like night and day. The imperial couple then find that it is difficult for them to get along, hence they avoid each other as much as possible.
Until one day they both fell into a pool and have their souls swap bodies. Now each has to live in each other shoes in the literal sense and this causes them to come to a new understanding of each other.
So that was the new Chinese dramas released in April 2023. We hope you found one or two that you like and completely obsessed with 😊. We will keep updating this list until the last week of April, so you will get the most up to date list. Hope you like our Chinese drama list article. Thank you!