Dear readers, this is the Ending Explained for The Magical Women drama. For those who were curious about the ending, do not worry, The Magical Women had a happy ending. Su Fei and An Ning would lead a happy life, but the road to the end was not a smooth one. They have to face the cruel Pang Xin and Yan Wei Lun first.
I also wrote The Magical Women drama review on the previous post, just visit it if you want to know how my opinion on this drama.
So what about Su Fei and An Ning's love life? Would An Ning be together with Su Luo? And how about Yang Kai's feelings for Su Fei, would Su Fei agree to take him as her life partner? Well… let's find out!
The Magical Women Ending Explained
What Happened to Su Fei in The End?
Su Fei was having a hard time when Yan Wei Lun took over Feishang's project in Xinyuan. He started to make things hard for her. Yan Wei Lun cut off her source of money and put many restrictions on them. His intention was clear, Yan Wei Lun wanted to sabotage her work as an act of revenge. When An Ning's case became public, Yan Wei Lun used the opportunity to put more pressure on Su Fei and Feishang.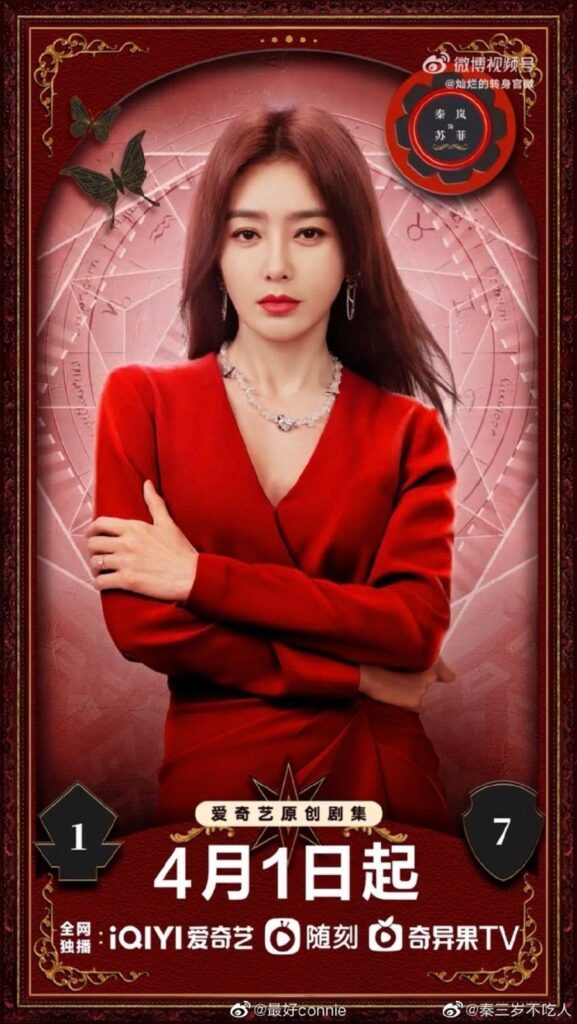 When things got ugly with Si Mao's presence, Su Fei, Yang Kai, and Shi Shang Fei lured Yan Wei Lun into a trap. Su Fei pretended to give up and resigned from Feishang. Yan Wei Lun was elated because he thought that he finally was able to drag her into desperation just like what she did to him.
Yan Wei Lun did not know that Su Fei did it on purpose so she could record his voice. She used the recording to make Si Mao confess Pang Xin and Yan Wei Lun's involvement in An Xing's case. She presented the recording at the Xinyuan board meeting.
However, that was not the only thing Su Fei did to save Feishang and An Kang. She came to Wang Yuan because she knew that Wang Yuan also owned Xinyuan. Su Fei gave her a report on how bad Feishang was since she and Shi Shang Fei were forced to leave the company. Wang Yuan could read her intention that she wanted to return to Feishang.
Wang Yuan agreed to help her after Su Fei persuaded her to take over Xinyuan from Pang Xin's hand. Su Fei promised that she would turn Xinyuan's loss into profit after she and Shi Shang Fei returned to Feishang. Both women striked a deal and it became a new start for their cooperation.
Su Fei's relationship with her daughter improved after Yan You Ran witnessed the fight between her father and Ding Man Man. They went together to buy matching mother-and-daughter outfits and spend a good time together. Although now Yan You Ran knew her father's true color, Su Fei still reminded Yan You Ran that his love for her was real and he will always love her.
Beside her daughter, Su Fei also formed a good relationship with Ding Man Man after Su Fei helped her on the night when Yan Wei Lun hit her. After their meeting at a cafe, Ding Man Man was determined to report Yan Wei Lun to the police.
Su Fei's relationship with Yang Kai also improved. Slowly but surely, the man occupied her heart. Although Su Fei nagged a lot (since Yang Kai was soooooooo weird…🤣), she became livelier and happier. Su Fei realized that Yang Kai had some feelings for her. But she was still stunned when he asked her to get a marriage certificate (after he insisted to buy a cemetery for both of them…😅).
In the end, it was Yan You Ran who made Su Fei agreed to be together with Yang Kai. She made Yang Kai promise to treat her mother well for the rest of their life and also persuaded her mother to accept him.
What Happened to An Ning in The End?
When An Ning finally decided to reveal her face as the Haidong Goddess, suddenly a man named Si Mao turned up and destroyed the live show. The internet exploded with the news of Haidong Goddess was involved in domestic violence and destroyed someone else's marriage. An Ning had to hide and this time, Su Luo was the one who helped her and An Kang greatly by accommodating them in his apartment.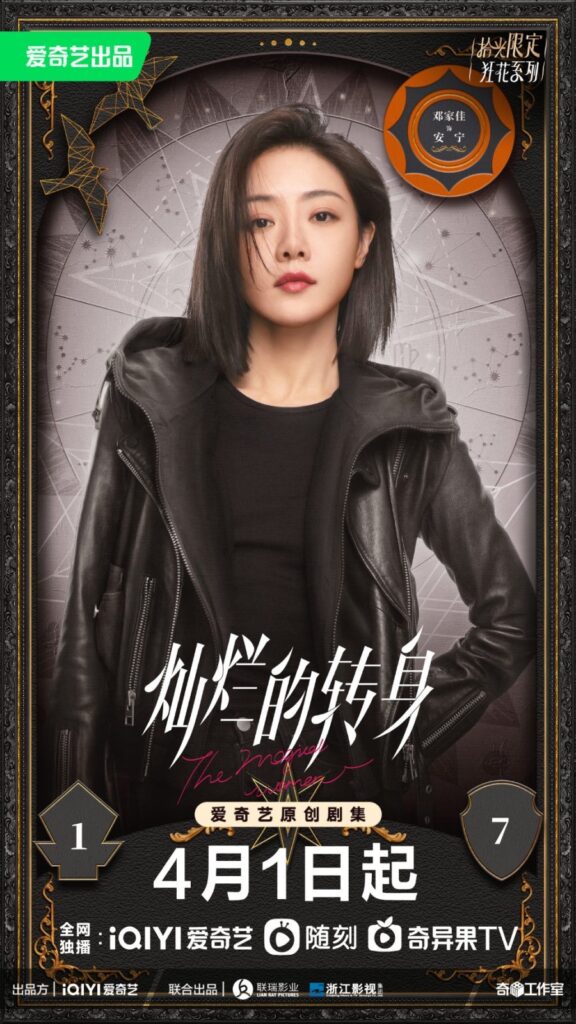 However, An Ning still closed her heart to Su Luo. Until one day she thought that Su Luo was involved in an accident. An Ning was talking to Su Luo on the phone when she heard a loud bang and the call was disconnected. She ran out of the apartment and saw Su Luo's motorcycle was broken and there was a pool of blood underneath.
Her heart lurched and she went to the hospital only to see the doctor covering a dead patient. An Ning trembled at the thought of Su Luo dying. So when she saw him alive and well, she could not stop herself from hugging him. And that was the moment An Ning realized that she could not live without him. They were inseparable ever since.
An Ning's past was unraveled. Si Mao was her ex-husband. They got married only to hide the fact that her baby did not have a father. But then Si Mao used the situation to blackmail her. Su Fei and her friends found that the whole situation was fishy. How could a person like Si Mao who did not have any connection find An Ning on the live show?
So they lured him into a trap and found out that Si Mao was hired by Yan Wei Lun and was paid by Pang Xin. Si Mao's mission was to do whatever it took to make An Ning return to Pang Xin. He talked smoothly, unaware that Yang Kai had recorded the conversation from beginning to end.
Pang Xin tried every possible way to take back An Kang's custody right. He hired a lawyer to proceed with the matter in court. An Ning was stunned when she received a letter from the lawyer. This time, An Ning did not act by herself but asked Su Fei's opinion. She was confused about why Wang Yuan was willing to support her husband in this matter.
Su Fei thought that Wang Yuan might not really agree with the situation and was on the opposite side of Pang Xin. So they came up with a plan. An Ning agreed to give up An Kang's custody right and trade it with a million worth of Xinyuan's stock after the IPO (Initial Public Offering).
With her request, An Ning managed to stall the time before the custody trial. Pang Xin almost won the trial when suddenly Xinyuan released news to refute An Kang's status as Pang Xin's illegitimate son. It was Wang Yuan who did it. The news helped An Ning to keep custody rights. After they have a drinking party to celebrate their winning, An Ning and Su Luo spent a romantic night together.
Su Luo proposed to An Ning at their apartment. After a long twist and turn, he finally managed to make her say Yes.
What Happened to Yan Wei Lun in The End?
After he came up to Pang Xin with a plan to acquire Feishang, Yan Wei Lun took over Feishang's project. Ding Jia Hong was suspicious that he was not over Su Fei, but Yan Wei Lun refuted the accusation. Yan Wei Lun did everything he could to make Feishang and Haidong's application failed the KPI. Pang Xin also made use of the situation to put pressure on An Xing.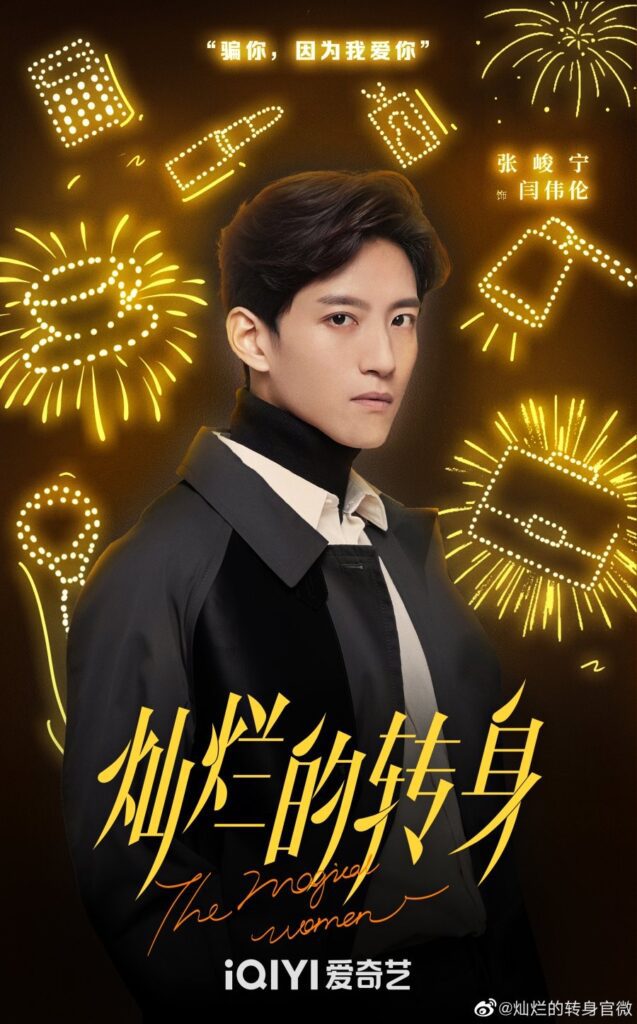 And their tactic was a success. Because of it, Su Fei decided to resign from Feishang. Yan Wei Lun was so proud of himself and believed that he could bring Su Fei down so she could feel the same humiliation and desperation he used to feel.
Yan Wei Lun lost his temper when he found out that Ding Man Man had a quarrel with Yan You Ran over their wedding photo and a broken shoe. He pushed her hard into the table and Ding Man Man got furious. She hit him in the face and nagged about how naughty Yan You Ran to her. Ding Man Man told him she had done everything for him and he could work in Xinyuan also because of her.
Yan Wei Lun did not like Ding Man Man's reminder about what she had done for him. It poked where it hurt the most: his dignity as a man. Yan Wei Lun always felt inferior to Su Fei, and now Ding Man Man made him feel the same. Yet, Ding Man Man did not realize that she had awaken the devil. Because of it, Yan Wei Lun framed Ding Jia Hong and replaced him as Xinyuan Group Vice Chairman.
Ding Man Man was angry at him and when they quarreled, Yan Wei Lun pushed and hit her again. This time, Ding Man Man was very scared of him. She screamed and screamed but Yan Wei Lun did not care. None of them realized that Yan You Ran heard their voice from outside the door. She then realized how bad her father was.
Yan Wei Lun wanted to change the owner of Feishang and Haidong. When he told Pang Xin about it, he told Yan Wei Lun to forget the past and let go. However, he told him that it had nothing to do with Su Fei. He got what he wanted when Su Fei and Shi Shang Fei resigned from Feishang. But Yan Wei Lun did not realize that Su Fei could read his moves and intentions clearly.
Yan Wei Lun realized that Yan You Ran had changed her opinion about him when she stood him out for hours at the ice cream shop. When she finally came, Yan You Ran told him that he should be an honest person so people could forgive him. She told her father that he had lied to her mother, herself, and Ding Man Man. He pretended to be good but he was not that good.
At first, Yan Wei Lun thought it was Su Fei who talked badly about him. But he was stunned when Yan You Ran said that she realized it by herself. Yan Wei Lun could not hide his sadness when Yan You Ran told him that he and Su Fei should stop hurting each other because it hurt her as well.
Yan Wei Lun's life started to crumble again when Pang Xin made him a scapegoat in Feishang's case. He was fired from Xinyuan and had to face Ding Man Man's lawsuit for framing her father and embezzlement. He wanted to kill himself, but it scared him out of his wits. When it happened, the only person who came to look for him was Su Fei. Before he gave himself to the police, Yan Wei Lun managed to say he was sorry to Su Fei. He was sentenced to several years in prison and also had to pay a fine.
What Happened to Pang Xin in The End?
Pang Xin planned to send An Ning and An Kang abroad when the gossip about An Ning's past was all over the internet. At first, An Ning thought she did not have any option but to follow his plan. But then An Ning had a second thought and she decided to do the opposite.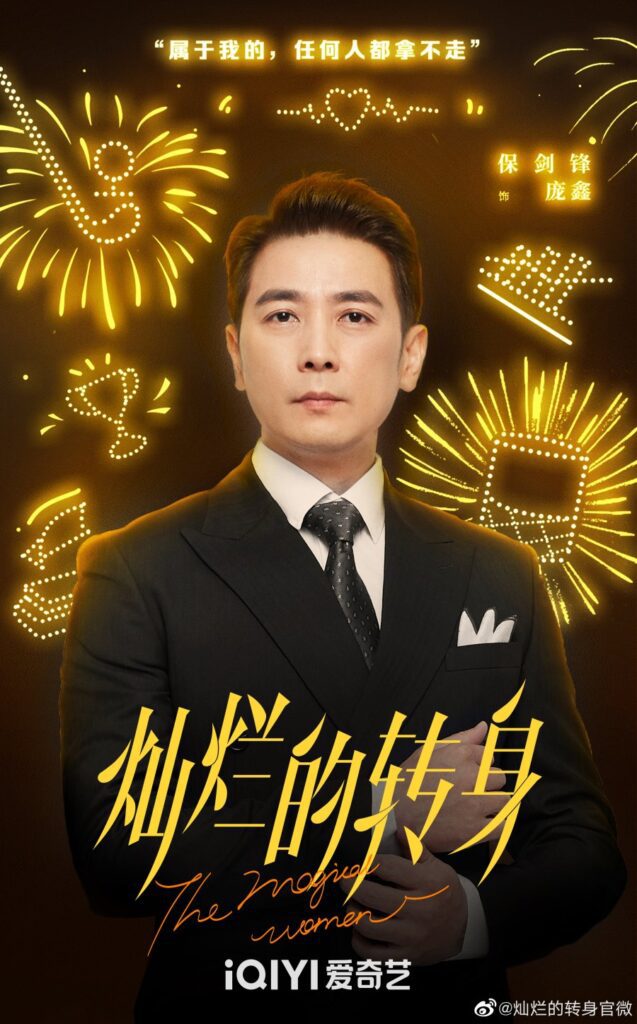 An Ning and An Kang were already at the airport when An Ning decided to run away again from Pang Xin. He was enraged when he learned that the pair of mother and son had run away again.
There were two matters that Pang Xin asked his wife, Wang Yuan. Xinyuan's IPO and An Kang. Xinyuan not only belonged to Pang Xin but also Wang Yuan. Therefore, he needed her approval so the company could be listed. While he also wanted to take An Kang's custody and raise him as his son. Pang Xin hired a lawyer to settle the matter. He believed that An Ning would give up since she did not want the problem to be exposed. Pang Xin was ready to give everything she asked of him as compensation.
Pang Xin was furious when Wang Yuan made him lose his custody right. But Wang Yuan refuted him and accused him of cheating and diluting her share in Xinyuan. Wang Yuan told him that it was the price he had to pay for his sins.
Pang Xin held a meeting with Xinyuan's board of directors about the IPO without informing Wang Yuan. Yet, he was surprised when she suddenly appeared in the meeting room with a report about Feisang's acquisition. The report made the board of directors decided to postpone the IPO and removed him from his position as the Group Chairman. Because of his deeds, Pang Xin lost his position and must move out of his luxurious office and give way to the new chairman, Wang Yuan.
My Musing
What do you think about The Magical Women ending? I hope my explanation can help you understand more about the ending.
Well, in the end, the bad guys always had to pay the price for their bad deeds. Good job, girls…👍