Title: The Long Season
Also Known As: 漫长的季节, Man Chang De Ji Jie, 漫長的季節
Director: Xin Shuang
Casts: Fan Wei, Qin Hao, Chen Ming Hao
Screenwriter: Yu Xiao Qian, Pan Yi Ran, Chen Ji
Genres: Mystery, Family, Drama
Country: China
Number of Episodes: 12
Release Date: 22 April 2023
Original Network: Tencent Video
Where To Watch: Tencent Video, WeTV
Hello dear readers, this is another drama review article for you. For a Cdrama lover, I feel that 2023 was a good year for all of us. Many good dramas were waiting on my watch list. And this time, I just picked up a new gem and I should share the review with all of you. The Long Season may be looked like another common drama. But trust me, this was a very good mystery drama that you should not miss. So, without further ado, let's start. Happy reading!
The Long Season Synopsis
Wang Xiang was a middle-aged man who worked as a taxi driver in Hualin City. He was good with the engine because he spend half of his youth as a train driver for Hualin General Steel Works, a steel company in their city. Wang Xiang was an upright man with a keen observer and strong determination. Wang Xiang lived with his foster son, Wang Bei, who was a talented artist. Even though he lived a peaceful life with his son, Wang Xiang could never forget his deceased son, Wang Yang.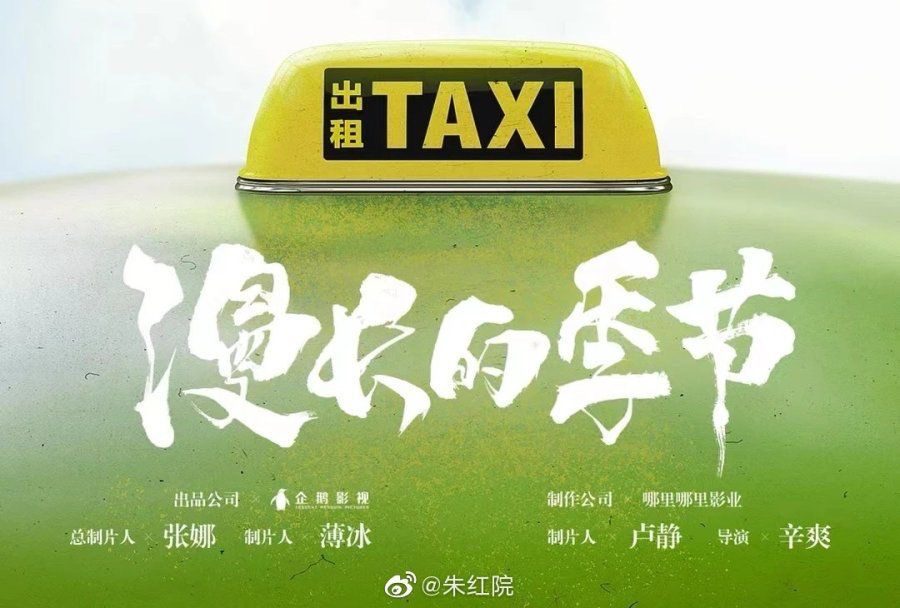 One day, Wang Xiang's brother-in-law, Gong Biao, bought a secondhand taxi from a stranger. Gong Biao was proud of the car, but Wang Xiang immediately found that there was a problem with the engine. The day was not ended yet when the police called Gong Biao because his taxi was involved in a hit-and-run accident.
From the surveillance camera, the police found out that the car plate number of the suspect's car was the same as Gong Biao's new taxi. However, after a physical examination and investigation, it was concluded the taxi involved in the accident use a fake license plate. Yet, because of the case, the police had to seize Gong Biao's new taxi as a piece of evidence.
To take back the taxi, Gong Biao must find the suspect's car. So he and Wang Xiang embarked on a private investigation to find the car and the owner. They did it to protect Gong Biao from his wife's wrath because Gong Biao secretly use their money to buy the taxi.
From the fake license plate case, Wang Xiang found a shocking discovery. The person who drive the car was the same person who was involved in a gruesome murder twenty years ago and possibly related to his son's death. On the pretext of helping Gong Biao, Wang Xiang tried hard to find the person. His hope of finding the truth behind Wang Yang's death was ignited again.
Wang Xiang never thought that his small investigation did not only unravel the secret behind Wang Yang's death but also the secret behind an unsolved murder case.
When the past and present collided, would it open a new future for Wang Xiang?
The Long Season Review
I loved the opening scene of The Long Season. It was a scene when three people were in the locomotive cabin of a running train. One person was busy shoveling coal, while the other two had a higher position as the train driver and his assistant. I could sense the pride in this scene when the assistant asked the train driver to "let it roar".
Then the train driver pulled the whistle and suddenly the train "roared". I could see that the people in the small locomotive cabin loved their job and enjoyed every single time they hit the railroad. Well, I am not sure the one who shovels coal would love the job, but at least the train driver and his assistant did love their job.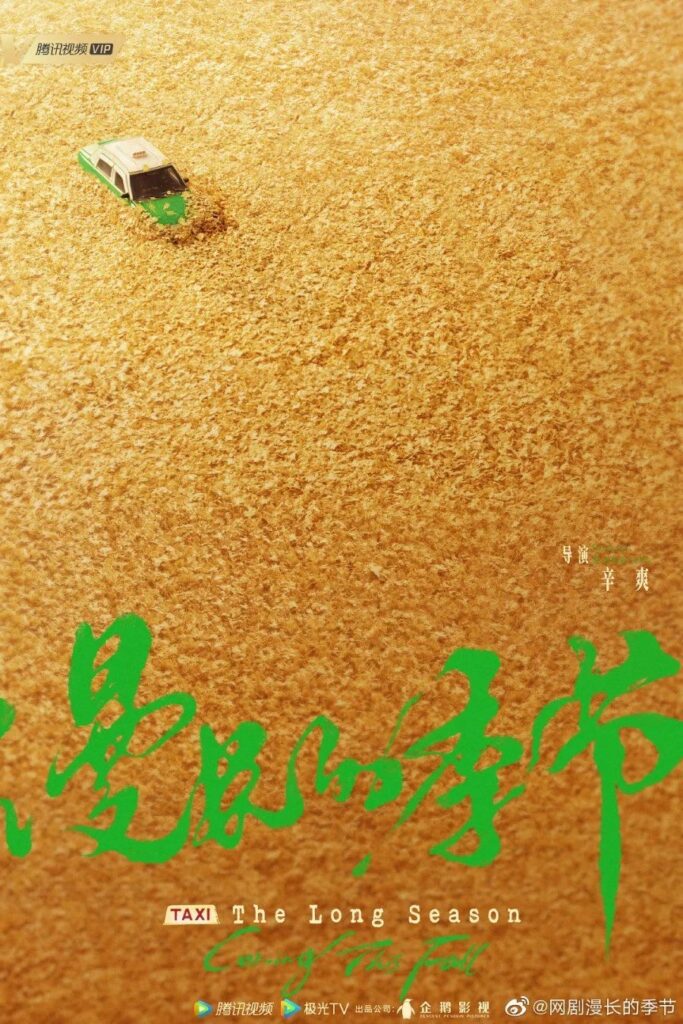 It was a simple scene, but it touched my heart. Not everybody could have the privilege of loving their job. Some people work their job only because it pays the bill. Thankfully, I belonged to the prior because I love my job. It was such happiness that I could write the review for you, dear readers…
Ok.. back to the drama!
The Long Season was a mystery drama with a complicated story. Yet, it entice me to spend a long time watching all the episodes because it had a hint of black comedy here and there. The Long Season might only have 12 episodes, but each episode was 60-something minutes long. This drama reminded me of Agatha Christie's book which Miss Marple was in it.
Miss Marple lived in a small tranquil town where nobody thought a crime would be committed there. But it happened and it would baffle anyone who read the book. So was The Long Season. I never thought that this drama would contain a gruesome murder in it.
I was a romance junkie but also a mystery lover. I had read mystery books ever since I was in elementary school. And now after I read all the Agatha Christie, Sherlock Holmes, James Patterson, and even Stephen King's books, I found solace in mystery dramas. The Long Season was one of the best mystery dramas that I ever watch. The strength of this drama lies in the legit story and the solid acting of the cast.
The story was engaging and well-written. It walked at a slow pace and the director uses flashbacks in every episode. At first, I thought that The Long Season was an "ordinary" story about common people who got scammed out of carelessness. Plus the synopsis did not give a clear distinctive description of the whole story. So you have to wait patiently for the real mystery to unravel.
As the main character, Wang Xiang's determination to solve the mystery was clear. Although he looked like an upright with rational thought, Wang Xiang was also a human who had weaknesses. And it was conveyed mostly in micro-expressions. A stunned face, shocked expression, or a forlorn stare. Fan Wei did an amazing job portraying Wang Xiang as expected from a veteran actor who acts mostly in movies compared than drama.
Three years ago, I watched The Song of Glory and I remember the main lead Qin Hao who played alongside Li Qin. That Qin Hao played the young and powerful Liu Yi Long. Although Qin Hao looked quite older than Li Qin, they made a powerful couple back then. And it astonished me that the same Qin Hao was the one who act as the not-so-smart-but-kind Gong Biao. He was so different that I failed to recognize him until I wrote this review.
When I thought about Chen Ming Hao, the only scene that popped out in my brain was of course when he was dancing rumba on the ballroom floor. A glittering costume, sleek ponytail, and very flexible dance moves were all it takes to make an unforgettable first scene. Chen Ming Hao played Ma De Sheng, a retired police detective with a strong sense of justice, good investigation skills, and was fond of his small dog.
These three veteran actors acted naturally that it did not feel like they were acting. Their chemistry was good and nobody's presence was stronger than the other. The Long Season was enjoyable entertainment thanks to good cooperation between the Director, Xin Shuang, the screenwriters, and the cast. I am truly happy to come across such a good drama.
The Cinematography
The Director uses the flashback technique to convey the story. Since there were two different time backgrounds in this drama, I could easily distinguish them from the color tone. Be careful, you must watch this drama with the utmost attention. The Long Season was like a matryoshka, you would find a flashback inside a flashback.
At first, it would be confusing because the timeline seemed to be mixed. But don't worry, The Long Season was like a puzzle, you get to see the whole picture at the end. and it would be a good reason to rewatch this drama. You'll get to see everything from a different perspective.
I like the way the director shot the drama. Everything was simple but you could feel the atmosphere and the feelings of the character. The lighting was good and I was happy to be able to see some skin texture on some faces. The production team also used some blurred effects on the background and the car scene was a bit better than the other drama.
I loved to see how naturally Wang Xiang moved the steering wheel as if he really drive the car. And you should not miss how happy he was when he race against the suspect car in the first episode. Wang Xiang loved engines and enjoyed driving. Fan Wei's expression conveys the feelings and the director was able to accentuate the atmosphere in the scene.
Another thing that make this drama enjoyable was the soundtrack. It was an interesting playlist with various music genres. And you could hear it at the end of the credit title. Be sure not to miss it!
The makeup in this drama was amazing. It was not an easy thing to make a young person look old or make an old person look young. Aside from Gong Biao's complexion, I would give two thumbs up to the makeup department. I wondered, if any of you, my dear readers, watch this amazing drama. Did you feel that Gong Biao's complexion in the present was too tanned that the color seemed like terracotta red-brown? Was it something intentional? If it was, why the color though? It can't be only my imagination, right?
The Story
The Long Season was a slow-paced mystery drama. The main idea of this drama was about a father who seeks the truth behind the death of his son. The mystery was slowly unraveled and you should be patient enough to finally grasp the general story plot. Even though The Long Season looked like an ordinary family drama, the mystery comes from gruesome murders. Yes, there were multiple murders in this drama and the answer was well hidden that I was stunned when I learned who the killer was.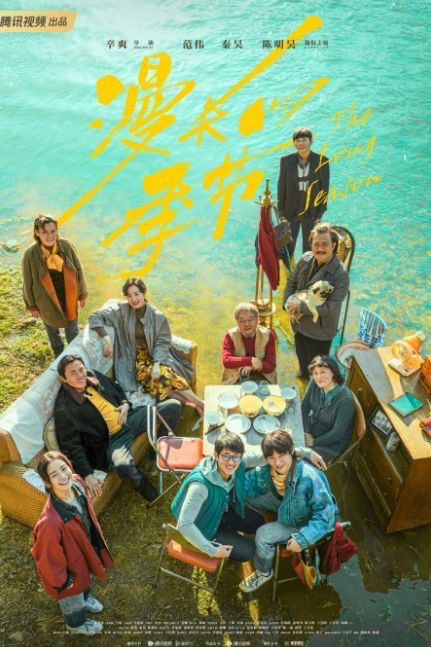 The story's background was in Hualin City in 2016. Hualin City was a fictional city in northeastern China. Wang Xiang worked as a taxi driver and drove a green Hualin Taxi car in turn with his brother-in-law Gong Biao. Wang Xiang lived with his son, Wang Bei while Gong Xiao lived with his wife, Huang Li Ru who worked as a beautician. Huang Li Ru was the cousin of Wang Xiang's late wife.
Wang Xiang worked hard so he could send his son to Beijing to study at university because Wang Bei had some talent in art. Wang Bei also waiting for the chance to visit Beijing with his father. He already made a plan for them to visit someplace and introduced high art to his father. Both father and son were having a good relationship. Wang Xiang was a proud and loving father, and his feelings showed when he stare at his son. However, deep inside his heart, Wang Xiang was haunted by the sudden death of his son, Wang Yang.
Gong Biao's carelessness in buying a taxi car leads the story to a deeper mystery hidden beneath the small town of Hualin. The mystery involved many people, including Wang Yang.
Long before the present, Hualin City thrived because Hualin General Steel Works, or in short Hualin Steel, was still operating. This steel company was the heart of the town and the source of income for many people in the city. It had its school, hospital, and housing for the Hualin Steelworkers.
However, when Asia faced a financial crisis, Hualin Steel was also affected. In 1998, Hualin Steel was on the verge of collapse. There was less and less work to do. This condition started to make the workers anxious. If the company was shut down, what would happen to their lives?
As the train driver who transported the material and steel, Wang Xiang's job was crucial for the company. He had spent half of his youth working at Hualin Steel and was proud of his job. Wang Xiang believed that his position was unshakeable, so when the layoff rumors were spread among the workers, Wang Xiang could still keep his cool.
At present, Hualin Steel no longer existed. Wang Xiang worked as a taxi driver. But he still has his expertise in engines. With just a quick glimpse into the car engine, Wang Xiang could figure out that Gong Biao's taxi car was problematic and Gong Biao might have been scammed by some stranger. The hunt for the fake license plate opened the buried memories of a black silhouette man whom Wang Xiang saw the night when his son was missing. Wang Xiang never forget the silhouette, it was etched deeply inside his mind.
Then the hunt began. Wang Xiang did everything he could to find the truth behind Wang Yang's death. Back then, the police said that Wang Yang died because of suicide. There were no signs that he was killed by others. But Wang Xiang did not believe the police's result. He firmly believed that Wang Yang was not the kind of person who would end his life, so there must be someone who incited his death.
Wang Yang had graduated from high school. His father wanted him to continue his study and went to college, but Wang Yang did not want to. He was hanging out with his friend at the Hualin Health Vocational College when he met Shen Mo for the first time. Shen Mo was a freshman who just entered college. She was a delicate-looking girl who was good at playing piano. From the first time he saw her, Wang Yang had already lost his heart.
They met again at the nightclub where Shen Mo worked part-time as a pianist to pay for her tuition. Wang Yang also applied for a job as a waiter. Their relationship becomes closer, although Shen Mo always keeps her distance from Wang Yang. Yet, Wang Yang's kindness seemed to touch Shen Mo's heart. Shen Mo's life was tragic. But she had a friend who would take care and protect her at all costs. The man was Fu Wei Jun.
Two main stories in this drama flowed in a parallel plot. The first was Wang Xiang and the Hualin Steel's matter. And the second was Wang Yang's story. The two stories did not seem connected at first. But after the dismemberment murder case was revealed, we could see that the plots were slowly intertwined.
The answer to all the questions was slowly revealed in episodes 10-12. The ending could be considered a happy ending. At least it was a happy ending for Wang Xiang who finally find the answer regarding the death of his son. You can find out more detail about it on The Long Season ending explained post.
If only he could turn back the time, Wang Xiang would tell his younger self to look ahead and never look back.
The Characters
Wang Xiang
Wang Xiang (played by Fan Wei) was determined, stubborn, with a strong sense of justice. Since he was young, Wang Xiang loved to read detective stories such as Sherlock Holmes. Wang Xiang was a straightforward man. His words were sharp but he had the kindest and considerate heart. As a family man, Wang Xiang loved his wife and his sons. He raises his sons to be a man with a kind heart and firm principles. He wanted them to have a better future so they could live a better life.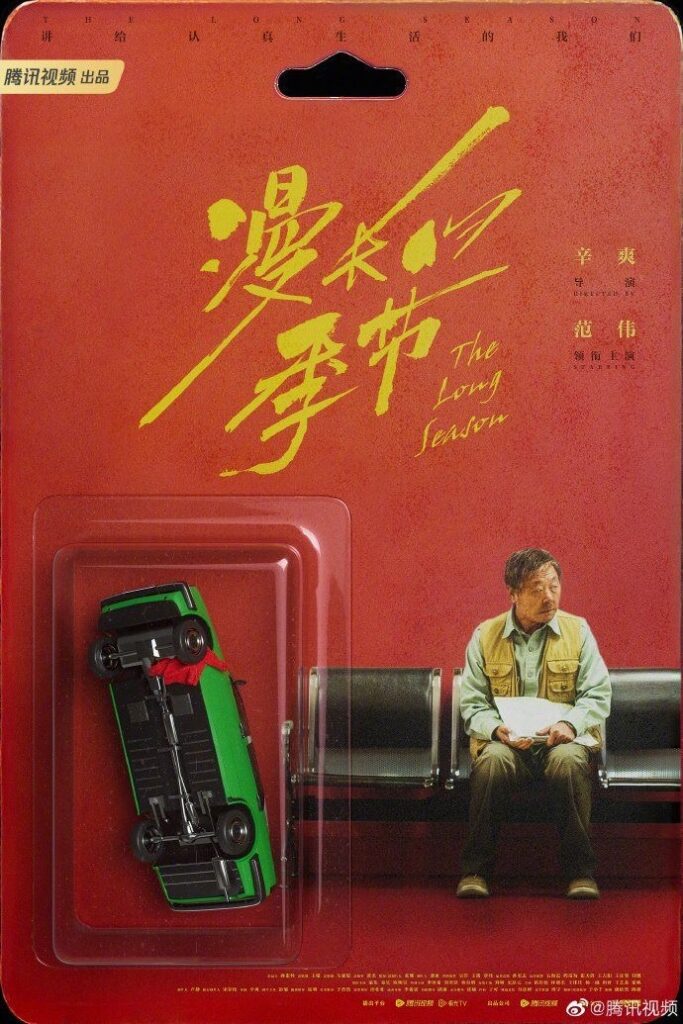 Back then when he still worked as a train driver, Wang Xiang was proud of his job. He worked diligently. The superior respected him and he was looked up to by his junior. Engines were his passion. Therefore, even after he changed his work and become a taxi driver, Wang Xiang still loved his job.
Wang Xiang's relationship with his family member was good and harmonious. Sometimes he and his wife, Luo Meisu, had banter and disagreement, especially when it comes to their beloved son, Wang Yang. But the fight never lasts for a long time. For the couple, Wang Yang was their everything. As a parent, Wang Xiang wanted Wang Yang to have to live a better life and future. So he tried so hard to make Wang Yang continue his study and went to college, while his wife wanted their son to work at the factory.
Even though Wang Xiang seemed to be a serious person, he had a playful side of him. He loved to tease his son, Wang Bei. He also could freely dance at the KTV with Gong Biao and Ma De Sheng. The dance moves were awful, but they showed the quirky side of him.
As a father who searching for the truth, Wang Xiang's perseverance was strong. He believed that if he found the answer behind Wang Yang's death, his son's soul would rest in peace. So when Wang Xiang saw men in black, he did not want to miss the second chance.
Gong Biao
Gong Biao (played by Qin Hao) could not be considered a smart person, even though he used to study in a college. He was a simple man with a simple mind. When he loved, he would love one person only. When he determined to do something, he would do it without hesitation but always forget to weigh the consequences. Just like when he decided to buy a taxi and the license.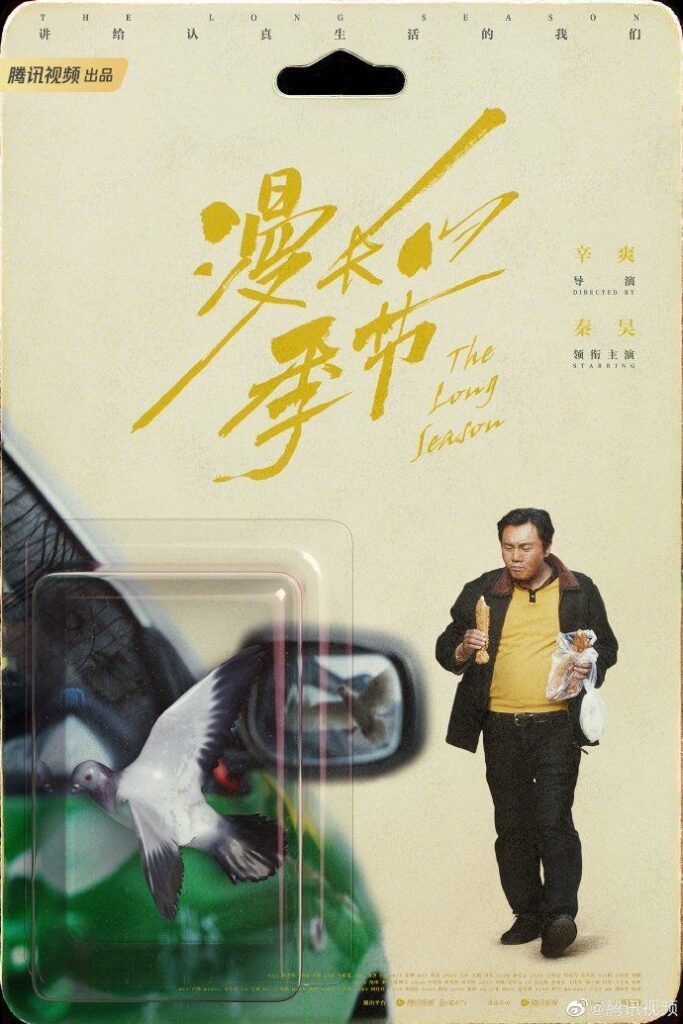 It cost him a lot of money, but he was determined to do it because he wanted to get more money for his wife's beauty salon. Yet, he did not think that he would get scammed and his wife would get angry after she find out that their bank account had lost a huge sum of money. In his mind, Gong Biao only thought about how to make more money.
For Huang Li Ru, money was important. She was not a housewife who depended on his husband. On the contrary, she was always a working woman. Before they got married, she was a nurse at Hualin Steel's hospital. After the factory was closed down, she worked as a beautician. Huang Li Ru always wanted to have her own salon, so she has been saving up for it.
Although she was a hardworking person, I always saw her as a greedy person and manipulative person. She always wanted more and did not cherish what she had in her hand. Yet, no matter how bad his wife was, Gong Biao has always loved her.
Gong Biao met Huang Li Ru when he accidentally had to accompany Wang Xiang to the hospital after he could not stop vomiting. Huang Li Ru was in charge inside the ambulance, and Gong Biao fell in love with her immediately. When he learned that Huang Li Ru was Wang Xiang's sister-in-law, he came to visit Wang Xiang almost every day. Since then, Wang Xiang and Gong Biao become friends.
Back in the past, Gong Biao worked in Hualin Steel's head office. He was a hardworking person and had many ideas in his mind. However, nobody took him seriously. His main job at the office was to keep the company director's glass filled with water.
As a friend, Gong Biao was a loyal person. He was always ready to help Wang Xiang whenever he needed. And he did it not because he was Wang Xiang's brother-in-law, but because they share a close bond as friends for years.
Ma De Sheng
Ma De Sheng  (played by Chen Ming) always thought that on the dance floor, he looked like Marlon Delansheng from The Godfather movie. Yep, you did not read it wrong, it is Marlon Delansheng….🤣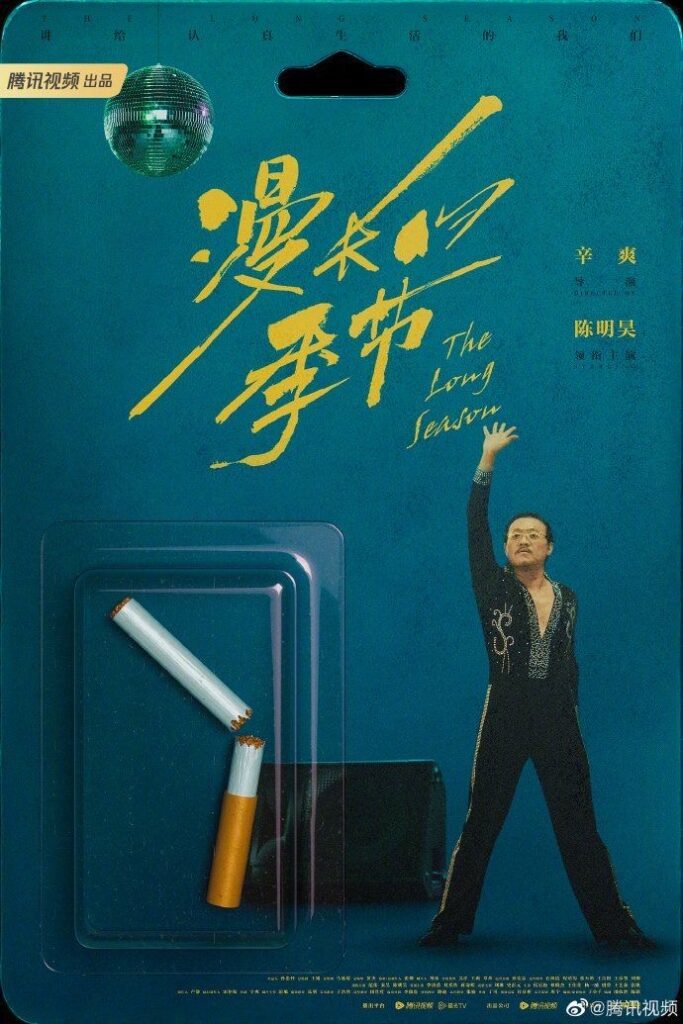 Ma De Sheng was a good policeman. He got a good sense of justice and a stubborn attitude. His investigation skill was good and his intuition was strong. Ma De Sheng met with Wang Xiang for the first time when the first bag of human body parts was found near Wang Xiang's residential area. As the police were called, Ma De Sheng came because he was the head of the Criminal Police Unit under The Public Security Bureau.
Because the body parts were found in Hualin Steel residential area, Xing Jian Chun, the Head of Security of Hualin Steel would also be called. However, Xing Jian Chun said he was afraid of blood and tell Wang Xiang to replace him and go with Ma De Sheng. Wang Xiang was an enthusiastic citizen, so he agreed to Xing Jian Chun's request.
Wang Xiang met with Ma De Sheng and shook his hand vigorously. But after he realized that Ma De Sheng had just touched the body parts with his hand, Wang Xiang started to vomit uncontrollably and he had to be taken to the hospital.
When they meet again in 2016, Ma De Sheng still recognize Wang Xiang because he got a good impression of him. So when Wang Xiang found a new clue about the murder of the dismembered case as well as his son's death, Ma De Sheng immediately agree to help. Deep down inside, he regretted that he could not do much to give Wang Xiang a proper explanation regarding Wang Yang's death.
Wang Yang
Wang Yang (played by Liu Yi Tie) was a kind-hearted person but also as stubborn as his father. He was a romantic person who wanted to be a poet instead of going to study in a college or working at the steel factory. Wang Yang fell in love with Shen Mo for the first time when he saw her at the front door of Hualin Health Vocational College.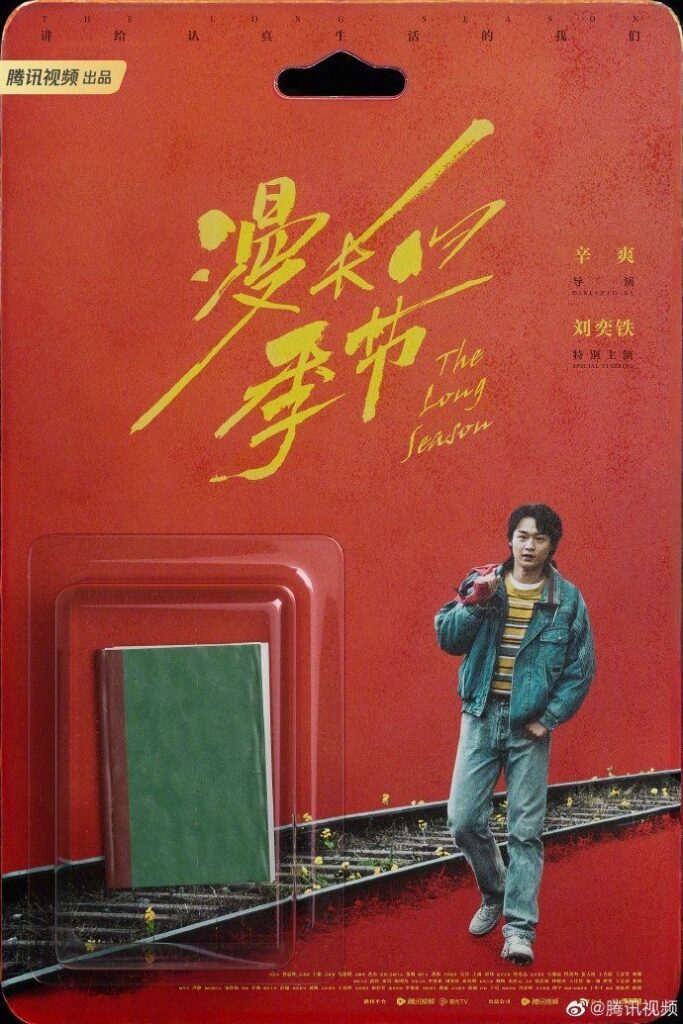 Wang Yang secretly applied for a job at the nightclub where Shen Mo worked. He saw her get reprimanded by a client who was drunk and helped her collect the music scores that were thrown away by the man. When he fell in love with Shen Mo, Wang Yang's life was colorful and he smiles all the time.
After the murder case was revealed, Wang Yang's mother realized that he had become a different person. He looked restless, restless, and absentminded. Wang Yang even forget to turn off the stove when he fried an egg and only stare blankly at the charred egg. Luo Meisu thought that her son was possessed and called a psychic to help her son.
Wang Yang keep asking his father whether the identity of the dismemberment case had been revealed. Wang Xiang never thought that Wang Yang was involved in the murder and only thought that his son was scared because of the case.
Shen Mo
Shen Mo (played by Teresa Li) was a freshman at the Hualin Health Vocational College. She learned there hoping when she graduated, she could find a job as a nurse. To pay for her tuition, Shen Mo worked part-time at the nightclub as a pianist. Shen Mo always had a beautiful and weak appearance, but her eyes were full of determination.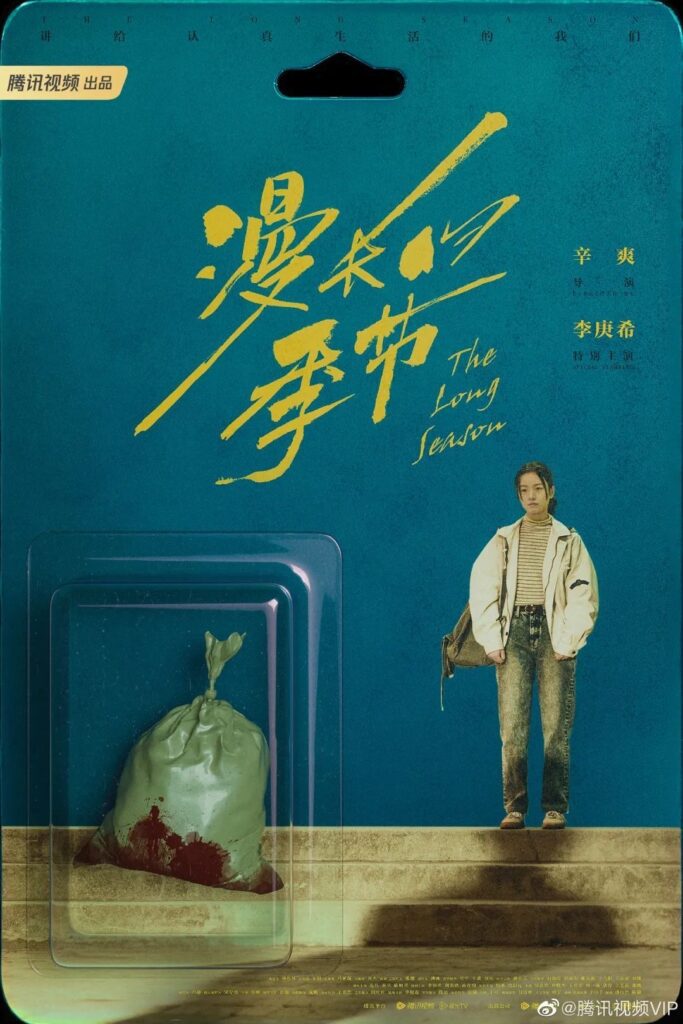 As orphan, Shen Mo used to live in an orphanage before she lived under the care of her aunt and uncle. Her uncle, Shen Dong Liang was not a decent person while her aunt choose to be quiet over everything that happened to Shen Mo.
Shen Mo wanted to break free from the invisible shackle that her uncle put on her. But it was a hard thing to do. The time when she lived in Hualin alone was the best time she ever had. Yet, it fall apart when her uncle and aunt decided to go after her to Hualin.
Fu Wei Jun
Fu Wei Jun (played by Jiang Qi Ming) and Shen Mo had a close relationship. They grew up together at the same orphanage. Shen Mo regarded him as a brother, but Fu Wei Jun's feelings for her were more than a brother. Fu Wei Jun was a mute and deaf person. However, he was tall and strong.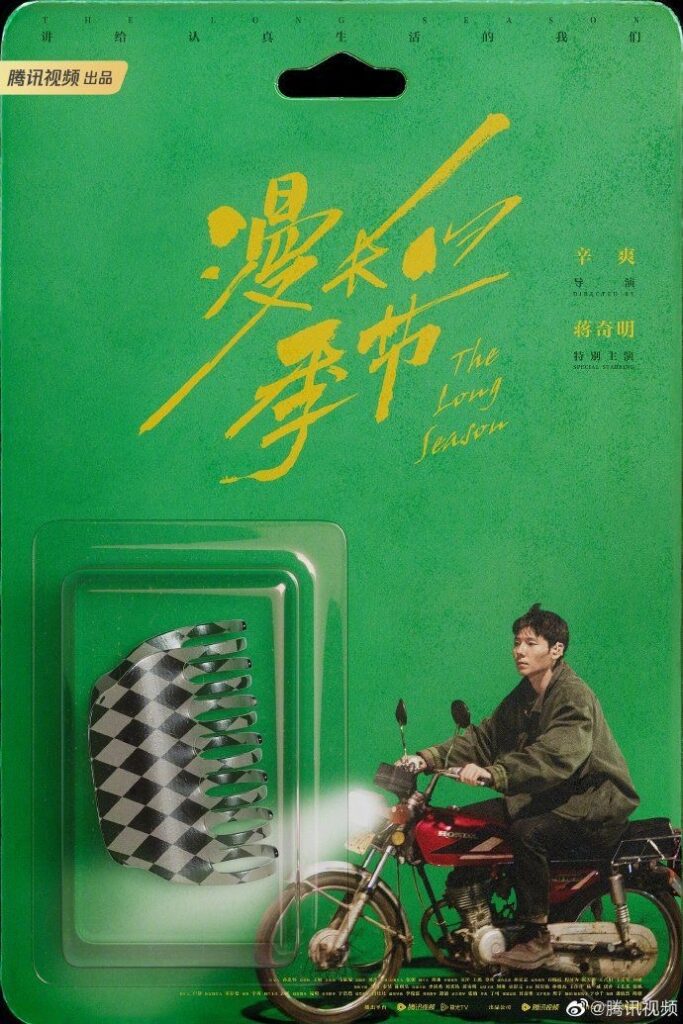 Therefore he could be the leader of a gang. Fu Wei Jun always keeps a close tab on Shen Mo. So when she was in trouble, he could help her immediately. One day when a client in the nightclub made things hard for her, Fu Wei Jun did not hesitate to beat the man up. His feeling for Shen Mo was so strong that he was willing to shoulder the blame for her.
The Conclusion
The Long Season was a good mystery drama that you shouldn't miss. The story plot was well written and it was not easy to predict. The cast was amazing and their acting was top-notch, especially our trio, Fan Wei, Qin Hao, and Chen Ming Hao. They were impressive veteran actors and I am sure you'll be baffled by how natural their acting was.
The cinematography of this drama was good. The story flowed at a slow pace and it was a bit tricky. So you had to be careful when you watch this drama. Please make sure that you had whole attention because there were flashbacks inside a flashback. This drama was not suitable if you need a light drama to pump up your mood. Do not get fooled by the poster. It looked like a warm family drama, but in reality, The Long Season was a Chinese mystery drama with a hint of dark comedy here and there.
And the last but not the least, do not bother to prepare snack and drink while you watch. The murder was quite gruesome that you'll lose your appetite since the first episode.
Okay, that is it. I hope you like this The Long Season drama review. Let me know your opinion about this drama. Happy watching!