Title: Delicious Romance
Also Known As: 爱很美味, Ai Hen Mei Wei
Director: Leste Chen, Hsu Chao Jen
Screenwriter: Shen Yang
Genres: Friendship, Romance, Life, Drama
Country: China
Type: Drama
Episodes: 20
Year: 2021
Original Network: Tencent Video
Delicious Romance Synopsis
Delicious Romance a Chinese romance drama, with some touch of friendship in it. The story  was about three strong women with different characters in their 30s. Liu Jing, Fang Xin, and Xia Meng were childhood friends. They have been through ups and downs together. Liu Xin is a culinary enthusiast. She worked as an IT staff in a bank and spends most of her salary on culinary adventures at prestigious restaurants.
Fang Xin has been married for five years. She quit her job as public relations manager and became a full-time housewife. She often does live-streaming to sell cosmetics during her free time. Xia Meng is the most hardworking person among them. She was devoted to her job, and was the one with the highest salary among them.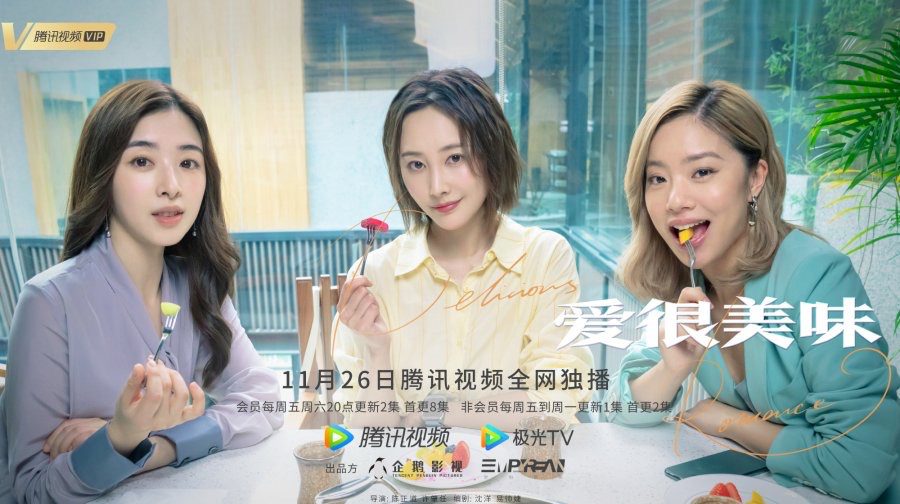 Life was (quite) good for them, even during the pandemic. But nothing last forever. Problems arose one by one. Fang Xin and her husband was infected by Covid-19 even though they abide the rule of stay at home. Because of that, she find out that her husband has been cheating on her all this time. Liu Jing was laid off by her company and she was struggling to found another job. And Xia Meng broke up with her long-time/subordinate boyfriend after their fight was accidentally broadcasted on an online meeting.
Life might give them lemons right now, but Liu Jing, Fang Xin, and Xia Meng were ready to make lemonade out of it. Together side by side, they support each other and move to another chapter of their life.
Delicious Romance Review
I have many methods on choosing my drama. First, I choose based on the hype or trending drama. Second, I chose drama based on the actors (which was my favorite method). Third, I chose drama based on reference, mostly from Google search result. Fourth and the last methods, I chose the drama randomly.
I have been watching several ongoing dramas on WeTV such as Love Like The Galaxy, The Heart of Genius (it was completed now, and I will write the review soon), Lost In The Kunlun Mountain, and the latest is Love Between Fairy and Devil. So when I have free times, I would scroll and scroll the WeTV list.
And A few days ago, I saw the Delicious Romance poster. It was a picture of 3 women standing side by side. It reminds me of my high school year. I used to have two very dear friends back then. We have always been a trio everywhere we go. Sadly, we were not that close anymore since all of us is in different city right now…😔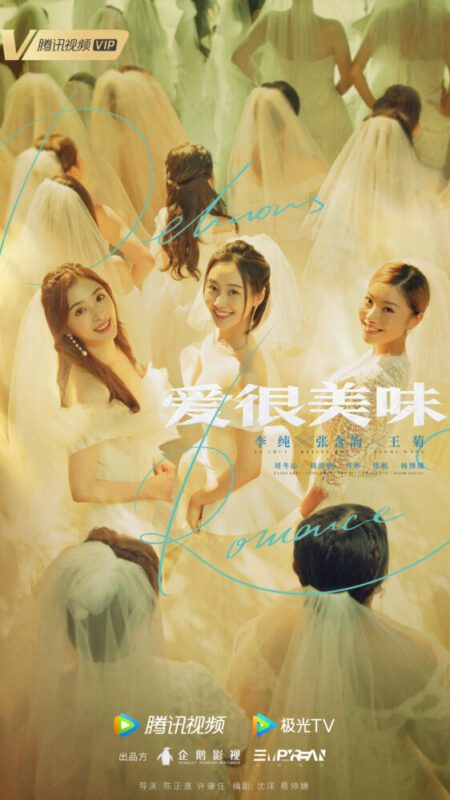 I wasn't expecting much because I didn't read the synopsis nor check out the rating. But who would have thought that this drama was SOOOO GOOOOD!
I was immersed in the story. But it's too bad that they only had 20 episodes.
Everything Was Realistic
The story was realistic, and it was something we often heard/read/watched almost every day. Liu Jing, Fang Xin, and Xia Meng were common people who fall in love with, also, common people in a common way. There were no magical things such as accidentally hit by a handsome and rich guy who instantly fell in love with our heroine. A scene that we often sees in dramaland.
Everything that happened to them is familiar to us. Our girls must face conflicts such as adultery, a company layoff, insecurity, widowhood, or sexual harassment. Somewhere out there, there was somebody who suffered from one of these problems. The story background was during the COVID-19 pandemic. If it was not realistic enough, I didn't know what to say…🤦🏻‍♀️
I love the characters because they were well written. They were representations of young women who was thriving to make a living in the big city.
I Have No Favorite Character
Usually I would pick a favorite character between the three. But right now, I would not take side. All of them were my favorite because it was hard to pick only one character out of three interesting characters.
Liu Jing was portrayed very well by Li Chun. I used to watch Li Chun as one of the concubine in Ruyi's Royal Love in The Palace. As Liu Jing, she performed as a cynical and a melancholic person. She is an introvert person, a horrible decision maker because she tends to be overthinking, and even though Liu Jing enjoys companion, she also cherishes a time when she can fully by herself.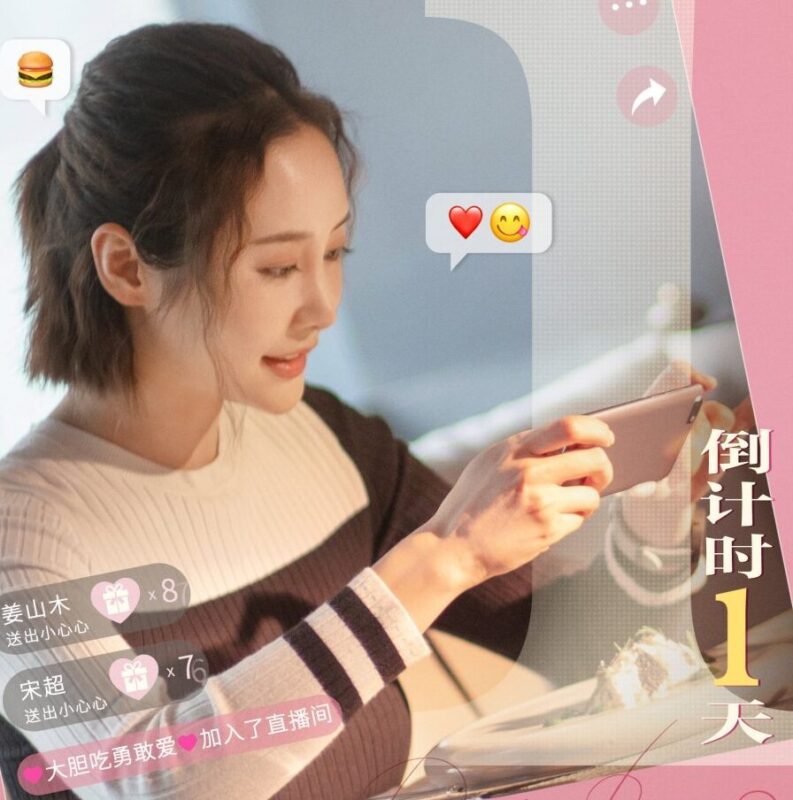 Liu Jing is a culinary enthusiast. Her favorite hobby is cooking, and she often did it in a live stream. Every month after payday, Liu Jing loves to spend her money in a first class restaurant and in the end of the month when her money is running out she will eat at a snack stall…😂
Now we talk about Xia Meng. Since she was young, Xia Meng was a determined and competitive person. She knows what she wants and always strive to be the best. Xia Meng is the representation of a many succesful and leading ladies nowadays. She has a natural talent to be a dominant person. Xia Meng also an ambitious, dynamic, independent, and serious person. All the hard works she made led her to be one of the executive in a media company.
But her successful and highly-paid career became a hindrance in her relationship with her coworker/subordinate, Wang Ji Chong. Xia Meng also concerned of her body-image. She often did various type of diet because she thought she was overweight. Naomi Wang played her part as Xia Meng very well.
And then there was Fang Xin, played by Baby Zhang. She used to act as Hu Jiao in The Lady in Butcher's House. As Fang Xin, Baby Zhang portrayed a gentle beauty, who is sweet, kind, and frail. She easily draws the attention of every man who meet her. Fang Xin might be looking fragile, but Fang Xin actually a strong and decisive woman. She might be crying for days when she found out her husband's infidelity.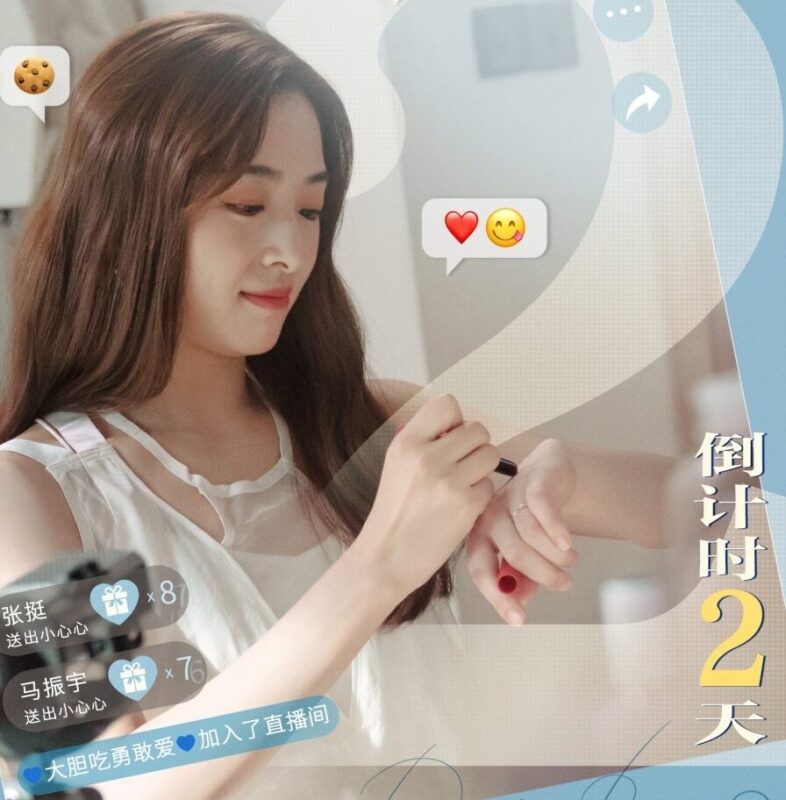 But then, she was insisted on divorcing him. To support herself, she was back to the company that she left 5 years ago. Even tough it was hard to catch up, she didn't back down. She keep on struggling and eventually she able to pick a part of herself that has been left out for five years.
But, Hey I do Have A Favorite
I always love when there's a child character appear in a drama. They ussually cheerful and give more color to the drama. In Delicious Romance we have Jiang Wen Wen. Jiang Wen Wen is the daughter of Jiang Shanmu (I will tell you about him later). She was only 13 years old, but she was already broad-minded, modern, and able to judge everything from a bigger perspective. In a short sentence, Jiang Wen Wen is a mature kid. Her acts and thought was way more beyond her age.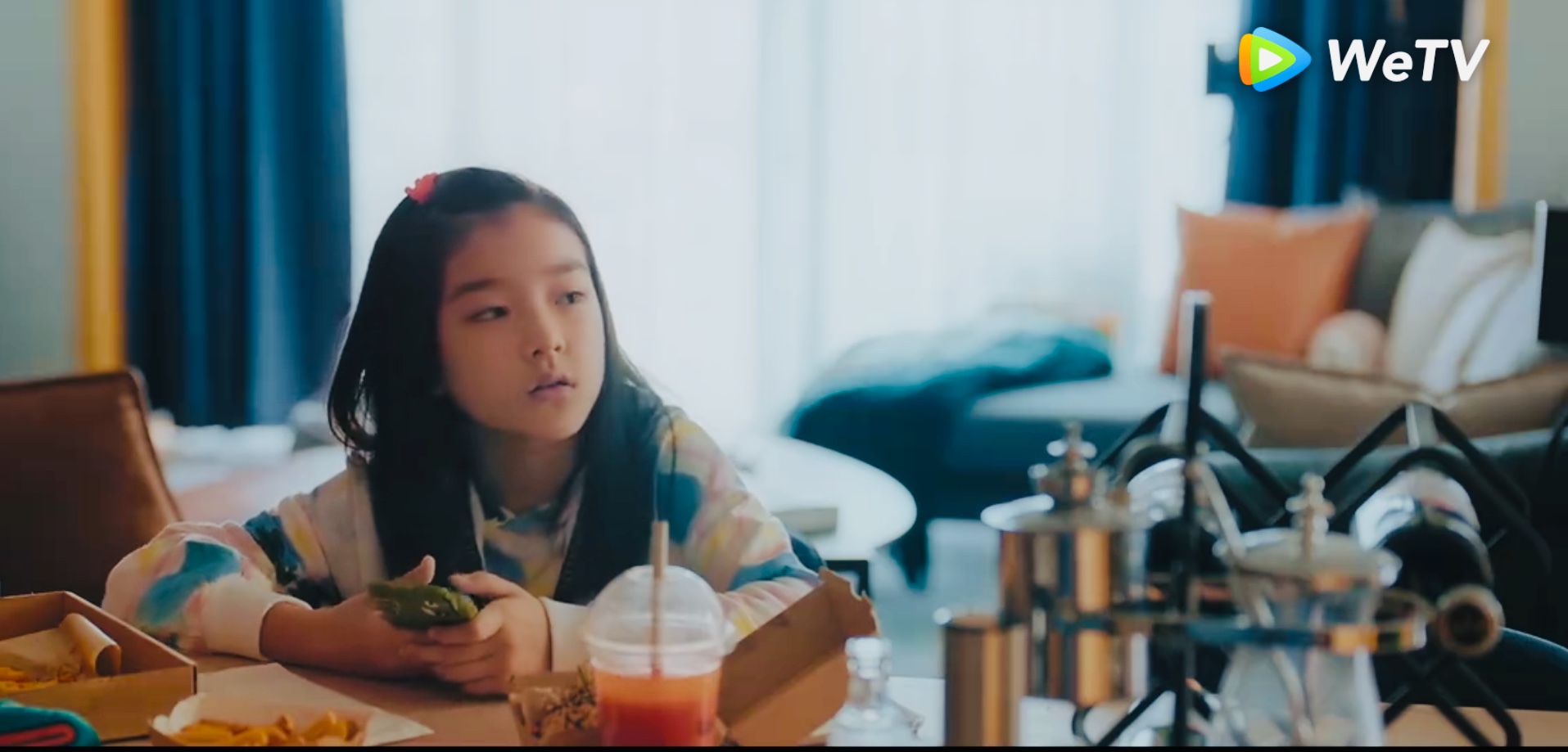 She lived with her father after her parent's divorce. Jiang Shanmu works very hard to raise her. But his job often made him left her alone. One day when he was at work, he asked for help from Liu Jing's father to take care of his Wen Wen because he couldn't come home. Liu Jing went to Jiang Shanmu's apartment on behalf of his father.
Immediately, both of them form a bond of sisterhood after Liu Jing ask to stay a little longer because she doesnt wan tot hear her parent's nagging.
Wen Wen always made an interesting remark in this drama. Her character might be a child, but she has a wisdom that is so pure it sometimes was overlooked by the adults. Her every word is just like a slap to wake us up. Wen Wen portrayed by Wang Shen Di, a young and promising actress with an impressive filmography list. I saw her in A Writer's Odyssey movie, but I was more impressed by her in The Heart of Genius.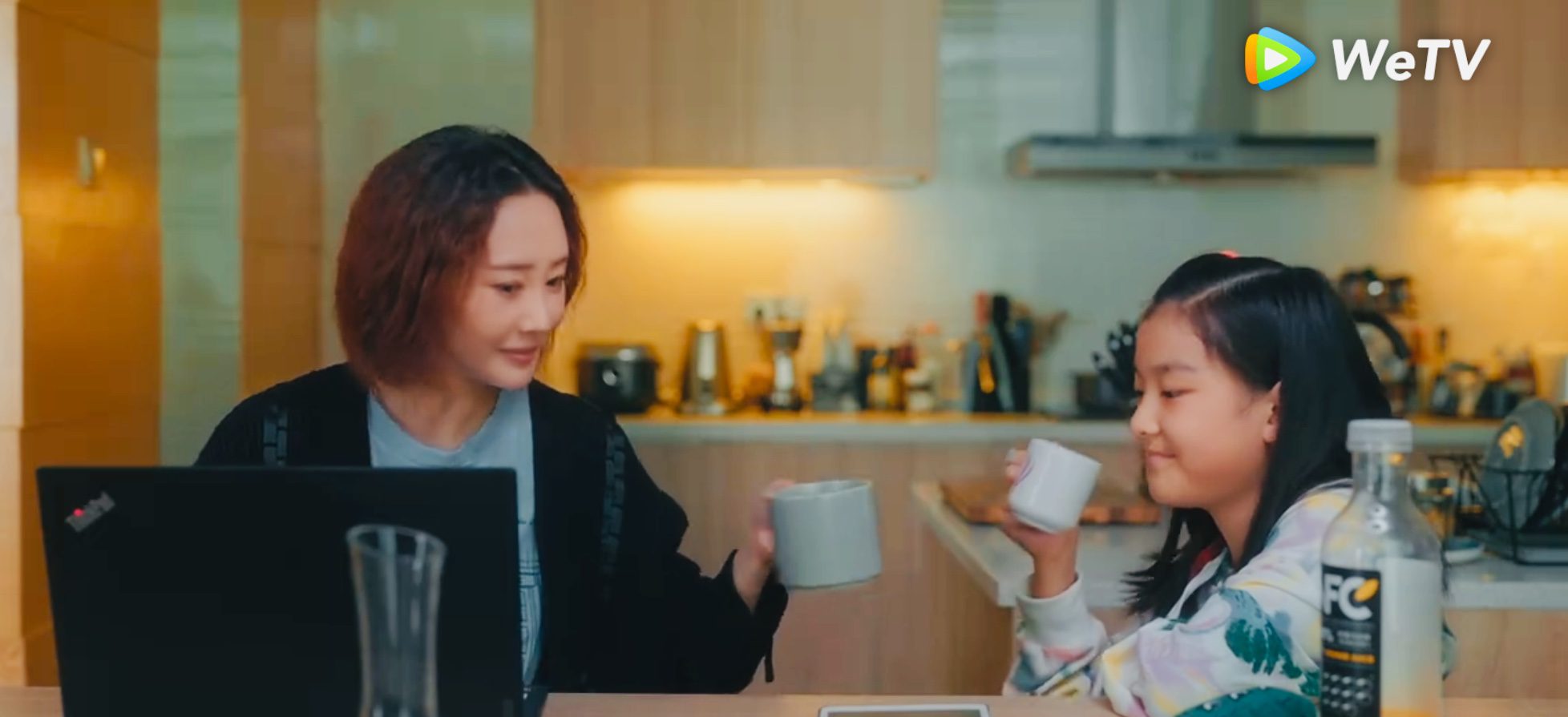 Let's Talk About The Men
The men around Liu Jing are Jiang Shanmu (played by Zhou Cheng Ao) and Song Chao (played by Liu Dong Qin). As a 30s single woman, Liu Jing's parents nagged her about getting married. Her mother even set her up on numerous blind dates, including with her rich childhood friend, Song Chao. The one whom her mother set her eyes to be her future son-in-law.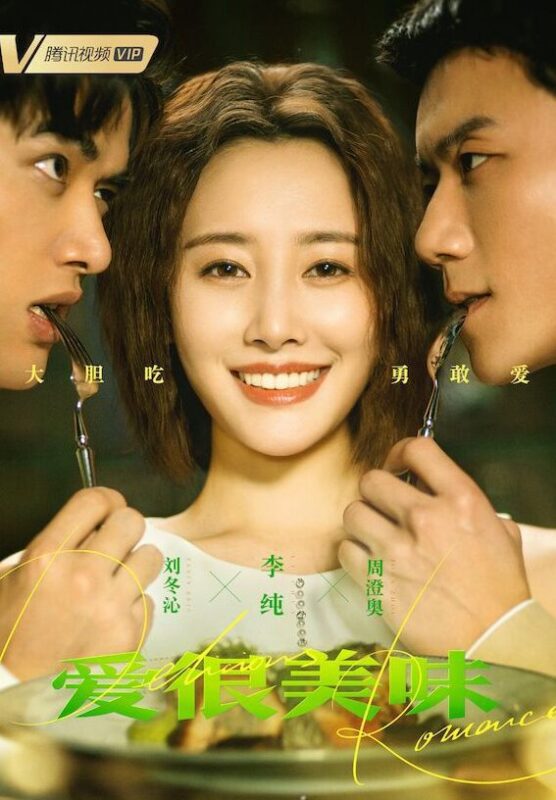 Hence, when they knows that Liu Jing was dating Jiang Shanmu, they disapproved because he was a widower with a teenage daughter. It was funny to see Jiang Shanmu and Song Chao's competition. They started as an enemy but ended up as a drinking buddy.
The men around Xia Meng are her ex-boyfriend Wang Ji Chong (played by Yang Bo Xiao) and boyfriend, Liu Bin (played by Zhang Fan). Wang Ji Chong is her college boyfriend who turned into a colleague and later become a subordinate. This kind of relationship was bothering him because Xia Meng with her dominant trait tends to be bossy everywhere, including at their home.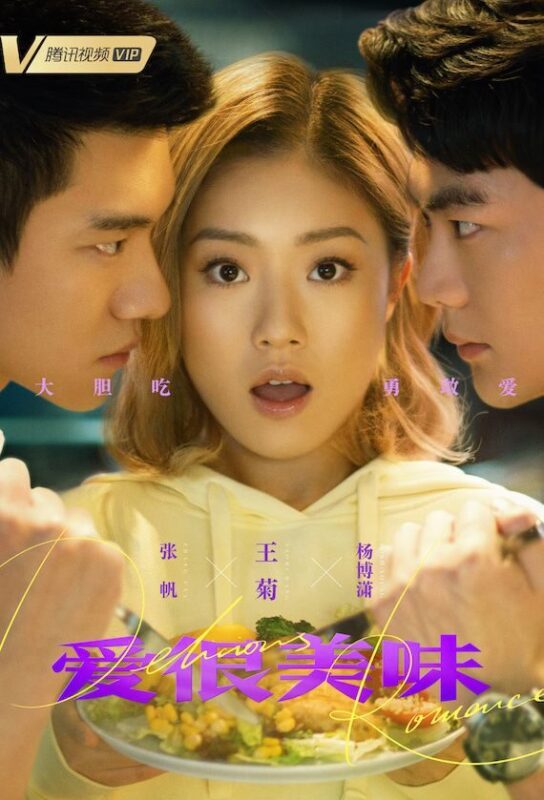 Liu Bin is the opposite of Wang Ji Chong, simple-minded without any wariness for Xia Meng. He believes in her. After they broke up, Xia Meng realize that the biggest obstacle in her former relationship is Wang Ji Chong's insecurity because she was way more successful and well off compared to him. When she was attracted to Liu Bin, she was afraid Liu Bin would be the same as Wang Ji Chong. So she decided to lie about her job and her home to him.
The last one is the men around Fang Xin. There were quite a lot of men who were attracted to her fragile beauty. As a husband, Ma Zhen Yu (played by Shi An) is a quite attentive but manipulative person. He takes care of her expenses, but he was weak when it comes to fidelity. Fang Xin found out that he was cheating on her after both of them got infected by Covid-19. You MUST SEE the scene. It was hilarious 😆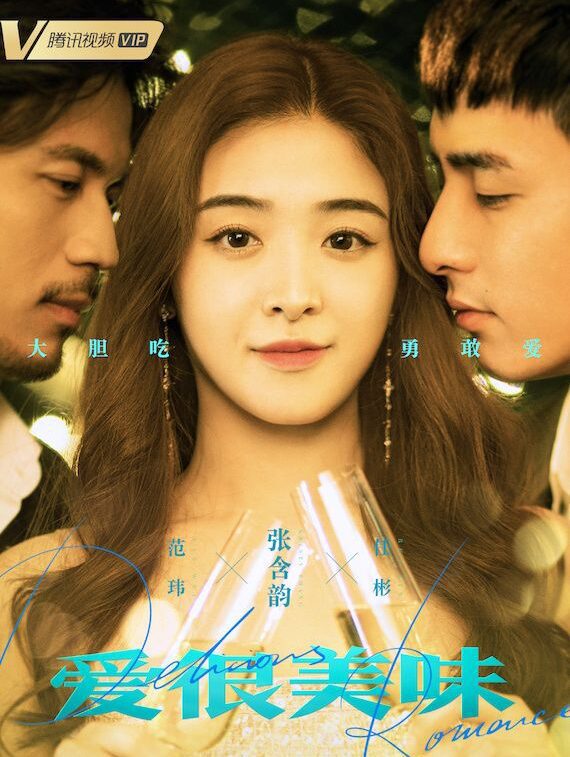 After their divorce was in process, Fang Xin met Zhang Ting (played by Ren Bin) who worked as a baker. Zhang Ting always wanted to get married and have a stable life but he has a bad past because Zhang Ting used to be a prisoner. But now, he just wanted to turn over a new leaf. Fang Xin realize her feeling to Zhang Ting after her client, Mr Huang, pointed it out to her. He also encourage her to make the first move.
I didn't quite get what made Fang Xin attracted to Zhang Ting, probably because he was handsome and appeared in the most fragile time of her life. Well, it was not fragile actually…😁. Fang Xin was hungry when she met him. She didn't have any food in her fridge and a restaurant rejected her food order because it was too complicated. Remember she has a lot of allergies? Yep… That's the reason. Fang Xin was too hungry, so she decided to eat the tea-leaf out of the bag…🤦🏻‍♀️
The Issues
There were many issues addressed in Delicious Romance. First, terrible parenthood. I was fuming when I saw Liu Jing and Xia Meng's parents when they nag their daughter about marriage. They try to force their belief and desire on Liu Jing and Xia Meng.
Liu Jing's parents would set many blind dates and invite Song Chao on the sly, without her consent.
While Xia Meng's parents force her to make up with Wang Ji Chong without thinking that if they got married it would be perilous. Fang Xin's parents were divorced when she was a child. Apart from the finances, they didn't care about her well-being. It was sad to see Fang Xin must face her first period by herself. Thankfully, Liu Jing and Xia Meng were there to comfort her.
Second, the financial matter is an issue that needs to be resolved in every relationship. Xia Meng-Wang Ji Chong relationship is an example. The financial gap is a problem for Wang Ji Chong because he believes in a traditional way of thought, that a man should be the breadwinner in his family.
Third, widowhood. It was hard for Jiang Shanmu to get Liu jing's parent's approval because he was a widower. Her parents were worried because they were afraid his failed marriage will affect the life of their daughter. They are also wary of Wen Wen afraid that she will hurt their daughter. Mom, Dad… didn't you see their relationship? They were best friends…
I lost count, but Fang Xin got a lot of issues, it started as a workplace competition. After 5 years of being a housewife, Fang Xin must restart her career journey. Her boss and colleague were horrible at first. They belittled her. Fang Xin had a friend who helped her.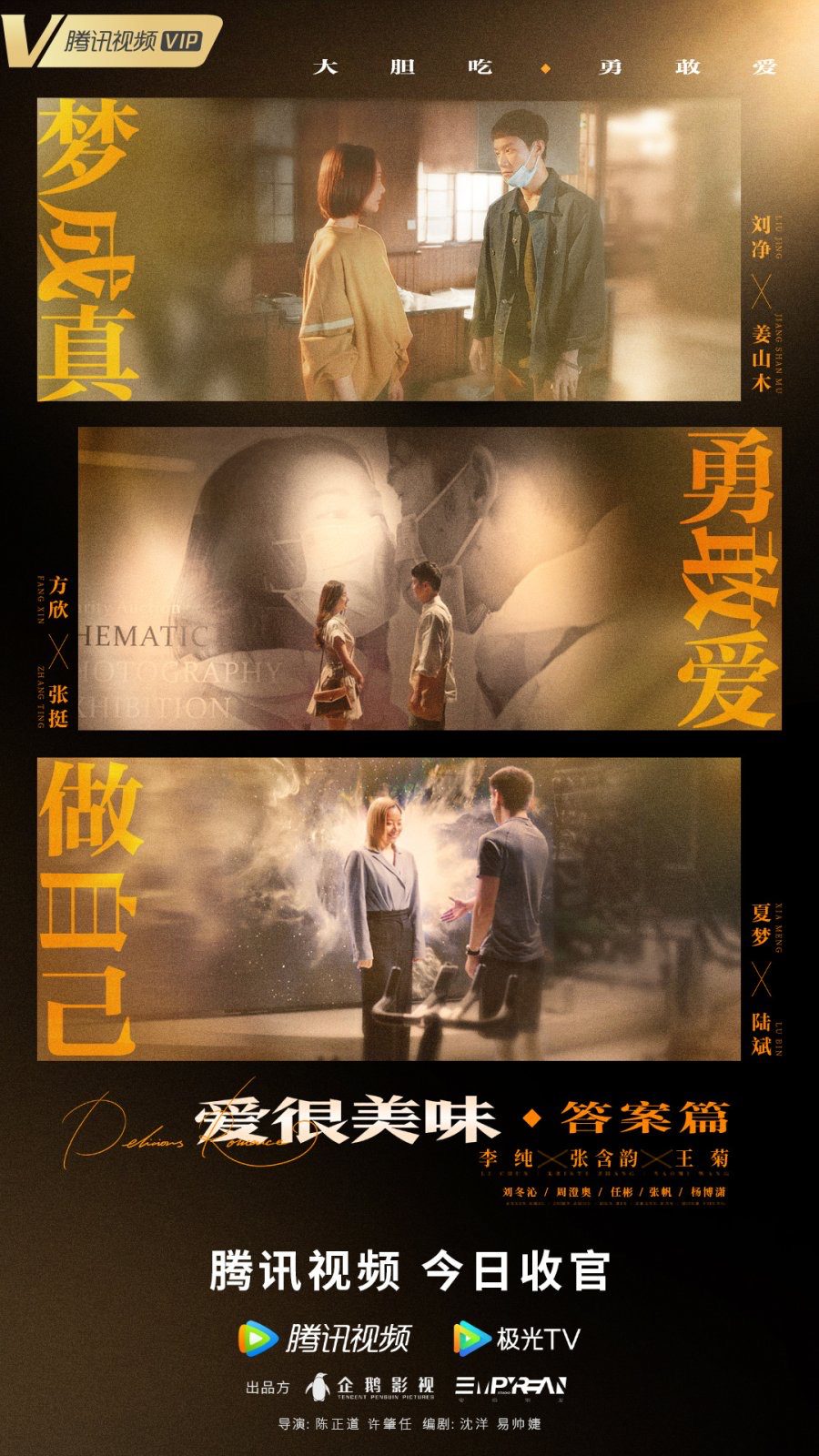 But the helping hand turns out to be a biting snake because he commits sexual harassment on her. But our Fang Xin is not someone who could you trampled on. She fights back and gets recognition from her boss and client. This is where she met Mr. Huang. They met for the first time when Fang Xin mistook him for her divorce lawyer. Mr. Huang was a gay who get married out of convenience. He was the one who urged her to make a first move towards Zhang Ting. Fang Xin's life surely was far from boring…😅
And the last one is life choice. Liu Jing faced a problem when she was laid off by her company. She can't tell her parents, afraid to make them worry. Therefore, she uses many lies such as she needs to work at home, or she pretends to go to work when she just sits in a park. When Liu Jing finally found her calling, which is to open a restaurant, her parents criticized her, badly. They were bent to make her find another stable job at a bank, which she hated.
The Ending (warning spoiler ahead)
Delicious Romance has a happy ending. Our girls got the life that they wanted. At least for now. Fang Xin got together with Zhang Ting after she made the first move. Which is something she has never done in her life. Liu Jing able to open the restaurant with the support of her parents. They also, finally, accept Jiang Shanmu as her daughter's boyfriend.
In the end of the drama, Liu Jing got proposed by Jiang Shanmu. And Xia Meng made up with Liu Bin after he reached out to her. They re-start the relationship by reintroduced themselves, without any lies. In the meantime, Wang Ji Chong finally got the job and position he wanted but he lost the love of his life… serve you right! 😡.
Xia Meng, Liu Jing, and Fang Xin's life is back on its track after a tribulation. But this is not the end, because there were always hardships in life. And whether they like it or not. They have to face it.
The Conclusion
It was such a delight to watch this Cdrama. The story flow was impeccable and it piqued my curiosity. I found it hard to stop watching Delicious Romance. And since life is a neverending spinning wheel, can I ask for another season of this well-written drama?
After stuffing myself with Chinese fantasy drama with a lot of magical love moments, Delicious Romance was like a fresh breath of air for me. It brought you a reality that was wrapped in good packaging. The story was well written and the drama was well directed. The actors acted very naturally. And the story left you wanting more.
All in all, Delicious Romance is a good drama for you to watch in your spare time. There's no need to wait for the weekend to come. Just watch it and thank me later. Happy watching!