Title: The Rebel Princess
Also known as: 上阳赋, Monarch Industry, Jiang Shan Gu Ren, Shang Yang Fu
Director: Cheng Yuan Hai, Hou Yong, Xu Zhi Ming
Genres: Historical, Romance, Drama, Melodrama
Country: China
Type: Drama
Total Episodes: 68
Aired: Jan 9, 2021 – Feb 25, 2021
Original Network: Youku
Where to watch: Rakuten Viki
Adapted from the novel "Emperor's Conquest" (帝王业) by Mei Yu Zhe (寐语者)
The Rebel Princess Synopsis
The Rebel Princess is a Chinese romance drama with historical background, released in 2021. The story was focusing on Princess Wang Xuan (played by Zhang Zi Yi) or A'Wu always has a wonderful life. She is beautiful, noble, rich, surrounded by love, and sheltered by a distinguished family. However, there is nothing such as perfect in this world. Her life was turned upside down when suddenly she was forced to marry Xiao Qi (Zhou Yi Wei), a powerful but low-born general.
Trapped at the center of the power struggle, the couple must rely on one another to overcome the hardships and the conspiracy of those close to them.
The Rebel Princess Review
I'm a huge fan of Zhang Zi Yi. So when she steps out from her throne to film a drama, I had to watch it. Despite all the raging criticism about her age and her role, I don't care. Zhang Zi Yi is a great actress and age is just a number.
The Rebel Princess is a well-made Chinese drama. Unlike any other drama that opts for younger actors, The Rebel Princess prefers the slightly matured ones.
The cinematography is astounding, the details are very well thought of. The costumes are beautiful and the makeup looks natural. Well… to be honest, I do get annoyed by Zhang Zi Yi's eyebrows, they were differently drawn sometimes.. 😆
Attention to Details
One thing that makes me fond of this epic chinese drama is it shows that an imperfect appearance is justifiable. It made the scenes look natural. The director lets the actor's hair unkempt, and it does make sense for us, the viewer. For instance, Xiao Qi's hair is always disheveled. Well, it's understandable because he is a soldier. He used to spend his time riding horses or practicing swords.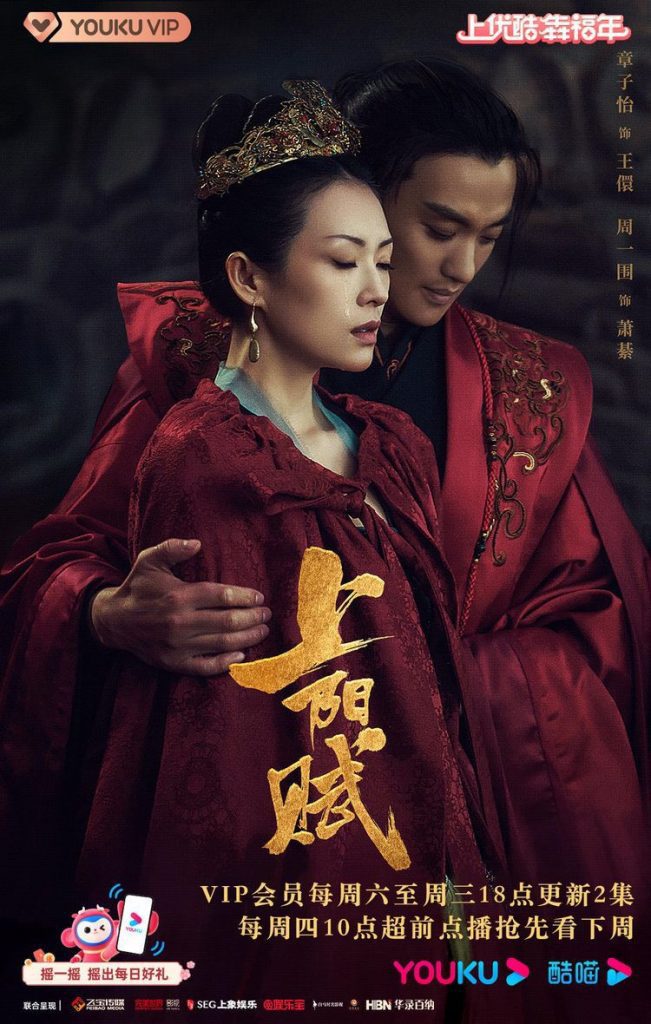 It would make no sense if his hair is always neat. Or A'Wu's hair when she was held captive. It is a proper situation for a disheveled appearance. And also there's a scene where A'Wu took a teacup from her maid. You can see a piece of thread sticking up her clothes.
It may be unintentional, but considering the situation where A'Wu was staying in the border town away from the rich capital and her maid had never been attended to a princess before, it appeared very natural to me.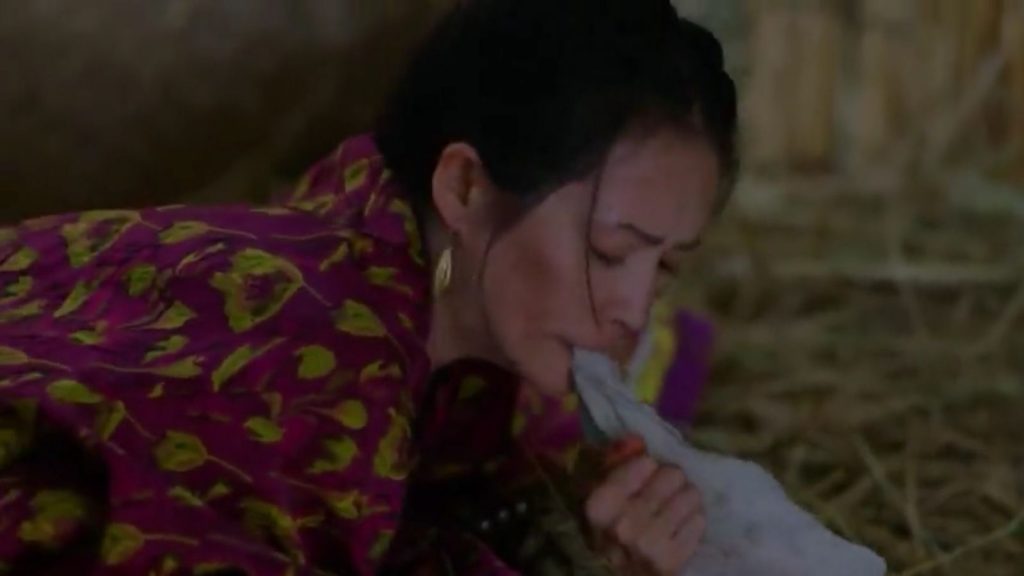 I Just Love It
The Rebel Princess might be one of the best Cdrama I've ever seen. The story was elaborate and captivating. The characters were well written and the actors were amazing. Zhou Zi Wei was perfect to portray a gentle but powerful Xiao Qi. The charisma and the bearing… I got hooked instantly..😍😍 I even keep his still image on my phone to see 😆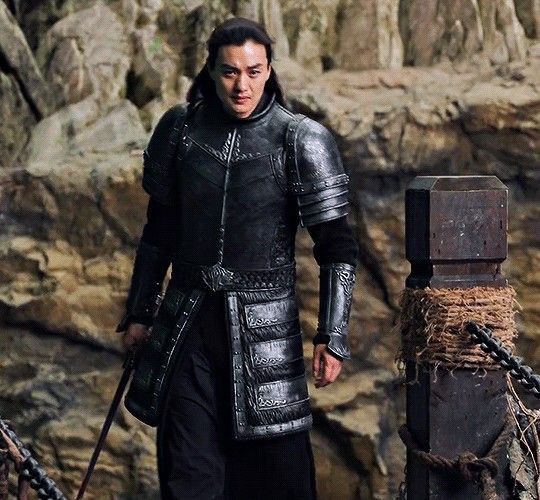 A'Wu and Xiao Qi's chemistry is not the only one that got me addicted. A'Wu and his brother Wang Su, or Xiao Qi and his entourage. The way they communicate and the body language.. Kudos to the actors!!
Other big names also show their acting qualities. Angie Chiu and Hewei Yu's presence is a nice surprise and my eye candy is Duan Duan Liu. 😍
All in all, The Rebel Princess satiated my thirst for a great historical drama after the Nirvana in Fire and Eternal Love: Ten Miles of Peach Blossom. The Rebel Princess is a must-watch Chinese drama for you to see.
Rebel Princess Character
Wang Xuan The Perfect One
Wang Xuan or A'Wu has everything. She is beautiful, clever, and rich, and her life is perfect. A loving family and a distinguished clan are all behind her.
But the sheltered and privileged life doesn't make her a spoiled princess, because from an early age she was raised as a designated empress from the Wang clan. Thus, when she was forced to marry Xiao Qi and was left alone on their wedding night, she still hold her dignity up high. She's the character that you will still believe in and support, no matter what happens.
Later, when facing a life and death situation, she shows her empress quality. She assesses all situations and makes a good measurement of them. She doesn't cower when facing the enemy heads on. A'Wu is a good person, lovable, strong, and loyal. Basically, a quality that every female protagonist must have.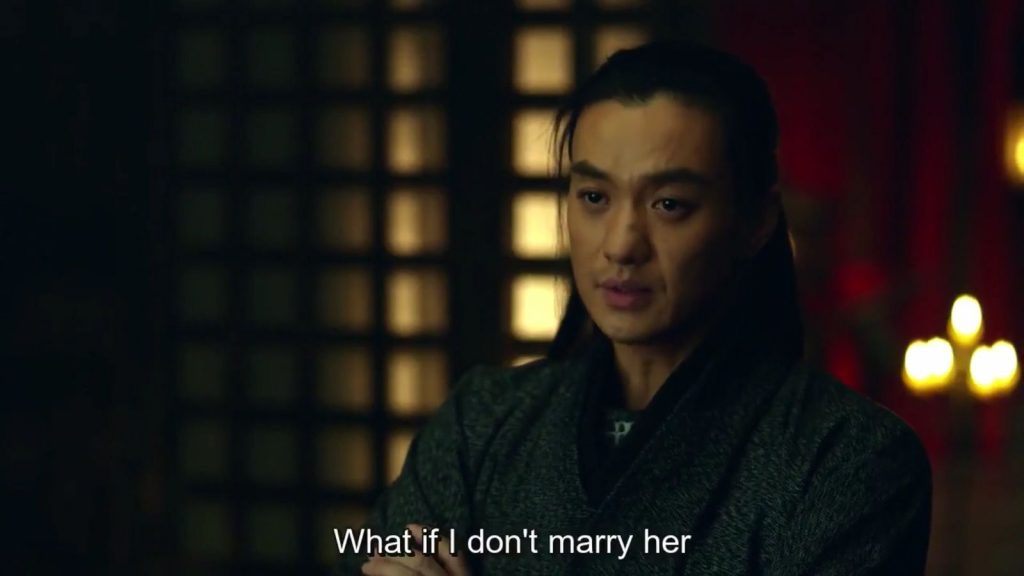 Xiao Qi The Gentleman
Xiao Qi has all the bearing of a war hero. He's straightforward, stubborn, powerful, and loyal. He's an amazing strategist and an expert in warfare. The kingdom relied on him to protect the border.
He treats his subordinates as brothers and treats their family amiably. He falls in love with A'Wu. However, he knows very well that A'Wu loves Zitan, therefore, he rejects Wang Lin's proposal. After the wedding, he keeps treating A'Wu respectfully.
Xiao Qi's character seems too good to be true. Nevertheless, this is a drama and everything is acceptable. 😁
The Story (Beware, spoilers ahead!)
The Wang and The Xies
For a very long time, the Wang clan and the Xie Clan have been the opposite parties at the court. The Ma clan, the royalty, has kept this situation to balance the court.
Wang Xuan or A'Wu was raised as a designated empress because her distinguished Wang clan had always produced an empress. Her aunt, the Empress, wants her to marry her first cousin, the crown prince. However, she falls in love with her third cousin Ma Zitan, the son of Noble Consort Xie. They had planned to get married. But the political shenanigans changed her plan.
Xiao Qi, the great general from Ningshuo, a city close to the border, had won a very important war.
The Emperor promised that whoever won the war would be made a prince, titled Yuzhang Wang. Since Xiao Qi is a low-born, this fact has become a heated debate among the nobleman. The Xie clan has already arranged for Xie Wanru to be married to Xiao Qi, for the sake of military power.
The Misplanned
At the same time, the Empress has plotted A'Wu so she could get married to the crown prince. However, an unknown third party has pulled some strings. The crown prince was caught in the bed with Xie Wanru and Xiao Qi accidentally saved the life of A'Wu. Thus, the crown prince married Xie Wanru, and Wang Lin proposed Xiao Qi to marry his daughter A'Wu. Xiao Qi rejects the proposal. But Wang Lin never gave up.
The Empress and Wang Lin join hands to poison the Emperor and accuse Consort Xie as the culprit. The Empress throw Consort Xie into the prison and threatens her to kill Zitan if Consort Xie doesn't confess her crime. Consort Xie confess and hangs herself to save Zitan. Then, the Empress also threatens to kill Zitan if A'Wu doesn't agree to get married to Xiao Qi. To save her loved one, A'Wu agrees.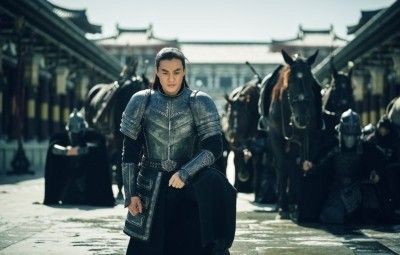 The Wedding and The Marriage Life
On their wedding night, Xiao Qi leaves A'Wu alone because there is a war break at the border. To avoid rumors, A'Wu leaves for Huizhou. She lives at Huizhou only with her maid, while Xiao Qi stays at Ningshuo.
A'Wu's peaceful life was disrupted when she was kidnapped by Xiao Qi's enemy. Xiao Qi saved her and finally they had the chance to make amends for their relationship.
Marriage life is starting to get better for A'Wu and Xiao Qi. They fall in love with each other. Despite their budding romance, the political situation dragged them into the center of a power struggle. Many have plotted to kill them, especially Xiao Qi, who holds the biggest military power.
But A'Wu and Xiao Qi are not easy to break. They were standing side by side to counter all the hardship and the betrayal of the one that was close to them.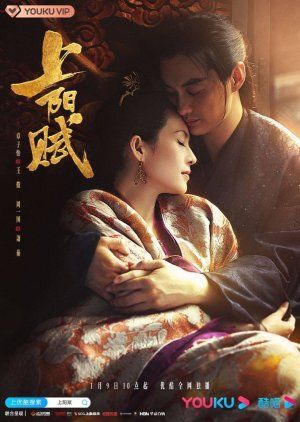 However, a cruel conspiracy tears them apart. A'Wu must protect herself from the mortal enemy who wants to marry her. At a critical time, Xiao Qi came to rescue her. Finally, they were reunited once again and chose a peaceful life away from the bustling of court politics. And like any other fairytale ends, they live happily ever after.
The Conclusion
The Rebel Princess is a feast for the eye. The videography, the costumes, and the actors are a perfect ensemble for a great story. I have never read the novel, but i do held a high hopes on it. I would recommend this chinese drama for those who have a romantic heart and for those whose into a complicated political drama.