Dear readers… have you read my post about Hi Venus Drama Review? Well, if you want to know a more detailed ending to the drama, this is it. Don't worry. Hi Venus ended with a happy ending for everyone…😉
Without further ado, let's start. Happy reading!
Hi Venus Ending Explained
What Happened with The Anxing Hospital?
Nasty gossip about Ye Shi Lan and Lu Zhao Xi spread among the employees of Anxing Hospital. It was said that Lu Zhao Xi was a playboy who toyed with Ye Shi Lan's feelings while Ye Shi Lan herself was a bad woman who schemed and was after his money and status. The writer of the post claimed to be one of the employees of Anxing Hospital. With false and truth mixed up, many people believed the gossip.
Lu Zhao Xi decided to reveal his secret to Ye Shi Lan. He was sent to the Anxing Hospital for 2 purposes: to improve the management system and to uproot Vice President Gao from his position in Anxing Hospital. Chairman Lu had found out about Gao Xuan's corruption.
However, it was hard to find concrete evidence. Also, because Gao Xuan was an old-time employee, they could not act recklessly. However, Gao Xuan seemed to have realized Chairman Lu and Lu Zhao Xi's intention, therefore to preserve his position, Gao Xuan must find a way to eliminate Lu Zhao Xi. The gossip was one of his doing.
The gossip spread in the city and the hospital's reputation was at stake. Chairman Lu decided to intervene. The first thing he did was to temporarily suspend Ye Shi Lan's work shift. Because it was his father's personal decision, Lu Zhao Xi should accept it. Ye Shi Lan also did not make a fuss about it. She knew that she should not add more problems for Lu Zhao Xi.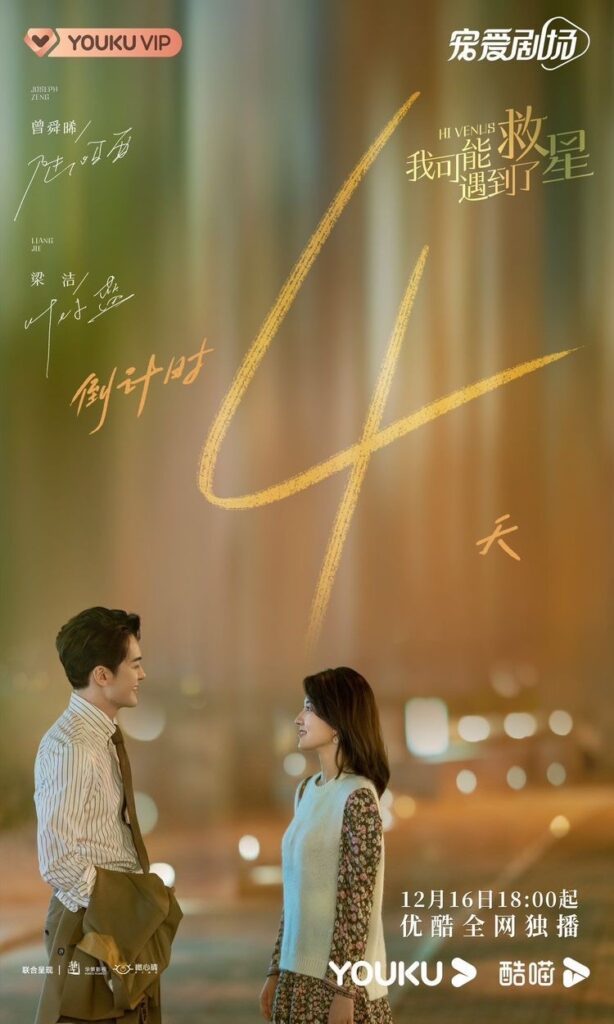 Chairman Lu was a veteran in the business world. In terms of sharpness, Lu Zhao Xi could not beat his father. He did not even realize that his right-hand man, Assistant Lu, always reported everything to Chairman Lu. Lin Kai Wen also plays an important part in Chairman Lu's scheme as the spy. Lin Kai Wen's main job was to win Gao Xuan's trust and gave him pieces of information that would lead Gao Xuan to his own destruction.
Chairman Lu made Lu Zhao Xi replace him on a business trip and called for Ye Shi Lan. He asked for Ye Shi Lan's cooperation in their plot. Chairman Lu wanted her to pretend that she had broken up with Lu Zhao Xi. The Chairman believed that Gao Xuan would use Ye Shi Lan as a tool to harm Lu Zhao Xi since he probably already knew the information about Ye Shi Lan's father's suicide.
Chairman Lu wanted to protect Ye Shi Lan from it, therefore he came up with the breakup idea. But Chairman Lu knew that Lu Zhao Xi would not agree with his idea, so they have to hide it from him. And to make everything seemed real, Ye Shi Lan went to Taoyuan Village for another round of medical aid program.
The next morning, she applied for the program and personally explained the situation to Gao Xuan. When she told him about the breakup, Gao Xuan's expression was unsightly. He immediately confirmed the news to Lin Kai Wen who told him that it was Chairman Lu's trick as easiest and most effective way to quell the controversy.
Lin Kai Wen also used the chance to pledge his loyalty to Gao Xuan and gave him the information about the B-ultrasonic machine and medicines that Lu Zhao Xi sent to Taoyuan Village Clinic. Lin Kai Wen told him to check on the account since the audit team has not left. Gao Xuan was satisfied with the information.
Chairman Lu did everything smoothly. Because of the inside information from Lin Kai Wen, it did not take long before Gao Xuan was arrested by the police, and the gossip was settled. Ye Shi Lan and Lu Zhao Xi's reputations also were cleared. Lu Zhao Xi, however, did not return to the hospital. He came to bid goodbye and explained the whole thing to Xu Li Yang, who actually was appointed as the President of Anxing Hospital before Lu Zhao Xi came. After everything was settled with Anxing Hospital, Lu Zhao Xi would continue to work for his father.
What Happened to Ye Shi Lan and Li Zhao Xi?
When the gossip spread, Ye Shi Lan decided to calm down and tried to keep her composure. But there was tumultuous emotion surging in her heart. She regretted her spur of the moment impulse to declare their relationship and was worried about Lu Zhao Xi. Meanwhile, the president himself was also worried about his girlfriend. The couple comforted each other and they felt that their relationship was stronger than before.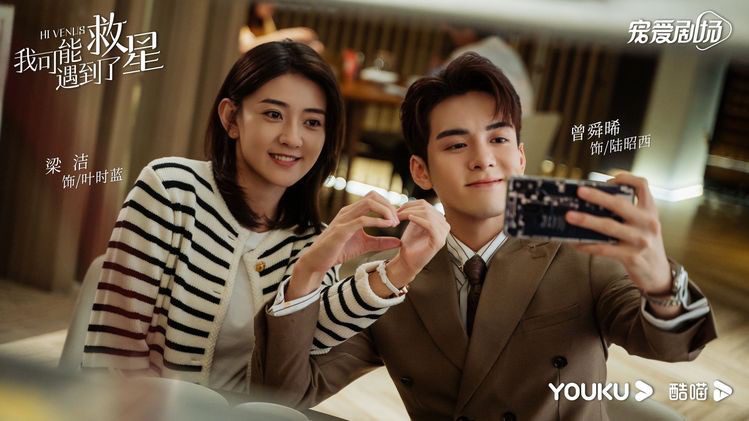 Ye Shi Lan's mother was worried about Ye Shi Lan's well-being. She was also worried whether Lu Zhao Xi loved Ye Shi Lan and was serious about his feelings. There was a reason why Ye Shi Lan was wary of her mother's thoughts. Back then after her father passed away, she found a suicide note written by her mother. The letter made her devastated but Ye Shi Lan put back the letter as if it was untouched. Her mother gave up the suicide idea.
Yet, Ye Shi Lan decided that she would never be her burden anymore because she did not want to lose her mother in the way her father did. She worked hard to do part-time jobs and stayed in a boarding school since Junior High School. After she grew up, Ye Shi Lan knew that her mother was worried because she lived alone. To ease her feelings, she lied about having a boyfriend.
After the meeting with Chairman Lu, Ye Shi Lan made Lu Zhao Xi promise that he would love her forever.
The next day, Ye Shi Lan gave her application to Gao Xuan and left the hospital quietly. Meanwhile, the news of her breakup was spread and many believed that she went to Taoyuan Village to heal her broken heart. Ye Shi Lan's life in Taoyuan Clinic was quite relaxed. The only thing that she was worried about was keeping her lies to Lu Zhao Xi. Lin Kai Wen explained everything clearly to Lu Zhao Xi after he got off the plane. Lu Zhao Xi was angry because he was the only one who did not know about the plot.
Lu Zhao Xi was worried that his parents actually did not agree with his relationship with Ye Shi Lan. But his father reassured him that they approved Ye Shi Lan to be with him because the breakup idea came from his mother. The tricky Lu Zhao Xi used the break-up situation for his own gain. He pretended to be angry for days while in reality, he enjoyed the situation because Ye Shi Lan would coax him again and again. She did not even realize that she was tricked by him…🤣
Lu Zhao Xi came to visit Ye Shi Lan at Taoyuan Village. Ye Shi Lan was elated and she rode a bicycle to meet him at the riverbank. They spent an intimate fishing date that day. Lu Zhao Xi told her about the information about his father's suicide which they found from Gao Xuan. Ye Shi Lan's father went to visit a hospital several days before the suicide. He found that he was diagnosed with severe illness. It seemed that he did not want to burden his family which was already impoverished which led him to the decision. Ye Shi Lan cried because she regretted that she blamed him for years.
To Ye Shi Lan's surprise, Lu Zhao Xi proposed to her that day and she accepted it. They spent a romantic night together at the clinic.
What Happened to Lin Kai Wen and Yao Jia Jia?
After Lin Kai Wen became Yao Jia Jia's manager, their relationship was getting closer and closer. Yao Jia Jia realized that she had fallen in love with Lin Kai Wen. She had the feeling that he also felt the same way, but never mentioned it.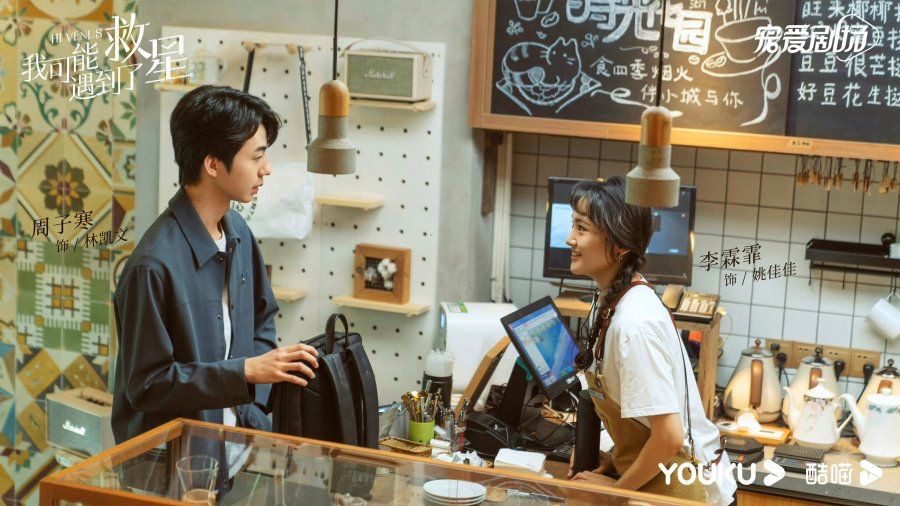 Yao Jia Jia found out that she dreamed to run her own coffee shop while working on her web novel. Yao Jia Jia decided to quit her job and started her coffee shop. Ye Shi Lan supported her by becoming an investor. Lin Kai Wen also helped Yao Jia Jia with her dream. He took her to find a good coffee shop that was sold by the owner. He also gave her several pieces of business advice before she made up her mind. Yao Jia Jia was so happy with him and told Lin Kai Wen that she liked him. Lin Kai Wen did not say anything after the confession, but he smiled happily.
Yao Jia Jia's happiness was not over yet. Lin Kai Wen gave her a piece news that a publisher has decided to buy the copyright of one of her books. The good news made her ecstatic that she automatically hugged Lin Kai Wen who blushed. The happiness spread to him and he also confessed his feelings. This time, it was Yao Jia Jia's turn to blush. Lin Kai Wen told her that he decided to share his habit of reading romantic novels with his colleagues as support for his girlfriend, Yao Jia Jia. They smiled happily before they continued their movie date.
My Two Cents
Tell me, dear readers, were you satisfied with the ending? I was a bit dissatisfied because the matter with Gao Xuan ended abruptly. However, since this Hi Venus drama mainly focused on romance it was enough for me. All in all, I had a good time binge-watching this drama. And I hope you would feel the same way as I did. I'll see you in the next post of Ending Explained. Bye Bye!