Title: Mysterious Lotus Casebook
Also Known As:莲花楼,Auspicious Pattern Lotus House, Ji Xiang Wen Lian Hua Lou, The Lotus Casebook
Director: Guo Hu, Ren Hai Tao
Cast: Cheng Yi, Joseph Zeng, Xiao Shun Yao
Screenwriter: Liu Fang
Genres: Mystery, Wuxia
Country: China
Type: Drama
Episodes: 40
Date of Release: Jul 23, 2023 – Aug 9, 2023
Original Network: iQiyi
Where to Watch: iQiyi, WeTV
Adapted from the novel: "Auspicious Pattern Lotus House" by Teng Ping
Dear readers, if you stumble upon this post, then I am sure you haven't watched this amazing drama and were thinking about watching it. I was too preoccupied by other dramas and I almost missed this gem. In this post, I will show you why Mysterious Lotus Casebook was a drama you should not miss. Stay tuned and enjoy this review!
Mysterious Lotus Casebook Synopsis
Ten years ago, Li Lian Hua was known as Li Xiang Yi. He was a leader of the Sigu Sect, widely known as the fastest sword master. His martial arts was invincible and he was recognized as the number one martial artist in the world.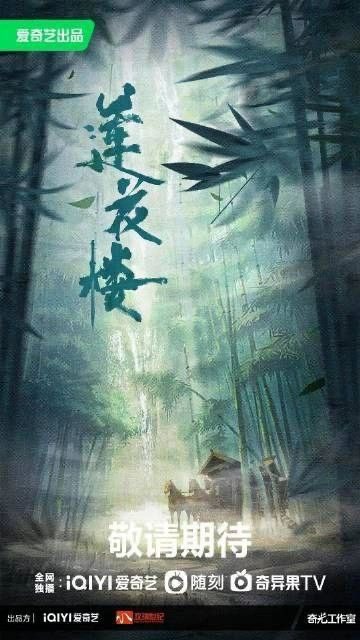 Many saw him as the hope of the martial arts world, but many saw him as a challenge that needed to be defeated. And one of them was Di Fei Sheng, the head of the Jinyuan Alliance of the Cult of Devil. To provoke Li Xiang Yi, Di Fei Sheng killed his senior Shan Gudao and hid his remnants.
Li Xiang Yi went to chase Di Fei Sheng. He needed an answer about Shan Gudao's body. Later they engaged in a fight. Out in the middle of the sea under the raging sky and crashing waves. At the same time, The Jinyuan Alliance destroyed the Sigu Sect. Nobody knows the winner of the fight between Li Xiang Yi and Di Fei Sheng because both of them went missing afterward. Some believe they have died.
Present time. Li Xiang Yi who survived had taken a new identity as a wandering miracle doctor named Li Lian Hua. He traveled everywhere with his small dog, Spirit Fox, and his portable house/office, The Lotus Tower. Li Lian Hua possesses extraordinary talent in medicine and special skill in observation. Therefore, there was no illness that Lian Hua could not cure.
Meanwhile, Fang Duo Bing is the sole descendant of Minister Fang and Tianji Manor Master. He was a free-spirited person with a righteous mind and a noble dream. Fang Duo Bing regarded himself as the direct disciple of Li Xiang Yi and he firmly believed that his master was still alive.
Fang Duo Bing followed in his footsteps and wanted to be a member of the Baichuan Academy, the last part of the Sigu Sect that carried the job of the court of the martial arts world.
Fate brings the teacher and the disciple together. They embarked on a journey that slowly unraveled the secret that had been buried for ten years. Yet Fang Duo Bing did not realize that his idol teacher whom he'd been searching for years was walking side by side with him.
Later another unexpected person joined the duo. He was Di Fei Sheng, the leader of the Jinyuan Alliance. Di Fei Sheng was the enemy of Li Xiang Yi and the Sigu Sect. Now the three of them had worked together to solve cases that brought them to the answer they had been searching for so long.
Mysterious Lotus Casebook Review
If you were considering whether this drama was something you should watch or ditch, then the answer was WATCH. This work of art could be considered one of the best dramas of 2023. The complicated story and the visuals were surpassing The League of Nobleman drama and The Ingenious One. All of them belonged to the same genre, Mystery, and I loved those dramas.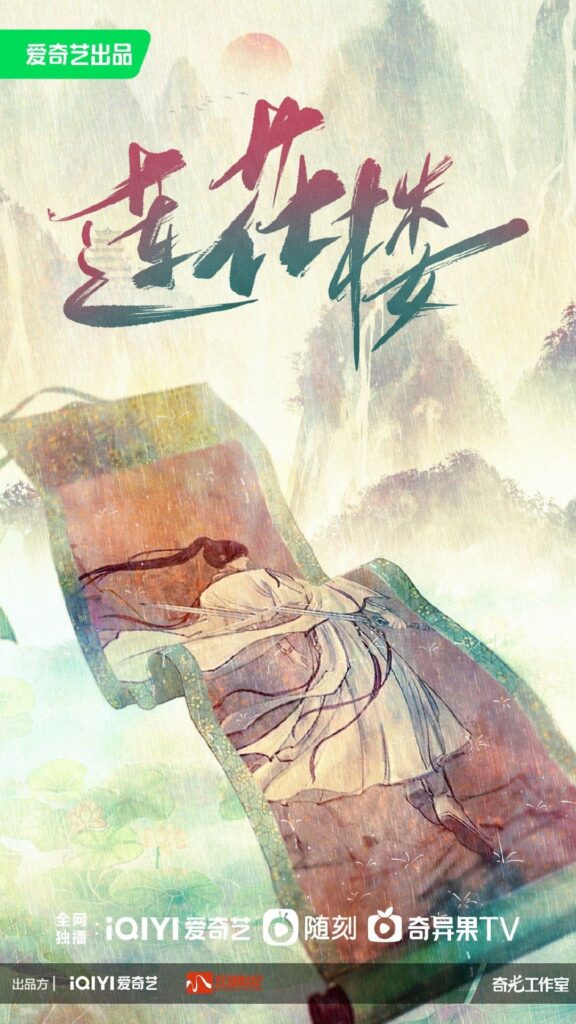 There were several solid reasons why you should watch this drama. The first one was the story. You would not find any other drama with a complicated, yet interesting like this. Every case seemed different and had no connection between them. But at the end of every case, you could see that there was a red string that connected them. It guides you to the answer to the question that had been looming around since the first episode, "Where was the body of Shan Gudao?"
When you move forward with the story, several plot twists make this story unpredictable. I was barely could predict the end of the story. But this was the thing that made a story interesting wasn't it? When you watch a drama that is not easy to predict, you feel interested and it arouses your curiosity. Your brain starts to work a little harder to guess where the story will bring you. And this Mysterious Lotus Casebook really made my brain jump in joy. 😁
To keep the story from being too boring or too serious, there were hints of comedy here and there. But mostly it happened before episode 27, when the story started to reach its climax. The problems become complicated and the atmosphere turns grim following Li Lian Hua's declining health conditions.
But before that, you could enjoy some subtle comedy in the weird interaction between the indifferent Li Lian Hua and the spoiled and naïve Fang Duo Bing. Things got out of control when Di Fei Sheng joined the duo. He was a cold and ruthless person, yet he would engage in a chopsticks fight with Feng Duo Bing over a roasted chicken. Solely because Li Lian Hua's cooking was inedible. 😆
The second reason was the visual. No, I'm not just talking about Cheng Yi's sickly beauty or Joseph Zeng's doe eyes. But the sets in this drama were beautiful. It did not show any ethereal sets like in The Blue Whisper, but the director and the production team have arranged many scenes that lives up to my expectation. It was well made and the details were well-thought of. Everything seemed natural and ordinary, yet at the same time, it looked special. I often pause the video to take a closer look at the details.
Of course, my favorite, and I believe many of you would feel the same, was the Lotus Tower. The first thing that came into my mind when I saw the Lotus Tower was it was another version of Howl's Moving Castle. A portable house occupied by a mysterious master. It was efficient and quirky at the same time. Imagine an RV towed by 4 horses, that was the Lotus Tower.
Inside the house, you could see a bed, dining table, a kitchen, lots and lots of storage, a dog house, and a balcony where Li Lian Hua grew several pots of plants. If we thought logically, of course, a house couldn't be towed by four horses, but this was the magic of imagination. Everything could happen in your mind.
The last reason was the actors and actresses in this drama. Chen Yi previously was famous for his role in Immortal Samsara and Love And Redemption. His delicate beauty was perfect for this role as if the role was created for him only. The way he move exuded the charm of the mysterious Li Lian Hua. Through his micro expression, Chen Yi showed us Li Lian Hua's feelings.
The slight smile that appears when Li Lian Hua is happy because of candy. A frown that disappeared in an instant when Li Lian Hua had to hide the pain in front of the enemies. And the downcast expression in his eyes when Li Lian Hua had to drive Fang Duo Bing away.
Li Lian Hua was worried about dragging his disciple into a dangerous situation. Or the one that broke my heart. The teary eyes and the tightened lips when Li Lian Hua had to face the fact that the one he held dear in his heart, had betrayed him for years. Chen Yi could express everything that Li Lian Hua felt clearly. I think after I finish this review, I'll be stuffing my watch list with Chen Yi's dramas.😍
Another one who took my heart away after this drama was Joseph Zeng. He used to play in Hi Venus and Rebirth For You. Joseph Zeng also appeared in Meet Yourself as the CEO of a renowned bookstore. However, none of those roles could defeat his acting as Fang Duo Bing.
This young master of Tianji Hall was known as someone who was expressive, and naïve, but righteous. He easily gets distressed when he sees injustice. But then Fang Duo Bing would charge bravely and face the enemy. But when he was with Li Lian Hua, Fang Duo Bing looked like a youngster who was easily tricked by an adult. He was playful and with his doe eyes, he could take your heart away every time the director took a close-up shoot. 🥰
Here in this drama, you can see Xiao Shun Yao acts as Di Fei Sheng. Xiao Shun Yao's strong facial feature was a perfect fit for Di Fei Sheng's resolute personality. He looked sharper than his role as Tantai Ming Lan in Till The End of The Moon drama. More like his role in The Blue Whisper, but without Lin Hao Qing's gentleness.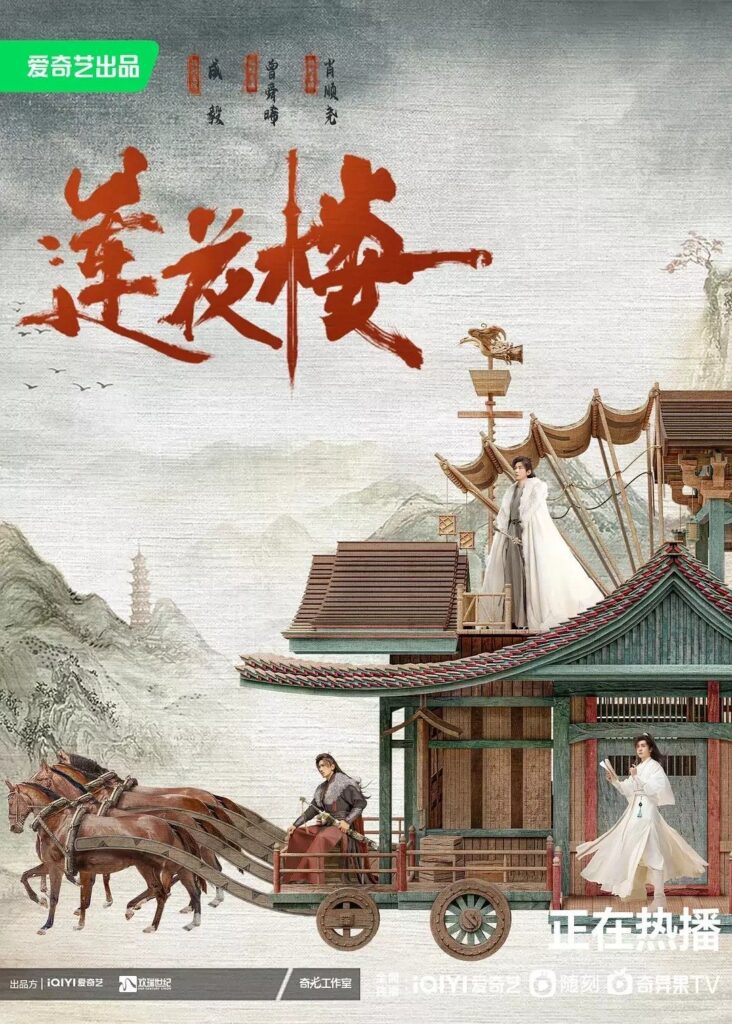 I admire the chemistry between our main leads, Chen Yi, Joseph Zeng, and Xiao Shun Yao because their interaction were natural and their presence did not suppress each other, but rather complementing each other.
The ladies in this drama were superb, especially Rain Wang, Estelle Chen, and Chen Du Ling. Rain Wang was the one who impressed me much. She successfully portrayed the lunacy of Jiao Li Qiao, the red-clad villainess. She looked bewitching and seductive with a hint of childishness but you would not miss the cruelty in her eyes. Two thumbs up for Rain Wang's acting skills.
Meanwhile, Estelle Chen looked completely different from her previous role as He Zhao Jun in Love Like The Galaxy. This time she was a playful and high-spirited young woman who admired Li Lian Hua. Che Du Ling on another hand, acted as Li Xiang Yi's sweetheart. She lived up to her role as the most beautiful heroine worshipped by many, yet in my eyes, Chen Du Ling lacked of heroic aura. She was more like a boudoir girl in the historical genre.
Mysterious Lotus Casebook was an adaptation of a novel titled Auspicious Pattern Lotus House by Teng Ping. I've never read the novel, therefore I could not compare the book and the drama. But I am truly satisfied that this drama was well written. The screenwriter of this drama was Liu Fang, who used to be an actress with a long filmography and she used to be a director for 2020's drama, Heroes.
This drama was not the first collaboration between Cheng Yi and the director, Guo Hu. They also teamed up in Immortal Samsara. Guo Hu was a very talented director who was behind the success of One and Only, Love and Destiny, Lost Love in Times, Eternal Love, and Love O2O. Meanwhile, our co-director Ren Hai Tao is also behind the success of Immortal Samsara, The Romance of Hua Rong, Love and Destiny, and Lost Love in Times.
Mysterious Lotus Casebook drama was a masterpiece that was made under a good collaboration between the directors, screenwriters, actors, and the production team. 👍
The Cinematography
I like the way the camera moved dynamically following the movement of the characters. They combine slow motion and fast motion, especially in fighting scenes. Sometimes to emphasize the object, the camera would move in every direction even upturned. Every scene was shot efficiently and beautifully.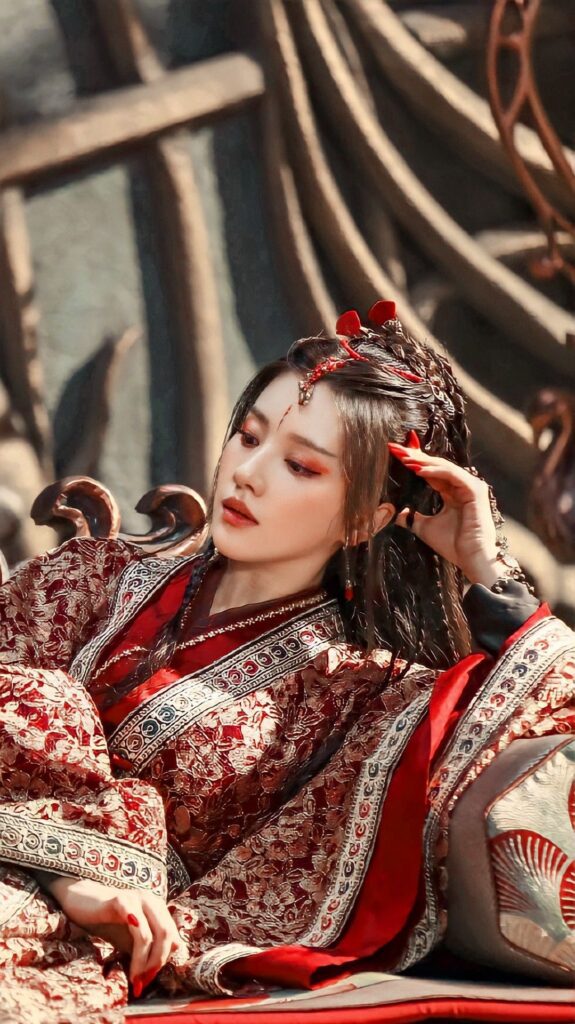 The lighting, shooting angles, and the set were amazing. I like the fighting choreography. Every scene was well thought out. The director and production team also took care of the costumes very carefully. Every color and design was made according to the character's preferences. It was not a coincidence that Li Lian Hua only wore plain colors because he tried to be a humble yet ordinary person.
Plain-colored robes would not attract much attention from the bypassers. But when he was Li Xiang Yi, he would use a red robe to emphasize his presence. Di Fei Sheng's robe were made with a structured design to complement his strong personality. Fang Duo Bing always wore pastel colors because he was a soft-hearted person, yet the design was full of strong lines because Fang Duo Bing was a righteous person who was not easily swayed by others.
The only thing that made me speechless, was the actors and actresses seemed to suffer from bad makeup foundations. Sometimes their complexions were too white and powdery. And sometimes their complexion was uneven. For instance, Chen Du Ling's scene when she scolded Xiao Zijin about Li Xiang Yi's rumors. Her forehead near the hairline needed a touch-up badly. Even though this minor matter made me distracted, it did not annoy me much and I still could enjoy this drama happily.
The Story
Mysterious Lotus Casebook refers to the cases that Li Lian Hua must crack. As the owner of the Lotus Tower Medical Centre, he was a famous wanderer physician who made money by curing others. Everywhere he goes, Li Lian Hua is always followed by a dog named Fox Spirit. Li Lian Hua seemed an ordinary person who was weak without any martial arts ability.
Fang Duo Bing was born as a sickly boy. When he was ten years old, his mother found her long-lost younger brother. Because she never liked the martial arts world, Madam He never disclosed about their sibling's relationship.
Fang Duo Bing's uncle was the one and only Shan Gudao, the Deputy Sect Leader of Sigu Sect. He taught Fang Duo Bing martial arts secretly. But because of his sickly body, Fang Duo Bing could not catch up and always failed. Until one day a young man gave him a wooden short sword. He said that the sword suited him better.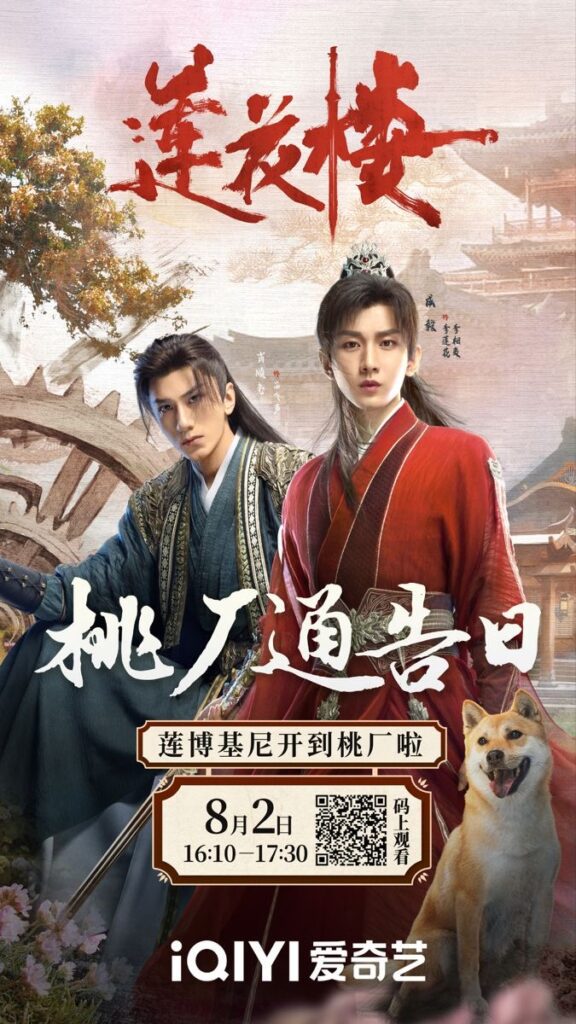 If Fang Duo Bing could master the hundred foundational moves with the wooden sword, he would take him as his disciple. Before he went, Li Xiang Yi told him not to lose his sword again. A swordsman must wield his sword firmly to pacify injustice in the world.
The story starts with the meeting of Li Lian Hua and Fang Duo Bing. They were involved in the first case, the dead thief. It did not take a long time before Fang Duo Bing and Li Lian Hua to acquainted with each other. At first, Li Lian Hua used Feng Duo Bing so he could get away from the people of The Hall of Wind and Flame.
But later he learned that Fang Duo Bing regarded himself as Li Xiang Yi's direct disciple. Li Lian Hua could not deny it, because although the disciple thing was a one-sided acknowledgment from Fang Duo Bing, he said that he would recruit Fang Duo Bing as his disciple and give him the wooden short sword.
It only took several episodes for Li Lian Hua to realize that Fang Duo Bing was a young boy whom he met years ago. Meanwhile, Fang Duo Bing was kept in the dark about Li LIan Hua's identity as Li Xiang Yi for 27 episodes.
My favorite part of this drama, was when Li Lian Hua, Fang Duo Bing, and Di Fei Sheng embarked on a journey. The relationship between them was quirky and hilarious at the same time. Li Lian Hua and Di Fei Sheng had an agreement that they would investigate what happened ten years ago.
Di Fei Sheng already had a suspicion about the way Shan Gudao's death. Li Lian Hua asked Di Fei Sheng to keep his identity a secret from Fang Duo Bing. While Li Lian Hua also hides the real identity of Di Fei Sheng.
During their journey, Fang Duo Bing only knew that Di Fei Sheng was called A-Fei who came from Nanhai Sect. They often quarreled and fought. The reason was that Fang Duo Bing always thought that A Fei was a bad person who bore a devil's intention toward the weak Li Lian Hua. Meanwhile, Di Fei Sheng always fought him back due to his arrogant nature. And in every fight, you could see the helpless look on Li Lian Hua's face.
Li Lian Hua and Fang Duo Bing cracked the cases using their superb observation method. Both of them would observe the crime scenes and make a deduction according to the proof.
The story was all about solving mystery cases until Li Lian Hua and Di Fei Sheng realized that there was more to the story behind Shan Gudao's death. And it involved the plan to revive a country and a plan to control the world. In the end, it also involves the royal family and the Emperor himself. Brace yourself for a major plot twist near the end of the drama.
The murder case of the Second Miss Yu of Yu City was the most heartbreaking case for me. It was true what Li Lian Hua said, "Yu QiuShuang was a poor thing. None of the people she loved loved her. And none of them wanted to leave her alive". That poor girl had to die unjustly because people around her were selfish.
The closure of Mysterious Lotus Casebook drama was an open ending but it looked like a bad one, and it broke my heart (you can read the detail about it in Mysterious Lotus Casebook ending explained post). I never liked the open-ended because it left us guessing about what could happen with our main leads. Thankfully, we could watch the alternate ending on the bonus episode provided. Even though it is still another open ending.
The Characters
Li Xiang Yi / Li Lian Hua
Although Li Xiang Yi and Li Lian Hua were the same person (played by Cheng Yi), they had a very distinct nature. Li Xiang Yi was an arrogant person who thought that he could control the world. Meanwhile, Li Lian Hua was a humble but indifferent person. This difference was two worlds apart and nobody could guess that they were the same person.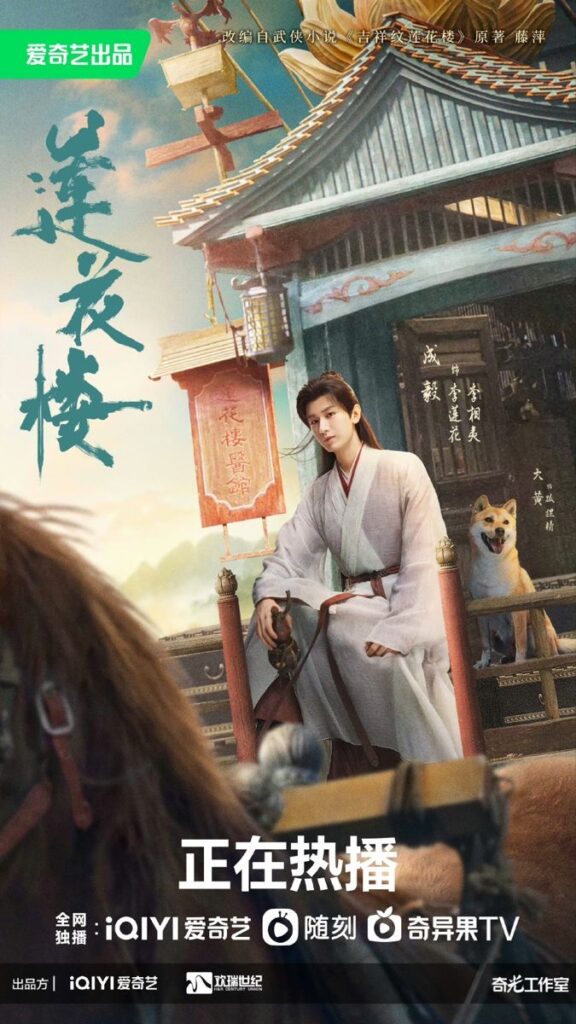 However, there were always people who could easily recognize Li Lian Hua as Li Xiang Yi. They were Qiao Wan Mian, Di Fei Sheng, and Zhan Yunfei. Although Qiao Wan Mian could recognize the habit, because Li Lian Hua did not want to disclose his identity, she was left wondering whether she had recognized the wrong person. While Di Fei Sheng could recognize Li Lian Hua as Li Xiang Yi from his martial arts. It was Zhan Yunfei who recognized Li LIan Hua instantly.
Li Xiang Yi was an orphan, his parents and family was murdered so he wandered off the street alone until he met Shan Gudao. Back then Shan Gudao was in his teenage years while Li Xiang Yi was only four years old. Their master took them in and trained them as their disciple. Later on, Li Xiang Yi rose to the top of the martial arts world at the age of eighteen and established The Sigu Sect.
Before the fateful fight ten years ago, Li Xiang Yi had a dispute with Shan Gudao about the Jinyuan Alliance. Li Xiang Yi already signed a five-year truce with Di Fei Sheng while Shan Gudao wanted to help the court eliminate the Jinyuan Alliance. Shan Gudao was disappointed in Li Xiang Yi's decision and decided to quit the Sigu Sect.
Afterward, Shan Gudao was found dead with a sword wound on his chest. He was attacked and killed by the people from the Jinyuan Alliance. This was the incident that led to the destruction of the Sigu Sect and Jingyuan Alliance.
After the fight with Di Fei Sheng, Li Xian Ying saw how he had ruined his own sect. At the same time, he learned that Qiao Wan Mian, his lover, had given him a breakup letter. When he was in his weakest state, a monk named Wuliao from the Pudu temple helped him.
With his Golden Needle technique, Wuliao brought him back to life. But the poison inside his body was too powerful and incurable. So Li Xiang Yi lost almost all of his inner force. The poison could not be eliminated, and he would die ten years later.
However, the Golden Needle technique made Li Xiang Yi's appearance change. He no longer looked like Li Xiang Yi. Therefore, many people could not recognize him anymore. Afterward, Li Xiang Yi started a new life with a new identity as Li Lian Hua.
Fang Duo Bing
Fang Duo Bing (played by Joseph Zeng) was the Young Master of Tianji Hall. His father is Minister Fang Zeshi of the Ministry of Revenue and his mother Madam He Xiao Hui is the head of Tianji Hall. Fang Duo Bing is the only descendant of the Fang family as well as Tianji Hall. He always carries a wooden short knife graved with two words, Xiang Yi.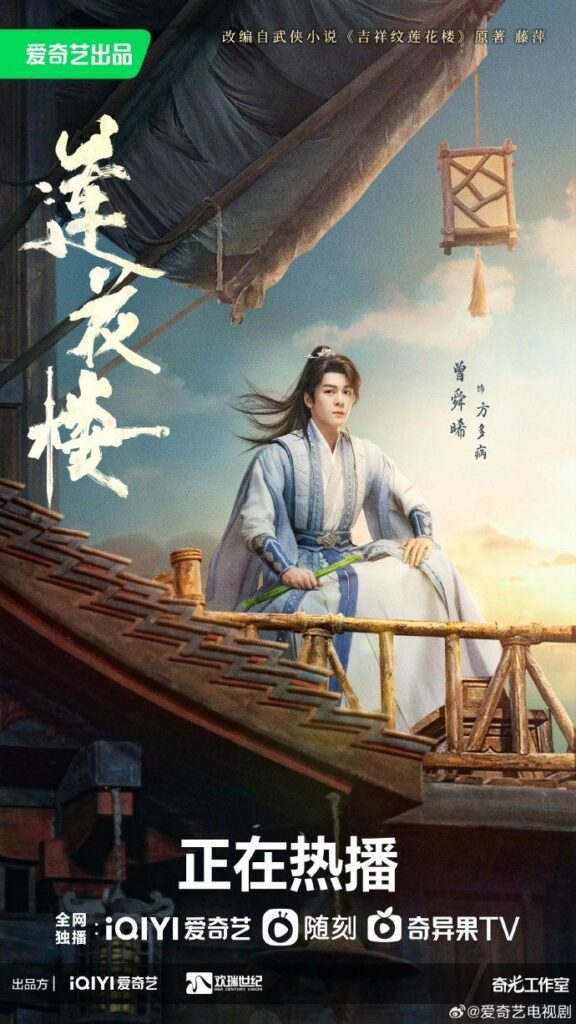 The sword was given by Li Xiang Yi, who promised that if he could wield the sword, he would take Fang Duo Bing as his disciple. Fang Duo Bing wanted to stay at Baichuan Academy because he firmly believed that Li Xiang Yi was only missing and was not dead yet. And someday he would revive the Sigu Sect once more.
Fang Duo Bing is a young and righteous man. He wanted to be the hero who brought peace to the martial arts world. His mother taught him to be honest and upright. Always resort to justice and avoid using dirty tricks. Combined with his cheerful, free-spirited, and ignorant nature, Fang Duo Bing brought a fresh breath into this story. Although he did not look reliable, Fang Duo Bing is a good detective in the making. He was born talented, mindful, and observant, but only lacked practice.
As he believed that he was the direct disciple of Li Xiang Yi, Fang Duo Bing always carried this status proudly, but not arrogant. He honored and idolized his master, even though ten years had passed and he did not know Li Xiang Yi's whereabouts. In his eyes, there was nobody as great as Li Xiang Yi. He would scold anyone who talked badly about Li Xiang Yi, including Li Lian Hua.
Although Li Lian Hua always tried to sway Fang Duo Bing's opinion about Li Xiang Yi, this young and stubborn man was adamant. He truly looked like a die-hard fans of an idol.
Fang Duo Bing's life was full of surprises. He ran away from home because he avoided an arranged marriage with a princess. Fang Duo Bing's biological parents were not Minister Fang and Madam He. He was born from the relationship between He Xiao Lan, the second miss of Tianji Hall, and Shan Gudao.
He Xiao Lan died not long after she gave birth to him. Fang Duo Bing was entrusted to He Xiao Hui by his mother. And He Xiao Lan did not want her son to learn about this secret. Shan Gudao himself used to be oblivious to Fang Duo Bing's existence. But later he often came to Fang Mansion to see him. He Xiao Hui introduced Shan Gudao as her long-lost younger brother, in other words, Fang Duo Bing's uncle.
Fang Duo Bing's nickname is Xiao Bao. Only his mother, father, and aunt called him by that name. Later when Li Lian Yi started to acknowledge and grow some caring feelings for Fang Duo Bing, he also called him Fang Xiao Bao.
Di Fei Sheng
As the leader of the Jinyuan Alliance, Di Fei Shen (played by Xiao Shun Yao) was famous for his strong personality. He was a focused and determined person. Nothing can scare him or make him waver from his goal. He is also famous for his cold and ruthless nature. Di Fei Sheng was obsessed with being the number one martial artist in the world. And the only person who got in his way was Li Xiang Yi.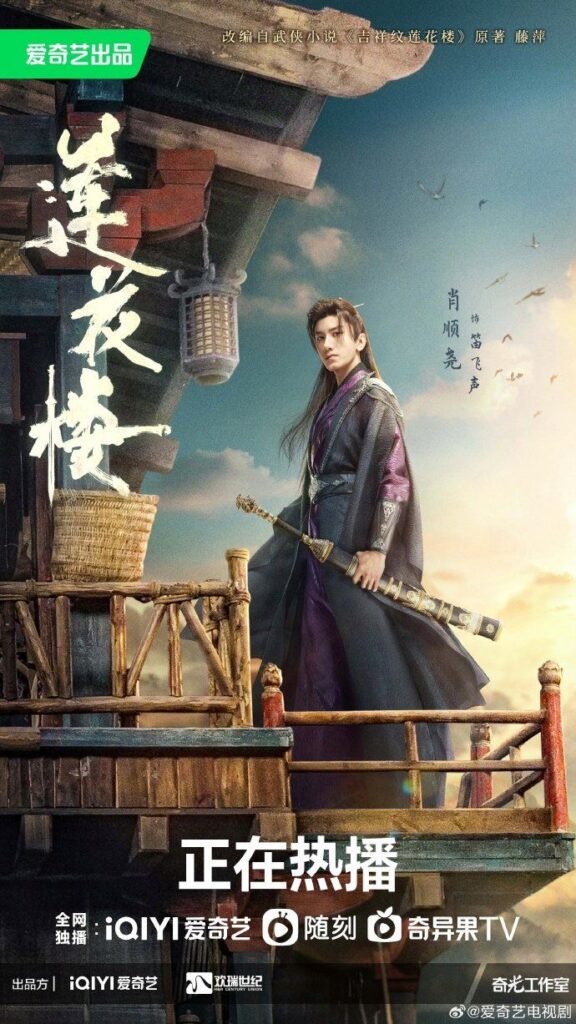 For Di Fei Sheng, Li Xiang Yi was the only opponent that he recognized. Therefore when he learned that Li Lian Hua was Li Xiang Yi, all he cared about was to re-do the battle between them. But Di Fei Sheng must swallow his disappointment when he knew Li Lian Hua was no longer Li Xiang Yi and his excellent martial arts skills.
One thing that made Di Fei Sheng look better in my eyes was that although he was a ruthless person, he was a man with a virtue who would avoid using dirty tricks. He felt that using dirty tricks like poison was an insult to his ability. Di Fei Shen was proud of himself and he showed it to everyone in the world.
Qiao Wan Mian
Qiao Wan Mian (played by Chen Du Ling) has long been familiar with Li Xiang Yi since they were young. She was also a member of the Sigu Sect and people recognized her as the future wife of the Sigu Sect leader, Li Xiang Yi.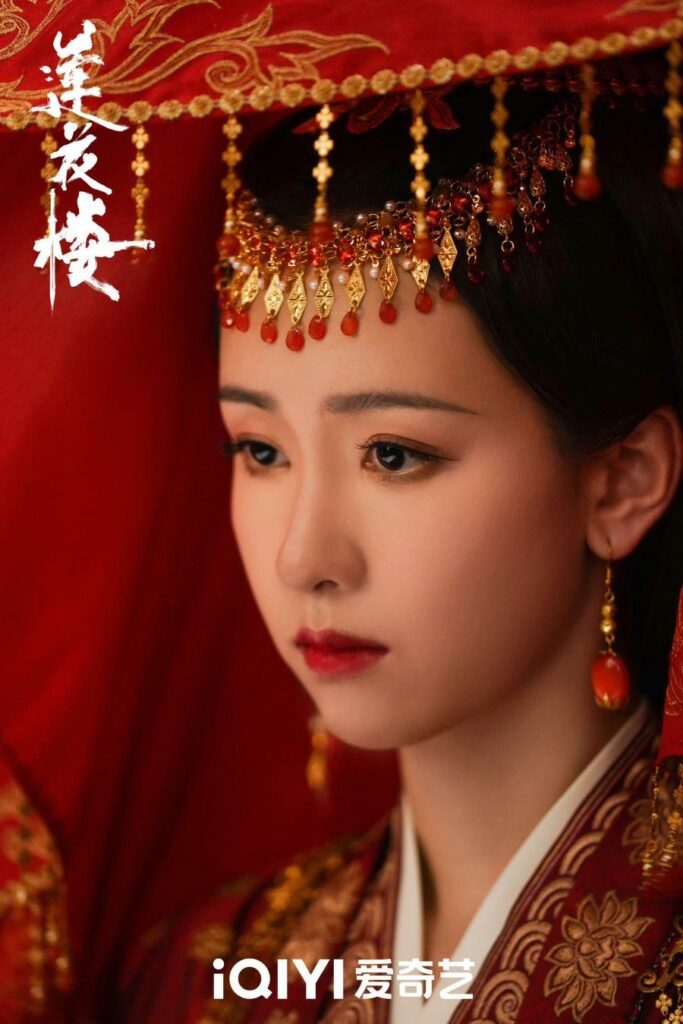 After the Sigu sect was destroyed and Li Xiang Yi went missing, Qiao Wan Mian refused to believe that Li Xiang Yi had died. She always went to a temple to pray for him, but she never lit the rebirth lamp for him, because Qiao Wan Mian firmly believed that Li Xiang Yi was not dead yet.
But all this year Qiao Wan Mian always had some regret in her heart. She could not forget the words she said to Li Xiang Yi in the broken-up letter. Qiao Wan Mian said that she was tired of running to catch up with him. In her eyes, Li Xiang Yi only had martial arts and the world inside his heart. But after Li Xiang Yi was gone, she could not forget him at all.
During ten years of waiting for Li Xiang Yi, Qiao Wan Mian was getting closer to Xiao Zi Jin. But because of the lingering feeling inside her heart, she was hesitant to accept his love.
Xiao Zi Jin
He was the most petty and narrow-minded character in this drama. Xiao Zi Jin (played by Huang You Ming) was born with a handsome face and talent in martial arts. Yet his insecurity and jealous nature could only bring him harm.
Even though he managed to marry Qiao Wan Mian and become the leader of the Sigu Sect, Xiao Zi Jin could not move on from the past. He hated Li Xiang Yi so much and it became worse when Qiao Wan Mian decided to annul their wedding because he used dirty tricks to smear Li Xiang Yi's reputation.
Jiao Li Qiao
As the saintess of the Jinyuan Alliance, Jiao Li Qiao (played by Rain Wang) holds the power of management during Di Fei Sheng's absence. She was a cunning and scheming woman who used her beauty to manipulate many men from various sects.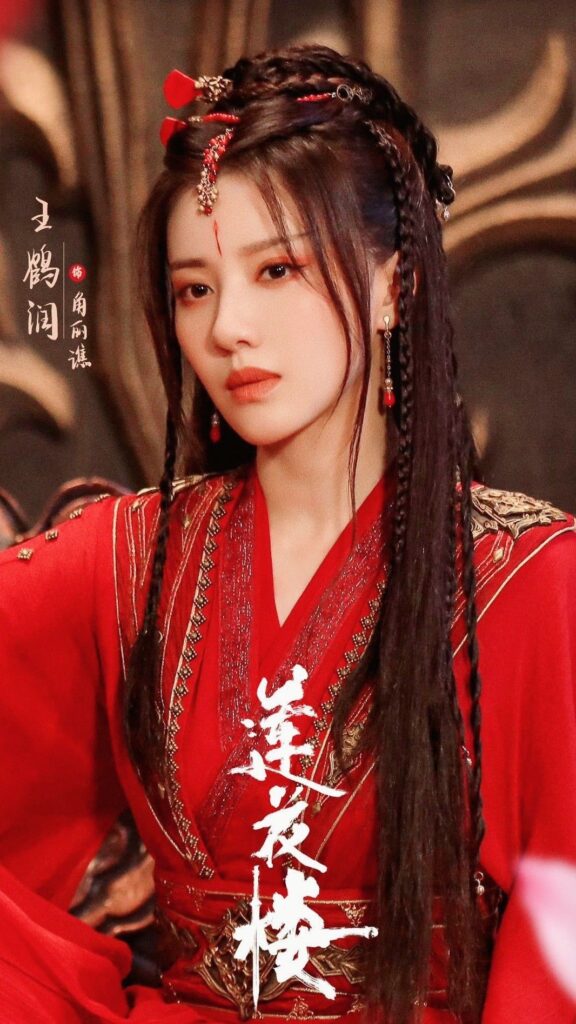 Jiao Li Qiao was obsessed with Di Fei Sheng. She wanted him to fall in love with her, but everything she did was futile. Di Fei Sheng only has one thing in his heart, to be the number one martial artist in the world.
Jiao Li Qiao was the one behind Li Xiang Yi's poisoning. She seduces Yun Biqiu of Sigu Sect and makes him poison Li Xiang Yi with Bicha poison. Jiao Li Qiao hated Li Xiang Yi because he was immune to her charm. Another reason why she poisoned Li Xiang Yi was to make Di Fei Sheng come up as the winner in the battle.
Shan Gudao
Shan Gudao (played by He Gang)and Li Xiang Yi have known each other since they lived as an orphan on the street. Back then Shan Gudao was only in his teenage years while Li Xiang Yi was only four years old. They protect each other from the harsh life of the street. Later, Qi Mushan adopted the two of them and took them as his disciples.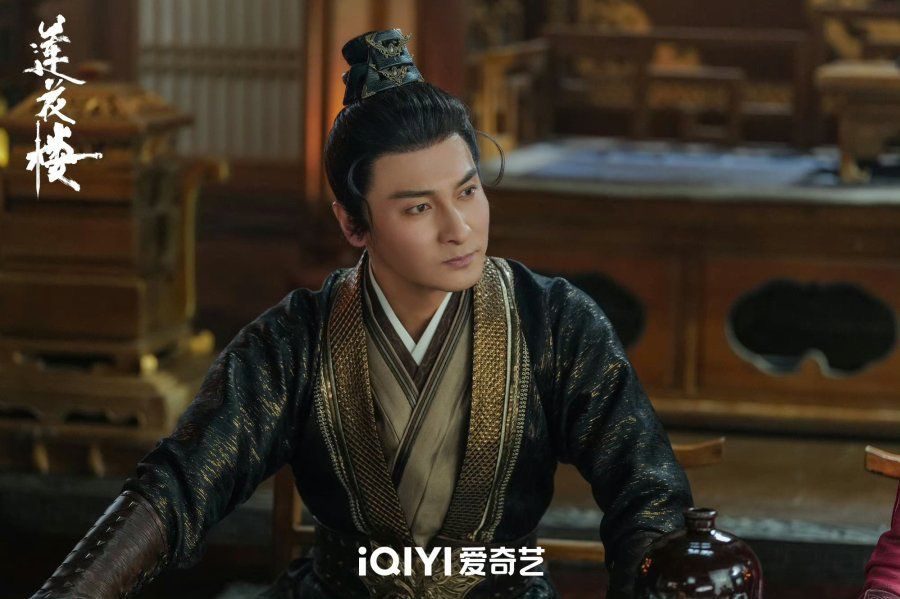 Shan Gudao and Li Xiang Yi were close. Li Xiang Yi always regarded him as his family member. Therefore, when he found Shan Gudao died after a duel with Jianyuan Alliance members, Li Xiang Yi was sad and angry. He went to see Di Fei Sheng and they engaged in a fight in the middle of the sea.
The purpose of the fight for Li Xiang Yi was to find out where Di Fei Sheng hid Shan Gudao's body. In the following years after he changed his identity, Li Lian Hua still looked for Shan Gudao's body. There was a secret related to Shan Gudao's identity. He is the biological father of Fang Duo Bing.
The Conclusion
I've been writing for a long review and I am sure all of you, dear readers, understand why this Mysterious Lotus Casebook drama was a masterpiece. Once you entered the world of Li Lian Hua, Fang Duo Bing, and Di Fei Sheng, the was no turning back. You would end up devoting all your weekend to this.
You also would realize that the human body could survive without leaving the house for a binge-watching marathon. Be sure to stock up your fridge and pantry, because 40 episodes were quite long and you would be reluctant to leave the house for a short trip to the deli or the supermarket.
So dear readers, sit tight and be prepared to be amazed at this spectacular show. I hope you like my writing about this Mysterious Lotus Casebook drama review. Happy watching!