Dear readers… Here it is, Meet Yourself Ending Explained. It's about everything I saw at the end of this beautiful drama. And fret not, this drama had a happy ending. So, through this post, I will try to explain every detail of Meet Yourself ending. Enjoy!
Meet Youtself Ending Explained
What Happened to Xu Hong Dou?
After Xu Hong Dou left Yunmiao Village, she went to visit Chen Nan Xing's parents. She stayed at their place for a few days. Xu Hong Dou accompanied Chen Nan Xing's parents at meal times. They also had late-night talks and a grave visit. Her presence gave them some consolation. And for Xu Hong Dou, it was like a sign that she finally was able to face Nan Nan's death.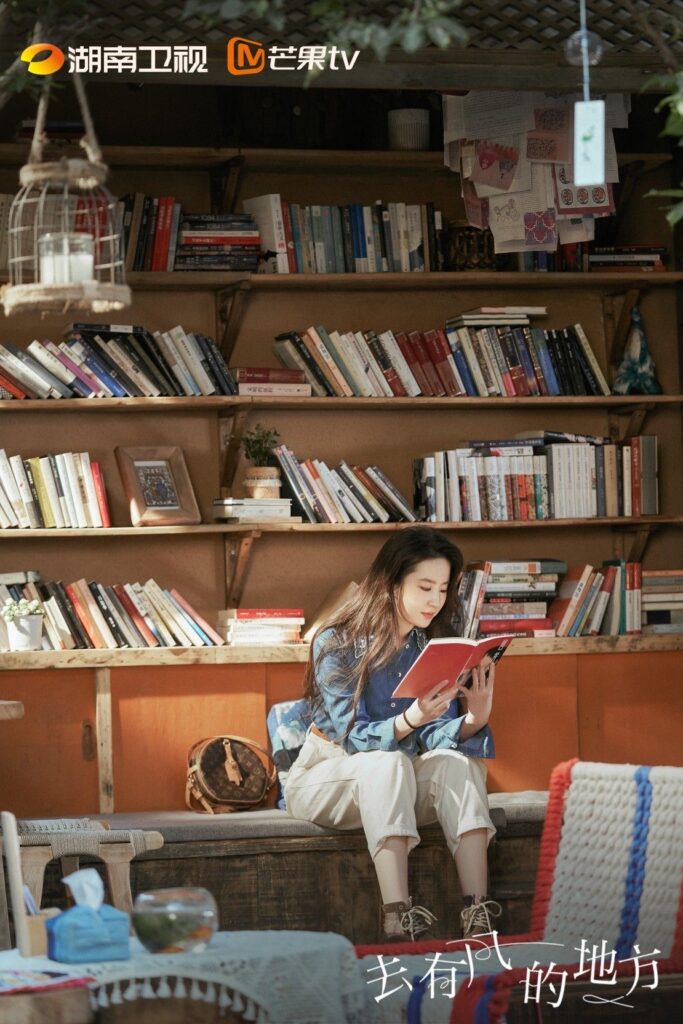 Before her grave, Xu Hong Dou spoke to Nan Nan about new friends that she made and the foods that she ate. She showed Nan Nan every photo that she took at the Yunmiao Village, including Xie Zhi Yao's photo.
After she returned, Xu Hong Dou found out that her parents have learned about her job resignation. Father and Mother Xu understood her situation and did not blame her for that. But it did not make them stop urging her to immediately find another job. Since her parents were to move to a new house, Xu Hong Dou spent her days packing up stuff.
When night came and she was on her bed, Xu Hong Dou always took her phone, and typed a message for Xie Zhi Yao but never sent them. She only posted Moments on her WeChat and waited for his reactions. They finally called each other after Xu Dong Hou made a call first. Xu Hong Dou's parents started to get curious about her relationship with Xie Zhi Yao. They were caught eavesdropping at her door, listening to her call.
Xu Hong Dou went to Beijing to work in a hotel. It was a 9 to 5 job and the pay was quite decent. Yet, she was not content with her life. Xu Hong Dou considered buying the Yunmiao homestay after an old colleague gave her that idea. She said that it was better to be the boss than to work an exhausting job at the hotel. But Xu Hong Dou needed more money to start a business. Hence, she needed a partner and a plan. Hence, Xu Hong Dou used her time to do some research about setting up a homestay and finding a perfect partner.
When her sister came to visit, Xu Hong Dou announced her plan. None of them was against the idea, but they deliberately made her anxious. The Xus did it because they wanted to tell Xu Hong Dou, that she should have told them from the beginning. The whole family was ready to help her and she did not have to mull over the problems by herself. After a heart-to-heart conversation with Xu Hong Mi at 3.00 AM, Xu Hong Dou decided to return to Yunmiao Village.
Xu Hong Dou's relationship with Li Na and Da Mai continued through many messages and video calls. In the end, she partnered with Li Na to buy the homestay. She would take charge of the homestay while Li Na would run a café at the homestay lobby.
After she returned to Yunmiao Village, Xu Hong Dou was busy with the homestay construction. She worked with an interior designer and Xie Zhi Yao chose the best contractor team for her. However, her business did not always run smoothly. She was also distressed by it and some villagers started to make things difficult for her. Yet, in the end, those villagers were rebuked by the Village Director.
A year later, the homestay was ready for a soft opening. By that time, Yunmiao was no longer a desolate village. It was full of tourists and the villagers were eager to do business. Many people set up stalls to sell something. The first guest for their homestay was the one and only Da Mai. She was there to support her best friend's business.
Although she just started her business, Xu Hong Dou was optimistic that her business would flourish. She already had plans to expand her brand and open many branches of her homestay.
What Happened to Xie Zhi Yao?
Xie Zhi Yao's mood depleted after Xu Hong Dou's departure. The friendly Xie Zhi Yao had become the grumpy Xie Zhi Yao. He got angry easily and was no longer patient like he always did. His employees were confused when he got angry with one of his couriers. Even Cutie Pie also got berated by him because he kicked a guest. The only person who was free from the anger was Granny Xie.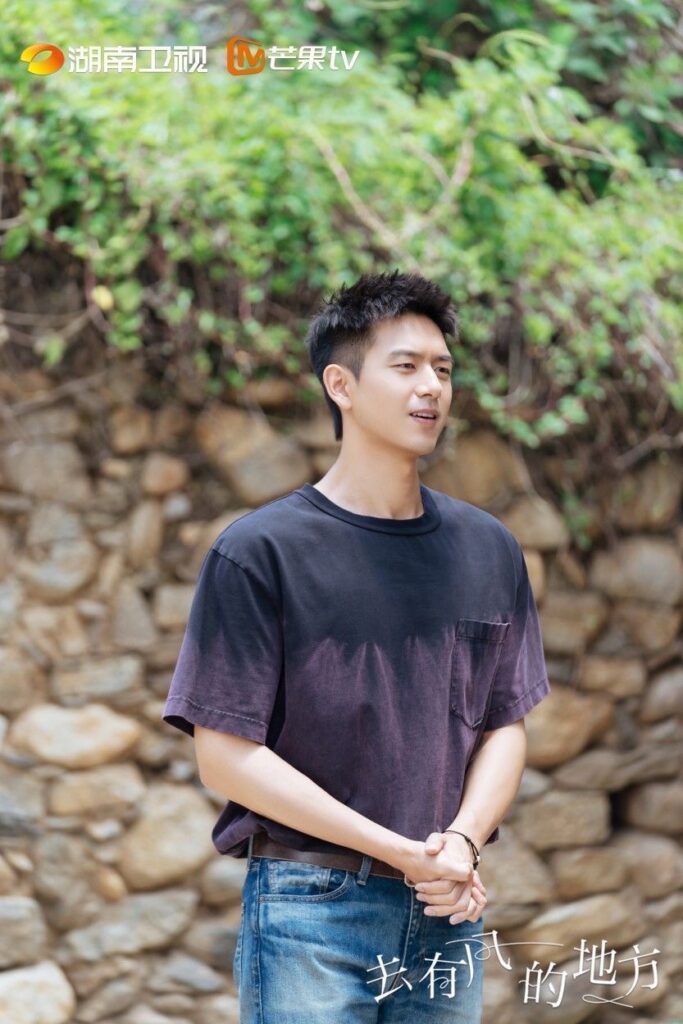 Xie Zhi Yao did not have any courage to send a message to Xu Hong Dou. Hence, he was waiting for her to make the first move. He also relied on WeChat's Moments to wait for her reaction. It tortured him when a lot of people commented and liked his Moment, but not Xu Hong Dou. Granny Xie saw his terrible state and asked him what was on his mind.
Xie Zhi Yao told Granny Xie everything, including his confession and the lack of communication between them. Granny Xie urged him to be bolder and took initiative because Xu Hong Dou never told him to sever all contact anyway. Xie Zhi Yao explained that Xu Hong Dou was never fond of a long-distance relationship. Granny Xie told Xie Zhi Yao to put in more effort.
He could take a flight to Beijing and meet Xu Hong Dou. She even gave Xie Zhi Yao a bank card full of money that she's been saving for years. The money initially served as an emergency fund for Xie Zhi Yao, if his business did not work out.
However, Granny Xie told Xie Zhi Yao that separation was a good thing for them. If he and Xu Hong Dou missed each other, then they could consider moving forward. She also told him that they don't have to hurry, but Xie Zhi Yao had to remember to fight for what he desired and not wait for someone else's offerings. Xie Zhi Yao's yearning cured when Xu Hong Dou called him after she send him 200 catties of plum. After the call, they were back in touch with messages and calls. Xie Zhi Yao's mood was no longer depleted.
Meanwhile, the bookstore project started to show a promising future. But Xie Zhi Yao was still having a hard time finding a buyer for the homestay project. The owner of the homestay was in dire need of money because he had to pay for his wife's medical treatment. Yet, they haven't found a potential buyer.
Shaohua Bookstore finally decided to open a store in Yunmiao Village. Huang Xin Xin and Xie Zhi Yao were ecstatic when they heard the news. Xie Zhi Yao immediately called Xu Hong Dou and tell her about it. During the call, Xie Zhi Yao asked if Yunmiao thrived, would Xu Hong Dou consider moving and working there. Xu Hong Dou said she would think about it. And those answers already made Xie Zhi Yao beamed with happiness. When Xie Zhi Yao met Yang Guan Jun, he told his friend that he was sure that he would gotten married in two years. But nobody believed him…🤣
Some villagers started to envy Xie Zhi Yao and tried to make things difficult. They came to the village committee with business plans, and all of them were rejected. They thought it was Xie Zhi Yao who stopped them because he was afraid that they would lessen his profit and tried to monopolize the village.
When he was away, those villagers ganged up to demolish Xu Hong Dou's homestay. The one who stopped them was Granny Xie after Xiao Hu Lu and her friends ran to find help for Xu Hong Dou. Granny Xie also asked Grandpa Yang to keep an eye on her during the day, so the troublemakers would not find her again.
Xie Zhi Yao's dream of making Yunmiao Village flourished had come true, and now the village was bustling with tourists. The villagers were busy making money and doing business. Some of them who already left the village returned. Xiao Hu Zi's parents who left earlier returned and continued their job in the village. Xie Zhi Yao business thrived but it did not make him forget about his relationship with the beauty, Xu Hong Dou.
What Happened to Xu Hong Dou and Xie Zhi Yao's Relationship?
Xu Hong Dou's parents and sister were never against her choice of Xie Zhi Yao. They never interfered because they believed her judgment. Father Xu and Mother Xu never had a certain requirement for their son-in-law. As long as Xu Hong Dou liked him, that would be enough for them.
Xie Zhi Yao's family also approved Xu Hong Dou to be their daughter-in-law. Granny Xie was fond of her, Xie Zhi Yao's father and aunty liked her, even Xie Zhi Yuan also felt the same. It was a smooth-sailing relationship for both of them.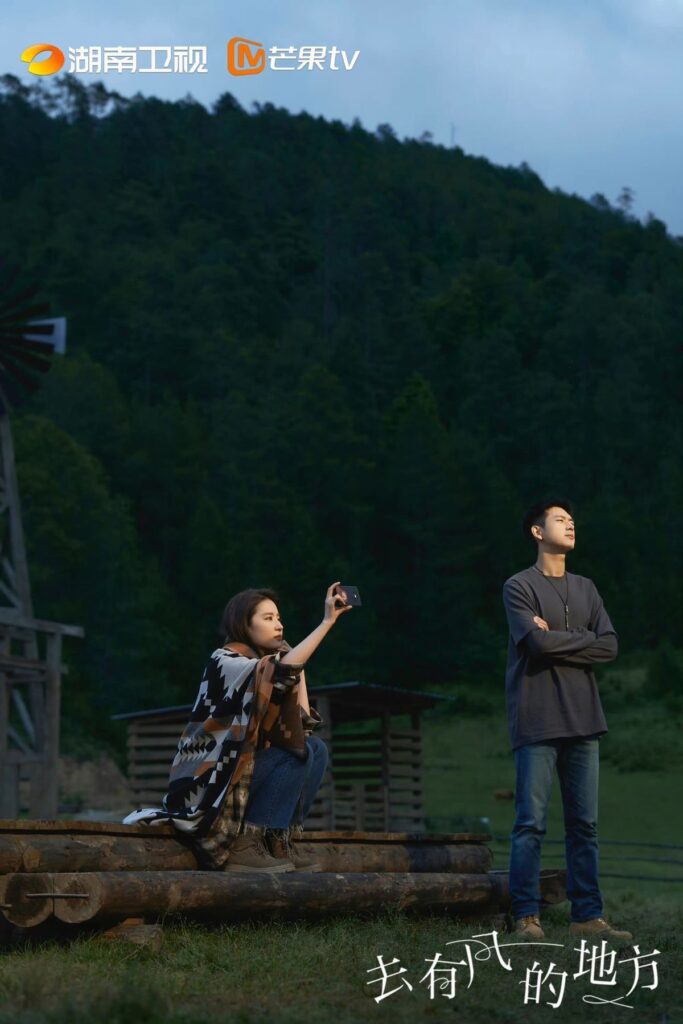 When Xu Hong Dou return to the village and take over the homestay, Xie Zhi Yao was beyond happy. All his problems were solved by then. He confessed his love to Xu Hong Dou and asked her to be his girlfriend. That night, they had their first kiss.
After they officially became a couple, they became the most famous couple in Yunmiao Village. They were always holding hands and sharing kisses everywhere. Everybody would regard Xu Hong Dou as Xie Zhi Yao's future wife. Even Ms. Xie who owned the embroidery workshop gave her a set of beautiful embroidered traditional clothes from Yunnan. The dress and the accessories were a dowry that her grandmother gave Ms. Xie. She always intended to give the clothes to Xie Zhi Yao's wife.
When a rumor hits Xie Zhi Yao, Xu Hong Dou chided him because he hid it from her. Xie Zhi Yao did it because he did not want Xu Hong Dou to be worried. And Xu Hong Dou's response was that she was not a fragile woman who had to be protected by him. But Xu Hong Dou's anger flared up when the villagers ganged up to bully Xu Hong Dou because of Xie Zhi Yao's investment and all-around development plan.
Yet, the reason for her anger was because Xie Zhi Yao still kept secrets from her. She left him after she said that she wanted a break from their relationship. Granny Xie admonished Xie Zhi Yao because of his habit to control everything. He always thought that his choice was the best for everybody around him. Yet, Xie Zhi Yao never considered their feelings.
They went to Beijing for a few days because Xu Hong Dou's apartment was flooded. They stayed at the hotel where Xu Hong Dou used to work. It was the first time they shared a room. They spent their time in Beijing to pack up Xu Hong Dou's stuff at her apartment. Yet, they were able to spend some time having a hot kissing scene after she wore her old hotel uniform. The next scene was left for the viewer's imagination…😆
Xie Zhi Yao and Xu Hong Dou's families meet at Yunmiao Village, a year later. Both families immediately become familiar with each other, leaving their children anxious for nothing.
What Happened to Their Friends?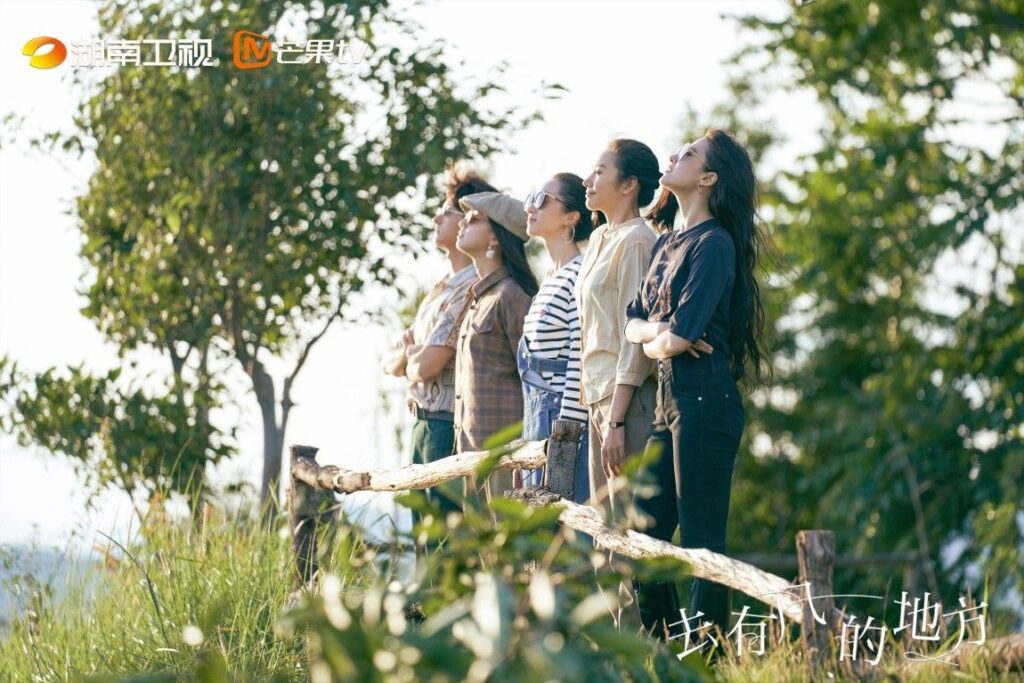 Li Na
Li Na or Singing Nana-Chan had a hard time when a netizen found out her whereabout through a travel blogger's video. Endless calls and messages flooded her phone. They even harrased her through the café number and Xie Xiao Chun's phone. In her desperation, Li Na almost ran away from the village.
She cancelled her plan when she realized Da Mai and Xu Hong Dou was there to help her. Li Na finally made up her mind to face her problems after she heard Xie Xia Xia's words. He said that someone should never leave with an aching heart. It would bring misery to her and to the people who let her leave in such state. If she ever leave the Yunmiao Village, she should leave with a happy heart.
Li Na started to live stream again. She had to dispel the rumors about her instead of running away from it. She also told stories about her life and help the farmer sell their stuffs.
Da Mai
Da Mai returned to Yunmiao Village to visit Li Na when she was in trouble. She also took his cute dog, Cui Bazi, and everybody loved to have Cui Bazi around. Da Mai still had to deal with internet comments, plagiarism, writer blocks, and lacked of ideas. Yet, this time she was able to face those problems with a smile.
Xie Xiao Chun
Xie Xiao Chun finally could breathe when Luo Quan's parents agreed to let Xiao Hu Lu enter an elementary school in Yunmiao Village. Lu Quan's parents used to insist on taking Xiao Hu Lu to Kunming. They thought Kunming would offer a better educational environment for her. Xie Xiao Chun also made it clear with Luo Quan that she would not remarry him. Back then they were too young when they got married and could not face their problems well. At the moment, she felt that both her and Luo Quan had lived a good life, respectively.
Hu You Yu
The insecurity that Hu You Yu had was very deep within. He still debased himself and refused to believe Bai Man Jun's high opinion about him. Yet, he was devastated when Bai Man Jun left for Beijing. He regretted his childish demeanor when he refused to acknowledge his true feelings for her, while Bai Man Jun was willing to do anything for him. She also had transformed him into a better version of Hu You Yu.
After a conversation with Xie Xiao Chun, Hu You Yu made up his mind and chased Bai Man Jun to Beijing. Hu You Yu also planned to find a job in the music industry. A year later when he returned to Yunmiao Village, he announced that he was dating Bai Man Jun.
Mr. Ma
Mr. Ma finally got the courage to re-enter the business world. He sold tea leaves and his business ran smoothly. When he returned to the Yunmiao Village a year later, his business was fluorishing and famous.
Huang Xin Xin
Huang Xin Xin still worked for Yunmiao Village, and she always looked happy and content with her life.
My Musing
Meet Yourself drama ended with a good story and happy ending for all the characters. I was beyond satisfied with the story. The scene ended with a quote "Time spirals on, but happiness never ceases. Dark clouds are passing, and the wind will always rise."
Dear readers, I hope you enjoy this Meet Yourself ending explained just like I did. Just a quick note, I you can read Meet Yourself drama review that I wrote on the previous post. I'll see you on the next article of Ending Explained. Ciao!!