Hola readers… Are you waiting for the ending of Romance on the Farm drama? Are you curious about the ending of Shen Nuo and Lian Man'er's relationship, or will Man Er return to reality and forget everything she went through in Shisanli Village? Well, without further ado, let's go!
Romance on the Farm Ending Explained
What Happened to Lian Man'er  /  Man Er?
There was nothing Lian Man'er could do about Lian Xiu'er's marriage plan. Only Grandpa Lian agreed with her, but he could not influence Grandma and Lian Xiu'er, who rejected her concerns.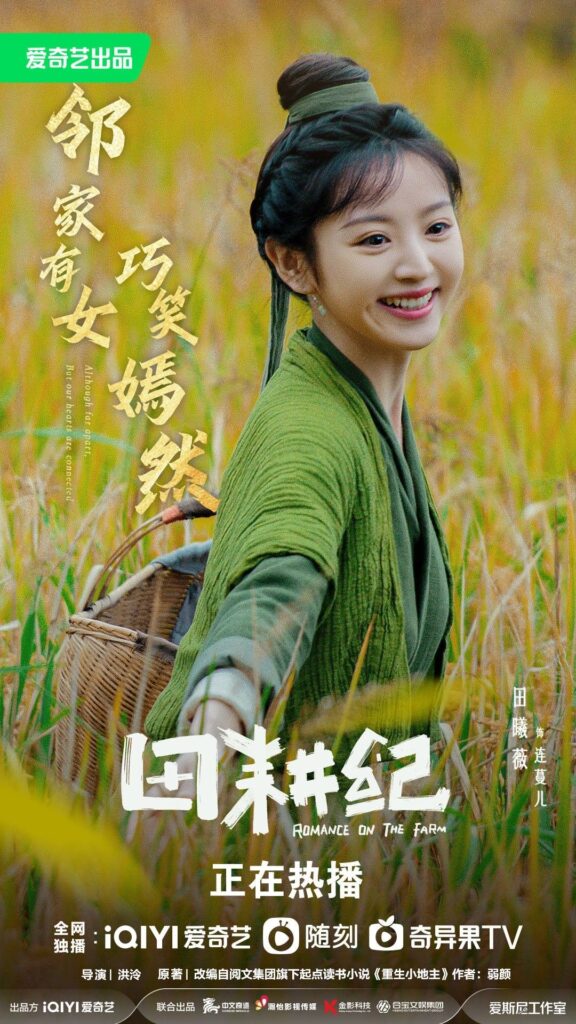 Five days after the wedding, Lian Man'er delivered fresh vegetables to Liu's mansion where she learned that Lian Xiu'er was locked up in a woodshed. However, Lian Man'er could not release her without a plan. Lian Man'er was able to meet Lian Xiu'er on her next delivery. She assured Lian Xiu'er that she would come up with a plan to help her. Lian Xiu'er regretted that she often treated Lian Man'er badly at home.
When the villagers became distressed about the acquisition of the land, Lian Man'er noticed that Shen Nuo was being ordered by Wu Zhong Lian to forcibly confront the villagers to sell their land and move out. When she came to find Shen Nuo and talked to him about the situation, Shen Nuo had an idea of how to help Lian Xiu'er and take advantage of Liu Fugui for his mission.
Lian Man'er agreed that the plan was good and they received help from Shen Nuo's friend at Black Tiger Fortress. Lian Xiu'er had to pretend to surrender in order to carry out the plan, while Lian Man'er's mission was to get the steward and guards drunk. When Liu Fugui tried to get intimate with Lian Xiu'er, he was knocked out and the jade pendant was taken from his waist.
After Lian Xiu'er got home, Lian Man'er went to see Shen Nuo. They met at the cave. He informed her about the delivery mission. Shen Nuo also told her that his mission would be completed soon. Lian Man'er was happy and sad all at once. His departure with the goods meant the situation was resolved, but also meant Shen Nuo would leave her and go back to his real life.
But, she kept those thoughts in her mind and told Shen Nuo that she was worried that he would not come back. Shen Nuo calmed her fears with a kiss. He requested a month's time and promised to come back to her. Lian Man'er smiled at his promise and kissed him again.
The next day, Madam Gu went to the Lian family to ask for their help, as she could not take care of her husband alone. However, Madam He only scolded and criticized her. Lian Man'er and her mother were worried about the situation, so Lian Man'er decided to go to Song's mansion and inform Lian Hua'er about her father's condition.
On the next day, Lian Man'er went to Song Mansion and was waiting for Lian Hua'er when she saw two guards talking about the Song Hai Kun and the goods delivery. Lian Man'er was suspicious and followed them to the mountain where they entered the iron ore mine. She saw Song Hai Kun commanding his guards.
Unfortunately, she was discovered and Lian Man'er had to run. She narrowly escaped and went to find Thirteen to report her findings. But Song Hai Kun found them, and Thirteen managed to escape while Lian Man'er was captured.
Shen Nuo arrived to save her, and soon there was a commotion in the mansion after the Black Tiger people and the Wude Bureau guards led by Thirteen arrived to help Shen Nuo. Eventually, Wu Zhong Lian was killed by Shen Nuo. Unfortunately, Shen Nuo's condition was critical.
Later, the emperor issued a statement. Marquis Ningyuan was captured and imprisoned for conspiring to rebel. To compensate the people of Jingyang County, the Emperor waived their taxes for three years and returned the land to the people. He promised to provide irrigation to revitalize the land. The villagers were so happy to have their land back.
Lian Man'er and her family prepared for the New Year, but they were faced with another problem: Lian Shou Ren and his family had disappeared. Meanwhile, Shen Nuo never wrote or showed up since he got injured.
On the outside, Lian Man'er appeared happy, but one thing weighed on her mind: the game mission. She almost earned 1,000 taels of gold. But would completing the mission mean she had to return to the real world? Lian Man'er hesitated to leave the warmth of her family. She also wanted to see Shen Yi.
Reluctantly, Lian Man'er began to prepare for her departure. She left the wine business to her mother and Lian Xiu'er. Additionally, she gave the restaurant to Lian Shou Yi and Madam He, but not before requesting them to hire Lian Hua'er and her spouse. She also bought a house and land for her parents, telling them that they would receive a portion of the restaurant's profit as their income.
When she was ready to fill the money box, Seventh came and led her to the field where Shen Yi was waiting for her. They spent some time together and promised to be together forever.
The next thing she knew, Man Er has returned to the real world. An employee of the game company asked her if she was okay because she was crying. For Man Er, everything seemed like a dream. The employee then explained the game. Man Er had completed the mission to collect 1000 taels of gold and the secret mission to defeat Wu Zhong Lian and help the villagers return to their village.
Extra Episode
Still saddened by losing her family and love, Man Er left the room. On the receptionist's table, she saw a woven horse that looked similar to the one Shen Nuo made for her.
As she passed the company structure chart, she paused and was stunned when she saw the familiar face and name written as the director of the game company. As she tried to process this information, someone called her name and handed her a woven horse. The person was wearing a company ID tag and his name was Shen Yi.
What Happened to Shen Nuo / Shen Yi?
After Shen Nuo joined the Jingyang Guild, he discovered that Wu Zhong Lian and his accomplices had been smuggling iron ore. They used salt smuggling as a cover. Shen Nuo presumed that Marquis Ningyuan required iron to make weapons and was planning to start a rebellion. But Shen Nuo needed solid evidence, such as the location of the mine.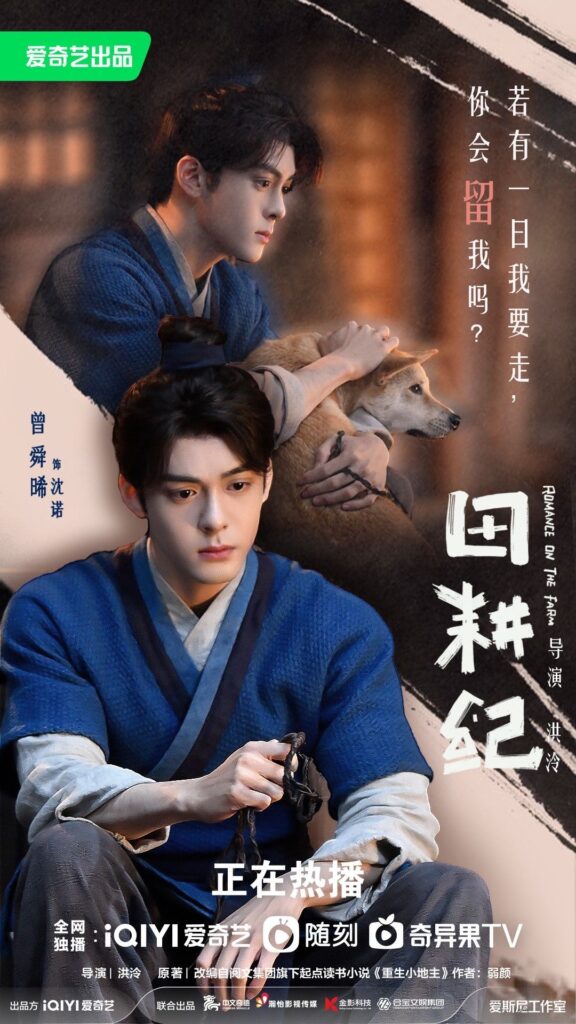 Wu Zhong Lian's plan was to shorten the smuggling route by emptying the route from villagers in order to avoid problems. So he came up with a plan to buy land from the villagers living along the route, including those in Shisanli Village.
To avoid implicating Lian Man'er and her family, Shen Nuo and Thirteen rented a house in the city. Shen Nuo intended to continue with the land acquisition, but after the case was solved, the land would be returned to the villagers.
However, he needed to execute it by force, which would cause him to be detested by the villagers who knew him, including Lian Man'er and her family. Shen Nuo requested the assistance of the Black Tiger Fortress to intimidate the villagers. Lian Man'er witnessed a charade. Later, Thirteen went to her and Lian Xiu'er and said that no one could stop Shen Nuo from acquiring the land.
Shen Nuo needed the mine site as soon as possible. Thus, he devised a plan with the help of his friend from Black Tiger Fortress, Three and Four (FYI, they were actually called numbers). They stole Liu Fugui's jade pendant and forged a delivery order for Mr. Cao. He was confused at first but convinced after seeing Liu Fugui's jade pendant.
On the road, inspection officials stopped them and found the ore, resulting in Mr. Cao's arrest and another uproar at the Jinyang Guild.
Wu Zhong Lian asked Shen Nuo to make the delivery after Liu Fugui's death. He handed Shen Nuo a map of the delivery route and the location of the mine. Shen Nuo was unaware that Wu Zhong Lian was setting a trap for him. He took the map happily and believed that his mission would soon end. Shen Nuo informed Lian Man'er of the delivery and the map, and they spent some romantic time inside the cave.
The following day, Three and Four assisted Shen Nuo with the delivery, but something did not seem right. Soon after, they were ambushed and had to fight for their lives. Three were badly hurt and could be in a worse situation if Thirteen didn't arrive to help them. Shen Nuo was flustered after hearing Lian Man'er was captured, and he immediately left without taking care of his wound.
Even though he was injured, Shen Nuo went to the Wu Mansion to help Lian Man'er. He ended up killing Wu Zhong Lian but passed out due to serious injuries.
Months later, Shen Yi returned to Shisanli to find Lian Man'er. They sat on the field and talked about many things. Shen Yi asked Lian Man'er to go to Lianyang with him. He said he wanted to be with her. He couldn't promise her a peaceful life, but he promised that he would never abandon her. They would never be apart again.
What Happened to Wang You Heng?
Besides Lian Man'er, the only person who trusted Shen Nuo was Wang You Heng. He believed that Shen Nuo must have a good reason to be ruthless to the villagers. He told Lian Man'er that he already knew that Shen Nuo was a good man, otherwise, he would not have given up so easily. There was a hint of sorrow in his tone when he talked about it.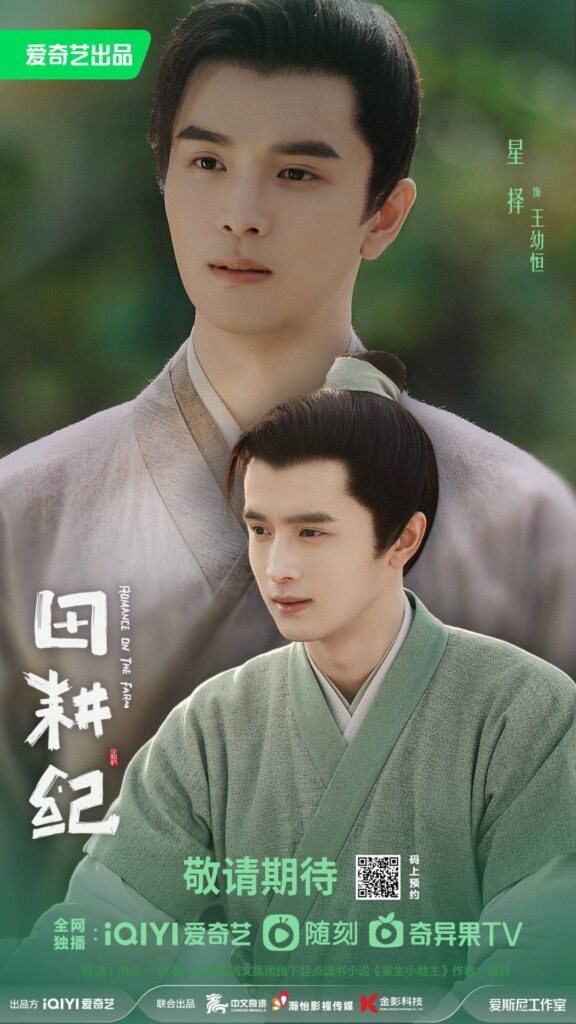 After New Year's, Lian Man'er visited Wang You Heng and his family. Mr. Wang was instructing a small child how to defend himself. The boy was his distant nephew, and Mr. Wang looked happy as he trained the little boy.
Lian Man'er gave Wang You Heng a letter from Shen Yi. It was a recommendation letter from Imperial Physician Ming Fu, who was willing to take Wang You Heng as his personal disciple. Later, Wang You Heng would be able to enter the Imperial Hospital. Before leaving, Lian Man'er told Wang You Heng that she wished his heart would follow its desire and that he would have a bright future. It was a farewell, but she did not say it directly.
What Happened to Lian Family Members?
Lian Shou ren was forced to marry his sister Lian Xiu'er to Liu Fugui as a concubine. Lian Shou Ren realized that if he told his parents that Lian Xiu'er was going to be married as a concubine, they would never agree. Meanwhile, Liu Fugui threatened him with his job and his life. As a result, Lian Shou Ren had no choice but to lie to his parents and say that Lian Xiu'er would marry the young master of the Liu family.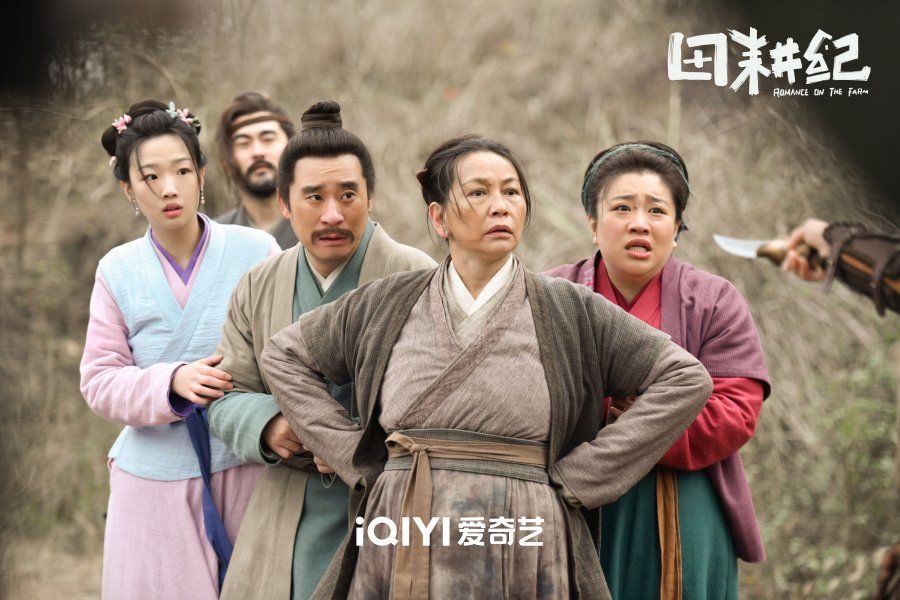 When the Liu family came to ask for Lian Xiu'er's hand in marriage. Grandpa Lian, Grandma Lian, and Lian Xiu'er were overjoyed and eager for the wedding day. They all believed that the marriage would be a good thing. The only one who was skeptical about the marriage was Lian Man'er. She had heard that Liu Fugui had no sons and enjoyed keeping concubines in his mansion. When she shared her concerns, Grandma Lian and Lian Xiu'er scolded her.
On the wedding day, the groom did not come in person and only sent a wedding attendant. Lian Man'er insisted that the groom must come, but her uncle, Lian Shou Ren, scolded her.
At the Liu Mansion, Lian Xiu'er was sent to the bedroom without completing the wedding ritual. She questioned it. But the maid told her to wait. The bedroom was plain, but Lian Xiu'er was already satisfied. When night fell, Liu Fugui entered the room. Lian Xiu'er, who expected a young man, was surprised when she saw Liu Fugui. She fought back when he attempted to force himself on her. Liu Fugui was enraged and locked her up in the woodshed.
At the same time, the whole town was in chaos due to the land acquisition. Grandpa Lian declined the offer to sell their land because, as a farmer, their lands were their root. However, after Shen Nuo used force, Grandpa Lian and the rest of the villagers had no choice but to sell their land and move to the city. They are staying in a place that Lian Man'er finds for them.
Liu Fugui discovered he was being tricked and that Liu Xiu'er had disappeared. He searched for her at Lian Shou Ren's place, but Liu Shou Ren did not know where Liu Xiu'er was. When Liu Fugui got angry, he ordered his men to beat up Lian Shou Ren, and because of the beating and terror, Lian Shou Ren lost his mind and went insane.
Later on, because of the jade pendant, Liu Fugui was killed by Wu Zhong Lian.
Despite Lian Man'er's efforts to conceal information about Liu Xiu'er, Grandma discovers the truth through Madam He. While walking around town, Madam He overheard people gossiping about Liu Fugui's death and the fact that he did not have any sons. The news was shocking to her. Madam He made some inquiries before going home to tell Grandma Lian. The Lian family was suddenly thrown into chaos.
That night, Lian Shou Yi and Lian Shou Xin went to Lian Shou Ren's house to blame him. However, they were not prepared for the fact that Lian Shou Ren had gone insane. When Madam Gu tried to reason with Lian Shou Xin, he berated her. But in the end, Lian Shou Yi and Lian Shou Xin couldn't bear to see their brother in such a state, so they left.
The brother went home to report the matter. Although Grandma Lian still cursed Lian Shou Ren, Grandpa Lian was shocked when he learned that Lian Shou Ren had gone insane. Suddenly, Lian Xiu'er appeared at the door and told everyone that Lian Man'er had saved her, and she had been hiding until the situation was safe.
Madam Gu asked for help. She couldn't take care of Lian Shou Ren by herself, but Madam He scolded her. When she asked Grandpa Lian for help, he remained silent. So she turned back and left.
After Marquis Ningyuan's imprisonment, the Lian family faced another problem. Lian Shou Ren and his family had disappeared. Grandpa Lian searched for them for days. Although Grandma Lian was still stubborn, she was deeply worried about her husband. After Lian Xiu'er spoke to her about moving on from the past, Grandma Lian finally agreed. Eventually, the entire family teamed up to find Lian Shou Ren.
It was Grandpa Lian who found Lian Shou Ren in front of a government office. He was surrounded by children who were mocking him. Grandpa Lian followed him home and discovered that Lian Shou Ren and his family, along with Lian Hua'er and her husband, had been living in a woodshed.
Marquis Ningyuan's arrest led to an investigation of his cronies, including Song Hai Kun, who was Song Hai Long's elder brother. Therefore, the entire Song family, except for Song Hai Long who did not have any blood relation, was implicated. Fortunately, Song Hai Long was a good and optimistic person who was willing to work hard for his family.
Grandpa Lian urged them all to return home, but Lian Hua'er refused. Lian Man'er spoke to Lian Hua'er and suggested that she should stop being so proud. Lian Man'er said she would not forgive her, but the whole family cared about Lian Hua'er and her family. The Lian family is incomplete without them. Lian Hua'er could not hold back the tears streaming down her face.
On New Year's Eve, the whole family gathered around the table. The atmosphere was peaceful and harmonious. Thirteen returned and joined the dinner, which was a surprise for Lian Xiue'r. He came to deliver a letter to Lian Man'er and Wang You Heng. During dinner, Thirteen proposed to Lian Xiu'er. After the New Year ended, they left for his hometown. Thirteen wanted to introduce Lian Ye'er to his parents.
What Happened to Wu Zhong Lian?
Wu Zhong Lian tested Shen Nuo's trustworthiness by using land acquisition matter. He forced Shen Nuo to use any means to get the land. Shen Nuo had to ask his friends at Black Tiger Fortress to help him intimidate the villagers. This way, he succeeded and Wu Zhong Lian got the empty route he needed to transport the iron ore.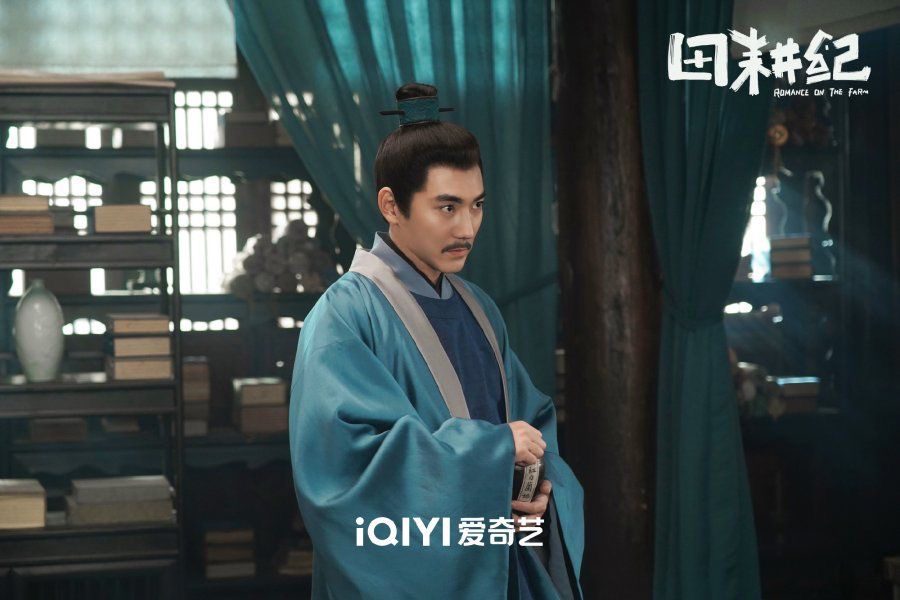 As a leader, Wu Zhong Lian was cautious with his business dealings. But suddenly, Liu Fugui was plotted on by Shen Nuo, which led to Mr. Cao's arrest, and their iron ore smuggling was exposed. Wu Zhong Lian was enraged.
After hearing the news of Mr. Cao's fate, Liu Fugui went to Wu Zhong Lian for help. Unfortunately, before Wu Zhong Lian could take action, Marquis Ningyuan dispatched one of his aides to kill Liu Fugui as a warning to Wu Zhong Lian. The aide claimed that Wu Zhong Lian's organization had been infiltrated by a Wude officer.
The next day, Wu Zhong Lian anxiously rushed to Shen Nuo's place. He told Shen Nuo that Liu Fugui was dead, but he still had to deliver the goods. Wu Zhong Lian handed over a map route and mine location to Shen Nuo and asked him to make the delivery. Shen Nuo accepted the order. He was unaware that Wu Zhong Lian had set a trap for him.
Later on, after Lian Man'er was arrested by Song Hai Kun, she was taken to the Wu Mansion. Wu Zhong Lian showed her a bottle of Champion Red Brandy, one of the bottles of wine she took to get the guards at Liu Mansion drunk.
Wu Zhong Lian was able to connect everything from Lian Xiu'er's disappearance, Liu Fugui's death, Mr. Cao, and the real identity of Shen Nuo as Lord Shen, the Deputy Commissioner of the Wude Bureau. Wu Zhong Lian kept Lian Man'er as bait to lure Shen Nuo.
Shen Nuo came to rescue Lian Man'er, but Wu Zhong Lian demanded that he exchange his life for Lian Man'er's life. Lian Man'er became frantic when she saw Shen Nuo in such a dire situation. Then, Yu Xiang Jin and a group of Black Tiger men came to help, followed by the guards from Wude Bureau. Suddenly, the situation changed and Wu Zhong Lian was the one in danger.
Meanwhile, the injured Shen Nuo and Lian Man'er hid in a room while the Wu guards pounded on the door. Two guards broke in. Shen Nuo was able to kill the first one, but he would have been killed by the second if Lian Man'er had not swung a sword at the guard.
Wu Zhong Lian was cornered, and Shen Nuo told him that Marquis Ningyuan only saw him as a small pawn and did not care about his life. Wu Zhong Lian refused to believe. He said that he once had a dream to succeed at the court, but he was caught in the midst of the two factions. He was slandered and abandoned.
Marquis Ningyuan was the only one who had helped him. However, Shen Nuo refuted his words and said that Marquis Ningyuan had already abandoned him and his followers since Mr. Cao's arrest. Wu Zhong Lian still refused to believe this, became furious, and tried to attack them, and Shen Nuo was stabbed in an attempt to protect Lian Man'er. Eventually, Shen Nuo took out a sword and killed Wu Zhong Lian.
My Musing
I was sooo curious to know what Lian Man'er wrote on her New Year's lantern. If anyone knows, please let me know.
The ending of the story was very satisfying, although I did wonder why Shen Yi didn't reveal his face in the real world. But that was still good enough.
Did you enjoy the drama? I hope this drama will inspire you to start gardening or perhaps start a small business. I hope you had a good time and enjoyed my writing on this Romance on the Farm Ending Explained post. Stay tuned for more posts of Ending Explained and Drama Review. Goodbye!