Title: Big Fish & Begonia
Original Title: 大鱼海棠  (Dà yú hǎitáng)
Year: 2016
Genre: Fantasy, Anime, Adventure
Country: China
Big Fish & Begonia Synopsis
Big Fish & Begonia was a Chinese fantasy movie, released in 2016. Stroy was about Chun, a teenage girl from the mystical realm, embarks on a journey to the human world as part of a coming of age ritual. She roams the ocean in the form of a red dolphin and meets Kun, a human boy who lives by the sea. One fateful night, Chun was tangled in a fishing net during the storm. Kun saved her, but at the cost of his own life.
Devastated, Chun returned to her world and made a bargain with Lingpo, the keeper of souls. Lingpo agreed to give her Kun's soul in exchange for half of Chun's life span. To repay the sacrifice that Kun made, Chun brought him back to life. Little did she know that her action came with a terrible consequence.
Big Fish & Begonia Review
It has been a while since I felt a heart ache quite like this. Big Fish & Begonia is truly a wonderful and highly entertaining story with a spectacularly breathtaking visual treat. The quality of the animation is excellent, I cannot say anything bad about it. However, the script can be better as the story can be a bit confusing.
Their version of the mythical realm is also very fascinating. I have never seen the underworld and the world of the gods being portrayed like this in other Chinese stories before. Very refreshing. That being said, although the characters and the story line is not the same, I have to admit that a lot of it reminds me of Spirited Away. I guess that similar feeling comes from the sense of wonder the viewers get from the mythical realm of both movies.
Spoilers up ahead….
Chun The Ordinary Girl Next Door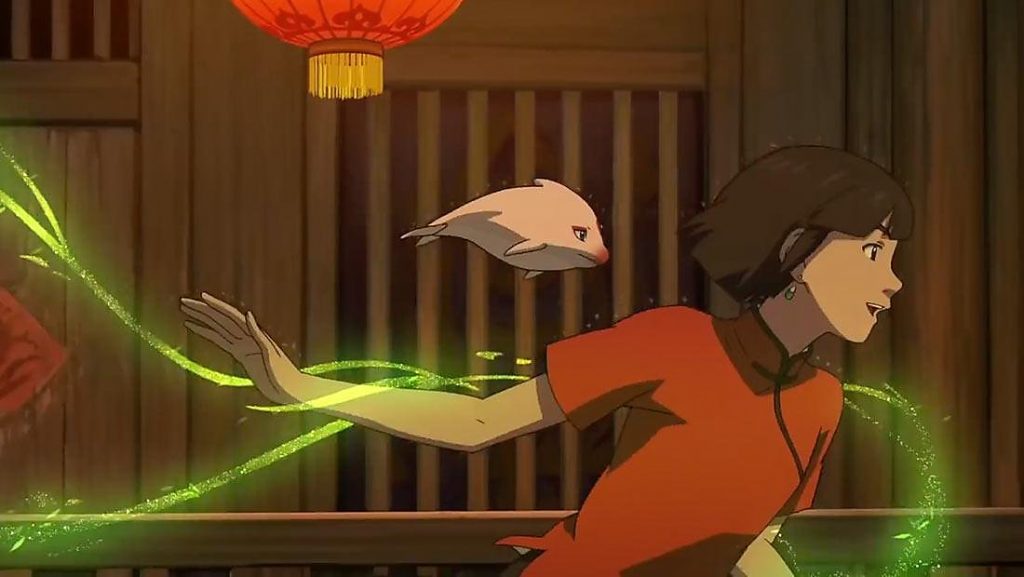 The movie begins with the aged Chun retelling her account of the story, which has now become a distant memory in her mind. A world filled with giant fish roaming the sky; a portal connecting to the mythical realm at the bottom of the ocean; a realm where magical beings reside and control the weather and nature in the human world.
By all accounts, Chun is an ordinary, sweet, mild mannered, well loved teenage girl in the mythical realm beneath the ocean. It is just that she also has the power to make the plants grow, but this is totally normal in her world. She receives the love and care from her family and is set on her way to assume her role as one of the residents in charge of the course of nature in the human world, just like everyone else in this place.
The Momentous Journey That Changes It All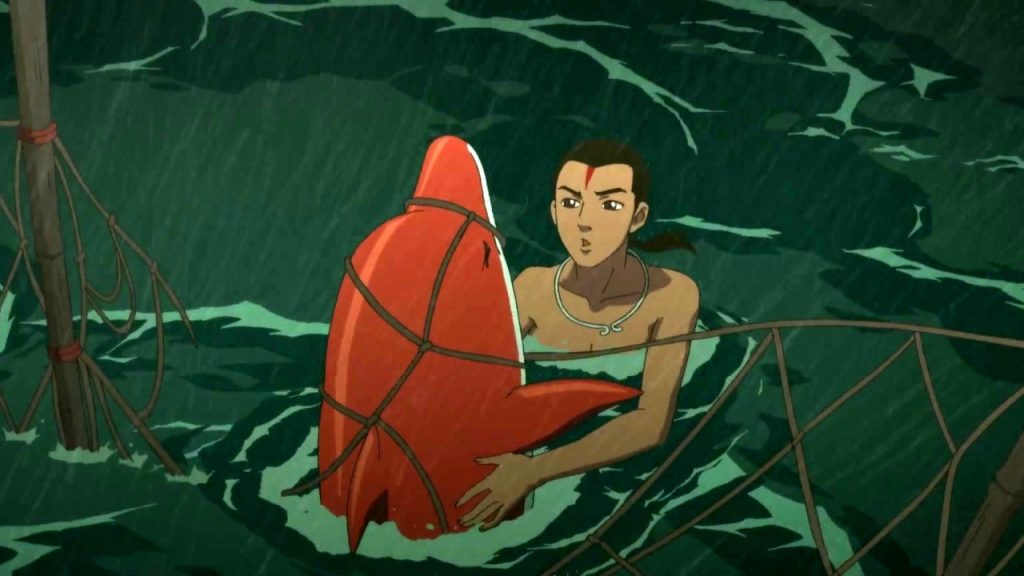 The coming of age ritual is a process that every individual in her world must go through. Even though her mother fusses endlessly, but no one expected anything out of the ordinary will come out of this eye-opening process for the youth. However, it is during this very journey that Chun experiences her first heart breaking encounter.
The human world is dazzling and thrilling, filled with wonderous things Chun has heard of before and more. She savors the adventure during her journey while remains cautious. First time she meets Kun, as a viewer I get the feeling that what Chun was experiencing was love at first sight. It is an inexplicable feeling, but it tugs at her heart, impossible to ignore.
The only interaction Chun had with Kun during this time was only during that one afternoon. But what solidifies her affection is Kun's unhesitant sacrifice to save her.
Love Does Not Have To Make Sense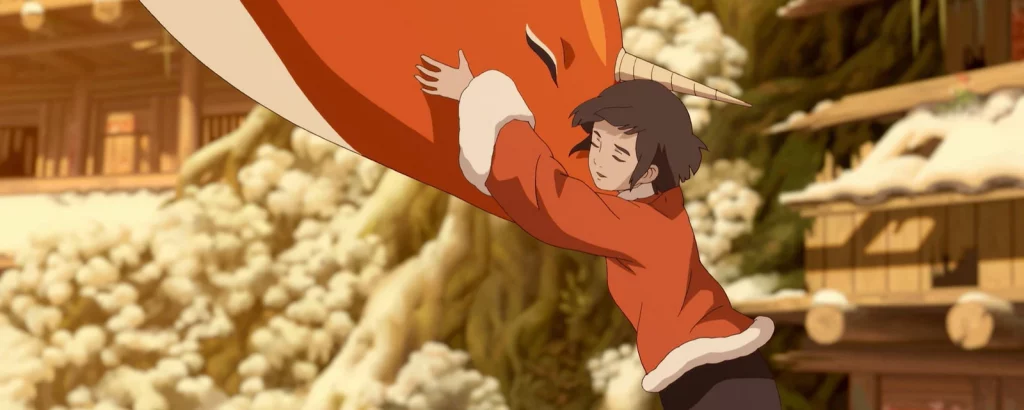 The impression that stays with me from this movie is how love is an illogical emotion. What made Kun jumped and saved Chun when he obviously knew he may loose his life for his action? What made Chun fell for Kun and stayed with him that afternoon? And what made her sacrificed her own lifespan just to bring Kun home?
This topic of course brings us to Qiu, the second male lead which I believe stole the show.
Qiu is Chun's friend since childhood. He has loved Chun all his life, has witnessed all of her sides and has adored each and every bit of it. Qiu has always been there to help, to protect and to defend her. In any way we see it, by all reasons, Chun should have been attached to Qiu, whose affection and care have always been obvious and clear. But instead Chun fell for Kun who she has only met for an afternoon. It was a miracle that Qiu was not hanging from a tree somewhere.
Love is indeed unreasonable…
Though knowing his feeling is not reciprocated, Qiu remains unwavering in his protection for Chun and exhausts all efforts to keep her happy. The ultimate sacrifice made by Qiu breaks the viewers' hearts, including mine. It makes me wonder if we are currently witnessing Chun's love story or Qiu's.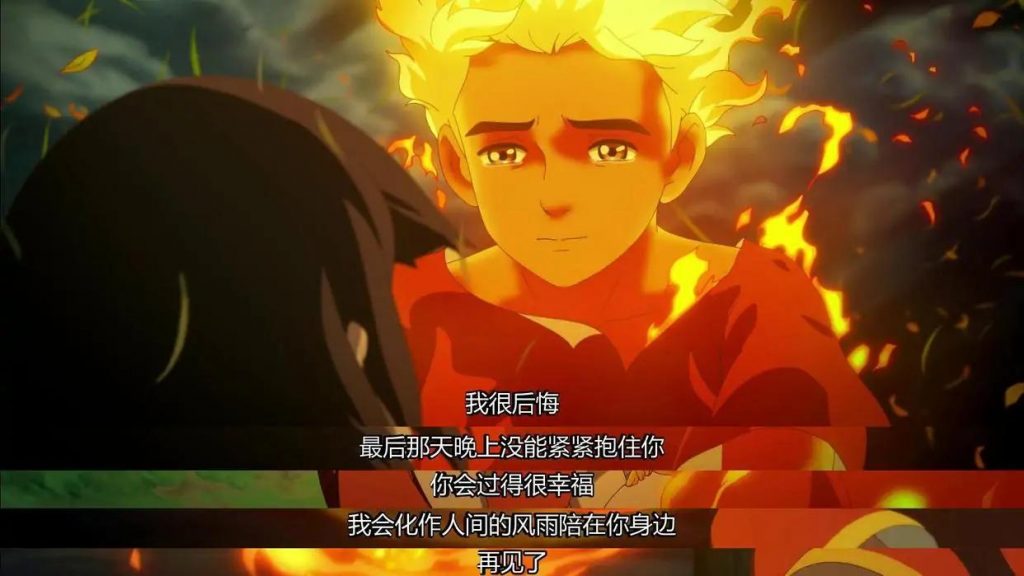 The carefree, clumsy and bumbling Qiu is so young yet he understands what it really means to love someone. Though he mourns his unrequited love, but his goal has always been Chun's happiness, and this is beautiful and at the same time gut wrenching to watch. Hopefully there will be a sequel where Qiu finds happiness in love (ˊ̥̥̥̥̥ ³ ˋ̥̥̥̥̥).
Big Fish 大鱼 by Zhou Shen
This beautiful story also inspires a stunning song Big Fish 大鱼 sung by Zhou Shen. Lyrics of which seems to convey Qiu's heartfelt desire.
The waves drowned the night in silence

Cross over the sky, cross over the corner of the head

Big fish swim through the cracks of dreams

Look at the outline of your deep sleep

Look at the sea and the sky, and listen to the wind and the rain

Blowing away the vast smoke with you hand in hand

The wings of the big fish are too broad

I loosen the rope of time

Afraid of that you will fly far away, afraid of you of leaving me

But I'm more afraid you'll stay here forever

Every tear flows to you

Flow backwards into the sky and into the sea bottom

The waves drowned the night in silence

Cross over the sky, cross over the corner of the head

Big fish swim through the cracks of dreams

Look at the outline of your deep sleep

Look at the sea and the sky, and listen to the wind and the rain

Blowing away the vast smoke with you hand in hand

The wings of the big fish are too broad

I loosen the rope of time

Watching you fly away and leave me alone

I realized that you were born to fly

Every tear flows to you

Reverse flow back to the most original

encounter

Ah…