Time flies by so fast, we have now half way through 2023! How have your New Year's resolution been doing? Mine, to be honest, went typically way off track haha. Or do you not believe in New Year's Resolution? That's cool too. As long as we can find peace and happiness within ourselves ☺☺.
Thankfully, another month brings another exciting wave of new Chinese Dramas. After we gave you Chinese drama premiere in June 2023 last month, here are the ones premiering this July 2023! We will try to keep this list updated as latest dramas start to air.
New Chinese Dramas Premier in July 2023
1. Divine Destiny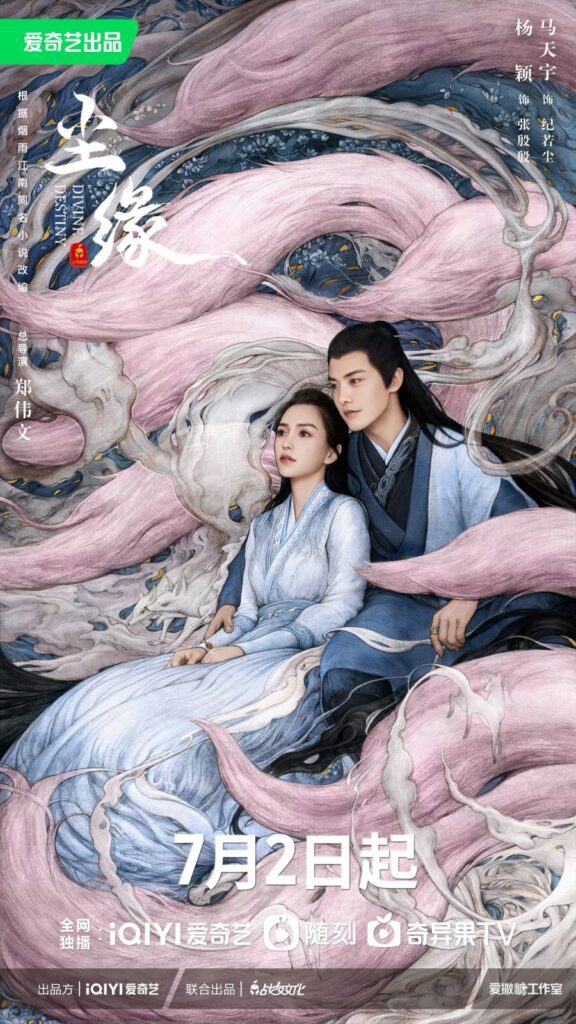 In the Heavenly Realm, the Border Patrol God was chanting Heavenly Scriptures by the river and turned a blue stone into a god. He fell in love with the god made from the blue stone and they lived their lives in harmony in the Heavenly Realm. But one day, the blue stone god accidentally released the Great Heavenly Demon Free.
The blue stone god was then banished to the mortal world. The Border Patrol God could not bear to be apart and agreed to accompany her to be banished into the mortal world as well. They were to live 100 hundred lives before they could return back into the Heavenly Realm together. They spent 99 life times together.
On their 100th life time, the Border Patrol God remembered how he used to chant scriptures by the Heavenly River. So he went to Kunlun looking for the blue stone god to fulfill his promise. But at this time, there was an unprecedented disaster approaching, threatening the peace of the three realms.
According to legend, only the banished god with the power of the blue stone can overcome this calamity. Hence all sects in the world were looking high and low for the banished god with the magical stone.
In this drama, Ma Tian Yu plays as Ji Ruo Chen, an orphaned boy who was found in the dessert by a pair of dodgy couple who swindle people for a living.
He aspires to one day cultivate into a god. Through an odd twist of fate, he came across the blue magical stone. This made him become the most wanted man by all the sects.
Meanwhile, Angelababy plays as Zhang Yin Yin, the Green Immortal Sword, from Xixuan sect. Will they be able to find the banished god to fulfill the legend?
2. The Longest Promise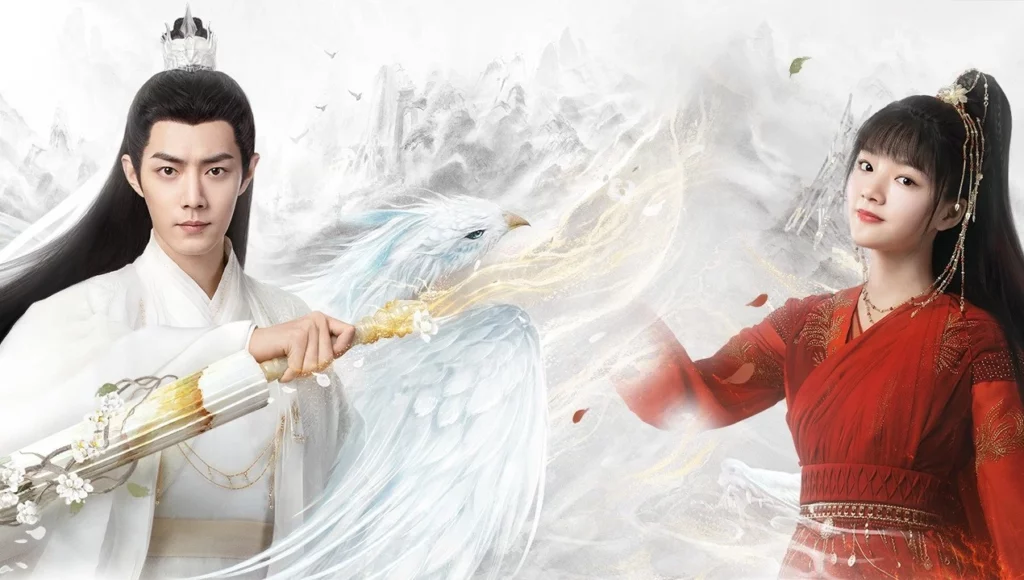 In this long awaited drama, Xiao Zhan plays as Shi Ying, the crown prince of the state of Kong Sang, who was banished to Jiu Yi mountain. He vowed not to return to the mortal world, would not claim the throne and would not marry.
Ren Min plays as Zhu Yan, princess of the Chi Yi Tribe. In an explicable twist of fate, the two became master and disciple. Their relationship over time grew into romantic feelings for each other. However, their master and disciple relationship made this feeling taboo and prevented them from expressing their true feelings.
As destiny would have it, grim fate looms over Kong Sang state. It was prophesied that Zhu Yan was a bringer of bad luck and would bring misfortune to Kong Sang and demise to Shi Ying. Shi Ying thus ended their master-disciple relationship and asked her to leave.
Later on, further misunderstandings and complications drove them further apart and turned their once affectionate feelings cold.
As political struggles in Kong Sang became too heated and threatened the well being of the people, Shi Ying and Zhu Yan decided to put their past grievances aside and work together to protect their beloved Kong Sang.
There you have it, New Chinese Drama Premier in July 2023 article. We hope this post can give you a few recommendation of dramas in this July. We'll keep updating this article with more dramas to come, stay tune for some updates.