Title: See You Again
Also Known As: 超时空罗曼史, Chao Shi Kong Luo Man Shi, Macross Romance
Director: Wang Feng
Screenwriter: Ling Qi, Wang Bing, Chen Zihao, Duan Lanli
Genres: Romance, Mystery, Fantasy, Historical
Country: China
Episodes: 30
Year: 2022
Original Network: iQiyi
Hola readers, today I give See You Again drama review. Hope you find this drama insightfull for you. Without further ado, let's start!
See You Again Synopsis
See You Again was a Chinese romance drama, released in 2022. It consisted of 30 episodes. Story is about Xiang Qingyu, the Chinese Republican era's silver screen star,  back in the year 1936. He was blessed with good looks, good acting, and martial arts skills. Everywhere he went, fans would come looking for him. As the most acclaimed actor in Beijing, Xiang Qingyu was at the top of his career.
One day, Xiang Qingyu was shot while he was filming his movie. When he opened his eyes, he was 82 years away from where he used to be. Wounded and confused, he was helped by a young amateur writer, Jin Ayin. As a devoted fan of Xiang Qingyu, it was also a confusing moment for her.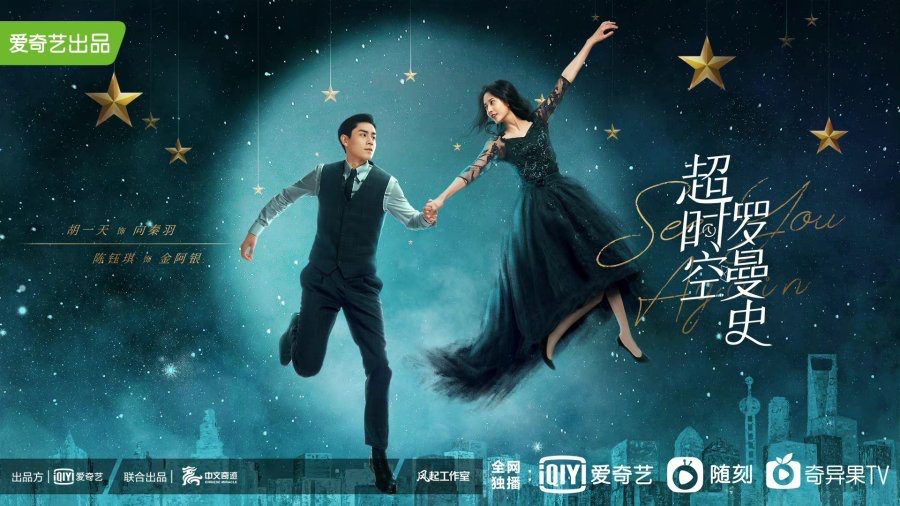 Jin Ayin helped him to figure out things and adapt to the new world. She also helped him to find his mission in this new world. Her energetic and sincere nature won him over. The cold and detached Xiang Qingyu started to open up for her.
But Xiang Qingyu couldn't stay forever… sooner or later, he must return to his era. Will he find the murderer? What was the reason he was suddenly transported into a different world? And what would happen to Xiang Qingyu and Jin Ayin's relationship?
See You Again Review
See You Again drama sparked a romantic feeling inside me. A small thing like a coffee cup makes me realize that I have overlooked many things for the sake of efficiency.
Like many other people, I always had my coffee in a mug or tumbler. And the bigger, the better, because I would have more caffeine in my blood to help me stay awake and do many things such as jobs or chores. And I often drink it in one go.
I don't remember when the last time I drank my coffee and enjoyed it. Watching Xiang Qingyu sipping and enjoying a cup of coffee (although it was a teacup rather than a coffee cup) made me realize that I might need to slow down my life a little bit. So, if you asked me whether this drama had a significant effect on me, the answer is YES.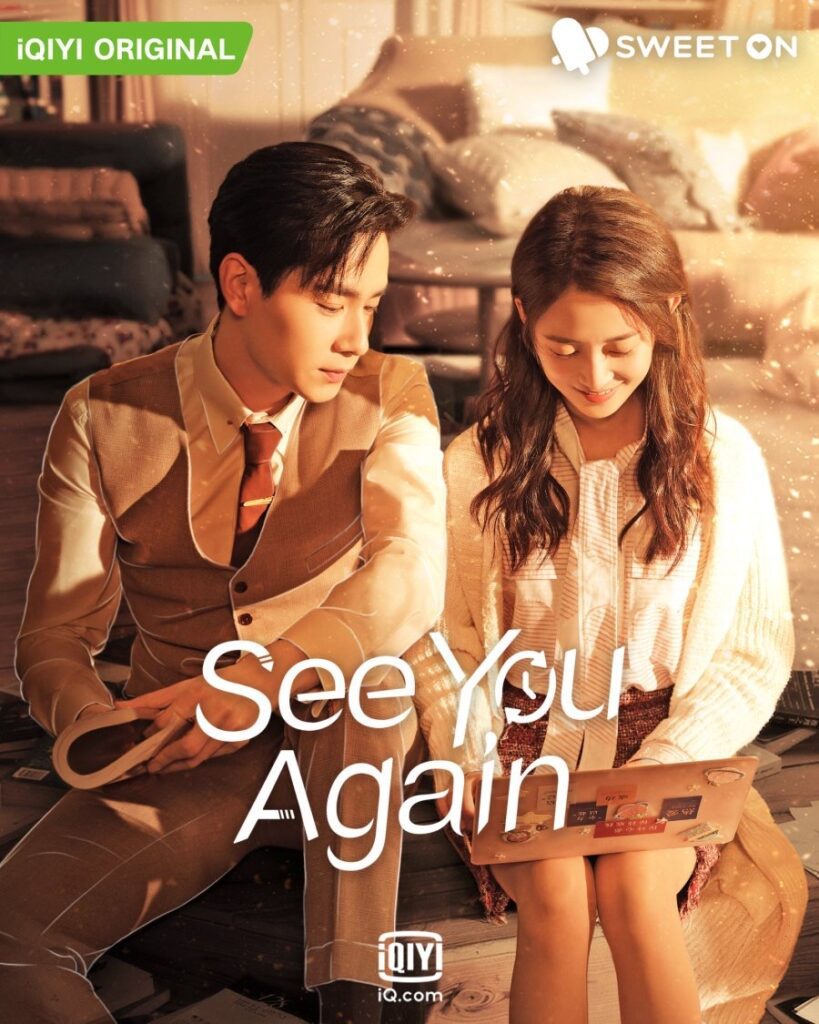 Great Wardrobes and Hairstyles
The drama set was divided into two parts, the 1936 and the 2018 sets. Both of them were differentiated by color. We could see that the 1936 sets used sepia colors, while the 2018 sets were more strikingly chromatic. They also use many antique props and costumes.
Speaking about wardrobes, I love 1930's wardrobes. I like to see how a man looks sharp in a three-piece suit, while most men nowadays opt for casual-looking suits. They also add some classic touches such as colorful scarves to add some accent to their looks. Hu Yi Tian, with his masculine looks and serious expression suits this style.
The signature style of the 30s was female hairstyles. The short wavy hair with sparkling hair clips adorned a classic style while combined with a tight-fitting cheongsam. Yu Ming Jia, who played Zhou Shu, Xiang Qingyu's mother, looked gorgeous in this style…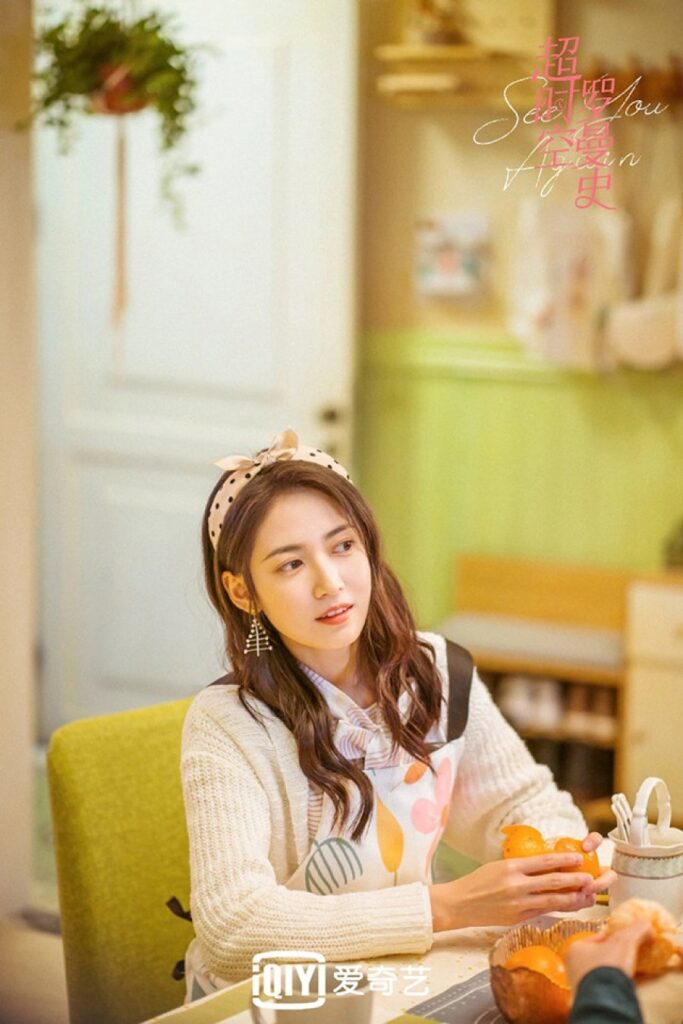 The wardrobe department also chose a perfect style for Jin Ayin. A colorful palette and a casual style that fit her energetic personality and casual lifestyle. The perfect opposite of Xiang Qingyu, who was more composed and solemn.
Jin Ayin's apartment was a confusing set for me. There were so many colors and stuff. The concept might be a messy-aesthetic-pinterest-kind-of-style, but when you added Jin Ayin and her colorful clothes inside the room, it became too much for me. But still, I would like to have balcony like hers…😄
The Casts and Characters
The Solemn Xiang Qingyu
Hu Yi Tian acted as Xiang Qingyu, a famous actor from the Republican era. As a model, he looks good in every clothing that he wears, but for me, suits are his forte. I barely have enough words to describe his handsomeness 😍.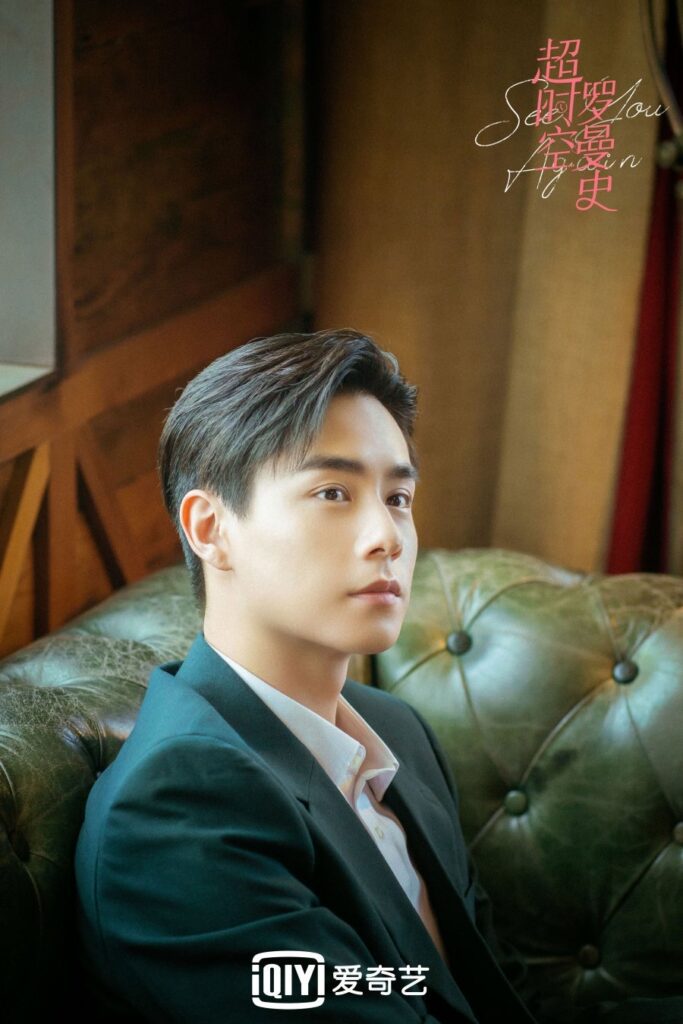 Xiang Qingyu was a serious, composed, and mature person. He kept his thoughts hidden, and his stony face hid his expression well. For a modern person like Jin Ayin, Xiang Qingyu was an old man with antique nature trapped in a young body.
Xiang Qingyu grew up without the love of his mother, Zhou Shu. She was so busy with her career, that she often left him alone while she was out socializing. There was one time when she had to leave him on his birthday. Xiang Qingyu found a box, and he thought the box was a birthday present from his mother.
But sadly it isn't. It was her mother's. He told his mother that day was his birthday, but she gave him a cold shoulder. Zhou Shu still went to a party and left him alone. Later that night, there was a thunderstorm and rain. The frightened Xiang Qingyu cried loudly while holding onto the stair railing. It was such a heartbreaking scene. He was afraid, but nobody was there to comfort him.
Xiang Qingyu left his mother when he was a teenager. He pursued the same path as her and became a famous actor in China. Xiang Qingyu never told the world about his actress mother and called himself an orphan. He did that because deep down inside, Xiang Qingyu hoped that if he could be a successful actor, his mother would come and admit that he was his son. But she didn't. She seemed not to recognize him. The only present that he got from her was a gold tie clip. Zhou Shu gave him the clip as the opening ceremony gift at the Mengsheng ribbon-cutting ceremony.
His strained relationship with his mother made him a cold person who was emotionally detached. Jin Ayin was the only person able to make him open up to his emotions.
The Penny-Pinching Jin Ayin
Chen Yu Qi played the energetic and perseverance Jin Ayin. She was a movie enthusiast and a big fan of Xiang Qingyu. Those traits were inherited from her father, whom she had a close relationship with. The tie clip was also passed down by her father, who found it in a flea market.
Jin Ayin worked as an amateur screenwriter. She wrote many movie scripts, but none of them were accepted by the production house. To support her life, she also worked as a ghostwriter. But still, her dream was to be a successful screenwriter.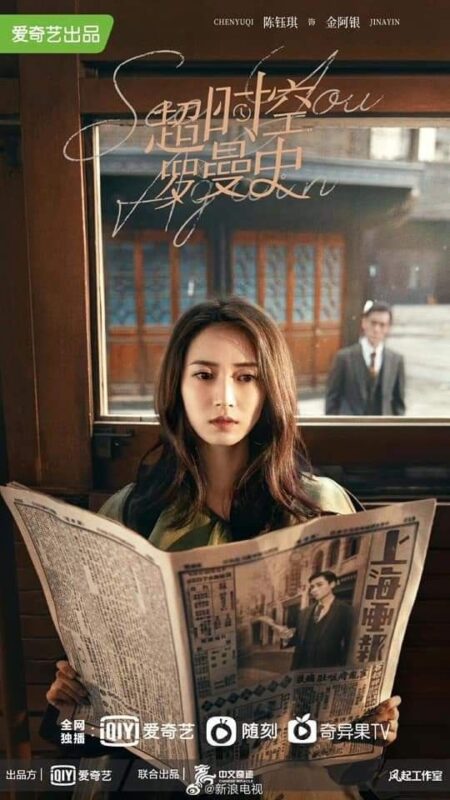 Jin Ayin's life was quite hard. As a young girl who moved from a small city to Shanghai, she strived hard to get a better life. She was even willing to draw a mural for her landlord in exchange for free rent. By the time she met Xiang Qingyu, the landlady chased her because she hadn't paid the apartment rent. Xiang Qingyu helps her pay the rent by working as a taichi instructor for the landlady and her friends.
As a young girl who lived alone in a big city, Jin Ayin was too simple and gullible. She might be a little bit penny-pinching, and her love for money was so obvious that Xiang Qingyu was instantly aware of it. But she was a sincere person. Once she decides to help you, she will not be stingy about everything, be it for money or anything else.
This trait was her strength. Slowly but surely, the cold and detached Xiang Qingyu opened up to her. And not only him, but even the playboy Li Long Da also fell for her.
The Extravagant Li Long Da
Li Long Da was a rookie actor. He came from a well-off family and was spoiled rotten by his mother. Li Long Da was an arrogant playboy. His acting skill was quite average, and that was the reason why becoming a leading role in The Legend of Xiang Qingyu was important for him.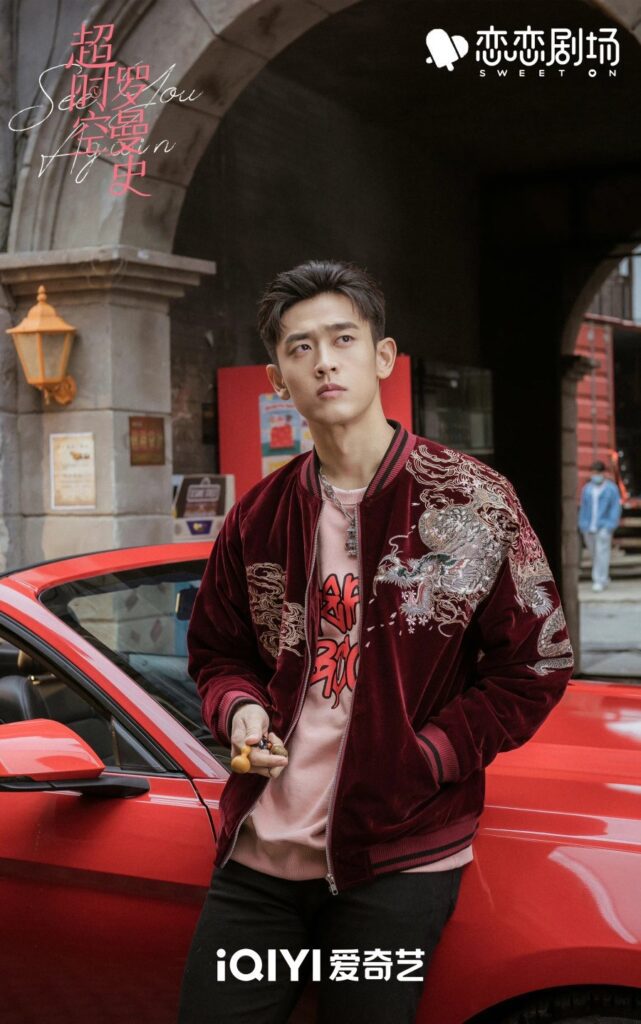 Long Da was Chi Yu's friend. They used to be at the same college and are now colleagues. His extra confident nature was a bit shaken after he gloats for a leading role as Xiang Qingyu, but it turned out the director gave the role to Chi Yu. Jin Ayin and Xiang Qingyu were suspicious that he was the one who killed Chi Yu because he always seemed fidgety every time Chi Yu's name was mentioned.
Wang Tian Chen portrayed him perfectly. I like his character because he was playful and funny. Quite handsome if I may say, if only he didn't wear too much extravagant attire. But although I hate the way he dresses. The extravagant look fits Li Long Da's personality.
The Ordinary Chi Yu
Chi Yu (also played by Hu Yi Tian) was Xiang Qingyu's doppleganger in the modern day. Unlike the solemn Xiang Qingyu, Chi Yu was more casual and less confident. He lived with his parents. His father was very strict, but his mother was a loving and warm person. The kind of mother that Xiang Qingyu wished he had.
Chi Yu was missing after a mysterious man hit the back of his head and threw his body into the lake.
The Inseparable Couple Ma Ze Hao and Tao Tao
Ma Ze Hao (played by Liu Yi Tong) and Tao Tao (played by Dai Wen Wen) were Jin Ayin's friends back in the small town. They were inseparable. Tao Tao had an incurable disease of phenylketonuria, a rare inherited disorder that made her hand shake all the time, and her body odor was musty. But not only that, a person with this disease may have behavioral, emotional, or social problems and mental health disorders. These were the reasons why she seemed off and looked very desperate to get Chi Yu's attention.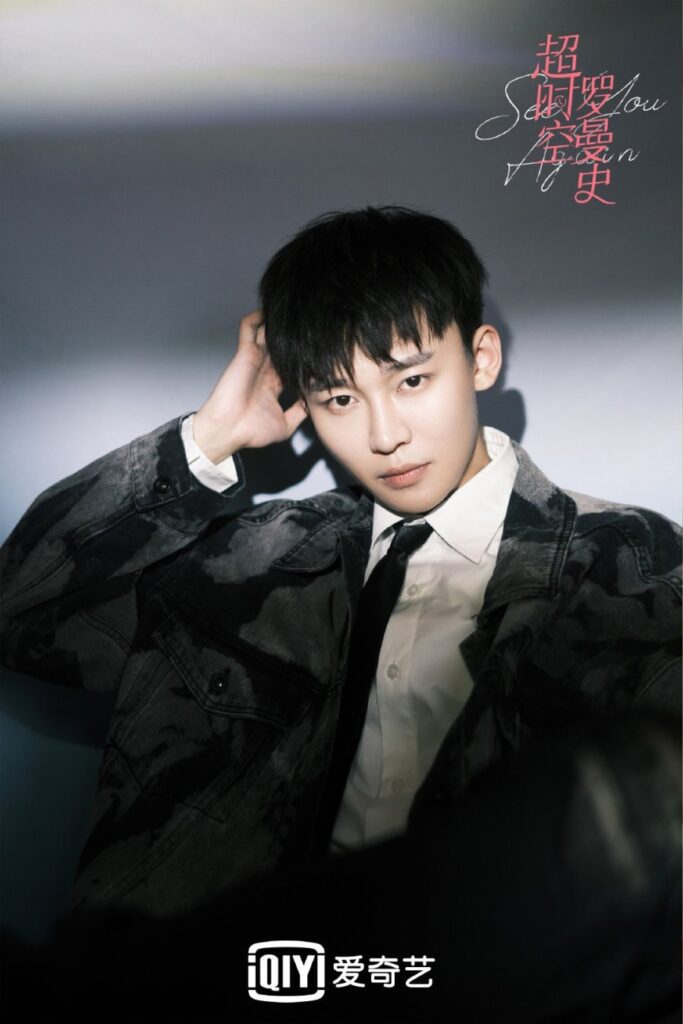 When they were young children, their peers often bullied them. Tao Tao always stands up for Ma Ze Hao, but in the end, she became the bullying target as well. Ma Ze Hao fell in love with Tao Tao, but the love drove his obsession to take revenge for her. He played the role of a gentle and caring person to Tao Tao but changed into a ruthless and cunning person when he planned a murder attempt. He was a clever person and very good at technology.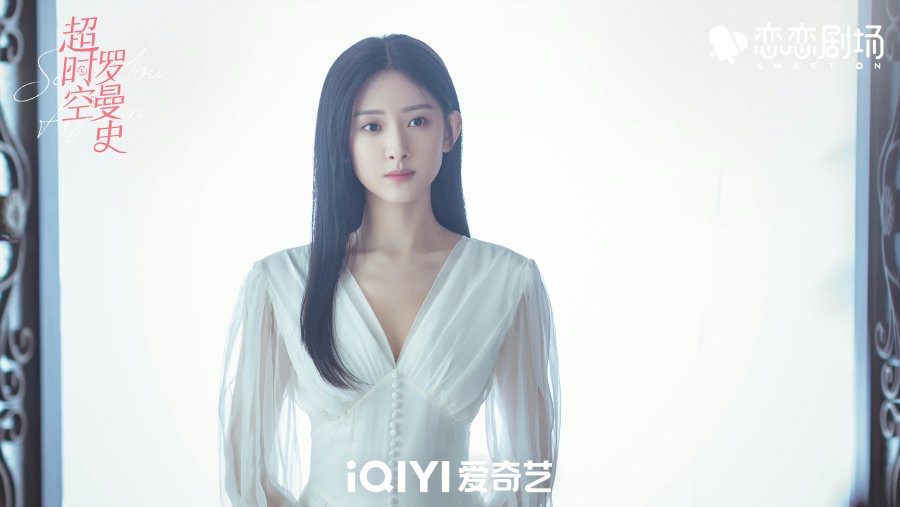 The Story
Although the See You Again story was simple, it was quite intriguing because it happened in a parallel universe. Many things were happening in the same way.
The murder attempt not only happened in 1936 but also happened again in 2018 with the same motives.
In 1936, Xiang Qingyu was filming his latest film, The Legend of Huangpu. A masterpiece that he wrote himself. In 2018, Chi Yu played the leading role in The Legend of Xiang Qingyu. He was chosen to be Xiang Qingyu because Chi Yu's looks were strikingly similar to Xiang Qingyu's.
The murderer in 1936 and 2018 was also the same person with different identity. In 1936, Xiang Qingyu was shot with a real bullet because Yang Da Rong tampered with the gun used for the film shoot. Yang Da Rong did that because he wanted to avenge Yang Xiao Yun. Yang Xiao Yun was his sister who died because of suicide.
She committed suicide because back then Xiang Qingyu refused to help her. While in 2018, Ma Ze Hao tried to kill Chi Yu to avenge Tao Tao. Tao Tao used to be Chi Yu's college friend. She tried to commit suicide but failed. Now she was in a vegetative state because of gas poisoning. Tao Tao wanted to kill herself because Chi Yu avoided her. Ma Zhe Hao-Yang Da Rong and Tao Tao-Yang Xiao Xun were doppleganggers from different worlds.
Several scenes were sooooooo absurd that I could not decide whether I should cry or laugh. In episodes 13 and 14, Xiang Qingyu fell from the height when he shot a scene and was taken to the hospital. Jin Ayin and Li Long Da followed him and waited in the operation room for a long time. When the operation ended, they asked the doctor about Xiang Qingyu's condition.
But the doctor offered them condolences because the patient had not survived. Jin Ayin and Li Long Da cried and wailed. But when Li Long Da opened the white sheet to see Xiang Qingyu's face, the deceased was not him. On the contrary, Xiang Qingyu only sprained his ankle… it was an awkward moment for them and me…🤪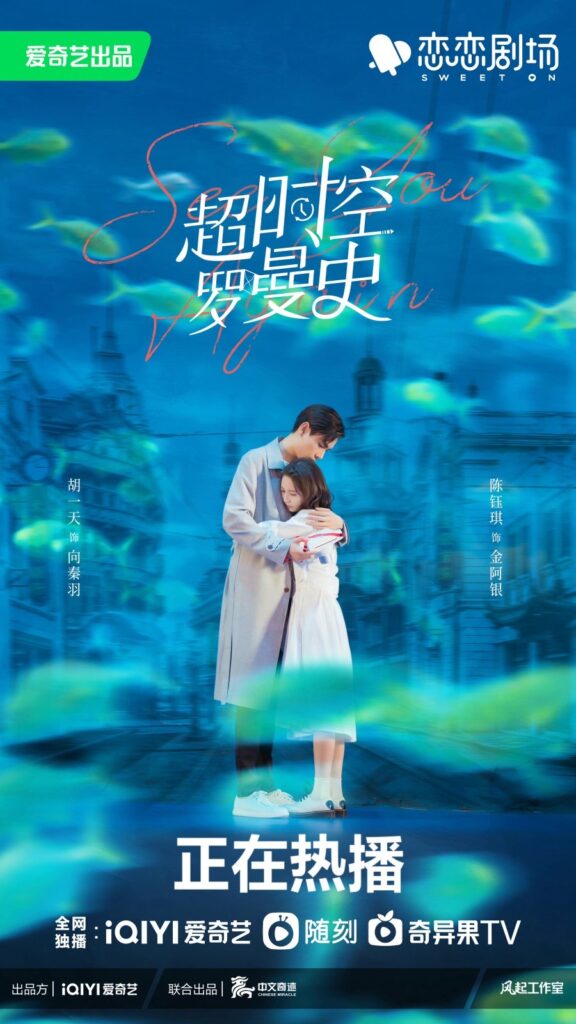 The relationship between Jin Ayin and Xiang Qingyu was a slow burn. She was too shy to admit his feelings, and Xiang Qingyu hesitated because he knew that he should return to his era. But if you are looking for a more exciting love story, See You Again also tells a story about Jin Chuan (or Jin Abao, Jin Ayin's brother) and Chen Mu Mu (Jin Ayin's boss).
Jin Chuan (played by Hei Ze) and Chen Mu Mu (played by Michelle Bai) were a perfect couple. Jin Chuan was an affectionate person who tried to persuade Chen Mu Mu, who stopped believing in love. Their dynamics were interesting compared to Xiang Qingyu and Jin Abao.
The Ending (beware of spoiler)
The ending was quite reasonable and sad at the same time. I was hoping for a good and happy ending, but it was the opposite way. However, you could foresee it from the beginning. Xiang Qingyu was adamant that he should return to his era. That was why he always hesitated to accept Jin Ayin's feelings or confess his feelings to her when he also felt the same way.
Jin Ayin was also quite attached to him. We can only blame it on her perseverance. There was no way she would give up easily on Xiang Qingyu and choose Li Long Da or other male characters.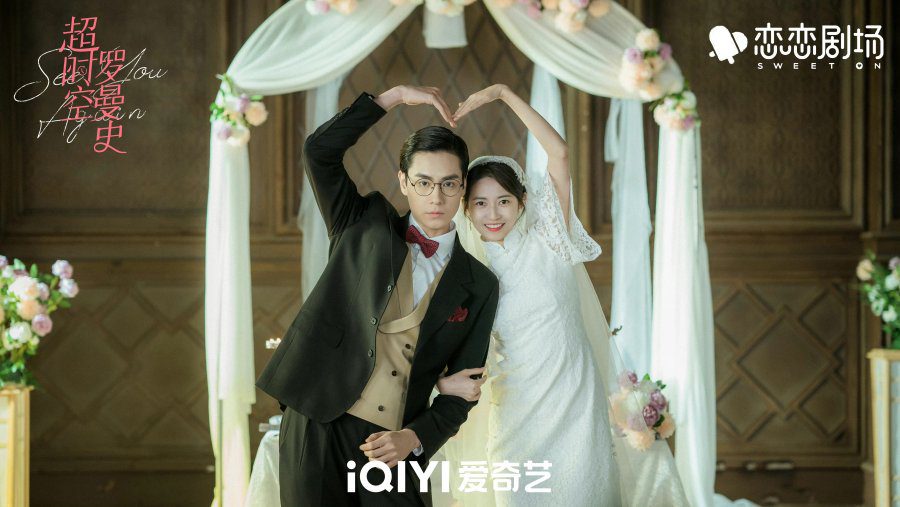 I will write more detail about this in my next post in the ending explained category. Please make sure you'll read that 😊.
The Conclusion
I find myself enjoying every minute when I watch this See You Again drama. The story seems simple yet complicated. You'll find yourself glued to the couch and hoping that there will be more than 30 episodes.
At first glance, you might want to skip this drama because the poster was too ordinary. But trust me, once you watch this drama, there'll be no return. Just pick a free night, stack up some food and drinks, wear your most comfortable pajamas and you'll be ready to go. And I bet you will feel the same as me after you see Hu Yi Tian in a suit…😁😁😁.
Hope you enjoy reading this drama review. As always, happy watching!