Title: The Forbidden Fower
Also Known As: 夏花, Summer Flowers , Xia Hua
Director: Chen Zhou Fei
Casts: Jerry Yan, Xu Ruo Han
Screenwriter & Director: Zhao Xiao Lei
Genres: Romance, Melodrama
Country: China
Episodes: 24
Year: 2023
Original Network: Tencent Video
Where To Watch: Tencent Video, WeTV
Adapted from The Novel: He Stands in the Gorgeous Summer Flowers by Taihou Guilai
Hola readers, how are you today? I had a slight headache this morning, probably because of the lack of sleep last night. Who would have thought that Li Yi Tong's newest drama was a good one? I have just started and I could not stop. Later I would tell you about it. This time, I was going to share my musing about Jerry Yan's drama called Forbidden Flower. Was it good? Was it bad? Was it as steamy as the posters? Well.. let's find out. Happy reading!
The Forbidden Fower Synopsis
The 18 years-old He Ran was dissatisfied with her life. She knew that her days were numbered because of Leukemia. However, she was thirsty for adventure and romance. He Ran wanted to live like any other girl. Pursue her passion, fall in love, and live courageously.
But all this time, she felt like she lived in a cage. Everything was already arranged by her mother including her food, her schedule, and even her clothes. She never left the house and only could do it secretly behind her nanny's back.
One day, He Ran went to a salon and got her hair washed by a man. A ten minutes interaction made her obsessed with him. The man was quiet but every time he talked, He Ran's heart quivered. It was dark in the salon, but his voice and presence ignited hopes that had been down for years.
He was Xiao Han. A middle-aged horticulturist who lives a desolate life. A hermit who lived in a small house by the beach only accompanied by a cat and many plants. Never had he imagined getting pursued by a vivacious young woman as He Ran. Xiao Han tried to shake her off of his life, but it was not an easy job to do. He Ran was adamant to get to know him better.
However, no matter how much they liked each other, there were secrets lies between them. He Ran did not want Xiao Han to know about her life, much less about her disease. Meanwhile, Xiao Han also hides his past from her.
Would their relationship last for a long time? Would He Ran be able to pursue the life that she wanted?
The Forbidden Fower Review
The Forbidden Flower was not my cup of tea. I was reluctant to watch it, but I was curious. I rarely watch Jerry Yan's drama. His only drama that I remember clearly was Meteor Garden in 2001. At that time, the whole pack of F4 was insanely famous all around Asia, including in my country. As a teenager, I would not want to miss the hype. I watched it and was infatuated with Vic Zhou. I did not like Dao Ming Si's character, hence I rarely casted a glance at Jerry Yan.
Again, as an adult, I still did not want to miss the hype. Forbidden Flower sat on the top 5 of WeTV favorites in my region. Plus the news about Jerry Yan's forever-young appearance was making headlines. Therefore I decided to click it, although I was a bit unsure of the storyline.
Forbidden Flower had a good message in it. Yet I still felt uncomfortable with the huge age gap between He Ran and Xiao Han. In this story, He Ran was said to be an 18-year-old girl who fell in love with a middle-aged man, Xiao Han, and strived hard to be with him. If He Ran's characters were slightly older, let's just say around 20-somethings, I might not feel disturbed. But her character has just entered adulthood and there were many steamy scenes between them.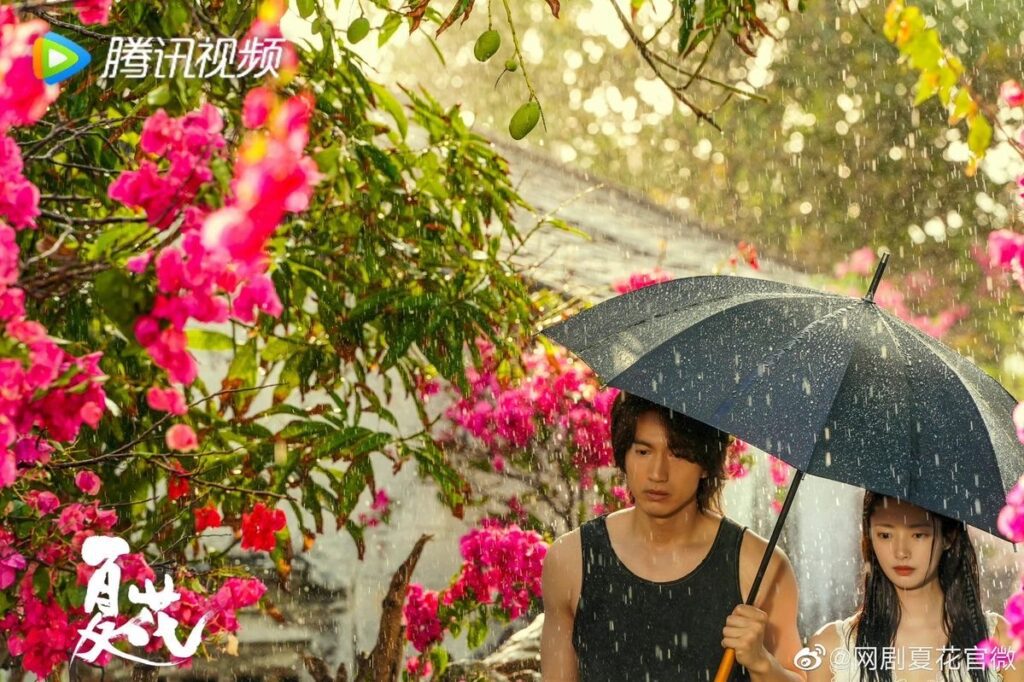 But the drama was quite well-written. The story rolled at a good pace. Not too fast nor too slow. And I was impressed with Jerry Yan's acting. Xiao Han was a quiet man, he did not speak a lot but his gesture and body language was loud. It was beyond my expectations. I guess I was too prejudiced against him.
There's no way Jerry Yan could stay in the Chinese entertainment industry for years if his ability was average, right? Although, there were plenty of fresh new handsome faces emerging every year, Jerry Yan still could make the water ripples. He is powerful indeed…👏
Xu Ruo Han's acting is great. Her expressive face suits her vivacious character as He Ran very well. Jerry Yan's presence was strong, but Xu Ruo Han was able to stand beside him without being swallowed by him. Their chemistry was also good. Xu Ruo Han shone in the entire episodes. Even when her character was in her fragile moments, she looked like a sickly beauty who stole your heart away.
The Cinematography
Forbidden Flower was a feast for the eyes. The cinematography was amazingly beautiful. As an artsy drama, I feel like Forbidden Flower satiates my quench for beautiful and colorful things. The sets were beautifully arranged in a thoughtful and detailed manner. The contrast between He Ran and Xiao Han's vicinity showed their contrast in life. He Ran lived with her mother who was a modern businesswoman who liked to control everything.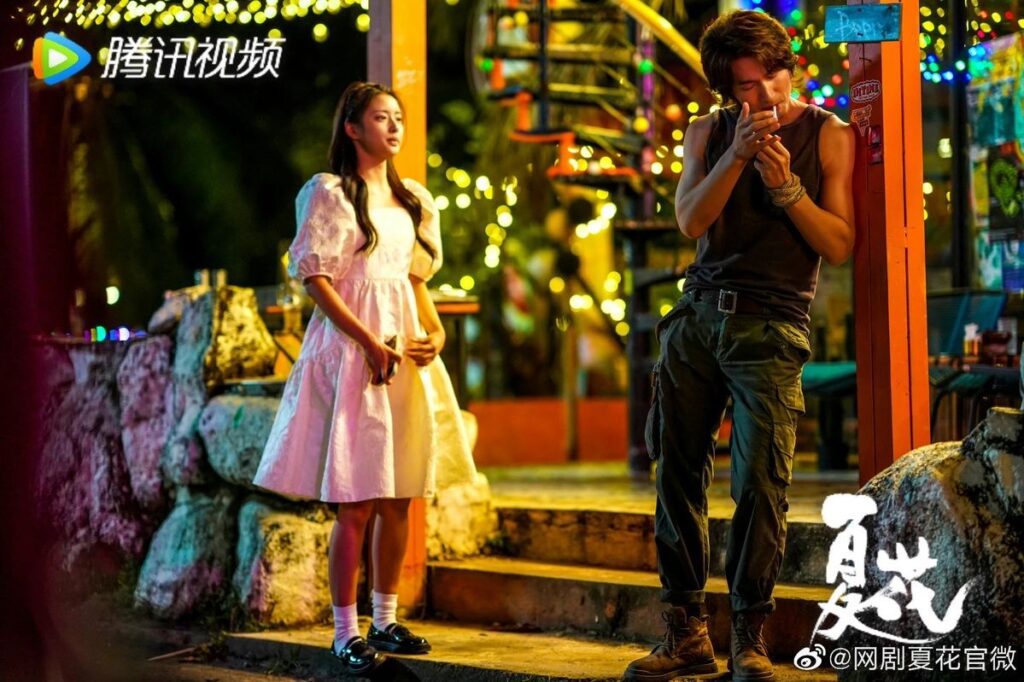 Her house was a concrete jungle while Xiao Han, with his carefree soul, lived in a house that was full of plants and smelled liked the forest. If you pay attention to Xiao Han's parlor, he seemed to grow nepenthes pitchers in front of the flower painting. I have never seen anybody grow this plant inside their parlor.
He Ran was an artist that produced many beautiful flower paintings. Xiao Han was a horticulturist that surround himself with various plants. Therefore, many kinds of flowers adorned this drama. Many scenes were vividly colorful that I could not take my eyes off my screen. Xiao Han's house was shabby. But the surroundings emanated a warm atmosphere and it made the modern house where He Ran and her mother live seemed barren.
This drama was full of summer vibes with the breeze, beaches, flowers, flowy dresses, scorching sun, and humidity. This drama was not only steamy but also felt hot…🥵
The Costumes and Wardrobes
The costume played an important role in this drama, especially He Ran's. When she wore the dress that her mother choose for her, the dress somehow was childish. The color was always white. The length was mostly below the knee, and the design was modest. It would cover her arm and chest. In my opinion, those dresses represented how He Ran's mother wanted her to always be a child. Probably because it reminded her about the little He Ran who was still healthy and free from her illness.
Meanwhile, when He Ran brought her own clothes. They were colorful with different designs. Sometimes it was a childish jumpsuit or a cow onesie. The next time it was a simple white t-shirt or colorful summer dress. When He Ran had an appointment with a young beautiful woman who was infatuated with Xiao Han, she wore a mature black dress. She even ditched her sneakers and used high heels. Those clothes represented He Ran's character very well.
She was a young girl who just stepped into adulthood. While her antics still showed her young age, she also wanted to look mature and showed her feminine side to the man that she loved.
As for Xiao Han's clothes, I had no comment at all. He dressed properly as a carefree middle-aged man. However, I hope he could change his hairstyle and ditch those bandanas. I did not want to see any Dao Ming Si's shadow in his role…😣
Many people said that this drama was steamy hot. However, in my opinion, it was not vulgar but the sensual scenes were shot artistically. The directory used the lighting and angles to build up the mood and it worked very well.
The collaboration between Chen Zhou Fei and Zhao Xiao Lei was amazing. They produced such good drama that you should not miss it.
The Story
The Forbidden Flower's background story was in Qiongzhou city in 2017. The tag was an older-younger couple. It was a romance between a middle-aged man with an 18-year-old young woman. In this drama, Xiao Han was a mature adult man. Although in reality, Jerry Yan was 46 years old, I had to admit that he did not look 46 years old. More like 20-30 something. His build was excellent and if I never watch Meteor Garden in 2001, I would never believe that he is a middle age man.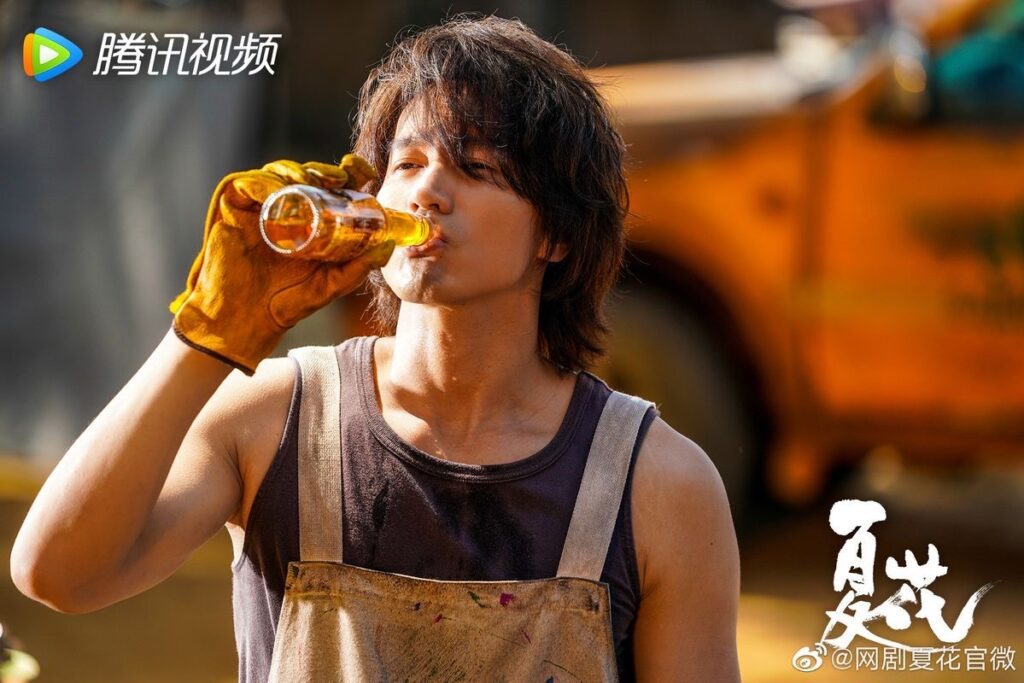 The age gap made me uncomfortable. Before I watched Forbidden Flower, I had low expectations and I'm not sure that I would enjoy this drama wholly. But I was wrong. The first 10 episodes were about He Ran who chased Xiao Han and how Xiao Han held himself back and tried so hard not to be attracted to her. I thought I was going to spend 24 episodes with this kind of troupe.
But then after He Ran decided to leave Xiao Han because she was afraid that she would make things difficult for him after her mother learned about Xiao Han and their relationship. She moved to Xijing and lived a normal university student life. But it did not take a long time before she moved from her dormitory to live alone in an apartment.
The story mostly revolved around He Ran. Many characters were related to her. While Xiao Han's side was quieter. He Ran's will to live a normal life was strong. Amid her relapse, she returned to the university and stayed in the dormitory. She did not have many peers, so living with 3 girls in a room was a new experience.
He Ran was a lively girl, but she had a hard life. Her father committed suicide because he could not stand his illness, her mother was depressed and had an anxiety disorder, and she herself lived with leukemia. However, she never gave up. She knew that her life might not be long and she would die sooner or later, but she wanted to live life to its fullest.
Their relationship progressed nowhere on He Ran's side. She kept it a secret from everybody. He Ran's roommates thought that her boyfriend was Han Yu who often came to her dormitory. Meanwhile, Xiao Han introduced He Ran to his mother by asking her whether he could make He Ran his wife. It was a one-sided relationship where He Ran controlled everything. She would come and go as she wished and Xiao Han would patiently wait for her.
The Character
He Ran
He Ran (played by Xu Ruo Han) came from a good and wealthy family. Yet, they have been torn apart because of Leukemia. Her father passed away in a tragic death because of the disease and then He Ran was diagnosed with the same disease. Her mother accompanied her for intensive treatments and chemotherapy for two years.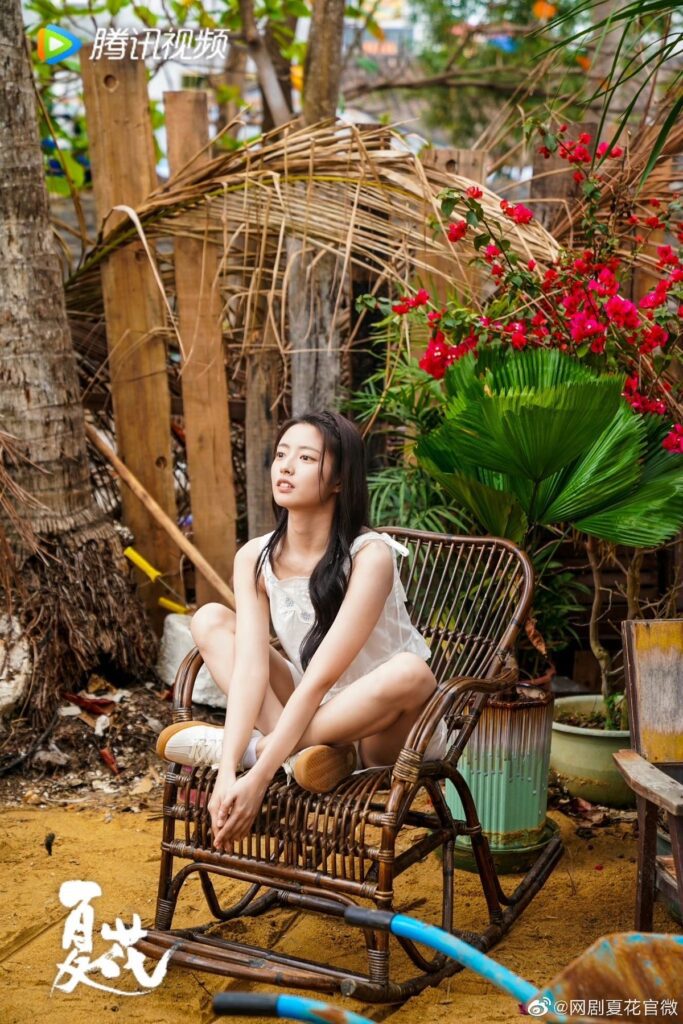 At that time, the doctors said that He Ran was free from cancer, yet the disease could relapse someday. He Ran's mother was brokenhearted. All the hardships made her depressed and soon she suffered from an anxiety disorder. He Ran lost two parental figures because of Leukemia. And now she also must face the reality that her illness was relapsing.
Xiao Han's voice was the one thing that made He Ran fell in love with him. They met at a salon. Xiao Han was helping his friend and fate arranged for him to wash He Ran's hair that day. He Ran was enticed by his sexy voice that she became obsessed with him.
Because of her illness, He Ran lived in a bubble world where everything abided by her mother's arrangements. She took care of He Ran health carefully. He Ran's daily habit was controlled by her. Not only the food, medicine, and sleep routine, but also the clothes, hobby, and also her friend. He Ran never had any friends and rarely left her home. Yet, she was proven to be a daring person who impulsively flew to Xiao Han's hometown in the middle of the night.
He Ran was a loner. She had been lonely for years and she found it uncomfortable to be with too many people, especially her peers. She had a bad experience with them when she was undergoing chemotherapy and had her hair shaved. She was always surrounded by older people. Her mother, nanny, uncle, and aunt, as well as doctors and nurses. The only person who was the same age as her was Han Yu, and she found him annoying.
But she was different when she was with Xiao Han. She smiled a lot, coquettish but often acted cute, and playful. She showed her emotion blatantly. Her love, yearning, sadness, and jealousy were displayed clearly on her face. She was more lively unlike the cold and detached He Ran.
In my opinion, He Ran was interested in Xiao Han not only because of his charm but also because she yearned for a father figure and warm love. She needed someone who understood her just the way she was, with her antics, dream, and passion. Her father was an artist. They shared the same passion and talents. Yet, she had to live in a bubble world created by her traumatized mother.
Xiao Han
Xiao Han's life was mysterious. He was a middle-aged man, around 40-something years old. Never been married, but had been in a serious relationship before. He lived alone in a rented house by the beach where he made his own greenhouse next to his bedroom.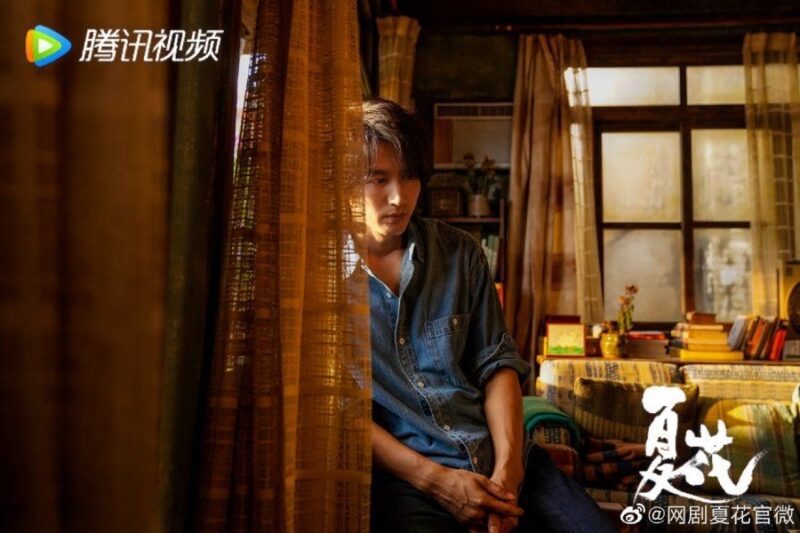 Xiao Han only had a mother, he had two nieces, Quan Quan, and Tong Tong. The first was a rebellious little girl, while the latter was sly and witty. But both of them were nice girls. They loved their uncle so much. Xiao Han's mother and nieces lived in Chuanxi, Aba Tibetan. His mother was of Qiong Ethnicity and his father was of Han ethnicity.
Xiao Han was a professional Horticulturist. Yet, he did not plan to make money from his passion. He often worked as a gardener but also did odd jobs like opening a salon or working in construction. Those jobs did not make much money, but he did not look like a poor person either.
As an adult, Xiao Han knew that He Ran should not fall in love with him. He tried many ways to abandon her and hoped that she would forget him after that. Did it work? Hell no! He Ran has a strong will and Xiao Han had to succumb to it. In the end, he realized that he could not get away from He Ran when he was jealous of Han Yu.
Xiao Han used to have a relationship with a woman named Qin Rui. Both of them were horticulturists. They created a new species of plant that is worth a fortune and won a competition abroad. But they had a fallout because they had a different opinions. Xiao Han thought that growing plants was only a hobby while Qin Rui planned to make money out of it.
When Qin Rui died, Xiao Han gave all the prize money and his savings to Qin Zhao, Qin Rui's sister. Xiao Han was a responsible man, which was why he wanted to avoid He Ran in the first place. He felt that if he accepted her feelings, he had to be responsible for her. But he was not ready yet.
Xiao Han might not be a person with many words, but his action showed his affection. When they opened a barber at the beach, Xiao Han secretly added more money to their earnings. He gave all the money to He Ran because she said that she needed money to buy her art supplies. For Xiao Han, He Ran was the last woman in his life and he would take care of her everything.
He Ran refused to tell Xiao Han about her illness because she knew that after Xiao Han learned about it, he would never leave her. Xiao Han was a kind, gentle, romance, and sensitive person. He Ran was afraid she would die and wanted him to find a good person after she was gone.
Han Yu
Han Yu (played by Kido Ma) was He Ran's childhood friend. He loved her for years and although she always treated him coldly, Han Yu never wavered. The way Han Yu loved He Ran might looked childish but his love was true. Han Yu knew her illness and always took care of her.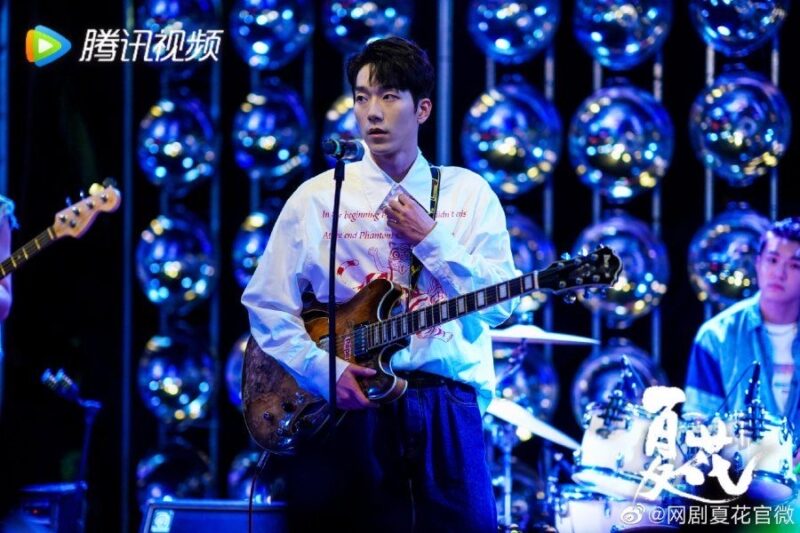 There was one time when they had dinner with all their acquaintances, and the host wanted to pour wine into He Ran's glass but it was Han Yu who reminded them that He Ran could not drink. His stance was stern. Completely different from his playful nature. While He Ran did not care at all about her food and drink.
Han Yu lived with his aunt and uncle. His aunt was He Ran's doctor. His uncle was a plant enthusiast. He grew many exotic plants in their home and his books collection was incredible. By coincidence, Uncle Han got to know Xiao Han and was interested in him because of his talent. Uncle Han was the only person who supported He Ran's relationship with Xiao Han.
Han Yu was an idol singer. He always had a band that would be disbanded and form another one and disbanded again. In his point of view, the band member was not important. The important one was him.
When He Ran's illness was getting serious, Han Yu was the one who was adamant to be on her side. When He Ran apologized for not reciprocating his feelings, Han Yu admitted that he could not live without her. The pain in his eyes was real. For him, there was only He Ran in his heart.
Qiu Jia Rong
Qiu Jia Rong (played by Huang Yi) was He Ran's mother. She was a successful businesswoman. She built a company after her husband passed away. She was a strong woman who did not want anybody to see her weakness. And just like her daughter, she was a stubborn person. Although she appeared cold and detached, Qiu Jia Rong was a fragile and sensitive person.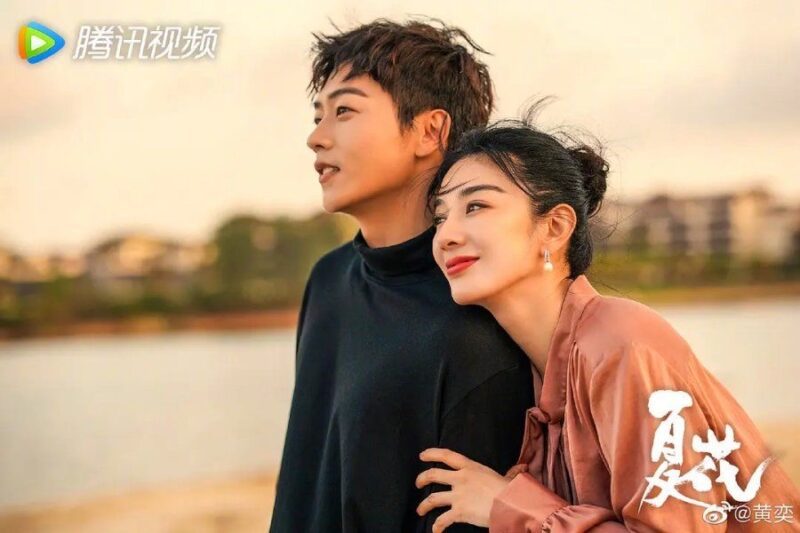 She yearned for love, but she was afraid to chase it. Qiu Jia Rong suffered from anxiety disorder and relied on an antidepressant. After He Ran was diagnosed with Leukemia, she felt that she had failed as a mother.
Qiu Jia Rong loved her husband, He Litao. But she felt that her marriage days were boring. She did not work and every day she only kept her husband company at the studio. They rarely went out and day after day Qiu Jia Rong felt that she was isolated from the outside world. After He Litao died, she started a business and it made her happy.
But the happiness did not last long after He Ran was diagnosed with Leukemia. She tried her best to pull her daughter from death. She kept her company in two years of intensive treatment, including chemotherapy. But then the doctor said that cancer might relapse.
Qiu Jia Rong could not take it anymore. She tried hard to keep He Ran healthy and it become an obsession. Everything regarding He Ran was controlled by her. All the fear and obsession accumulated and consumed her.
Qiu Jia Rong always felt guilty when she wanted to start a new life. She could not move on from the past nor walk toward the future. Until she met Zhang Yuan Qi, a new intern at her company.
Zhang Yuan Qi
Zhang Yuan Qi (played by Yu Xiang) was He Ran's senior at Xijing University. He loved art and was He Litao's fan. He met He Ran first and never realized that He Ran was the daughter of her love interest.
Zhang Yuan Qi was a very nice person. He was sensible and gentle. Han Yu was super jealous of him. He thought that Zhou Yuan Qi fell in love with He Ran, but in reality, their relationship was pure friendship.
When he was an intern at Horta, Qiu Jia Rong's company, he never had anything to do. He came to the office to just sit in front of the computer while listening to his colleagues gossiping about anything and everything.
When he could not take the boredom, he went to an abandoned utility room and had a nap there. Who would have thought that the abandoned utility room was Qiu Jia Rong's getaway? She always went there every time she needed to cool down her anxiety.
Zhang Yuan Qi never saw Qiu Jian Rong as his boss. He always regarded her as the woman, whom he wanted to be with.
The Conclusion
The Forbidden Love story was well written. It was heart-wrenching but at the same time addicting. I spent 3 days watching the whole series. The chemistry between Jerry Yan and Xu Ruo Han was terrific. And Jerry Yan could pull it off as Xiao Han. He was not even afraid to cry ugly in this drama.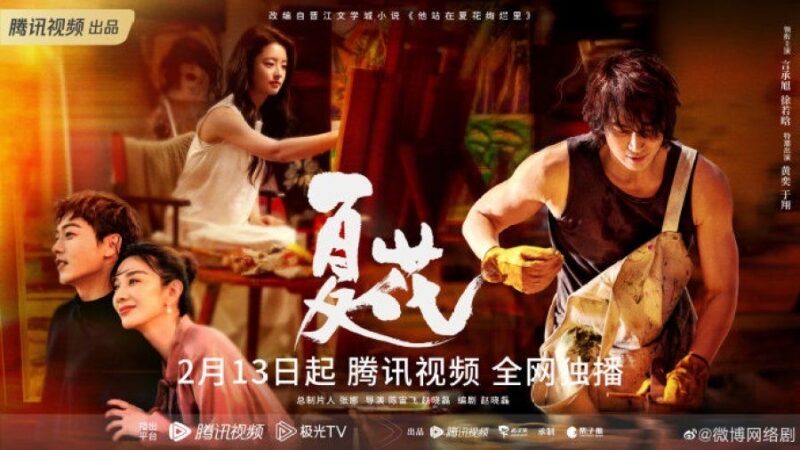 If you are into romance and did not mind shedding some tears, you might go for this one. Just took it as a daily dose of your Cdrama addiction. Be ready to have your eyes enticed by the visual. And probably after you see this drama, you have the urge to plant something or might want to buy a flower bouquet 💐.
I also wrote this drama ending, you can read it on The Forbidden Flower ending explained post. Maybe you missed something about the ending, you can read it.
FYI, do not skip the credits on the last episodes. You'll find the answer that you have been looking for. Happy watching!