Title: The Oath of Love
Original Title: 余生,请多指教 (Yúshēng, qǐng duō zhǐjiào)
Year: 2022
Number of Episodes: 29
Genre: Romance, Life, Medical
Country: China
The Oath of Love Synopsis
The Oath of Love was a 2022 Chinese romance drama starred by Xiao Zhan and Yang Zi. The story is focusing on Lin Zhixiao, an aspiring cellist and a junior in the music department in university. Had her life came to an abrupt stop when she found out her father was diagnosed with cancer. Her dreams and hopes for the future felt like things of the past.
As her father was hospitalized and underwent treatment, she and her mother faced many uncertainties. During this time, she met Gu Wei, the doctor in charge of her father's treatment. As time passes, they began to get to know one another and fell for each other.
The Oath of Love Review
Ohmylawd! What can I say about this Chinese drama? The long awaited series which we, the viewers, have looked forward to for 2 years! But it was definitely worth the wait and all the hype.
It was like I was drowning in a sea of honey, this drama was such a delight to watch and I am fangirling so so hard for Xiao Zhan. No other actor came to mind that has the capability to make a bigger impact in similar series other than Xiao Zhan. I mean he is a true blessing in the entire Chinese entertainment industry!
I knew he was a gem when I saw him in The Untamed. But in The Oath of Love, he melted everyone's hearts into a puddle of happiness throughout, and shook me to my core. Hence why I am writing this review even though the series have not ended. I have decided that no matter what, however the ending will be, this is a very good drama. Though personally, a happy ending is preferable for me haha.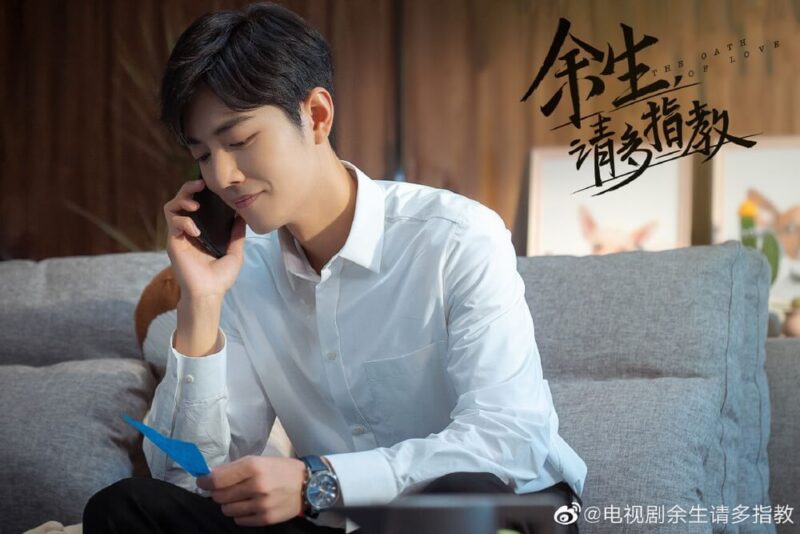 I Felt Too Much
Haaa I really did not want to turn this post into a Xiao Zhan appreciation post, although I do appreciate him very much hahaha. But he was truly the star of the show, if I can be honest. Anyways, let's move on to other aspects of the show.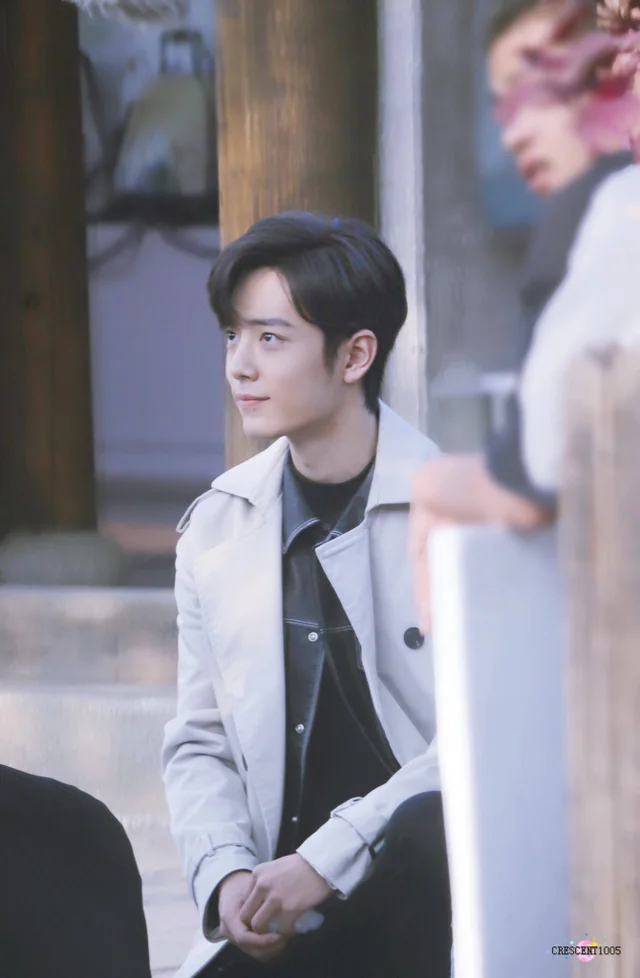 Objectively tho, this Cdrama is so worth the watch. The storyline was good, the acting was great and the dialogues were not so cheesy for the most part. Though I have a comment or two on this which I will get to in a moment.
Some of The Scenes
Spoilers Up Ahead….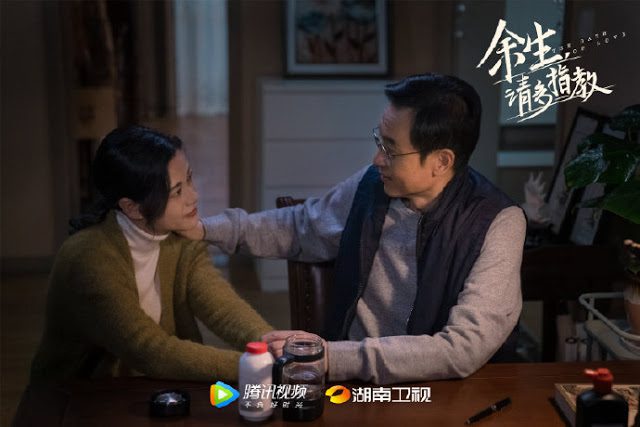 I loved the dynamics within the Lin family, including how the mother-daughter spoiled the heck out of the dad. My favorite scene was when the dad was in the train station and was talking to a fellow traveler about how having daughters was better than having sons. And then Lin Zhixiao came and scolded him fiercely in front of everyone. That moment made me laugh but then the dinner at KFC scene made me cry, it was good *sniffling.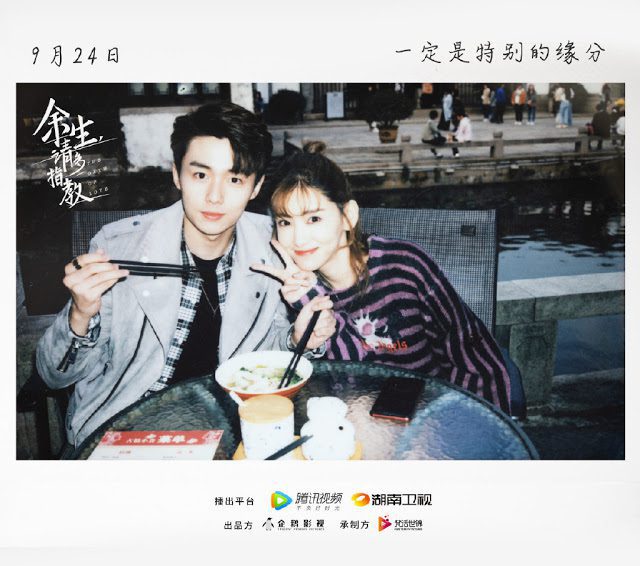 I also enjoyed the secondary couple, the San Gu couple, their interactions were so adorable. If not for how remarkable Xiao Zhan was in his sweet scenes with Yang Zi. With Gu Wei's boring and stiff character, the San Gu couple would have stolen the show.
Props for Zhai Zi Lu for being able to play the sleazy and cheap Gu Xiao skillfully without making me wanting to gag. Not once. It also helped that Li Muzhen was also brilliant as the playful and mischievous San San.
I think when these two worked together to 'help' Lin Zhixiao and Gu Wei, they only created disaster and misery for the main couple haha.
The Oath of Love Cast & Characters
Xiao Zhan Performance as Gu Wei
It is true that in romantic series such as these, the male leads are designed to sweep the female leads off their feet. While at the same time assassinate us the viewers in the process. And some actors have more success than others.
However, Xiao Zhan is in a league of his own, he is a superb actor and…..how is he so darn handsome??? How??? Him acting smitten as Gu Wei was so convincing that I cannot help but smile in almost every episode. Something to look forward to everyday.
In The Untamed, he was brilliant as Wei Wuxian, truly iconic. I never thought a face that good looking is also backed up by such incredible acting skills. Gu Wei, is a totally different person from Wei Wuxian. The way he acted was so believable that I really did not make a connection at all that these two characters were acted by the same person. He is truly marvelous, I am a fan.
As you can see here, these two characters were having a moment to themselves being engulfed in their own emotions. Quite similar scenes if I may say so myself. They were played by the same person, but I can totally see that it's like they are not the same man.
His facial expression, his gaze and movements, they are unique to each character. One is not reminiscent of the other. Plus, on top of his awesome acting skills, he's an awesome singer as well….!! Whaaat…..!? An all around entertainer. 肖战加油!
Yang Zi Performance as Lin Zhixiao
Speaking of Lin Zhixiao, her character was the most naïve and inexperience out of the three girls. Her charm lied in how optimistic she was, being a non high achiever in school, nothing could get her down, the only way was only up. Who doesn't love a positive and cheerful girl? Also her love for her family was sweet, it was not a mystery how her charm was able to bewitch the handsome and accomplished Gu Wei.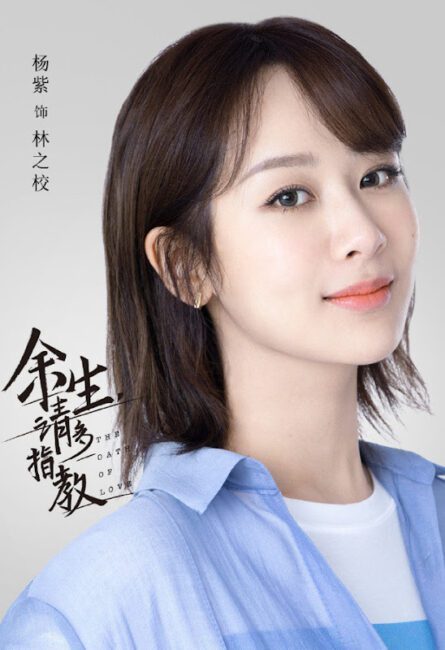 Yang Zi's performance was lovable here, but personally I don't think this was Yang Zi's best performance.
I really wish this was not the case but I saw Yang Zi in Ode to Joy and I loved her there, she was excellent. While as Lin Zhixiao, I cannot say that I was as impressed. But this is just my personal opinion. She is still one of my favorite actresses tho, I am looking forward to her new Chinese drama Immortal Samsara with Cheng Yi.
The Conclusion
The romantic scenes in The Oath of Love were truly enjoyable to watch, they did not disappoint and always delivered in every episode, for a whole total of 29 episodes. I really appreciate that they are taking the time and effort to make the dialogues and scenes entertaining, without them being over the top cheesy and stereotypical. Absolutely one of the best high rated Chinese drama.
Although, I have to mention that one of the lines Gu Wei said during the confession scene. Where he was talking about how his heart beat was 120 beats per minute, I rolled my eyes a bit.
But overall, it did not take out the fun I had following this series and the darling couple Gu Wei and Lin Zhixiao ♡♡♡.
If you like this Chinese drama The Oath of Love review, please leave a comment. We appreciate it. Thank you for visiting Cnovelholic.com 😊