Hello again! Today we gonna give you the list of Best High Rated Chinese Dramas. Did you ever feel lost when you walk down the aisle in the supermarket, trying to find the tastiest cereal for your breakfast? There are so many choices, and all of them taste wonderful on your palate, yet you do not know which one to bring home.
It's the same feeling when you have to choose between Dylan Wang or Leo Wu Lei when Yang Yang and Ren Jialun were on the list too. Suddenly trying to find the perfect drama for your weekend becomes a strenuous activity.
But fret not dear readers. I'm here to lighten your burden with the list of the best high rated Chinese dramas, according to our Cnovelholic.com drama review rating. This was a shortcut to help you choose the best one for your weekend. Without further ado, let's read!
Best High Rated Chinese Dramas (in random order)
1. Delicacies Destiny (Rating 8,2/10)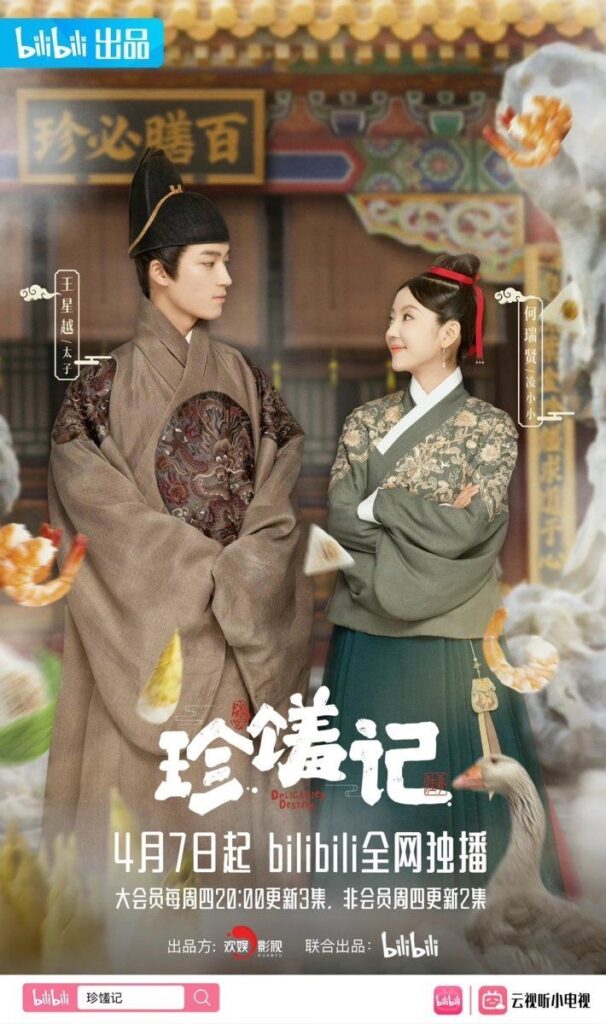 Genre: Historical, Food, Romance, Adventure
Number of episodes: 16+1
Cast: He Rui Xian, Wang Xing Yue
Year of Released: 2022
Delicacies Destiny drama was the drama that indulges your craving for good food. This a good inspiration for you to start cooking your weekend meals. Delicacies Destiny made some spotlight on Disney+ a while ago, so we put it on our Best High Rated Chinese Drama list without hesitation.
Long Xiaoxiao (He Ruo Xian) always wanted to be the best imperial chef in the world. Unfortunately, there were not many chances for a female chef back then. Ling Xiaoxiao was determined to prove herself and join the imperial chef selection. Thus, with her amazing talent, she successfully enters the imperial kitchen. However, her biggest challenge was not the selection, but the notoriously picky palate of Crown Prince, Zhou Shoukui (Wang Xing Yue).
2. Joy Of Life (Rating 9,6/10)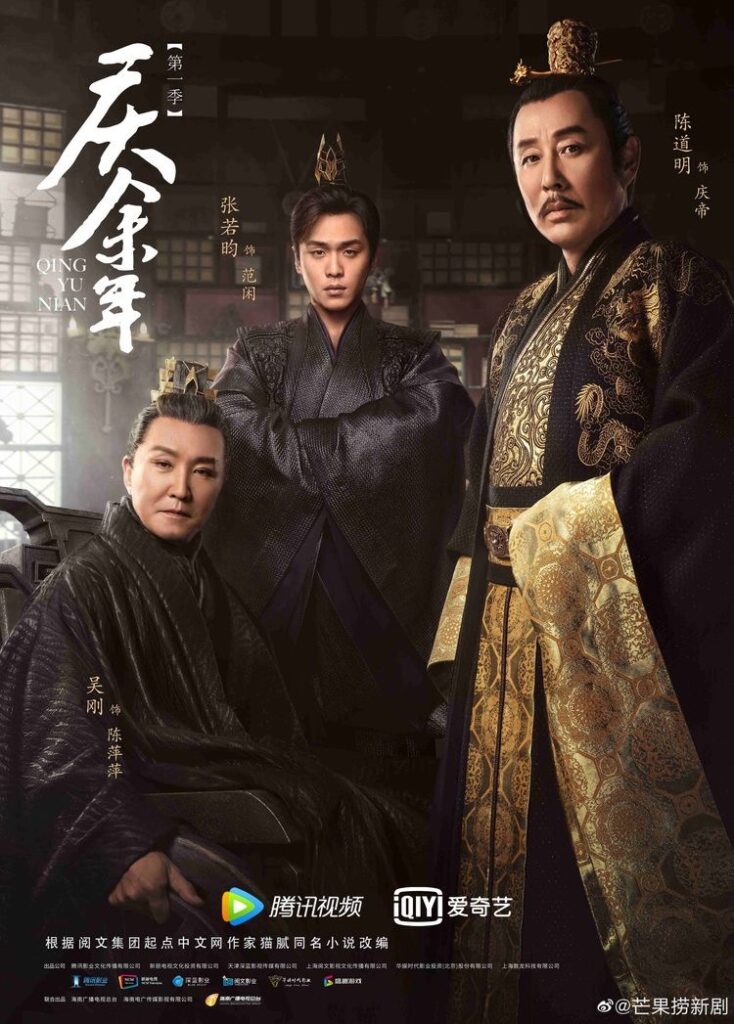 Genre: Historical, Mystery, Romance, Wuxia
Number of Episodes: 46
Casts: Li Qin, Zhang Ruo Yun, Chen Dao Ming, Wu Gang
Year of Released: 2019
Joy of Life drama was a drama that seemed to be very serious, considering the poster. However, the story was hilarious, would make you feel drawn into it and unable to stop until the last episode.
Fan Xian was born into the ancient empire of Southern Qing with memories of the 21st century. After he suffered an assassination attempt, Fan Xian (Zhang Ruo Yun) decided to go to the capital city to uncover the reason why he was born with future memories. In the capital, he was engaged to Lin Wan'er (Li Qin) and started his career as the new overseer at the Royal Treasury. This path of career brought him into the complicated intrigue of the Royal Family.
3. Dream of Splendor (Rating 8,8/10)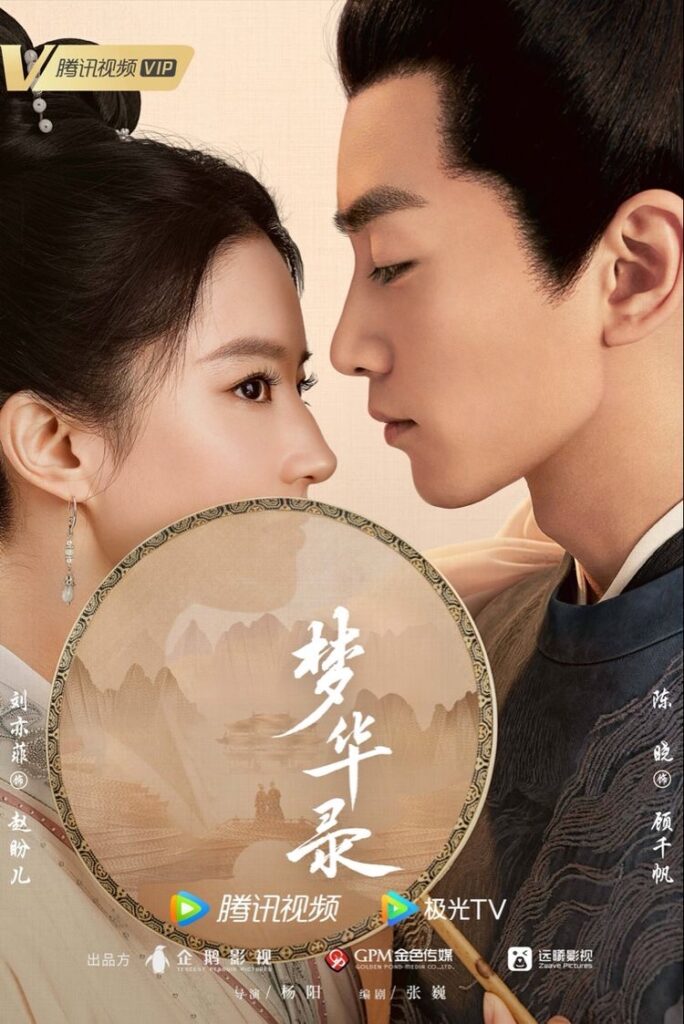 Genre: Romance, Historical
Number of Episodes: 40
Casts: Liu Yi Fei, Chen Xiao, Ada Liu, Lin Yun
Year of Released: 2022
Dream of Splendor drama would bring you to an enchanting world full of a glorious wealth of culture and refinement. A true feast for the eyes. Everything was stunningly beautiful which made you feel immersed in a wonderful universe.
Zhao Pan Er (Lui Yi Fei), together with her best friends, Song Yin Zhang (Lin Yun) and Sun San Niang (Ada Liu), wanted a better life for themselves. They decided to run a teahouse in the capital city of Bian Jing. Although the ladies tried to live their lives as best they could, misfortunes still come knocking at their door. Zhao Pan Er's fiancé left her and forced her to leave the city. Song Yin Zhang's talent had attracted the notorious wife killer who abused and tortured her.
Sun San Niang's family fell apart when her husband divorced her and her ignorant son also disowned her. The three ladies worked hard to embrace their independence in the big city and turn their small teahouse into a well-known restaurant.
4. The Untamed (Rating 9/10)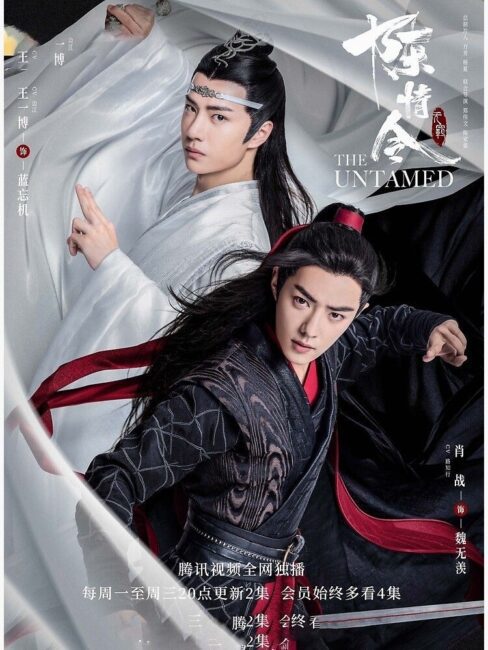 Genre: Mystery, Wuxia, Fantasy
Number of Episodes: 50
Casts: Xiao Zhan, Wang Yi Bo
Year of Released: 2019
The Untamed drama was a massive hit bromance Chinese drama that blew my mind. The story was captivating and a breath of fresh air for me. Truly a feast for the eyes.
Wei Wu Xian returned back to life through self-sacrificing rituals. To complete the ritual, he had to avenge the original owner of his body. Wei Wu Xian concealed his identity behind a mask and embarked on a journey to complete his mission. Somewhere along the journey, he met Lan Wang Ji, a friend from the past. Together they solved the mysteries of the present and revealed the secret behind his own death.
5. Lost Track of Time (Rating 8,8/10)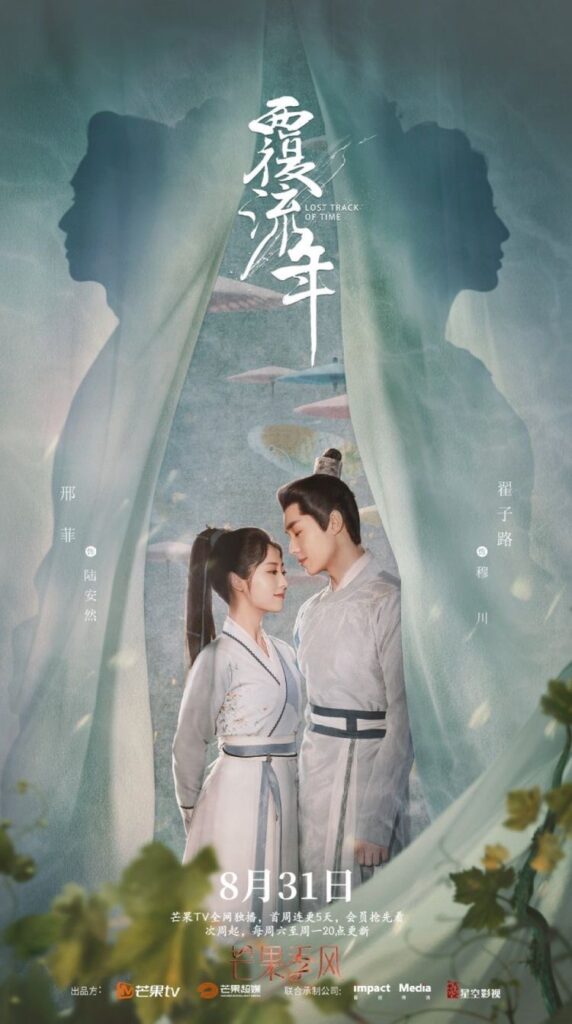 Genre: Romance, Historical, Drama
Number of Episodes: 30
Casts: Xing Fei, Jing Chao, Zhai Zi Lu
Year of Released: 2022
Lost Track of Time drama was a drama that took me out of my comfort zone. The story was complicated and intriguing. I could not even guess the plot, yet I still find myself binge-watching this drama.
Lu Anran (Xing Fei) had a beautiful marriage with Mu Ze (Jing Chao) until she realized the cold and hard truth about her husband. Mu Ze had been exploiting her and using her to control her family business. When everything she had was destroyed, Lu Anran killed herself in a fire. She wished to end her bitter life. However, fate gave her another chance. She returned to the time before her first encounter with Mu Ze. Lu Anran promised to use her second life to drag Mu Ze down and exact revenge on him. Lu Anran must choose between revenge or starting over her life with her loved one, Mu Chuan (Zhai Zi Lu).
6. Love Like The Galaxy (Rating 9,4/10)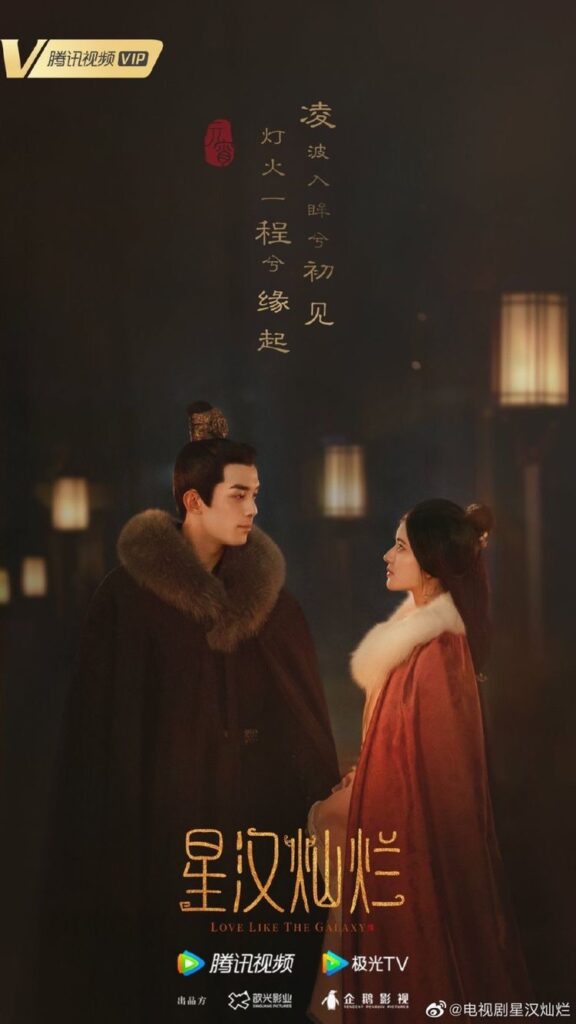 Genre: Romance, Historical, Mystery, Political
Number of Episodes: Part I 27, Part II 29
Casts: Leo Wu, Zhao Lu Si
Year of Released: 2022
This is one of the best Chinese drama that would make you glued to your screen. Love Like The Galaxy drama story was addicting and the acting was amazing. You can watch this drama on iQiyi and WeTV.
Cheng Shao Shang (Zhao Lu Si) only wanted to live a care free life away from her strict mother. And the only way to get it was to find a perfect husband-to-be. Lucky for her, she met three perfect candidates; Lou Yao, the sweet, kind, simple, and easy-to-manipulate nobleman; Yuan Shen, the sharp-mouthed scholar who lived a care free life; and Ling Bu Yi (Leo Wu Lei) the mysterious and most feared God of War. However, everything was not as easy as it seemed. Her path to love was destined to be rocky. Will Shao Shang live the care free life that she desired?
7. Love Better Than Immortality (Rating 8,8/10)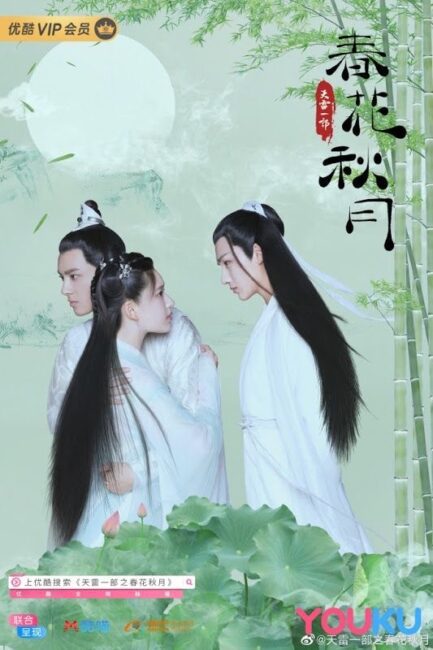 Genre: Romance, Historical, Time Travel
Number of Episodes: 40
Casts: Zhao Lu Si, Li Hong Yi, June Wu
Year of Released: 2019
Another Zhao Lu Si best drama that is worth watching. Love Better Than Immortality drama would make you travel from the future to the past. A must-see for a weekend.
Chun Hua (Zhao Lu Si) came from the year 2196 when technology has advanced so much that people had become immortal. However, she was not satisfied with her life. Then she made an extreme decision, to give up her immortality for a chance to experience true love. But the adventure took her into a complicated love story between the arrogant Shangguan Qiu Yue (Li Hong Yi) and the gentle Xiao Bai (June Wu). Will Chun Hua be able to choose between two stunning men?
8. Love Between Fairy and Devil (Rating 9,2/10)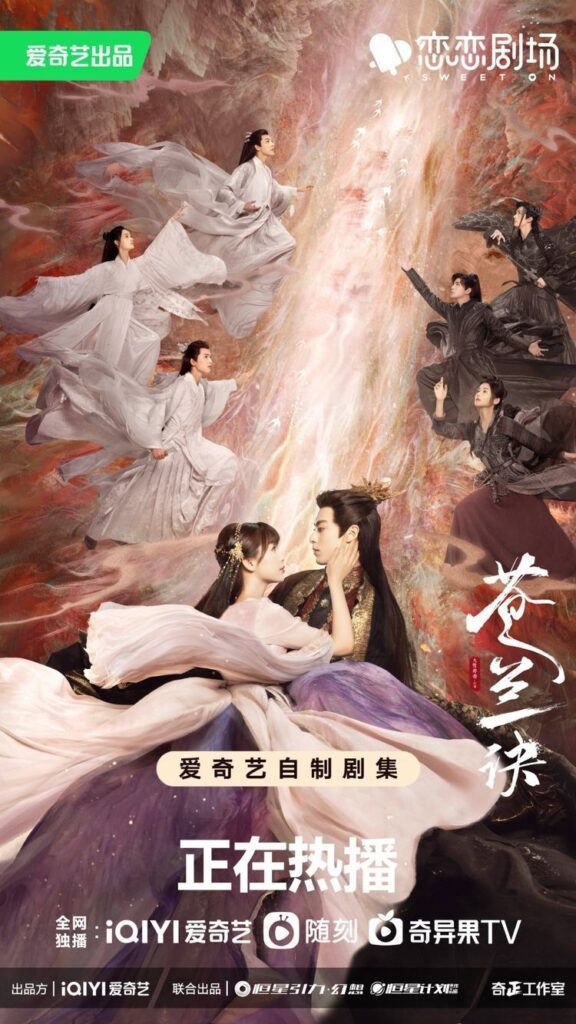 Genre: Fantasy, Romance, Xian Xia, Comedy
Number of Episodes: 36
Casts: Dylan Wang, Yu Shu Xin
Year of Released: 2022
You'll be amazed by this Love Between Fairy and Devil drama. Not only you'll get to see Dylan Wang and Yu Shu Xin, but the visual of this drama was amazingly beautiful. Absolutely one of the best Chinese drama in 2022.
Xiao Lan Hua (Yu Shu Xin) was a weak orchid fairy who lived in the Arbiter Hall of Shuiyuntian. One day she accidentally freed Dongfang Qingcang (Dylan Wang), the strongest and most ruthless person of the three realms. The accident did not stop right there. Somehow, they connected through a Heart Curse. The curse binds them together and only death could free them.
9. Immortal Samsara (Rating 8,4/10)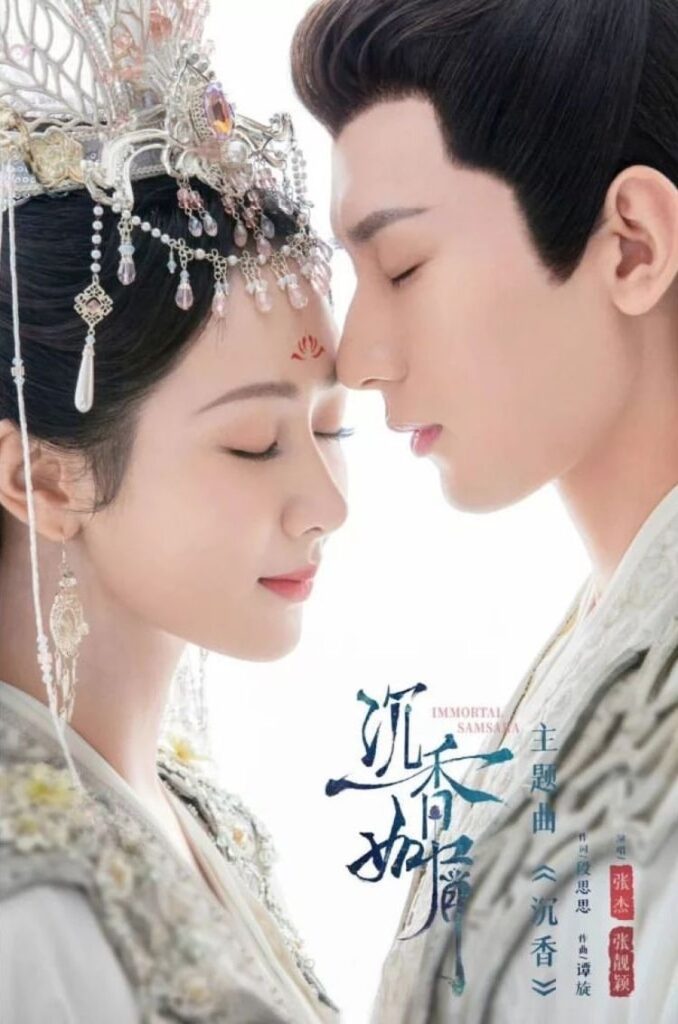 Genre: Romance, Wuxia, Fantasy
Number of Episodes: Part I 38 episodes, Part II 21 episodes
Casts: Liu Yifei, Yang Zi, Cheng Yi, Ray Chang, Meng Zi Yi
Year of Released: 2022
Immortal Samsara was a story of complicated love. However, the story itself was addicting that I could not stop binge-watching this drama.
Yan Dan (Yang Zi) and her twin sister was the only descendant of an ancient tribe. Yan Dan encounters the biggest love trial in her life when she falls in love with Lord Ying Yuan (Cheng Yi) who was bound by the rules of heaven. Ying Yuan could not have feelings or fall in love because he could only devote his life to protecting the realms.
10. The Blue Whisper (Rating 9,2/10)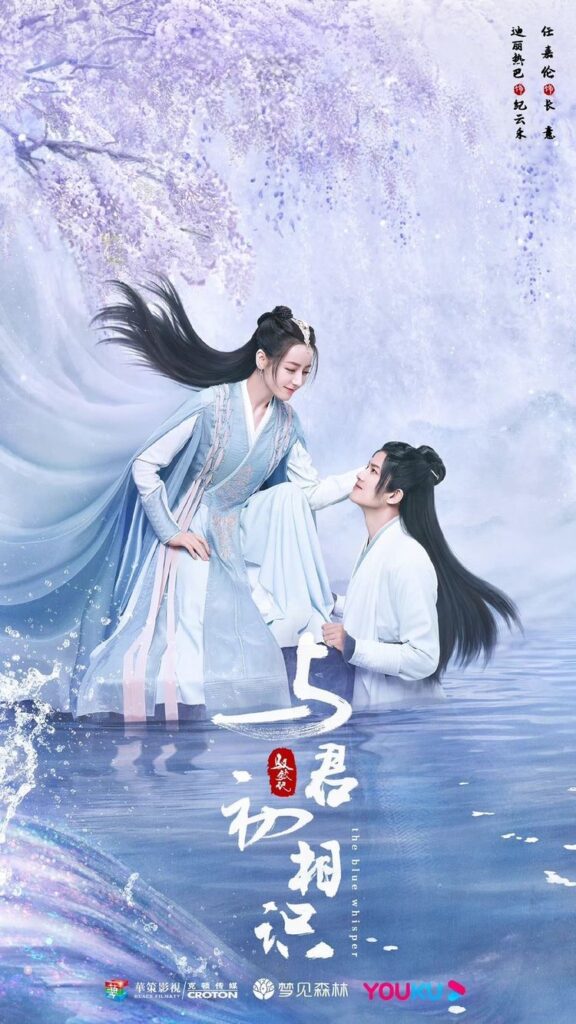 Genre: Romance, Wuxia, Fantasy
Number of Episodes: 22 episodes (part 1), 20 episodes (part 2)
Casts: Dilraba Dilmurat, Ren Jia Lun
Year of Released: 2022
The Blue Whisper drama is an addicting fantasy drama that would bring you to the magic world of the spiritual master, the merman, the seven-tailed fox, and many more.
Ji Yunhe (Dilraba Dilmurat) was a vivacious spirit master of Wanhua Valley. As a spirit master, she was proficient in subduing beasts. One day, a powerful merman, Chang Yi (Ren Jia Lun), was caught by Fairy Shunde. Ji Yunhe must subdue him so she could ask for a freedom reward from the Fairy Shunde. However, everything changed when her sympathy turned into love.
11. Who Rules The World (Rating 8,7/10)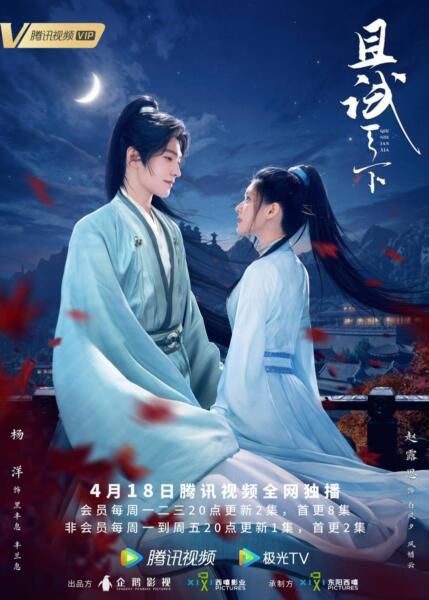 Genre: Wuxia, Romance, Fantasy
Number of Episodes: 40
Casts: Yang Yang, Zhao Lu Si
Year of Released: 2022
I have never known that Yang Yang and Zhao Lu Si would make a great on-screen couple until I saw this Who Rules The World drama. It's an entertaining drama without dull moments. So we reserved a spot on our best Chinese drama list for this drama.
Hei Feng Xi (Yang Yang) and Bai Feng Xi (Zhao Lu Si) were the unrivaled heroes of the martial arts world. They both compete with each other in their ambition to turn the world into a better place. Both of them hide their identity while joining forces to uphold justice and deal with the political unrest, betrayal, and the fight for the throne. Despite their stark differences in characters, Hei Feng Xi and Bai Feng Xi were attracted to each other.
12. Oath of Love (Rating 9,8/10)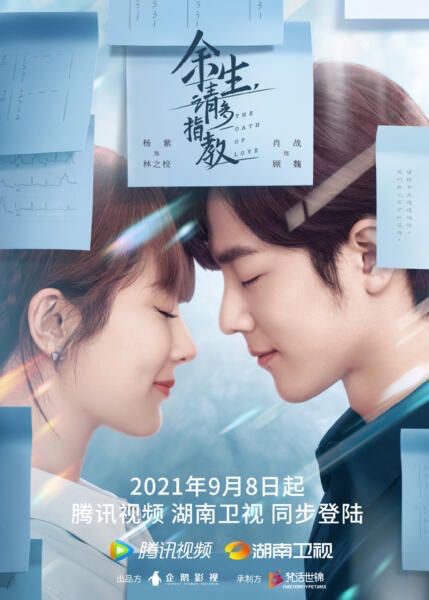 Genre: Romance, Life, medical
Number of Episodes: 29
Casts: Yang Zhi, Xiao Zhan
Year of Released: 2022
Oath of Love drama was a love story about a young aspiring cellist and a doctor. A sweet romance full of fluffiness that will make you blush. This must be put on our best Chinese drama list.
Lin Zhixiao (Yang Zhi) did not have a good relationship with her father. They argue a lot about anything and everything. However, things changed so fast and her life was turned upside down when her father was diagnosed with cancer. She had to put down everything and focus on her father's health. Her career and love life crumbling down.
At the lowest point of her life, she met Gu Wei (Xiao Zhan), a doctor in charge of her father's treatment. At the moment, Gu Wei also had been going through a hard time of his own. When two wounded people met, will they realize that they were meant to be for each other.
13. Shining for One Thing (Rating 8,7/10)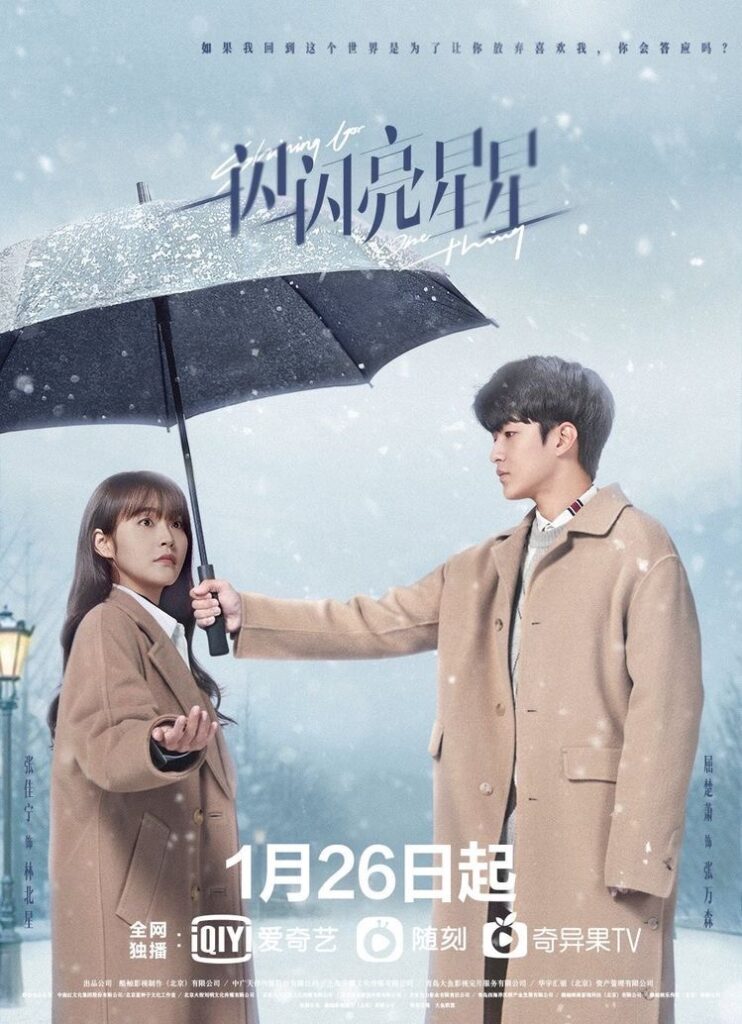 Genre: Mystery, Romance, Melodrama, Youth
Number of Episodes: 24
Casts: Chu Qu Xiao, Karlina Zhang
Year of Released: 2022
Shining for One Thing drama was not an average youth drama. The story was packed with mysteries that made you glued to your chair.
Lin Beixing (Karlina Zhang) 's life has never been good recently. Her boyfriend broke up with her and she got fired from her office. When Lin Beixing found out that her old Nokia phone could be brought to the past, she decided to fix her life. Later, she found out that her ability to time travel was connected to the death of her friend. Lin Beixing tried her best to help Zhang Wansen (Qu Chu Xiao) avoid his death.
14. Side Story of Fox Volant (Rating 8,8/10)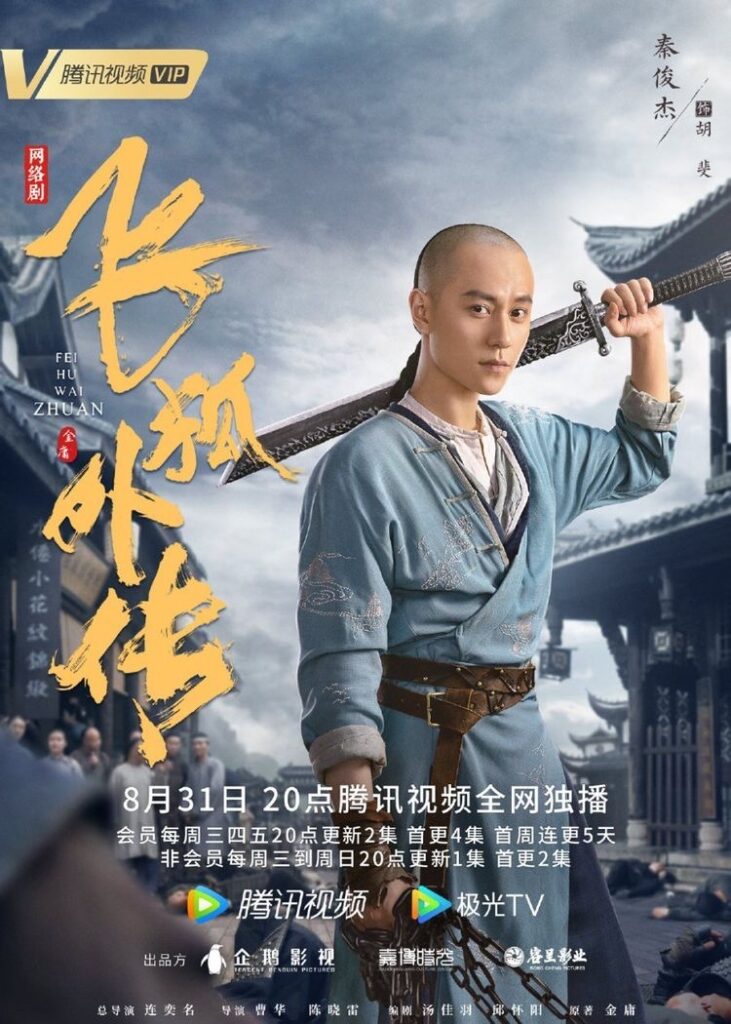 Genre: Wuxia, Historical
Number of Episodes: 40
Casts: Qin Jun Jie, Xing Fei, Liang Jie
Year of Released: 2022
A must-watch drama for a wuxia lover. Side Story of Fox Volant drama was all about martial arts. The choreography was great and the story was heart-wrenching, make this Chinese drama deserves to be on our list.
Hu Fei (Qin JunJie) was a kind, upright, and talented hero. His parents died when he was a baby and he grew up under the care of his uncle. Hu Fei promised that he would kill Miao Renfeng to avenge the death of his parents. However, when Hu Fei met Miao Renfeng, everything seemed different from what he imagined. Did Miao Renfeng really kill his parents or was it somebody who hide in the dark, waiting for the perfect time to attack?
15. You Are My Glory (Rating 9,5/10)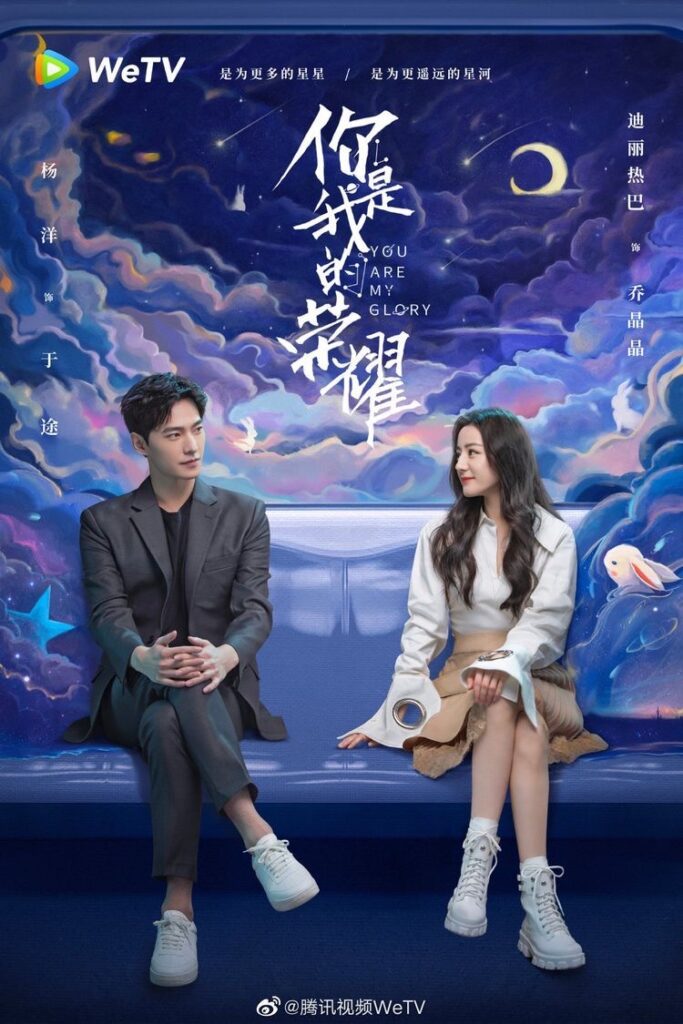 Genre: Modern, Comedy, Romance, Life, Youth
Number of Episodes: 32
Cast: Yang Yang, Dilraba Dilmurat
Year of Released: 2021
I'm always a big fan of Yang Yang and Dilraba Dilmurat. So when they made a drama together, I knew that I should watch it. You Are My Glory drama was full of sugary goodness that would make you blush.
You Are My Glory was a story about Yu Tu (Yang Yang), an aerospace engineer, and Qiao Jingjing (Dilraba Dilmurat), a famous star. Both of them were classmates since Secondary School. Qiao Jingjing has feelings for him, however, Yu Tu turned her down. They met again when they were adults. To help Qiao Jingjing improve her game skill, Yu Tu becomes her game coach. When they spend time together, old love was rekindled.
There you go, we just gave you the 15 best high rated Chinese dramas. So, dear readers… have you decided which drama to watch this weekend? Let us know in the comment below 😊.