Hello readers… Have you seen the Double Love drama? Did you find it interesting? This time I would write the ending explained of this drama. What would happen to Lu Wan Wan and Han Jing Mo's relationship? Would it be forever? And what would happen to my favorite brother Lu Guang Han? Did he finally able to make Gu Qiao Bei sign the contract? Well… If you are really curious about the ending, then you are in the right place.
I also write about Double Love drama review, if you wanted to know my opinion about this drama. Please check it out. Without further ado, let's go! Happy reading!!😊😊
Double Love Ending Explained
What happened to Lu Wan Wan And Han Jing Mo?
Han Jing Mo's strained relationship happened because his father cheated on his mother while she was pregnant. After he was born, Jiang Ming Shu filed for divorce and then left. However, his father left him too. Both of the parents started another family and forgot that they still had a son named Han Jing Mo. That was the reason why Han Jing Mo grew up under the care of his grandfather.
Han Jing Mo found his mother 5 years ago. They managed to sit together and talked. At that time, Jiang Ming Shu's life condition improved, and she had a son. Jiang Ming Shu told Han Jing Mo that her present family did not know about her past, and she did not want them to know. Therefore, she asked Han Jing Mo to never look for her again.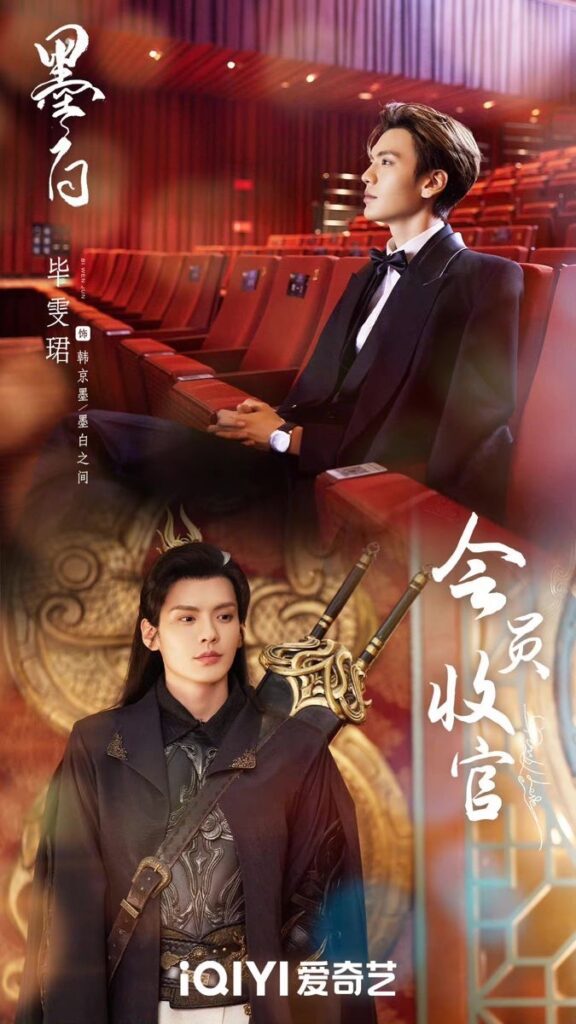 It was a painful conversation for Han Jing mo. Furthermore when he had to see how happy she was with her new family and his other son.
No wonder, with such a relationship, Han Jing Mo never wanted his parents to show up at his grandfather's birthday.
When Han Jing Mo had to act alongside Jiang Ming Shu in the Tit-For-Tat movie, Han Jing Mo could not control his emotion. At the shooting set, the memory of his mother popped up in his mind. He became absent-minded and forgot his lines several times. One time he inadvertently blurted refusal when Jiang Ming Shu touched his hand.
Everybody was confused because it never happened to the serious and hardworking Han Jing Mo. The director was furious and scolded him several times. Jiang Ming Shu tried to help him but made his condition worsen. It became a mental block for Han Jing Mo.
Han Jing Mo's relationship with his mother Jiang Ming Shu has improved thanks to Lu Wan Wan and her meddlesome nature. Lu Wan Wan could not stay put when she saw how badly Han Jing Mo acted when he had to shoot a scene with his mother. He could not do it because there was still a knot in his heart.
Han Jing Mo still remembered the time when his mother rejected him and begged him not to look for her anymore. At that time, she said that her life was improving and her new family did not know about her past.
Lu Wan Wan went to Jiang Ming Shu's dressing room and talked to her about Han Jing Mo. She told her that she knew about Jiang Ming Shu's relationship with Han Jing Mo. Lu Wan Wan firmly said that Han Jing Mo was not a cold person.
On the contrary, he cared about his mother. Han Jing Mo kept all her movies and watched them over and over again. He kept a tab on her news and also donated his blood to his half brother, he said that they had some connections. Lu Wan Wan rebuked Jiang Ming Shu that what she did to him back then was unfair and ruthless.
She added that even if Jiang Ming Shu did not care about him, she did. And she hoped that Jiang Ming Shu would not make him sad again.
Jiang Ming Shu came to Han Jiang Mo. She gave him candy. A similar candy that he used to give her when she left him. She always ate that flavor since then. When Jiang Ming Shu tripped, Han Jing Mo held her to prevent her from falling. Touched by the small gesture, Jiang Ming Shu blurted the words that she had been keeping inside her heart. I'm sorry, she said.
That day, both mother and son reconciled and finished the scene perfectly. Nobody knew better than them that the hug and the word they said was not acting. It was real.
Lu Wan Wan not only helped Han Jing Mo in his relationship with his mother, but she already helped him several times prior. When Han Jing Mo was a child, he was bullied by his friend. Lu Wan Wan, the little thug, helped him fight the bullies.
That was when Lu Wan Wan threw her drink bottle and Han Jing Mo caught it the same way back then when they met at a basketball tournament. Probably that was the time Han Jing Mo remembered her as his savior when he was young.
And also there was a time when Lu Wan Wan was in M Country for a vacation with her family, and she helped Han Jing Mo who was robbed. Lu Wan Wan was shocked that Han Jing Mo remembered those memories while she had completely forgotten about them.
Han Jing Mo was down on his knee to propose to Lu Wan Wan after their movie date. He told her that he had prepared the proposal for a very long time. Much longer than she used to think. Lu Wan Wan accepted the ring and the proposal. After the proposal, Lu Wan Wan dragged the dumbfounded Han Jing Mo to the Civil Affairs Bureau Office to get their marriage certificate.
Because of their role in the movie Tit-for-tat, Han Jing Mo won The Best Actor award, while Lu Wan Wan won the Best New Artist category.
What Happened to Lu Guang Han and Gu Qiao Bei?
Lu Guang Han did everything to reconcile with Gu Qiao Bei. Back then, Gu Qiao Bei stormed his office angrily to stop him from being a laughingstock in the entertainment industry. Gu Qiao Bei drew the line clearly that he did not want Lu Guang Han to meddle in his business anymore. He did it because he heard his boss, Mr. Mo, laughed and belittled Lu Guang Han for wasting Yingge's resources for an outsider artist like him.
Mr. Mo knew that Lu Guang Han valued Gu Qiao Bei, therefore he used every chance to extort resources from Yingge for his own benefit. Gu Qiao Bei admired Lu Guang Han, but he did not want to be a burden to him.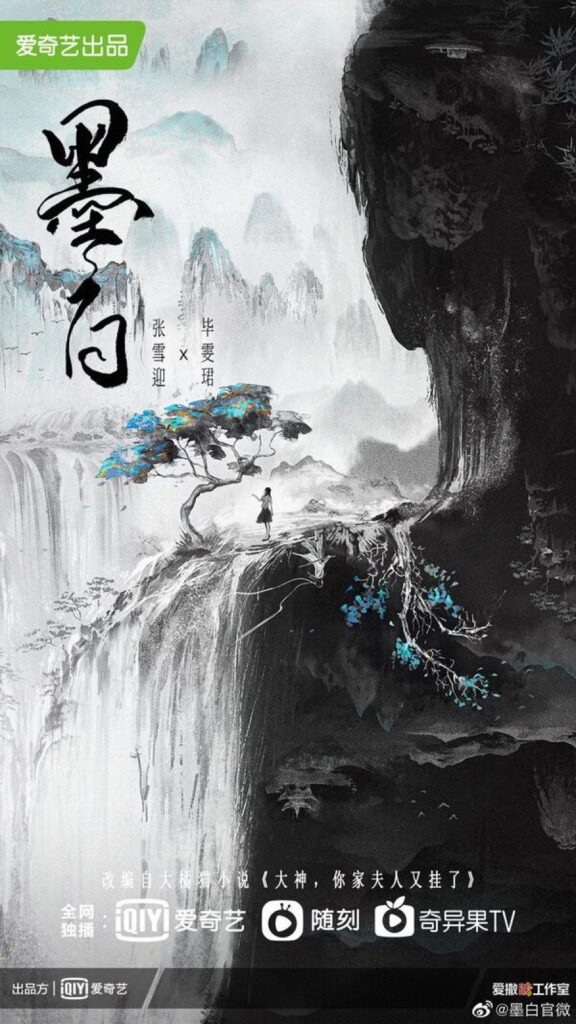 Gu Qiao Bei finally decided to temporarily quit the entertainment industry. He wanted to go back to the university and learned to be a director. He wanted to fulfill his long-lost dream. Gu Qiao Bei told Lu Guang Han who was surprised but not too surprised. Gu Qiao Bei once told him that he did not really enjoy his job as an actor. However, Lu Guang Han would always support him.
Lu Guang Han's love life finally bloomed when in the end a girl showed up at his apartment and kissed him on the cheek. That girl was Xia Linxi.
What Happened to Guan Yiwei and Zhao Jing Hang?
Guan Yiwei was fallen in love with Zhao Jing Hang. When she saw how good the relationship between Zhao Jing Hang and Lu Wan Wan, she invited Han Jing Mo to a dinner. She showed him a picture of Zhao Jing Hang and Lu Wan Wan. She told him that since she had set her heart on him, she would pursue him, while Han Jing Mo should pursue Lu Wan Wan.
When Zhao Jing Hang was brokenhearted because Lu Wan Wan has already in a relationship with Han Jing Mo, Guan Yiwei was there to cheer him up. She came to his house to accompany him because Lu Wan Wan would appear on TV with Han Jing Mo on an award ceremony. She also came to pick him up on a motorbike to spent a day with him.
In the end of the drama, Guan Yiwei still chased Zhao Jing Hang. She was willing to wait for Zhao Jing Hang to slowly forget about Lu Wan Wan. And I guess it would not be long before Zhao Jing Hang started to open his heart to Guan Yiwei because we all know how persistent she was… 🤣
What Happened to The Villain?
Our villain Yan Sheng Kai got the punishment she deserved. Back then, she was caught harming Lu Wan Wan and shifted the blame to Xia Linxi. Yan Sheng Kai made Lu Wan Wan fall and her foot was splashed with hot water because she stepped on Xia Linxi's pearl. This time, Han Jing Mo and Lu Guang Han personally settle the matters. After some investigation, it turned out that Yan Sheng Kai also plotted Guan Yiwei's accident back then and she manipulated Li Wei Qian to be her pawn.
In the game world, Yan Sheng Kai was caught red-handed as well thanks to Han Jing Mo who set up a trap for Yan Sheng Kai's hero, Chu Qian Lan. In a live stream, Chu Qian Lan confessed that she had another account, Time Flies Flower Blooms, which has already backed out from the game because she lost to Chu He. And also because she demanded Mo Bai to divorce Chu He, many players who watched their conversations started to talk about her.
Not long after, Chu Qian Lan admitted that in the real world, she was Yan Sheng Kai. She played the game to get close to Mo Bai, because she accidentally knew that Mo Bai was Han Jing Mo. She held grudges to Chu He/Lu Wan Wan because she suddenly appeared in the game world and took her place. Mo Bai told her to stop pestering him, or he would kill her every time he saw her in the game.
Gu Qiao Bei found out that Chu Qian Lan/Time Flies Flower Blooms was a trending issue in Weibo because somebody leaked the news that the person behind Chu Qian Lan/Time Flies Flower Blooms was the infamous Yan Sheng Kai. She was scolded and nobody could vindicate her. In real life, her career was jeopardized since the company decided to cut her contract. Yan Sheng Kai could only cry and regretted everything she did.
A Happy Ending for The Famous Couple
The drama ended four years later after Lu Wan Wan and Han Jing Mo got their marriage certificate. Lu Wan Wan and Han Jing Mo were still happily married with a son and a daughter. They live at the villa that Han Jing Mo bought. And judging by their appearance, Han Jing Mo was contented to be the househusband who took care of the house and children while Lu Wan Wan was at the peak of her career.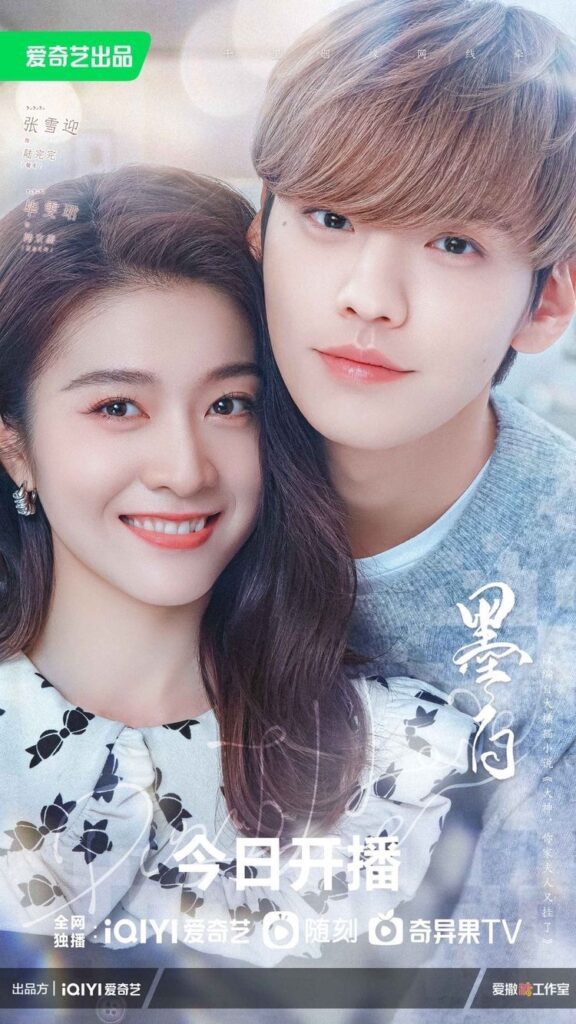 This ending was quite satisfactory for me. However, I still wished to see a more detailed story of Lu Guang Han and Xia Linxi's relationship. From the finale, we could see that the one who had been so determined and persistent about their feelings was Han Jing Mo.
He might have had feelings for Lu Wan Wan since he was a kid and still had when he was an adult. It might be interpreted that way when he said that he had planned his proposal to Lu Wan Wan for a very long time. Lu Wan Wan had hit the jackpot in love…🥰
How was it, dear reader? Did you satisfied with the ending? I'm so glad to see Han Jing Mo was happy and content with his married life. He deserved the happy life that he always wanted. Well… It's time to move on to another one… I'll see you in another drama.😘