Hola readers… are you curious about Road Home drama ending? Well… if you do, this Road Home Ending Explained post is made for you. This drama had a happy ending, and I'm so happy for the couple Gui Xiao and Lu Yan Chen. So, without further a do, let's go. Happy reading!
Road Home Ending Explained
What Happened to Gui Xiao and Lu Yan Chen?
Lu Yan Chen was elated when Gui Xiao told him that she might be pregnant. They went to the hospital to confirm the pregnancy. The next day, Lu Yan Chen had to go on a mission that would last for a month. He was reluctant to leave. When his plane was delayed for two hours, Lu Yan Chen made a decision.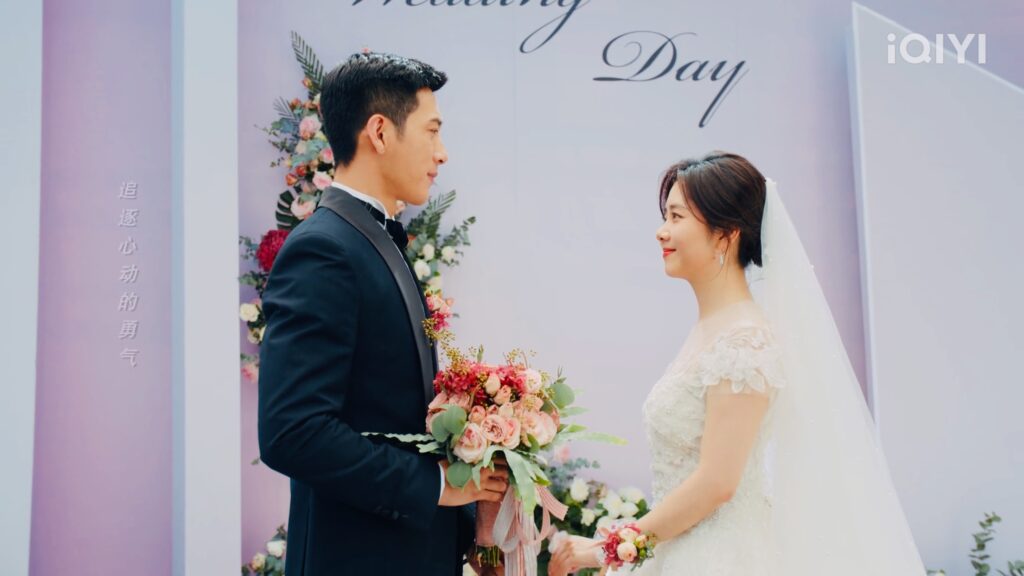 He returned to the house and told Gui Xiao to change her clothes and get ready to register their marriage. By coincidence, her parents were also at Civil Affairs Bureau to consult about their divorce agreement. Gui Xiao and Lu Yan Chen got help from Gui Xiao's cousin so they could be registered quickly. Gui Xiao reminded her cousin not to tell her father about her marriage. She had to do it herself, while her mother already knew about it. After they finished the whole procedure, Lu Yan Chen went on his mission.
After one of Lu Yan Chen's colleagues, Mr. Shen died. Lu Yan Chen was officially transferred out of Qining. Before he left, he met with Gui Yan Shan at the office. Gui Yan Shan was a former police officer and now had become a businessman in the industry. He had colleagues everywhere, including in Qining. Gui Yan Shan called Lu Yan Chen for a talk because he heard that Lu Yan Chen had gotten married.
Thankfully, Gui Xiao had told him about their marriage. Contrary to his attitude earlier, Gui Yan Shan did not oppose to their marriage. He reminded Lu Yan Chen that since he was married and had a home to return to, he should be careful during his mission. Lu Yan Chen was flabbergasted by the change, yet he was happy to see it.
Seven months later, Lu Yan Chen went on a confidential mission. He must catch a bomber at Qining Train Station. He got heavily injured in the mission.
Gui Xiao went for a pre-natal examination. Because her gynecologist had a health problem, she was transferred to Xu Yao. He was Gui Xiao's old friend who happened to be a gynecologist. Xu Yao said there were some problems with her pregnancy because of her hypothyroidism. He suggested Gui Xiao stay at the hospital before the labor.
That night, Xu Yao came to her ward and told her that Gui Yan Shan had come to see her. Gui Xiao's father came to tell her that something had happened to Lu Yan Chen in Qining. Gui Yan Shan would pick her up the next day because she had to go to Qining as soon as possible. He also asked Xu Yao to go with them and take care of Gui Xiao.
When they arrived at the hospital, Gui Xiao started to have contractions, but she managed to visit the unconscious Lu Yan Chen. Her condition was getting more critical that Gui Xiao was sent to the delivery room in haste. Xu Yao accompanied her into the delivery room while Gui Yan Shan waited outside the delivery room.
A few moments later, Gui Xiao gave birth to a healthy baby girl. The next day, Lu Yan Chen was awake. And a few days later, he could sit in a wheelchair to visit Gui Xiao and their baby. He named their baby Lu Chu Yang. It took an amazingly short time for him to recuperate from heavy injuries…😅
Two and a half years later, Lu Yan Chen finally cleared all his family debt to the Zhao family. He also managed to save some money for their wedding. Gui Xiao and Lu Yan Chen held their wedding party at Meng Xiao Shan's restaurant. The wedding was attended by their family and loved ones. Everybody was happy and eager to celebrate their love.
What Happened to Duan Rou and Qin Ming Yu?
Because the signal in Gonghai was bad, Gui Xiao and Lu Yan Chen had a hard time communicating. Gui Xiao decided to go there and persuaded Duan Rou to come with her for a short vacation and met with Qin Ming Yu. At first, Duan Rou was reluctant to go but Gui Xiao managed to make her say yes.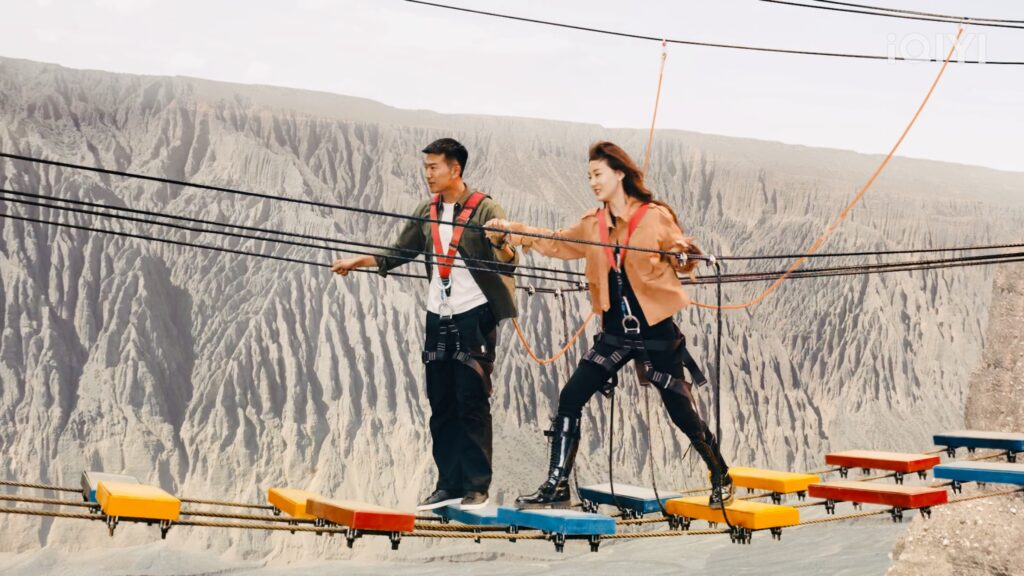 Lu Yan Chen did not tell Qin Ming Yu that Duan Rou was coming with Gui Xiao, therefore he was nervous when he met the beautiful Duan Rou. Gui Xiao told Lu Yan Chen that Duan Rou had once registered her marriage but she got divorced before they held the wedding.
Duan Rou and her husband disagreed on their premarital assets. She wanted her husband to sign a prenuptial agreement, but he refused. Since then Duan Rou was always looking for an independent husband so she could focus on her job. According to Gui Xiao, Qin Ming Yu was a perfect choice for her. Gui Xiao and Lu Yan Chen also could see that Duan Rou and Qin Ming Yu liked each other.
Duan Rou and Qin Ming Yu spent time together to get to know each other. It was awfully awkward since Qin Ming Yu was too nervous to be around her. But Duan Rou's relaxed attitude helped him a lot. They rode a camel, went to the train station, and sat under the stars. Before he returned to his job, Qin Ming Yu made her a printout of Qining's tourist location. He did it because Qin Ming Yu felt sorry that he could not accompany Gui Xiao and Duan Rou to see the scenery.
Qin Ming Yu did not have any confidence in himself. He thought that Duan Rou was too nice and he did not deserve her. But Lu Yan Chen reassured him that if a nice girl liked him, it means he was worth it. Duan Rou and Qin Ming Yu went back to their routine after the short break but still called and texted each other.
When Qin Ming Yu was hospitalized because he was injured in an explosion, Duan Rou was restless. She could sense that something was amiss but Qin Ming Yu hid his condition from her. Only when Lu Yan Chen was hospitalized, he teased Qin Ming Yu by calling Duan Rou. Lu Yan Chen wanted Qin Ming Yu to express his feelings for her. But unexpectedly, he did more than that. In front of their camaraderie, Qin Ming Yu proposed to her. Duan Rou was shocked by the sudden proposal, but she said yes.
What Happened to Qin Xiao Nan?
When Gui Xiao was confirmed pregnant, Qin Xiao Nan was worried that he had to return to Qining. He liked to stay in Beijing with Gui Xiao and Duan Rou. Qin Xiao Nan said that there was not enough room in Gui Xiao's apartment for him. And because Gui Xiao used to say that she liked the apartment, Qin Xiao Nan concluded that she did not want to move to another place.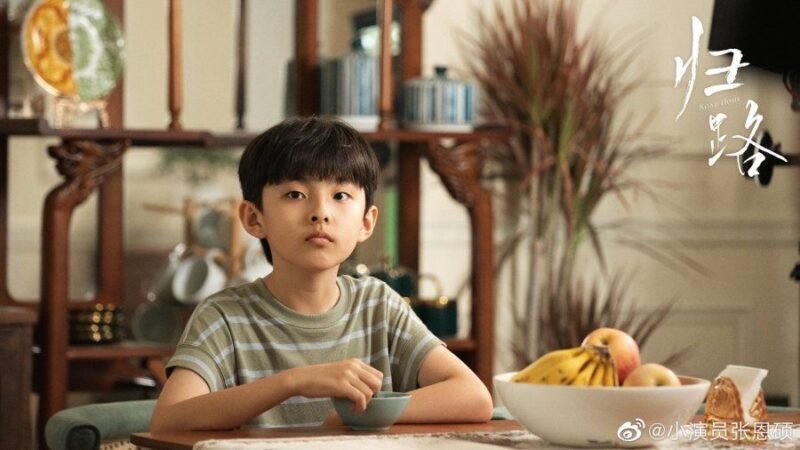 Lu Yan Chen reassured him that he did not have to return to Qining. He could continue to stay with him and Gui Xiao in Beijing. The house was something that he did not have to worry about. His words calmed Qin Xiao Nan. He stayed with Lu Yan Chen and Gui Xiao and took care of Gui Xiao and the house when Lu Yan Chen was on a mission.
What Happened to Lu Yan Chen's Parents?
Lu Yan Chen's mother, Gong Lin, met again with Gui Xiao when she was hospitalized. Lu Yan Chen's sister could not take care of her during the day, so she asked for Gui Xiao's help. Coincidentally, Shen Jin was with Gui Xiao when Lu Yan Chen's sister called. Gui Xiao and Shen Jin went to the hospital. It was the first time Gong Lin met Shen Jin and it could be considered a parent meeting.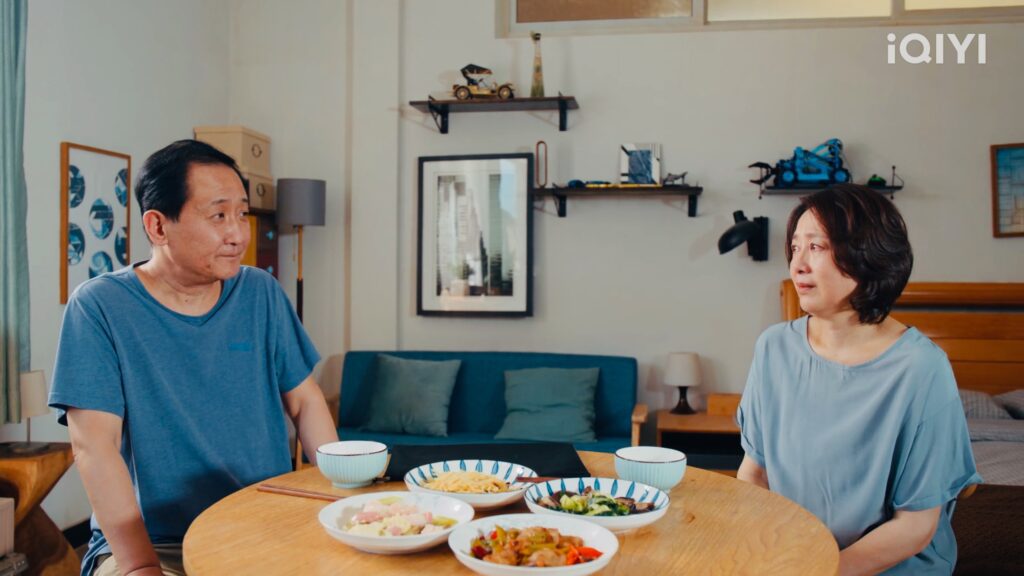 Gong Lin was surprised when she learned that Gui Xiao's parents were divorced long ago. She asked Gui Xiao whether Shen Jin felt lonely after the divorce. Gui Xiao told her that Shen Jin was a stubborn person. Before the divorce, Shen Jin told Gui Xiao about her feelings, hesitation, frustration, and decision. She also explained that many people did not feel lonely even if they never married. Gui Xiao's explanations about her parent's divorce opened up her mind. Gong Lin decided to ask for a divorce.
Lu Yan Chen had prepared the divorce paper for Gong Lin. She was still hesitant but wanted to divorce. However, when Lu Yan Chen had a meeting to discuss divorce matters, his father, Lu Zheng, refused. Lu Zheng did not want to divorce Gong Lin and went to talk to her.
Gong Lin was shocked when Lu Zheng said that he wanted to live a better life with her. He promised to listen to her and control his temper. Gong Lin's eyes were teary, but she felt happy. Probably deep inside her mind, Gong Lin did not want to divorce, she just wanted her husband to change into a better person.
What Happened to Gui Xiao's Parents?
Shen Jin, Gui Xiao's mother, never had any thought of getting back together with her husband, Gui Yan Shan. She was determined to find her own happiness while Gui Yan Shan still hoped that his wife would forgive him and return to his side. When Shen Jin returned to China, Gui Yan Shan made Gui Xiao take him to the airport to welcome Shen Jin. When Shen Jin saw Gui Xiao, she was happy and smiled widely.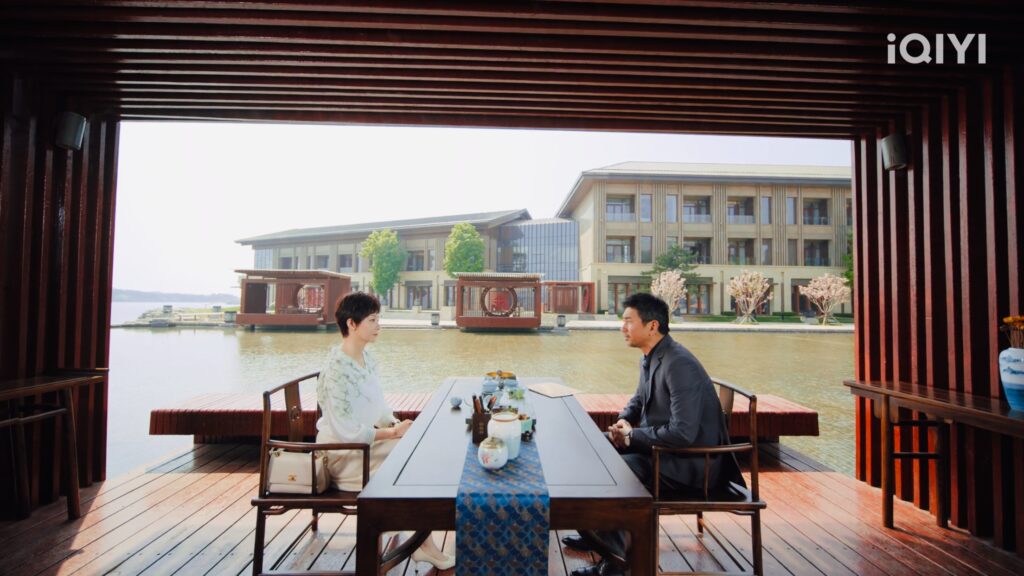 However, when Gui Yan Shan stepped out from the shadow to see her and invited her to a meal as a family, Shen Jin's smile cracked. She did not want to see him, much less have a meal together with him. Shen Jin was determined to divorce her husband and she wanted the final step to be quick and concise. While Gui Yan Shan's company was a listed company, his divorce could influence the company's reputation and eventually the stock price.
Therefore, it was more complicated on his side. Shen Jin did not ask for anything from Gui Yan Shan, she just wanted to be free. In the end, Gui Yan Shan admitted defeat. He signed the paper and they finally became strangers. But they separated in peace. Shen Jin told Gui Yan Shan if he could contact her if he needed help. She surely would help him.
When Lu Yan Chen was heavily injured and Gui Xiao was in the hospital and prepared for labor, it was Gui Yan Shan who took her to Qining. He came to the hospital and arranged for Xu Shao to come with them. He also had prepared for a plane to take them straight to Qining. When Gui Xiao went into the maternity ward, Gui Yan Shan waited nervously in front of the door. He called Shen Jin and got scolded because he did not call her sooner.
Gui Yan Shan was nervous because he never waited for a delivery. Back then when Gui Xiao was born, he was not there to accompany Shen Jin. Her ex-wife sensed his nervousness and comforted him. Shen Jin said that Gui Xiao was stronger than her. Therefore, she would be okay. Gui Yan Shan was the first person who saw his granddaughter when the nurse took her out of the delivery room. Happiness spread when a smile bloomed on his cold face.
There you go, I just gave you Road Home ending explained. Hope this post helps and can give you more understanding about Road Home drama ending. You can also read Road Home drama review that I wrote. Thank you!