Hello readers, how is your day? I hope you're all just fine. This time I wrote about Royal Feast Ending Explained. It was a good drama that aired on WeTV. In my opinion, this drama have a happy ending. I will explain more detail about this in this post.
Just a quick info, I also wrote Royal Feast drama review, you can read it if you want to know how I thought about Royal Feast drama. So let's start with the ending explained.
Royal Feast Ending Explained
A Betrayal of The Closest Ones
After Concubine Wu Miao Xian failed to murder the Empress, her secret identity as Prince Han's spy was revealed. She and Su Yue Hua were arrested and thrown into jail.
Meanwhile, Zhu Zhan Ji had to face his second uncle's rebellion. Prince Han used the opportunity when the capital was in chaos because of the earthquake and the rumour about Emperor wanted to divorce the Empress. To deal with it, the Emperor himself led the army to the city of Le'an.
At the capital, Yao Zi Jin must help Empress Dowager with governance. When Zhu Zhan Ji left the city, he assigned his brothers to help the Empress Dowager. However, both of his brothers were useless. And when Empress Dowager's health declined and needed to recuperate, Yao Zi Jin led Zhu Zhan Ji's concubines to manage the refugees while the Empress used her medical ability to help at the emergency ward.
When there was a shortage of food, it was Meng Zi Yun who helped. When she was in charge at Food Bureau, she created emergency food supply which were stored as bricks that were made from radishes and glutinous rice. Because the amount was in abundance, it could be used to feed the refugees. Meng Zi Yun also wrote a book about wild plants that could be used as food. The matter with refugees was solved by her.
Meanwhile, at the war zone, Yuan Qi, the Emperor's personal eunuch and friend, betrayed the Emperor. Since the Emperor ascended, he became the most powerful eunuch in the palace. However, his greedy nature drove him into corruption. Yao Zi Jin knew about it but she could not easily take him down because she cared about the Emperor's close relationship with Yuan Qi. For the Emperor, Yuan Qi was more than an attendant. He was his trusted friend for 18 years.
Yuan Qi colluded with Prince Han and tried to poison Zhu Zhan Ji. But he failed. Zhu Zhan Ji had been suspicious of Yuan Qi and he had guarded himself without Yuan Qi noticing. However, he still pretended to be dead, so he could catch Prince Han and his cronies red-handed.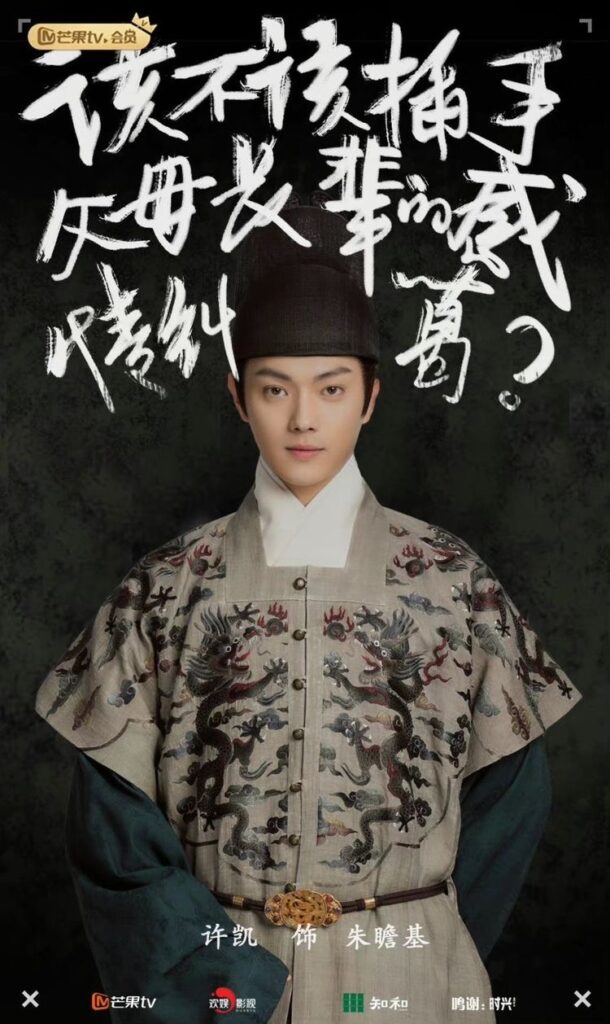 An Exposed Plan
While Zhu Zhan Ji was busy in The city of Le'an, You Yifan took the opportunity to take over the palace. All this time he worked as a double agent. On the surface, he worked for his father, Prince Han. But in reality, he was the right hand of Prince Zhao, Zhu Zhan Ji's 3rd uncle.
Prince Zhao was You Yifan's foster father. He made the Empress Dowager a hostage and grounded the emperor's brother and Zhu Zhan Ji's concubines. Except for Prince Xiang, the emperor's third brother who went missing.
You Yifan locked up the Empress and Yao Zi Jin in the Empress's room near the ward. The Empress's condition was not good because she contracted an infectious disease. Yao Zi Jin was determined to take care of the Empress and refused You Yifan who came to take her away. After a hearty conversation, the Empress and Yao Zi Jin solved their grudge and reconciled.
When Prince Zhao thought his coup d'etat has succeeded, Prince Xiang came with reinforcement and took over the Qingning Palace. You Yifan sensed the situation was bad for them, he took the Empress Dowager out with a sword on her neck. His demeanor was still calm and composed. When he saw Prince Xiang, You Yifan could guess that the one who led the imperial guard was not him, but Zhu Zhan Ji. The Emperor came with his army after he defeated Prince Han. He also brought him alive to the capital.
Zhu Zhan Ji exposed You Yifan's plans to his uncles. It turned out You Yifan had his agenda and used Prince Han and Prince Zhao as his chess pieces. He planned to kill Empress Dowager and put the blame on Prince Han. And when Prince Han arrived at the capital he would kill him and blamed Prince Zhao for the murder.
After that, he would reveal his identity and became the ruler. You Yifan's motives were he wanted to change the country into a better place for the commoner. The people had been living a hard life, yet the royal fought each other for their glory and wealth. You Yifan charged at Zhu Zhan Ji, they had a duel and You Yifan lost.
Zhu Zhan Ji never meant to kill You Yifan because he was their grandfather's grandson and he wanted You Yifan to be a witness to how their country would flourish. But in the end You Yifan realized that Zhu Zhan Ji would be a good ruler for their country and killed himself with Zhu Zhan Ji's sword. The Emperor was shocked and held him. Zhu Zhan Ji promised You Yifan that he would be a good ruler of their country. He died after the promise.
Tears For the Loved Ones
Zhu Zhan Ji punished many people after that night. Some of them were killed but some of them were not. Meng Zi Yun was pardoned by Empress Dowager but she must deliver poisoned wine to Prince Han. Meng Zi Yun who always loved him decided to also drink the wine. Prince Han was shocked but somehow he was touched by her. They died in each other's arms.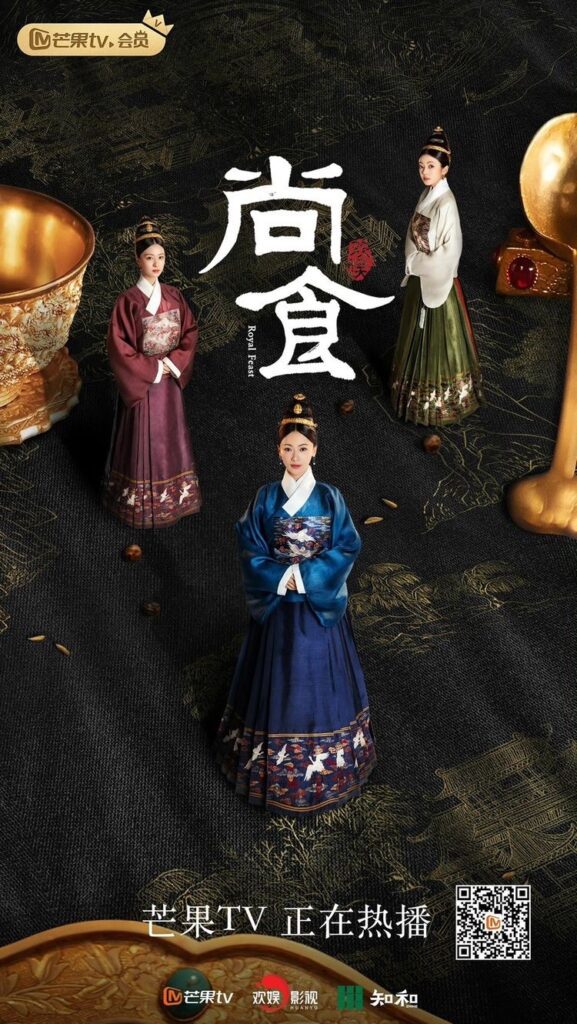 Meng Zi Yun used her merits and life to exchange for Su Yue Hua's life. She was freed from punishment and her status would remain as a lowly slave for good. Su Yue Hua cried for her mother when she learned about the matter. Meanwhile, Yuan Qi was sentenced to be tortured till death while other corrupt officials would be beheaded. It was the cruelest punishment and Zhu Zhan Ji cried when he said it.
His 3rd Uncle was freed from punishment because Zhu Zhan Ji thought about his grandfather and Prince Zhao was the only imperial uncle he had by now. Prince Zhao showed his gratitude and promised he would move to the border town and stay there for the rest of his life. Concubine Wu and her family were pardoned because Yao Zi Jin plead for them.
What Happened to Zhu Zhan Ji and Yao Zi Jin at the End?
Empress Hu almost killed herself after the divorce. But Yao Zi Jin stopped her. She pleaded with the emperor to let Hu Shan Xiang go and fulfill her wish to be a physician. Zhu Zhan Ji agreed. Meanwhile, Yao Zi Jin was appointed to be Empress Sun. They lived happily as a loving couple and monarch.
There you have it, Royal Feast ending explained. I hope my explanation can help you, dear readers, just in case you have missed something about the ending. Good day!