Title: She and Her Perfect Husband
Also Known As: 爱的二八定律, The 80/20 Rule of Love, Qin Shi and Her Perfect Husband, The Two Eight Law of Love
Director: Lin Yan
Screenwriter: Zhu Li
Genres: Romance, Comedy, Law
Country: China
Episodes: 40
Year: 2022
Original Network: Tencent Video
Where to Watch: Viki, WeTV
List of Recap:
Dear readers, it was a gloomy morning in my place since the rain poured early in the morning. Perfect for a cup of coffee, a piece of bread, and a rerun for my favorite drama. Hence, this is the She and Her Perfect Husband episode recap that I wrote for you to enjoy. It's episodes 19 and 20. Happy reading!
New Characters Appearance
Wu Wei Song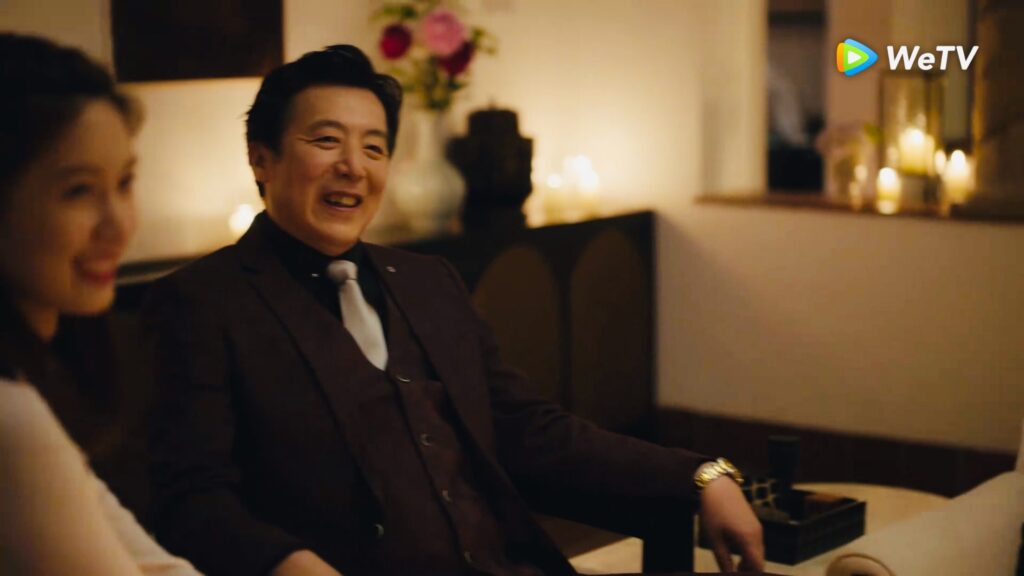 Wu Wei Song was the owner of Ximei PR, a high profile company with many well established clients. He was also Wu Fei's father. Wu Wei Song doted on his daughter and treated her like a piece of treasure. Everything Wu Fei wanted, he would get it for her.
Episode Recap
Episode 19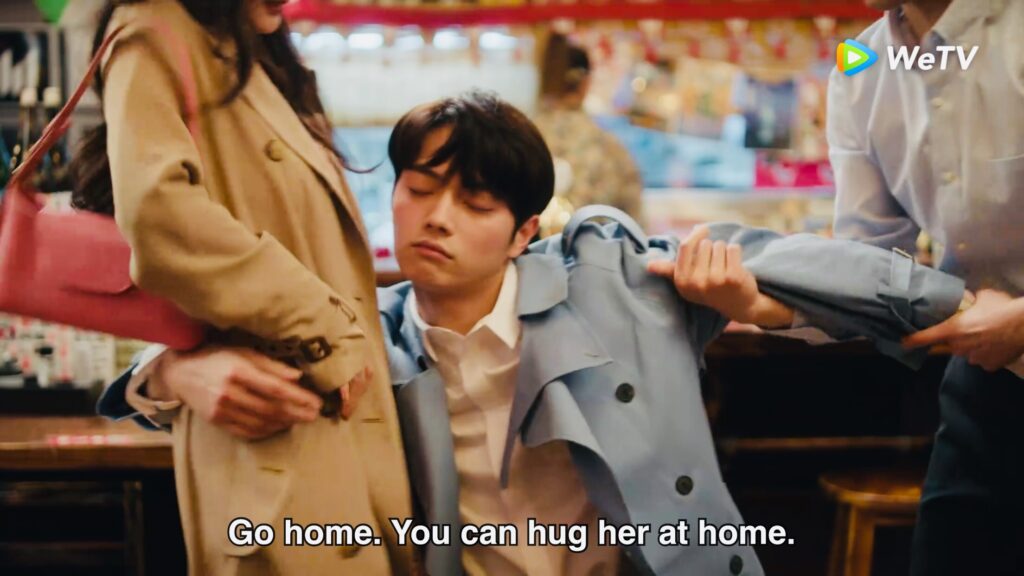 Yang Hua drunkenly stared at Qin Shi and said that she was his goddess. Cai Liang and Qin Shi took him to the car. As a good friend (and the only friend) of Yang Hua, Cai Liang reminded Qin Shi that although Yang Hua seemed emotionally distant and cold, he was a vulnerable person. And he hoped that Qin Shi would not hurt him.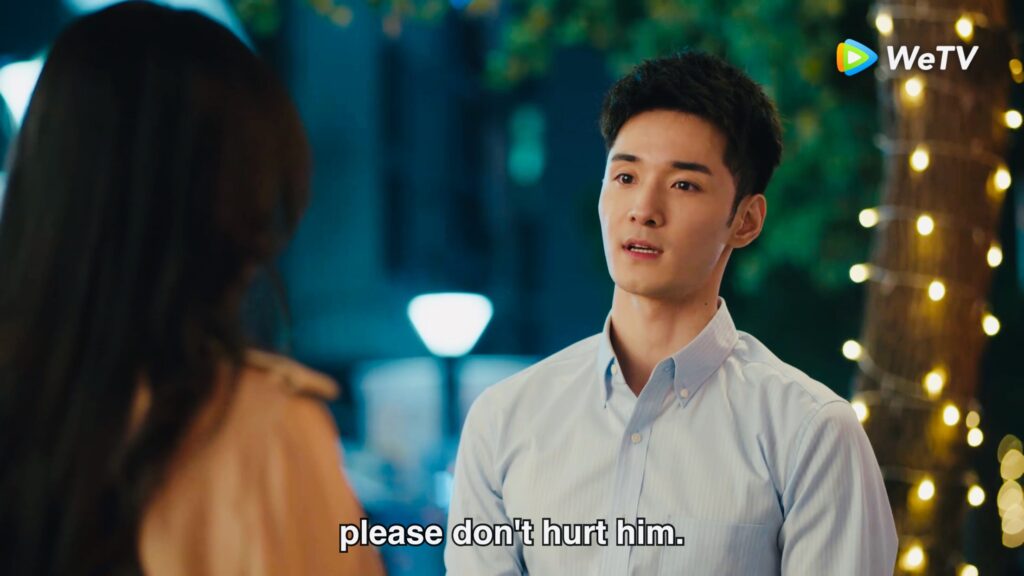 Meanwhile, Wu Fei and her father were entertaining some of his colleagues when Tang Yi Hui came. Wu Fei introduced her to Wu Wei Song. Tang Yi Hui pretended to be shocked when she heard that he was Wu Fei's father. Wu Fei had something on her mind and she came to Tang Yi Hui in the powder room. She asked Tang Yi Hui whether she wanted to be the legal counsel of Xi Mei's PR company. If Tang Yi Hui was willing, she could convince her father to do it. However, she had one condition for Tang Yi Hui.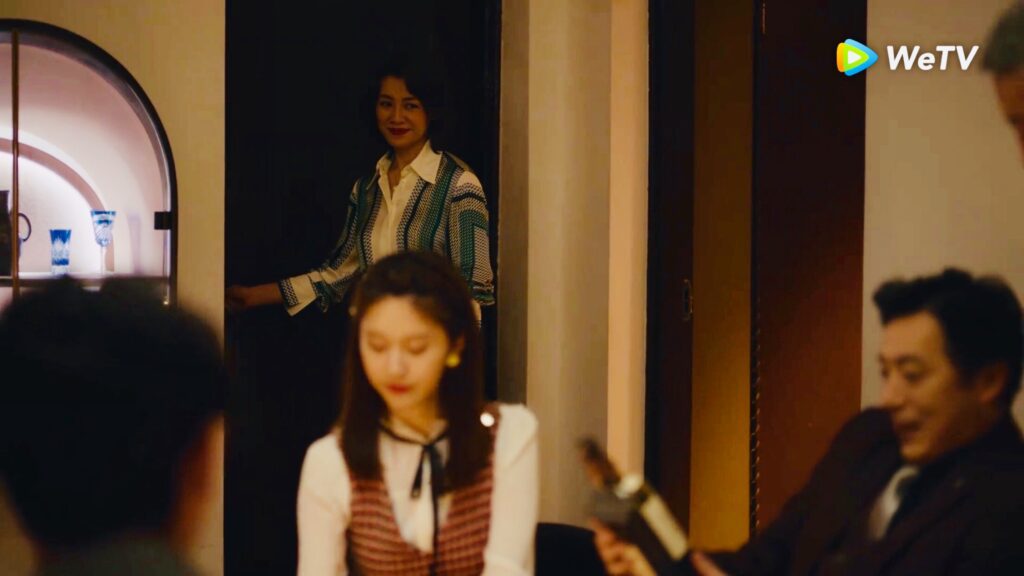 Qin Shi took Yang Hua to their apartment and throw him onto the sofa since he was too tall and heavy for her. She stared at the sleeping Yang Hua and recalled what he said on the phone. Qin Shi made him honey water, take off his jacket and shoes, cover him with a blanket, and also cut his nails. She could not resist the temptation to land a kiss on his cheek. It was a pity that Yang Hua did not realize it.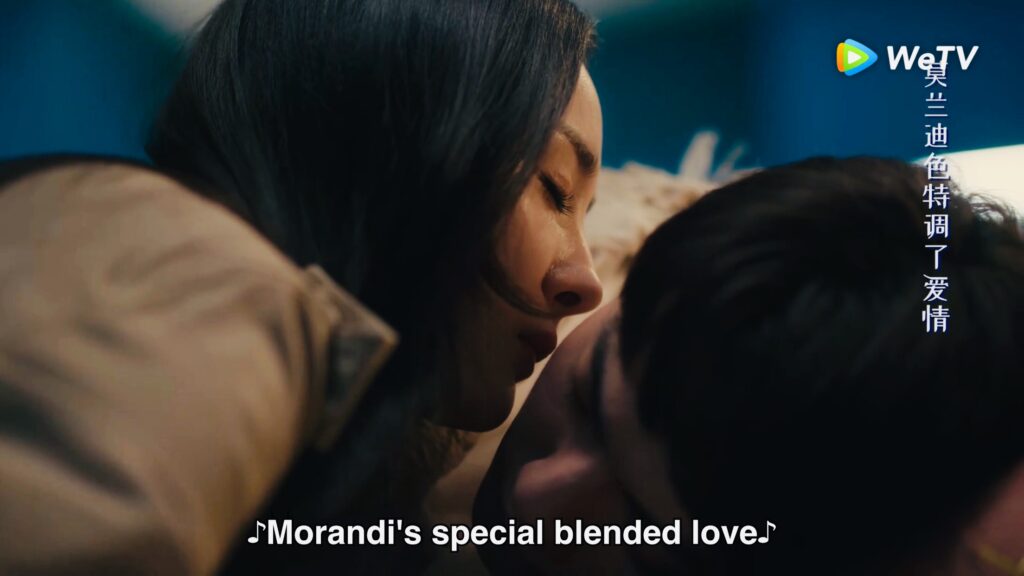 The next morning, Qin Shi was surprised when she entered her office and saw Wu Fei sitting at her desk. The interior had changed and also her name was not on the door anymore. Zhou Qian Qian who was following her told her that Qiao Si Ming wanted to see her in his office.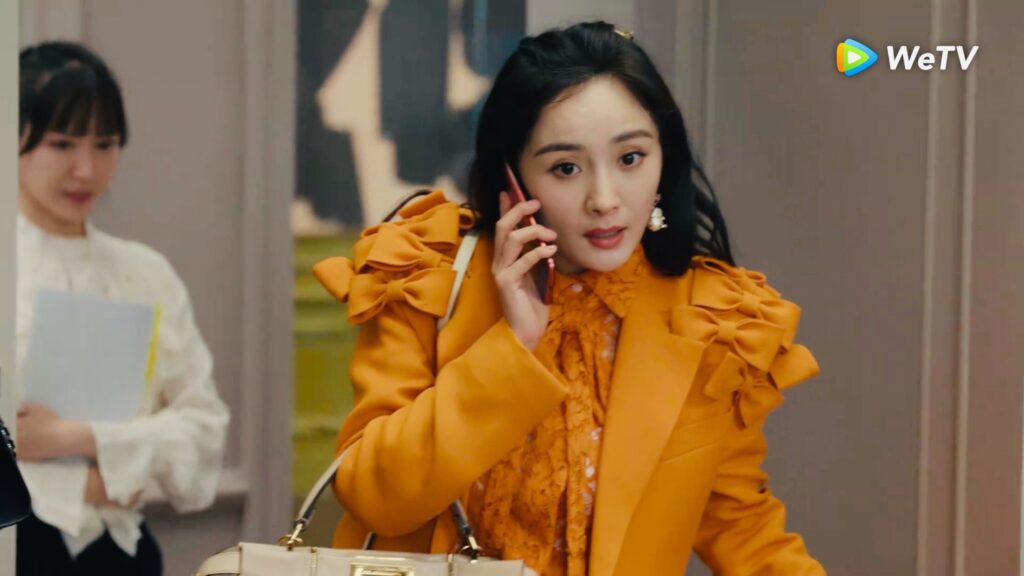 This Zhou Qian Qian was up to no good because she had been following her but she did not say a word. She must be waiting for a drama…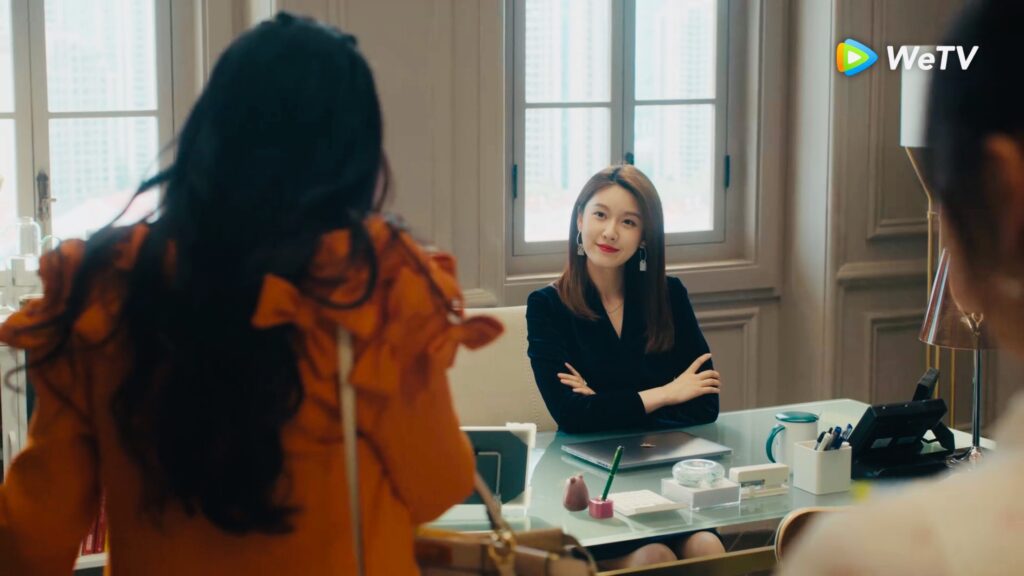 Qiao Si Ming took Qin Shi to the 11th floor. She was promoted to be a corporate lawyer, but she was given a small desk and chair in the data room. The opposite of her imagination.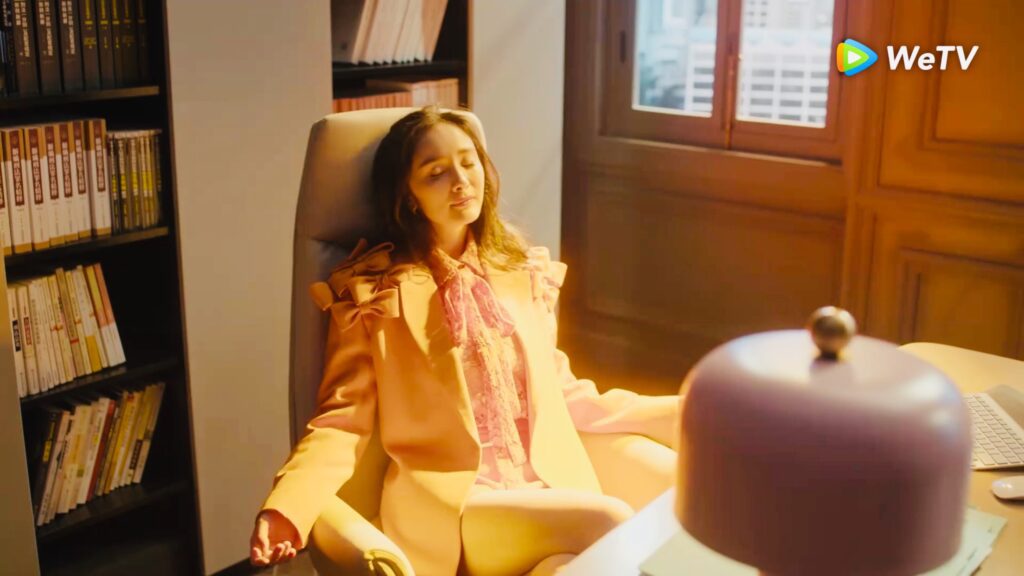 Qin Shi called Tang Yi Hui but got rejected because she was busy with a guest. Li Dai stopped her in front of Tang Yi Hui's office and told her that she should not go to vent her anger to the lady boss at the moment unless she was ready to resign just like her.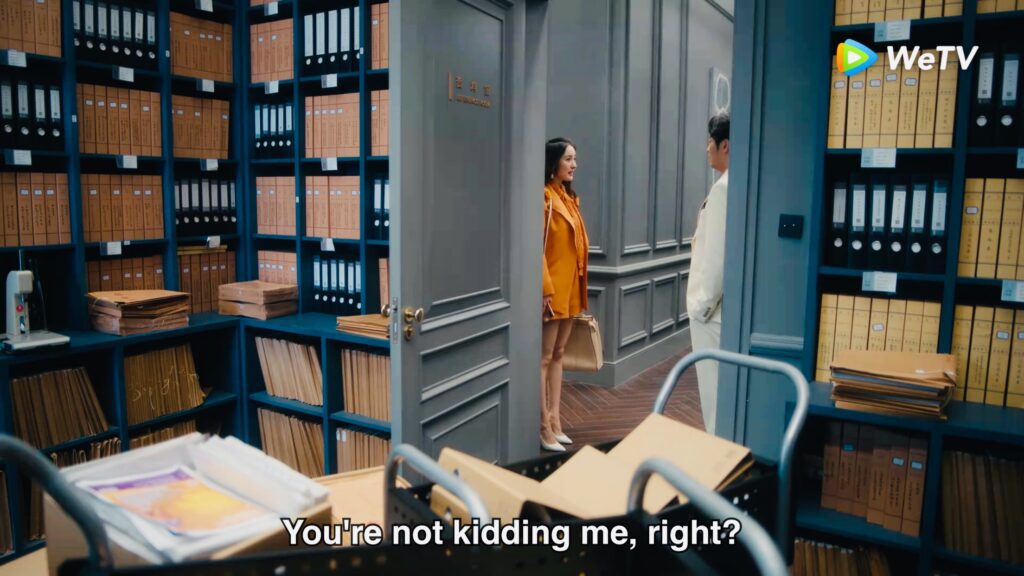 Li Dai took Qin Shi to the stairs where they could talk freely. Qin Shi asked why she resigned from Cheng & Hui and Li Dai answered that she did not want to be in a place where she was treated unfairly. Wu Fei, a legal assistant who just entered the company less than three months was able to skip 5 or 6 years and got promoted to a senior attorney only because her father was the owner of a big company.
While she had done a lot of hard work but still could not surpass a male colleague who had been married or a female colleague who pretended to be married. Li Dai said that she was young and still had many opportunities lay ahead of her.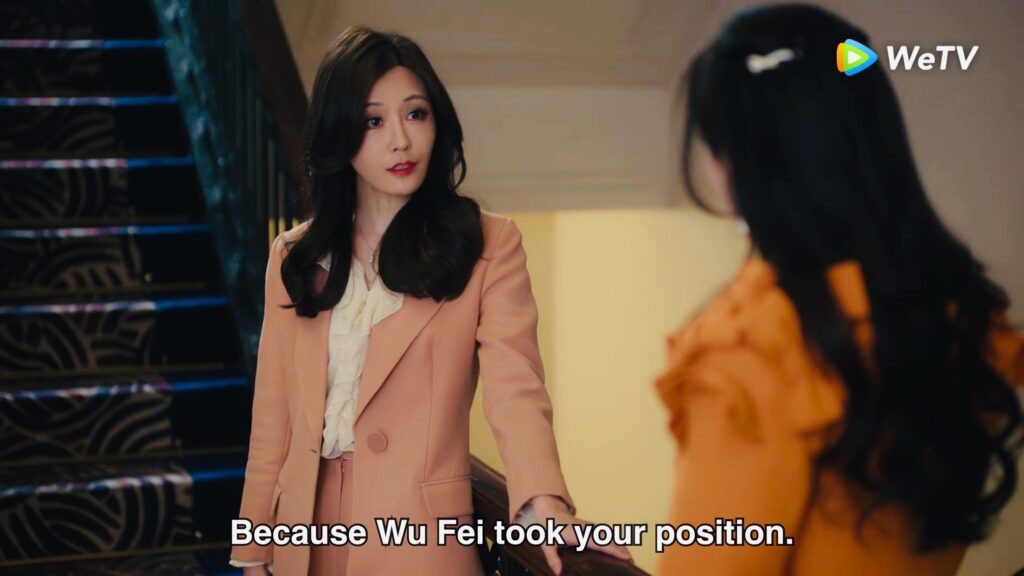 However, Qin Shi did not think that it was the real reason. And she was right. Li Dai recalled the day Zhou Qian Qian came to her office and talked about her score in the year-end performance evaluation. Her score was B, but she needed an A to get promoted to be an associate attorney. Li Dai was a righteous and just person, she might look like a fox, but she had a firm principle.
Zhou Qian Qian asked her whether she knew how the flashdrive landed on her desk. It was Zhou Qian Qian who took it. She took it because she thought Qin Shi was Li Dai's rival and she wanted to take her down. Li Dai said that Qin Shi would not have a real friend when she was at the top. Everybody was ready to stab her from behind.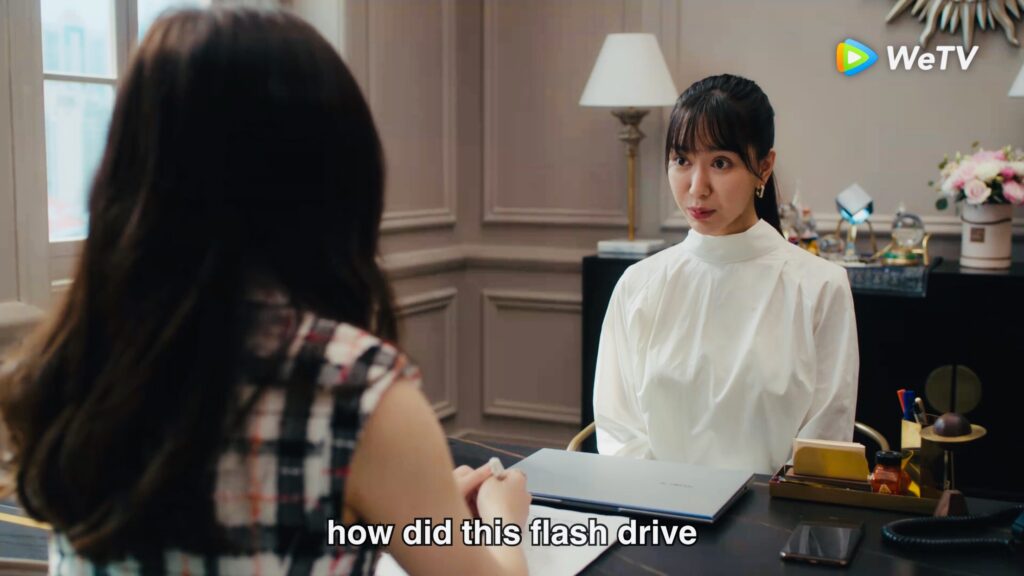 Qin Shi persuaded Li Dai to stay because the situation would change. Li Dai was shocked when she realized that Qin Shi aimed to be a partner because she wanted to change the policy. She laughed at her because she thought Qin Shi was too foolish to put everything at stake for others' benefit. Li Dai said that she was more pragmatic than Qin Shi. She knew when to work hard and when to give up.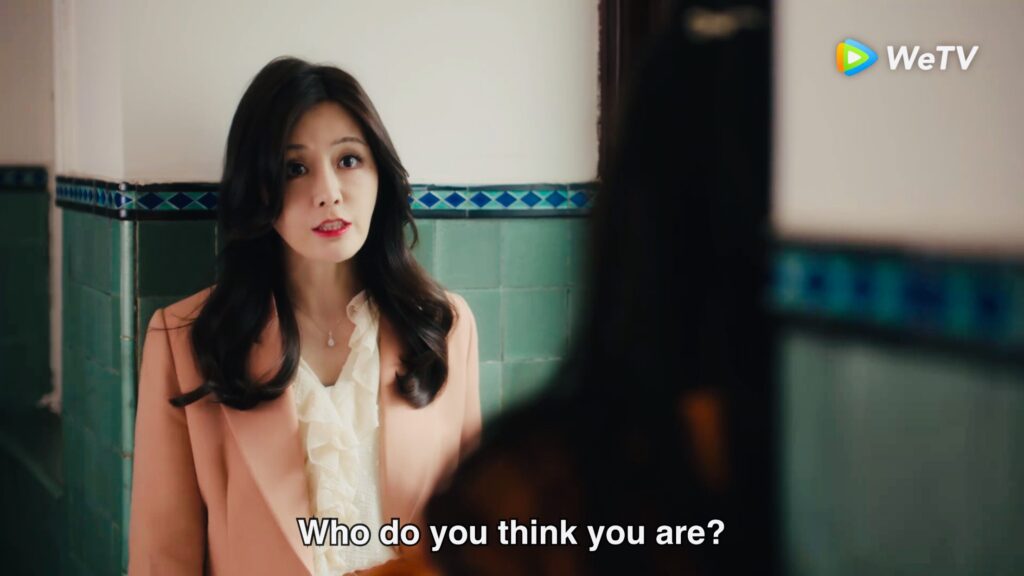 Qiao Si Ming awkwardly came to give Qin Shi a crucial information. At the moment, there were two candidates left to be a partner, Qin Shi and Lawyer Shen. Their vote were tie. Li Dai tried to put some sense in Qin Shi because her situation was far from her goal and she had guessed that Qin Shi would not win the partner election.
And she was right. Qin Shi thought that it was an internal selection, while in reality there was one hard-to-defeat candidate because his qualification was high and he got a strong background. Therefore, Tang Yi Hui chose him. And according to Qiao Si Ming, Qin Shi must have known the candidate.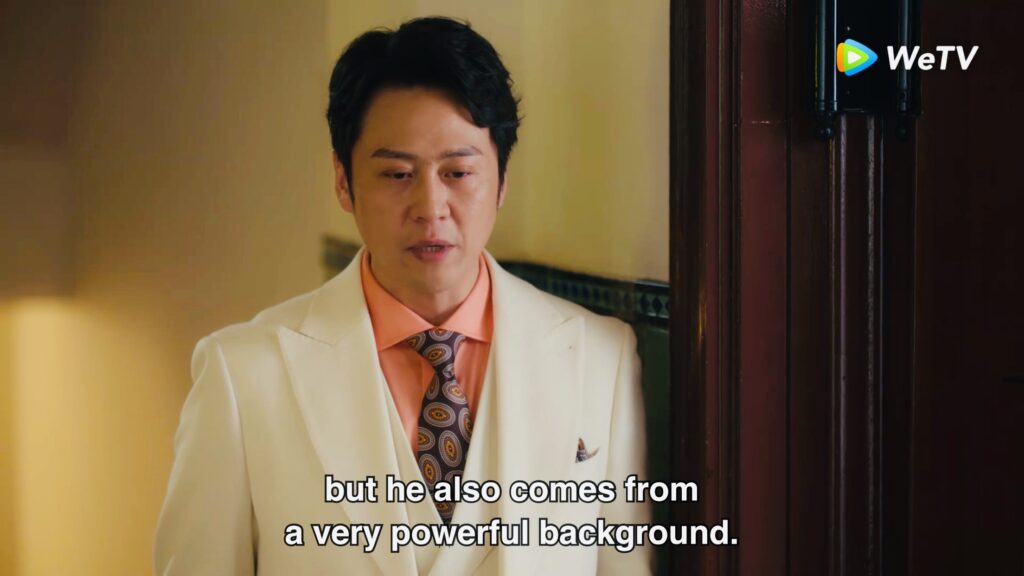 At the moment, Tang Yi Hui was shaking hands with Tao Jun Hui, the new partner that she chose. Qin Shi went to Wu Fei's office to take her belongings and congratulate her. Of course, she did not mean the congratulations seriously. Wu Fei invited her to lunch at the most expensive restaurant and also invited other legal assistants.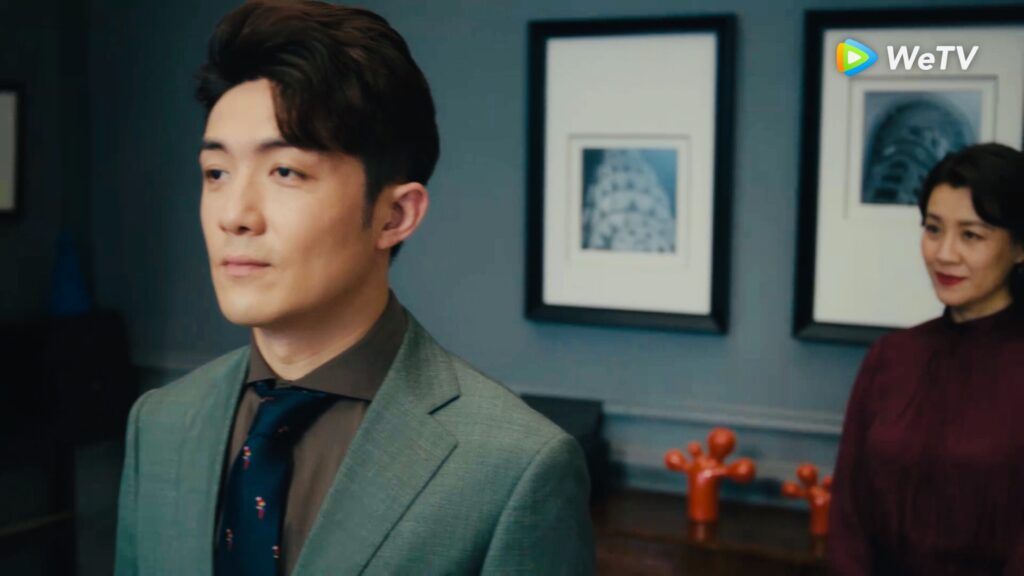 Qin Shi took her box to the elevator when she accidentally met Tao Jun Hui. Her eyes widened at the sight of him. Tao Jun Hui visited her at her new office. Qin Shi told him that he already had a good life, a good career, and a good wife who would grant his wish. He should not make a huge commotion just to disturb a nobody like her. Tao Jun Hui sneered in response. He said that he did not realize that she was quite a scheming person.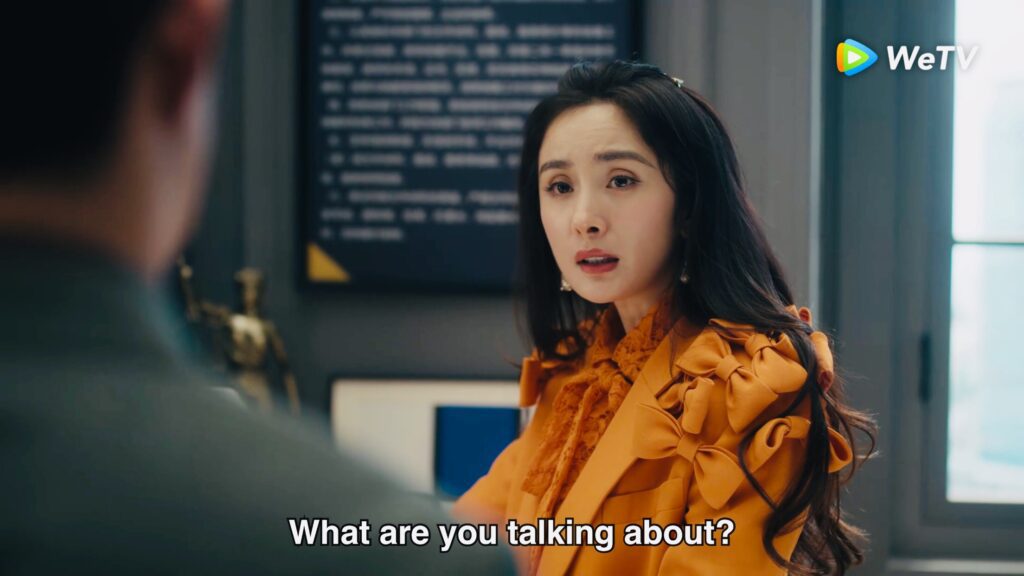 Tao Jun Hui did not care if Qin Shi married another man immediately after she broke up with him two years ago. But he questioned the fact that Qin Shi had a 2,5 years-old son. He wanted to know who was the father of her son. Qin Shi was stunned when she heard his words all she could say was that it was none of his business.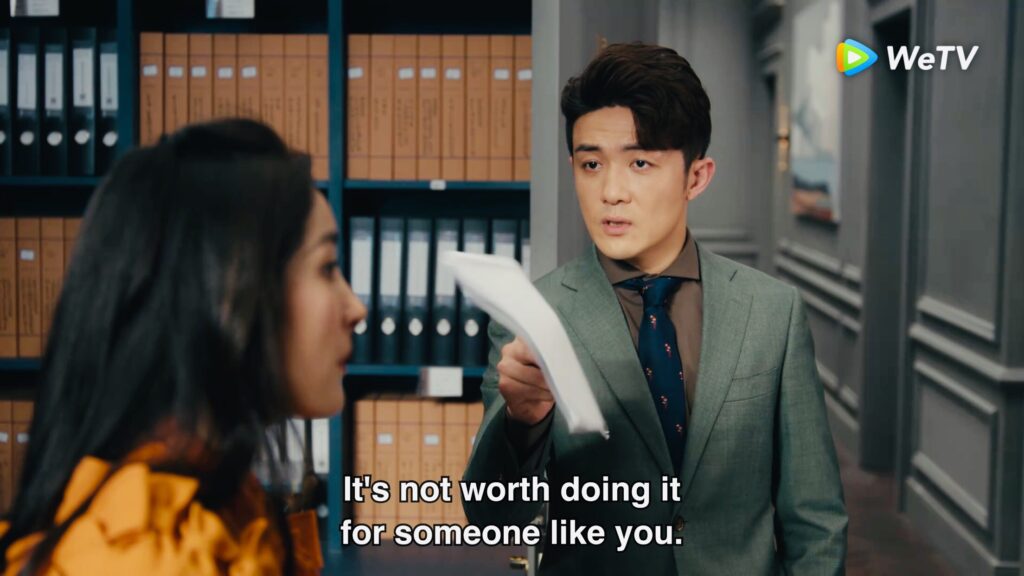 Do you remember that Yang Hua used to protest about their kid's age. At that time Qin Shi just brushed it off nonchalantly. Now the lies had come to hit her just like a boomerang…🪃
Yang Hua came to bring her lunch. She took him to an empty desk to eat. Her bad mood dissipated after she saw the food that he prepared for her. It was a feast for her. Tao Jun Hui who was on an office tour saw the lovebirds. It took him a while to realize that he had been staring at them.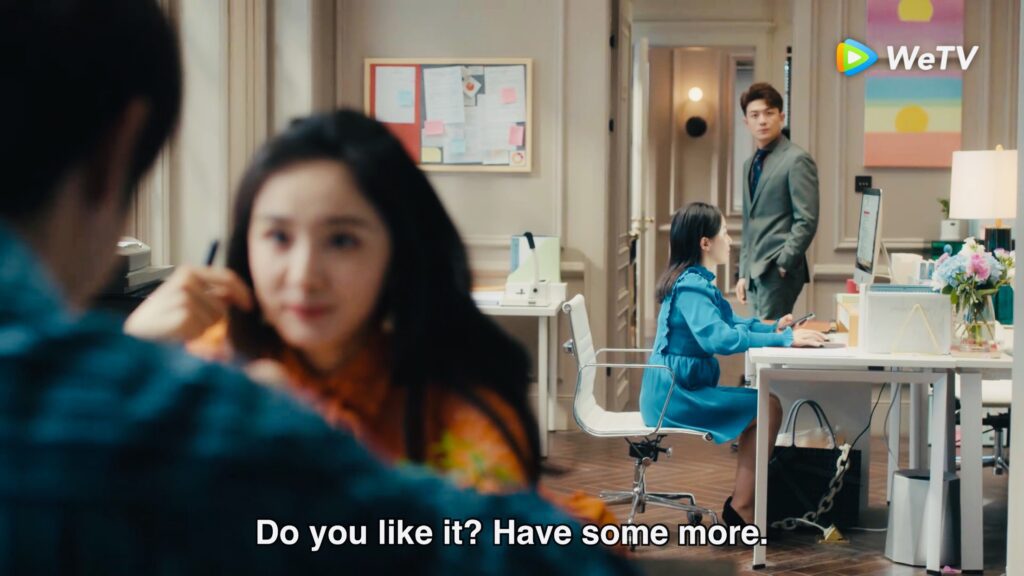 Li Dai finished her administration before she left the office. Qiao Si Ming told her that the law firm was only a job, there was no need to hang on to only one place. Li Dai agreed and reminded him to tell Qin Shi the same words. She could not predict whether she would win this round or not.
Tang Yi Hui came to visit Qin Shi. She looked concerned about her well-being but she did not seem sincere. Tang Yi Hui told her that everything changed abruptly because she did not expect Wu Fei would bring Tao Jun Hui with her. Tang Yi Hui also told her that Wu Fei did everything just to anger Qin Shi. Li Dai came up with the same conclusion that Wu Fei was targeting Qin Shi but she did not know the reason.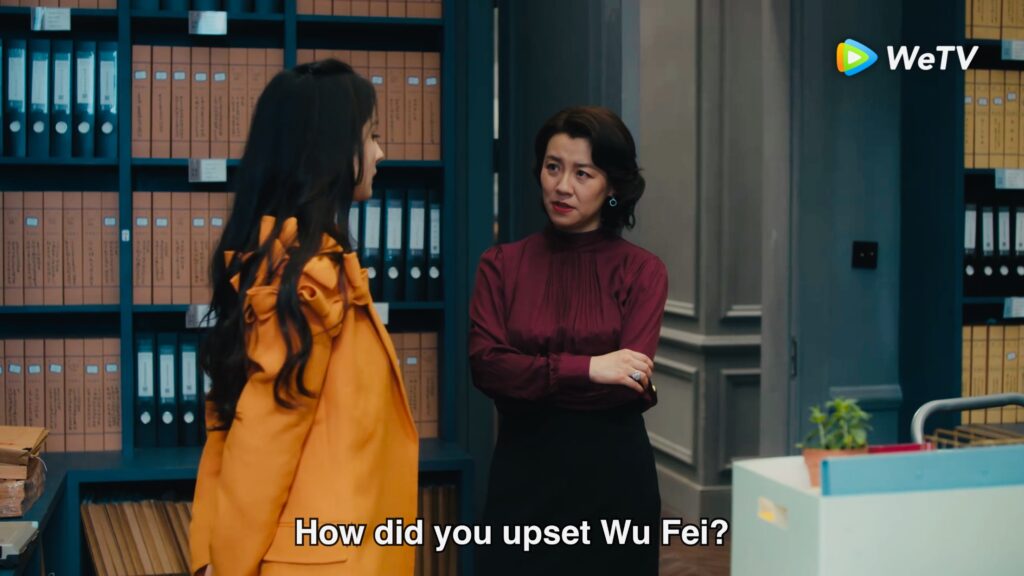 Qiao Si Ming also told a new secret that Tang Yi Hui did not vote on Qin Shi. Because she wanted to punish Qin Shi after she helped Lan Xiao Ting behind her back. Qiao Si Ming believed that Tang Yi Hui was an old fox who had many tricks up on her sleeve to make Qin Shi surrender to her.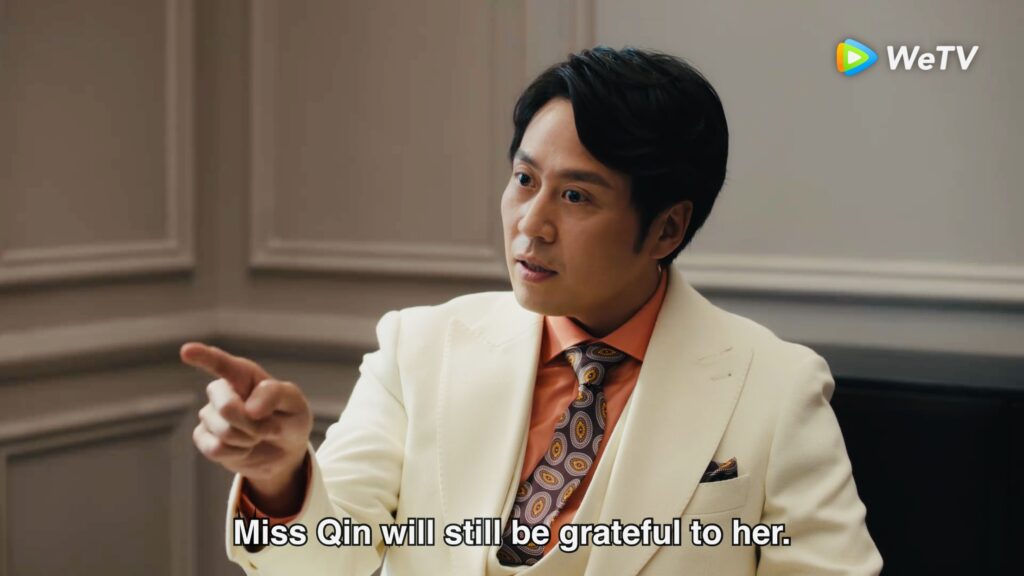 Tang Yi Hui convinced Qin Shi that she believed in her and her capabilities. She stated that Qin Shi was given three months as an intern in the corporate department. Whether she could stay on the 11th floor or not, depended on herself. Tang Yi Hui gave her an additional task to inquire about Tao Jun Hui. Tang Yi Hui believed that Tao Jun Hui's purpose to come to Cheng & Hui was not simple. Tang Yi Hui left with a slight smile hanging on her lips while Qin Shi sullenly stood at her office.
Meanwhile, Wu Fei sat by herself at a table full of food. Nobody came to attend her invitation for lunch.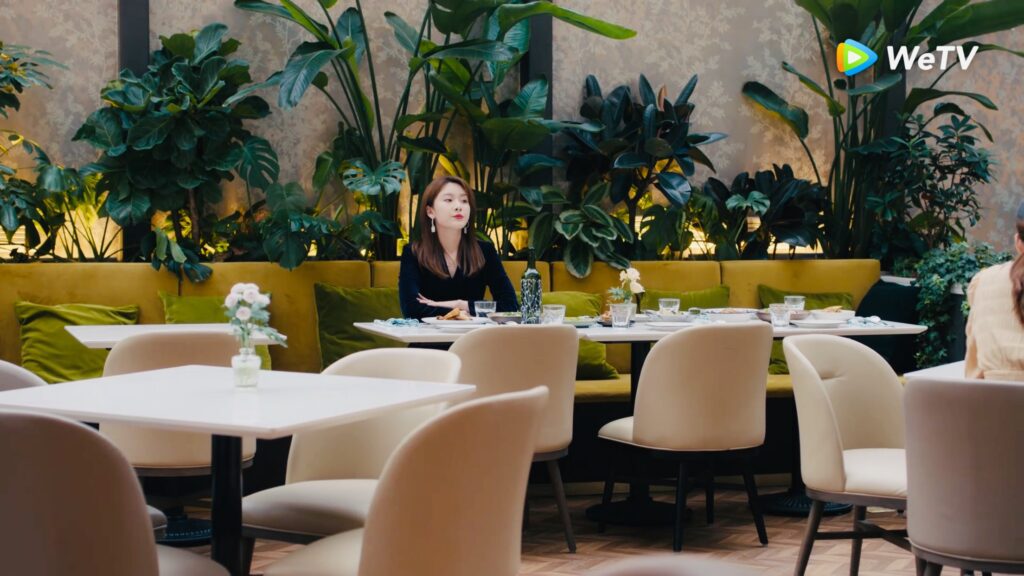 Li Dai invited Yang Hua for a meeting. She told Yang Hua that she knew about their fake marriage and Qin Shi's dream to make a change in Cheng & Hui. However, Li Dai thought that Qin Shi would not succeed even though she dared to do that. Li Dai said that Qin Shi needed a teammate who could fight with her and someone she could trust. Li Dai sincerely hoped Yang Hua could help Qin Shi.
Since Ren Mei Mei encouraged Qin Wenyu to take over the business, he had been diligently working every day. But, the office was in chaos because even though he always left the house on time, he never made it to the office. And now the employees were panicking because they needed him. One of them decided to call Ren Mei Mei to clean up the mess.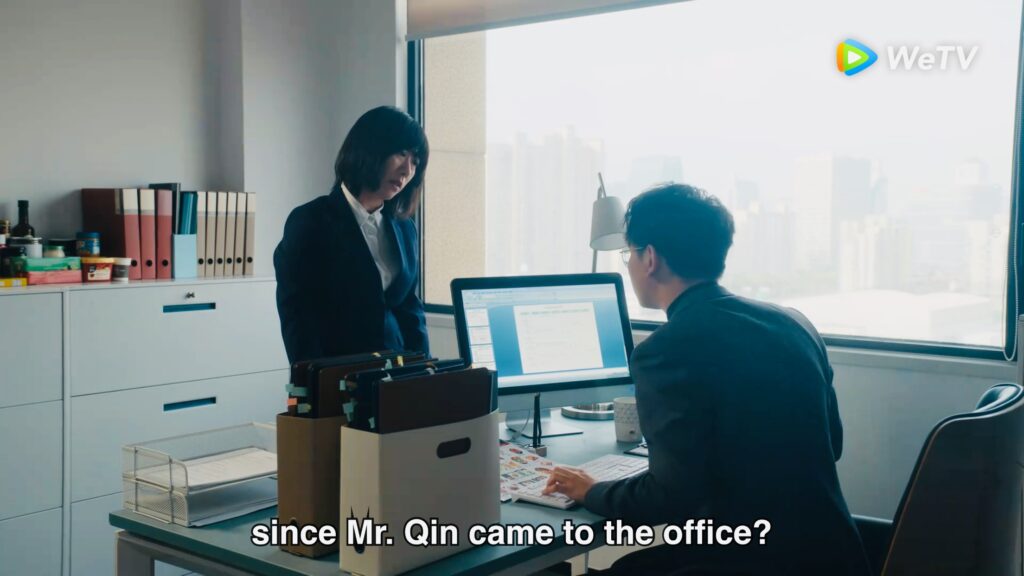 Ren Mei Mei who had waited for a chance to get back to work because she was bored to death, happily took the opportunity. After she signed many invoices and other paperwork, she scolded Qin Wenyu. She said that he was a genius who could destroy 10 years' worth of reputation in just a month.
Qin Wenyu knew nothing about how to run their business. If Ren Mei Mei were not around, I believed that the company would already collapse.😅
Episode 20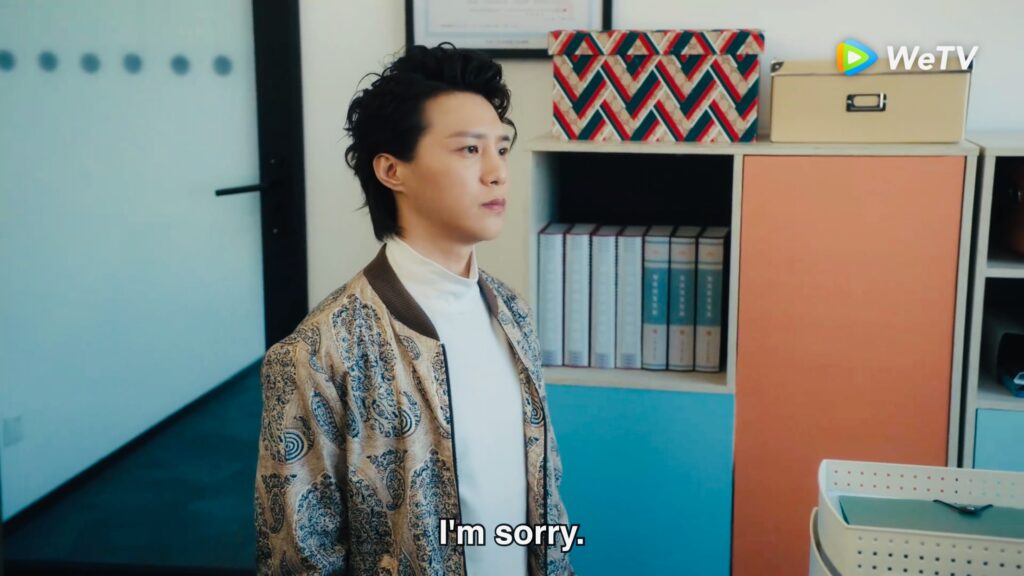 Qin Wenyu begged Ren Mei Mei to take the job back because he was not suited for the job. He still wanted to find his purpose in life if not, he would just stay at home and supported her and take care of all the household chores. Ren Mei Mei hid her excitement from Qin Wenyu. She was way beyond willing to take over the job…😂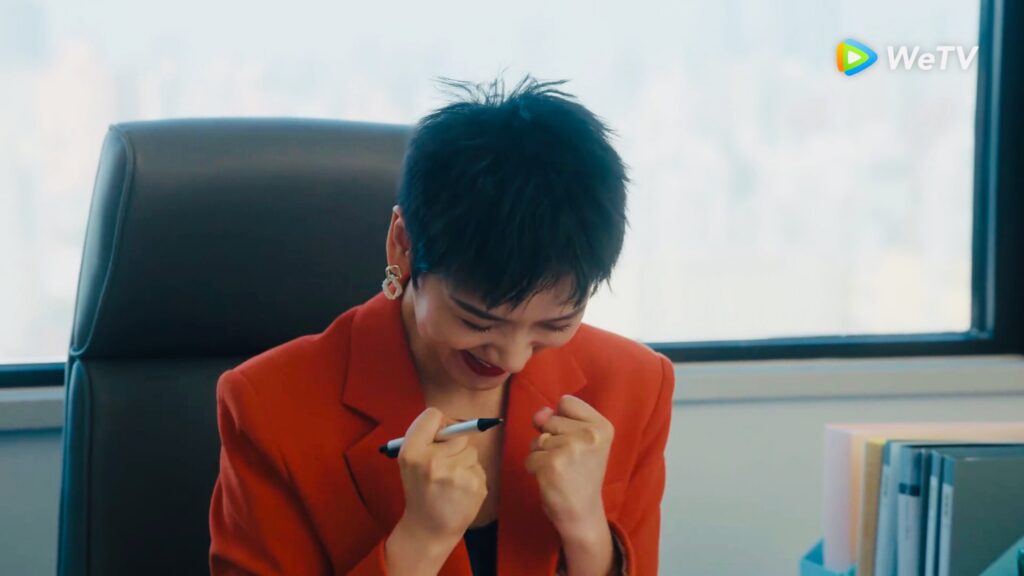 At the apartment, Yang Hua sat with a cup of ice cream in his hand. He recalled his conversation with Li Dai. As a person with clearer conscience than Qin Shi, Li Dai knew that if Qin Shi only relied on her petty tricks, she would hit rock bottom. Li Dai also reminded him that Qin Shi needed to relax because when she was under pressure, she proned to do stupid things.
When Yang Hua asked about her day, Qin Shi casually said that her day was just like another day. Qin Shi also mentioned that Mother Yang called her and said that Mother Qin was expecting their wedding party and made a lot of requests to the Yangs. She stopped talking when she saw the ice cream and asked for a bite. The ice cream was supposedly for her, of course, Yang Hua would not deny her request.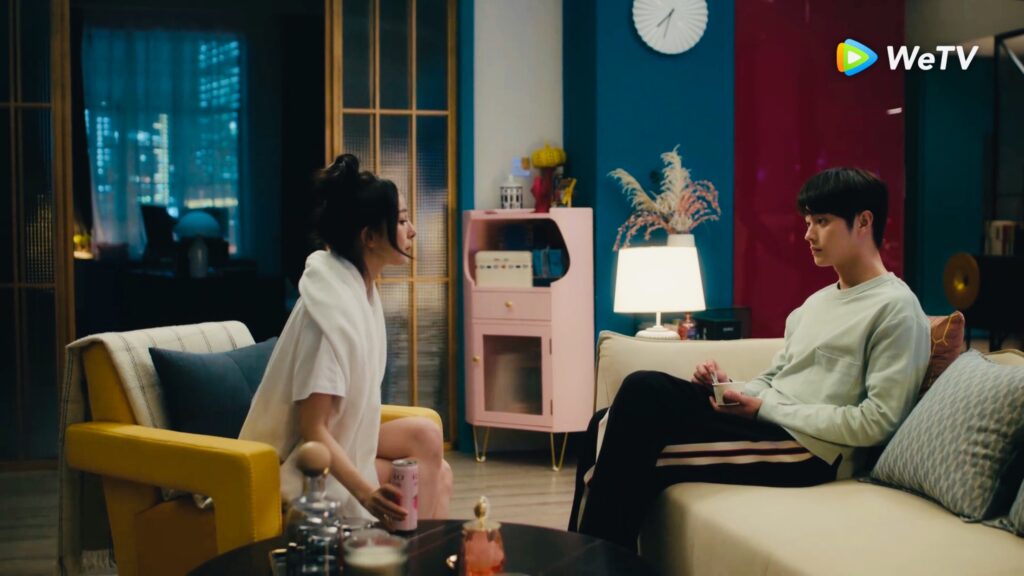 Yang Hua also massaged her shoulder to help her relax. While he massaged her, Yang Hua asked about many things such as her workload, colleagues, and her plan. Qin Shi answered that she did not have any plans right now. She was confident enough to tell him that she was an expert on work based on the situation. Yang Hua reminded her that she should be prepared but Qin Shi did not respond to any of his words. When Yang Hua checked on her, he saw that Qin Shi was already asleep.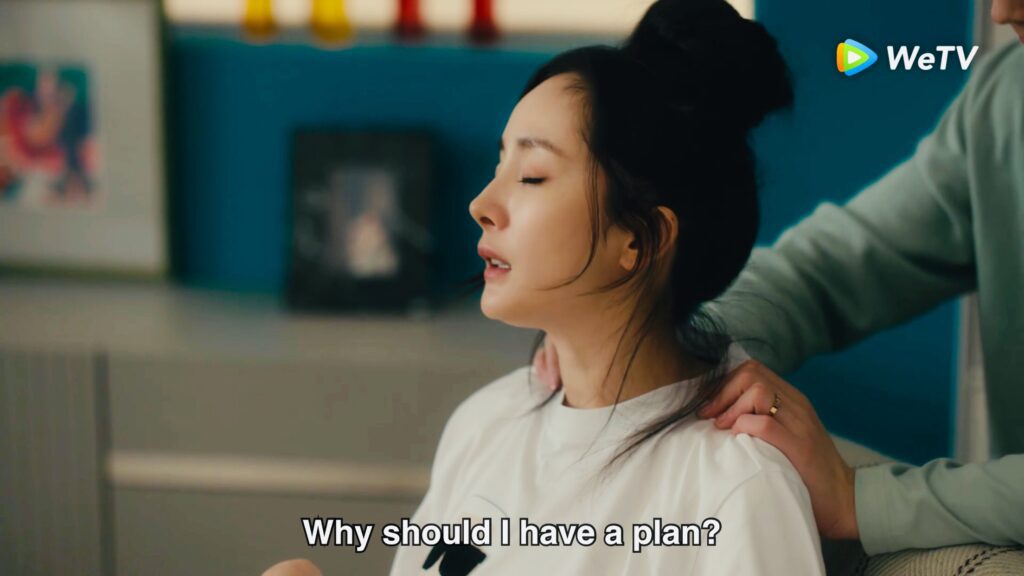 The next morning, Yang Hua made her breakfast as always. Qin Shi told him that Mother Qin had called her and said that she would stay out of the wedding matters except for one thing. She wanted Ren Mei Mei to do the wedding arrangement. Yang Hua wanted to know what kind of wedding Qin Shi wanted. Her response was different from what he expected it to be.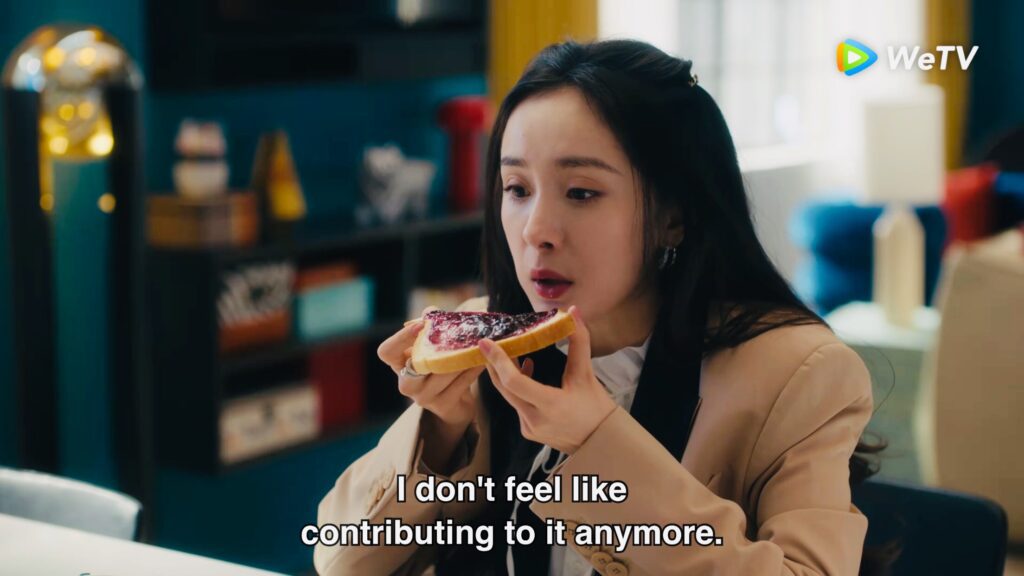 Qin Shi said that she did not have any wishes regarding her wedding reception. Her family already had 5 wedding receptions, and it was already too much. Qin Shi also observed how her family members lived before and after the wedding. Hence, she never thought that marriage was worthy of her devotion. Yang Hua's expression looked slightly distracted until Qin Shi said that she had a gift for him.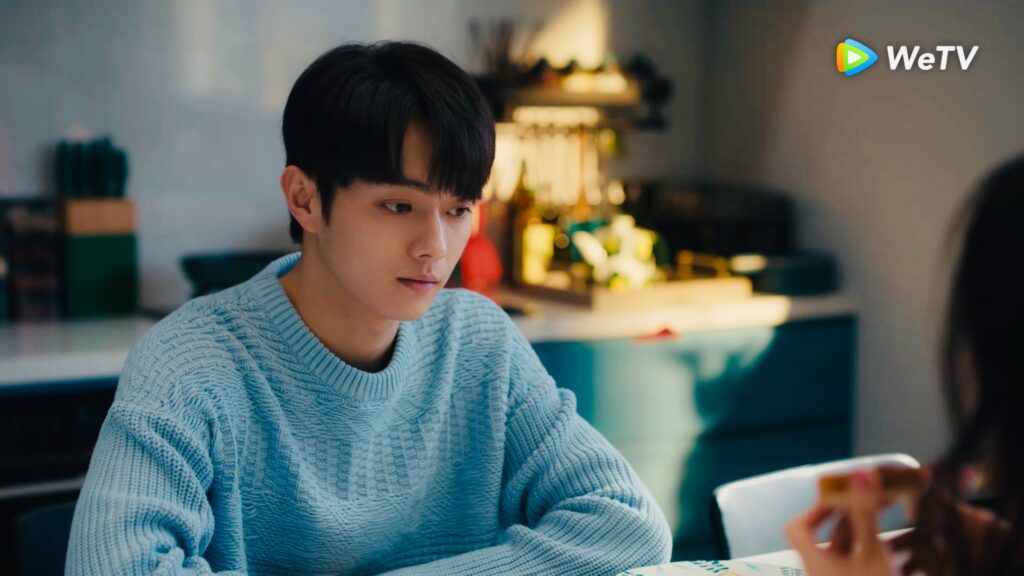 Qin Shi bought a male tortoise to accompany the God of Wealth. She said that good things come in pairs. She bought it yesterday, but totally forgot about the tortoise. Qin Shi was thankful that it did not die because of suffocation…🤣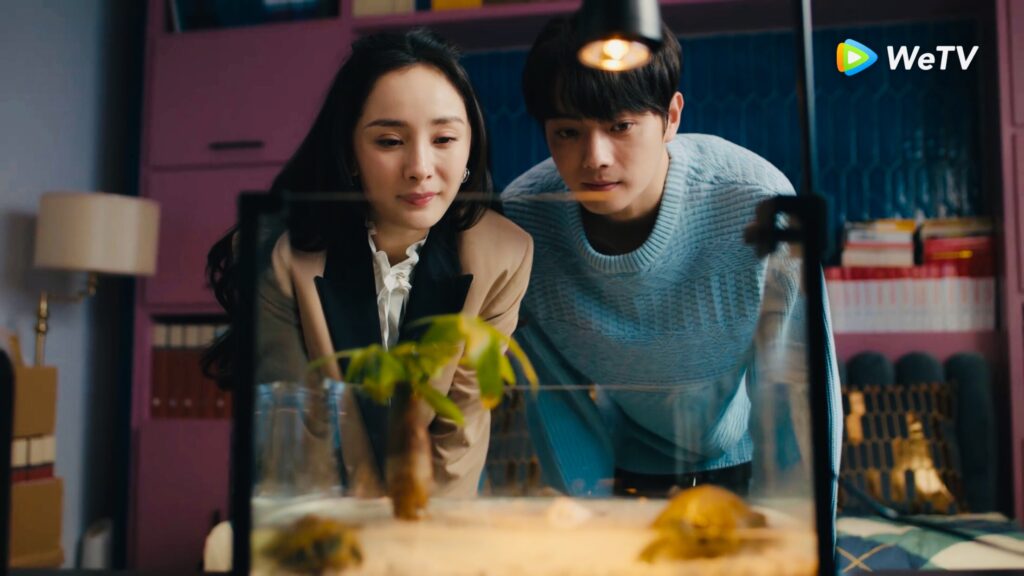 Yang Hua wanted to give its name as the God of Longevity but Qin Shi mocked the name. She picked a name Sprite which Yang Hua protested. But in the end, Sprite was the name. Qin Shi tricked Yang Hua to call her a fairy if he thought that she was gorgeous. Yang Hua immediately called her fairy and blushed. Qin Shi left with a happy face after she said that she'll leave the wedding arrangement to Yang Hua.
Qin Shi was busy with her work when Ren Mei Mei asked her about the wedding. She cut her as soon as she talked about the wedding and told her to call Yang Hua. When Ren Mei Mei asked about the wedding date, Yang Hua checked the stock market and found a blue chip share that had the same code as one of the wedding dates that Ren Mei Mei provided. Hence, he chose the date.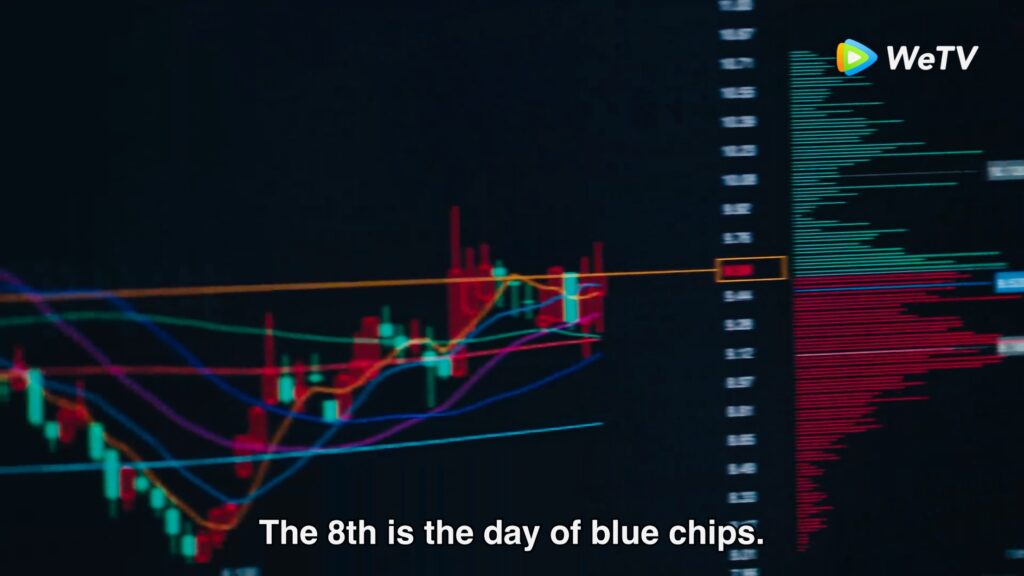 Ren Mei Mei asked Yang Hua to come and have a food test. Yang Hua also brought his parents to come, but all the decision was on him. He chose the cheapest wedding package and the smallest venue to save the wedding fund. All of his decision made Ren Mei Mei baffled.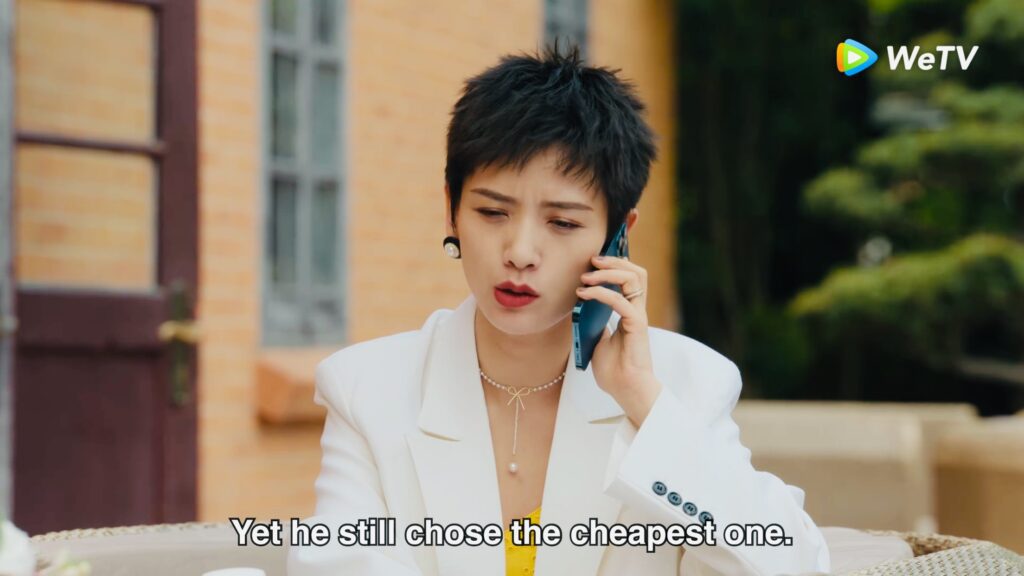 Two weeks before the wedding, Yang Hua and Qin Shi had a photo shoot with their wedding attire. Qin Shi looked gorgeous that Yang Hua was stunned. Qin Wenyu made a silly remark (of course he did 🙄) but Qin Wenbin praised her and his words were just like a parent who had to let his daughter go.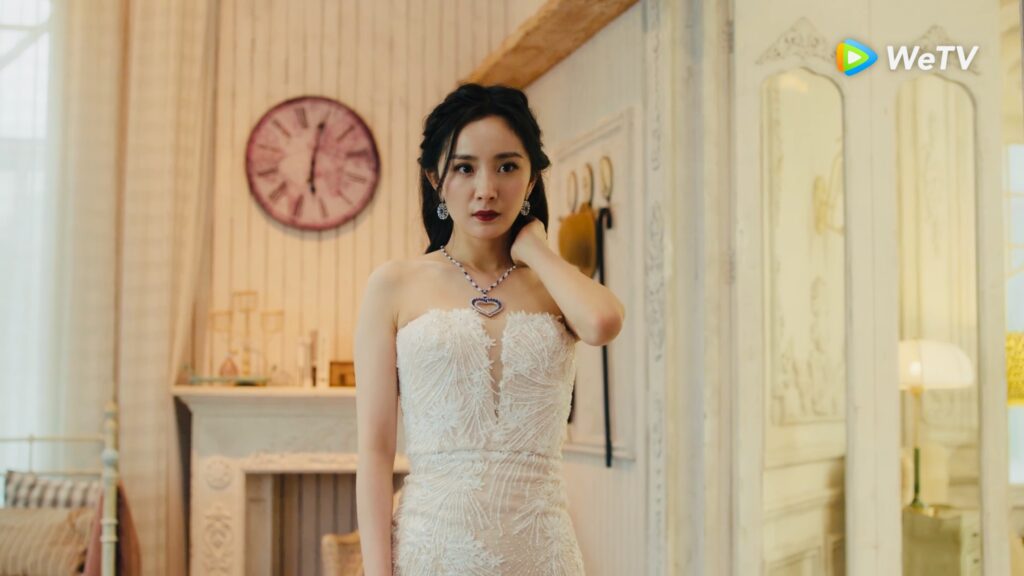 Qin Wenbin asked Yang Hua to promise that he would respect, love, and protect Qin Shi, his dearest sister. The Qin brothers were stunned when Yang Hua said that he might not be able to do it. Qin Wenyu's anger flared up and he started to yell at him. Yang Hua continued that he might not be able to protect Qin Shi because she was more capable than him. In his eyes, Qin Shi was the smartest, the most responsible, the bravest person he had ever seen.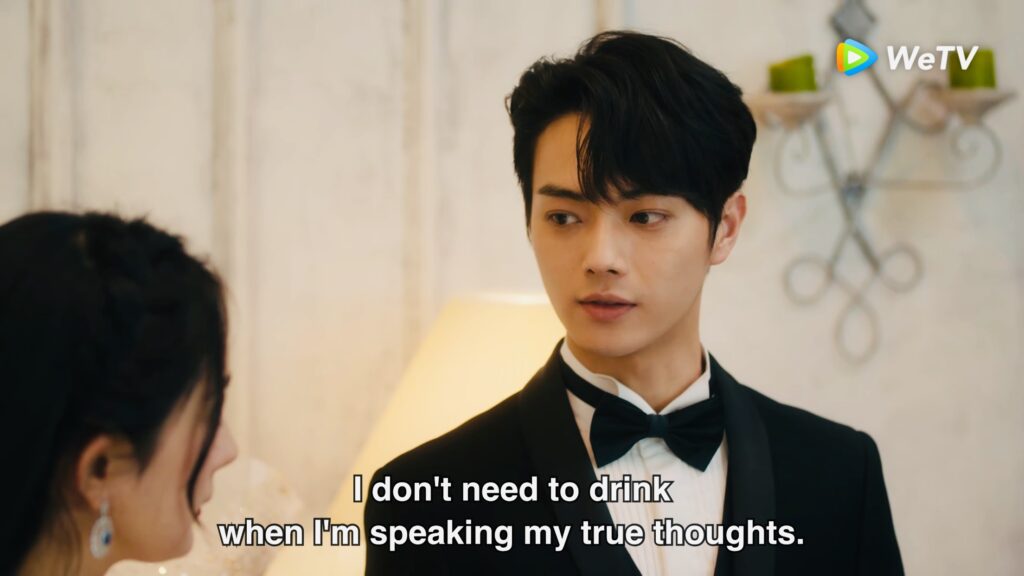 He could only be a faithful friend, but Qin Shi would be his teacher. It was his pleasure to go through thick and thin and be her partner. The Qin brothers and Ren Mei Mei were touched to hear his words. But the happy atmosphere did not last long when they found out that Qin Shi and Yang Hua had run away from the studio.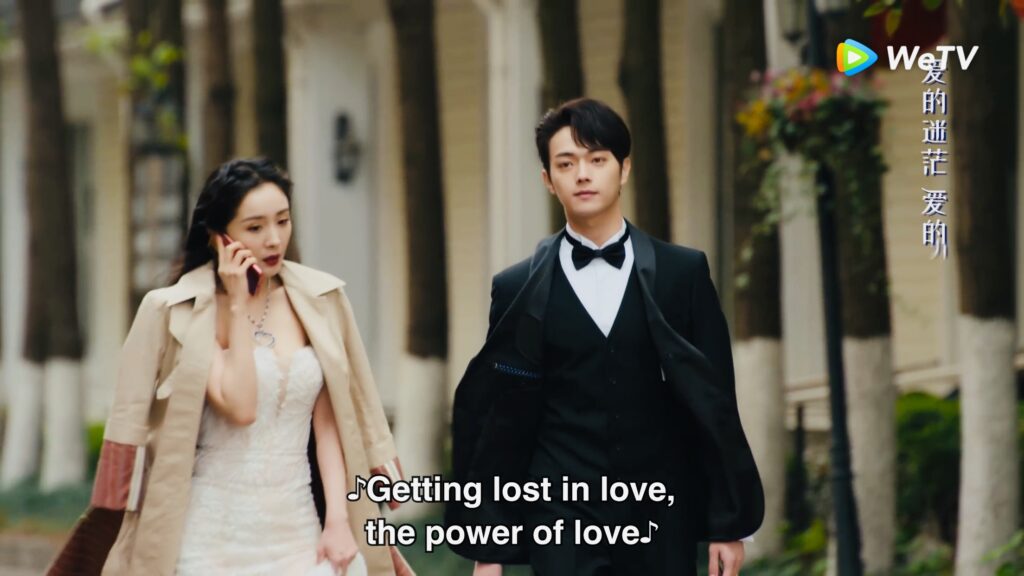 Qin Shi and yang Hua walked down the street in wedding attire and it was quite picturesque because they were beautiful. They made a selfie near the parking spot after Yang Hua said that it was such a pity if they did not take any photos because she was pretty in a wedding gown. Yang Hua still tried to give her help regarding her job, but it irritated Qin Shi. She snapped and made Yang Hua angry as well. They parted ways in anger.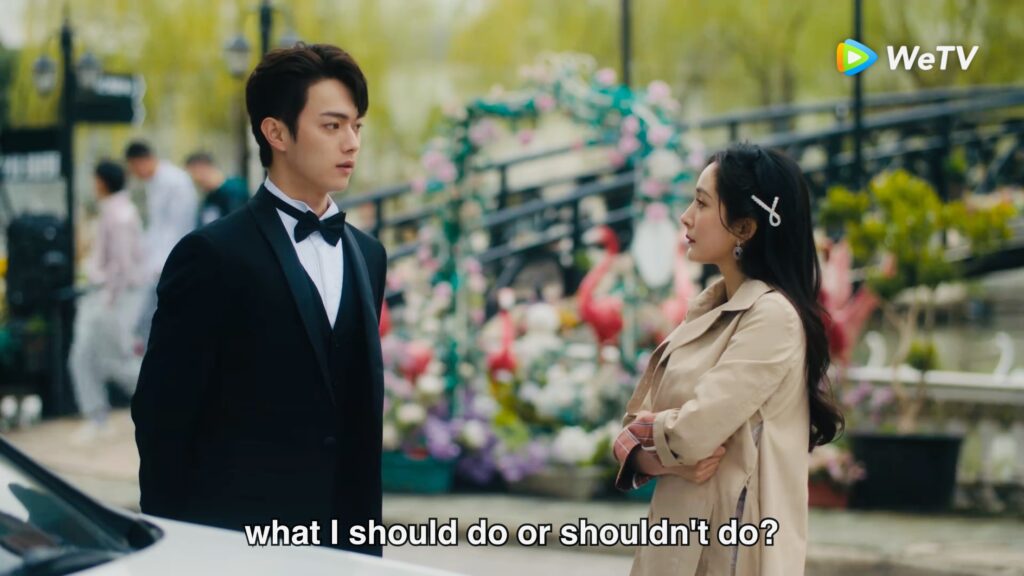 Well, Qin Shi and Yang Hua started to become a normal couple. They get stressed before the wedding and that led them to fight before the wedding. 🤷‍♀️
Qin Shi's work life was not good either. She might be a powerful person in the Family department, but now she was reduced to an intern who was bullied and treated as a mere aide. She would be asked to find files, book a flight, buy concert tickets, or buy lunch.
Wu Fei asked how Qin Shi was doing to Tao Jun Hui, and when she learned that Qin Shi did not handle any case, she laughed at her. Tao Jun Hui did not say anything about it but his face showed a slight discomfort. Because she did not have any cases, Qin Shi must find one by herself. She called her former clients and reintroduced herself as a corporate lawyer.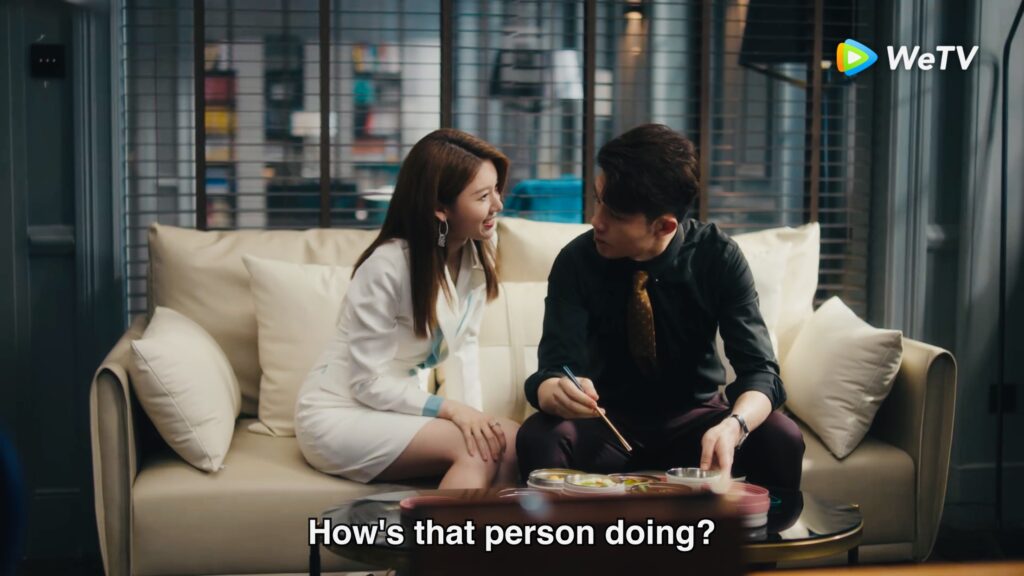 The lawyers of the Corporate Department did not take her seriously. They invited her to a meeting only for convenience and then asked her to run errands for them. Tang Yi Hui saw all of the mistreatment, but she did not say a word, and neither did Tao Jun Hui. However, when the other lawyer ordered many things for her to buy, Tao Jun Hui never ordered anything.
Qin Shi vented her anger at home. Yang Hua put on a bored expression and listened to her grumble. He even offered her a drink to quench her thirst. He asked Qin Shi whether she would come to another case meeting and Qin Shi responded that she would absolutely come because it would make her learn many things about corporate cases.
When she asked Yang Hua what was her problem, Yang Hua said that that was her problem, he did not understand the law, so he could not give her constructive ideas for her. He went to his room and closed the door.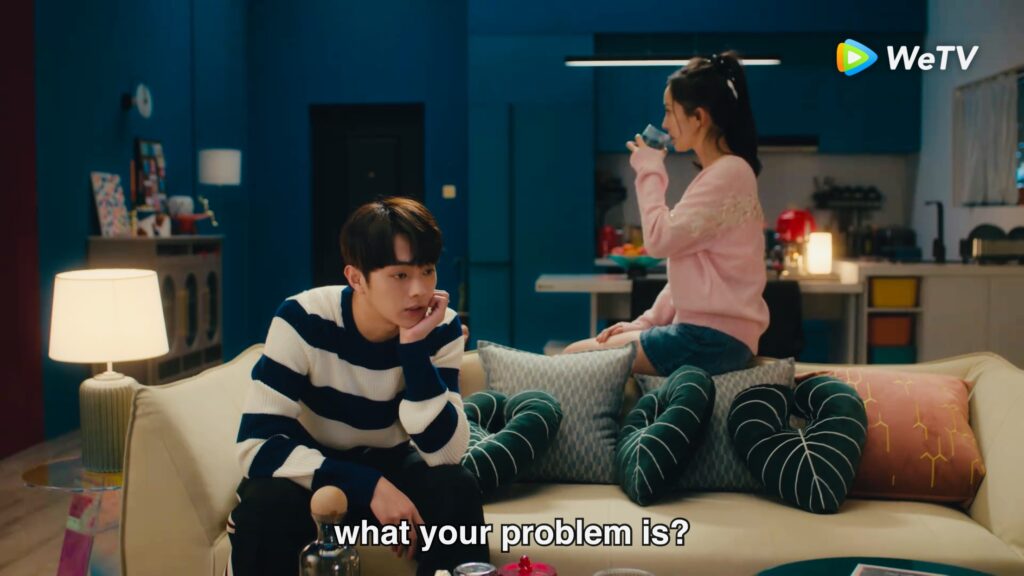 Yang Hua definitely holding grudge against Qin Shi.🤣
Lao Zhuo informed Yang Hua that his son had changed his job and now he worked for another big shot in the financial business, Hu Ping. Lao Zhuo told him about a piece of exclusive news about the New Energy Smart City. Lao Zhuo wanted to give him a stock so he could study it and read the trends, but Yang Hua refused to do that.
Hao Tao, Zhou Qian Qian, and Zhen Ai shared gossip about Qin Shi's hard time at the Corporate Department. Out of the three, only Hai Tao defended her. The three people did not know that Tao Jun Hui listened to their conversation with a complicated expression. Later, Tao Jun Hui saw Qin Shi begged Shen to let her join on a working trip. He gritted his teeth and dragged her to his office.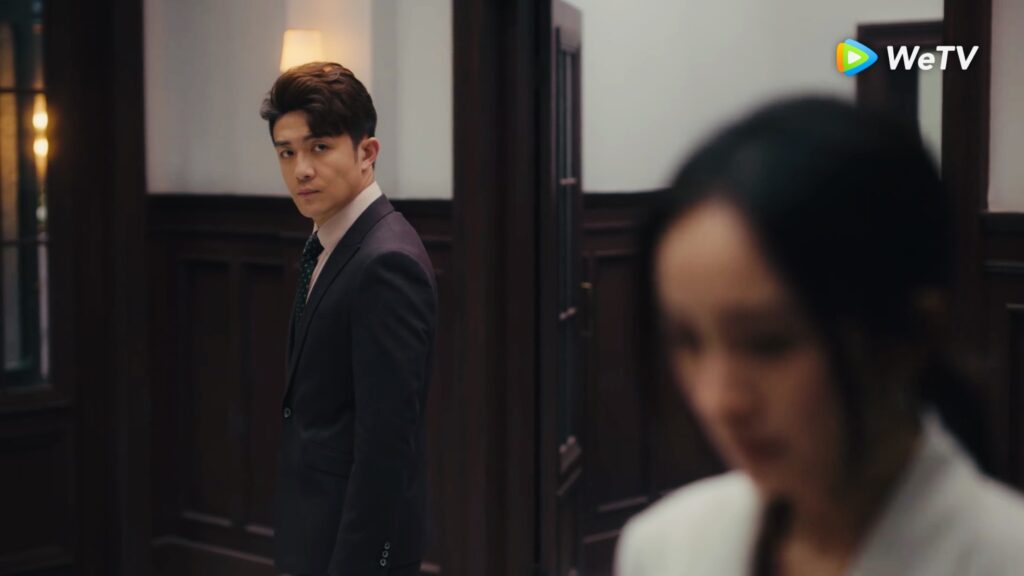 With an angry face, Tao Jun Hui scolded her for being fierce in front of him but became a coward when she was with others. He reminded her that others could not force her to do those errands, it was Qin Shi who lower herself in front of others. Tao Jun Hui also rebuked Qin Shi because she did not act as a lawyer. If she could not protect her rights then how would she protect others?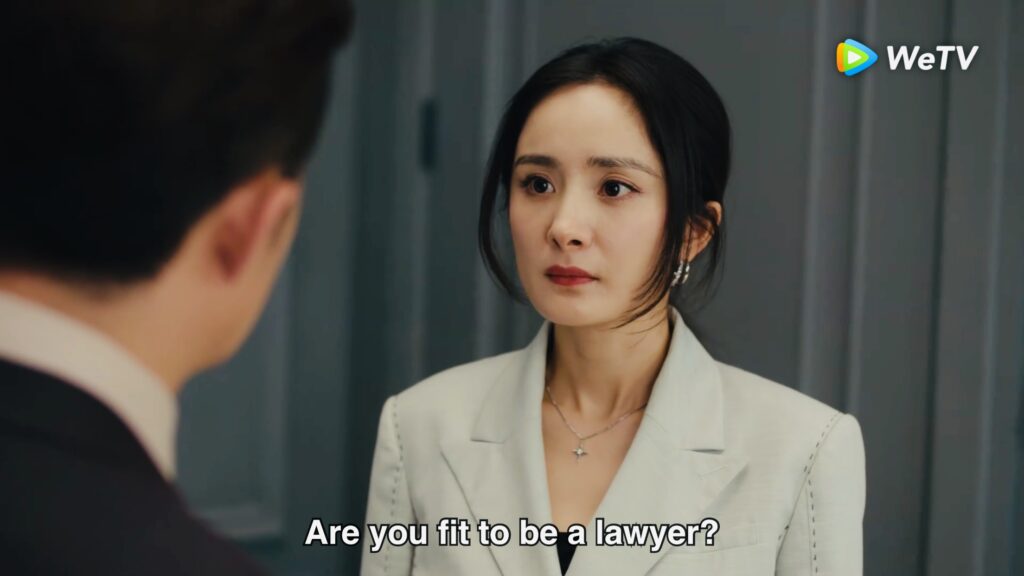 Tao Jun Hui's word woke her up. She went to the office and recalled how she was being servile and let others trampled on her. She even recalled how Yang Hua asked her about her problem nonchalantly. When Qin Shi opened her notebook, she found Yang Hua's writings. He wrote that the world reflects how she treats herself.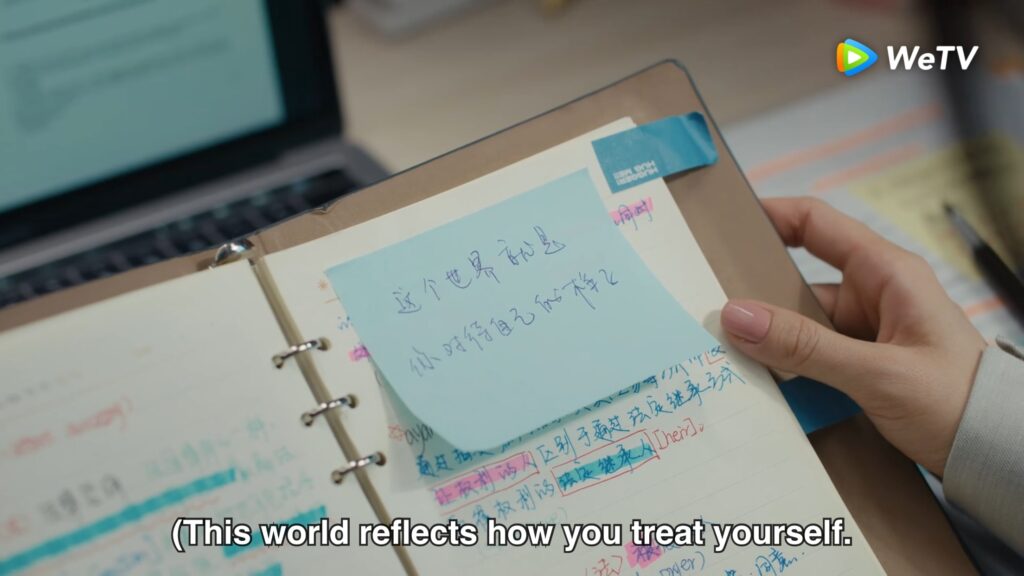 When Lawyer Shen and Lawyer Chen were getting ready for the airport, Qin Shi offered them a ride. She also prepared snacks and coffee for them. Those lawyers were so happy to get those kinds of special treatment. They even praised Qin Shi for being thoughtful. But after they opened their coffee cup and snacks, Qin Shi step on the gas and drove as wild as she could. In the backseat, those lawyers screamed and cursed because the coffee and snack were all over them…🤣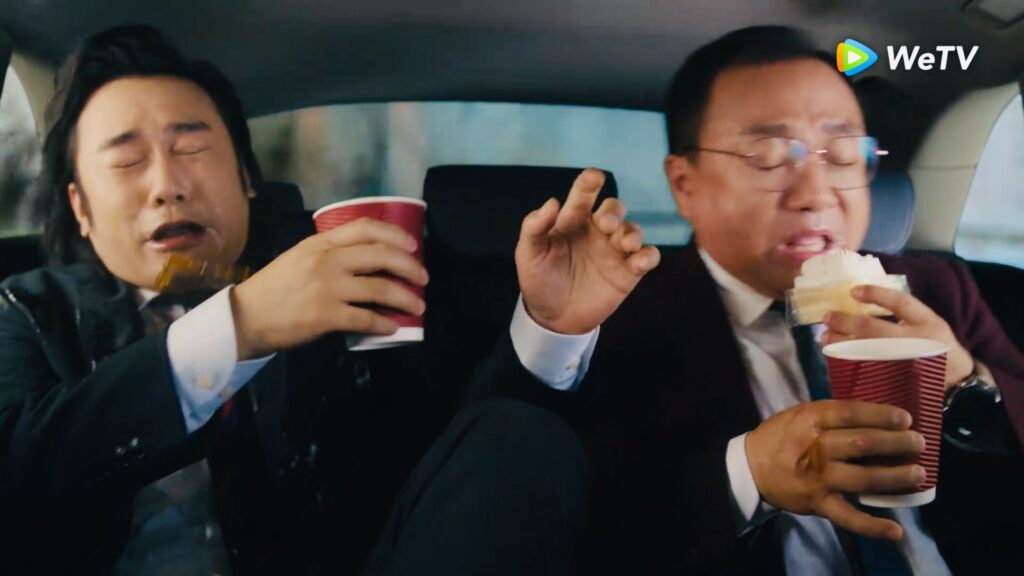 Back at home, Qin Shi gave Yang Hua a melon shaped like a pig and a thank you note. She waited for his response but did not hear anything. But a stack of paper was slid down under her door. Yang Hua had compiled a summary of information from Cheng & Hui's Partner's counsel.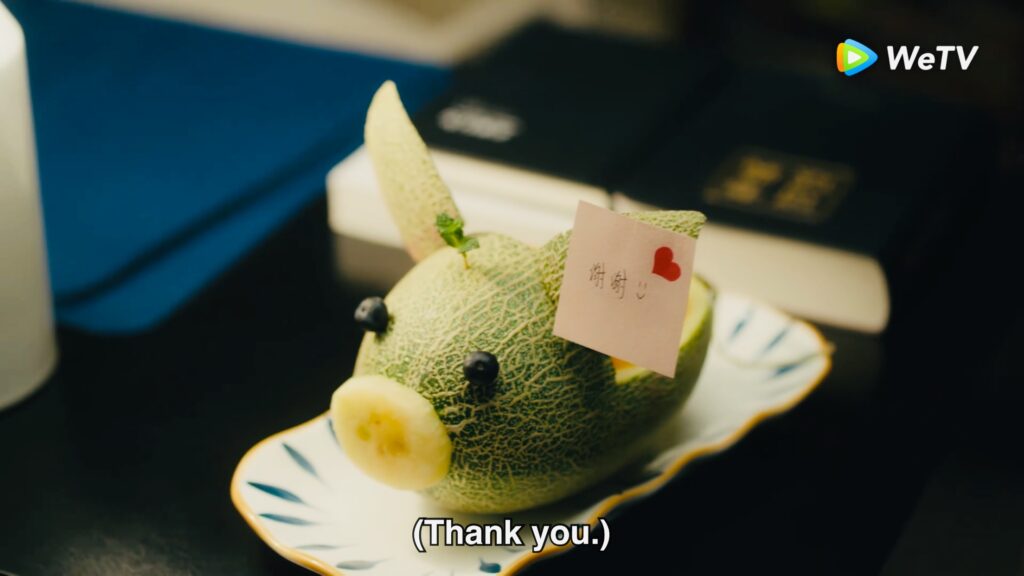 The next morning, Qin Shi came to the case meeting with an indifferent attitude. She kept her head down as if she was busy with the case. When the lawyers started to list the food they wanted her to order, she pretended that she did not understand their intentions and also ordered a meal. Tang Yi Hui and Tao Jun Hui showed approving smiles on their faces. When Jin Cheng asked for an opinion regarding a merger case, Qin Shi was the first one who spoke.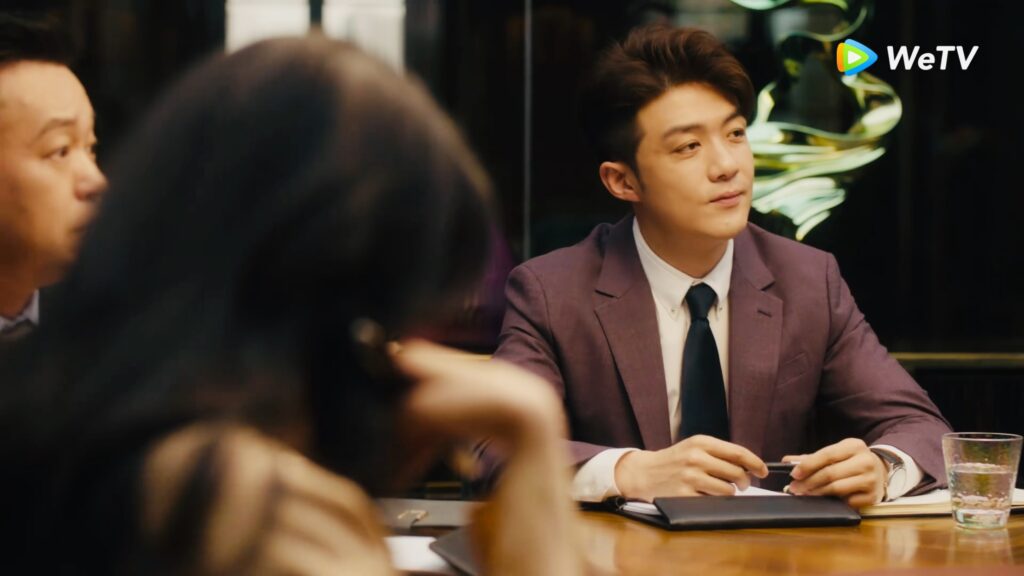 My Two Cents
Was Yang Hua dissapointed because Qin Shi was not interested in wedding things?