Title: Side Story of Fox Volant
Also Known As: 飛狐外傳, The Young Flying Fox , Fei Hu Wai Zhuan
Director: Lian Yi Ming
Casts: Qin Jun Jie, Liang Jie, Xing Fei
Screenwriter: Bai Yi Cong
Genres: Wuxia, Historical
Country: China
Episodes: 40
Year: 2022
Original Network: Tencent Video
Where to Watch: WeTV, Tencent, Viki
Rating: 8,8/10
Adapted from the novel "The Young Flying Fox" (飛狐外傳) by Jin Yong (金庸)
Dear readers, this is the ending explained of the wuxia drama Side Story of Fox Volant. I was not satisfied with the ending because it was a sad ending, made me craves for more. Did the Producers never thought of continue the story in a new season? I really hope so… well, cut the rumble. Let's get started!
Side Story of Fox Volant Ending Explained
Nan Lan Saw The Truth
Tian Guinong used Miao Ruolan and the Cold Moon Sword as bait to capture Miao Renfeng. He chained the Golden-Faced Buddha in a secret room and tortured him. Tian Guinong confessed that he was the one behind the murder of Hu Yidao and Miao Renfeng's blindness.
He smeared Hu Yidao's sword with poison from Shi Wanchen, but he never thought that they would exchange swords, and the one who died was Hu Yidao. Tian Guinong also uses the poison from Shi Wanchen to make Miao Renfeng blind. He intended to do that because he knew that he could not defeat Miao Renfeng if his eyes were perfect.
The vile Tian Guinong also purposely approached Nan Lan because he thought that Miao Renfeng was not worthy to have a such beautiful wife. And when he looked at Nan Lan, her beauty would remind her that he had beaten Miao Renfeng.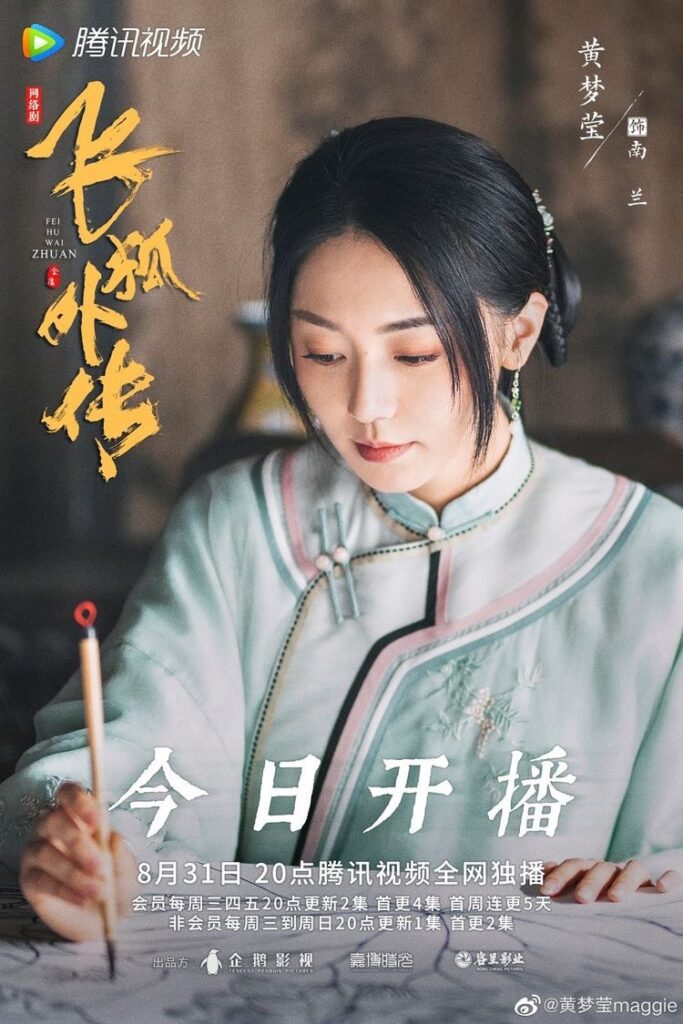 Unbeknownst to them, Nan Lan listened to all the conversation behind the door. She was heartbroken that the man she loved was a villain. Well, she should have guessed that when Tian Guinong dug Hu Yidao's grave to take the Cold Moon Sword. Only a bad guy did those kinds of things. When Tian Guinong went to the capital, she used the opportunity to free Miao Renfeng and run away with her baby.
The Sad Ending of The Sword Master, Miao Renfeng
Meanwhile, Hu Fei used the position of Huaguang Sect leader to attend The World's Sects Leader Gathering. He knew that this gathering was only a cover to destroy the martial art world. However, he promised Ji Xiaofeng that he would bring honor to Huaquan Sect as his gratitude and also wanted to help Cheng Lingsu kill Shi Wanchen, the vile Poison King.
Hu Fei managed to destroy the Hailan Bi's fightings arrangement and win several consecutive fights. With his great capabilities and Cheng Lingsu's strategy, the first round was like a walk in the park. Hu Fei had to win the first round to enter the second round. Because the real fight would happen in the second round where all the strongest leaders of the martial arts world would fight. And he was sure that Shi Wanchen would be there.
In the next round, Hu Fei was surprised to see Yuan Ziyi had become a nun. She fought him and managed to show Hu Fei what has arranged by Fu Kang'an and Hailan Bi outside the building: A Firearm Brigade that was ready to launch an attack. But that was not the only surprise for Hu Fei.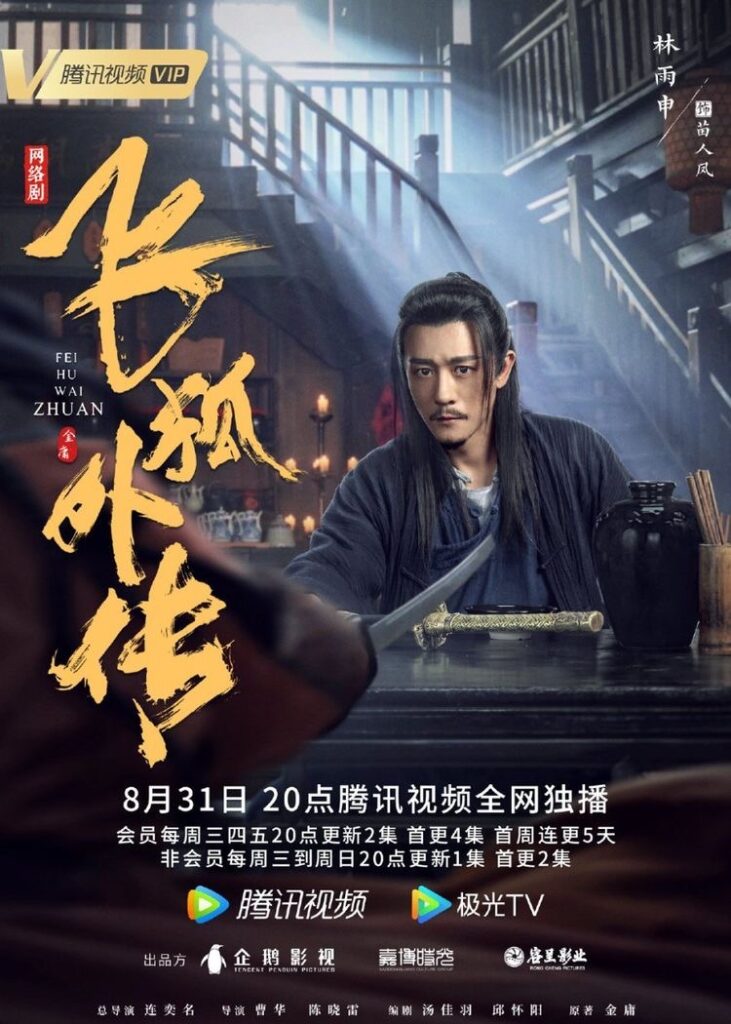 He found out that the culprit behind his parent's death was Tian Guinong, the Tianlong sect leader and Miao Renfeng's childhood friend, who also colluded with Shi Wanchen. Tian Guinong managed to get the upper hand because the Cold Moon Sword could easily cut Hu Fei's sword. Tian Guinong later was killed by Miao Renfeng who suddenly appeared and managed to save Hu Fei in time.
After Tian Guinong died, Fu Kang'an ordered the Firearm brigade to arrest all the martial art experts. The All-Knowing Nun use Fu Kang'an as a hostage to stop them. However, Fu Kang'an refused to yield. Then everything became chaos. The martial experts were nothing compared to bullets. Many of them died on spot. Miao Renfeng sacrificed himself in front of the firearm brigade to help them get out of the building.
The End of A Youth's Love
Hu Fei used Fu Kang'an as a shield, so he and his group could managed to get into the city gate. However, they couldn't make it if Ma Chunhua didn't sacrifice herself to shield the carriage. Because her wound was too severe, Ma Chunhua died that night. Her condition was never good since the poisoning. Cheng Lingsu only could prolong her life for 15 minutes and she used her last moments to be with Fu Kang'an. The one that she really loved.
The Emperor finally yield in. He issued a decree to maintain a peaceful life between the imperial court and the martial arts world. It was also a settlement of the dispute with The Red Flower Society. Fu Kang'an was released and he took the imperial troop back to the capital. He gave up his sons who choose to be with Hu Yidao instead of him.
What Happened to Cheng Lingsu and Hu Fei at the End?
The group separated ways in the suburbs. Yuan Ziyi returns to Tianshan Sect. She brought Ma Chunhua's sons and Lv Xiaomei with her. While Hu Fei followed Cheng Lingsu to the Medicine King Valley. Although Hu Fei and Cheng Lingsu's love was crystal clear, they never confessed their feelings to each other during their stay at the valley. But their peaceful life was only a short time until Shi Wanchen and his disciples came.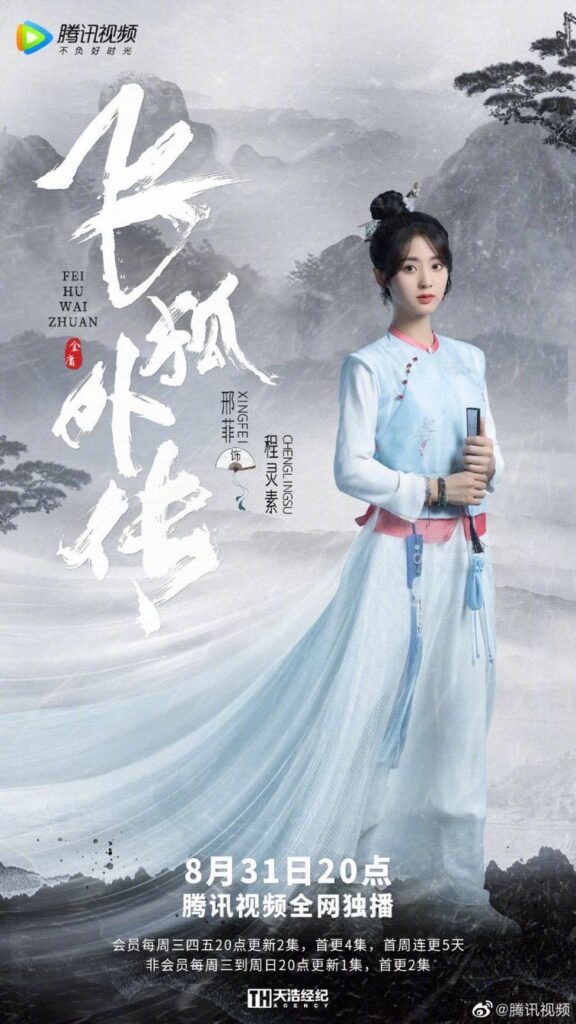 Cheng Lingsu and Hu Fei had a tough fight with them. Hu Fei was poisoned, but when he saw Cheng Lingsu was in danger, he fought hard to save her and got poisoned again by Shi Wanchen. Shi Wanchen and his disciple was not easy opponent, especially Shi Wanchen because he use an underhanded method to take down Hu Fei. However, although it was an arduous work, Hu Fei managed to kill Shi Wanchen's disciples and slit his eyes. Shi Wanchen ran away from the valley with bloody eyes.
The poison was incurable. Hu Fei thought that he was going to die. However, it was the way around. Cheng Lingsu fed him a paralysis medicine so she could suck the poison out of his bloodstream.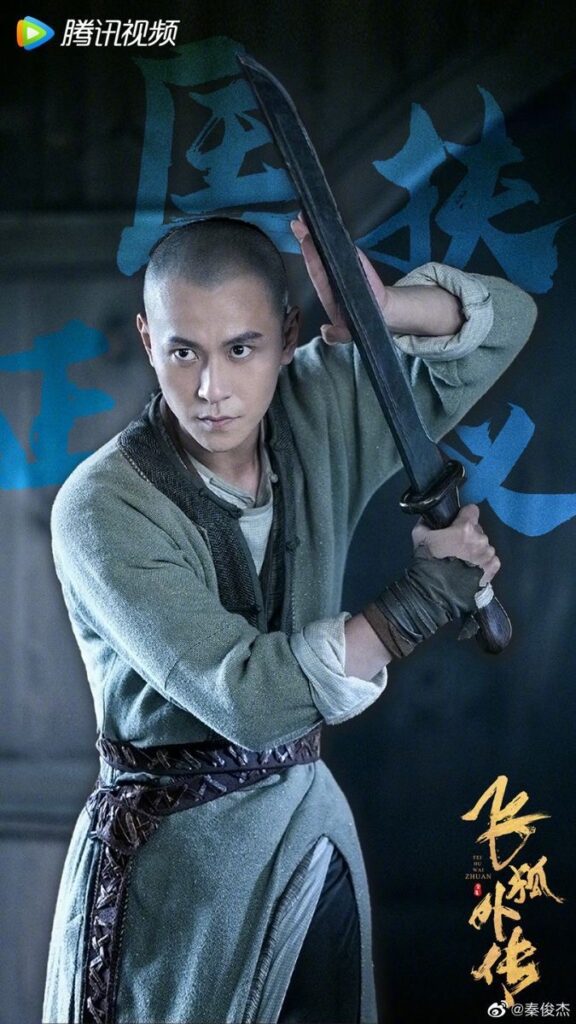 It was the only way to save Hu Fei, but it would cost Cheng Lingsu her life. However, Cheng Lingsu mentioned that her life was not going to be long anyway and she also told Hu Fei about her feelings. The paralyzed Hu Fei could not do or say anything. He cried and cried when Cheng Lingsu put her head on his chest and died there.
The Last Scenes
Several years later, the bearded Hu Fei came to the cave where his parents, Miao Renfeng, and Cheng Lingsu were buried. He was not alone because Nan Lan and Miao Ruolan were also there to pay respect to the deceased. Hu Fei told Cheng Lingsu that he already killed Shi Wanchen as an act of revenge for her. Hu Fei still regretted the death of Cheng Lingsu.
The story closed with Hu Fei telling Miao Ruolan the tragic love story of Epyphillum and Veda. Epyphillum was a flower goddess who fall in love with an ordinary man. Although Wpyphillum was punished by the Jade Emperor, she could never forget the man she loves so much.
I was soooo sad when I saw the ending. I really hoped that Hu Fei could live a happy life with Cheng Lingsu after Yuan Ziyi shaved her head. But it was only my thought since I always wanted a happy ending for every drama that I watch. 😅
That was Side Story of Fox Volant Ending Explained. It was hard to move on from a good drama. But life must go on, so… I'll see you again in another article of Ending Explained. Ciao!