Title: Novoland: Floating Heart
Also Known As: 九州青荇纪
Director: Xu Jingwen, Tao Jun
Screenwriter: Duo Shi (Sun Xinghua), Tan Ting
Genre: Mystery, Wuxia, Fantasy
Country: China
Type: Movie
Year: 2022
Duration: 1 hr. 25 min.
Novoland: Floating Heart Synopsis
Novoland: Floating Heard was a Chinese mystery movie, released in 2022. The story was about Nan Xing, who is the only daughter of the imperial Preceptor, Nan Yan. He was a powerful court official, only second to the emperor. Nan Xing was beautiful and could predict the future and read the past. But suddenly, she was found dead while taking a bath, shortly before her marriage with the crown prince. Her death was followed by her mother's death. The imperial preceptor became bedridden because of the series of misfortunes that had befallen his family.
Wang Gang is Nan Xing's best friend. They used to be bosom friends when they were young. But she has to go back to Zhuiyun Mountain and become a weaponsmith. She came to Qian City to visit Nan Xing before her marriage. Wang Gang accidentally meets the crown prince, Tuoba Yuxiu, disguised as an old man in a restaurant. He helped her pay for the food because she lost her wallet.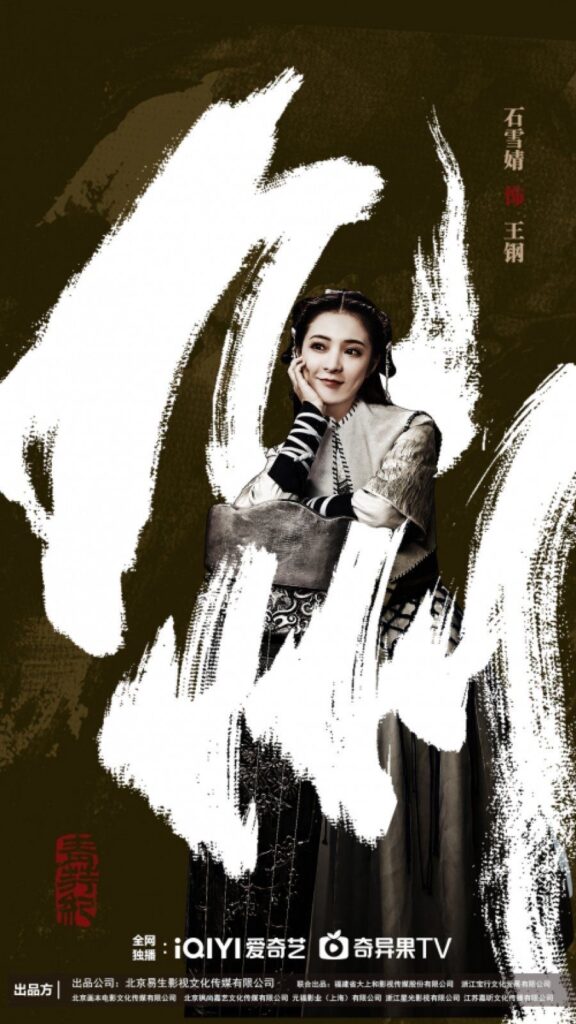 Tuoba Yuxiu was secretly investigating the death of Nan Xing. When he learned about Wang Gang's personality, he decided to cooperate with Wang Gang to conduct the investigation. But, they were not the only ones who investigated the mysterious death. They got some help from Ji Ling, a harpy with a pair of wings, Zhong Ling, a beautiful illusionist, and Mo Wei, a spirit cultivator. Together they investigate several mysterious things that happened inside the mansion. The sudden death of Mrs. Nan, a strange cave hidden inside a dilapidated courtyard and vines that grow under Nan Xing's bed.
When she was in the middle of the investigation, Wang Gang suddenly met a mysterious woman clad in red with a face eerily similar to Nan Xing. The four of them track down the mysterious woman, and find out that she was only a puppet made from special wood and Nan Xing's head. The woman was controlled by Xiang Moluo, a puppet master who fell in love with Nan Xing. Xiang Moluo was angry when he learned about Nan Xing's engagement. Therefore, he made a plan to take Nan Xing's head and put it on a puppet.
The problem becomes more complicated when Wang Gang suddenly disappears after being given a task by the crown prince. Who kidnapped her? Will the group be able to crack the mystery behind Nan Xing's death?
Novoland: Floating Heart Review
The Chinese period genre (including wuxia, xuanhuan, xianxia, or historical drama), in my humble opinion, was not suitable for a movie format. Their theme was simple, but it was built from layers of intricate conflicts. Just like an expensive rich flavored coffee, we need to savor it sip by sip to uncover all the rich taste of the coffee. To drink it in one go, is a total failure.
Therefore, a 2-hours duration is not enough to unveil all the beautiful complexity of the Chinese period genre.
So far, I haven't seen any period movie which satisfied my appetite. It always ends with an incomplete feeling. Hence, I prefer to watch any period genre in a drama format.
But, a few days ago, I wrote a review about Novoland: Pearl Eclipse. It was an enjoyable experience, hence, I decided to watch the Novoland series in the movie format. But this was far from my expectations.😔
What Makes Me Disappointed
Personally, I think that the Chinese film industry is on par with Hollywood in terms of cinematography, including the visual effects. So far, the last movie that I watched with superb visual effects is A Writer's Odyssey. China's colorful historical background also provides many raw materials to be explored by the writers or directors. That's why I always opt for the period genre, compared to the modern one. But, although many have made the same genre, each of them has their own special characteristics.
But nothing in this world can compare to the Chinese fighting choreography. They were absolutely the best!
When I decided to watch Novoland: Floating Heart, I had a high expectation for it. But, I was thwarted.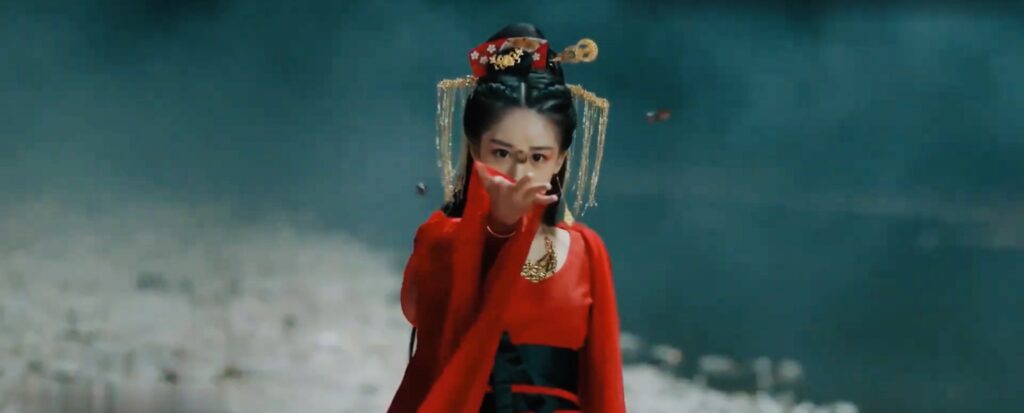 Novoland: Floating Heart's cinematography is favorable. The filming angle is quite satisfying. The sets were detailed and carefully arranged. But I was dissatisfied with the story.
This was a mystery movie about cracking the mystery behind the death of Ning Xing, The Imperial Preceptor's only daughter. The real reason for Nan Xing's death was explained by the crown prince at the end of the movie. But the ending confused me. It turns out, all of the events were connected to political reasons. And the real reason why the crown prince was there is actually to investigate the imperial preceptor. Plot twist alert!
The plot of Novoland: Floating Heart left me bewildered. So, I watched it for the second time. But, it doesn't help me at all. Everything seems too fast. The way Shamara confesses about Nan Xing's puppet, the crown prince hypothesis of Nan Xing's death, and the revelation of the real master mind. Even the closing was too quick. It was hard for me to catch up. In the end, I was left without any impression about the story.😞
The Things I Like
But I liked that Floating Heart has a touch of humor. There was a hint of comedy every here and there. Wang Gang's appetite was an example. She has a petite build, but eats like a Tasmanian devil. She even chews poisons as if they were candies. The first time she met Tuoba Yuxiu, she was in a restaurant eating from a pile of plates. She has no money because she lost her wallet. The crown prince was kind enough to help her to pay. But unfortunately, his money wasn't enough to pay all the bills, so they ran from the restaurant…😅
Another comedic scene is when Tuoba Yuxiu and Ji Ling used illusions to interrogate the preceptor. They succeeded, but only half way, because Ji Ling blew up their disguise by dropping a huge salted fish from his pocket…😂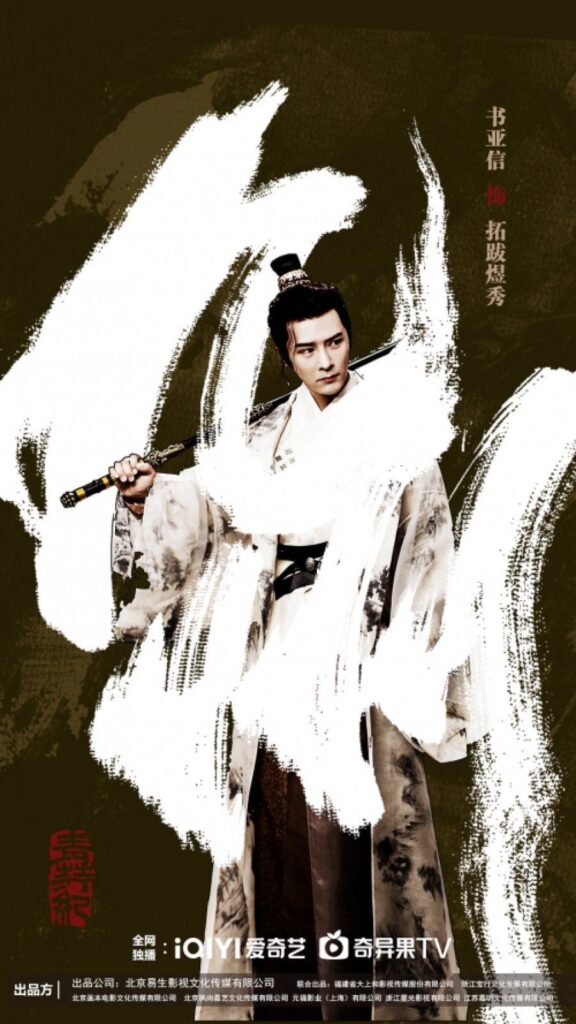 The Casts & Characters
I was unfamiliar with most of the actors on Floating Hearts. I used to watch Su Ya Xin (played by Tuoba Yuxiu) in several dramas, such as The Sleepless Princess and Princess Silver. But I can't recall his character… 😆
His character, Tuoba Yuxiu, was the crown prince. He was a transfigurator who could easily change his appearance. He was a mysterious person, a sickly person with a sharp mind and a highly skilled martial artist. In the end, he fell in love with Wang Gang. In my opinion, as Tuoba Yuxiu, Su Ya Xin's acting was so-so. I wasn't touched by his Tuoba Yuxiu's emotions. Even when he was dying at the end of the movie.🤷‍♀️
It was the same with Shi Xue Jing (played by Wang Gang). Wang Gang is Ning Xing's best friend. She came to Qian City to visit her. Wang Gang is a weaponsmith  girl from Zhuiyun Mountain. She was made from pure steel inside and outside, therefore she was extremely strong. Wang Gang, who was not too clever, was a kind-natured girl. I was a little touched by the scene when she was crying out when Yuxiu died. But, in the next scene, she didn't look like she was crying before. As if all the emotion suddenly vanished. 🙃
Another thing is, I have a hard time sensing the chemistry between our main leads.🙃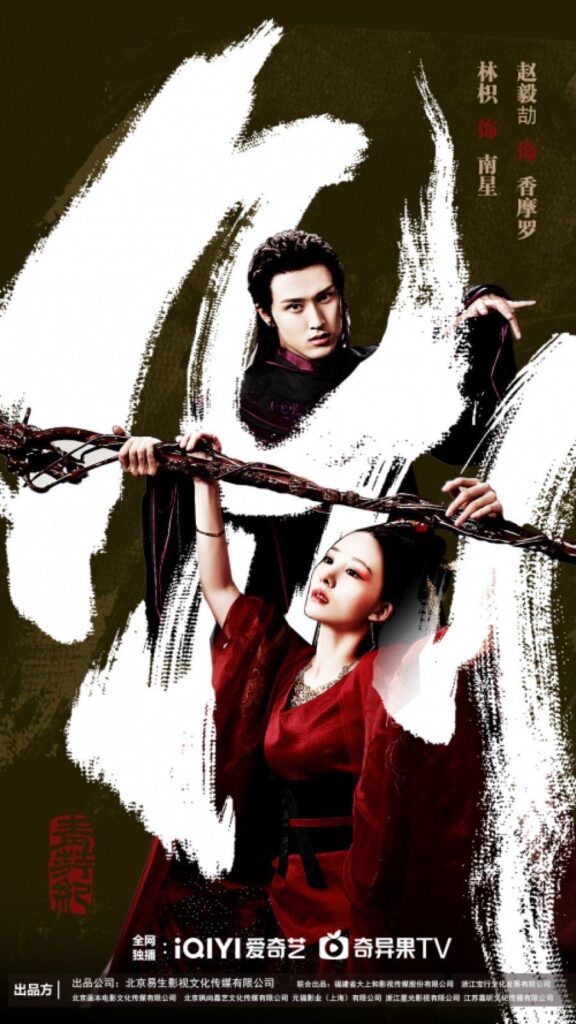 The supporting roles did a great job of livening up the movie. Xiang Moluo (played by Zhao Yi Jie) was the emotional puppet master, Li Jing (played by Yan Cheng) was quite a funny guy, Zhong Ling (played by Wang Mei Xin) was a timid illusionist, and Mo Wei (played by Wang Gui Yong) was quite weird. Mo Wei is a spirit, not a human. He could transform into a gas, but he ran like a man when the group was chased after they made a failed attempt to interrogate the preceptor.. 😂 And don't forget the beautiful Lin Zhi as our mysterious Nan Xing. I barely knew their characters well.. 🥲
The Conclusion 
Chinese period drama was famously known for its complicated story. It was best to keep them in long episodes, compared to a movie format. Novoland: Floating Heart was another example to justify my opinion. It has quite favorable cinematography but the story was flunked. I would rather opt for a modern genre if I want to watch Chinese movies.
I would give this movie a low rating for its story. If you decide to watch this movie, be prepared to keep your mind open as broadly as you can and maybe you have another opinion about this movie. Happy watching!