Title: Ray Of Light
Also Known As: 追光的日子, Can Lan! Can Lan!, Bright
Screenwriter: Zhao Xia Ying
Director: Su Hao Qi, Han Tian
Cast: Guo Jing Fei, Ren Min, Wang Yuan
Genres: Drama, Comedy
Country: China
Episodes: 30
Released Date: Jun 29, 2023 – Jul 20, 2023
Original Network: CCTV, Youku
Where To Watch: Youku
Hello readers, it's been so long since I gave a high rating to an unprecedented drama. But this Ray Of Light was a hidden gem that I had to share with all of you. What makes this drama that seemed ordinary actually extraordinary??? Let's find out, Happy reading folks!
Ray Of Light Synopsis
Hao Nan was a thug with a righteous mind. Under the light of a billiard room that he owned, nobody would realize that this man was an exceptional teacher. He quit the educational field years ago for personal reasons.
Ren Zhen was a diligent high school student. She went through an arduous 12th Grade to fulfill her dream to be a medical student at Huaqing University. But all her hard work went down the drain because of her careless father.
One day Hao Nan met Ren Zhen on the edge of a building. He thought she needed help despite her cry that she did not need one. Hao Nan and Ren Zhen were destined to meet that night. But this was not going to be their last meeting.
A friend of his asked Hao Nan to teach again. He was tasked to be the homeroom of the most underrated class in Qingyun High School, 12th grade's Class 14. This is the class where the most troublesome students gathered and undoubtedly become the most despised class by the teachers.
Ren Zhen who redo her 12th grade, unexpectedly become Hao Nan's student. She still kept her dream to become a doctor. Therefore, she should enter the NCEE exam once again. Ren Zhen and Hao Nan's relationship was bad at the beginning but things get better when they understand each other.
In Class 14, Ren Zhen found friendship with her classmates: Gao Yuan who was guilt-ridden by his brother's death; Wang Fang who wanted to surpass his father; Zhao Xiao Xiao who had to take care of her ailing grandmother; Jia Kun who was lonely; Xia Fan who was obsessed with her looks; and Wu Kai who had to forget his dream.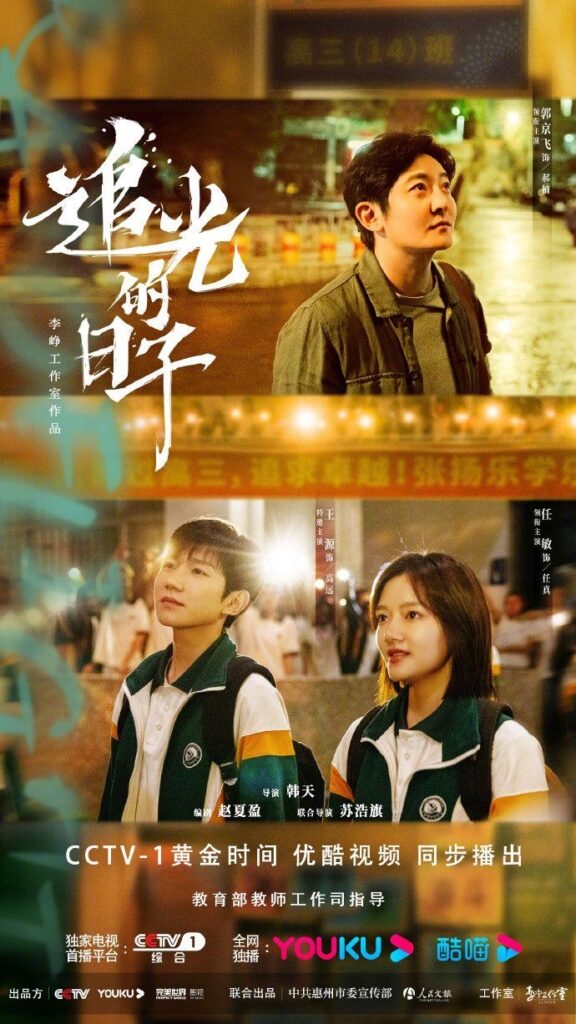 A good teacher was a teacher who could help his/her students to fly and reach their dream. But what would happen if the teacher himself still had some scruples in his heart and was still not able to move on from his painful past?
Will Hao Nan be able to help Ren Zhen, Gao Yuan, and their friends free themselves from the shackles that hindered them from reaching for the future?
Ray Of Light Drama Review
Youth drama always gives me happiness because it feels like a charging pod for my mood, spirit, and energy. Ray Of Light was not an exception. This drama was an original story written by Zhao Xia Ying, a Chinese screenwriter. I never thought that this drama could be soooo good that it made me cry with joy and sorrow. My eyes were swollen, but I was content and happy in the end.
I do feel some connection with the story. It made me reflect on my attitude as a parent towards my children. It was true that no child could choose their parents. You might be born into a very happy family yet struggled with finance.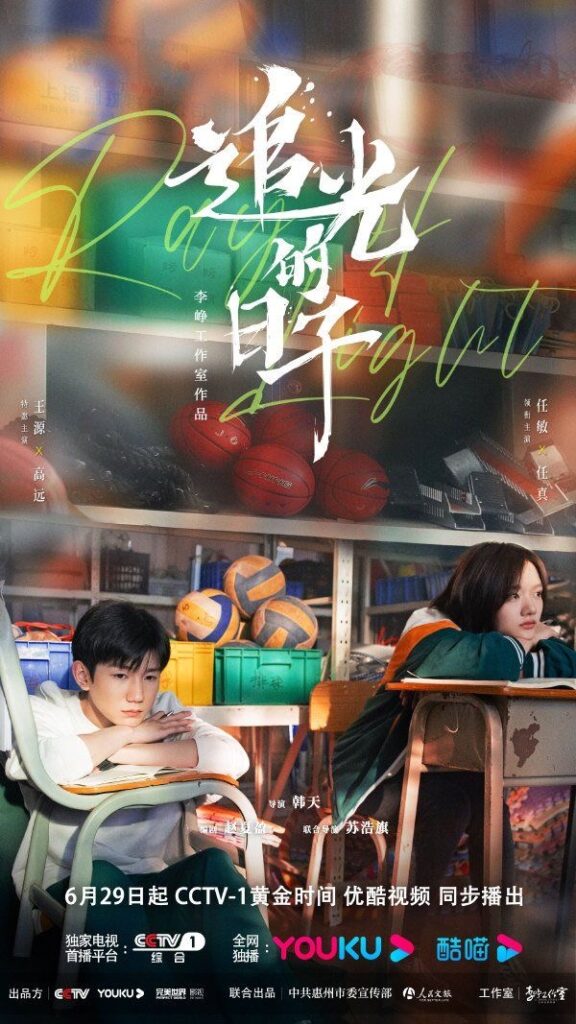 Or you might be born into a wealthy family but without a close bond between the member. Or maybe you were blessed with a happy and well-off family. Or you might have to struggle with the finance and also happiness. Yet, you have to be ready because the situation could change anytime soon since life was full of uncertainties.
As a parent, we do have to shoulder the responsibility to bring up our children. Their food, home, clothes, as well as education, and mental stability were dependent on us. So children matter was a huge deal that every couple should think about when they started their married life. Aside from financial matters, every parent also needs to consider the health of their children. Not only physical health but also mental health.
Therefore, Ray Of Light gave me a huge blow and made me reflect. Have I paid enough attention to my child's mental health? Did I put too much pressure on them? Did I even understand their feelings or their mind? Or have I consoled them enough? Ray Of Light was supposed to be an entertainment for me. But in the end, it becomes a reflection of myself.
Ray Of Light was a slice-of-life drama. Its main story was about Hao Nan's struggle as a teacher to help his students. Meanwhile, the students also had some problems that they had to face. Whether it was a problem within them or their family, especially when it came to their parents. The characters and their problems were realistic, and I feel it was relatable in real life.
For instance, when a family lost a member, the remaining members have to deal with grievances. It was not easy for an adult, much less for a child. Or another example, many people whether male or female had to deal with their body image. And these examples were only a few.
This drama reminded me of two particular dramas and movies. Japan drama's Great Teacher Onizuka and Hollywood's School Of Rock. Both Onizuka sensei and Dewey Finn were teachers with an out-of-the-box way of thinking, but they managed to bring up the best thing for each of their students. It must be fun to be a student of Onizuka sensei, Dewey Finn, or Hao Nan.
My favorite character in this drama was Ren Zhen. I do like Hao Nan, of course, but it was so much more interesting to see Ren Zhen. She was portrayed as someone who came from a family who struggled financially. Her family seemed to be on the verge of breakdown since her parents were estranged from each other. But she was showered with love from them.
Her mother's love and care for her was real. And her father, although he seemed careless and irresponsible, Mr. Ren genuinely loved her. And I am sure Ren Zhen grew up into someone who care for her friends because she did not lack love.
I compared Hao Nan with Onizuka sensei and Dewey Finn because of their eccentricity. But Hao Nan was much more reserved and adhered to social values. He was sensitive and humble. In the end, you would find Hao Nan was like your favorite teacher back in school days. Although he never showed it, Hao Nan also had to deal with his internal strife. Sometimes he looked brave and resourceful, but sometimes he run away from problems.
Gao Nan and Ren Zhen came from families with different financial statuses. Their situation was opposite from each other. Gao Nan came from a family whose 3 members were doctors, yet he did not want to be one. None of Ren Zhen's family members worked as a doctor, but she wanted to be one.
The reason why Ren Zhen wanted to be a doctor could be traced to the time when she was just a child. Back then her mother was misdiagnosed by a doctor. Since then, Ren Zhen was determined to be a doctor and healed her mother's illness.
There was no romantic scene in this drama. As a romance junkie, I wished for a sweet interaction between Hao Nan and Bai Jie or Ren Zhen and Gao Yuan. But, my wishes were only wishes. Instead of sweet romantic love, I had to be content to have only slight puppy love, lingering feeling between exes, and a portion of love turned into an obsession. As I was thirsty for romantic scenes, I should look for them in another drama.
The story flow at a perfect pace. Not too slow nor too fast. And I should blame the perfect cut in every episode. It leave me on tenterhooks, so I had to binge-watching the entire episodes almost in one swoop.
I don't see any flaw with this drama, everything seemed perfect and satisfying. The chemistry between characters was good and every family situation was thoroughly thought of. Although some of the closures seemed too abrupt, if you thought about it carefully, there was always a reason for them.
Of course, the perfection came from the crew and cast's hard work and cooperation. I like how the directors managed to bring all the emotion from each character flawlessly. The directors of Ray Of Light were Su Hao Qi and Han Tian. While the story was written by Zhao Xia Ying.
This drama was not Su Hao Qi's first project with Zhao Xia Ying. Prior to this one, they had been teamed up in an urban drama, The Best Of You In Mind. Meanwhile, Han Tian also had a long filmography. He mainly directed urban dramas and movies such as the 2021 movie, My Love.
Speaking of my watchlist. I do have a good impression of Guo Jing Fei, who acted as Hao Nan. I used to watch him in a movie titled A Writer's Odyssey (you should watch this movie. The CGI was insane. You could read my review of The Writer's Odyssey movie on this website), where he acted as a monk named Hei Jia.
Guo Jing Fei was a seasoned actor with an impressively long filmography both in drama and movies. My favorite one was The Wind Blows From Longxi. His acting as the eccentric Huo Nan was very convincing. Two thumbs up to him.
I barely watched Ren Min's dramas. As far as I remembered, this was the first one. But her filmography was quite long. She started as a movie star in 2016 in a movie titled Chongqing Hot Pot. This 2023, Ren Min was quite busy. Aside from Ray Of Light, she also acted in several dramas such as The Longest Promise and Fearless Blood.
Wang Yuan's filmograpy was as impressive as Ren Min's. He acts in many movies, dramas, and TV Shows. You could find him acting in L.O.R.D movies and 2020's The Great Ruler. According to Google, Wang Yuan is also famous because he debuted as a singer.
When I wrote this review, I realized a funny fact. Wang Yuan acted as Gao Yuan. While Ren Min acted as Ren Zhen. Now I was curious, were these character names something that came up before or after the cast was decided? How could there be such coincidences?😆
Several faces in this drama were familiar to me. For instance Bai Jie. I saw her in my favorite drama Meet Yourself. In that drama, Dong Qing acted as an independent and strict single mother named Xie Xiao Chun. You also could find Xu Shi Yue's acting in the latest hit drama, Hidden Love. Have you read my review of those dramas? You better not missed them…😉
The Cinematography
The story's background was in 2011, a time when the clamshell phone was a thing and everybody still use yahoo messenger instead of Instagram's DMs. You could see it from the classic Windows wallpaper from Ren Zhen's computer as well. This drama would take you on a trip to the past when social media was not the first option to interact with others.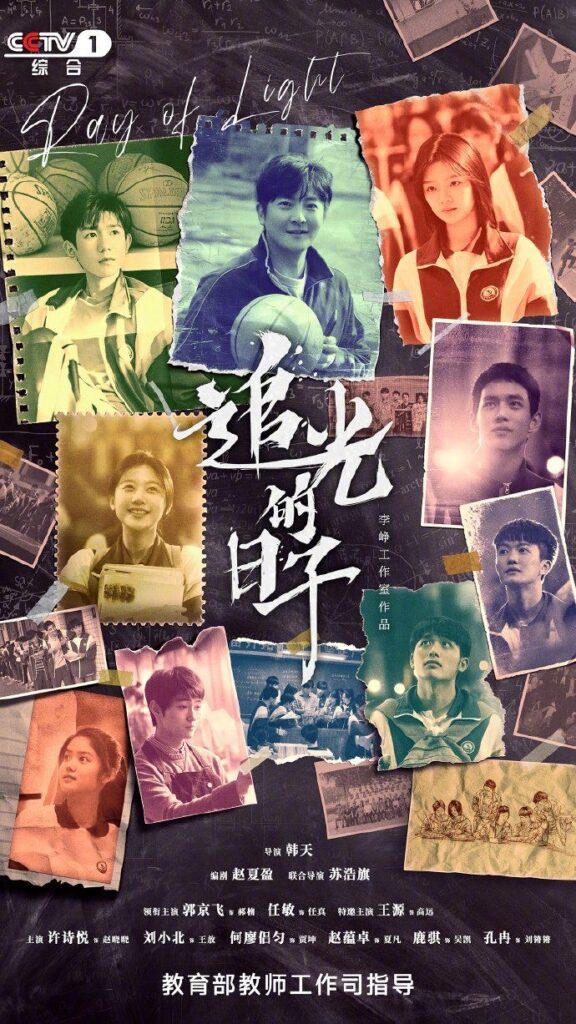 The makeup was admirable because it was soo natural. You would not find any student with red lips and fake eyelashes. However, you would find that each actor seemed to wear too much powder on their face because you barely could see any oil on their face. Well of course sometime you could see some, but mostly you did not. I did not know whether it happened because of the makeup or the director's decision to use some filters on their character's faces.
The director made the scenes in a dark color tone to emphasize the gloomy tones in this drama. Well, as you could see, all the characters were in a situation where they had to face the uncertainty of the future. There was not much fun in the life of 12th-grade students. Plus they have to face their problematic family situation. So the directors wanted us, viewers, to feel all the heavy emotions that were embroiled in the atmosphere of this drama. And in my opinion, they nailed it!!
The Story
NCEE (National College Entrance Examination) or widely known as Gaokao was a standardized college entrance exam in China. This test was a real deal and every high school student who wanted to enter higher education must go through it. The final score would decide which college they could be enrolled in. And if the student's score did not meet any college requirements, they should redo the entire 12th grade.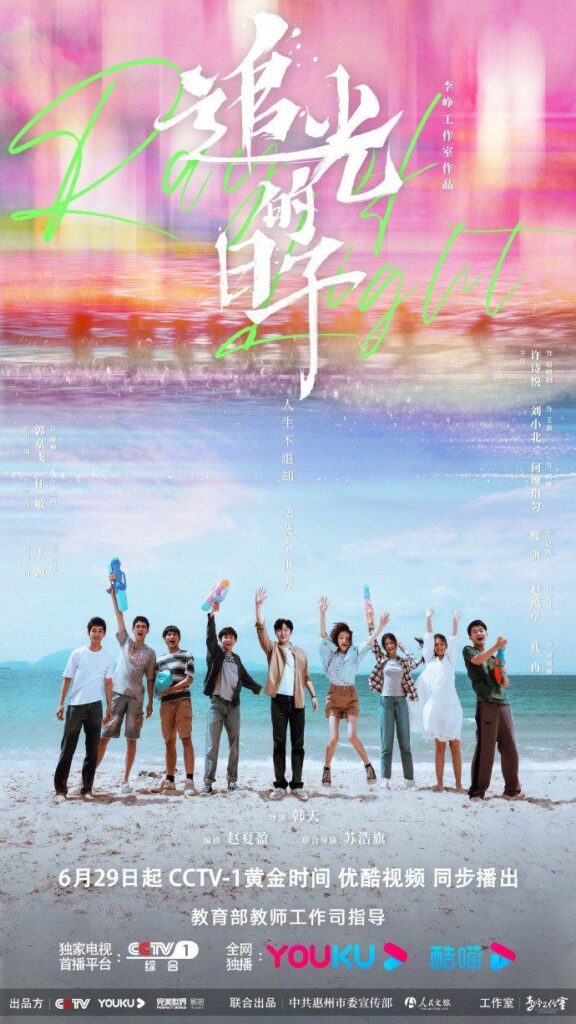 Ren Zhen was the perfect example for this case. Her score was high, but it did not meet any requirement of any college she applied (or I must say, her father force her to apply). Entering college was an important step for every high schooler and their family. Ren Zhen's father realized it. And he tried to help his daughter fulfill her dream in the most precarious way he could think about which lead to destruction.
Thankfully, Ren Zhen was a positive person and she did not dwell on her sorrow for too long. She decided to redo her 12th grade at Qingyun High School. Unexpectedly, she entered Hao Nan's class. The interaction between them was awkward and fierce at first. But then gradually it gets better and better.
Besides Ren Zhen, Hao Nan also had to understand all of his students. And this was the time when the sweet Bai Jie entered our frame. Bai Jie was a counseling teacher at Qinyun High School. She recommended Hao Nan to the principal, Mr. Wang. Bai Jie knew Hao Nan really well because they used to be a lover.
Unfortunately, her mother did not approve of their relationship. Bai Jie was a kind, sensitive, and friendly person. She seemed to learn psychology which helped her to have a good understanding of the students. As a counseling teacher, she was able to see problems from a different angle and was a logical person. Her genuine intention to help Hao Nan was undisguised and I could feel she really wanted to help him because of their friendship.
Meanwhile, Hao Nan might have some lingering feelings for her but he concealed it deeply. But I am pretty sure that back then, they parted ways gracefully.
From Bai Jie, Hao Nan learned about his students' family situations. She gave him a concise explanation about his students. From Zhao Xiao Xiao, the class monitor who did not seem to have a problem at all to the most troublesome student in the whole school, Wang Fang. And every one of them was a tough nut to crack.
Each student needs a personal approach. And Hao Nan was good at it. He talked to them separately and did home visits if the students needed them. His small but kind gestures such as giving a meat bun to his student touches me.
This was what a teacher was supposed to be like. They should not be teaching machines who only care about the score written in the paperwork. Because a teacher must handle a student. And a student was a living being who had a heart and mind of their own, they were not machines or robots.
My favorite part was when Ren Zhen told him that her mother's restaurant was trashed by debt collectors. Hao Nan asked his friends to help Mrs. Ren fixed her restaurant. Later he took Ren Zhen there to see the place and paint the outside wall which was vandalized by the debt collector.
Hao Nan realized that Ren Zhen must do the last part by herself so she would move on from the incident. As a teacher, Hao Nan did not try to solve the problem by himself. But he make sure that his students were able to face the problem courageously because they knew that they have someone who support them.
Every child could not choose their parents. They have to accept whether their parents were kind, supportive, strict, irresponsible, or just difficult. They have to learn how to deal with the aftermath. Most of the parents in this drama were a bad example for us, in real life.
I was sad for Ren Zhen and Gao Yuan. Parents were selfish indeed, they always thought that they knew what was best for their children. But Gao Yuan's mother was on a different level. She abandoned Gao Yuan for a year after Gao Feng, Gao Yuan's brother, died.
But then when she realized her mistakes, she burdened Gai Yuan with her expectation. Hoping that Gao Yuan could be like Gao Feng and forget about his passion for aviation. Gao Yuan never wanted to be a doctor. It was Gao Feng who wanted to be one. His compassion and love for his parents made him choose medical study.
Yet, his feeling always towards aviation. Gao Yuan thought Ren Zhen was fickle when suddenly she become cold and estranged from him. Gao Yuan did not know that his mother had come to her and asked her to stay away from her son.
Some parents did not understand how their children felt. Such as Wang Fang's parents who did not know what to do with him. All they could think was he was always rebellious towards them. It happened because Wang Fang feel that his father had abandoned him after he got married and his stepmother gave birth to his younger brother.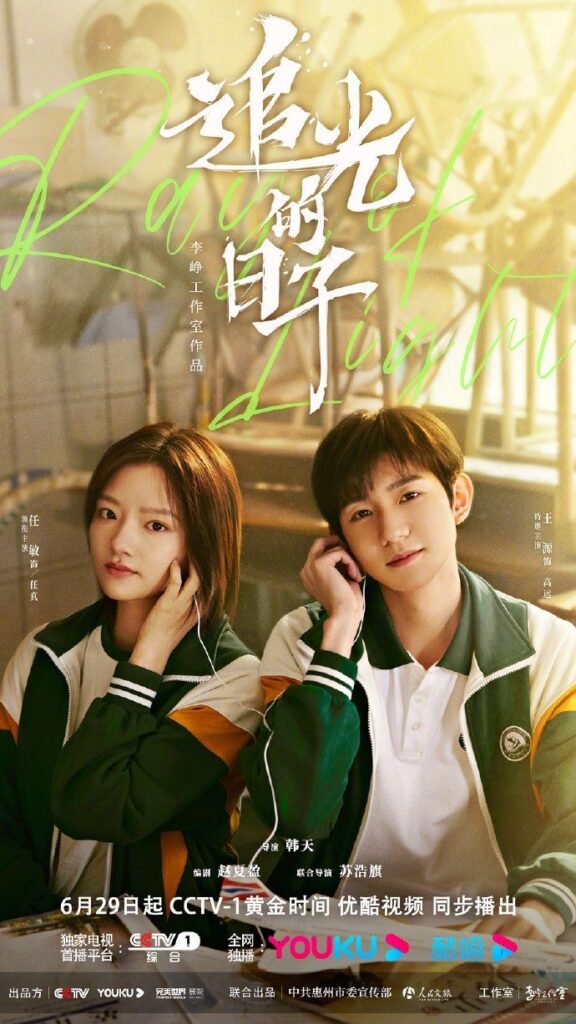 Wang Fang's parents need some guidance from Hao Nan and he also talked about the problem personally to Wang Fang. But nothing could be fixed if Wang Fang and his parents did not make their moves. In this aspect, Hao Nan's role was as the trigger and not the bullet.
Hao Nan also acted as a substitute parent for his student. When Zhao Xiao Xiao's grandmother was taken to the hospital and needed surgery, Hao Nan was the only person Zhao Xiao Xiao call. She said that she did not know who to call, and his name was the only name that popped into her mind. Hao Nan tried to help her with the hospital bill, but he was at a loss too.
Thankfully Wang Fang came to help his friend. Meanwhile, Hao Nan asked his mother to take care of Zhao Xiao Xiao's grandmother at the hospital while Zhao Xiao Xiao went to the exam.
This story of a tight bond between teacher and student in Ray Of Light touched me deeply. The whole story and character leave a sweet feeling in my heart. And yes, the ending was a happy ending. Although it was not as I expected it to be. However, I was quite satisfied with it. You can read the detail about it on Ray of Light ending explained.
One more thing that made me wonder about Chinese schools. I was baffled by how undesirable Class 14 was. It looked like all the troublesome students in a school were shoved into one class. Did it really happen in China? The last class would be the most problematic while the brilliant one would be the first class.
Why would they make this kind of arrangement? I was a bit confused, but many Chinese dramas about schools and students use this kind of arrangement. I hope some of you, my dear readers, could give me some enlightenment about this.
The Characters
Hao Nan
As a person, Hao Nan (played by Guo Jing Fei) was a kind, compassionate, and considerate person. As a teacher, he was exceptional. Not only because he could teach properly, but also because he was willing to go a great length for his students. He keeps his students in his heart. He considered their feelings and home situation carefully. Hao Nan was willing to help them solve their problem. Everything was for the sole reason to help them achieve their dream and reach their future.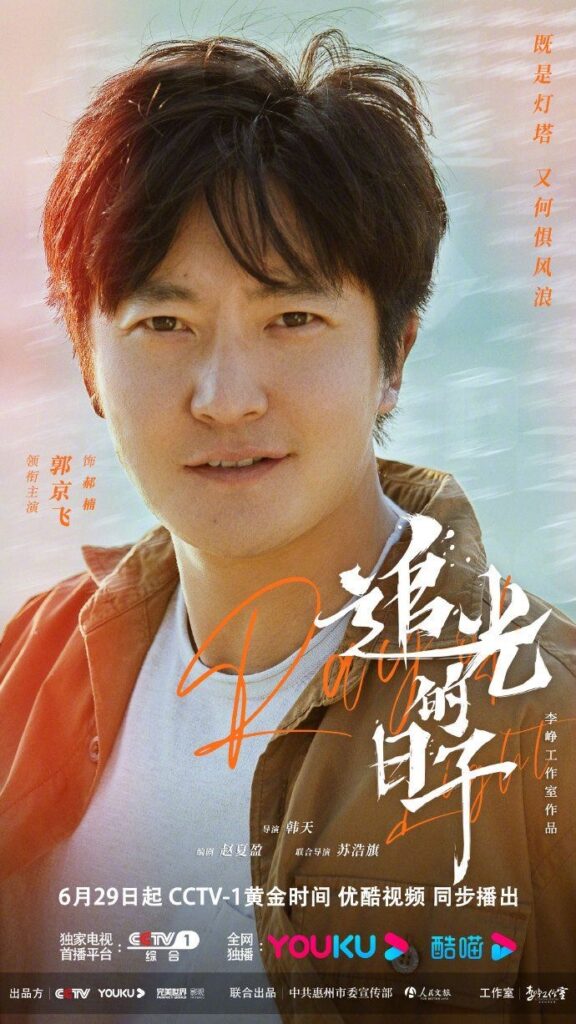 Hao Nan found his passion for teaching after he graduated from college. He feel alive and spirited when he stood in the front of the class full of students. Therefore, Hao Nan admired Wu Kai because he could find his passion at a young age. As an earlier generation, his feelings were relatable to real life. The older generation did not have many privileges to see the world as vast as the youngster nowadays.
Back then the internet was a luxurious thing and books were the only window to the world. So it was not easy to explore many things, especially if you lived in a rural area. Therefore, it was natural if Hao Nan to find his passion later than he expected.
Later, Hao Nan was the one tasked to deal with Class 14. Although he did not seem reliable, in reality, the student who entered his class was lucky. Hao Nan did not use empty motivational words to encourage his students. He consider every word he said in class because he valued the students.
As a person, Hao Nan also had some scruples in his heart. He quit teaching and was depressed for several years. Back then, he was involved in a student accident. Hao Nan was guilt-ridden. He always feels that everything that happened back then was his fault. After he quit, Hao Nan build a billiard hall and was famous to be a thug. Everybody called him Nan-Ge (Brother Nan). But he never let go of his longing to be a teacher.
Ren Zhen
As a daughter, Ren Zhen (played by Ren Min) was a parent's dream child. She was loving, kind, diligent, and sensible. As a student, she was every teacher's dream student for her persistence, resilience, and hard-working attitude. She cares about her friends and always lends a hand whenever someone needed help.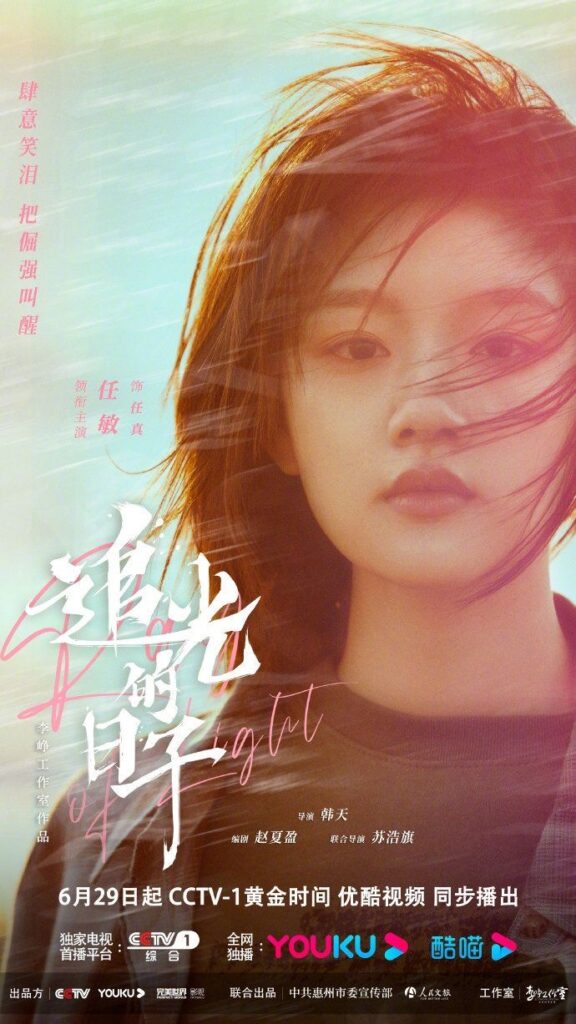 Ren Zhen had considered every pro and con on her choice of school. The goal and intention were clear, to enter medical school in Huaqing University. She wanted to be a doctor to make up for the bad experience her mother used to have.
Ren Zhen worked hard to fulfill her dream. There were times when she feel that the dream was out of reach and she wanted to give up. But with the help of Hao Nan and Gao Yuan, Ren Zhen is always able to keep her mind straight.
Although her father was careless and irresponsible, Ren Zhen still loved him. There was a time when she was disappointed with him. And it made Mr. Ren realized that he had to fix his life. He start anew and tried to be a father that Ren Zhen was proud of. Mrs. Ren was a hardworking person, and it was a trait that she passed down to Ren Zhen.
Mrs. Ren opened a dumpling restaurant (and her dumplings made me drool 😅) to earn some money for their life. She might look a little fussy, but Mrs. Ren genuinely cares for her daughter and always support her. She decided to divorce her husband because she was worried he might implicate Ren Zhen again.
Ren Zhen seemed to have a little affection toward Gao Yuan. She always tries to help him and support him. Even though it made Mrs. Gao misunderstand her. However, Ren Zhen knew very well that her goal was more important than her puppy love.
Gao Yuan
Gao Yuan (played by Wang Yuan) used to be like any other boy. He was a playful, friendly, active, and loving person. But the accident that took Gao Feng away changed him. Gao Feng was his older brother. He just started his career as a doctor, following the step of their parents. And when he died, the whole family was drowning in grievances.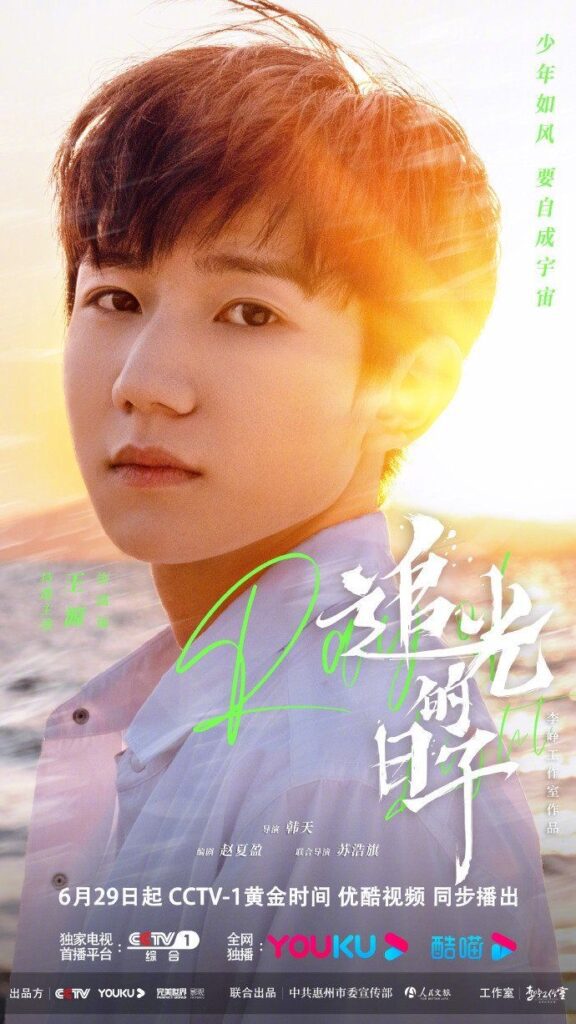 Gao Yuan was guilt-ridden after his brother died in an accident. He always blames himself for the accident. But the thing was worst for his mother. She gets depressed and needs medication to suppress her depression and anxiety. Mrs. Gao could not move on from her sadness and slowly she neglected Gao Yuan. Mr. Gao was the one who could console Gao Yuan. He tried his best to juggle between work and family. But it was not enough for Gao Yuan.
Although he was born into a family of doctors, Gao Yuan never wanted to be one. He was interested in aviation and wanted to be a pilot. His bedroom was full of aircraft models that she collected for years and he often read aviation magazines.
However, Gao Yuan realized that his parents wanted him to be a doctor, especially his mother. He wanted her validation so he promised to become a doctor and choose Huaqing University. Ren Zhen urged him to think about his choice and in the end, Gao Yuan's choice disappointed his parents, especially his mother.
Gao Yuan was clearly like Ren Zhen. His eyes always wander when he did not see her in sight. He always tried to be near to her. However, Gao Yuan had to accept that 12th Grade was not the perfect time to start a relationship.
The Conclusion
Ray Of Light caught me by surprise. I never thought that this drama could be soooo good. The story was light but you'll find many life lessons in it. You'll learn how not to give up on yourself and in my case, it made me reflect on my life as a mother.
Did this drama rewatchable? Hell yes!!! This gem was too good that you would not be able to hold back from rewatching it. If you were the person who like drama and a slice of life stories, you must not miss this one. So pick up a good day to laze around the sofa, pile up your snack and let the hours passed by while you were busy wipe your tears away. Happy watching!