Title: My Sassy Princess
Also Known As: 祝卿好, Zhu Qing Hao , Wo De Jin Yi Wei Da Ren , 我的锦衣卫大人
Director: Zhu Shao Jie
Genres: Romance, Historical, Comedy
Country: China
Type: Drama
Number of Episodes: 22
Year: 2022
Original Network: iQiyi
Where To watch: iQiyi
Adapted from the web novel: Wo De Jin Yi Wei Da Ren by Yi Ren Kui Kui
My Sassy Princess Synopsis
My Sassy Princess is a Chinese romance drama, released in 2022. It has 22 total episodes. The story focused on Liu Ling, who lived an unhappy life. She hated her father for due to her mother's death. Her life was never easy since her father married a a second wife. Her step mother looked attentive and kind, but actually a ruthless person. Disappointed by her father, she decided to became a rebellious daughter and unruly princess with a bad reputation.
Shen Yan is the cold faced Jin Lin guard's leader. He was astute and his ruthless demeanor was a match to his cold appearance. As the head of investigation bureau, he was involved in many mysterious case, including the one that somehow connected to Liu ling.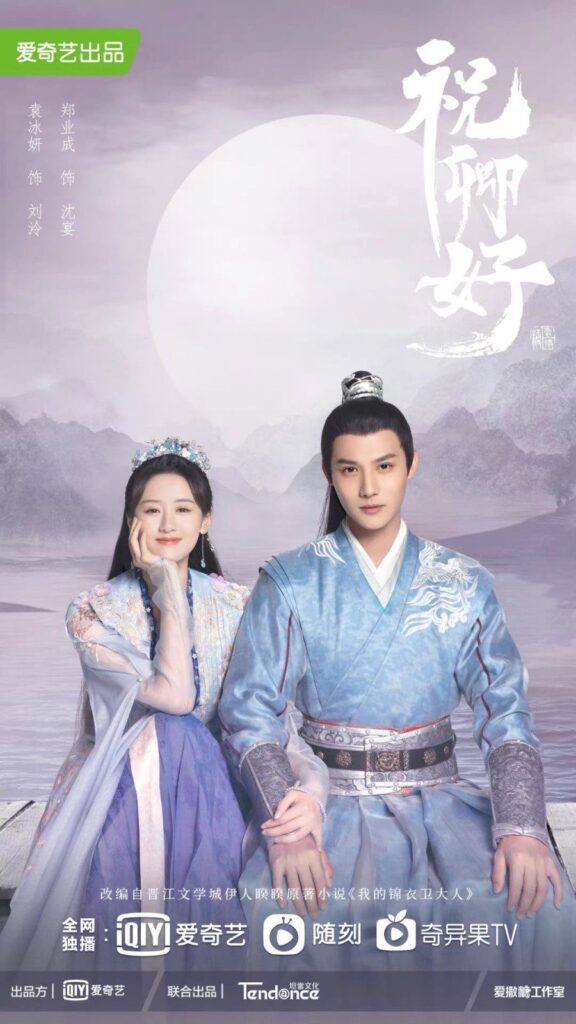 With a complicated background and situation around them, Liu Ling and Shen Yan slowly build a romantic relationship between them. Will their story become a long lasting relationship? Or is it just a temporary fling between two complicated character?
My Sassy Princess Review
I had a good time watching this drama. The reason? None other than Zheng Ye Cheng. He looked so dashing, especially in his guard uniform… 😍
My Sassy Princess is a romance drama with a touch of comedy. Although the premise was fascinating, the plot was a little hard to follow because it seemed to lost its direction. The chasing games were a bit cliché. Shen Yan's mission seemed like just an addition to spice up the budding relationship between Liu Ling and Shen Yan.
In my opinion, the case were supposed to be the highlight of the case he's been working on. Because it was the opening door to the complicated conflict, later on. Despite the flaws, My Sassy Princess was quite good and entertaining for me because the line-up actors were quite good and the chemistry was enjoyable.
My Sassy Princess Casts
We got four main lead, and all of them was a very good looking people. It was a feast for the eye, a sight to behold… 😍
I watched Yuan Bing Yan's acting for the first time in a 2016 modern drama titled Hi Du La La. Her acting was quite impressive back then. In this drama, she played as Liu Ling, an unrestrained and quite aggressive princess. I can't stand the clingy behavior at the beginning of the drama, it gave me goosebumps when I saw her acting. The clingy behavior reminds me of a koala…😅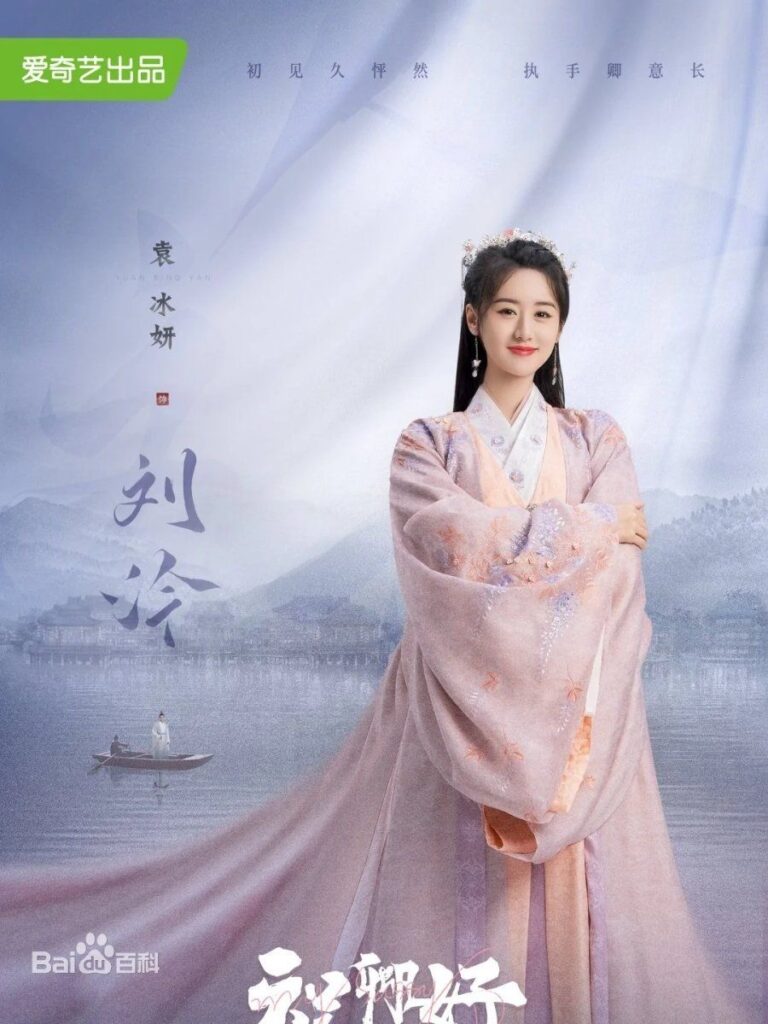 But as always said, if a character gets me irritated the entire drama, the actor must be very good at it…😆
And Zheng Ye Cheng, what can I say about him? Still stunning than ever. The last time I watched his drama was in The Sleepless Princess. In My Sassy Princess, he played a role as Shen Yan. A cold faced commander with an indifferent attitude. But when he acted all flirty, he made my heart beat faster. Not to mention his handsome countenance, he really got me from the first scene to the last one…😍
Merxat act as Shen Yu, Shen Yan's brother. His filmography was quite a long list, but I remember him as Gu Qi Shao in Legend of Yun Xi. His expressions were quite stony, but his acting as the playful Shen Yu was quite appealing.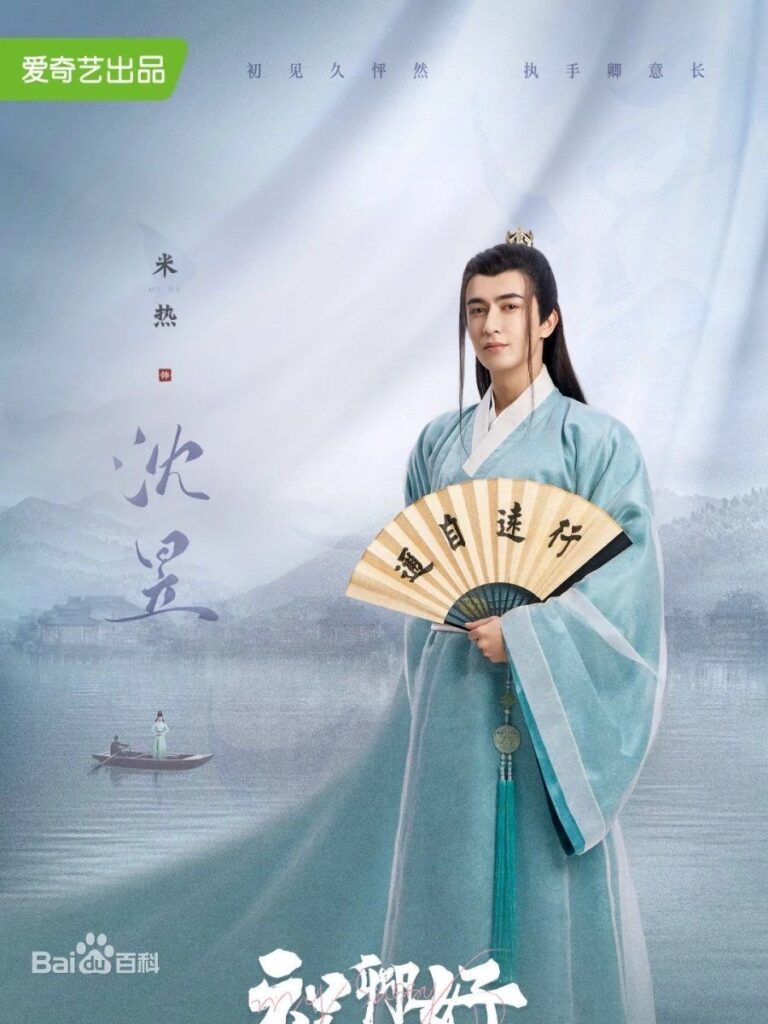 Our last main role is Zhang Yue. Recently I watched her newest drama, Love Like The Galaxy. Her acting as Wan Qiqi, the valiant noble lady, was perfect in that drama. In My Sassy Princess, I was mesmerized by her acting as the calculative Xu Shi Jin. She was a good actress and I should watch her more.
All of our main characters were portrayed perfectly fit by the actors. On top of that, their chemistry was perfect and the lovey-dovey scenes was quite romantic. It was a pleasure to watch those couples.
I must say the best part of this drama is the costumes and the sets. The costumes' colors were vibrant. The male wore solid color and the female, especially the youngsters, wore a light pastel color. In my opinion, Liu Ling should wear solid colored gowns instead the pastel ones because that would match her bold personality, just like when she wears her wedding gown. She looked stunning in red.
The sets were also worthy compliments. They were beautiful, artistic and arranged in a detailed manner.
The Characters
The Unruly Princess
Liu Ling or Princess Chang Le is the eldest daughter of Prince Guang Ping. Her mother, Zhang Yun was found dead mysteriously in the manor's pond. Disappointed by her father, she showed her dissatisfaction by acting rebellious. She refused to follow rules set by her father and stepmother. Secretly, she still investigates the death of her mother.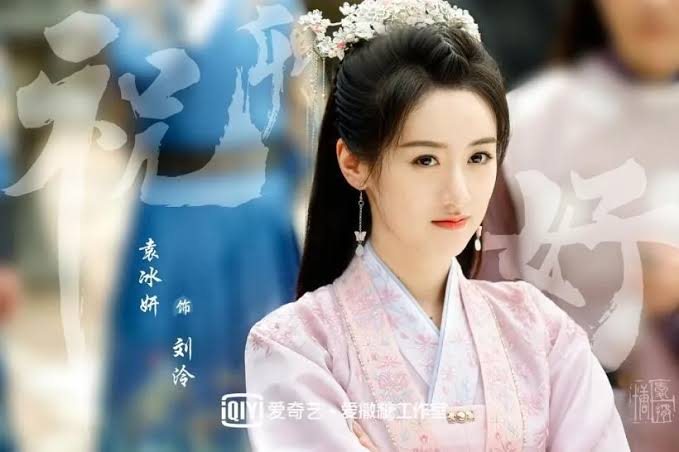 I really can't stand her unruly behavior since the first episode when she kept Shen Yan's medallion. She used the medallion to threaten him. Her unruly behavior was not only clingy but she was also pestering Shen Yan. I think that she was annoying, but Shen Yan seem like this kind of behavior because he could find a lot of method to take back the medallion away, but he didn't do it. He seemed to play along with her. Probably he felt something for Liu Ling since they met at Liu Ling's room, when he came to take the medallion back but drop it off it when he saw her wounds.
Liu Ling is a perceptive person, and she never showed her weakness in front of anybody else. I really admire her resilient nature. She knows that is she show her weak side, many people can't wait to devour her. So the rebellious attitude is some kind of her coping mechanism.
Liu Ling was lack of parental love from her family. But fortunately, her grandfather from maternal family was dotes on her. Duke Ding Bei put her above everything including his own son. This over the top treatment put his son and daughter-in-law into a raging jealousy toward Liu Ling. But in the end, the love from his grandfather is the only familial love for Liu Ling. I feel bad about Liu Ling's life. Her family might be well off, they were noble and never lacks of anything except for love. Thank goodness there were still someone who loves her so much.
The Astute Commander
Shen Yan is a commander of one of the fourteen armies of Jin Lin Guard. He is notoriously famous for his cold and ruthless attitude. He is an astute person, a great martial artist, and a clever investigator. Basically, a perfect Cdrama's husband material…😆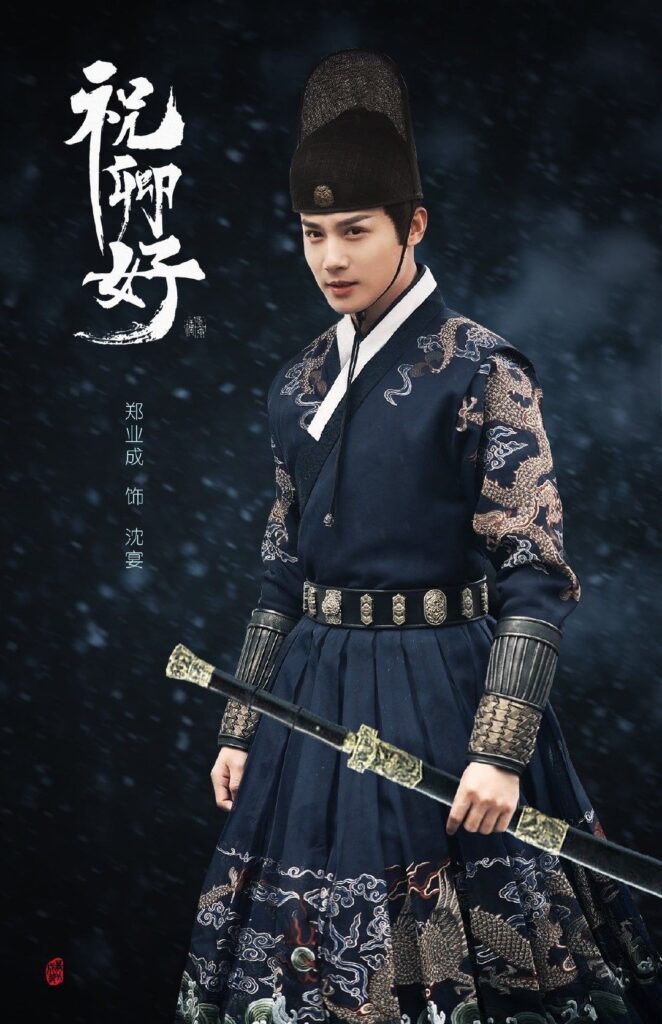 Even though he was quite successful in his career, his family background is in lowly status. Although his father is a minister, her mother is only a concubine, and that make him an unfavored child in his family.
I can't really grasp his character at the beginning of the drama because I get confused whether he really likes Liu Ling or just play with her. He almost killed her on their first meeting at the brothel. But when he came to her room later, he was back off after he realized that she was wounded. He even gave her medication for the wound. Their chasing game also confused me. As a professional investigator and ruthless commander, he should be able to distinguish work and personal affair. And I don't believe that he can't avoid Liu Ling pestering at all. But, this is Cdrama realm, everything could happen for the sake of the story… 😂
Although I feel like his character was lacking something, Shen Yan was indisputable a perfect partner for the unruly Liu Ling. He knows her well enough to understand the reason behind her bad behavior, and he tried to protect her from harms, mostly as the consequences of her actions.
The Playful Commander
Shen Yu is Shen Yan's brother. He also works as a commander of one of the fourteen armies of the Jin Lin Guard. He was responsible as the leader of the intelligent bureau. Compared to Shen yan, Shen Yu was more cunning. He looked like an easy-to-approach person. He also likes to visit brothels to drink and to be accompanied by a hostess. But in reality, he was a clever and calculative person.
He used to have an engagement with Xu Shi Jin, but the engagement was called off. Even though he didn't show it, he was quite attentive to Shi Jin. His relationship with Shen Yan was good. He often gave Shen Yan relationship advice, even though his love life was bitter… 😅
The Lady Who Wait
Xu Shi Jin is a clever, calculative, and broad-minded person. In terms of intellectuals, I believe that she was way smarter than Liu Ling…😆 They have been best friends for a very long time. Xu Shi Jin might have a cold bearing, but when she was with Liu Ling, she looked more relaxed and acted like a normal young lady.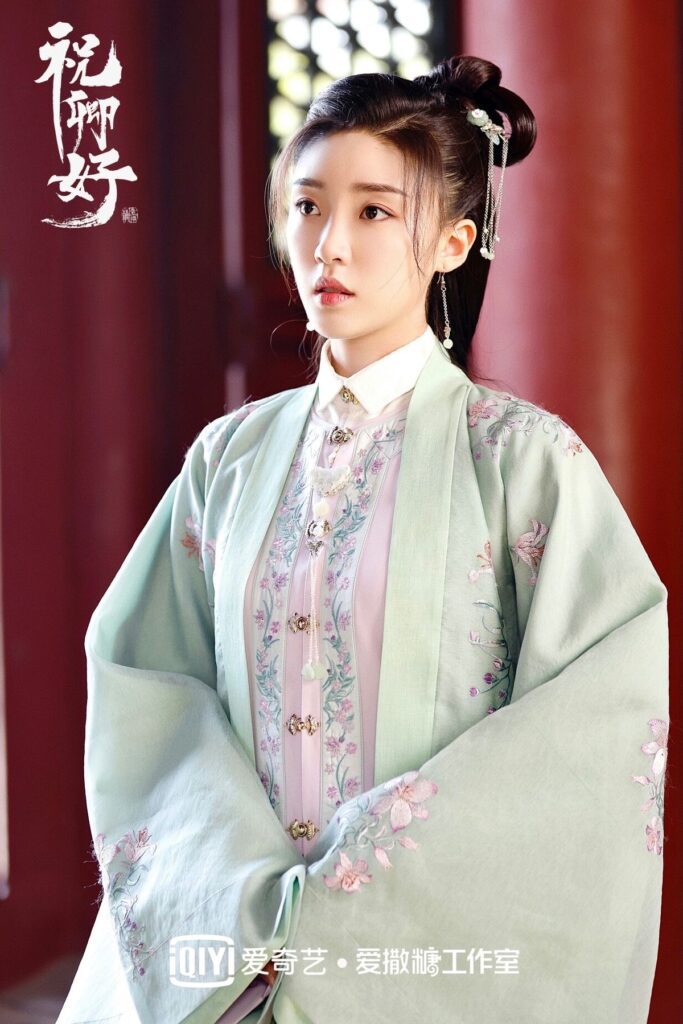 She also has a personal mission. She wants to clear her family name. The mishap that befallen her family was the reason behind the failed engagement with Shen Yu. Xu Shi Jin worked as Lady-in-Waiting for the Crown Prince. Her job was to attend to him and give him strategic advice.
It's so sad to see a couple who obviously still care for each other, but have to be separated because of political reasons. Compared to Shen Yan and Liu Ling's relationship. Xu Si Jin and Shen Yu were more mature than them.
The Fast-Paced Relationship
Because My Sassy Princess only has 22 episodes, the relationship between Shen Yan and Liu Ling was quite fast-paced. They have an intimate interaction in the first episode and the first kiss in the fifth episode. That was quick, isn't it?😁
Shen Yan was portrayed as a cold person, but he easily fell in love with Liu Ling and I could say that he was a passionate man. Liu Ling and Shen Yan often go on romantic dates, including a moment when they were admiring the moon while sitting on a huge rock in the middle of the river.
There were many ups and downs in their relationship. Liu Ling has some arranged marriages. The first is with Lu Ming Shan from the Lu family, and the second is with Tuoba Lie from the neighboring country before she was finally engaged to Shen Yan and married him later. But the marriage wasn't last for a long time before they were separated (again).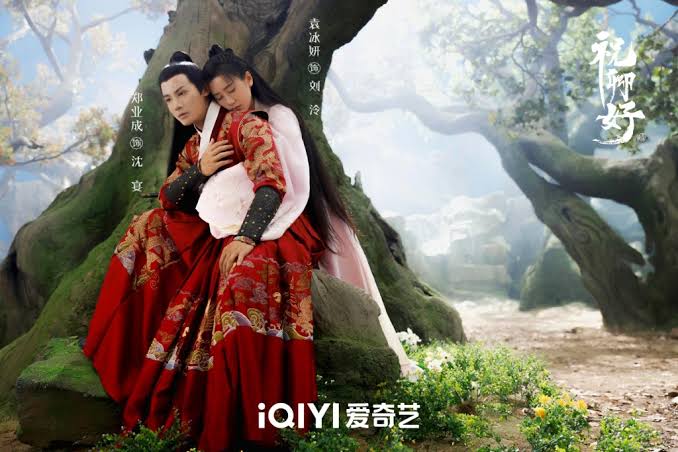 The rejection from family members also adding a fuel to the fire. But the main reason why their relationship was so rocky is because of Liu Ling's issues. Due to her parent's failed marriage, Liu Lin had a trust issue in a relationship. Although she really likes Shen Yan, she was not sure about her feeling toward him. Liu Ling actually doesn't understand the feeling of love or being loved. In my opinion, she was just obsessed with Shen Yan. Liu Ling tries to prove her feeling with a childish idea. She decided to avoid him, and later on, if she cried because she missed him, it means she really loved him.
The Most Complicated Couple
Shen Yu and Xu Shi Jin used to be childhood friends. As they grow older, the feeling between them got stronger, and they had an engagement. But a calamity happened to Shi Jin's family, so she decided to withdraw from the engagement. Even though they were no longer in a relationship, the affection still persist. To help her clear out her family name, Shen Yu helps her in the disguise of a masked man.
Shen Yu and Xu Shi Jin's relationship is more complicated than Liu Ling and Shen Yan's relationship. But they were more mature than them (especially Liu Ling 😅) therefore they were more decisive about their relationship.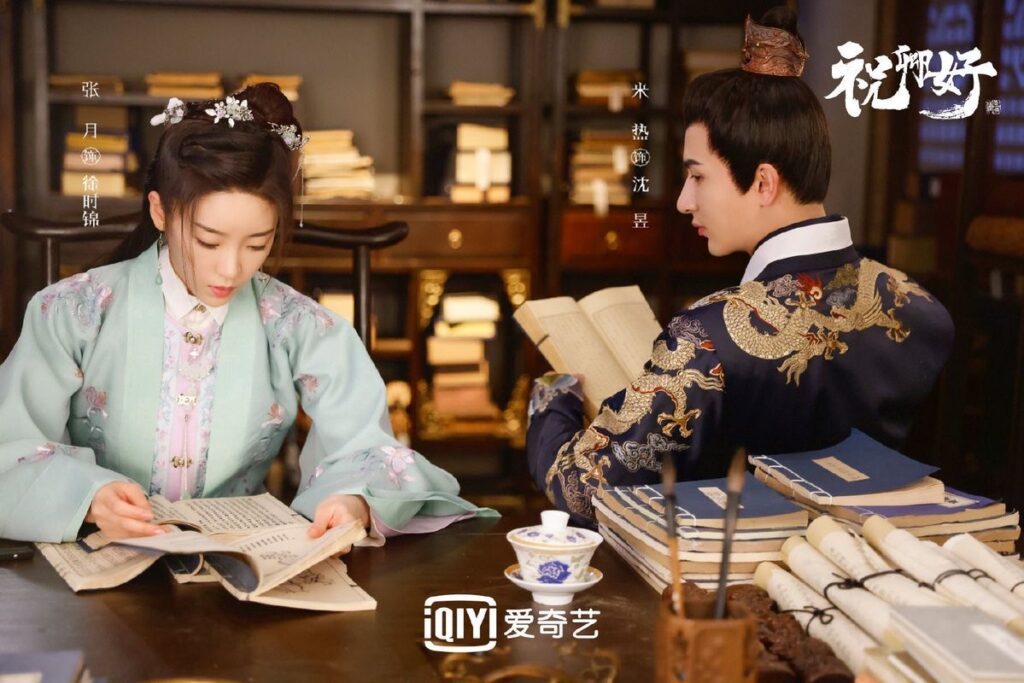 I feel bad about them, they truly love each other, thankfully there was a happy ending for them. I was impressed when Shen Yu helps Xu Shi Jin run away from prison. Merxat looked very dashing at that time… 😍
The Ending
(Spoiler Alert!! – you may skip this if you don't like spoiler)
Liu Ling's family conflict was quite complicated. The death of her mother was announced as a suicide. And because the accident happened after a quarrel between mother and daughter, it has been weighing on Liu Ling's mind since then. The mystery of Liu Ling's mother was finally revealed at the end. It was her stepmother who pushes her to the pond.
Behind the stepmother, there stood the powerful Lu family. The Lu family supported Liu Ling's father Prince Guang Ping to stage a rebellion. He was the brother of the emperor. He always thought that the throne was supposed to be his. Because of this ambition, he abandons his wife, the late Liu Ling's mother, and her daughter Liu Ling. Shen Yan has tried to persuade him to stop the rebellion. But he comes back empty-handed. Prince Guang Ping continued his treacherous act but in the end, he failed, and he killed himself in front of Liu Ling's mother's graveyard.
I was a bit confused about Liu Ling's father. He was so adamant to carry on the rebellion, but after he talks to Shen Yan, he showed a regretful expression. In a short monologue, Prince Guang Ping praised Shen Yan as a good husband to Liu Ling. What is that supposed to mean? He seemed to love her daughter, but he was mean enough to release the archers to kill Shen Yan, but didn't he think it was dangerous for his daughter since Liu Ling was there too? I was completely clueless until Shen Yan gave Liu Ling an explanation about her father's rebellion and his involvement.
The ending for our couples is a happy ending. Liu Ling and Shen Yan finally reunited, and we all can see a glimpse of a troublemaker son, just like his mother…😂. Shen Yu and Xu Shi Jin finally able to live together happily.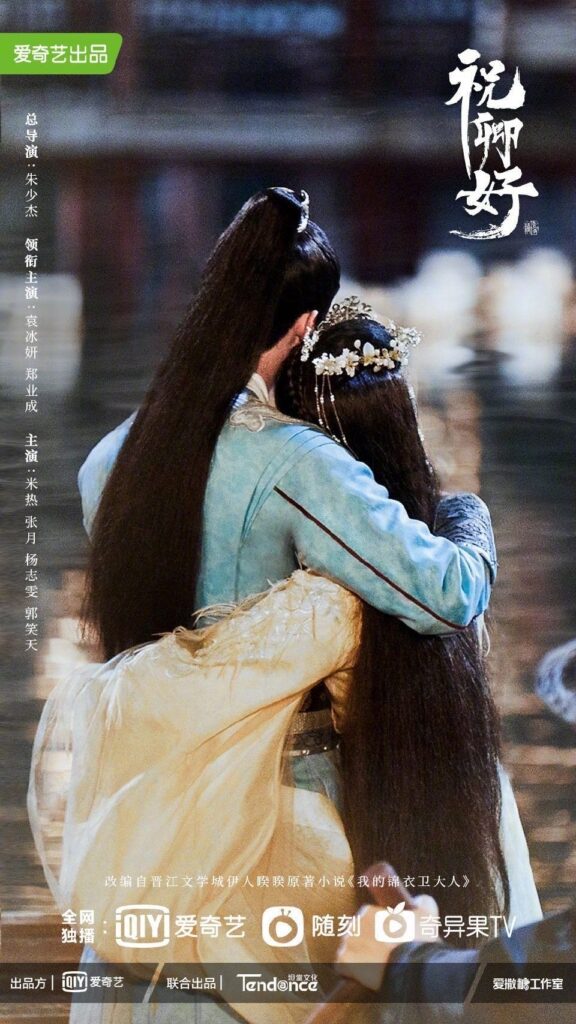 The Conclusion
I was a bit disappointed with this drama. In the beginning, the story seemed to be dragged, but in the end, it feels like it was rushed. All the explanation was jam-packed in the last episode. It should be more interesting if the story was a bit longer.
I give this drama 7.1 points because although the actors were very good, the costume was stunning, and the set was beautiful, the story itself was lacking.
But if you didn't mind the story and focused more on the romantic side, you may go for this one. But if you were looking for a drama with a solid story, you may want to look for another one, because this one won't satisfy your hunger.