Title: Our Secret
Also Known As: 暗格里的秘密, An Ge Li De Mi Mi , Secrets in the Lattice
Director: Zhang Xiao An
Screenwriter: Joker Sun, Gao Jia Qi, Tong Shuang Shuang
Genres: Romance, Life, Youth
Country: China
Type: Drama
Episodes: 24
Date of Release: August 10, 2021 – August 26, 2021
Original Network: iQiyi, Mango TV
Where To watch: iQiYi
Adapted from the novel Secret In The Lattice by Er Dong Tu Zi (耳东兔子)
Our Secret Synopsis
Our Secret is a Chinese romance drama, released in 2021. The story was focusing on Ding Xian's life, and the conflicts around her.
Have you ever felt proud of yourself because you think that you were good? How would you feel if it turned out that your pride was for naught because, in a bigger world, many people were better than you?
This hard and cold reality hit Ding Xian quite severely when she started her high school year. Ding Xian was always proud of herself. She's a hard-working student and her grades were good. She was her mother's pride and joy. But when she moves into a bigger world (her high school), reality hits her hard because, in this new world, she was nobody. Her good grades were nothing, and she must strive hard to catch up with the lesson. And being in a new world without a friend to talk to is hard.
Zhou Si Yue is Ding Xian's childhood friend and neighbor. He was the most brilliant student at their school. At first, he helped her because Ding Xian's parents asked him to take care of her at school. But later, Zhou Si Yue was dazzled by her determination and cuteness. He keeps his feelings inside because they need to be focused on their college entrance exams.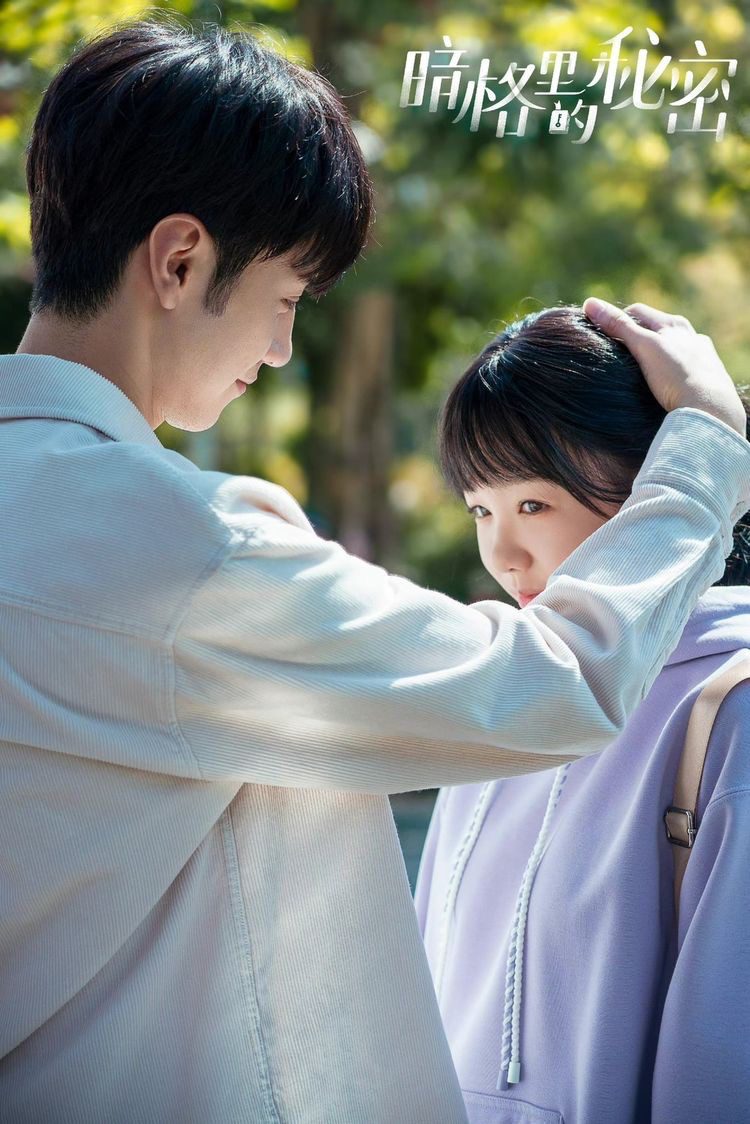 And Ding Xian, who felt the same as him, worked very hard to chase him. She chose to repeat her 3rd year at high school when her grade was not enough to enter the same university. A year gap was long enough for them to grow apart from each other. But Ding Xian never gives up on anything, including Zhou Si Yue.
Our Secret captures the most fragile time in students' lives who are trapped between studies, parents' expectations, love, and their dreams.
Our Secret Review
I really like this drama. Our Secret was heartwarming and reminded me of my high school years. It was the best time of my life, as well as the most confusing time.
Our Secret's story mainly focused on our main leads, Ding Xian and Zhou Si Yue, and the people around them. The circle was quite small and there weren't many stories about the supporting roles. Even though their lives change from high school to college, Our Secret mostly tells us about their high school life.
Too Many Conflicts
Actually, this part is sweet, but it's a little bit boring compared to their college life because there weren't too many characters and the conflict only revolves around exams. But in their college life, there were too many conflicts at a time. Let's say, jealous colleagues, backstabbing friends, copyright issues, company espionage, sickly parents, and other issues. So, in my humble opinion, there were some issues with conflicts distributions…😁
Well, I know that being in adulthood means more conflicts to solve, but it doesn't have to be that extensive, right? Because all those conflicts seem like just add-ons to enhance the story. There weren't any in-depth explanations for them. Therefore, a less conflicting but more profound story would be much more interesting.
Besides the storyline, there was a thing that I liked about Our Secret. The chemistry between our main leads and the supporting actors was good. I like to see the interaction between Zhou Si Yue and Song Zi Qi. They were so natural. Moreover, I found that Chen Zhe Yuan and Xu Meng Jie's acting and chemistry were also good. I adored them when they were in high school. They were soooo sweet…😍
But I had a complaint about the make-up departments. The actors' complexions were not so good, especially in close-up shoots. I can see the heavy and uneven foundations on them. It's too bad because they have many close-up shoots, and it irritates me every time.
The Characters
Ding Xian and Her Family
Ding Xian (portrayed by Xu Meng Jie) is a timid but hardworking girl. She used to live in a small village. To prepare for her college entrance exams, she and her family moved to a big city and live in the same apartment complex as Zhou Si Yue's family.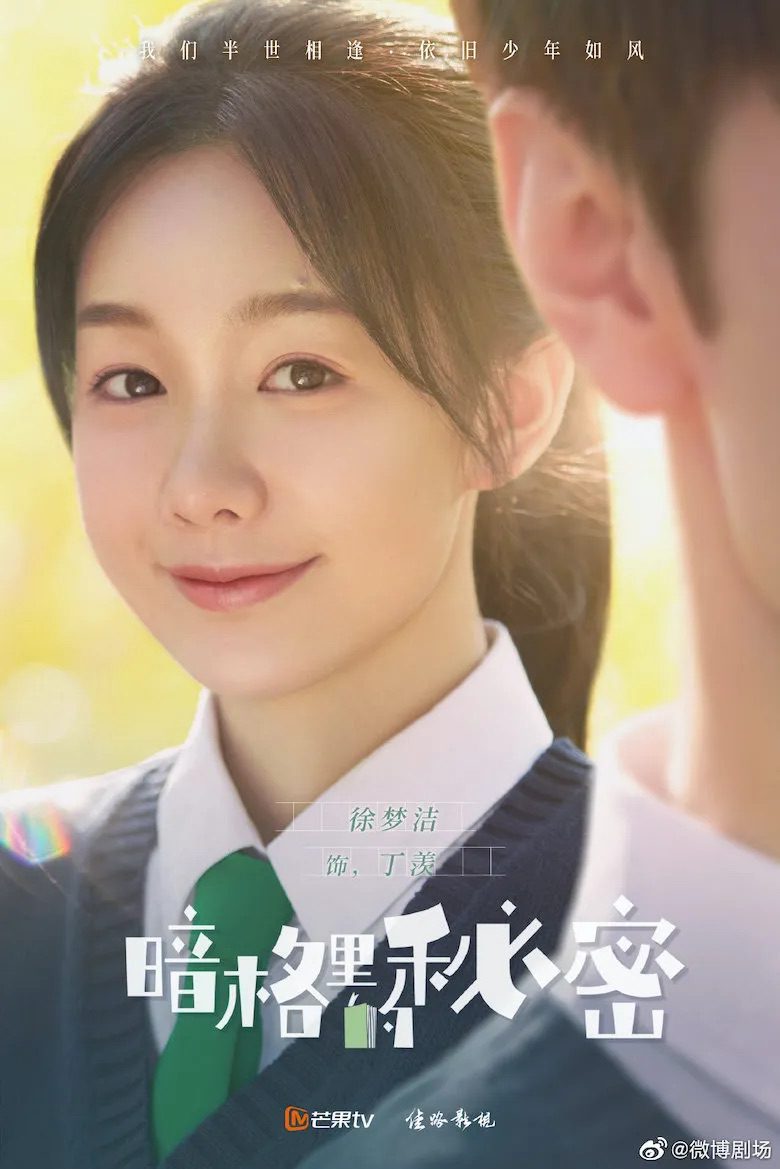 Ding Xian's intelligence seemed to be average, but she was diligent and willing to spend her time reviewing her lessons. That's why she got a good grades in junior high school. Ding Xian's life only revolves around her family and school. There were no junior high school friends mentioned, except for her senior or childhood friend or neighbor, Su Bo Cong.
Ding Xian is an obedient child. She took her mother's words seriously and really cared for her father. She also cares for her younger brother even though he's a bit annoying to me…😝
I like Ding Xian's father. My favorite father-daughter moments are whenever they walk back from school. Mr. Ding was more caring and understanding than Mrs. Ding. She was the domineering one at home. I didn't like the way she brought up everything she did for her children. Like come on, it was HER children…🤯. She's also biased towards her children.
She knew that Ding Xian was more talented and hardworking compared to her brother, so she pushed her hard and even made decisions for her. But she spoiled her brother, to the point it irritates Ding Xian. If you watch enough Chinese drama, you might often find this type of mother everywhere…😠
Zhou Si Yue and His Family
Zhou Si Yue (portrayed by Chen Zhe Yuan) is the complete opposite of Ding Xian. He was cheerful, brilliant, and friendly. He easily attracts people and even Ding Xian's mother likes him. Zhou Si Yue understood that their gap was quite far. Therefore, he does all he can do to make them even. Because back in high school, desk mates were determined by grades and Zhou Si Yue wanted to keep her as his desk mate. Zhou Si Yue often wrote down notes for her, explained every lesson problem to her, and checked up on her even at home.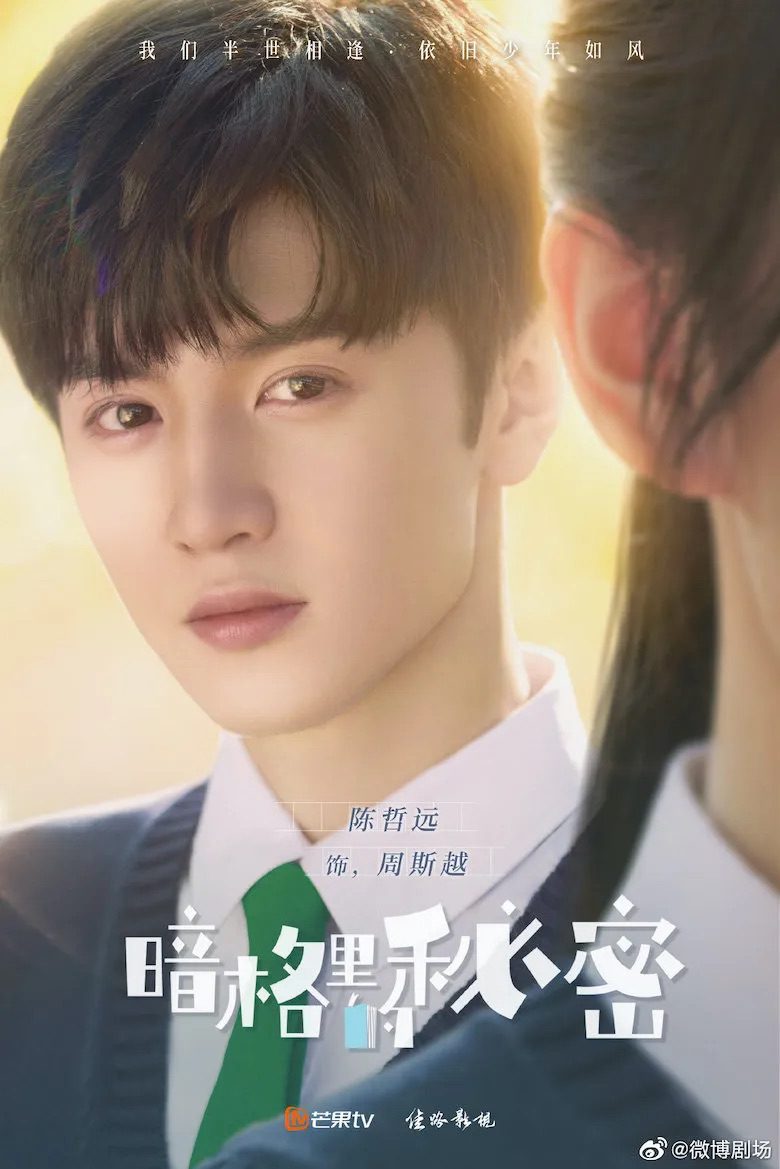 I feel jealousy burning down on me right now. Back in my younger days, I was the one who explained everything to my boyfriend… 🤦🏻‍♀️
Back to the review!
Zhou Si Yue's parents live in a different city. Mrs. Zhou seems to be a weak and spoiled wife. She used to live a stable life, so she refused to follow Mr. Zhou to Jiangling. Whereas Mr. Zhou lived his dream job as a professor at Hua Qing university. He rarely comes home and is always busy with academic matters. When they met, they often quarreled to the point that I thought they were going to get a divorce in early episodes.
Mr. Zhou finally realized that his glory was nothing without his family around. His wife and son were far away from him, but they rushed to be with him when he encountered hardships. He regretted the way he made them wait for him. And Mrs. Zhou, who seemed weak and spoiled, was actually a forbearing person.
She often gets angry with him, but she never complains about their lives and hardships. When Mr. Zhou was hospitalized, Mrs. Zhou takes care of him patiently. I was so touched when she talked to her husband over the phone when he got involved in a plagiarism case. Mrs. Zhou said that she and Zhou Si Yue should stay by his side when bad things happen. Mrs. and Mr. Zhou might yell at each other but when they face difficulties, they stick together.
Su Bo Cong
Su Bo Cong (portrayed by Fan Zhi Xin) is a perfect second male lead. He was handsome and mature. I was smitten by him when he wore glasses. He was kind and, just like Ding Xian, he was stubborn. Su Bo Cong has liked Ding Xian since they were young. He helped her during her hard time in high school when Ding Xian had no one to talk to and faced difficulties in her studies. He also shows up when Ding Xian was at university and helped her when she had to deal with copyright issues.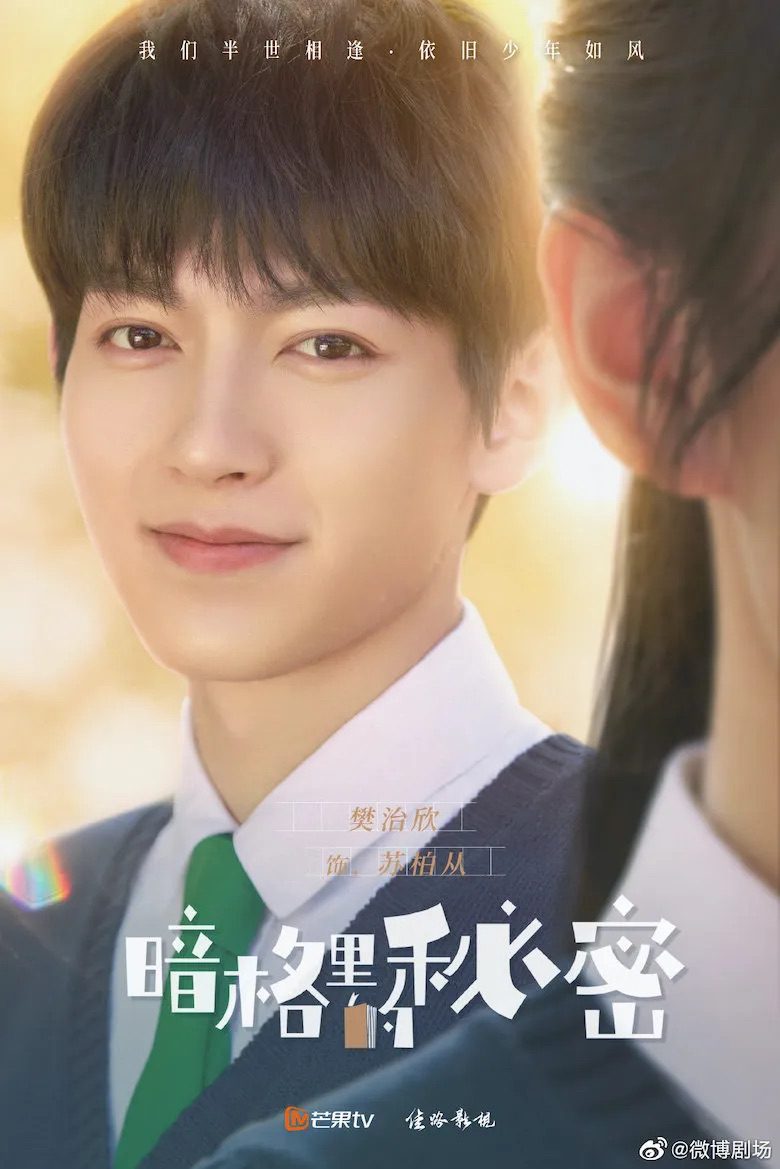 In my opinion, if Su Bo Cong was in the same grade as Ding Xian, he might have had an equal chance to pursue her. He was off of her radar because he left high school earlier than her and because of Zhou Si Yue who sat next to her, his presence was drastically reduced to non-existence..😅
Zhou Si Yue and Ding Xian's Relationship
Zhou Si Yue and Ding Xian hid their feelings for many years. I guess that was what "Our Secret" was all about. They had to keep it to themselves because they were students and they had a bigger goal ahead of them. Also, they understand that their parents put so many expectations on them, that they can't ignore them.
But they work very hard to keep them together as desk mates. Well, desk mates are the most intimate relationship between them during their high school years. But they managed to be together for 3 years. Zhou Si Yue must withhold his ability, while Ding Xian must work very hard to catch up with him. But they were willing to sacrifice to be together.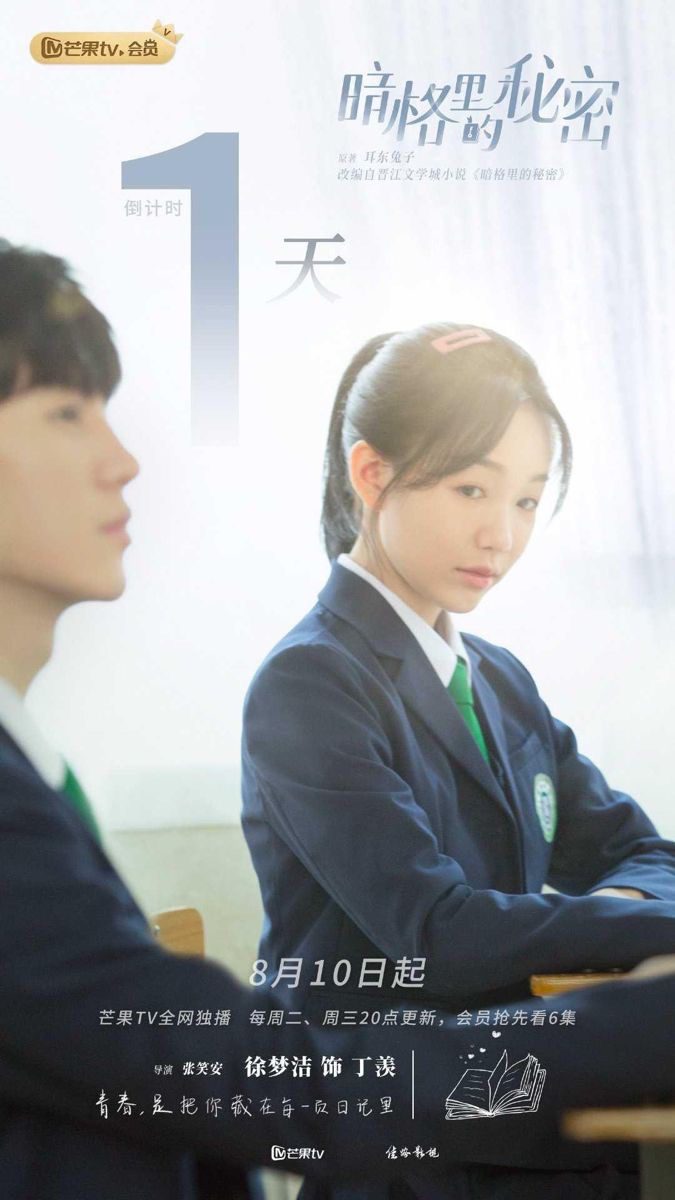 Ding Xian insisted on entering science class even though she must oppose her mother and Zhou Si Yue surprisingly wanted to enroll in liberal arts class. But, fortunately, Ding Xian came at the right time to give her application form to their teacher. Otherwise, they will miss each other for the next few years…😆
The good parts of their relationship are that they learn from each other. Ding Xian seems to be the one who sacrificed everything to be together with Zhou Si Yue. She repeated her 3rd year just to enter the same university.
Ding Xian also joined the same research project group, just to be near him. She forced herself to be with him, and she lost herself along the way. Zhou Si Yue noticed that. Hence, he tried to make her understand by rejecting her over and over again, even making it difficult for her during the research project. But he failed…😅
Zhou Si Yue understood Ding Xian's single-mindedness and he also realized that her talent was different from his. That's why he tried to make her understand. But Ding Xian was soooo stubborn. She finally gave up because she was heartbroken. But it opened her eyes and made her realize her ability was more than able to study hard. She's a talented illustrator.
And Ding Xian also taught him that it's okay not to be perfect all the time. Zhou Si Yue didn't realize that he was burdened by the word perfection. Everybody saw him as the epitome of perfection and he was also afraid that Ding Xian only liked him because of his perfection. Only when he was facing difficulties, Zhao Si Yue was anxious that he couldn't protect Ding Xian as he wanted to do.
Zhou Si Yue also kept many things from Ding Xian because he was afraid Ding Xian would be worried about him. Ding Xian also told him to pursue his dream and seize the opportunity to go abroad. She wasn't afraid of being left alone again.
Su Bo Cong, the Lonely Guy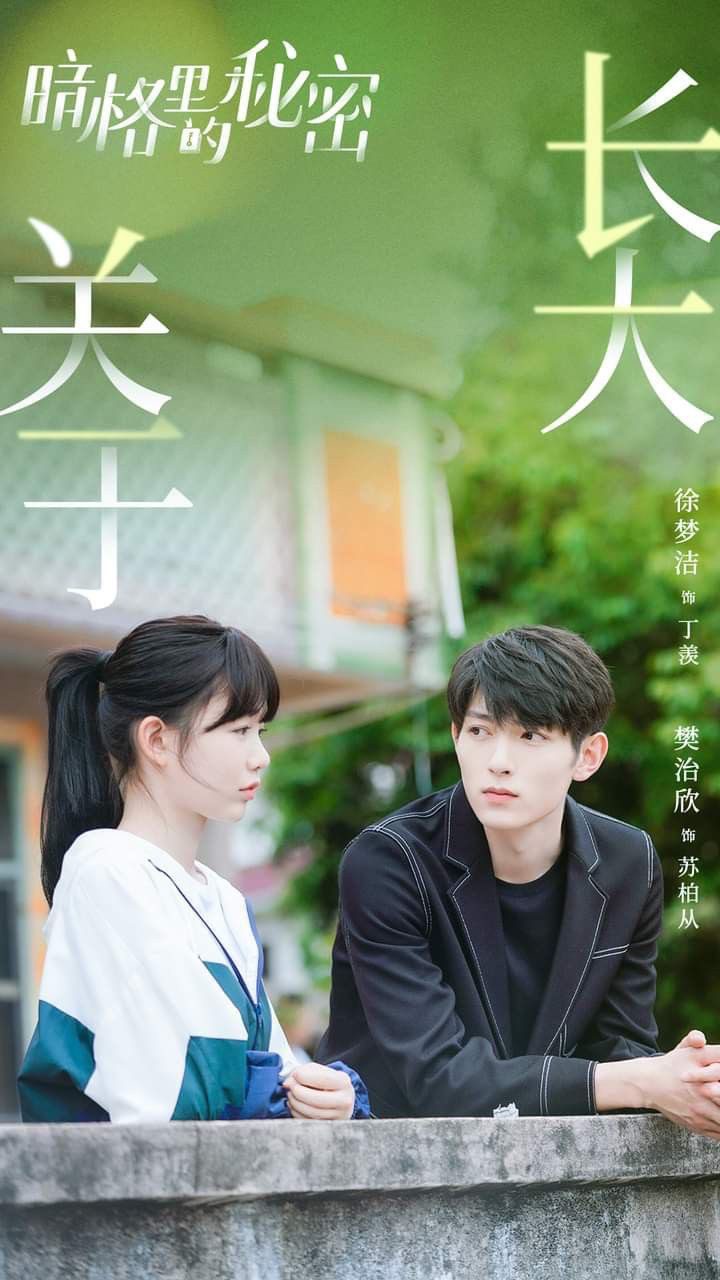 I like Su Bo Cong because he was handsome, kind, gentle, and supportive. If Zhou Si Yue and Ding Xian still live in fairyland, Su Bo Cong had already stepped out and face the harsh reality of the world. He must choose between his principle and his job.
He also know that it would be hard for him to keep Ding Xian for himself, but he didn't want to lose his chance. I pitied him, he seems to be a lonely person, and Ding Xian is his only light. Just like Zhou Si Yue to Ding Xian.
Another Couple Who Needs More Story
It was too bad that Our Secret only revolves around Zhou Si Yue and Ding Xian, whilst there was another couple, which is, Kong Sha Di (portrayed by Wang Yi Lan) and Song Zi Qi (Wang Ze Xuan), whose life is worth a story. Song Zi Qi is Zhou Si Yue's best friend, while Kong Sha Di is Ding Xian's best friend. The four of them sit near each other. Kong Sha Di was Song Zi Qi's desk mate.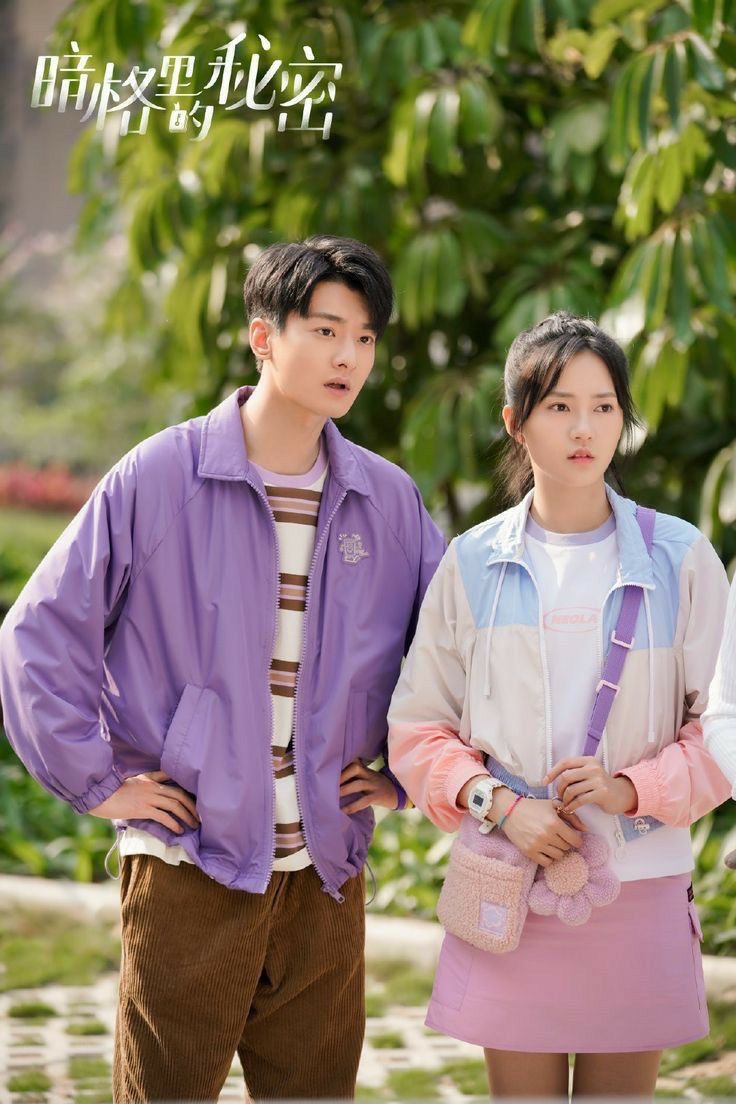 Kong Sha Di and Song Zi Qi were a bickering couple who had practically been together since kindergarten. Their love was so strong that they never wavered from each other.
Kong Sha Di and Song Zi Qi were Zhou Si Yue and Ding Xian's life jackets. They were there every time Zhou Si Yue and Ding Xian needed help. They are also the ones who made Zhou Si Yue realize that he couldn't live without Ding Xian.
One or two episodes dedicated to them is all I need after all this hustle and bustle about Zhou Si Yue and Ding Xian.
The Ending (spoiler alert)
You might have guessed from the beginning that Our Secret had a happy ending. Zhou Si Yue and Ding Xian were finally married. After a series of difficulties that were too complicated for university students, they made it to the engagement.
It was super smooth for both of them. No parent's disagreement or rejection. The only thing that they have to handle is a pot of porridge made by Mrs. Ding…😂
The Conclusion
It was a good weekend when I watched this Our Secret drama. No complicated story, no characters such as green tea or white lotus or Mary sue, just an ordinary student and an ordinary world. There's no need to frown while watching Our Secret drama, unlike other dramas that make you frown for the whole episode. You'll be saving a few drops of your retinol serum…😂
Well, the romance was a bit slow burn but it didn't make the story less interesting. In fact, I was enjoying Zhou Si Yue and Ding Xian's interactions in high school. Their characters were lovable and cute.
All in all, I would recommend this drama for a lazy weekend with a boyfriend, or husband, or it would be better if you watched it with your high school friends. You'll have a good time remembering your sweet moments. Hope you find this Our Secret drama review useful. Happy watching!