Title: South Wind Knows
Also Known As: 南风知我意, The Southern Wind Knows My Feelings, Nan Feng Knows What I Want, South Wind Knows My Mood, Stand by Me
Genres: Romance, Melodrama
Director: Leon Li, Liu Hong Yuan
Cast: Cheng Yi, Zhang Yu Xi, Yan Xiao, Vicky Liang, Fu Xin Bo, Li Xin Ze
Screenwriter: Wang Ying Fei, Shao Zi
Country: China
Type: Drama
Number of Episodes: 39
Date of Release: Sep 12 – Oct 12, 2023
Original Network: Youku
Where to Watch: Youku, Viki
Adapted from the novel "South Wind Knows My Mood" by Qi Wei
Dear readers… I'm so sorry for the late post, I finally finished this drama. The story was a bit draggy and there was too much angst in it. However, I managed to watch until the finale. There were certain aspects that made me not fully enjoy this drama, but of course, there were many aspects that deserve to be praised as well. So, without further ado, this is the drama review of Cheng Yi's new drama, South Wind Knows. Have a great time reading!
South Wind Knows Synopsis
Fu Yun Shen worked in his grandfather's company, Lingtian Pharmaceutical. Despite being expected to be the heir of the company, Fu Yun Shen chose to work as a researcher and was passionate about his job. Two years ago, his buoyant optimism and noble dream of finding a new medicine material led him to Country M. There he met the sassy and talented Zhu Jiu.
Zhu Jiu worked as a doctor. She used to work in Germany, but then she embarked on a humanitarian mission and did research on immune outbreak disease in Country M. This remote and underdeveloped Country M was a place that was avoided by people because of its civil war. But there were many people who needed medical assistance.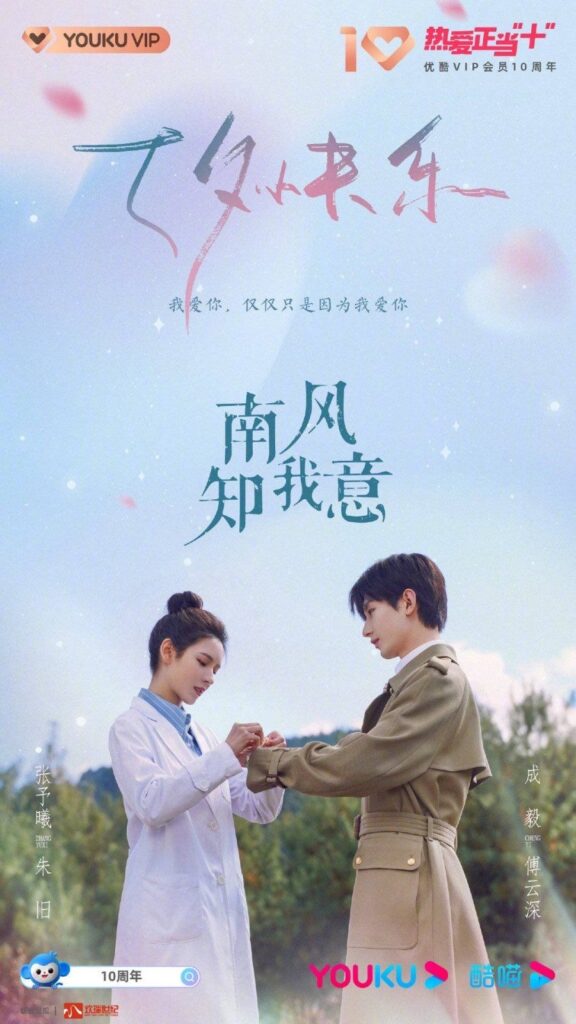 Although their meeting started with an ugly encounter full of misunderstanding, Fu Yun Shen and Zhu Jiu managed to let go of the grudge and work side by side. A series of incidents and adventures led them to a more intimate interaction, and thus the affection grew.
The deep bond that began to form between Fu Yun Shen and Zhu Jiu was shattered when Fu Yun Shen encountered a turning point in his life. A car accident in Shanghai paralyzed his lower body and caused him to fall into depression. Meanwhile, Zhu Jiu, who stayed in Germany, thought that he had deliberately abandoned her.
But fate was unpredictable. Zhu Jiu ended up becoming Fu Yun Shen's family doctor. This time, she worked hard to revive the high-spirited Fu Yun Shen she knew before. Just as things were getting back to the way they used to be, other problems appeared. They were sucked into Ling Tian's power struggle. Fu Yun Shen desperately tried to protect Zhu Jiu, but the situation drove her away again and again. And once again, he lost her.
When the storm brews, will Fu Yun Shen and Zhu Jiu's love be able to withstand the harsh reality? Or should they surrender to fate?
South Wind Knows Review
I was emotionally tired after watching this drama. It is one of the new Chinese Drama released in September 2023. The story was full of angst. I wanted to stop, but I couldn't because I had to know how it would all end. If you have a problem with toxic family members, trauma, death of a loved one, or you were easily distressed because of an overwhelming emotion.
You might want to consider dropping this drama. South Wind Knows looked like a heartwarming romantic love story, but this drama tended to lean towards the melodrama genre. Every emotion the characters had was exaggerated. And our main characters did a good job in this drama because I cried a lot.
Seriously, the story was good and sweet at the beginning. About a doctor and a researcher who fall in love after going on a humanitarian mission to a remote country. It reminded me of Have a Crush on You drama.
The main characters also joined a medical relief mission and then they encountered rebel soldiers. It happened to Fu Yun Shen and Zhu Jiu as well. The difference between these dramas was that Have a Crush on You was easy to digest because the story was light-hearted.
However, when it got deeper, the story of South Wind Knows was much darker compared to Have a Crush on You. For example, there were too many deaths due to violence. The story also deals with mental illnesses such as depression, PTSD, and schizophrenia. The characters also have emotional baggage. And then there was the power struggle between family members. So, once again, I warn you, that this drama might trigger intense emotions for you.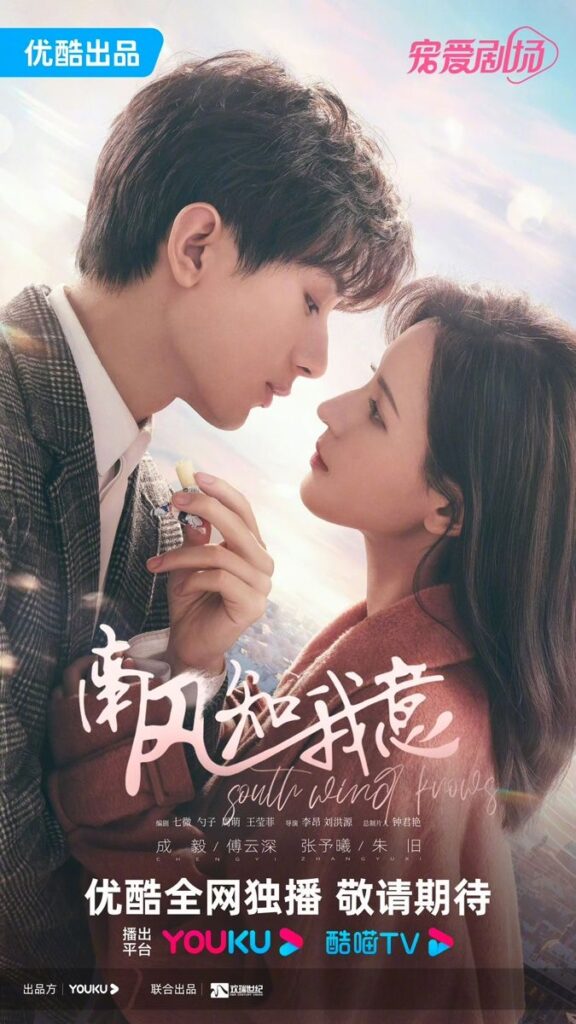 However, for those who like to read Chinese angst novels, this drama might quench your thirst. Seriously, I've read a lot of Western novels, but nothing compared to Chinese angst novels. LOL.
The story was good enough and the romance would touch your heart, but you might find this drama a bit draggy. Too many things happened and it started to bother you. The story could end sooner and our main characters could become a happy couple faster. But one thing is for sure. The acting was flawless.
I just started to be a fan of Cheng Yi after the phenomenal Mysterious Lotus Casebook drama. And I really love his acting. In this drama, Cheng Yi shows his superiority. His acting as the soft-hearted, high-spirited, and depressed Fu Yun Shen was amazing.
Every time he cried, it hurt my heart, especially when he begged his mother not to force him to break up with Zhu Jiu. Even though Zhang Yu Xi's acting was not as impressive as Cheng Yi's, you would still be impressed by her. I really love to see the interaction between Zhu Jiu and her grandmother. Very heartwarming.
We could also see a very strong chemistry between Cheng Yi and Zhang Yu Xi. So if you could not stand the story, you should come for the acting. You might find yourself immersed in these characters. You will cry when they cry and laugh when they laugh.
Nothing is perfect in this world, including South Wind Knows. And my dissatisfaction was because of the set, the costumes, and the excessive filter. I love aesthetic sets. I like everything that looks like it came from a Pinterest page. But I still wanted to see some reality in a drama.
In the 4th episode, Fu Yu Shen and Zhu Jiu went to a relief camp somewhere in a remote area surrounded by mountains. But suddenly I see a yellow armchair in front of a campfire that seems out of place. Ji Silang's and Zhu Jiu's white coats were as shiny as new, even though they had been working for many hours and operating on bloodied patients.
It would be okay if they did it in a normal hospital, but it happened in a field hospital too. This is a bit suspicious to me. I wondered if they bring a locker full of white coats to remote places. LOL
The Story
"Destiny is sometimes cruel. It brings disaster and pain to us. When nothing can be changed, should we sink into the dark abyss or should we fight against destiny bravely? Different choices would show us different worlds," Zhu Jiu expressed in her monologue.
The drama begins with a scene where Zhu Jiu meets the paralyzed Fu Yun Shen in a mansion located in Heidelberg, Germany. This scene was taken from episode 11. Then, after a somber introduction, the story traces back two years to the time when they first met at the airport.
In the beginning, we could see the similarity between Zhu Jiu and Fu Yun Shen's childhood. Although their lives were difficult, Zhu Jiu and Fu Yun Shen were not lacking in love. Therefore, it was not surprising that they both grew up to be compassionate people. They find joy in helping others.
Our villains were the opposite, Fu Xi Zhou grew up lacking love, while Jian Shu Ning's love for her family had become an unhealthy obsession. The source of this was the Ling Tian Pharmaceutical Company. At that time, the situation at Ling Tian was not good.
Fu Ling Tian needed the Jiang family's financial help to save the company from bankruptcy. So he forced Fu Rong to divorce Lin Zhi and marry Jiang Shu Ning. That was when everything went wrong. A forced love never ends well.
Jiang Shu Ning always hated Lin Zhi and Fu Xi Zhou. She saw Lin Zhi as a mistress who took away her happiness and Fu Xi Zhou as a threat to Fu Yun Shen. Meanwhile, Fu Ling Tian was biased toward Fu Yun Shen. Fu Xi Zhou endured this for years. So when Fu Xi Zou was finally in control of power, he did everything he could to avenge his mother and destroy Ling Tian.
The history of the Ling Tian Company was complicated. There were two factions within the company. One belonged to Jiang Shu Ning, and the other belonged to Fu Xi Zhou. When it came to scheming, Fu Xi Zhou was slightly above Jiang Shu Ning.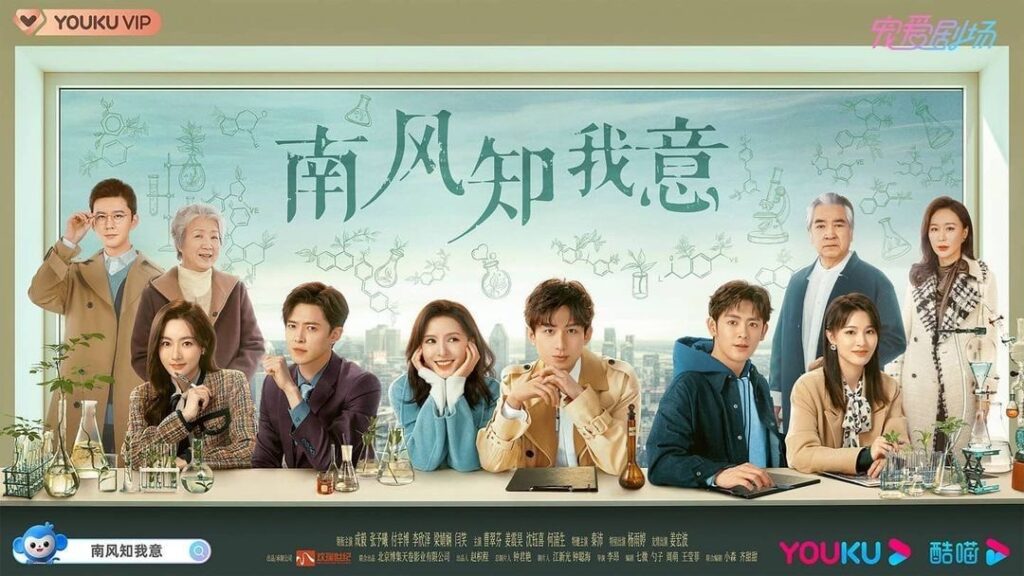 Even though both of them wanted to gain support through marriage, Fu Xi Zhou was the winner because he was able to marry Gu Ruan Ruan and gain the support of Gu Cang Lin. Meanwhile, Jiang Shu Ning's plan to have Fu Yun Shen marry Zhou Zhi Zhi and get her father's support always failed. Jiang Shu Ning was an emotional and hot-blooded person, while Fu Xi Zhou had more patience compared to her.
The war between Fu Xi Zhou and Jiang Shu Ning was visible to the naked eye. Fu Ling Tian finally made up his mind when he chose Fu Xi Zhou as Vice President of Ling Tian. It was because he could clearly see that Fu Yun Shen had no intention of being his heir, and if he managed to sit in that position, it would be Jiang Shu Ning who would take over the company.
Besides the story of Fu Yun Shen and Zhu Jiu, there was another love story between Gu Ruan Ruan and Fu Xi Zhou. However, their relationship was more fragile compared to Fu Yun Shen and Zhu Jiu. All thanks to Fu Xi Zhou's insincerity.
In my opinion, Zhu Jiu has the most tragic story in her past. But Fu Yun Shen's adult life could be said to be the most unfortunate. Why would I say that? Okay… here's the thing. Although Zhu Jiu went through a terrifying time when her parents were murdered by the rebel soldiers and she had to hide or else she would lose her life too, Fu Yun Shen had to go through 6 injuries.
Not all of them were life-threatening. But some of them were enough to make him kick the bucket (aka die).
For instance, on the day of Fu Xi Zhou's engagement, Fu Yun Shen's car crashed into a construction site and he was injured after his car (and body, but not shown) was pierced by deformed bars. To add to the excitement, the accident also involved Fu Xi Zhou's mother, Lin Zhi, who was suffering from mental illness.
Lin Zhi ran away from the mental hospital to attend her son's party. However, she was in a depressed state and did not realize that she was carelessly crossing the road. A truck tried to avoid her but ended up hitting the rear of Fu Yun Shen's car. The sudden contact caused his car to spin uncontrollably, and it ended up in a construction site on the side of the road.
Meanwhile, the same truck that had initially managed to avoid Lin Zhi somehow ended up crashing into her. This was the accident that paralyzed Fu Yun Shen's body.
I really could not understand how the truck could hit Lin Zhi's body, did it also turn backward?
Another accident that almost killed Fu Yun Shen was when Meng Meng's father hit him. Meng Meng was a child with a congenital heart disease. Zhu Jiu tried to save her, but after an operation, she did not survive and died. Her parents were devastated, and Zhou Zhi Zhi's mother used the situation to incite their emotions so they would sue Zhu Jiu for medical malpractice.
But Fu Yan Shen found out that the lawyer was paid by Zhou Zhi Zhi's mother, and the person who planned it all was Jiang Shu Ning. Meng Meng's father was originally an emotional person. When he saw that Zhu Jiu was in the middle of a date after his daughter's death, he thought it was inappropriate and became furious.
Fu Yun Shen tried to save her, but he fell into a steel pipe that pierced through his body (ring a bell?). Because of this accident, Fu Yun Shen had to undergo a splenectomy, a surgical procedure that removes part or all of the spleen.
FYI, humans could live without a spleen because the liver would take over its function. However, it would increase the risk of serious infection, especially if the patient is exposed to a condition that affects his or her immune system.
The last accident that almost took Fu Yun Shen's life was when he was shot by the rebel soldiers while trying to save Zhu Jiu. These situations were too much for the main character, so I started to feel sorry for him. Fortunately, after all the twists and turns, Fu Yun Shen's and Zhu Jiu's lives came to a happy ending. However, I was not satisfied with the ending of Jiang Shu Ning. She was so bad that I wish she had a tragic ending. I wrote the detail about this drama ending, you can read it on South Wind Knows Ending Explained post.
The Characters
Fu Yun Shen
Fu Yu Shen (played by Cheng Yi) was a smart man with a sharp tongue. He was a proud person, very self-confident, and quite bossy. However, he had a good heart and a noble dream. Fu Yun Shen lived a good life and was surrounded by the love of his mother and grandfather. He was born with a compassionate heart and never vied for power, even though everyone regarded him as Ling Tian's heir.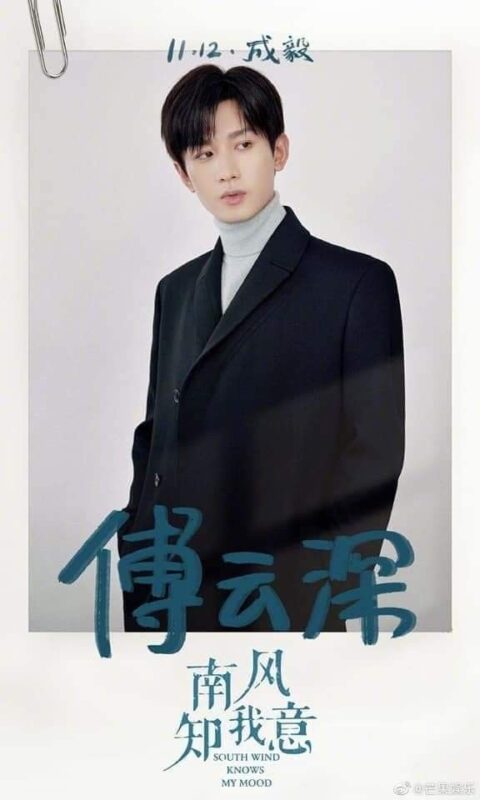 Fu Yun Shen valued family above all else. He loved his family and was willing to do anything to keep it intact. Fu Yun Shen realized that his mother was constantly fighting with Fu Xi Zhou for the company, so he backed down and chose to stay away from the conflict. He tried to balance the relationship between them and at the same time love them equally. He loves to cook, thanks to his grandfather. And Fu Yun Shen's filial piety was unquestionable. He was willing to endure for the sake of his family.
Fu Yun Shen never questioned his family's love for him because he loved them unconditionally. He realized that his mother was an unhappy woman in a loveless marriage. Her love for him was real, but her obsession had become a burden to him. Fu Yun Shen suppressed his feelings and desires.
It was only after he met Zhu Jiu that he was able to talk to his mother about his feelings. When Jiang Shu Ning forced him to break up with Zhu Jiu and threatened him with suicide, Fu Yun Shen cried and desperately asked Jiang Shu Ning why she always forced him to go against his feelings.
As a lover, Fu Yun Shen was always the one who was jealous of Ji Si Lang. He realized that Ji Si Lang liked Zhu Jiu ever since they first met at the field hospital.
Fu Yun Shen's love for Zhu Jiu was unquestionable. During his depression due to the accident, he chose to leave her but still loves her deep in his heart. When Zhu Jiu was attacked and arrested by the police, Fu Yun Shen forced himself to go down the stairs to save her. He failed and fell down. This incident made Zhou Zhi Zhi realize that Fu Yun Shen's love for Zhou Jiu was unwavering.
Zhu Jiu
Zhu Jiu (played by Zhang Yu Xi) had a humanitarian gene in her DNA. For her, volunteering was not a job. It's a way of life, and it runs in her family. Zhu Jiu's grandmother spent her free time teaching children in her neighborhood, while her parents also volunteered in a remote country.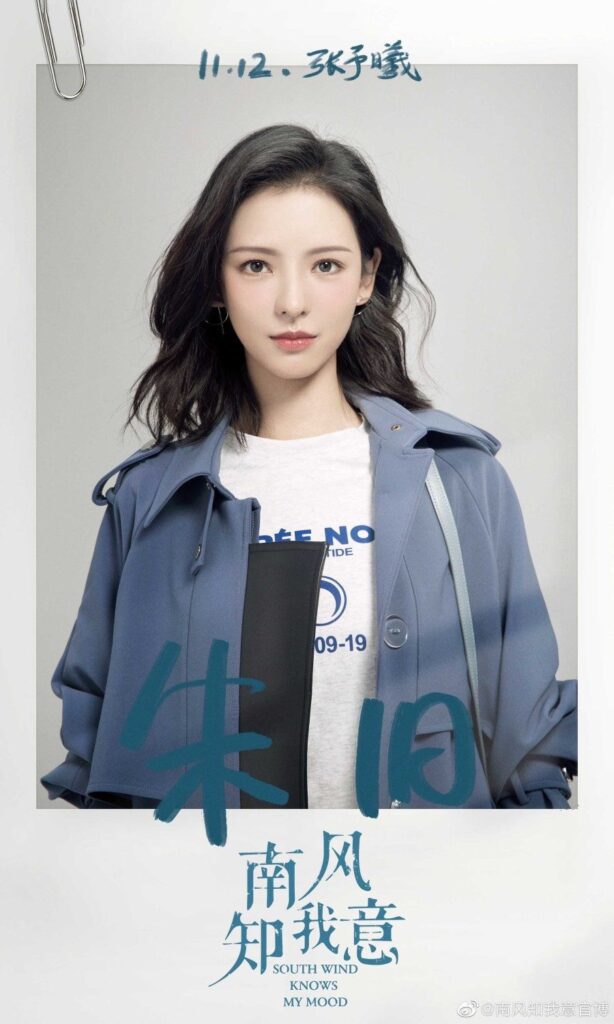 But because of their passion, Zhu Jiu's parents had to leave her in Shanghai. Since then, Zhu Jiu has been living with her grandmother. Although she loves her parents, they cannot compare with the love Zhu Jiu has for her grandmother. She raised Zhu Jiu and has always been there for her.
Zhu Jiu's parents were murdered by the rebel soldiers while serving in Naotao Village. Her mother was shot because she was protecting an injured government general. Zhu Jiu was there at the time. Her father woke her from her sleep, put her on a barrel and told her to hide.
Then he lured the rebel soldiers out of the village to protect Zhu Jiu and the villagers. After her parents died, Zhu Jiu returned to Shanghai and continued to live with her grandmother.
As someone who had been through a lot, Zhu Jiu carried a lot of trauma inside her. She was afraid of the dark and could not sleep in the dark. When Naotao Village was attacked by the rebel soldiers, she could not stand the sound of gunfire and became paralyzed on the spot. She trembled with fear and could not move her legs or run. Later, it was Fu Yun Shen who cured her fear of the dark.
Zhu Jiu is also a persistent person. When Fu Yun Shen was in a state of depression, he treated her harshly. Zhu Jiu wanted to give up, but Chen Le told her that if she gave up, Fu Yun Shen would lose all his chances of recovery. So she returned with a stronger determination.
But everything fell apart when Zhou Zhi Zhi appeared. Zhu Jiu recognized her as someone who answered her call two years ago. Her jealousy won and she decided to leave. But then Zhu Jiu and Fu Yun Shen reconciled after he helped her when Zhu Jiu was arrested by the police.
Compared to Fu Yun Shen, Zhu Jiu's adult life was peaceful. Moreover, Zhu Jiu was a strong woman with talent and a clear mind. Her life took another turn when her grandmother died of liver cancer. To ease her mind and broken heart, she decided to return to Country M, because helping others was a form of cure for sadness.
Fu Xi Zhou
Fu Xin Zhou (played by Fu Xin Bo) was the eldest son of the Fu family. He was Fu Yun Sen's half-brother. They used to be very close, as Fu Yun Shen really considered him his real brother. At first, Fu Xi Zhou was a good person, but he had too many grudges and heartaches in his heart.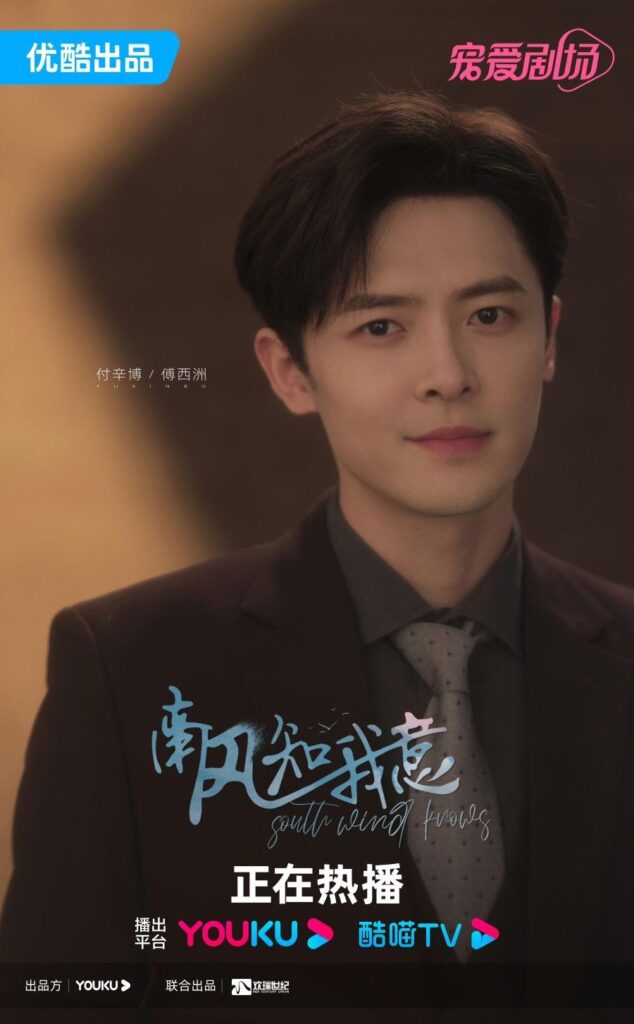 The story behind Fu Xi Zhou's birth was quite complicated. At that time, Fu Rong secretly married Lin Zhi behind his father's back. When Fu Xi Zhou was 6 months old, Fu Ling Tian found out and got angry, and his illness flared up.
Fu Ling Tian did not approve of this relationship because he had already set up a marriage arrangement between Fu Rong and Jiang Shu Ning from the Jiang family. At that time, Ling Tian Pharmaceutical was in dire need of financial support from the Jiang company. And since Jiang Shu Ning had a deep impression and feelings for Fu Rong, he thought that the idea of marrying them was feasible.
But Lin Zhi's existence ruined his plan. Fu Ling Tian made a harsh decision to force Fu Rong to divorce Lin Zhi. With no way out, Fu Rong agreed, but this step caused both Fu Rong and Lin Zhi to fall into depression.
Fu Rong then married Jian Shu Ning and they had a son, Fu Yun Shen. But it was not long before Fu Rong died. Later, Lin Zhi gave his son to the Fu family, and Fu Xi Zhou started living in the Fu residence. While Lin Zhi, whose condition worsened, was sent to a mental hospital.
Since he entered the Fu residence, Fu Xi Zhou's life has been like walking on thin ice. Jiang Shu Ning always treated him harshly. And although Fu Ling Tian treated him fairly, he loved Fu Yun Shen the most. The only person who treated him nicely since the day he entered the Fu residence was Fu Yun Shen. He really regarded him as a true brother.
Fu Xi Zhou always thought that everyone was biased against Fu Yun Shen. He was torn because he knew that he should hate Fu Yun Shen. But deep in his heart, he realized that Fu Yun Shen loved him sincerely. Therefore, Fu Xi Zhou also loved his brother. Fu Xi Zhou also realized that Fu Yun Shen never fought with him for power and position. However, he hated Jiang Shu Ning who always urged Fu Yun Shen to fight with him.
Fu Xi Zhou used to avoid Gu Ruan Ruan. Later, he married her because he needed her father's support. Only after he truly lost Gu Ruan Ruan did Fu Xi Zhou realize that he loved her.
Gu Ruan Ruan
In my opinion, Gu Ruan Ruan (played by Yan Xiao) was the only character who lived a good life. Her parents loved her very much. Even though her parents sometimes disagreed with her choice in life, especially about her relationship with Fu Xi Zhou, they tried their best to protect her.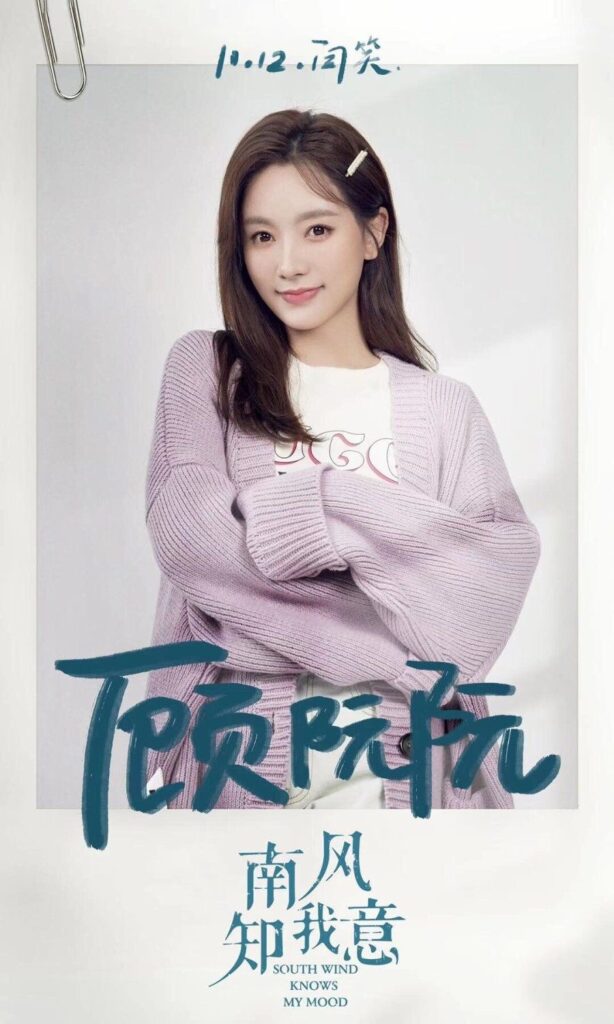 Gu Ruan Ruan was a vivacious young woman. She looked spoiled, but she was tenacious and willing to endure any hardship. Gu Ruan Ruan was also famous for her stubbornness. She followed Fu Xi Zhou to Country M when he went there to find the missing Fu Yun Shen. Although she loved him so much, Gu Ruan Ruan was not someone who was blinded by love.
When she got tired of Fu Xi Zhou's selfishness, Gu Ruan Ruan realized that their affection was no longer love and decided to get a divorce. One thing to be praised about her was her loyalty as a friend and her courage to go her own way. She decided to leave the easy life in Shanghai and go to the country for the sake of the children.
Zhou Zhi Zhi
Zhou Zhi Zhi (played by Vicky Liang) worked as a doctor in Shanghai. She and Gu Ruan Ruan were childhood friends of Fu Yun Shen. The three of them always did everything together. Zhou Zhi Zhi had been in love with Fu Yun Shen for years since she was young. However, Fu Yun Shen never thought of her more than a sister.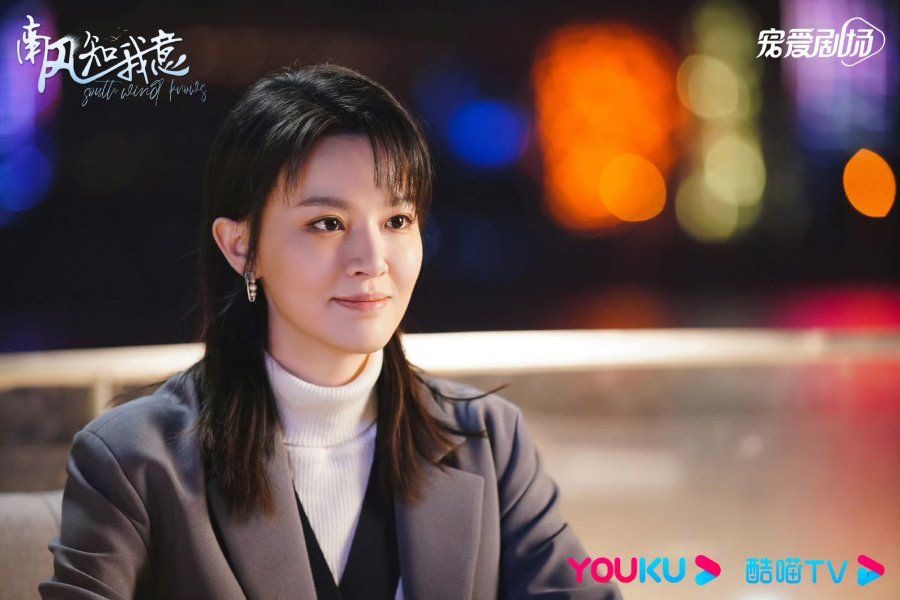 Like Fu Yun Shen, Zhou Zhi Zhi also had a toxic mother. She forced her dream and opinions on Zhou Zhi Zhi and did not care about her opinions at all. She pushed her to go on blind dates, and when it failed, she told Zhou Zhi Zhi to chase him endlessly, even Mrs. Zhou had prepared to resort to shady ways. Her favorite line was, "How could I have a useless daughter like you?
Zhou Zhi Zhi was a sweet and calm person. She had a good heart, and I really hope she would have a good life.
Chen Le
Chen Le (played by Li Xin Ze) was the most loyal subordinate of Fu Yun Shen. He was a bubbly assistant, a bit of a blabbermouth, but everything he did for Fu Yun Shen was sincere.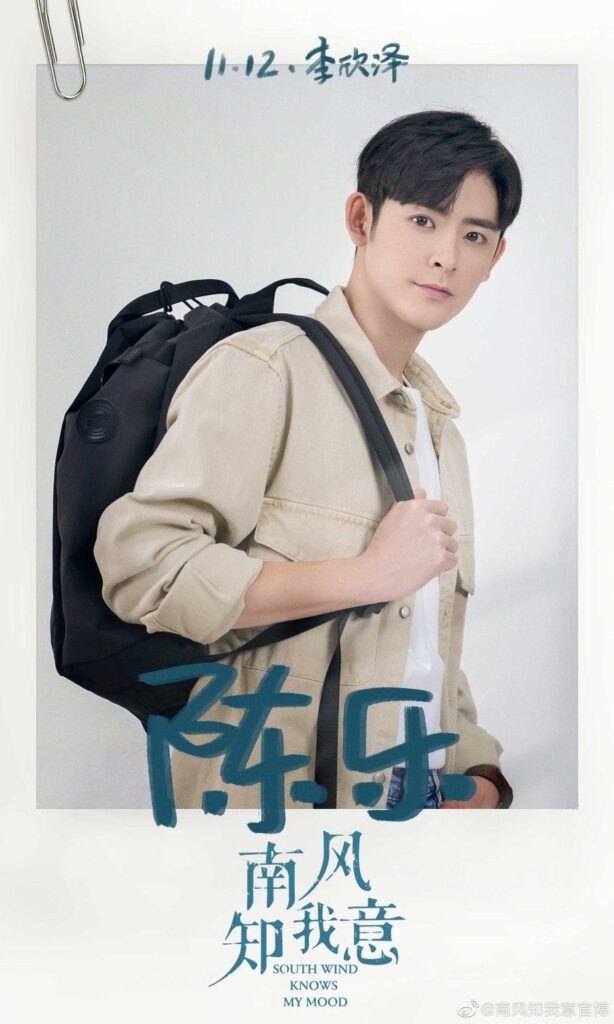 Underneath his silly appearance, Chen Le was also a researcher just like Fu Yun Shen. So when he was not working for Fu Yun Shen, he was working hard in the lab. If there was anyone who knew and understood Fu Yun Shen completely, it would be Chen Le.
Jiang Shu Ning
Jiang Shu Ning (played by Yang Yu Ting) was Fu Yun Shen's mother. She was a ruthless woman who would do anything to achieve her goals. As the only daughter-in-law of the Fu family, she replaced her husband to work at Ling Tian for years. Her goal was only one: to remove all obstacles that prevented Fu Yun Shen from becoming the sole heir of Ling Tian Pharmaceutical.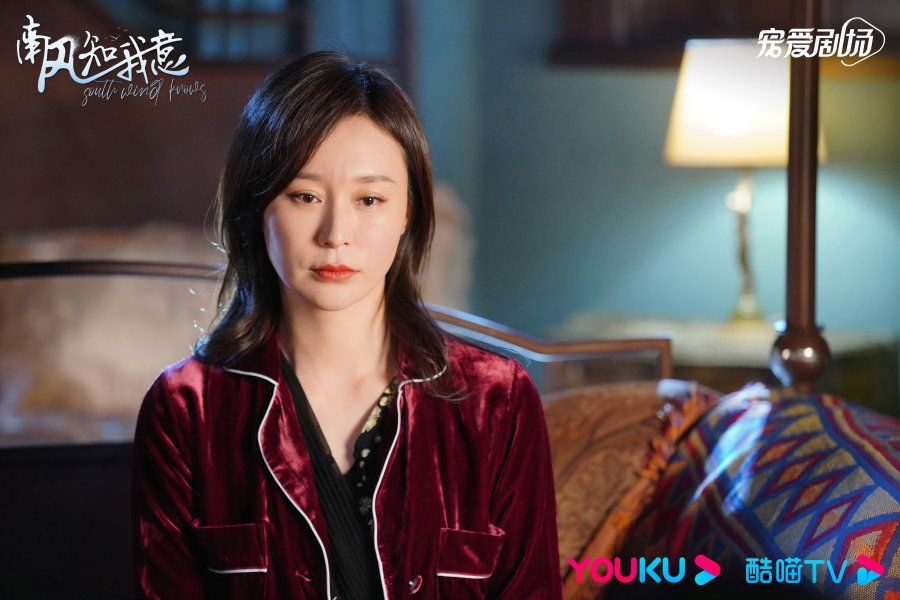 When it came to love, Jiang Shu Ning refused to believe that her love for Fu Rong, her husband, and Fu Yun Shen, her son, had become an obsession. She believed that everything she did for them was love. However, love without common sense and conscience was a recipe for destruction.
In order to get Fu Rong to marry her, Jiang Shu Ning agreed to Fu Ling Tian's plan of forcing Fu Rong to divorce Lin Zhi. After they were married and she got pregnant, Jiang Shu Ning realized that Fu Rong never loved her and was only fulfilling his duty as a filial child to his father. She begged him to stay, but he refused and decided to leave the family.
Later Fu Rong died of depression. Meanwhile, Jiang Shu Ning regarded Lin Zhi as a mistress who ruined her happiness. She secretly sent her to a mental hospital. This fact was revealed when Fu Xi Zhou was looking for the true story behind her mother's illness.
Jiang Shu Ning indirectly caused Lin Zhi's death. She instigated it by telling Lin Zhi that her son no longer cared for her because Fu Xi Zhou held an engagement party without telling her. Jiang Shu Ning also gave Lin Zhi a cheongsam dress to wear on the engagement day. Jiang Shu Ning wanted Lin Zhi to ruin the party, but instead, she was killed.
Jiang Shu Ning also did not realize that she was the one who caused Fu Yun Shen to get injured again and again. She indirectly caused the car crash and the accident in which Meng Meng's father attacked Fu Yun Shen, forcing him to undergo a splenectomy.
Jiang Shu Ning also indirectly caused Fu Xi Zhou's lackeys to beat up Fu Yun Shen. And finally, Jiang Shu Ning was the one who made Fu Yun Shen go to the hospital again after she pushed him and made him fall down. However, she still refused to see all the facts pointed at her.
As Fu Yun Shen's mother, Jiang Shu Ning believed that Zhou Zhi Zhi was the best choice for Fu Yun Shen's wife. Her family could support him to regain the position of president of Ling Tian. Therefore, she hated Zhu Jiu and would do anything to make Zhu Jiu and Fu Yun Shen break up.
The Conclusion
South Wind Knows was a good drama for those with a strong heart. The story could quench the thirst of those who love to watch a drama that makes them cry a bucket of tears. The painful past, the toxic family, the power struggle, the hatred, the jealousy, the heartbreaking sadness, an accident followed by another accident, and then one more accident.
So the story ended with a civil war. Everything you need for a melodrama was present in South Wind Knows. A perfect recipe for an angsty drama.
If you decide to watch South Wind Knows, you should brace yourself. You would not need a snack. A pack or two of tissues would suffice. You could also add a drink to keep yourself hydrated.
This South Wind Knows drama would make your eyes swell, so you might also need some ice packs. And most importantly, this drama was not suitable for a weekday dose of drama. Watch it on your weekends, unless you do not mind going to work with swollen eyes. Happy watching!