Title: You are My Glory
Original Title: 你是我的荣耀 (Nǐ shì wǒ de róngyào)
Genre: Modern, Comedy, Romance, Life, Youth
Country: China
Number of Episodes: 32
You Are My Glory Synopsis
Yu Tu and Qiao Jingjing were classmates since secondary school. Yu Tu, being an accomplished, handsome, good at sport and popular student at school, of course, draws the admiration of many female students, including Qiao Jingjing. Jingjing made some childish yet cute attempts to approach Yu Tu and even confessed to him, but unfortunately, she was turned down.
Fast forward a decade or so, they were now adults, in the heights of their career, the important intersection of their lives, and miraculously, which often happens in dog blood dramas, they were able to be reunited. As if they were given a second chance to get to know one another again, old feelings were revisited. Did they stay the same? Or have they changed?
You Are My Glory Review
It's the Cdrama that crashed the server….!!! If that is not a reason enough for you to watch this drama, I don't know what is. I watched this cdrama twice, back to back. It was lovely. It had enough the amount of fluff, sugary goodness, and the least amount of complications, exactly what the doctor prescribes to unwind and decompress at the end of your stressful day.
Visual wise, no complaints there. Yang Yang and Dilireba are two beautiful humans that have perfect chemistry to play the characters Yu Tu and Qiao Jingjing. This drama is adapted from the novel You Are My Glory by Gu Man (顾漫).
I have read the novel and it was a cute, light read, quite entertaining to end my day. Not a lot of conflict, no deep plot twist or complicated conspiracy, just straightforward good to read romance comedy story. I really appreciate this by the way. Going through complicated plots in novels which I mostly read before I sleep is too draining sometimes, though I wouldn't mind reading one of those as well from time to time. But this one is just an easy read, straightforward and pleasant throughout.
As Good As It Gets
You know how sometimes there'd be novels that are made into dramas or movies and they turn out disappointing? Well, there are many Cdramas that turn out not as good as the novels actually, but I cannot say You Are My Glory is one of them.
I had to say I was skeptical at first but was consequently delighted that the drama turned out as pleasing as it was; I even watched it twice back to back! That's an indication of how good it was.
You are my glory, in my point of view, deals with how feelings can change, no that's not right… maybe more to how as we mature, things like dreams and ideals may change in the face of reality and adulthood.
We start off from a place where everything seems bright and possible, and as we traverse through life, reality hits, and some adjustment within us, be it expectations or goals, is needed to thrive. Otherwise, what is the meaning of it all?
The same can be said for love. We start off with an idea of how a perfect partner should be, we made checklists against which we grade and evaluate potential candidates. But as we grow and experience all kinds of things in life, those ideas began to change. What we want in a perfect partner turns out is not what we need to be happy. Didn't I just say this story is light and not complicated…? These are the reasons why You Are My Glroy drama is so satisfiying.
You Are My Glory Characters & Casts
(spoilers ahead)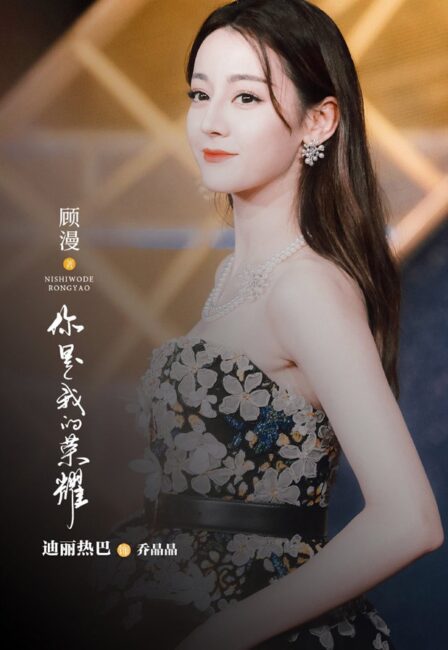 Qiao Jingjing (乔晶晶) played by Dilraba Dilmurat (迪丽热巴 迪力木拉提)
Seriously, I don't understand how anyone can be this beautiful. She cannot make an ugly face, even if she tries very very hard. I mean just look at her.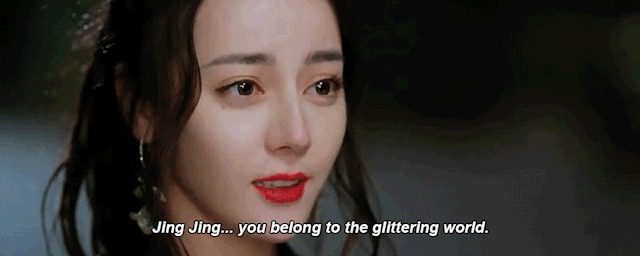 I have seen her in other Chinese dramas, like Eternal Love: Ten Miles of Peach Blossom and The Flame's Daughter, she is always a joy to watch. And I was glad when I found out that she was cast as Qiao Jingjing. Dilraba Dilmurat is perfect to play someone so beautiful, we don't need to make believe that she is.
In this You Are My Glory drama, her character Qiao Jingjing is an actress who is currently very popular and in high demand. Not only is she beautiful and likable, but she is also someone who's professional and very hard working. While in her personal life, she is confident, kind, and optimistic. Our heroine is so perfect, Yu Tu must be blind not to have loved her. This is pretty much how the story starts.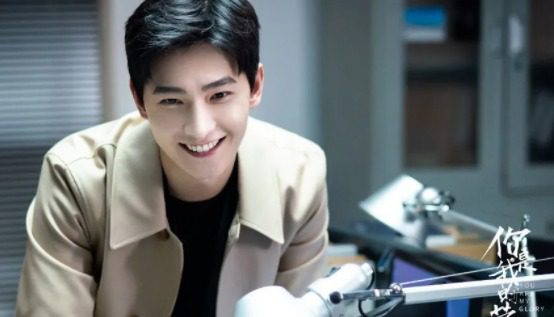 Yu Tu (于途) played by Yang Yang (杨洋)
I dare you to tell me a more handsome actor than Yang Yang. The answer is no one, and you can fight me for it haha.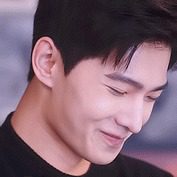 When two beautiful people come together in a movie/drama, most of the time, at least from my personal experience, the resulting product is not so great. The hype exists because they are both popular and it is a historic moment to see them together on screen. So, what usually happens is nearing the end of the drama, the hype dies down, the drama ends, and people can move on with their lives. I can think of at least 3 Cdramas at the top of my head that sadly fit under this category.
But You Are My Glory is a different breed. Every week as the app uploads new episodes, people rush to see the new updates, and the server crashes!!! This happens almost every week which teaches me to be patient to wait. Until almost nearing the end of the week to be able to finally go and watch the new episodes.
The appeal is of course obvious; the story is sweet, the romantic moments were tender and the chemistry was fire, to say the least. Another romantic drama I saw Yang Yang in was Love O2O. It was a very good dog blood drama, but I never watch it a second time. The reason is that I felt the chemistry was off.
I know Love O2O has many, many fans who thought that Yang Yang and Zheng Shuang looked good together. So please forgive me for saying this. But to me, every time the romantic scenes come on, it felt like Yang Yang was enthusiastic all on his own. Poor guy, it felt like he was acting out the scenes alone. Meanwhile, Zheng Shuang looked as if she was not really feeling it, you know what I mean? Can anyone explain to me why it was so? Was it a thing? Why did anyone allow it to happen?
In Love O2O, the romantic scenes were painful to watch, I cringe every time. Okay, actually I promised myself not to make comparisons with Love O2O while writing this, but I cannot help myself! Sorry…moving on.
With Dilireba though, she was on board together with Yang Yang, she acted out the part and made it believable for all of us. The romance felt sugary sweet, so sweet I felt like they were giving everyone diabetes.
Anyways, Let's Talk About Yang Yang
Yang Yang always acts very well as a smart, talented fellow, be it in gaming or aerospace engineering. Seeing his handsome face as he thinks up a solution or ponders about life or just be vulnerable, is always a real treat.
Yu Tu was a very smart student during his school days, he had dreams of becoming an aerospace engineer. As an adult, he successfully pursued his dreams, but as life would have it, the pay was not great. The smartest student in class, as it turned out, did not become the most successful out of everyone. Of course, this will depend on how one would define success, realistically most would define it by wealth.
This portrays real life though, isn't it? You see those who did really well in school, not necessarily grow up to become one of the ones that make the most bucks. Some would think this is important, on the other hand, some would disagree. Passion is what drives a man and there is beauty in it, one that takes someone special to appreciate. I like how Gu Man tells this story and brought up this point.
Yu Tu seemed perfect, but his only flaw was he seemed prejudiced towards the pretty Qiao Jingjing, and his side of the plot starts off from here.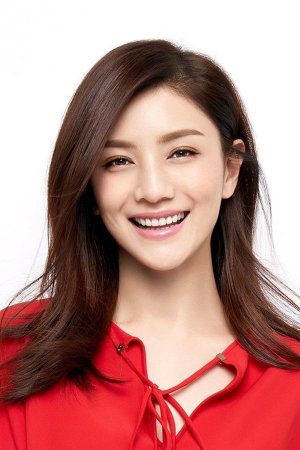 Ling Jie (玲姐) played by Hu Ke (胡可)
Ling Jie is Qiao Jingjing's manager in the entertainment industry. However, she also oversees her other aspects of life and reminds her from time to time about what's important. She is not necessarily nagging her, but she keeps Jingjing's focus on the right things. I love that Qiao Jingjing has Ling Jie to turn to for wise advice. She is a problem solver, realistic, and most importantly, she has Jingjing's best interest at heart.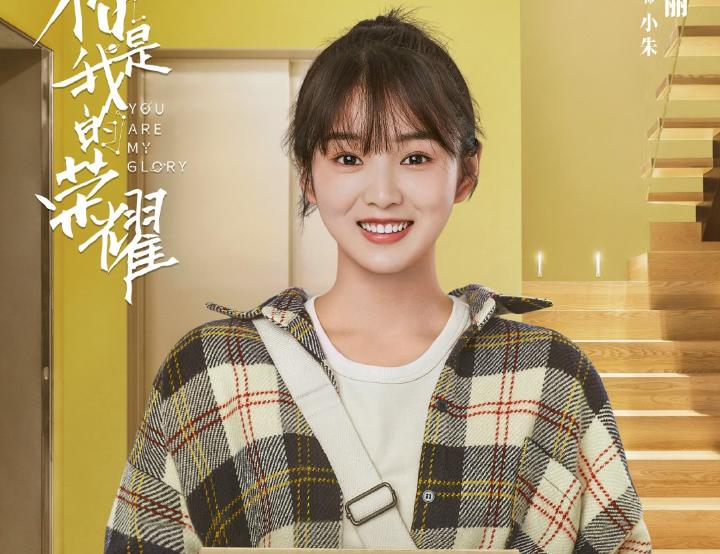 Xiao Zhu (小朱) played by Sun Ya Li (孙雅丽)
When I read the novel I thought Xiao Zhu was a cute character. But when Sun Ya Li brought her to life, I was pleasantly surprised that Xiao Zhu turns out to be such an adorable character. Although I have to say, oddly she is made up to look like some intern fresh out of high school but dressing up as a primary school girl.
No idea whether that was on purpose, or whether celebrity's assistants really do look like that. But the combination was hella cute, I would rewind just to watch her facial expression sometimes and chuckle. Would love to see her act in other dramas and compare how different she would be from Xiao Zhu.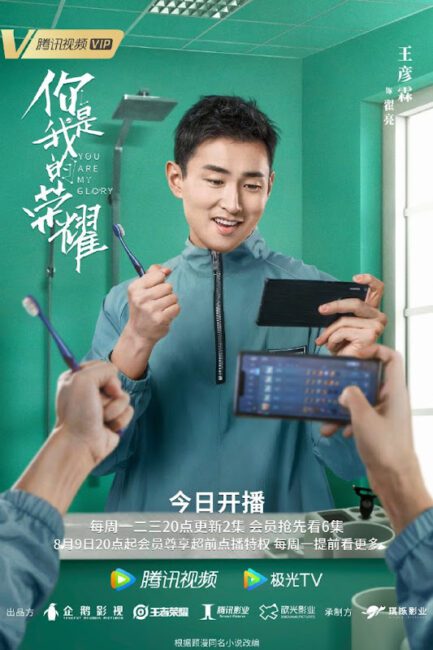 Zhai Liang (翟亮) played by Ian Wang (王彦霖)
When Qiao Jingjing has the likes of Ling Jie and Xiao Zhu as her support system, I thought Zhai Liang would play a similar part for Yu Tu. But it doesn't seem like he was helping much other than making noodles for him though ¯\_(ツ)_/¯. It would be interesting to have Jingjing and Zhai Liang meet up, unfortunately, it was not included in the story. I wonder if his eyes would also pop out like Meng An Yu's, that was hilarious.
You Are My Glory Memorable Moments
I have to say, being a chill, feel-good Chinese drama, there was not a lot of memorable moments, but there were several that I think about from time to time:
When Yu Tu finally conveyed his feelings to Qiao Jingjing and she responded by saying that every time she feels that she loves him, it made her feel unhappy. When I read this in the novel, I thought this was very thoughtful of the author, she understands her character well. Instead of just feeling overjoyed after hearing the long-awaited confession from your crush, the pride in you would actually feel hurt to reciprocate after all that has been said and done. This is a very real and human response in my opinion. When I saw it on screen, acted out by Dilireba, I felt my eyes went hot a little bit, and really thought that this is one of the highlights of the drama for me. The lines that were said were so good, that I actually used them when speaking with my husband to drive my point home (read: blackmail him emotionally) (づ ̄ ³ ̄)づ. Thank goodness we do not read the same books.
When Yu Tu told his colleague, Guan Zai, about Qiao Jingjing and how he felt that he was a bad judge of character in the past. I love this realization from Yu Tu. Though it was never explained, even in the novel, as to why Yu Tu turned Jingjing down, but if I may speculate, it may have been because she was too pretty?? As such, he assumed someone like that will not be able to become his life partner, not being able to go through thick and thin together. He judged a book by its cover, though in this sense it's in a reverse kind of way.
Xiao Zhu's transparent face when she tries to hide something, albeit unsuccessfully. Xiao Zhu's character is so cute and endearing to me that I think of her facial expressions sometimes. Can't believe the actor who plays her is 24 years old, in this drama she looks about 12.
This line from both the book and the drama: 时光匆匆,你依旧在我心中闪耀 Shíguāng cōngcōng, nǐ yījiù zài wǒ xīnzhōng shǎnyào Time flies, you still shine in my heart. This hits me right in the feels.