Hola! I'm pretty sure 2021 wasn't everybody's favorite year. There is still so much going on and the pandemic is not over yet. All we can do is stay at home and try the best we could to survive. For me, even though 2021 wasn't a good year, I still found it fascinating all thanks to Chinese dramas. Readers, we've been around for some time, and we've been collecting the best Chinese drama for your must-watch list. These are the 10 best Chinese dramas in 2021 according to our list… Let's Go 😉
Best Chinese Dramas in 2021
10. "The Sword and The Brocade"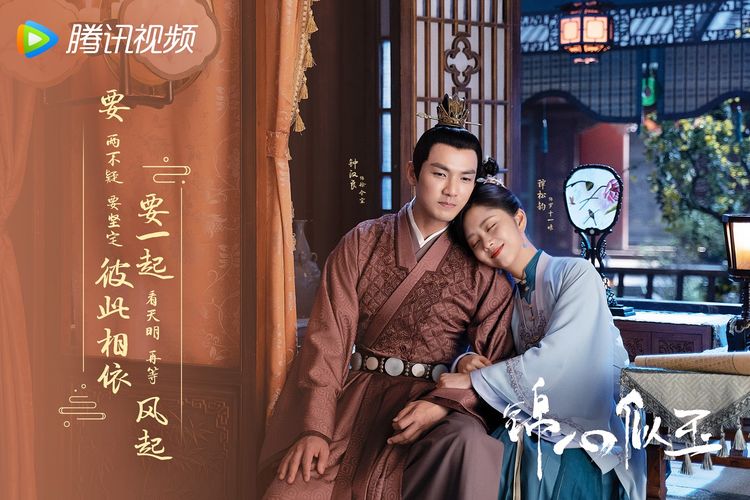 Genre: Romance, Drama, Mystery, Historical, Harem
Casts: Wallace Chung, Tan Song Yun
Episodes: 45
Year of Released: 2021
The Sword and The Brocade drama is a Chinese romance drama with a hint of mystery. Perfect for a relaxed weekend.
This drama tells the story of Luo Shi Yi Niang and her husband General Xu Ling Yi. The once carefree Shi Yi now must face all obstacles in her marriage. A biased mother-in-law, an indifferent husband, scheming concubines, and the top of that, she still needs to discover the truth behind her mother's death.
9. "My Dear Guardian"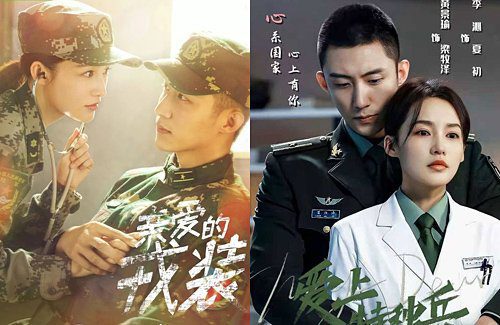 Genre: Military, Medical, Romance
Casts: Johnny Huang, Li Qin
Episodes: 45
Year of Released: 2021
If you are into a romance story between a cold and rigid military man and a bubbly doctor, feel free to watch My Dear Guardian drama.
Liang Mu Ze is a military officer with a promising future while Xia Chu is a clever young doctor. Both of them was too busy to pursue their career, and it made their mothers worried about their marriage. So the mothers set up a plan to bring them together. The plan worked out, Lian Mu Ze and Xia Chu ended up as a housemate, and later they become a lover. Together they must face a myriad of hardships, including a grand scheme related to their pasts.
8. "Falling into Your Smile"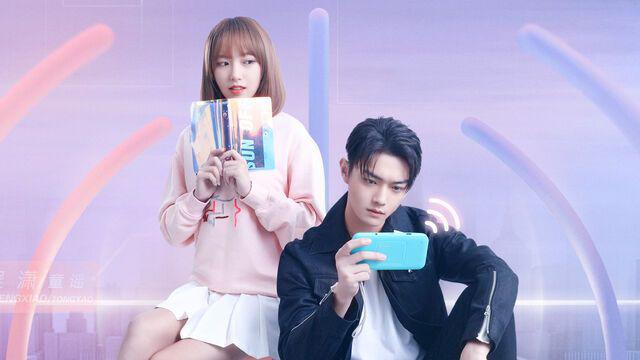 Genre: Comedy, Romance, Sport, Youth
Casts: Xu Kai, Cheng Xiao
Episodes: 31
Year of Released: 2021
If you were interested in E-Sports but also craved sugary moments, you might want to see this one. Falling into Your Smile is a hilarious rom-com drama perfect for your lazy weekend.
The all-male E-Sport team, ZGDX OPL was famous for being an unbeatable team. Everywhere they go, they always followed by groups of female fans who clamoring around them, especially the handsome captain, Lu Si Cheng. When a cute, adorable, hardworking and ambitious Tong Yao join the team as the only female player, will the hard-to-please Lu Si Cheng be able to resist her charm?
7. "Our Secret"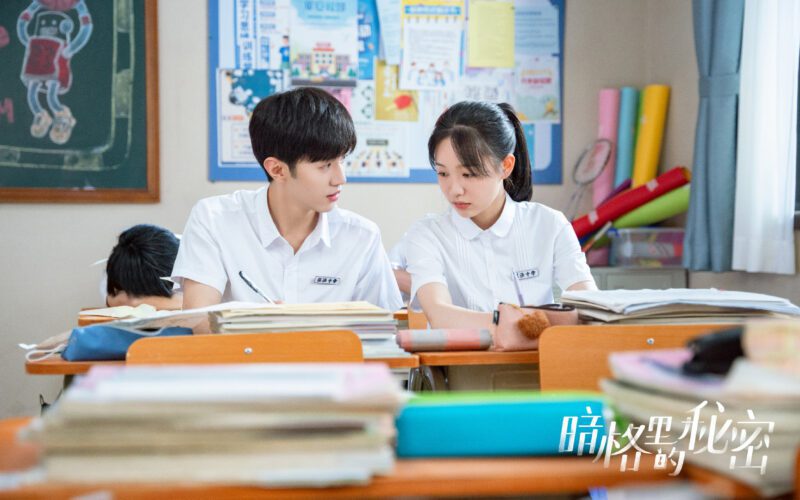 Genre: Youth, Romance, Drama
Casts: Chen Zhe Yuan, Rainbow Xu
Episodes: 24
Year of Released: 2021
What's more fascinating than a school romance? Young people were always bold, dauntless, and passionate about love, a good combination for a great love story. These are Our Secret drama all about.
Ding Xian and Zhou Si Yue were childhood friends. Ding Xian is an introverted but stubborn girl, while Zhou Si Yue is the exact opposite of her. Starting as frenemies, Ding Xian and Zhou Si Yue have each other's backs through the ups and downs of their life. Their love story began at high school, went on through college, and eventually lasted for a lifetime.
6. "The Long Ballad"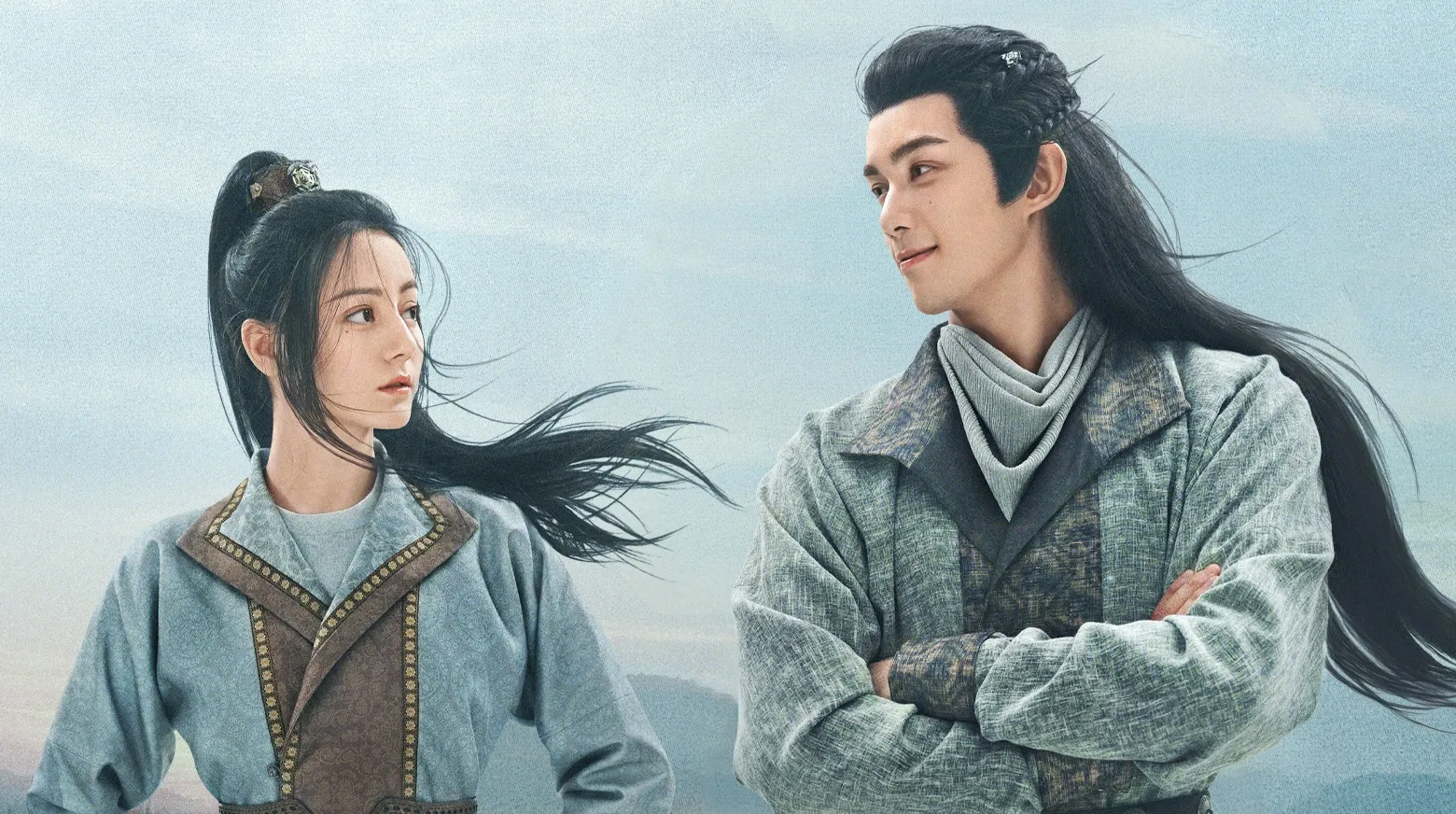 Genre: Wuxia, Historical, Romance, War
Casts: Dilraba Dilmurat, Leo Wu
Episodes: 49
Year of Released: 2021
The Long Ballad drama is a Chinese wuxia drama with a thick plot about a power struggle for the throne. This drama has a new concept of presentation by adding a donghua scene between the live actions. The Long Ballad has the perfect combination of a good story and amazing actors, it was the right choice for the action lovers.
The Long Ballad tells us the story of Princess Li Changge, the crown prince's daughter. When her parents were murdered, she became a fugitive. Later, Li Changge embarked on a journey to raise an army and avenge her parent's death. On her long journey, she faced many hardships and met many people who eventually helped her to grow up and change her point of view. Among the people she met, there was Ashile Sun, the adoptive son of the Great Khan from the Ashile Tribe. Fate has brought them to walk side by side and face the difficulties together.
5. "Novoland: Pearl Eclipse"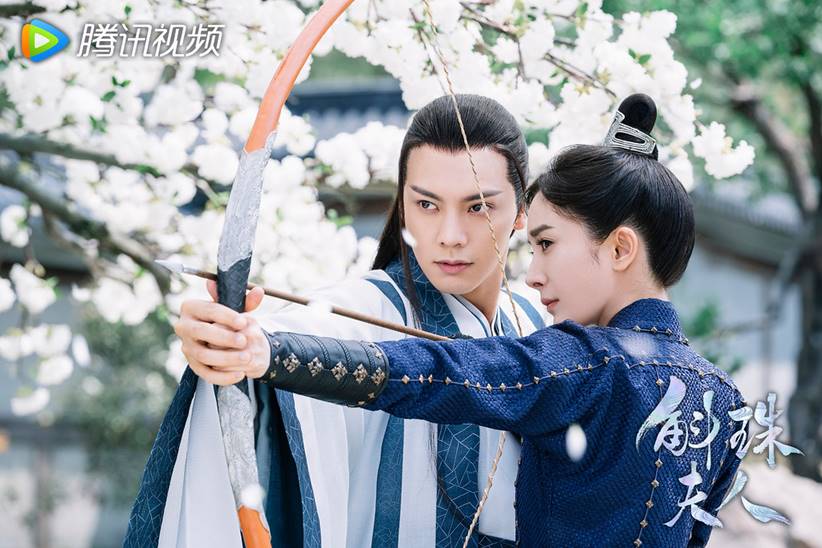 Genre: Romance, Fantasy, Historical, Wuxia
Casts: Yang Mi, William Chan
Episodes: 48
Year of Released: 2021
Fantasy world, amazing fighting scenes, and beautiful actors. Novoland: Pearl Eclipse drama has it all. All you need is a perfect couch and serene time to watch this wonderful drama.
Ye Haishi is a village girl who lived by the sea. Her parents worked hard to collect pearls because at that time everybody was burdened with a heavy pearl tax. When corrupt officials destroys her village, she was rescued by Fang Jianming, the leader of Jifeng Pavillion, the Emperor's Secret Service. Thus, she becomes the youngest disciple of Jifeng Pavillion under the disguise of a boy. As the youngest disciple, Haishi was capricious and prone to problems. Her master and senior brother would be the ones who cleaned up the mess. Her carefree life was disrupted when everything gets more complicated because Haishi falls in love with her master, the mysterious Fang Jianming.
4. "Word of Honor"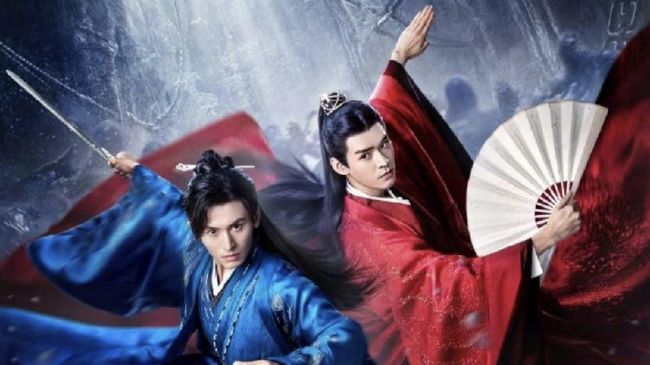 Genre: Wuxia, Mystery, Fantasy, Political
Casts: Zhang Zhe Han, Gong Jun
Episodes: 36+1
Year of Released: 2021
Word of Honor drama was a calling for those who crave for BL troupe. It has everything that you've been dreaming of. Handsome faces and swoon-worthy scenes were delivered right in front of you.
Zhou Zi Shu is the leader of an assassin organization. He was the only one left from his sect, the Four Season Manor. Because the feelings of sorrow and remorse, Zhou Zi Shu decided to left the organization and lived a carefree life. On his journey, he crossed paths with Wen Ke Xing, a mysterious person who is attracted to him. Together, they wander around the jianghu when it was in turmoils because of the legendary Glazed Armour.
3. "One and Only"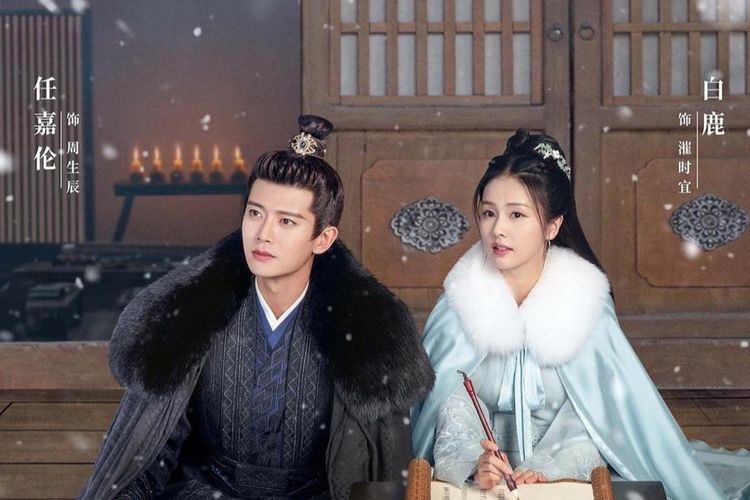 Genre: Wuxia, Romance, Political
Casts: Ren Jia Lun, Bai Lu
Episodes: 24
Year of Released: 2021
I won't say much about this drama. If you need a good cry (and a handsome male lead), go and watch this drama…😭
Zhou Sheng Chen has vowed not to marry for a lifetime because he wants to protect the country. As an accomplished general, his reputation was impeccable. But one day, a sheltered, young, and beautiful but mute Cui Shi Yi was sent to his manor to become his disciple. Slowly, their mutual respect as master and disciple changed into love. What will happen to them? Will they be able to face the hardships and stand side by side as a lover?
2. "You Are My Glory"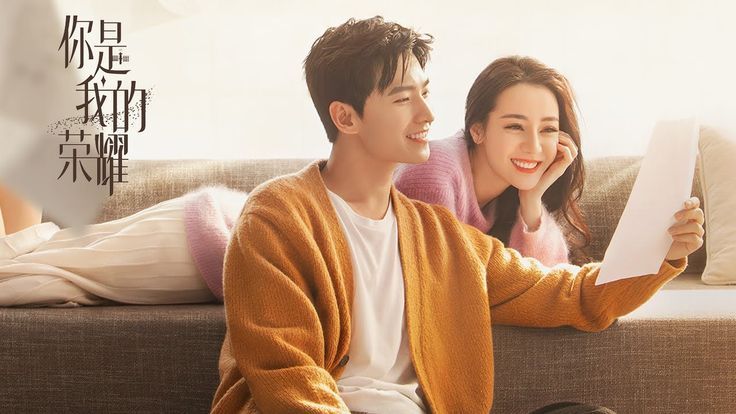 Genre: Modern, Comedy, Romance, Life, Youth
Casts: Dilraba Dilmurat, Yang Yang
Episodes: 32
Year of Released: 2021
This is the drama that crashed the server! When you need an amount of fluff and sugary goodness, with the least amount of complications for a very relaxed weekend, You Are My Glory drama is the answer. There are a lot of reasons why You Are My Glory is so satisfying. This drama truly one of the best Chinese drama in 2021 you can find.
Yu Tu and Qiao Jingjing were classmates since secondary school. Qiao Jingjing who has been admiring Yu Tu confessed to him, but unfortunately, she was turned down. When Yu Tu and Qiao Jingjing met a decade later, both of them were now adults at the height of their careers. When they were able to reunite, old feelings were revisited.
1. "The Rebel Princess"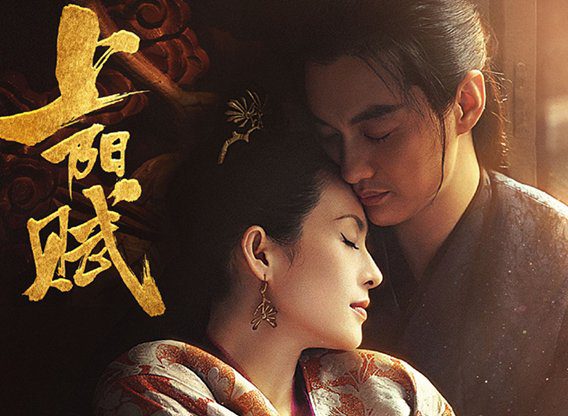 Genre: Historical, Romance, Drama, Melodrama
Casts: Zang Zi Yi, Zhou Zi Wei
Episodes: 68
Year of Released: 2021
The Rebel Princess drama is quite a long drama but it is worth it. It has world-class cinematography, beautiful costumes, exceptional actors, and a great story. Everything that you've been asking for from a drama. In the whole CDrama universe, The Rebel Princess is a must-watch.
This drama tells us the story of Princess Wang Xuan who was forced to marry Xiao Qi, a powerful but low-born general. Their marriage was centered in the middle of a power struggle and their presence was pivotal. As the plot thickens, Wang Xuan and Xiao Qi must rely on one another to overcome the hardships and the conspiracies.
Have you watched all of them? Then tell us, dear readers, do you agree with our list? Or do you have another opinion? Please, write down your comment. We'll appreciate that. Thank you! 😉