Hola readers… this is the Ending Explained of Vin Zhang and Wu Qian's newest drama, Here We Meet Again. The ending was sweet, satisfying, and extremely witty which makes you crave more. So, what are you waiting for? Let's start!
Here We Meet Again Ending Explained
What Happened To Xiang Yuan?
At Velin's Year End Management Summary Meeting, Li Qin tried to make Xiang Yuan fired by reporting her disappearance at the product launch event. Xiang Yuan had prepared for her attack and she countered it by reporting Li Qin's corruption over the years. Everybody was shocked, including Li Yong Biao.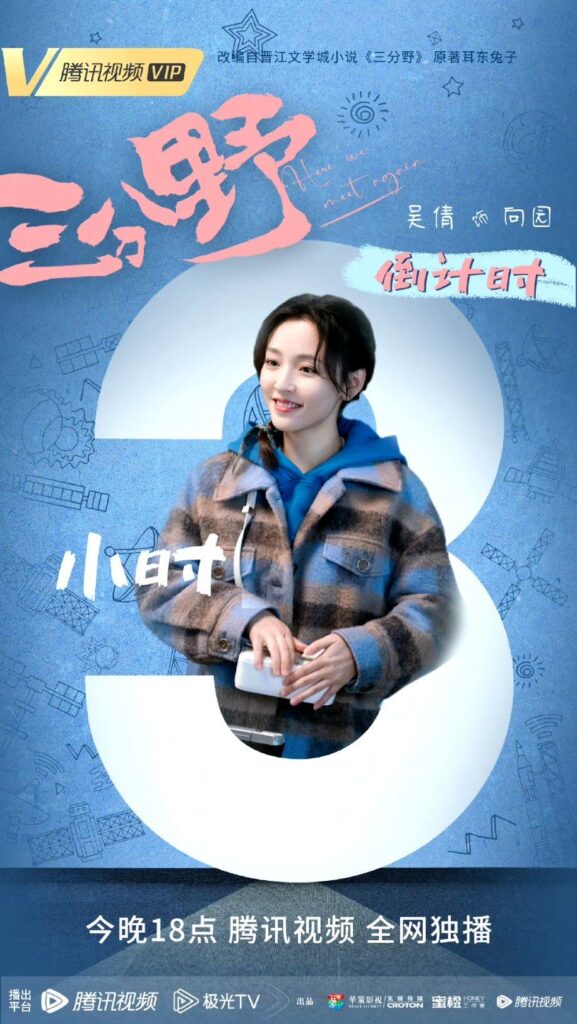 Li Qin had doubled all the company expenses. Half of it went to her bank account. Xiang Yuan showed the private ledger that she got from Li Chi. Li Qin was speechless so Yang Ping Shan backed her up. He told Xiang Yuan to stop the presentation and rebuked her for accusing her superior.
Xiang Yuan was not satisfied with him. Before she could say anything, Li Feng Bai opened the door and Situ Ming Tian entered the room. He said that he have heard all the reports from behind the door and immediately announced that Li Qin was under investigation. Yang Ping Shan could not help her in front of Situ Ming Tian. So she has to fend for herself. Li Qin said that Xiang Yuan framed her.
Suddenly Situ Ming Tian said that he wanted to drink the jus on the table. Li Yong Biao and Yang Ping Shan immediately served. But Xiang Yuan suddenly said no. When everybody thought that Xiang Yuan was too brazen, Situ Ming Tian used the chance to announce that Xiang Yuan was his granddaughter. Nobody sees it coming, including Yang Ping Shan and Li Qin.
Because of Li Qin's incident, Situ Ming Tian was worried about Xiang Yuan's future in the company. He was afraid Yang Ping Shan would hold against her. Meanwhile, Xiang Jia Mian refused to take over the family business.
Situ Ming Tian decided to close down Velin, but Xiang Yuan told him not to do that. She said that Velin had a good prospect in truck navigation. After Li Qin was dismissed, Xiang Yuan took her spot as the Deputy General Manager in Velin. Li Qin wanted to revenge, so she made a list of connections with Velin personnel.
She thought people would hate a person who entered the company through connection. However, the effect was the other way around. People around Xiang Yuan were excited to learn this fact.
When the rumor of the closing down of Velin was spread the employees were worried. Situ Ming Tian decided to give Xiang Yuan and Velin one more chance. As long Velin could remain self-financing, he would not close it down. The time limit given was a year. Xiang Yuan announce it to the employee and they were ecstatic.
After the marriage promise, Xu Yan Shi told Xiang Yuan everything. That they had known each other since kindergarten before they met again in high school. However, he was forced to move before he could even say goodbye. Xu Yan Shi pretended to know her by accident and taught her how to play games.
He was happy when Xiang Yuan confessed her love to him. But before they could start a relationship, Xu Cheng Li came and he had to take care of him. He did not know how to explain, so he asked for a breakup. The next time they met was a few years later in the taxi. On 30th May, they did not get the marriage certificate due to work, but they spent the night together for the first time.
Xiang Yuan had to step in and work for Donghe when her grandfather was admitted to the hospital. He was too tired and at the moment, Donghe was facing an urgent matter. Yang Ping Shan left the company and took Donghe's CTO, Donghe's core technology team, and shareholders with him. Li Feng Bai's words made the Xiang siblings realize that they never helped their grandfather's problems. They never realized that they had enjoyed his hard work but never took the corresponding responsibilities.
Xiang Yuan started to find a new CTO. Chan Shan came by and advised Situ Ming Tian to use Xu Yan Shi to take over Lyu Zeyang's position. Under heavy stress, Xiang Yuan could not get through Xu Yan Shi's phone. It turned out he was admitted to the hospital for small injuries because he shielded Professor Liang.
In his ward, Xiang Yuang listened when Professor Liang and Xu Yan Shi talked about the research institute. Initially, Xiang Yuan wanted to ask Xu Yan Shi to fill the CTO position at Donghe. But then she canceled her plan. She thought that Xu Yan Shi finally got what he had been dreaming of. Therefore, Donghe and her should not stand in his way. Yet, Xu Yan Shi decided to ask for the CTO position from Situ Ming Tian and made Professor Liang come up to Xiang Yuan and scold her.
Xiang Yuan took drastic measures and said to Xu Yan Shi if he took the CTO position at Donghe, they would break up. She did not want him to sacrifice his life for her. She could not afford it. But Xu Yan Shi said that he did not accept the decision.
Xiang Yuan was a brazen woman. She did not fear offending the board of directors. She emphasized that she was not as easygoing as her grandfather. Her life was getting better after her friends at Velin came to help Donghe. Even Chen Shu came and they reconciled as best friends.
After the tech department's problem was solved, they have to deal with the finance problem. Xiang Jia Mian sold his flight base and Situ Ming Tian sold their apartment. When they were close to the payment time, Xiang Yuan begged the bank to help them with their loan problems but failed.
Xiang Jia Mian decided to get married to Jiang Xiao Man, so her father's company could help Donghe. Xu Yan Shi's mother suddenly send a huge amount of money after he came to the USA and talked to her. But the real help unexpectedly came from Xu Yuan and her husband Yi Shi. His Jiayi Group was willing to vouch for Donghe, so the bank could approve their loan program.
Xiang Yuan transferred the money back to Isabel, Xu Yan Shi's mother, because she did not want the money to complicate their relationship. She also returned the money from Jiang Xiao Man's father for the same reason. Xiang Yuan did not want her brother's marriage to be related to Donghe.
Xiang Yuan found a diamond ring on Xu Yan Shi's jacket. She already imagined a proposal, but it never came until the satellite launch succeeded.
Fast forward to a few years later, a little kid came to the Bureau of Civil Affairs to sell his house. A kind auntie came and explained that the Bureau of Civil Affairs was a place for adults to get married or divorce.
So the boy told her to help his parents with the divorce because his father was too busy working. Then a lady in white panicked an approached the boy. The lady scolded the boy and his father. She was Xiang Yuan and the boy was Xu Yan Cheng, her son with Xu Yan Shi.
Xu Yan Cheng was confident that his father would be far away. But then he heard his father call his name, Xu Yan Cheng turned into a sweet talker boy and asked his mother whether she had a hard time at work.
What Happened to Xu Yan Shi?
Situ Ming Tian found out that Xu Yan Shi was Xiang Yuan's boyfriend after Li Feng Bai found him hiding in Xiang Yuan's closet. As a grandfather, Situ Ming Tian was concerned about his granddaughter's love life with Xu Yan Shi. In his eyes, Xu Yan Shi was a researcher and he was afraid he would be like Xiang Yuan's mother who was always busy with her job and left her by herself.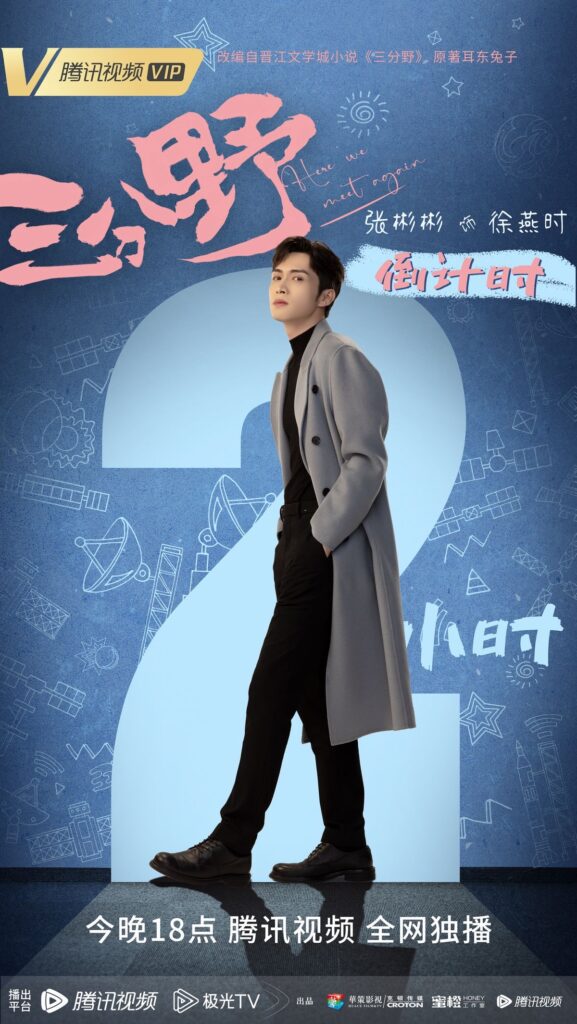 Although he said that they make a perfect couple, they should not be together. He hoped that if someday they broke up, he begged Xu Yan Shi not to pester Xiang Yuan.
Situ Ming Tian invites Professor Liang to a meal. He introduce Xiang Yuan to the professor who turned out to be her mother's friend. Yet, Professor Liang was there to avenge his most prominent student. He said that Velin has treated his student poorly. Situ Ming Tian, Li Yong Biao, and Yang Ping Shan were stunned. Only Xiang Yuan smiled brightly because finally there was somebody who could do something she always wanted to do.
Xu Yan Shi was heartbroken when his father came to pick up Xu Cheng Li on the Spring Festival holiday. After years of living together, Xu Yan Shi and Xu Cheng Li's bonding was strong and they did not want to part.
However, Xu Yan Shi told Xu Cheng Li that he could not always care for him thoughtfully. Xu Cheng Li asked Xu Yan Shi whether he was a burden to him. Xu Yan Shi answered that he named him Cheng Li because it means the best gift for him and he was never a burden. Xu Yan Shi did not want to see him leave, but after a while, he looked at his brother with teary eyes.
The Spring Festival holiday that was supposed to be a happy time turned sad. Thankfully, Xu Yan Shi's friend Wang Qing Yi and his new boss, Lin Kai Rui came to celebrate the holidays with him. Xu Yan Shi did not want Xiang Yuan to find him in a bad mood, so he turned off the phone. Yet, it make her restless, and went out to find him. Xiang Yuan went to see Xu Yan Shi accompanied by Feng Jun.
However, his presence made Xu Yan Shi misunderstand. The truth was, Xiang Yuan met Feng Jun at Xu Yan Shi's apartment. Because the phone was turned off, she could not find him. Feng Jun find Xu Yan Shi's whereabouts because he checking on his friends moment on Weibo.
Xiang Jian Mian got involved in a fight at the pub. Xu Yan Shi got injured because he protect Xiang Yuan. When she treat his injury, Xu Yan Shi told her that he was in a bad mood because his father took Xu Cheng Li away. Xiang Yuan told him to promise not to keep things from her again. They kissed and it lead to a promise to get married on May, 30th. 🥳
Xu Yan Shi's friend made an effort to praise Xu Yan Shi in front of Situ Ming Tian. They did it intently that Situ Ming Tian had a nightmare about Xu Yan Shi. Situ Ming Tian invited him to a hot spring and talked about the boy that Xiang Yuan admired in high school. He was stunned when Xu Yan Shi told him that the boy was him.
They had been known for a long time, yet because he was not confident enough, they missed each other for years. He also told him that as long as he was with Xiang Yuan, even if it was a moment or a lifetime, it was enough for him. And when she no longer wants to see him, he would respect her decision.
Situ Ming Tian was touched by the sincere feelings that he had for his granddaughter. He finally accepted Xu Yan Shi as Xiang Yuan's boyfriend. But of course, he would not say it blatantly. He said that he would watch over him and he was not saved yet.🤣
Professor Liang asked Xu Yan Shi whether he would like to join the Global Navigation Conference and worked at the research institute, which was Xu Yan Shi's dream since he was in college. When he was busy at the conference, Xiang Yuan faced troubles. Her grandfather was admitted to the hospital and Donghe Group suddenly was on the verge of collapse. Xiang Yuan was very busy with Donghe that Xu Yan Shi started to sense that something was wrong with her.
However, Xiang Yuan refused to tell him. It was Lin Kai Rui who tell him the real situation. He realized when he accidentally met Xiang Yuan when she talked to Zhou Yu Chen about the CTO position. He was angry at her for not telling him about her problem. So Xu Yan Shi decided to go to Situ Ming Tian and asked for the CTO position.
Xu Yan Shi worked hard in his position. His crew in Velin wanted to support Donghe and Li Yong Biao agreed to their request. So they went to the headquarter to be his aide. Even his best friends from another company also came to Donghe. Situ Ming Tian secretly told Li Feng Bai to help Xu Yan Shi with his resume for the research institute. Situ Ming Tian told Xu Yan Shi that Xiang Yuan was a proud girl who was harsh to herself, just like her grandmother.
Xu Yan Shi was happy that Xiang Yuan came to their teacher's birthday. However, the party was ruined because Feng Jun tried to provoke him about Xiang Yuan. Xu Yan Shi did not beat him up because he did not want their friend to talk about Xiang Yuan later.
But when they met again in the street, Xu Yan Shi punch him twice. Xu Yan Shi and Xiang Yuan reconciled that night. He gave her many birthday gifts that he had been collecting every year until Xiang Yuan reached 100 years old.
Xu Yan Shi made up his mind to enter the research institute after Xiang Yuan told him that she wanted him to be like her mother, a researcher. He then flew to the USA to find his mother. He almost could not join the interview, but he managed to come on time. After he finished with Donghe's problem, Xu Yan Shi was able to finish every task and give the CTO position to Zhou Yu Chen.
Xu Yan Shi was recruited by the research institute and lived a fulfilling life there. His satellite launch succeeded and everybody cheer for it. Six days after the launch, Xiang Yuan already has the ring on her finger. Xu Yan Shi told her to marry him any time she want.
What Happened to Gao Leng and Chen Shu?
Li Dong changed his target to Chen Shu and this made Gao Leng restless. However, Chen Shu and Gao Leng keep making awkward interactions every time they meet. Xiang Yuan saw Lu Dong and asked Chen Shu to pick up his son from school. She stopped Gao Leng from watching them and told Gao Leng to drive her home. Yet, at the apartment, he saw Chen Shu hugging Lu Dong's son. Gao Leng was brokenhearted and thought that he no longer had the opportunity to be with Chen Shu.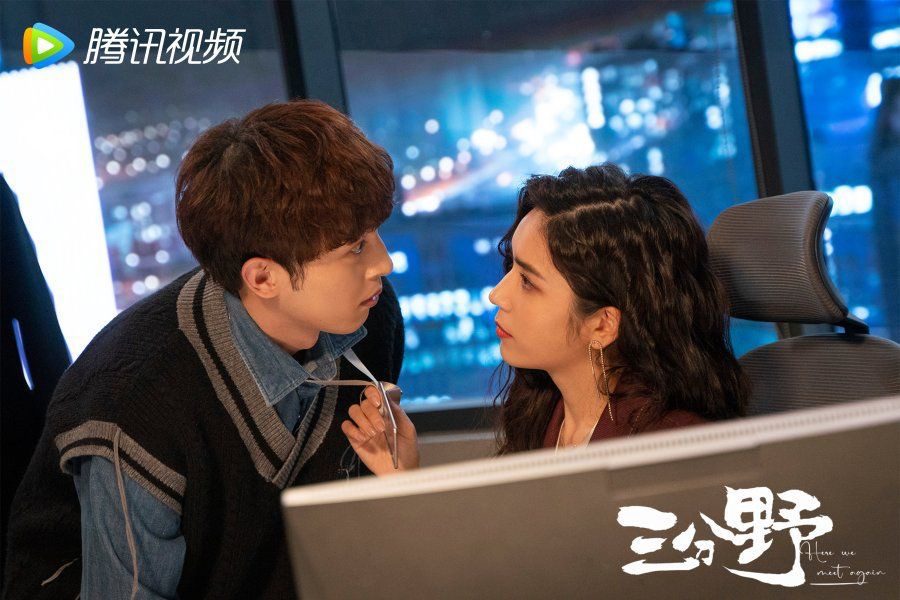 At a dinner meeting, Xiang Yuan asked Gao Leng to accompany her. He accidentally saw Lu Dong and his friend talking about Chen Shu. He got emotional, but Xiang Yuan held him down and told him to not be impulsive. But secretly, Gao Leng called Zhang Jun and told him to help beat Lu Dong. Before Gao Leng could even start to beat Lu Dong, his bodyguard was already beaten Gao Leng up. Zhan Jun was so scared that he could not go to help him. Lu Dong only saw him condescendingly and left.
The next day, Chen Shu told Xiang Yuan about the incident. She was so angry because Gao Leng was always involved in a fight. Xiang Yuan said that Chen Shu might be too prejudiced toward Gao Leng. She also reminded her that Gao Leng was the man who always accompanied her along the way. And he had changed a lot for her.
Xiang Yuan mentioned that she knew that Lu Dong was pursuing Chen Shu and reminded her that he was not a good person. Chen Shu protested and said that Lu Dong was only a client. Xiang Yuan then told her that she did not have to handle the business with Lu Dong anymore. She would give the matter to Shi Tian Yao.
Chen Shu was angry and said that she had been living a hard life and that Xiang Yuan should not interfere with her life or client. Xiang Yuan then tells her that Lu Dong had brought another woman with him last night.
If Chen Shu wanted to be one of his women, she would not get in her way. Chen Shu was emotional and said that she would do that. But when she turned her back and saw Gao Leng behind the glass door, listening to their conversation, she was stunned. Gao Leng left with an indescribable expression on his face.
Chen Shu learned the truth when Lu Dong's son told her that the other woman only want his father's money. From him, Chen Shu learn that Lu Dong had a lot of girlfriends and keep a lot of women's numbers on his WeChat.
Gao Leng and Chen Shu reconciled after they went to a celebration party to welcome the new CTO. It was Shi Tian Yao who made Chen Shu realize his love for him. She told Gao Leng that she was never together with Lu Dong. She had been waiting for him to come to her. Gao Leng completely surrendered after Chen Shu gave him a long and hot kiss.
What Happened to Yang Ping Shan and Li Qin?
Li Qin was Yang Ping Shan's mistress and they have a kid together. Yang Ping Shan blamed Li Qin for not figuring out the relationship between Xiang Yuan and Situ Ming Tian. Yet, he has arranged everything for her. He asked Li Qin and their son to leave abroad for a while, but Li Qin was unwilling.
Yang Ping Shan leave Donghe and took Donghe's CTO, Donghe's core team, and shareholders with him. He create a new company named Pingshan and tried to hijack Donghe's product. He made sure that no person with technology talent could be recruited as Donghe's new CTO. But, he never thought that it was Xu Yan Shi who could help Donghe from the dire situation. Yang Ping Shan and Li Qin's good life did not last for a very long time. Yang Ping Shan and Li Qin were arrested by the police because of embezzlement.
My Musing
Finally, this Here We Meet Again drama came to an end. The ending was happy and satisfactory for me. There were some time-skip, but the director made a smooth transition. The one thing I regret was we could not see the proposal much less the marriage scene.
So, dear readers, what do you think about this drama? If you want to know my opinion on Here We Meet Again, you can read it on Here We Meet Again drama review post. Don't forget to write your comment below. I'll see you in the next post of Ending Explained!