Dear readers, this She and Her Perfect Husband drama finally ended a few weeks ago. I'm still working on the recaps, but I knew that some of you might want to know the ending of this drama. For me, She and Her Perfect Husband drama had a happy ending. I will explain the detail about the ending in this She and Her Perfect Husband ending explained post.
What happened to Qin Shi and Yang Hua? Would they be able to keep their relationship although it was built over a lie? How about Tao Jun Hui and Wu Fei? Well.. let's find out.
And if you were curious about my verdict of this drama, feel free to visit my post about She and Her Perfect Husband drama review. Happy reading!
She and Her Perfect Husband Ending Explained
What Happened to Qin Shi's Career?
After Qin Shi's marriage lies were exposed to Tang Yi Hui and Jin Cheng thanks to information from Wu Fei. Qin Shi was demoted to a legal assistant. On the day after the demotion, Qin Shi managed to anger Wu Fei to the point she chose to resign from Cheng & Hui. She also did not forget to reprimand Zhuo Qian Qian, who had betrayed her.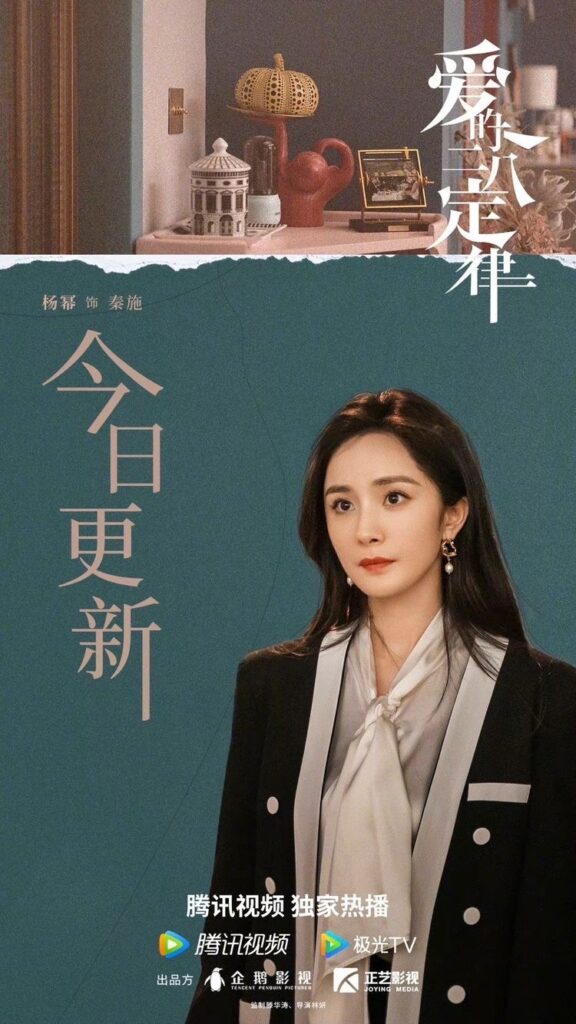 Qin Shi still handled the Yao Yao case, a hot potato that everybody avoided. Well, she could not avoid it since Tang Yi Hui forced and threatened her to take the case. Tianhang had already merged with Cheng & Hui, but Yin Zhi Qiang still wanted to sue Yao Yao and even asked for several conditions that were illogical. Qin Shi found out that the reason behind this complicated case was a personal grudge.
Yin Zhi Qiang was a molester who took advantage of the female employees under him. Yet, he could not lay his finger on Yao Yao even though he had spent a great effort to buy her gratitude. Qin Shi was an opportunist but she still had a conscience. And now her conscience told her that Yin Zhi Qiang was a scum who did not deserve to be defended. Qin Shi asked for Li Dai's help. She took over the case as Yao Yao's lawyer while Qin Shi tried her best to do her job as Tianhang's lawyer and help Yao Yao at the same time.
For Qin Shi, life was giving her a lemon. It all depended on her whether she could change it into a lemonade or not. Her cooperation with Li Dai was exposed to Tang Yi Hui. The lady boss was furious, she scolded Qin Shi because what she did was pure betrayal. Qin Shi asked Tang Yi Hui whether she really wanted Chen & Hui to defend a bad person like Yin Zhi Qiang.
Tang Yi Hui's answer disappointed her and Qin Shi chose to resign. Tao Jun Hui heard her resignation and immediately came to her. He wanted to help her because he did not want Qin Shi to leave Cheng & Hui. Qin Shi accidentally met her mentor, Bian Jing. She explained to Qin Shi that after she left the law firm, Bian Jing realized that all this time she was wrong.
Society justice was not upheld by one person only. Qin Shi had done enough of her share and Bian Jing hoped that after Qin Shi left, it would open Cheng & Hui's eyes that women worth more than just fancy words.
Qin Shi went full force to handle Yao Yao's case. She opened her own law firm and together with Li Dai, she made a class action against Yin Zhi Qiang. They had a hard time collecting evidence even though there were 40 women who had been a victim of Yin Zhi Qiang. But help had come for them.
Yang Hua provided her with Gang Zi's assistance. While Tao Jun Hui also gave her a piece of key evidence. A video that he and Hai Tao recorded when Yin Zhi Qiang molested a woman named Han. Both men helped her secretly. Seven months later, after a series of hard work, Qin Shi and Li Dai won the class action and became famous.
Qin Shi rejected a job offer and senior partner position from Cheng & Hui. Tang Yi Hui told her that Pang Ding Fang and his mistress died because of an accident. Lan Xiao Ting would inherit all his assets and she wanted Qin Shi to be her lawyer. Qin Shi did not want to return to Cheng & Hui.
Yet, she did not have any intention to sever her relationship with them. Hence, she found a perfect solution. Qin Shi would cooperate with Cheng & Hui and become Lan Xiao Ting's lawyer. The lawyer fee would be split into two, for her and for Cheng & Hui. Tang Yi Hui and Jin Cheng agreed and they parted ways with happy expressions and fat bank accounts.
What Happened to Yang Hua's Work Life?
A relationship has changed Yang Hua into a better person. The loner was finally willing to step out of his home and worked like others. Although he was willing to have any kind of position, his halo still shone brightly alongside his stubbornness. Cai Liang was helpless to see his genius friend willing to work on a job which was waaay below his competencies.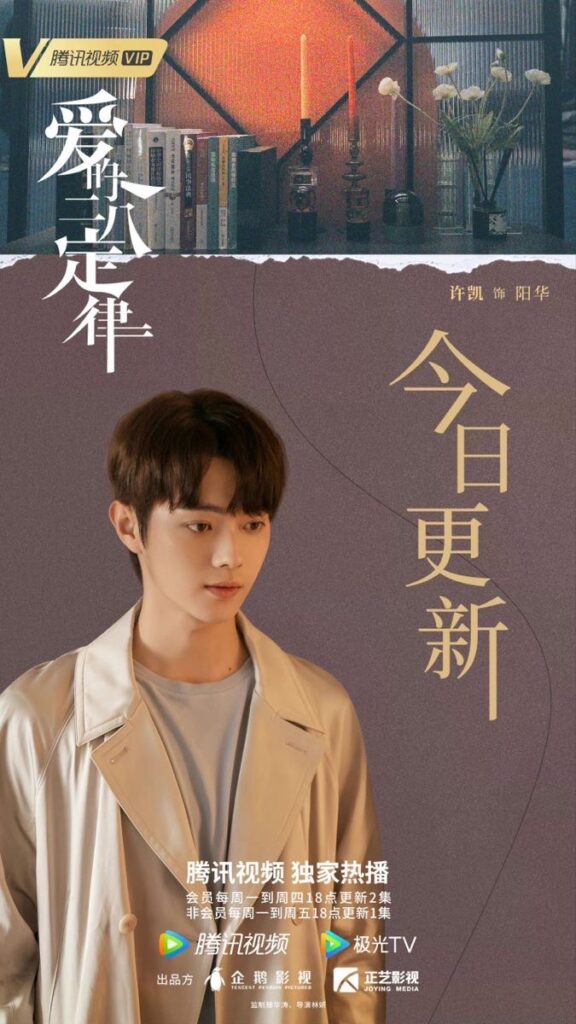 After his encounter with Wang Jie Sen, Yang Hua was able to face his past career failure and make peace with it. Now he worked in the bank for one reason, to buy a house for himself and Qin Shi and use it as a token of love to propose to her. As an employee, he got more benefits if he applied for housing financing there. Well.. Yang Hua was surely thinking economically. 💸
After the Hangzhou case, Yang Hua wrote an email to Hu Ping and advised him to reconsider his intention to invest in the new energy project. Hu Ping was interested in his report and wanted to know his aim, so he called Yang Hua. Yang Hua said that if he accepted his analysis, he asked Hu Ping to reconsider his investment in Cheng & Hui. Hu Ping also invited him to come to his house.
When Yang Hua attended the invitation, Hu Ping personally apologized for the Hangzhou case because he did not know that Qin Shi was Yang Hua's wife. But Yang Hua said that Qin Shi always took her work seriously, and therefore he should not apologize.
Before Yang Hua came, Hu Ping already had the report about the new energy project from his trusted source. The report stated the same thing with Yang Hua's email. However, their conclusion was different, because Yang Hua ask him to not invest in the project. Hu Ping was interested in one sentence that Yang Hua wrote in his email, "A bird in the hand is worth two in the bush". This means it's better to be content with what you have than to risk losing everything by seeking more.
Hu Ping ended up offering Yang Hua a position as his chief financial consultant. Yang Hua accepted the offer and become Hu Ping's right-hand man. And Yang Hua possibly took Cai Liang to join him, since he begged for it. Cai Liang said that he could take any position and he did not care about the salary as long it was doubled or tripled from his current salary…😁
What Happened to Qin Shi and Yang Hua Relationship?
Qin Shi and Yang Hua's relationship hit a wall when Yang Hua found the real problem in their relationship. Back then, Qin Shi saw the drunken Tao Jun Hui at the office. He just went back from a celebration of Cheng & Hui and Tianhang's merger. Qin Shi took Tao Jun Hui home but she did not know where his house was so she stopped to find him a hotel or a taxi to take Tao Jun Hui home.
She called Yang Hua so he could lend her a hand to take care of Tao Jun Hui. But before Yang Hua arrived, Tao Jun Hui had already made a move. He hugged Qin Shi forcefully and expressed his regret for losing her. Tao Jun Hui asked Qin Shi to marry him and he did not care if she was divorced, her marriage was fake after all. Qin Shi refused his proposal and said that she was married and would never divorce.
A Qin may lose their spouse because of death, but never divorce. Yet, when Tao Jun Hui asked whether she fell in love with Yang Hua, she could not answer the question.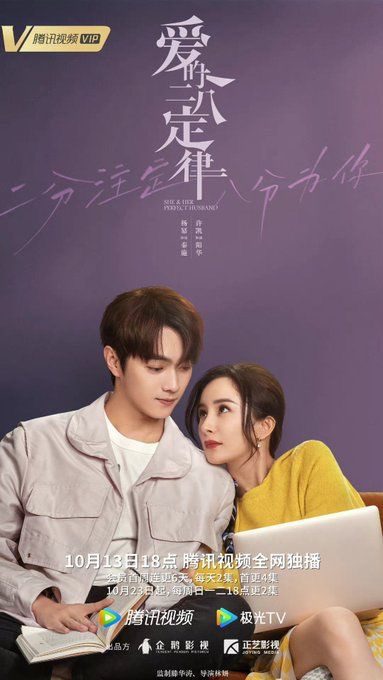 Qin Shi had a hard time admitting her feelings because she thought that she did not deserve happiness. Her family history and her job as a divorce lawyer took a toll on her. She feared marriage and married life. Qin Shi knew that she loved Yang Hua and wanted to stay with him, but she could not say the words. And Yang Hua saw and heard their dialogue.
When they returned home, Yang Hua asked for a divorce. He said that Qin Shi had breached their agreement because she used their marriage as an excuse to run away from real life and as a shield for cowardice. Right now, she took a short cut to avoid finding a partner or building a relationship since she already had one, although it was all because they shared common interest.
But at the moment, Qin Shi did not understand the meaning of Yang Hua's words. She thought Yang Hua was angry because of Tao Jun Hui's nonsense. She hugged and coaxed him, but Yang Hua was adamant to get the divorce the next day. Qin Shi was anxious and angry, so she yelled at him.
Yang Hua said that he should thank Tao Jun Hui instead because he forced Qin Shi to speak the truth or else he would never make up his mind. He said that Qin Shi should figure out what their marriage meant for her. With teary eyes, Yang Hua said that he wanted to be a person she could rely on, but he did not want to be an excuse for her to avoid reality. From the bottom of his heart, Yang Hua sincerely did not want Qin Shi to live in a lie.
The next day everything seemed like a dream. Her divorce was as quick as their marriage. Qin Shi scolded herself for her fear of marriage and married life; her incapability to admit her feelings; and to say that she loved Yang Hua and wanted to be with him. Yet, Qin Shi was clear-headed about her situation.
Although her feeling for Yang Hua was real, their marriage was fake. If she wanted a real relationship, she had to end the fake marriage before she started a new one. Both of them obviously were not happy with the separation but it was inevitable.
Because Qin Shi could not admit her feelings, Yang Hua was not sure about Qin Shi's affection for him until he heard from Li Dai that Qin Shi fell in love with him. Yang Hua could not help but smile at her words. He was happy that Qin Shi felt the same as he did. But contrary to him, Qin Shi started to feel that their relationship was starting to crumble when Yao Yao's son, Sunny, came to China. Sunny looked like Yang Hua and his habits were almost similar to his.
Both of them was serious person and vegan. Li Dai told Qin Shi her suspiciousness and Qin Shi started to get jealous. Hence, when she visited Yao Yao to talk about the case, Qin Shi did not forget to state that she did not care whether Sunny was Yang Hua's son or not. However, Yao Yao must know that she would not give up on Yang Hua because he was hers.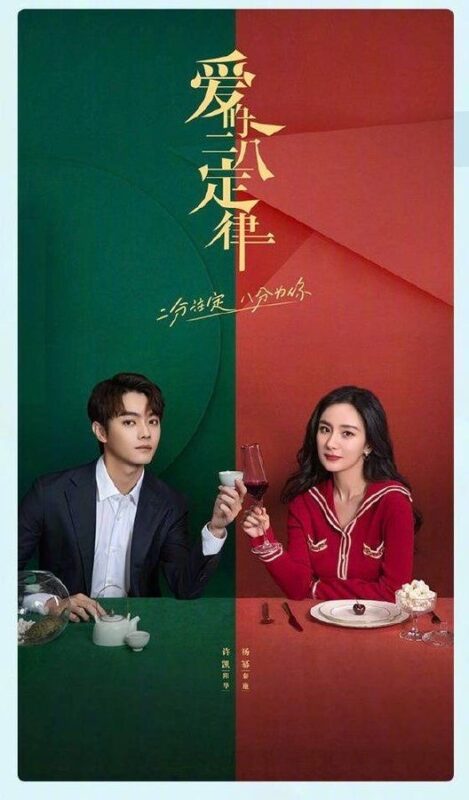 Yang Hua and Yao Yao pretended to rekindle their feelings because Yang Hua knew that Qin Shi needed some push to face the reality. Yao Yao went as far as to tell Qin Shi that Yang Hua would leave for Australia with her. According to Yao Yao, Yang Hua had changed immensely. He used to be an annoying and arrogant person, but now he was considerate of others. He did everything for Qin Shi because he really loved her and wanted to help her. For that, he was willing to let her go.
On the day when Yao Yao would return to Australia, Qin Shi's mother told her that Yang Hua had come to them and explained everything about their marriage. Yang Hua said that Qin Shi was concerned about her loved ones and she tried so hard to protect every marriage in her family. She cared too much that she did not believe that she also deserved happiness. Yang Hua divorced her to return her right to choose a partner.
He came to beg Father and Mother Qin not to put pressure on her about marriage and asked their permission to take care of Qin Shi forever, whatever their status was, married or not. And also from her mother, Qin Shi realized that it was Yang Hua who came to her apartment to clean, cook, and provide her with food stock.
Qin Shi immediately ran to the airport to stop Yang Hua from leaving. However, she missed him. Qin Shi thought Yang Hua has already left, while in reality, Yang Hua never left China at all.
Fast forward seven months later. Qin Shi lived a good life while she learned to embrace the life lesson that Yang Hua gave her. She now understood that she needed a time-out to figure out what she wanted for herself. Qin Shi and Yang Hua met again when Qin Shi returned to her apartment and found a tortoise in front of her door.
When she looked at the newly renovated apartment opposite hers, she saw Yang Hua. He had bought and renovated the apartment for three months, and now he lived there. Yang Hua stared at her with an expectant yet anxious expression. When Qin Shi address him casually just like she always did, Yang Hua knew that they will be together again.
What happened to Tao Jun Hui?
Tao Jun Hui realized that he still could not get over Qin Shi when she went to be bait at an adultery case in Hangzhou. He was so worried about her safety that he chased her to Hangzhou. After the case was settled and they ate at a small restaurant because Qin Shi was famished, Tao Jun Hui took her in his arm. He did it because his heart needed to be comforted. Only after he felt her in his arm he was relieved.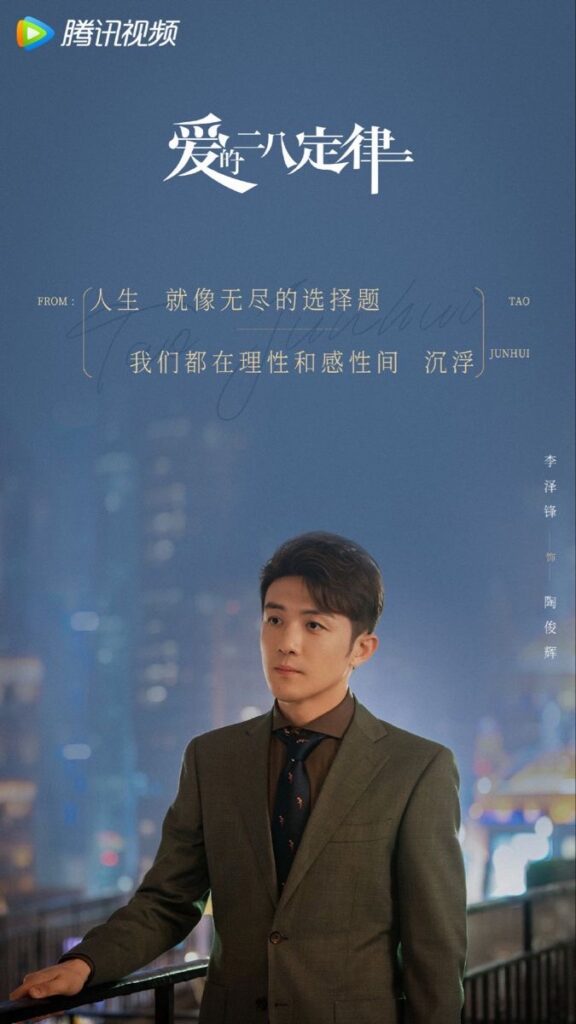 When he found out that Qin Shi was demoted because of her fake marriage, Tao Jun Hui showed his concern for her. He knew how important Qin Shi's career was to her therefore, he said that she should not admit the lie because Tang Yi Hui could not prove it. He said that he would help him.
But Qin Shi refused his help. Tao Jun Hui repeated the same moves when Qin Shi decided to resign from Cheng & Hui because she did not want to be Yin Zhi Qiang's lawyer. Tao Jun Hui spoke to Jin Cheng about her situation and Jin Cheng agreed to take her back. Yet, Qin Shi refused it again.
I'm not sure how Tao Jun Hui would help Qin Shi in this situation. Probably he would use his career in Cheng & Hui as a bargaining tool. 🤷‍♀️
Tao Jun Hui proposed to Qin Shi twice. The first was when he was drunk after an entertainment night with Yin Zhi Qiang. He forced her to listen to his proposal. He told her that she could marry him after she divorced Yang Hua. When Qin Shi mentioned about the divorce law in Qin family, Tao Jun Hui said that he could convince her father, family, even Yang Hua. But Qin Shi refused. Tao Jun Hui asked whether Qin Shi fell in love with Yang Hua. Which Qin Shi could not answer.
The second proposal was when Tao Jun Hui visited her in her new office. Qin Shi had a terrible rash because her allergy flared up and Tao Jun Hui helped her with the medicine. When he search the car for a bottle of water, he noticed the divorce certificate. Tao Jun Hui immediately asked her to marry him. He even wanted to marry her the next day. Again, Qin Shi refused him.
She said that Tao Jun Hui undeniably would be a good husband and father in the future. However, she was not ready for marriage. Rather than asking her to marry him, Qin Shi thought Tao Jun Hui should consider reconciling with Wu Fei.
Tao Jun Hui met her again when Qin Shi went to Cheng & Hui's office to meet Tang Yi Hui and Jin Cheng. At that time, he carried a box of his belongings. Qin Shi thought that he was resigning and offered him a position in her law firm. Of course, Tao Jun Hui refused because he did not resign.
He was promoted to be the head of Cheng & Hui's branch office and had to move to another city. When he entered the elevator, Tao Jun Hui told Qin Shi that she would find her happiness. Qin Shi sincerely wished him the same thing. After that, he met Wu Fei at the parking lot. When he saw her, his expression was a mixture of shock and happiness. I guess they gonna start a new chapter in another city.💖
What Happened to Wu Fei?
Wu Fei was not happy in Cheng & Hui. She made mistakes and was not confident about her capability. Wu Fei also felt insecure over her relationship with Tao Jun Hui. She took an extreme move to report Qin Shi's fake marriage to Tang Yi Hui. Tao Jun Hui tried to stop Wu Fei, but it convinced her that he had not moved on from Qin Shi.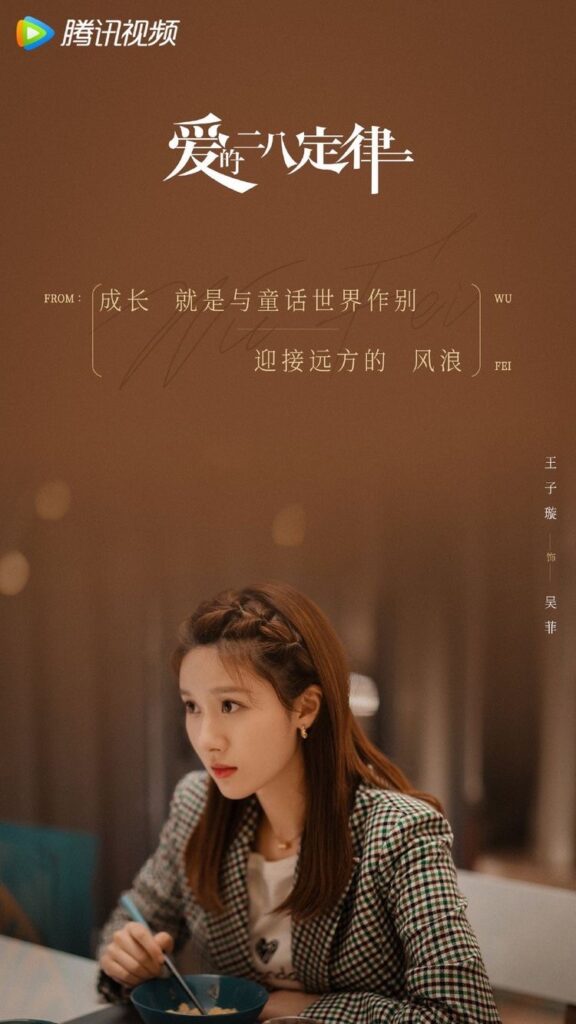 After Qin Shi's demotion, Wu Fei was still restless and anxious. She did not even want to go to work. Yet, she forced herself to go only to see Qin Shi was having a good time and relationship with other legal assistants. Wu Fei was angry and called Qin Shi to scold her. But Qin Shi was not an easy opponent. Instead of successfully scolding Qin Shi, she got rebuked instead.
Qin Shi told her that Wu Fei was different from their colleagues who fought for their position. Wu Fei got her Senior Attorney position because she played the Dad cards. Hence, nobody out there respected her. Qin Shi also said that those people could scold or bully her a bit because she also cheated on her career. But Wu Fei had no right to bully her because she also cheated to get her position.
Qin Shi reminded Wu Fei that she should use her capabilities and brains, or else somebody would take her down later. Wu Fei realized that in terms of capabilities, she was way below Qin Shi. Wu Fei was even unable to refute her when Qin Shi confronted her. In the end, she just angrily threw her book while other legal assistants congratulated Qin Shi.
That day, Wu Fei submitted her resignation letter to Tang Yi Hui. She said that she would manage her father's company. Tang Yi Hui did not retain her at all. She just made sure that Cheng & Hui still could maintain the business relationship with Ximei PR company.
Wu Fei was out of the radar months after her relationship was broken. She returned when Tao Jun Hui was transferred to another branch. She stood next to his car with a happy yet anxious face to reintroduce herself as a new Lawyer Assistant. Both of them smiled and shook hands with a wish for a good future ahead of them.
What Happened with Cheng & Hui?
After Tao Jun Hui submitted the video of Yin Zhi Qiang molesting a female employee, Tianhang withdrew their support for Yin Zhi Qiang in Yao Yao's case. Cheng & Hui was aware of it and later gave the case to a legal assistant. A sign that they would not handle the case seriously. After all, Cheng & Hui did not want to spend their resources on a case that had the potential to drag them down.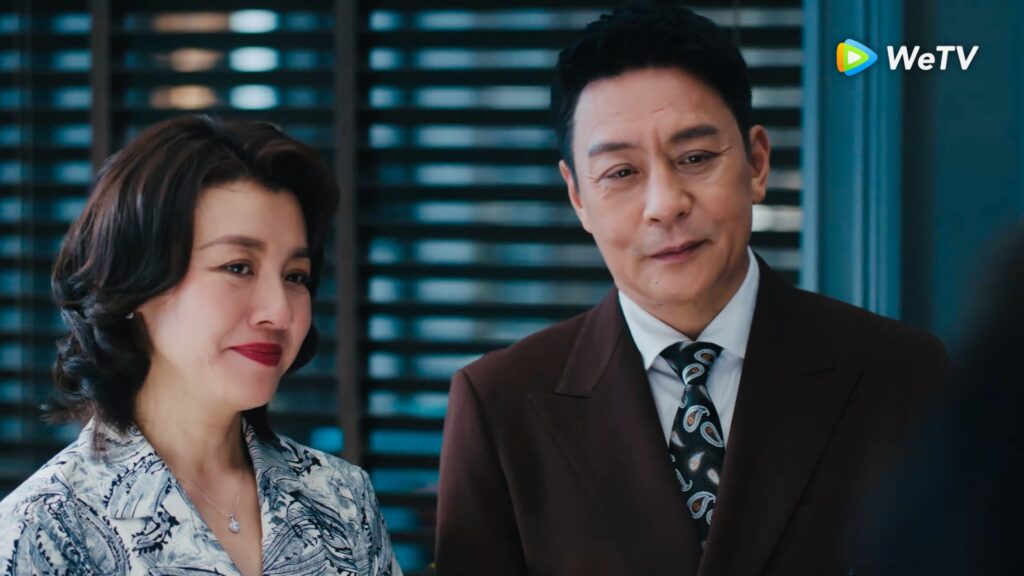 Later after Qin Shi and Li Dai won the class action, Cheng & Hui contacted Qin Shi and asked her to join their law firm as a senior partner. Qin Shi was able to guess that there was a big reason for their offer, and it was Lan Xiao Ting. She now inherited Pang Ding Fang's property and a huge amount of money was involved in it. Qin Shi refused the offer, but she still found a win-win solution for them.
Jin Cheng explained that after Qin Shi left the firm, they changed their rules. Now Cheng & Hui no longer discriminate the single female lawyer or those who had to take maternity leave. He also said that Qin Shi reminded them of their principle when they founded Cheng & Hui. Qin Shi's firm principles and conscience made Tang Yi Hui and Jin Cheng realized that they had drifted away from their intention when they built Cheng & Hui Law Firm.
What Happened to Ren Mei Mei and Qin Wenyu?
Ren Mei Mei and Qin Wenyu's life was in a happy state because of Ren Mei Mei's pregnancy. Qin Wenyu took care of all the office work so she could focus on the baby. But it was a calm before a storm. One day, Qin Wenyu went missing after he left to collect rent.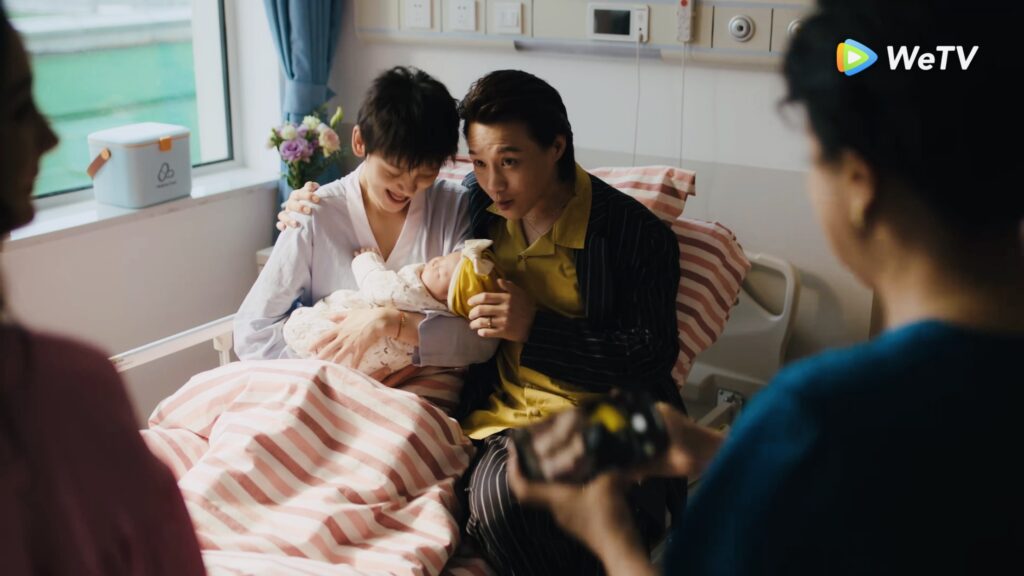 Ren Mei Mei panicked and asked Qin Shi and Yang Hua's help. One of the employees who went with him told Ren Mei Mei that Qin Wenyu went to Hu's club to collect rent. Qin Shi and Yang Hua went to the club, and after pulling some trick and threat, they were informed that Qin Wenyu was in a hotel with a woman. Yang Hua checked the CCTV and found Qin Wenyu was dead drunk when he entered the hotel room.
Ren Mei Mei forbid Qin Shi to enter the hotel room without her. Qin Shi anxiously waited at the door with Yang Hua when Ren Mei Mei came with a taut face. She bravely entered the room, but midway she stopped and squatted. She could not bear to see him in bed with other woman. However, we could see Qin Wenyu's feet on the bed. And he seemed to be alone.
Ren Mei Mei was devastated. It is said that when a woman became a mother, they became strong and fragile at the same time. This time, everything was too shocking for her. After she went home and dismissed Qin Shi who wanted to accompany her, Ren Mei Mei packed her belongings and left.
The next day, Qin Wenyu sneaked up to enter his own apartment. He took a shower and went to the bedroom. When he saw it was empty, he was relieved. When he noticed that Ren Mei Mei's belongings were completely gone and a signed divorce letter on his desk, Qin Wenyu started to panic.
Qin Shi came to the apartment. Qin Wenyu swore that nothing had happened between him and the woman. Qin Shi had already guessed that Qin Wenyu was framed. Yet, she could not do anything to help Qin Wenyu because she did not know where Ren Mei Mei was. Ren Mei Mei was tired of their relationship.
She had enough with the push-and-pull game and realized that even if Qin Wenyu did not cheat on her, she did not believe him anymore. Ren Mei Mei used to be fierce in her relationship, but now she had another soul to consider. Therefore, she left him. Qin Wenyu vent his anger to Qin Shi and got rebuked for being an irresponsible person. Qin Wenyu realized that Ren Mei Mei left him because of everything he did.
Ren Mei Mei's dissapearance gave Qin Wenyu a life lesson. He started to take care of his life and his company seriously, even his siblings were shocked. Qin Wenyu strived hard to be a good person for himself, Ren Mei Mei, and their baby girl. In the end, they lived a harmoniuos life.
My Two Cents
At first, I thought She and Her Perfect Husband would turn into another sappy drama where Qin Shi might get into an accident and Yang Hua would regret everything he said that night. Or Qin Shi would find another love with Tao Jun Hui and Yang Hua would also regret everything. Or Yang Hua rekindled his love with Yao Yao because Sunny was his son, and Qin Shi would continue her life with new beliefs that there was no eternal love, and she might get her happiness several years later.
But no! None of my thought happened. Instead, Qin Shi and Yang Hua were adults who did not get carried away by their feelings and this drama was not a sappy drama. 🤣
I do believe that Sunny was not Yang Hua's son because if he did, Yang Hua would not let him return to Australia without him as a father. But maybe Yao Yao was not over her first love so she raised him like Yang Hua. But now, when you saw their interaction, Yang Hua and Yao Yao were close like friends. Yang Hua asked for her help because he believed that Yao Yao would understand his intention and Yao Yao could tease Yang Hua with a hug which he declined. After all, Yang Hua said that he already had a girlfriend.😁
The ending could be considered an open ending, because although Qin Shi and Yang Hua rekindled their relationship, it was not stated that they were going to get married for the second time or stay as an unmarried couple. But still, I was quite satisfied because they were able to reconcile again.
There you go, I have give She and Her Perfect Husband ending explained. How about you, dear readers, did you have the same feelings as me about the ending of this She And Her Perfect Husband drama? Do you think it's a happy ending too? Tell me your thought in the comments box below, and I'll see you in the next Ending Explained article… Ciao!