Title: She and Her Perfect Husband
Also Known As: 爱的二八定律, The 80/20 Rule of Love, Qin Shi and Her Perfect Husband, The Two Eight Law of Love
Director: Lin Yan
Screenwriter: Zhu Li
Genres: Romance, Comedy, Law
Country: China
Episodes: 40
Year: 2022
Original Network: Tencent Video
Where to Watch: Viki, WeTV
List of Recap:
Hi readers… Finally, She and Her Perfect Husband drama was aired. I was so ecstatic because I had been waiting for months just to see Yang Mi and Xu Kai in the same scenes. And this is it. The first She and Her Perfect Husband episode recap for episodes 1 and 2. By the way I also wrote She and Her Perfect Husband drama review, please visit it if you want to know how I thought about this drama.
Let's get started with episodes 1 and 2 recap. But first, let's meet some characters in this drama.
She and Her Perfect Husband Characters
Main Characters
Qin Shi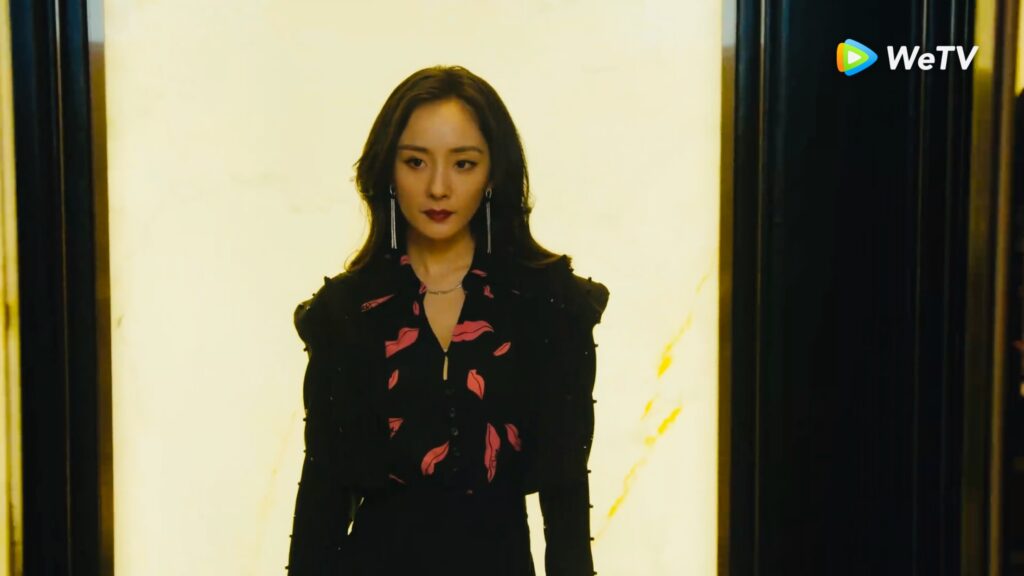 Qin Shi was a successful 34-years-old lawyer. She worked at Cheng & Hui Law Firm as a senior attorney. She was a sharp person, quick-witted, and hardworking person. Qin Shi was passionate about her job. Her diplomacy and negotiation skill was top notch. According to her boss, she was the rising star of the Law firm.
Qin Shi's family was complicated. She had 2 elder brothers from different mothers. Currently, Qin Shi was listed as a married lawyer in her Law firm. Her husband was a financial expert who worked in Canada.
Yang Hua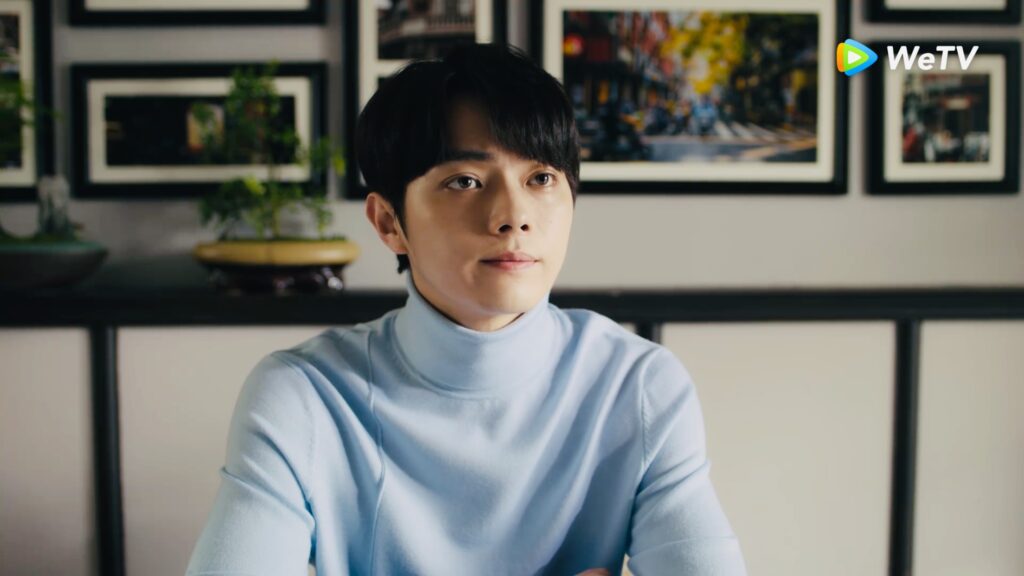 Yang Hua was an introverted genius with IQ of 146. However, he lacked of ambition, and his life standard was quite low. If anybody asked about his dream, his answer was to live a peaceful life and died on his own bed.
This year he was a 28 year old bachelor who refused to work in a company and chose to free work as a stockbroker. He still lived with his parents and his pet tortoise, named God of Wealth. He was a spoiled child who found it hard to sleep if not in his own bed. His parents have been racking their minds to make him work a normal job and get married.
Side Characters
The Qins
Qin Wen Yu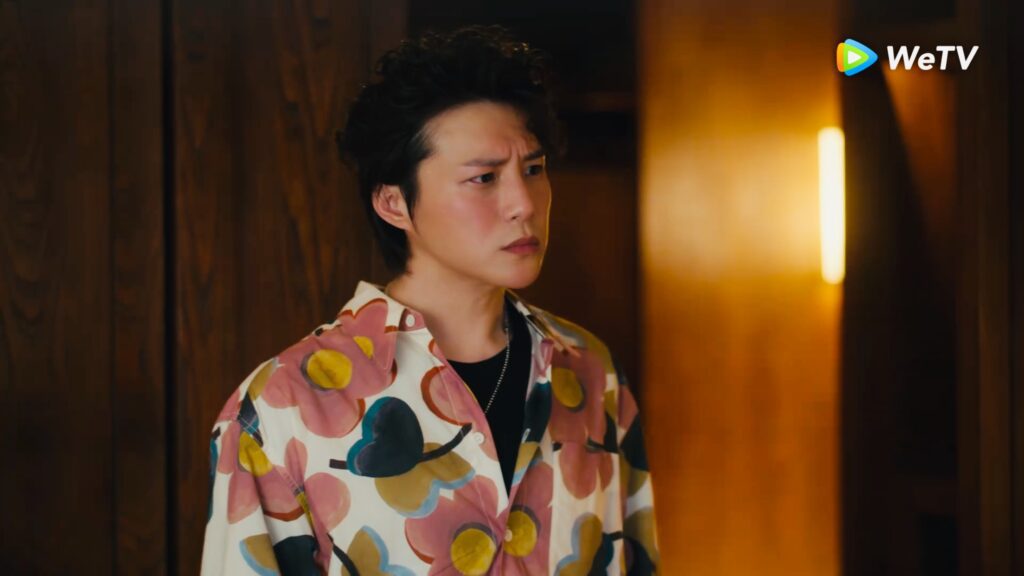 Qin Wen Yu was Qin Shi's second brother. He was a playboy and often quarreled with his wife because of that. Although he looked carefree and flamboyant, he was a good businessman.
Ren Mei Mei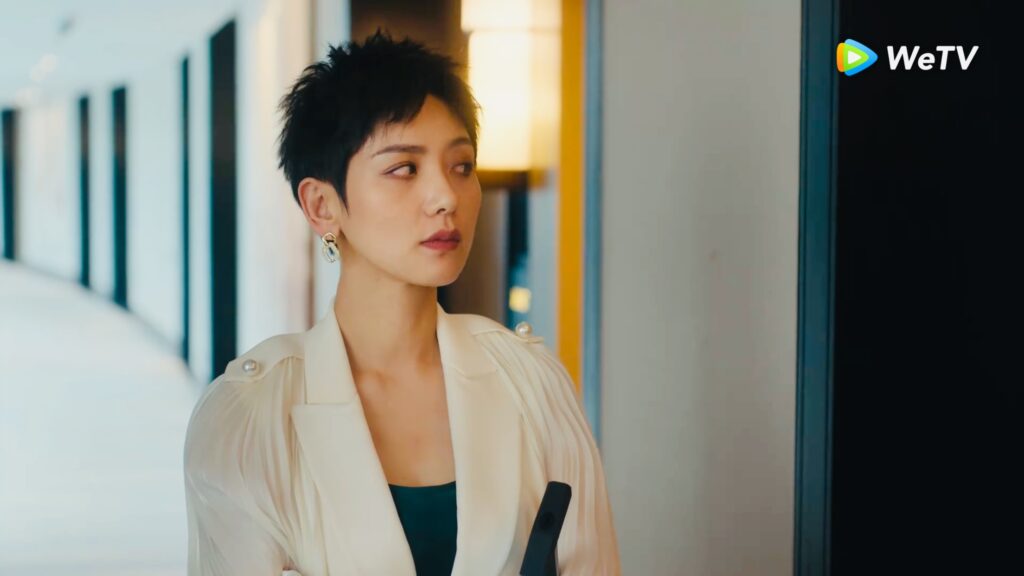 Ren Mei Mei was Qin Shi's sister-in-law and college friend. She was married to Qin Wen Yu. Although they often quarreled and their personality seemed incompatible, so far they managed to avoid the divorce. Ren Mei Mei was a caring person. She knew Qin Shi very well and often took care of her.
The Yangs
Father Yang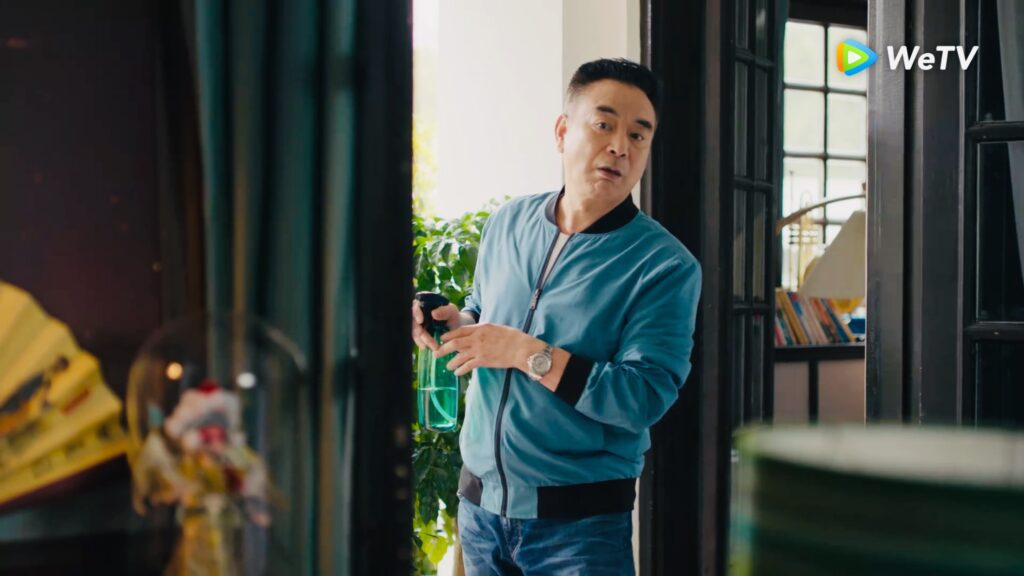 Father Yang was Yang Hua's father. He was a good father who often helped his son secretly because he was afraid of his wife. Father Yang loved Mother Yang dearly. He often said that it only took him 3 seconds to fall in love with Mother Yang.
Mother Yang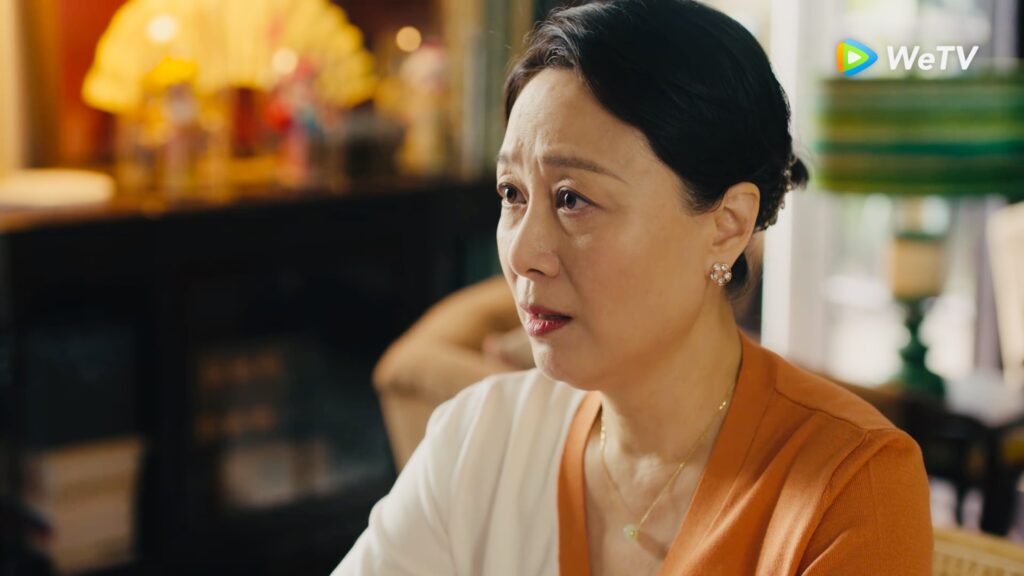 As Yang Hua's mother, Mother Yang was quite fierce and fearless. She loved her son very much but her action was quite intimidating. Her dream was to see Yang Hua thrive into a mature man with a stable job and started a family.
Cheng & Hui Law Firm
Tang Yi Hui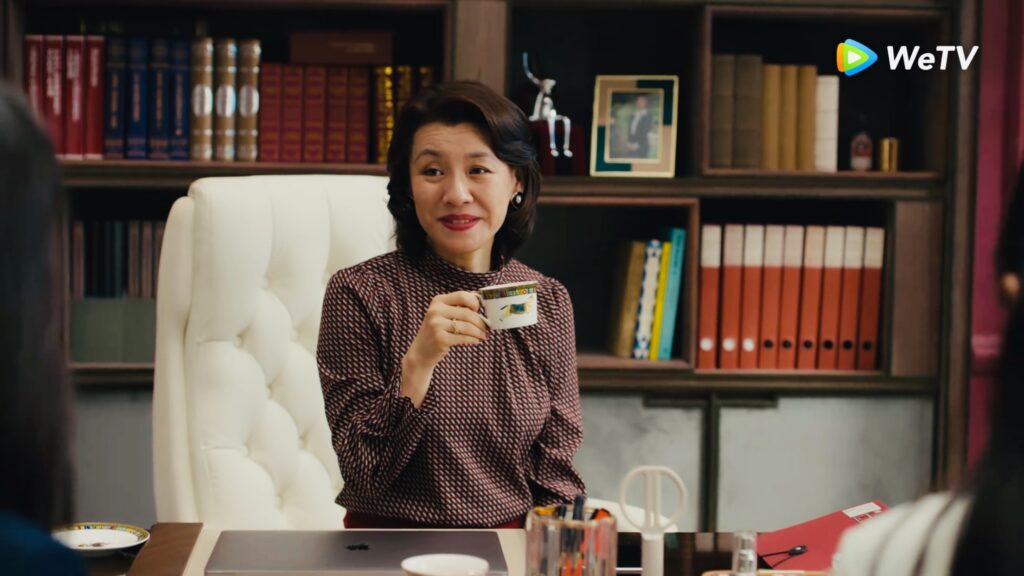 Tang Yi Hui was the co-founder of Cheng & Hui Law Firm. Her husband was Jin Cheng. Tang Yi Hui was a good boss however, she often acted too impulsively. She formed a close bond with Qin Shi and supported her in her career. Although she looked very confident, she still have some insecurity inside her.
Bian Jing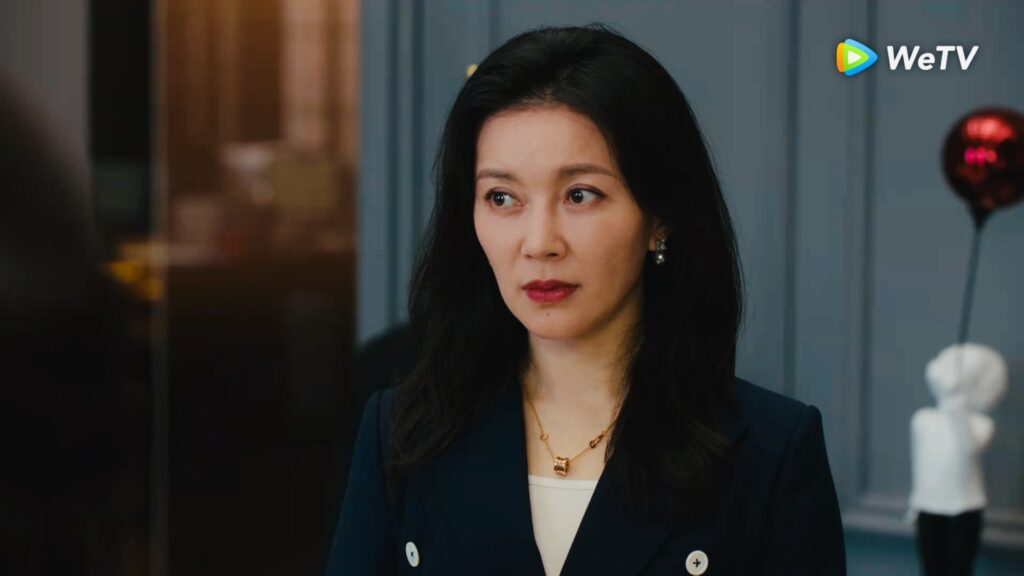 Bian Jing was Qin Shi's mentor. She worked at Cheng & Hui as one of their partners. Bian Jing was quite fond of her mentee, she was the one who introduced Qin Shi to Cheng & Hui.
Jin Cheng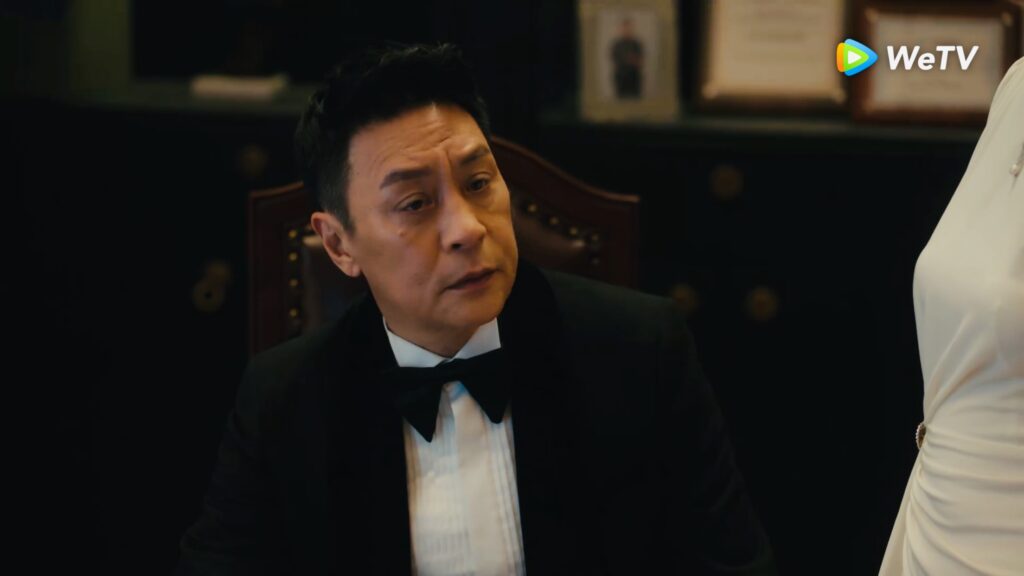 Jin Cheng was the founder of Cheng & Hui. He was a real entrepreneur. He was a calm person and his marriage with Tang Yi Hui seemed too good to be true.
Li Dai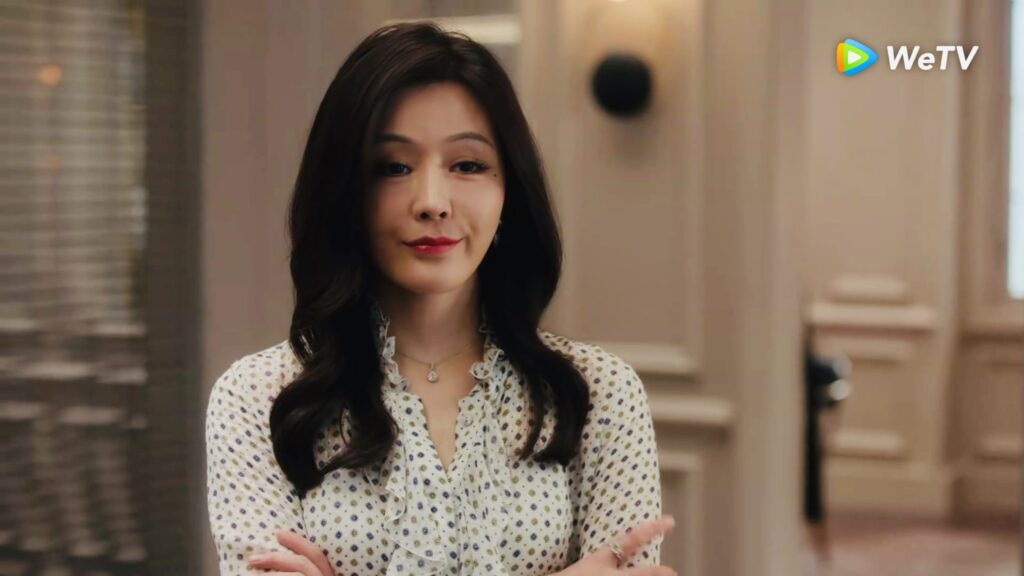 Li Dai was Qin Shi's colleague. Both of them worked as Senior Attorney. Li Dai saw Qin Shi as her biggest rival at the office. Even though she was a modern person, Li Dai was quite traditional when it comes to love. She often went on blind dates and listed herself on many dating agencies.
Wu Fei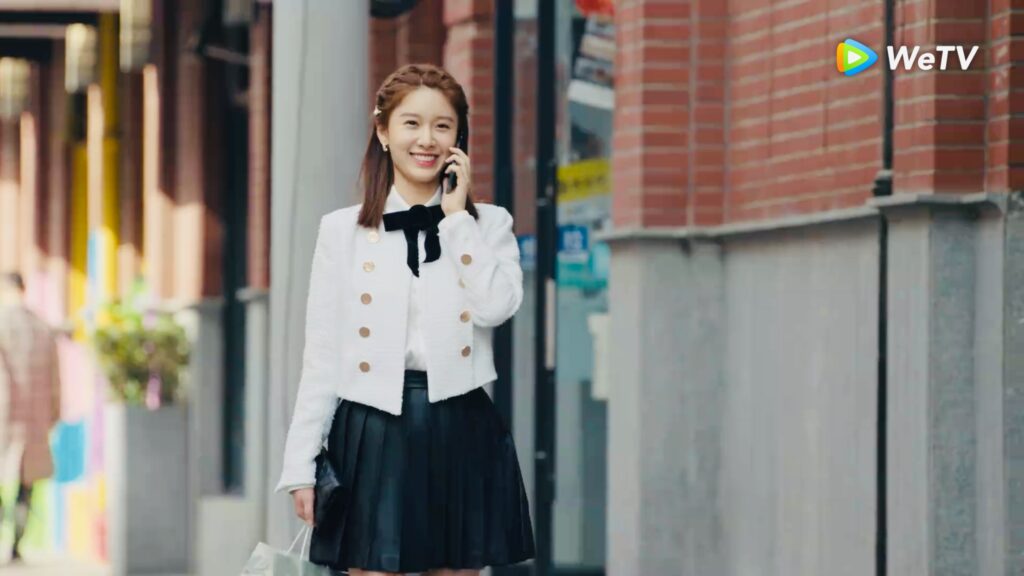 Wu Fei was a rookie lawyer at Cheng & Hui Law Firm. She was assigned as an assistant attorney under Qin Shi. Wu Fei was a naive rich girl with broad connections. Her uncle was the Deputy Director of The Lawyer's Association. Although she looked like a spoiled girl, she had a sense of propriety and did not flaunt her lineage and connections. Wu Fei's nature was good and she was willing to work hard.
Luowei Yulan Company
Lan Xiao Ting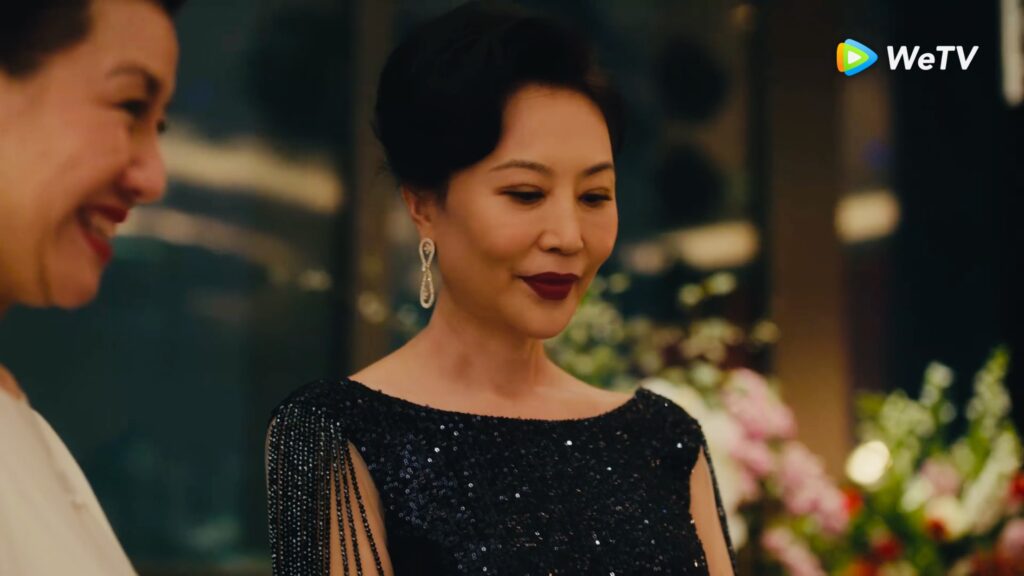 Lan Xiao Ting was the president of the Women Entrepreneurs Association and the Executive Director of Yulan Group. She was a proud person with many tricks up her sleeve.
Zhou Danping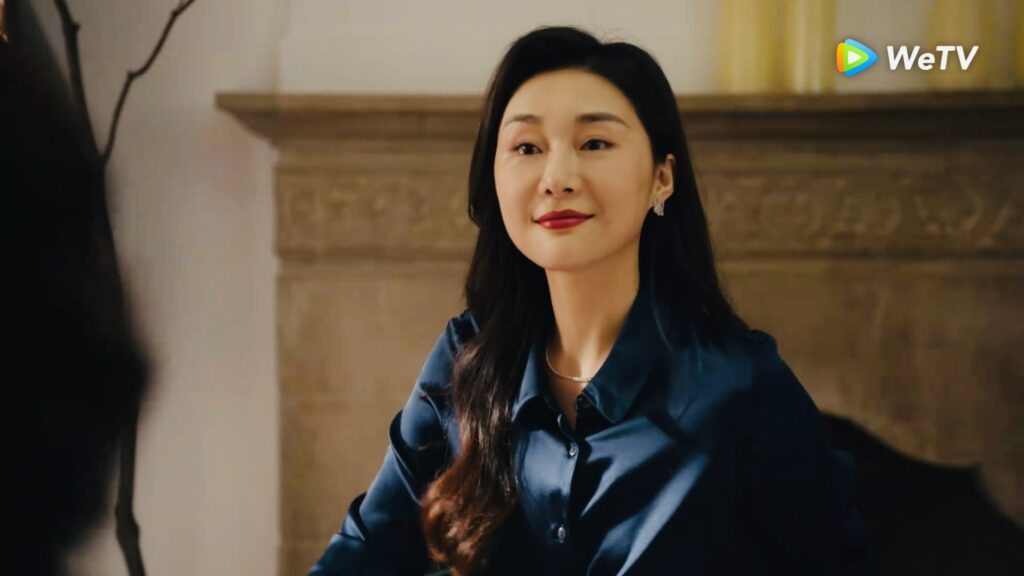 Zhao Danping was Lan Xiao Ting's niece. She was just divorced and her husband could walk away from their marriage with 12 million yuan of their wealth. Her ex-husband was Cheng & Hui's client, hence, she was a bit hostile to those from the Cheng & Hui law firm. She was a capable, responsible, proud, and pretentious person.
New World Law Firm
Tao Jun Hui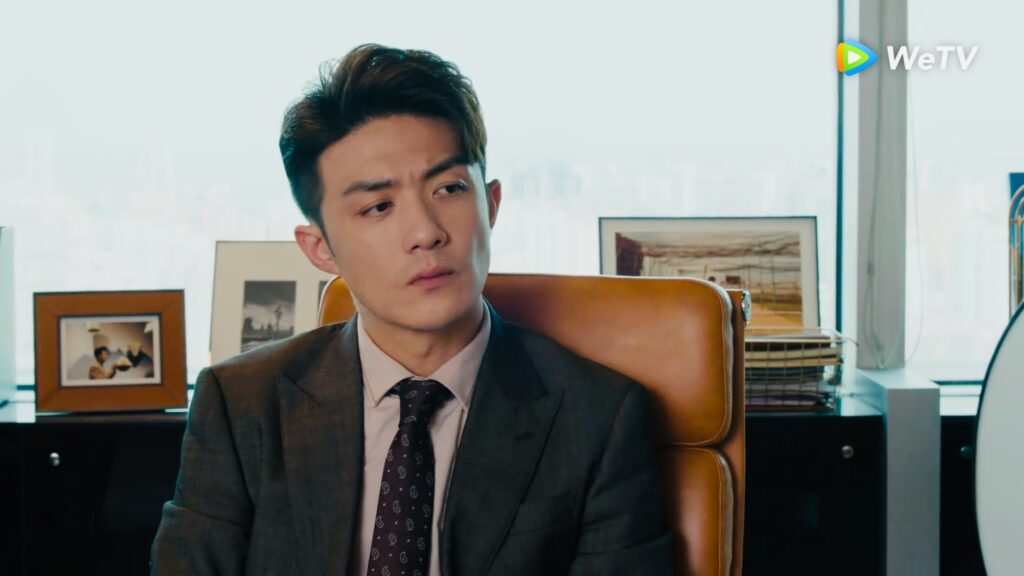 Tao Jun Hui was a lawyer from New World Law Firm and Wu Fei's fiancee.
Yang Hua's friend
Cai Liang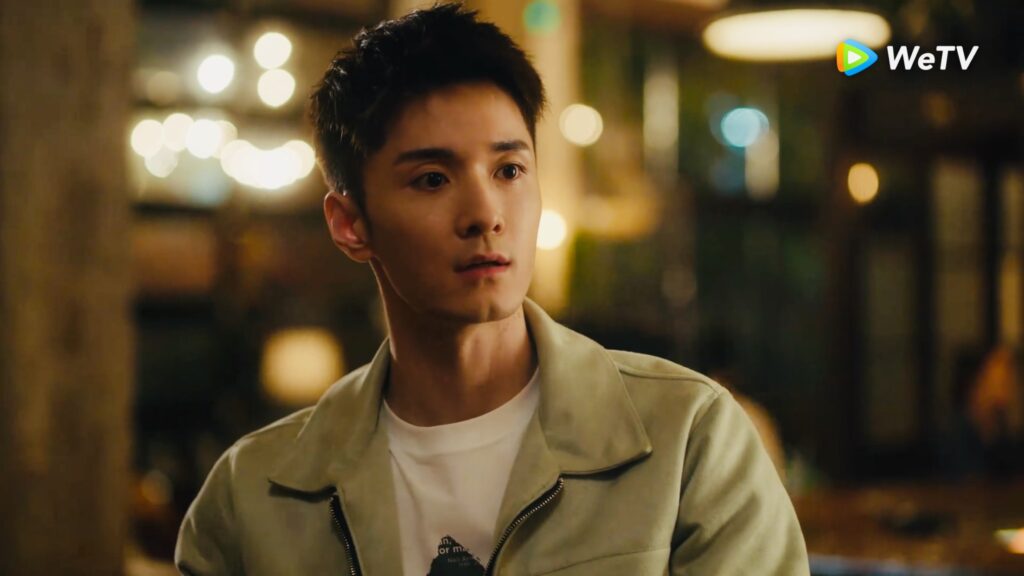 Cai Liang was one of the few friends of Yang Hua's. This cheerful young man was a simple person with a simple mind. He knew Yang Hua very well and regretted that Yang Hua choose to be a shut-in who lacked of ambition, despite his capabilities and high IQ. However, with his good nature, Cai Liang always tried to put some sense in his quirky friend.
The God of Wealth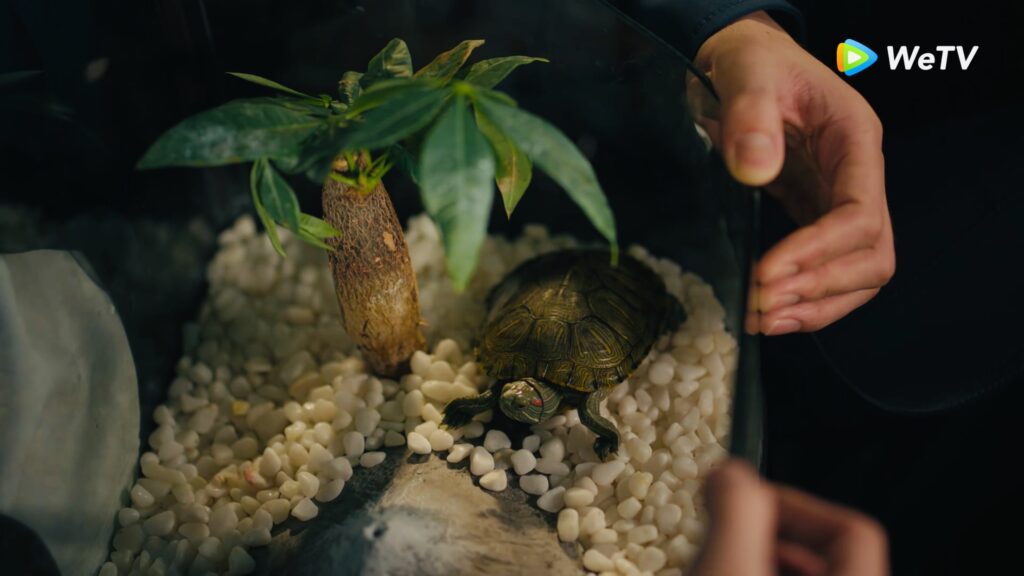 The God of Wealth was Yang Hua's pet tortoise. Because Yang Hua did not have many friends, I considered it as one of his friends. Well, actually I added it just to fill the gap and liven up his side…😆.
Episode Recap
Episode 1
It was said that human was strange creatures. Although we did not have wings, we wished to attain great heights. That was why everybody in the world were passionate to build skyscrapers. Asians were the most obsessive about it. Nine out of the ten tallest buildings in the world were located in Asia, and China owned 5 of them.
At the beginning of the drama, a woman clad in black with pink heels walked inside a hotel. She grumbled that day was a terrible day for her.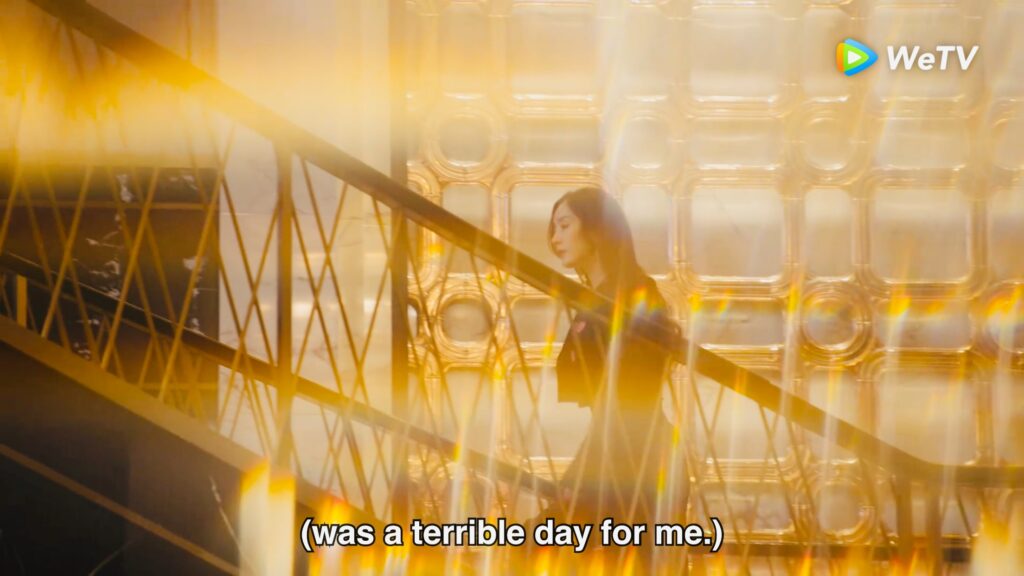 Meanwhile, a man peeked from a peephole inside a hotel room. From his appearance and suspicious manners, we could say that he was a weak playboy and he might have done something wrong as adultery. On the other side of the door, there was a woman with short hair and exquisite makeup who also tried to peek from the other side of the peephole. Contrary to the man, the woman was undoubtedly a fierce one. Well, you could see that from the panicked expression of the man…😂.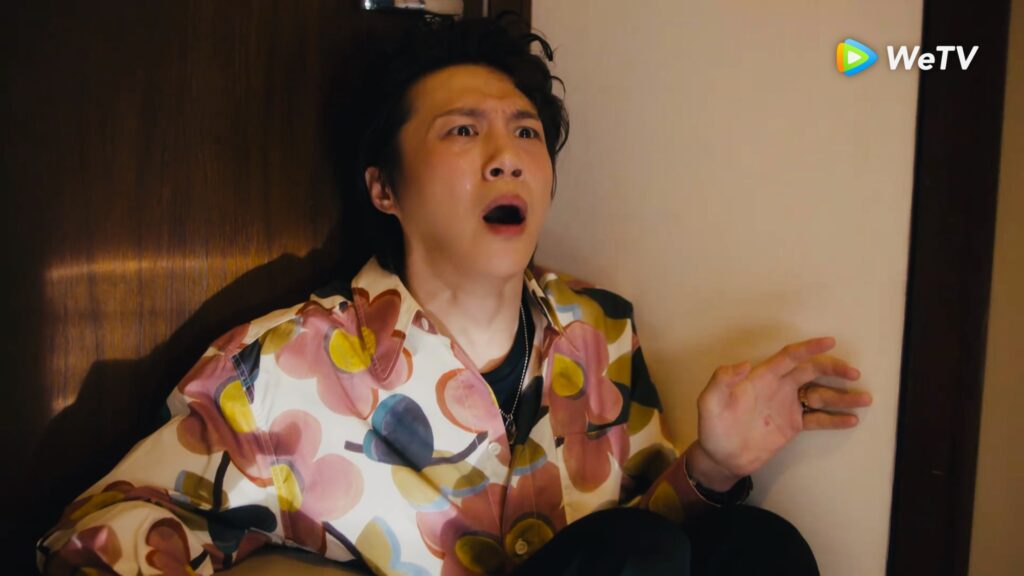 The woman in black walked inside an elevator. The man who opened the elevator door tucked a room card inside her bag, but she did not even flinch and her face was straight without any emotion. She headed into the floor where the ruckus happened. The fierce woman took a hammer from her designer bag and threaten to smash the door open.
The man, whose name was Qin Wen Yu, cowered behind the door. The fierce woman finally stopped when the woman in black calmed her down. The woman in black took the room card from the bag and opened the door. Unfortunately, Qin Wenyu had already put the chain door lock on.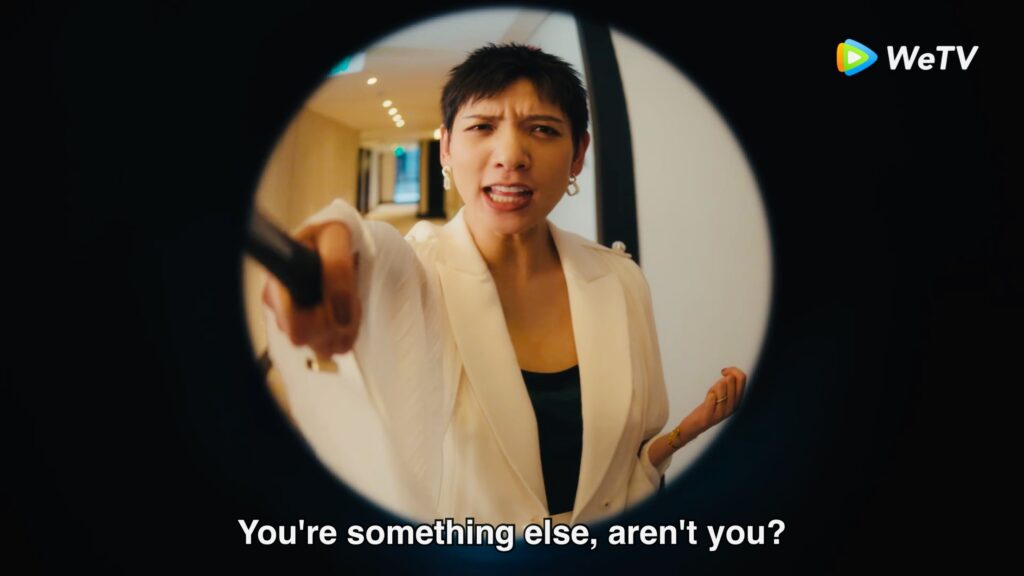 Unable to enter the room, the woman in black slipped a bundle of paper on the door slit. It was a divorce agreement between the man, Qin Wen Yu, and his wife, the fierce woman, Ren Mei Mei. Now we knew the woman in black was their attorney because she persuaded the man to open the door and signed the agreement, so they could rush to the Civil Bureau to file for a divorce.
She said that they could talk about the situation in peace or if he refused to do so, he could talk to the police. Qin Wen Yu relented and opened the door after the attorney promised she would enter the room alone.
The attorney, whose name was Qin Shi, entered the empty room and after a small tour inside the room, found a woman who hid inside the closet. Qin Wen Yu was frantic when Qin Shi took several pictures of the woman. He tried to shield her, but it made him also appear on the screen.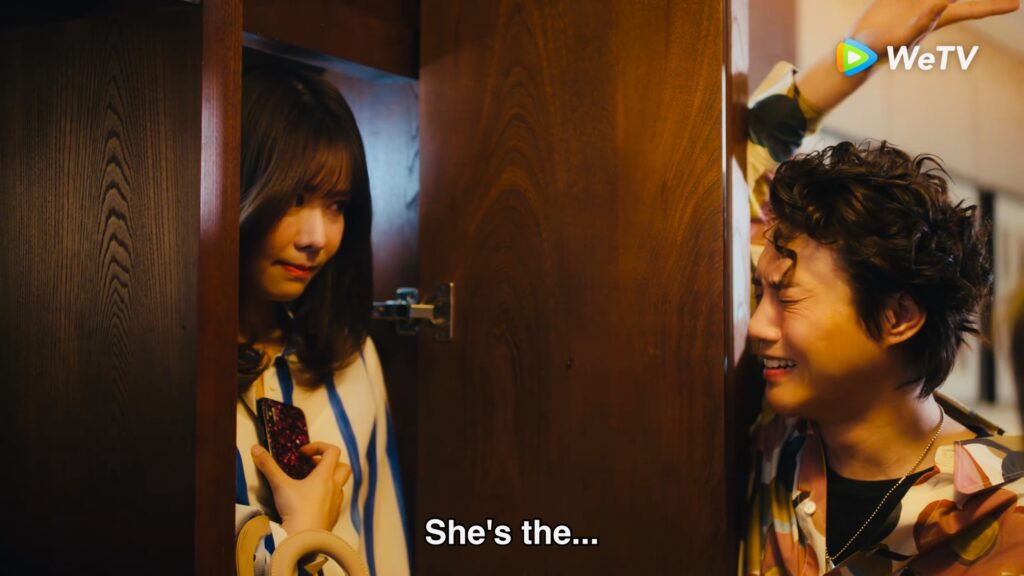 Qin Wen Yu scolded Qin Shi. As his sister, she should not help an outsider (aka his wife, Ren Mei Mei). In his self-defense, he did not commit any adultery because he was not that stupid to bring a woman inside his hotel. Qin Shi did not bother to listen to his words. She kept looking at the pictures inside her phone and stated that from their gesture and expression, nobody would believe that they did not entangle in an affair.
Ahahaha.. another piece of information there. Qin Shi, the attorney, and Qin Wen Yu, the adulterer, were siblings.
A few moments later, the three sat together at a cafe. Qin Shi gave the couple, their 17th version of the divorce agreement, but nobody wanted to sign it first and began to argue again. Qin Shi advised them to sign the paper, hence the two of them could go on their separate ways and find their own happiness. If not, they should change their attitude. And if they call her again for this kind of situation, she would charge them double the amount…😅.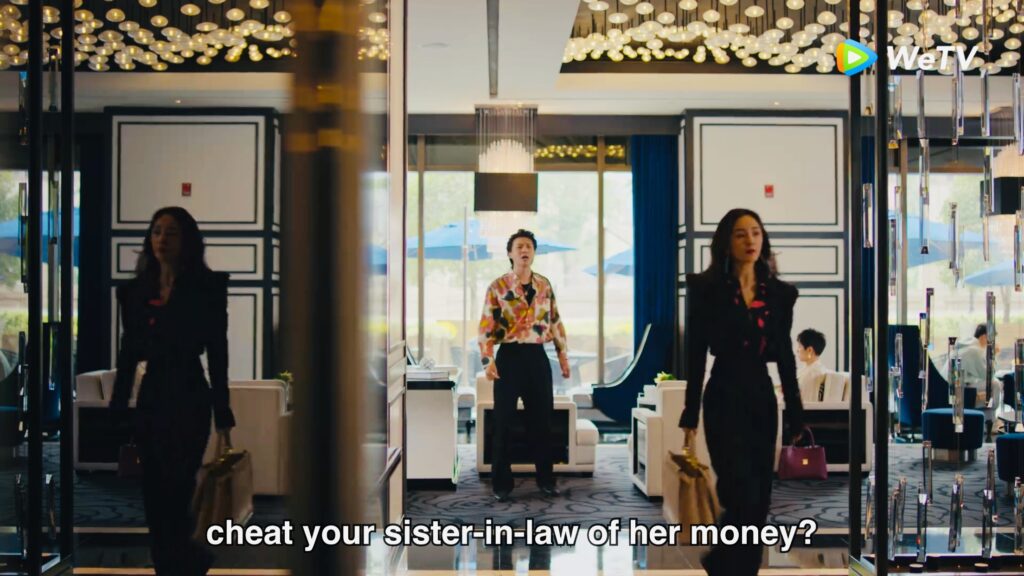 Meanwhile, on another side of the town, Mother Yang tried to persuade her 28-year-old son, Yang Hua, to take another look at the book of blind-date candidates. Yang Hua rejected them all for different reasons such as the girl was lacked compassion because she did not like pets, the girl was too pretentious, or the girl spending was too lavish. When Mother Yang showed him a perfect candidate, he rejected her because she did not like him.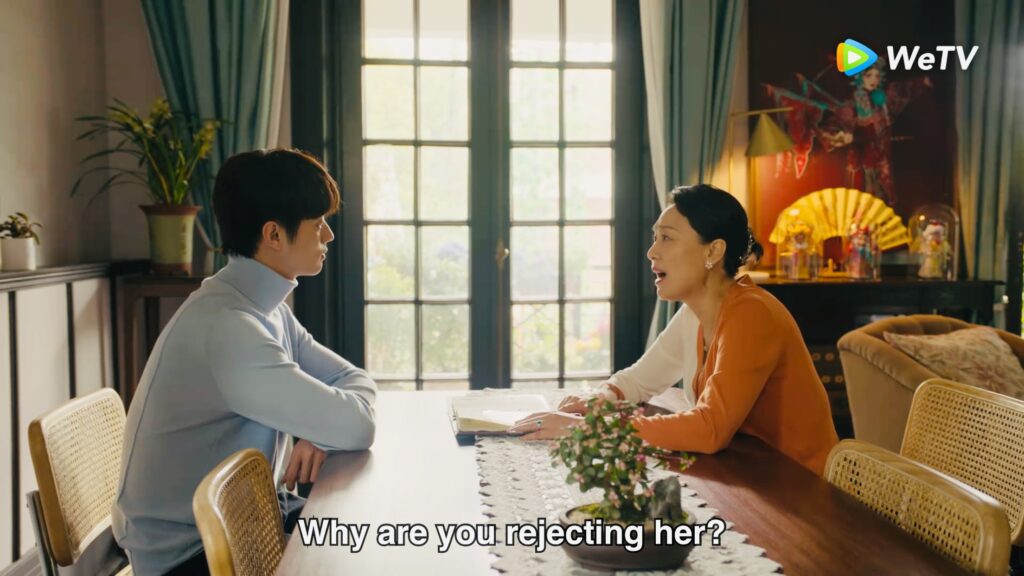 Mother Yang did not want to let go of the topic. She asked him whether he had thought of the reason why she did not like him. Yang Hua thought that he was perfectly fine. But his mother showed him that the girl did not like him because he was too thrifty and lacked ambition.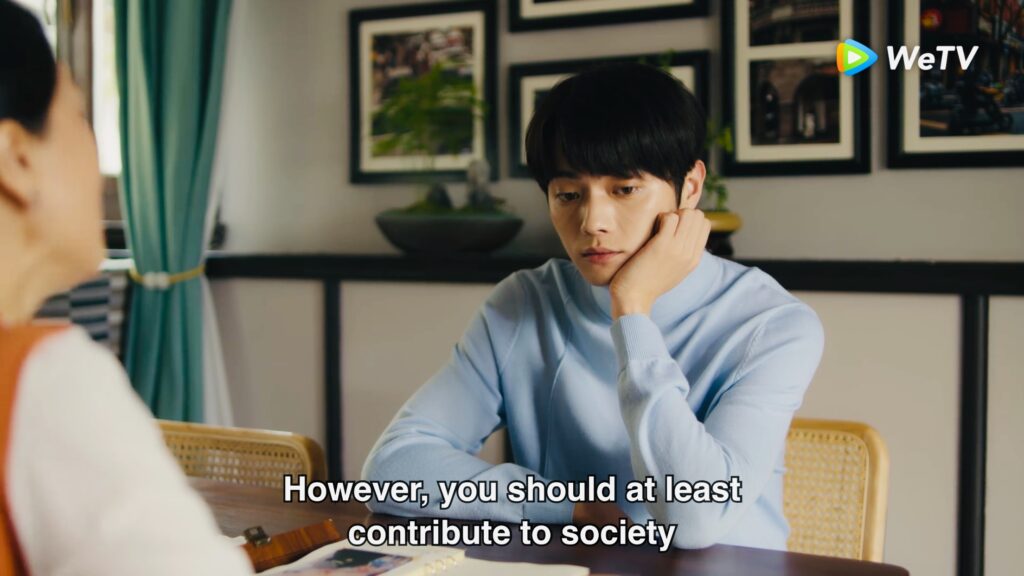 Just like another Asian mom, Mother Yang hoped for her son to have a stable job in a good company, get married, and have a joyful life. However, her son was far from there. He did not have a job, he still lived with his parents, and his only relationship was with the God of Wealth, a pet tortoise.
Yang Hua persuaded her that to obtain happiness, they should lower their desire and stop comparing their life with others. Mother Yang lost her cool and started to yell at him. She said that others started to gossip about him and called him mentally ill. Mother Yang gave him the last warning. He had to attend another blind date with a girl. If he failed in this blind date, he should leave the house.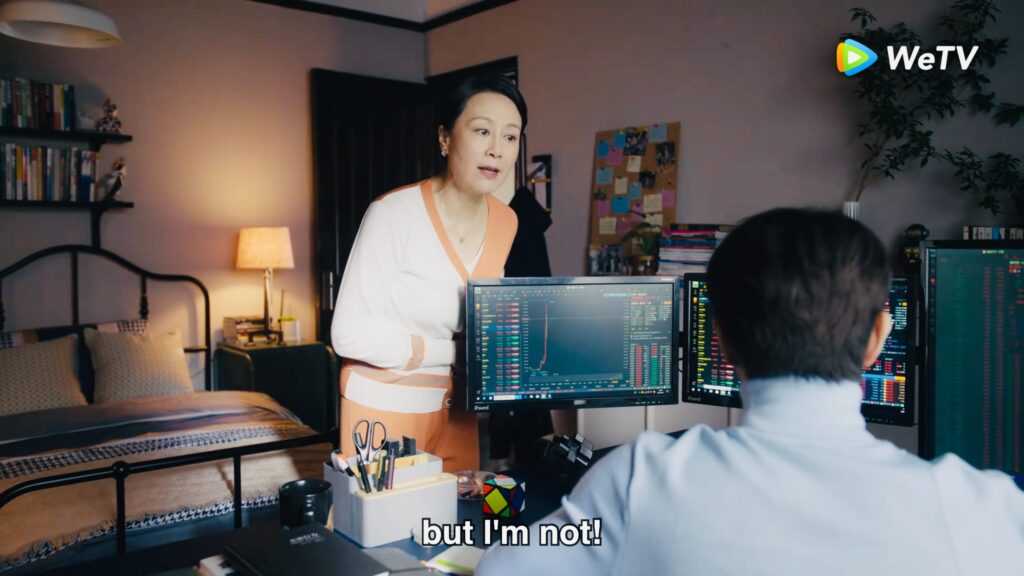 Qin Shi returned to her office at Cheng & Hui Law Firm. Her room was small but luxurious. It exuded the smell of money and power. At the Law Firm, Qin Shi was a senior attorney. Just a step away from being a partner.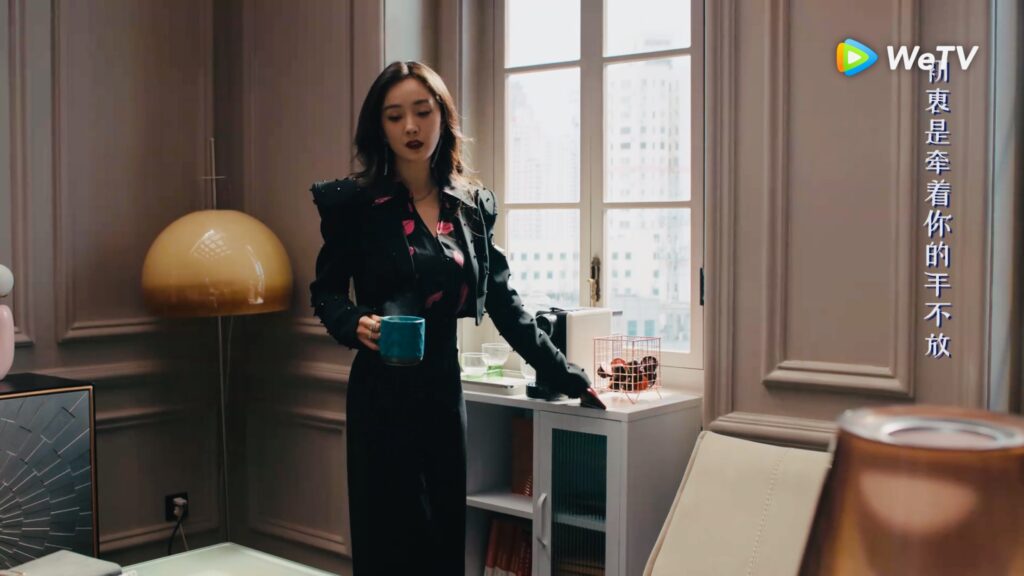 Tang Yi Hui, the co-founder of Cheng & Hui Law Firm called her and asked about Wu Fei, a new member of the Family Division of Cheng & Hui Law Firm, whose uncle was the deputy director of the Lawyer Association. Tang Yi Hui asked Qin Shi to personally train Wu Fei so they could build a good network with her uncle. Tang Yi Hui also told her about a soon-to-be vacant position of partner since Bian Jing, Qin Shi's mentor, would leave the law firm. And if Qin Shi desired to fill the empty position on the 11th floor, she could recommend her.
Tang Yi Hui invited her to come early to her party later. She asked Qin Shi to bring her husband with her, but Qin Shi refused because he was currently on a business trip to Slovakia. Qin Shi's husband was mysterious, he was always abroad and rarely come to China, even Tang Yi Hui never saw him at all. Before she hung up, Tang Yi Hui reminded Qin Shi to take care of her personal life carefully. At the crucial time like this, she must not get pregnant or divorced out of the blue.
It was a hard thing to secure a good job at a good company, especially with a good salary. Cheng & Hui Law Firm had an unspoken rule that female employees should be married if they wished to excel in their position. Therefore, on her first day at work, Bian Jing told Tang Yi Hui that Qin Shi was already married and her husband worked in the financial sector.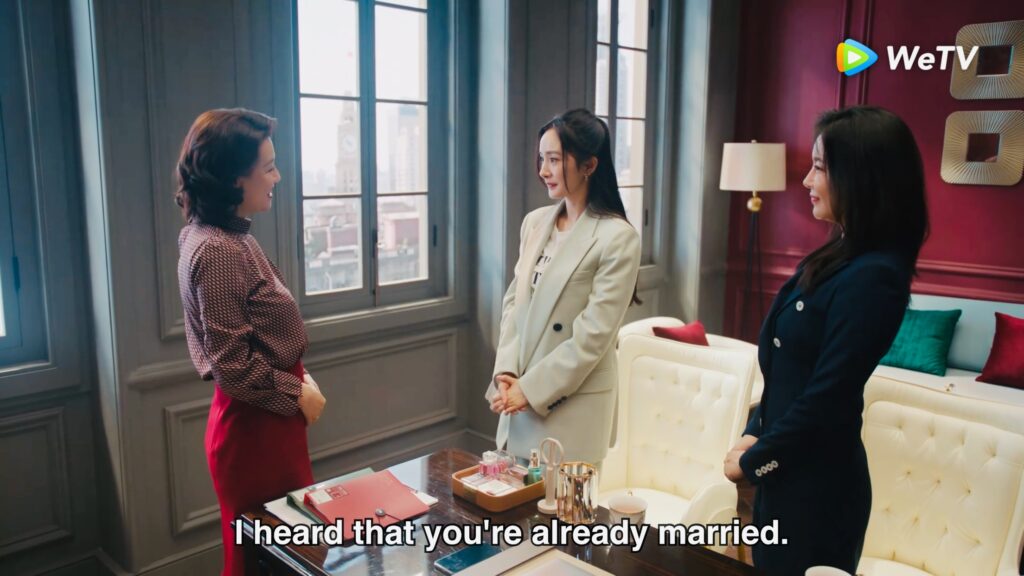 At the 20th anniversary of Tang Yi Hui and Jin Cheng's marriage party, Tang Yi Hui introduce Qin Shi to Lan Xiao Ting, the president of the Women Entrepreneurs Association. Tang Yi Hui urged her to form a connection with her since the Association was looking for a new legal advisor. However, the Association only interacted with married women. They did not accept single women or divorcees.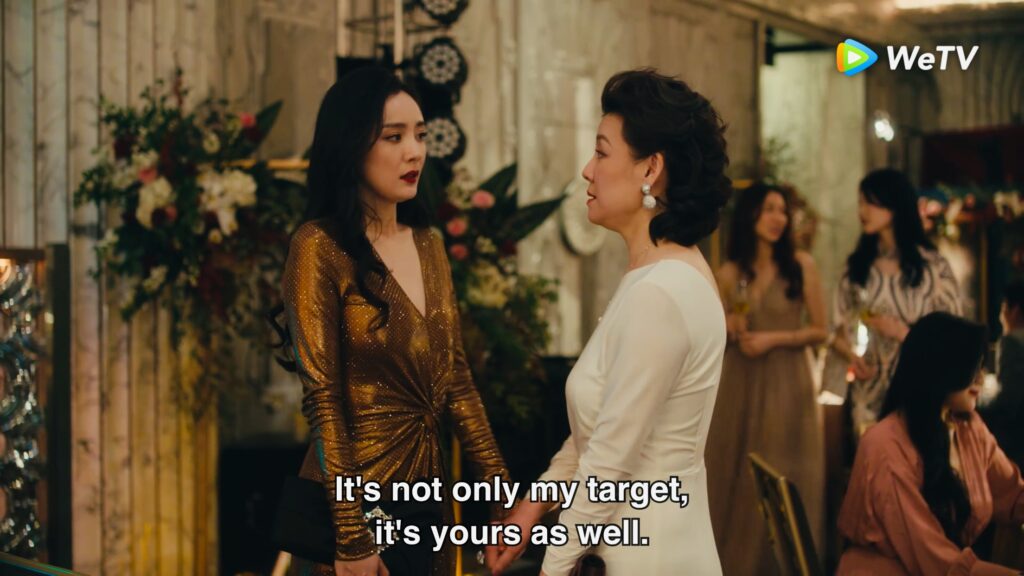 At the same time, Yang Hua also came to the party to meet Li Dai, the blind date that his mother arranged for him. When Tang Yi Hui saw him, she was ecstatic. She called him James Yang and dragged him to Qin Shi who was astonished by his presence.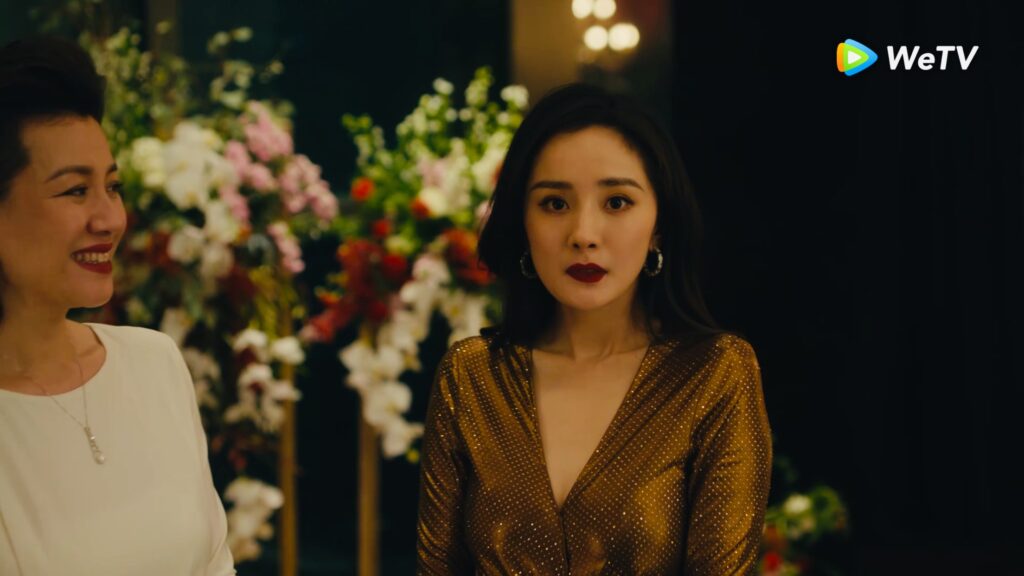 Yang Hua could not hide his awkwardness because he was stared at by a gorgeous lady like Qin Shi. But the awkwardness turned into shock when Qin Shi stepped forward to kiss him in public. The kiss caused an uproar at the party, and Tang Yi Hui had to remind her not to go overboard.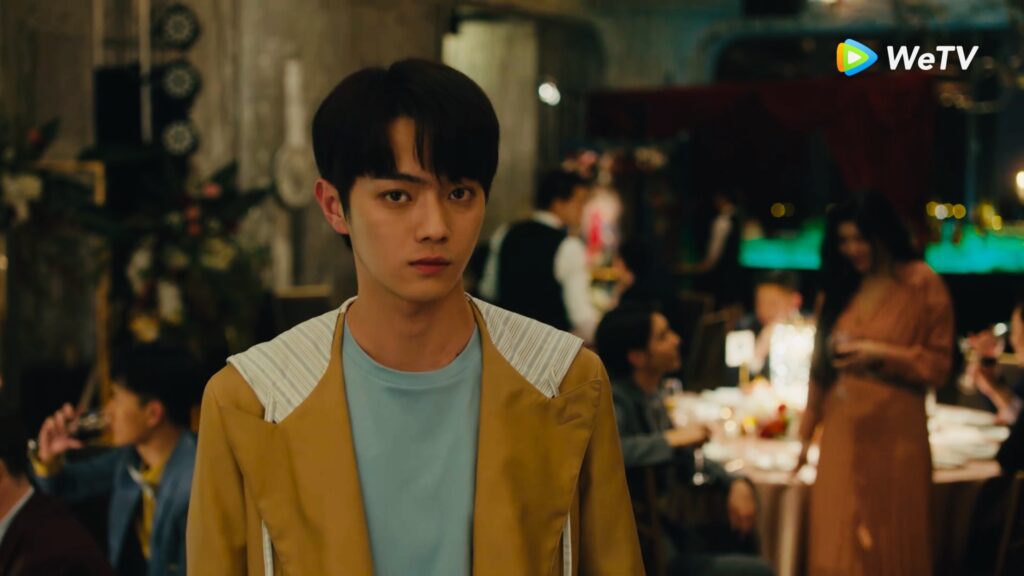 Qin Shi took him to a private room and told him the situation. It turned out that all this time, Qin Shi had pretended to be a married woman so she could stay at Cheng & Hui. Bian Jing decided on the story by herself, and because Qin Shi really wanted to work at Cheng & Hui, she complied with her plan. She had chosen a man from Weibo as her husband figure. The man was Yang Hua.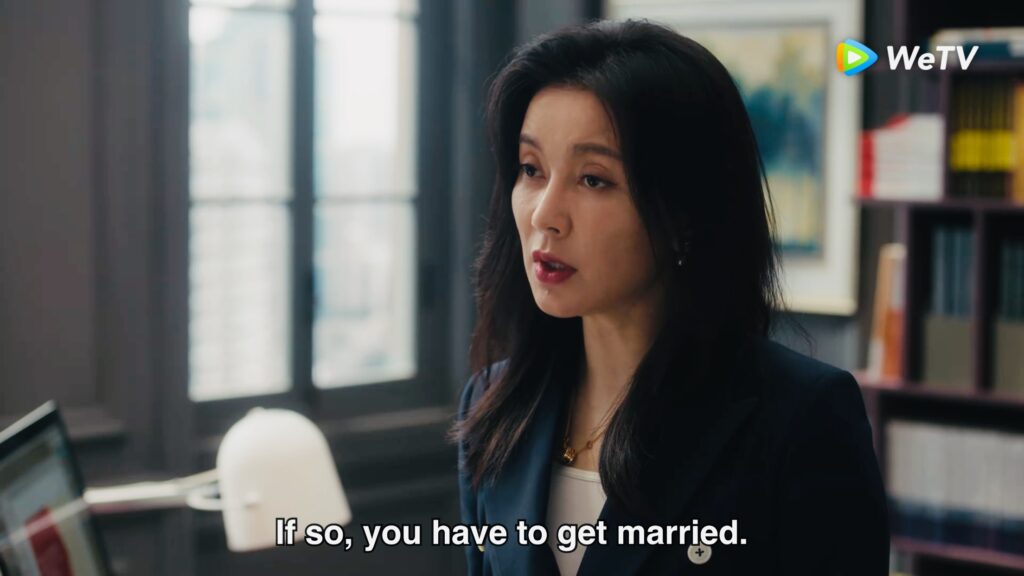 And now, this is the first time Qin Shi met her so-called husband. Qin Shi reassured him that she never used his name other than as a husband and that her scheme would not affect his future. However, Yang Hua was not one who was easily convinced and was also a prudent person. So when Qin Shi asked him what did he want from her, he only asked for one thing: a divorce. 😅.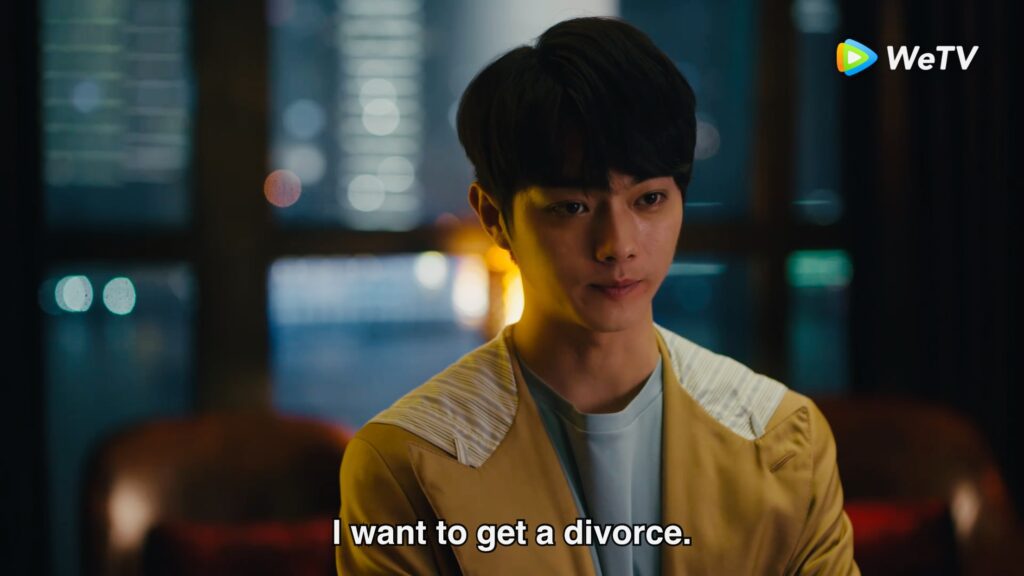 Lan Xiao Ting introduced Zhao Danping, her niece to Tang Yi Hui. She was a capable person yet a reserved person. And clearly did not want to interact with Tang Yi Hui. For the first time, Tang Yi Hui's flattery hit the wall. She immediately called her subordinate to do a background check on Zhao Danping. It turned out that Zhao Danping's husband was a client of Cheng & Hui. Li Dai was the one who took care of Zhao Danping and her husband's divorce process and won the lawsuit including 12 million yuan of their wealth for the husband.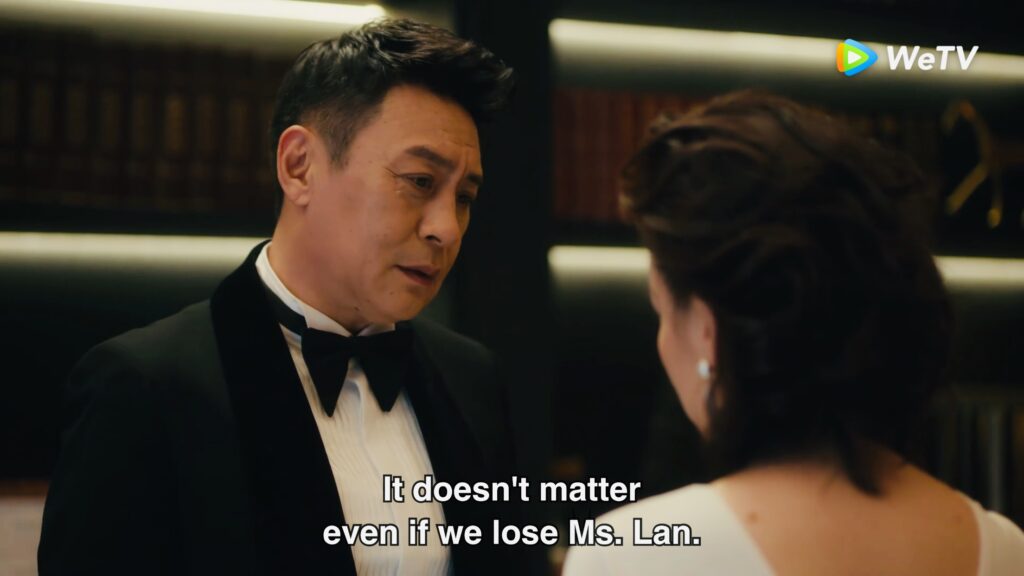 Meanwhile, Qin Shi was in the middle of a discussion about the divorce with Yang Hua. She asked him for 3 months time while Yang Hua only gave her 3 days to fix the situation. They even made a written agreement for their so-called divorce. Qin Shi signed the agreement reluctantly after stating some requirements from her side.
Yang Hua went home only to find that he could not enter the house. His mother said that only if he get married he could enter the house again. His father gave him a way out which was a small amount of money so he could find a place to sleep.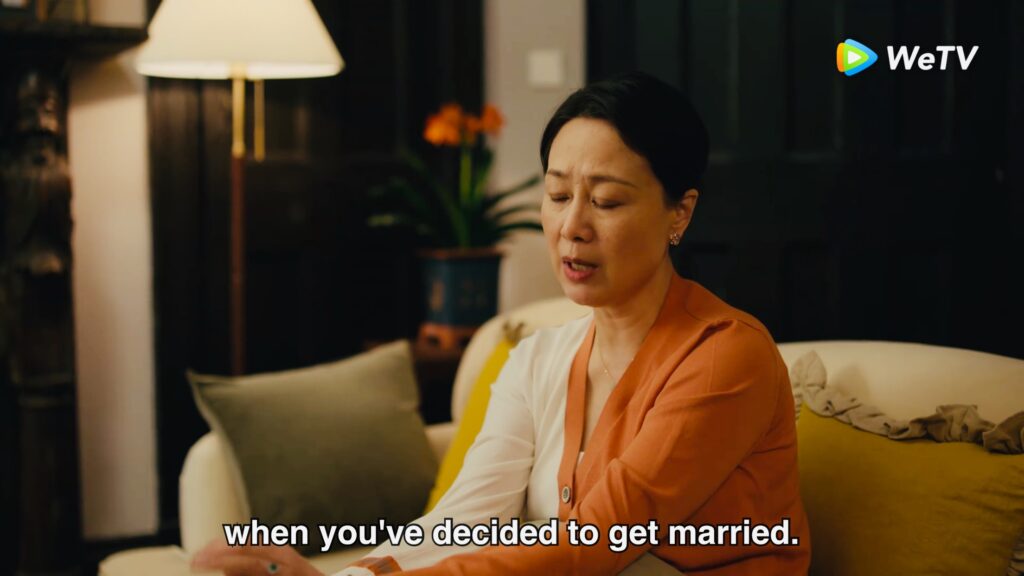 Episode 2
Late at night Yang Hua went to a hotel nearby. He only brought one piece of luggage and the God of Wealth. His parents, especially his mother were not worried at all about him. According to Mother Yang, Yang Hua would not stay too far from home because he was meek and did not have many friends. He could not sleep outside because he was too spoiled. Mother Yang was sure that her son would not survive more than 48 hours.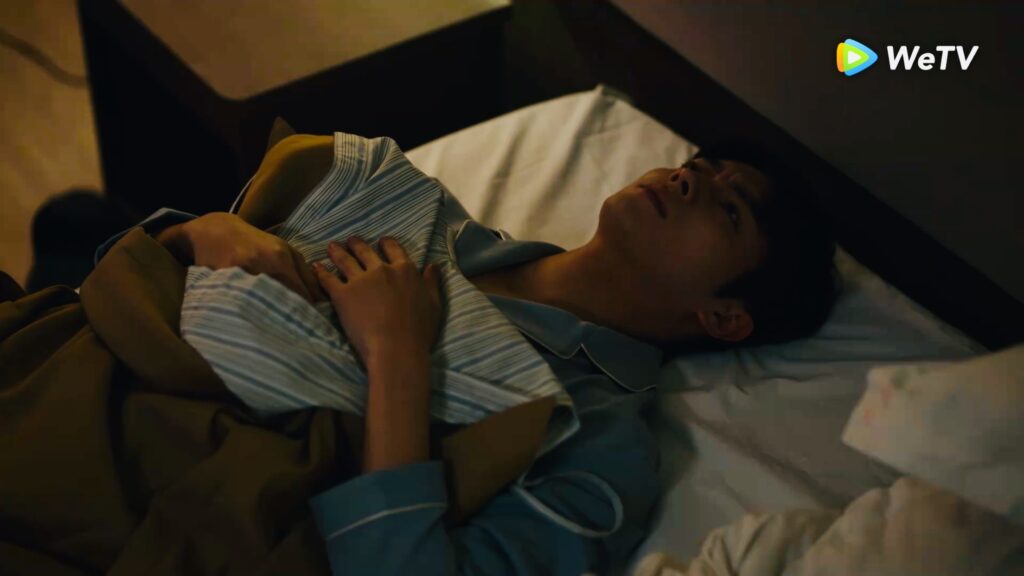 The next morning, Tang Yi Hui took Qin Shi to a sophisticated sports club for a yoga session. She planned to make a personal approach to Lan Xiao Ting. However, Lan Xiao Ting said that she was on a business trip that day. Tang Yi Hui believed that Lan Xiao Ting avoided her. Therefore she decided to jump straight into business mode. Qin Shi also made a move by collecting thorough data about Lan Xiao Ting.
Under Qin Shi's scrutiny, Tang Yi Hui revealed her motives over Lan Xiao Ting. She wanted to have her as a client because Mrs. Lan could fund their business, so Cheng & Hui could become a public company. Tang Yi Hui wanted to obtain more wealth for her husband, Jin Cheng. Qin Shi racked her brain to reveal her marriage situation to Tang Yi Hui.
Well, she only had 3 days to announce her divorce from Yang Hua. But before she could utter a word about it, Tang Yi Hui already guessed that she wanted to take a leave for a romantic getaway with her husband. And she refused to give Qin Shi permission. They were in a critical situation and if Qin Shi wanted a position as a partner, she must work extra hard to get Lan Xiao Ting as their client.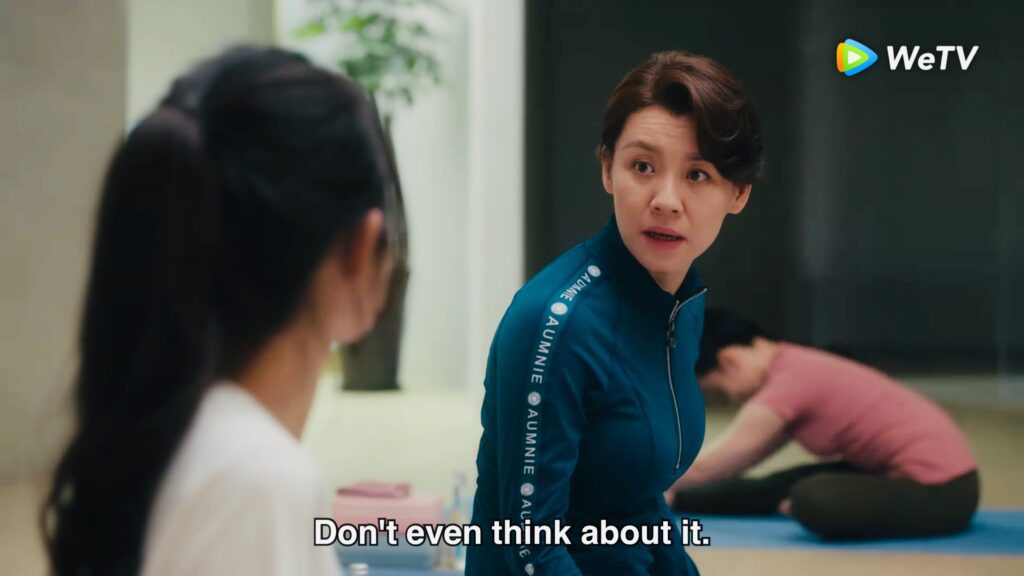 At another gym, Yang Hua and his friend, Cai Liang talked about Yang Hua's situation. Yang Hua concluded that his mother's aim was to made him look for a job instead of getting married. Cai Liang reprimanded his friend. Yang Hua was the top student in their faculty. However, instead of working for a good company, he chose to be a shut-in who worked from home. No wonder Mother Yang was so worried about her son. Yang Hua replied that he was already contented with his free life. His job as a stockbroker did not require much time and he earned enough money to support his life.
Cai Liang tried to put some sense in his friend. He told Yang Hua that to gain freedom, he should make some compromises. Cai Liang also disclosed some important information that Yang Hua used to have a job but he lost it, and he gave up trying after that. He also broke up with his girlfriend because of it. Yang Hua denied the information. But let's keep it in mind dear readers… the information might be useful later…😉.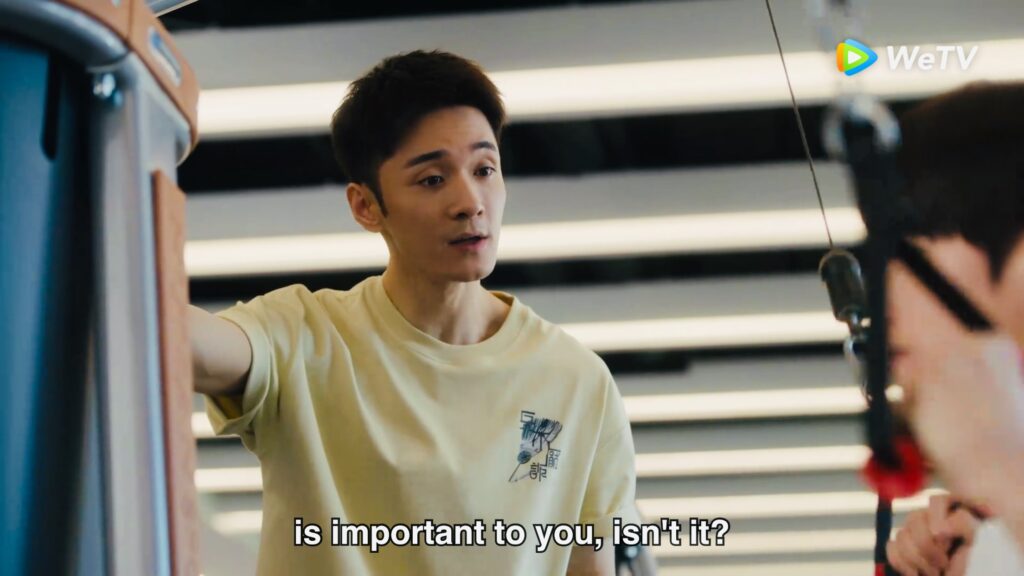 Cai Liang's advice gave some enlightenment to Yang Hua. He concluded that if he lied about his job to his parents so he could get his freedom and in the same to ease his parent's worries. That white lies was justifiable. It was the same principle with Qin Shi who lied about her marital status to achieve a certain position in her office.
Cai Liang explained to him that women and men had different dispositions regarding life. Yang Hua was still able to refuse his parent's demands because he was a man. But when a woman experiences the same thing as him, they would be more frustrated than him. Yang Hua understood that the lies utilized loopholes in the wrong rules. However, he still had a hard time to accept the principles.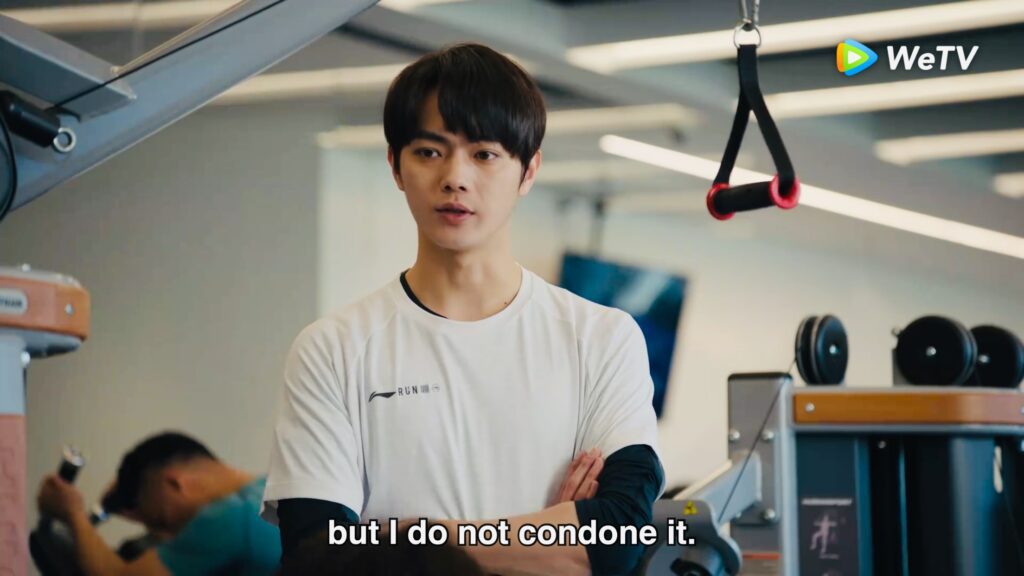 Meanwhile, at Cheng & Hui Law Firm, everybody was busy looking for information about Zhao Danping. Li Dai gave an assignment to Wu Fei, but she refused because she was assigned to Qin Shi. Therefore, she had to prioritize Qin Shi's assignment to her. One of her colleagues, Zhou Qian Qian, told her that the position of senior attorney assistant was only a term.
Even though she was assigned to Qin Shi, in reality, all senior attorney at Cheng & Hui was her superior. Furthermore, Wu Fei had just offended Li Dai. She should know that Li Dai and Qin Shi were work rivals. Wu Fei was a rookie, and had not learned very much about work life. Qin Shi also reprimanded her at the meeting and told her that she had to be more serious about her job because, in Cheng & Hui, she could not rely on connections.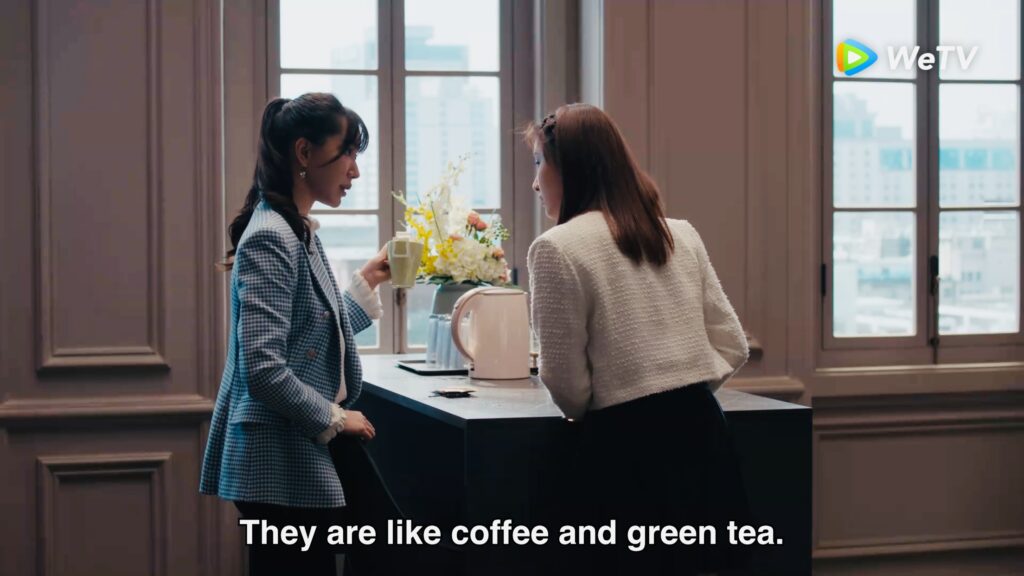 Tang Yi Hui and Qin Shi decided to approach the Women Entrepreneur Association in a direct manner. They immediately went to Zhao Danping and told her that they wanted the position of legal advisor for the Association. Once again, Qin Shi showed them how good her diplomacy skill was and obtained the job for Cheng & Hui. However, Zhao Danping straightly refused to work with her and chose Li Dai as the representative.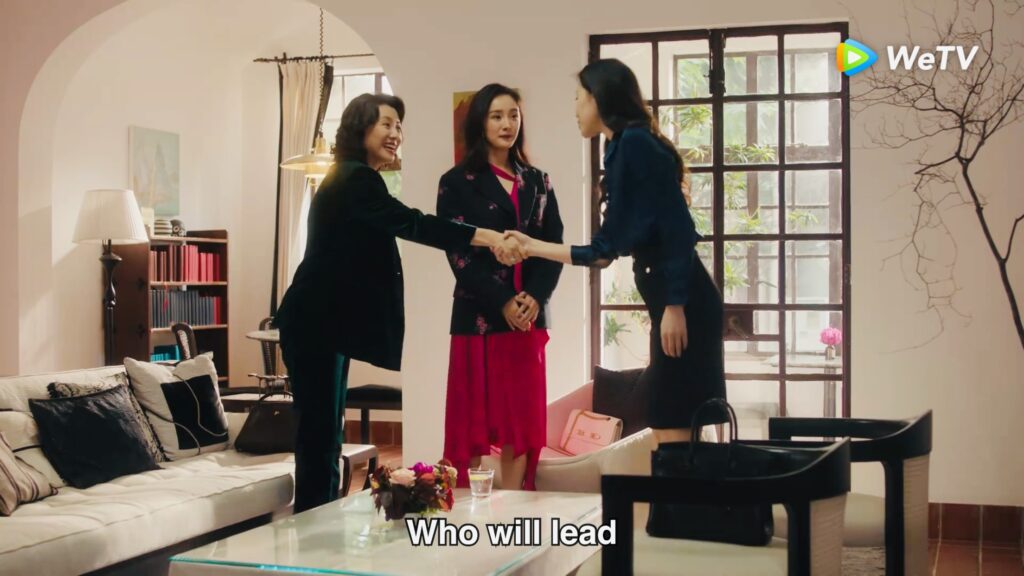 Qin Shi was disappointed but she did not dwell so much because she had a three-day leave, thanks to Tang Yi Hui's misunderstanding when she tried to tell Tang Yi Hui about her marriage situation.
Meanwhile, Yang Hua still hit the wall when he dealt with his parents. He decided to use the white lies strategy and found himself a rented girlfriend.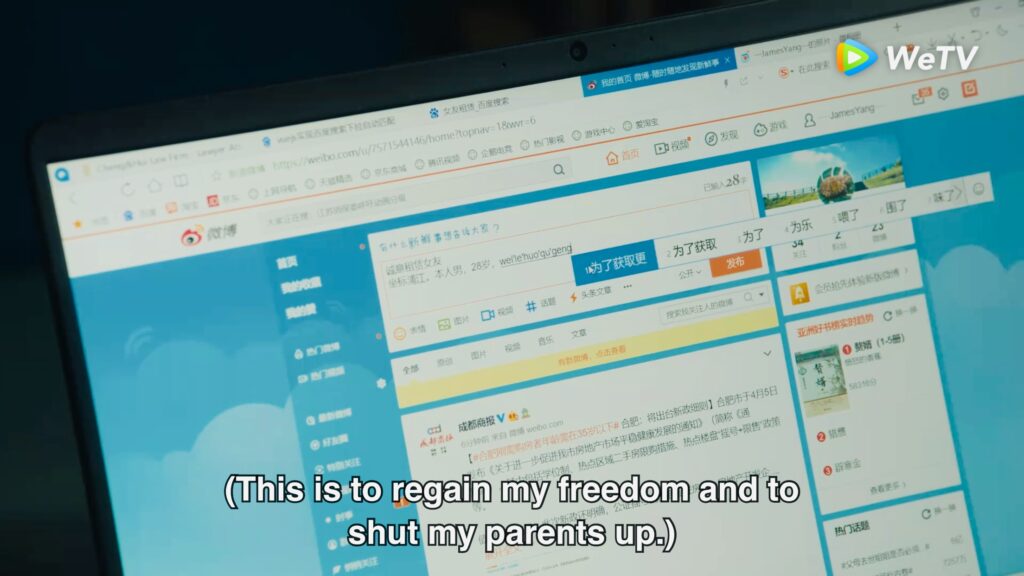 Wu Fei complained about her bad day to her fiancee. However, he did not seem to worry at all, with his stable position he was capable to provide for her for a very long time. At lunchtime, Zhou Qian Qian asked Wu Fei to find detailed information about Lan Xiao Ting. This time, Wu Fei decided to be more serious on her work. She used her connections to find a detailed information and also an invitation for a charity dinner. The problem was, Qin Shi must bring her spouse to the event. She could not missed the event so, she told them that her husband, Yang Hua, would also come to the event.
Yang Hua recalled what Qin Shi said when they met at the party. Back then he asked her why did she choose him as her fake husband. Qin Shi answered that she chose him after she saw his post on Weibo when he was on vacation in Australia. She said that she liked his photo.
That night, Yang Hua took Cai Liang to a cafe. He had an appointment with his rental girlfriend candidate. Cai Liang would act as Yang Hua when the person come. Yang Hua was cautious, he did not want to reveal his identity before he saw her first. But the one who showed up was Qin Shi. She had answered his post about a rental girlfriend on Weibo.
However, Yang Hua did not want to see her, although he knew that both of them have the same interest. Qin Shi chased Yang Hua into the car to explain her intention. She said that Yang Hua was not surprised when he saw her, then she interpreted that she was the one he had been waiting for. But Yang Hua's attitude was quite hostile to her. He even said that he could not trust someone like her who lied to get her position. His word stunned Qin Shi.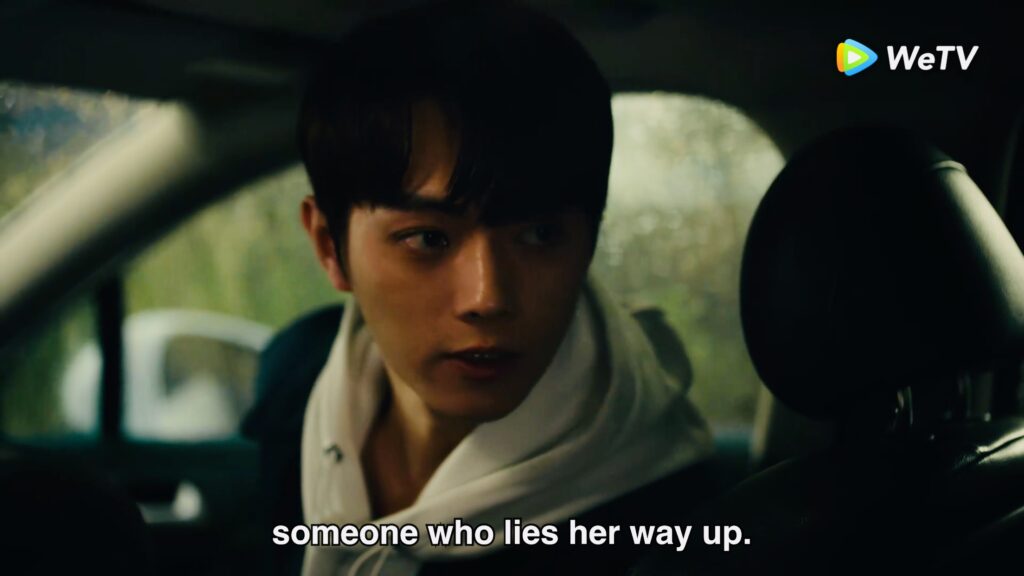 Qin Shi remembered what Bian Jing said to her, two years ago. Bian Jing told her that she was relentless. Her future as a lawyer was bright. Therefore, she needed a bigger place to grow. And her status as a single woman was a hindrance. And as someone who saw the bigger picture, she should not be bothered by small things.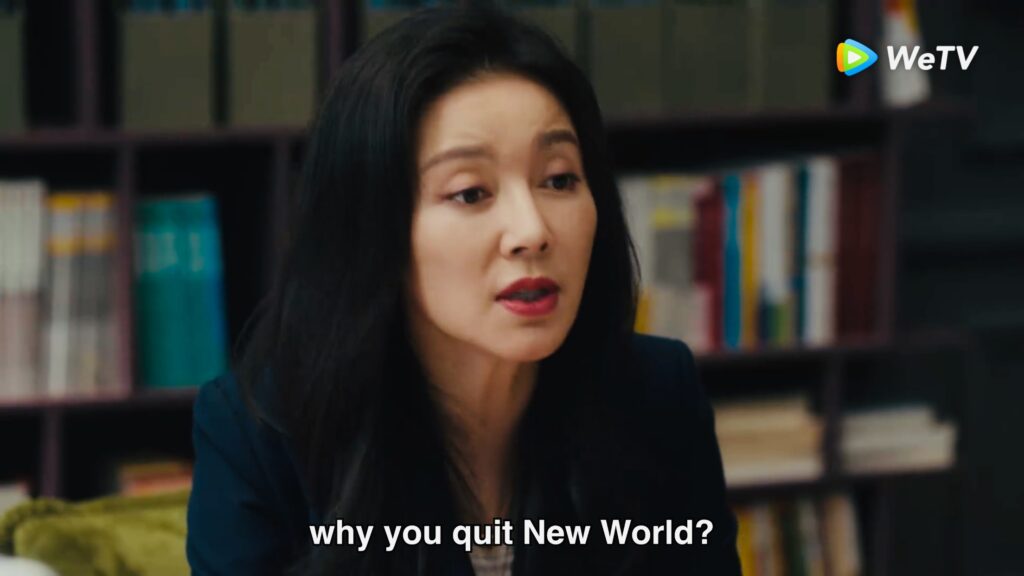 My Two Cents
Dear readers… What do you think about the first 2 episodes recap of She and Her Perfect Husband? Personally, I thought that this drama was interesting And I would definitely watch this drama solely for two reasons: Number 1 was Yang Mi. I am a fan of Yang Mi and I would watch her drama without complaining. And reason number 2 was Xu Kai…
Oh boy, what can I say? I was totally awed by his cuteness.
And the first thing that came into my mind after I wrote this episode recap was: thankfully, it was still a long way before the finale… 😂. I also wrote She and Her Perfect Husband drama review, if you want to know how I thought about this drama, just drop by. Thank