Title: She and Her Perfect Husband
Also Known As: 爱的二八定律, The 80/20 Rule of Love, Qin Shi and Her Perfect Husband, The Two Eight Law of Love
Director: Lin Yan
Casts: Yang Mi, Xu Kai, Li Ze Feng, Tang Jing Mei, Wang Zi Xuan
Screenwriter: Zhu Li
Genres: Romance, Law, comedy
Country: China
Episodes: 40
Year: 2022
Original Network: Tencent Video
Where To Watch: WeTV, Tencent Video
She And Her Perfect Husband Synopsis
She and Her Perfect Husband was a Chinese romance drama, with total of 40 episodes and released in 2022. Qin Shi was a smart, quick-witted, independent, and ambitious woman. As a successful lawyer, She paved her way up for two years at Cheng & Hui Law Firm and aimed for the partner position. Although she seemed to use all means to get to that position, she actually did it to achieve greater good: to change the unfair system for the single female lawyers.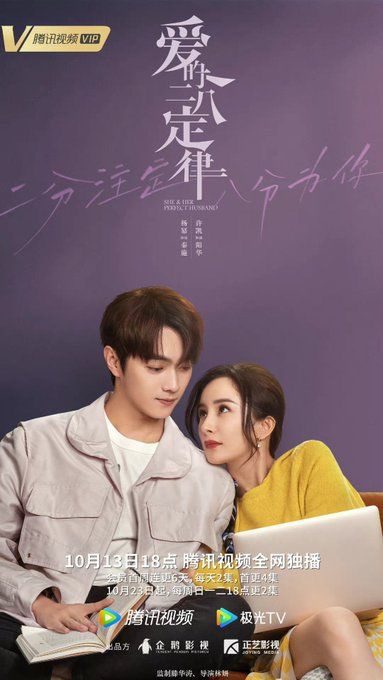 And the first thing she did was cheat the system. Qin Shi pretended to be married to James Yang, a successful investment manager who worked abroad. She made the lies so convincingly that nobody would believe that in reality, she was a single woman who did not believe in marriage. However, fate brought her to a situation where she met her so-called husband, James Yang or Yang Hua.
Yang Hua was a financial genius who was socially awkward. At 28 years old, he had no job, no girlfriend, and still lived with his parents and his tortoise pet. Yang Hua's mother forced him to get married as soon as possible. She made him attend many blind dates to find a suitable wife. One day, when he was on his way to another blind date, Yang Hua met his so-called wife, Qin Shi.
The situation made them, who were not acquainted with each other, strike a deal because they had the same interest. Qin Shi needed a husband to maintain her "marriage life", while Yang Hua needed a wife to stop his mother from forcing him to get married. Therefore, they continued the fake marriage and start living together as a married couple.
Although they signed an agreement about the fake marriage to avoid unwanted situations. They could not avoid it when nature took over. Slowly but surely, the cold office lady fell in love with the zen gentleman. But, was marriage life the life that they really wanted? Or is it something else? And would they continue the relationship when the agreement ends?
She And Her Perfect Husband Review
Finally, this drama ended well. I was a bit worried when WeTV suspended the episode release after 24 episodes. I thought I would wait longer for new episodes, but suddenly WeTV released mass episodes in one go. What more could you ask from WeTV? I really love this streaming platform. By the way, I also wrote She and Her Perfect Husband episode recap, in case you want to read the detail of each episode.
I've been waiting for the release of She and Her Perfect Husband for months. Yang Mi was one of my favorite actresses. She was drop-dead gorgeous and her acting was good. Therefore, I'm always waiting for her drama. The last one I saw was Novoland: Pearl Eclipse, and I absolutely loved it.
And Xu Kai… oh my god! He was striking! Just the sight of him smirking made me smile. Thank goodness I've decided to write a recap of this drama. It was a very good reason so I could watch every episode over and over again, and nobody would complain about this…😆
She And Her Perfect Husband was a cute and sweet drama. Even though the background story was pretty heavy and they used many law and finance terms in this drama. I still could understand the dialogue. Well, I still need to google some of them to understand the definition. But everything was still acceptable to me.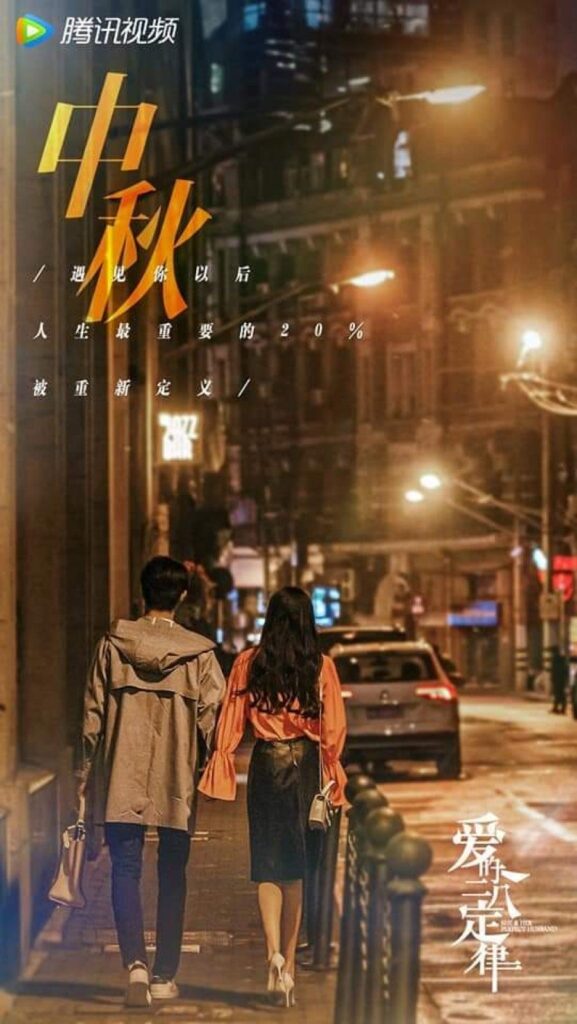 This was the first time I watched Director Li Yan and screenwriter Zhu Li's work of art. Both the director and screenwriter were females and the story background was about female empowerment. It could be seen from Qin Shi's ideal to change the recruitment system where the companies discriminated against single women. And the last case was about the sexual harassment of a male superior toward female employees.
However, to balance the heavy theme, the romance was very light and sweet. There were some common items such as ex-boyfriend and ex-girlfriend with lingering feelings, jealous 3rd parties, in-laws conflict, marriage, and divorce. However, all of them were tolerable. There were no unacceptable misunderstandings between Yang Hua and Qin Shi. Hence, I did not feel any need to vent my anger to my screen or my review. There were several catfights scenes, but it was entertaining enough.
I rarely commented on costumes in modern drama, but I like Qin Shi's sense of fashion. She was fashionable and every piece she wore was sophisticated with a pop of color. Well… some of them were too much, like the shiny yellow skirt that she wore on the trip to Hanzhong.
I wanted to praise this drama because they tried to recreate a normal everyday life. Qin Shi and even Tang Yi Hui, her boss lady, reuse their costume in several scenes. Well, sometimes you would see a drama where the female lead would use different clothes in every scene. That was unreal for me. Because in reality, we, mundanes, used the same clothes again and again.
The Cinematography
The lighting and the shooting angle were perfect. It emphasized the actors' emotions and built the mood. I could recall a scene when Yang Hua's eyes were teary because he had to admit that he was a coward who could not face reality. The on-screen atmosphere was so heavy that I really felt sad for him. However, I was disappointed with the driving scenes because they were fake.
The traffic and the lighting were a flop. But other than that, everything was well-designed. The office was good and I really loved Qin Shi's colorful apartment. The cyan-colored kitchen set was mouth-watering but the red bedroom door was even better. I would never think to set my house in those color schemes because my husband would definitely say no. But there was nothing wrong with admiring Qin Shi's colorful world.😉
The Casts
I sensed a strong chemistry between Yang Mi and Xu Kai. Their gesture and micro-expression were natural. The way Yang Hua leaned his body when he talked to Qin Shi, the lingering touch, or the silent gaze made me feel that their character was attracted to each other. But Yang Mi and Xu Kai were not the only ones that made my day.
Tang Jing Mei, who acted as Li Dai, also won my attention. Her character was annoying but her presence was entertaining. The last one that caught my attention was Li Ze Feng. With Tao Jun Hui's charisma, what can I say about him? His name quietly slides into my must-watch list. So, after this drama, I am going to watch Ancient Love Poetry where Xu Kai and Li Ze Feng took part and acted as gods.
The Story
The Story was well written. It flowed smoothly and you feel like you did not want to stop your screen time. Well, several episode endings felt so abrupt that I did not see it coming. But since I was binge-watching several episodes non-stop, I could just pretend it never happened. But if I watched the episodes one by one that would be annoying though.
She and Her Perfect Husband told the story of Qin Shi who wanted to change the recruitment system in the law industry. Back then when Qin Shi was looking for a job, she was rejected by many law firms because she was not married. The law firms opt to hire married female lawyers because a single female lawyer was more costly that the married one.
When the single female lawyer decided to get married, they would apply for marriage leave and maternity leaves usually followed suit. The companies still had to pay their salaries even though they were not working. It was a huge loss for companies.
Qin Shi suffered because of the system. But she had a mentor who helped her to enter Cheng & Hui Law Firm. Bian Jing was one of the partners of the law firm. She was the one who brought Qin Shi in and the one who decided on her marital status. Qin Shi was against the lie at first.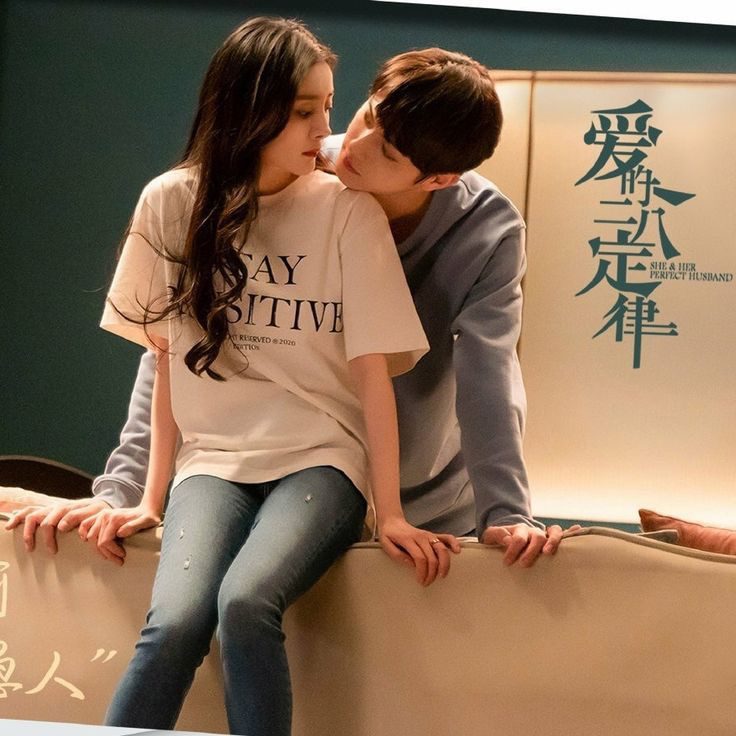 But Bian Jing managed to convince her otherwise. Bian Jing's decision was right. Because of her marital status, Qin Shi's career was sailing smoothly. To complete the story, Qin Shi made up a husband character. She choose a person from Weibo, named Yang Hua or James Yang because of his wise words. She took his photo and proclaimed that he was her husband.
Qin Shi even added the fact that she already had a 2,5 years-old son who lived abroad. For two years everything was concealed until Qin Shi met the real Yang Hua at an office party.
Yang Hua used to be a successful finance genius. But something happened and it hit him badly. He shut his life and did not care about the world. Back then, Yang Hua was young and his life experience was not enough to shield him from pain. And that was how Qin Shi came and saved him.
Qin Shi was cheated by the system, therefore she fought back. She was a courageous woman who bravely faced the world. Meanwhile, Yang Hua was cheated by others but it made him behave like his tortoise pet. He hides from the world and creates a world that protected him. Qin Shi helped him to find the confidence and courage to face the past and move on from it.
Now I know, why Yang Hua's pet was a tortoise…😅
The story of their relationship centered on how they fell in love with each other amidst the fake marriage. Yang Hua who often analyzes everything found out about Qin Shi's fear of marriage. Actually, Qin Shi did not fear any commitment, since she was in a relationship with Tao Jun Hui for 7 years.
But she saw too many failed marriages in her family and work (she worked for the family department and was a badass divorce lawyer). All of those failed marriages scarred her. Yang Hua decided to help her root out her problem, although it might hurt both of them.
The romance was a bit slow since Qin Shi was a person who held back her feelings while Yang Hua was a romantic person but was too reserved. However, I was quite satisfied with their intimate contact. The kisses and hugs were sweet and natural.
The relationship between the characters was well thought out. Qin Shi and Li Dai's relationship was a major plot twist for me. They were enemies, to begin with, but ended up as (almost) friends. Whenever they met and engaged in conversation, it felt like I watched a war movie where bullets were firing, missiles were everywhere, and fallen soldiers were strewn all over.
Qin Shi and Li Dai always spoke in a friendly manner but their words could kill. I know that I'm exaggerating, but that was how I saw their interaction. But believe me, their scenes were always entertaining. Especially when both of them handle Yao Yao's case.
The most heartbreaking relationship was between Qin Shi and Tao Jun Hui. They had been in a 7-year relationship and were engaged before they broke up because Tao Jun Hui's mother did not like Qin Shi's family situation. Here in Asia, the family was the key to a good and stable marriage. Because when you marry, you did not only marry to your husband/wife. You were also marrying their family. His/her parents become your parents and their siblings become your siblings too.
I have no idea about the culture in western countries, but in Asia, the family could be a reason why you decided to marry or not to marry someone. For example, if my mother did not agree with my husband, we might not have gotten married.
The Characters
Qin Shi
Qin Shi was an independent, smart, quick-witted, talented, and ambitious lawyer. But she was also reckless, hot-tempered, and emotional. When she encountered a problem. She would analyze it carefully, she would never miss the details, and she would weigh the pros and cons before she made any decision.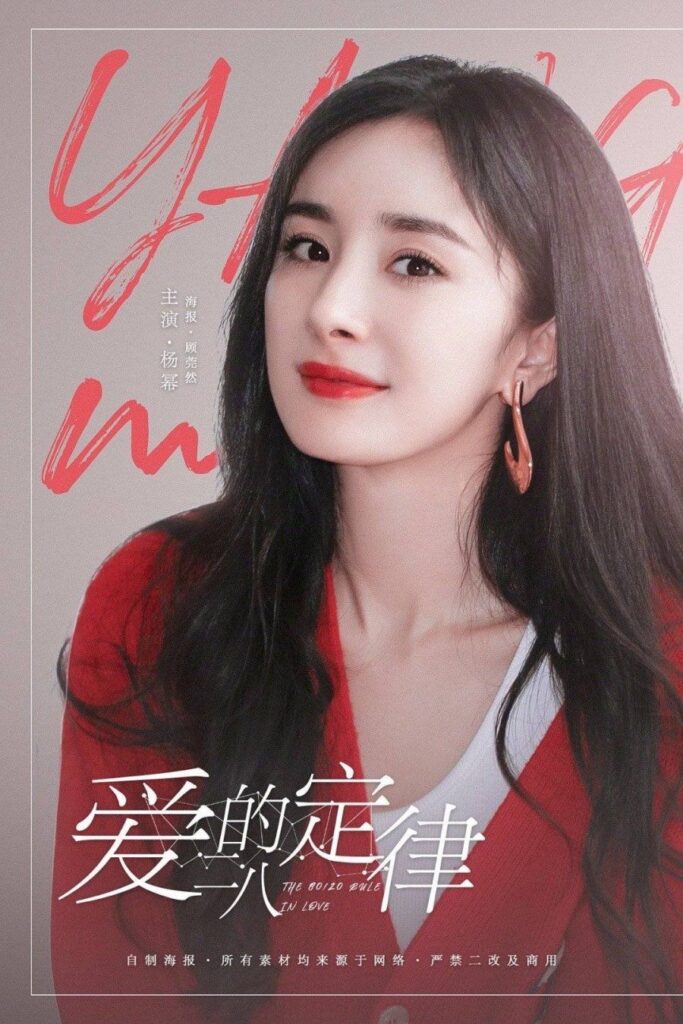 But her actions were reckless. She would disregard her safety to protect her clients rights. That was the reason why she was able to sit on a senior attorney position only in two years. She was not just a lawyer. She was one of the talented attorneys of the Cheng & Hui law firm.
Her personal life made Qin Shi feared marriage. Her father had been married three times, and two of them ended in divorce. Qin Shi second brother lived a love-and-hate relationship with his wife and always filed divorce every other day, and her first brother lived a happy life with his wife but seemed loveless. Qin Shi tried hard to protect everyone she loved but she disregarded her life.
She did not want her family to know that the reason why she broke up with Tao Jun Hui was because of their family situation. Therefore, she was quiet for two years and just accepted when her parents reprimanded her for breaking up with Tao Jun Hui.
Yang Hua
Yang Hua was socially awkward. His EQ was waaayy lower than his IQ. However, he was a romantic person that would do anything to help and protect the one he loved. Yang Hua was 6 years younger than Qin Shi. Although in terms of professionalism, both of them were talented in their field of work. Yang Hua and Qin Shi have a different characters.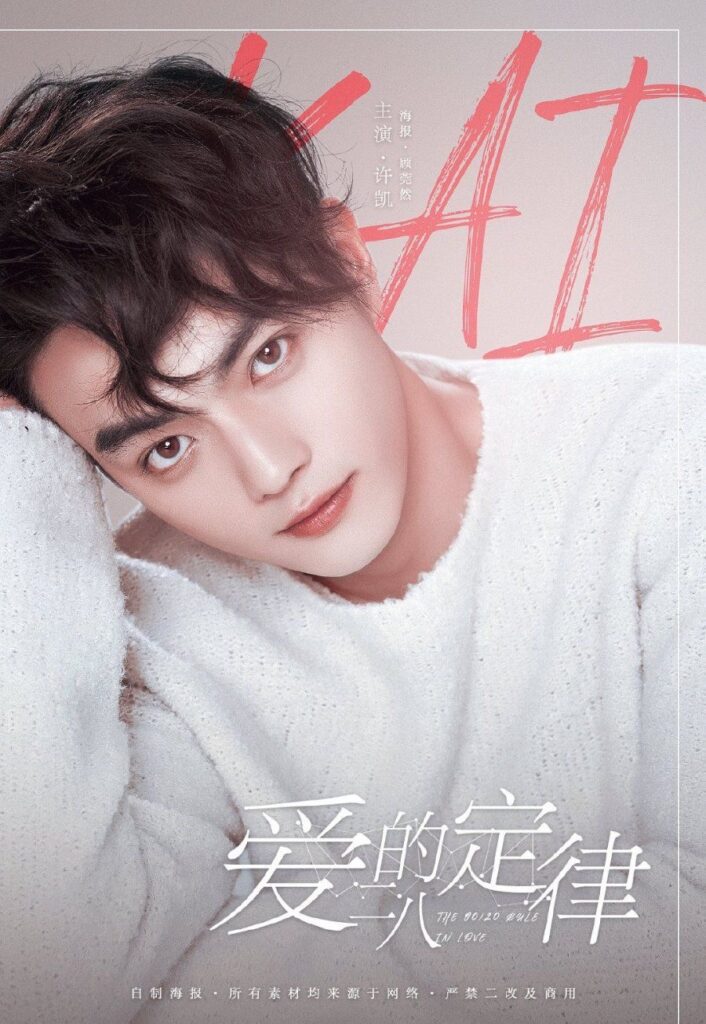 Yang Hua was romantic, but Qin Shi was not. He was rational, Qin Shi was emotional. Yang Hua was a very caring person who weighed everything, Qin Shi was reckless. But from Qin Shi, Yang Hua learned how to be an adult who was responsible for himself. She taught him to be a mature and courageous person. He also learnt about acceptance and moving on from his painful past.
As a genius, Yang Hua used to be arrogant and proud of himself. Therefore when life gets harder for him, he could not take it. Lucky for him, Mother and Father Yang were good people who tolerated and loved him unconditionally.
When Yang Hua met Qin Shi, he was mesmerized by her beauty. He did not love her at the first sight but his feelings grew from admiration. Yang Hua loved her so much that he was willing to take extreme measures to help Qin Shi overcome her fear and find the meaning of marriage for her. Even though it would risk his position in Qin Shi's heart because Tao Jun Hui was around the corner waiting for a chance to marry Qin Shi.
Tao Jun Hui
If Qin Shi was a very good lawyer, Tao Jun Hui was much more than that. His life was quite perfect. Tao Jun Hui was at the peak of his career and he has a fiancee who came from a prominent and wealthy family. His father-in-law wanted him to marry his daughter, so he could help him manage his business. His fiancee, Wu Fei, was younger than him and loved him very much.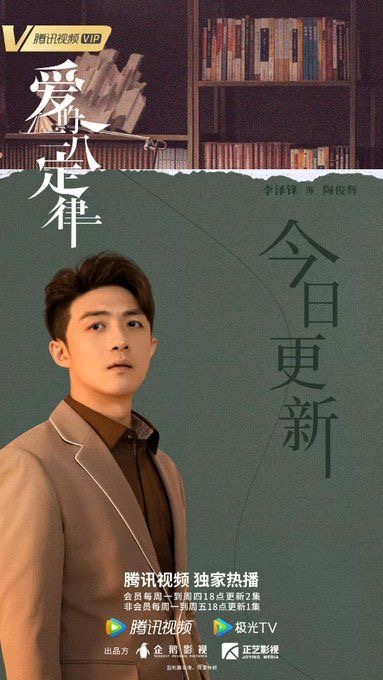 Although Tao Jun Hui's feelings for Wu Fei were genuine, he could not deny that he still had some lingering feelings for Qin Shi. They  broke up not because they have stopped loving each other, but because his mother did not approve of their marriage. After their break up, Tao Jun Hui went to Europe to continue his study.
They met again when he was investigating Luowei Yulan. Tao Jun Hui could not deny that his feelings for Qin Shi were getting stronger, even Wu Fei could feel it. He confessed again to Qin Shi and asked her to marry him when he was drunk after he entertained a client.
Wu Fei
Wu Fei was Tao Jun Hui's fiancee. She was the daughter of Xi Mei PR company's owner. She entered Cheng & Hui law firm as a legal assistant because his father pulled some strings. Wu Fei's simple-mindedness turned evil after she found out Tao Jun Hui has hid his relationship with Qin Shi. She thought that since Qin Shi was married for 2 years but had a 2.5-year-old son, Qin Shi must have cheated on Tao Jun Hui. Hence, she started to put pressure on Qin Shi to avenge Tao Jun Hui.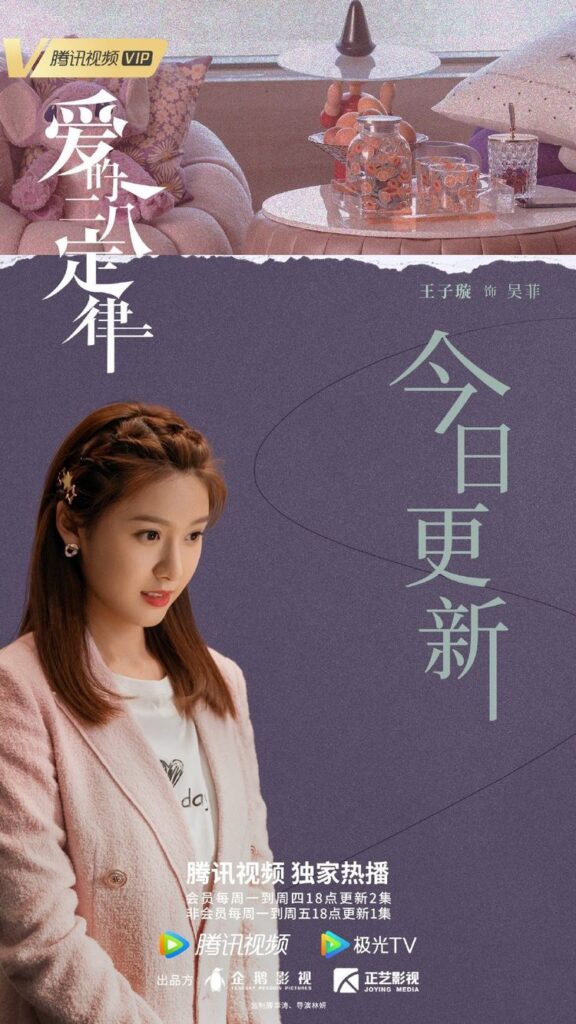 Wu Fei used her father's money and power to bargain with Tang Yi Hui. She would make her father bring more clients to Cheng & Hui if Tang Yi Hui helped her to vent her anger to Qin Shi. Wu Fei felt restless because deep down inside, she knew that she could not compete with Qin Shi, either in work or in love.
She was afraid that Tao Jun Hui would choose Qin Shi over her which was why she projected her anger and frustration onto Qin Shi. But it was like punching a cotton bag, Qin Shi did not budge at all. Whatever Wu Fei brought to her whether it was a demotion or public humiliation, Qin Shi always came back stronger.
Li Dai
Li Dai was awesome. I really like her character. She was equally smart, quick-witted, and sharp-tongued, to Qin Shi. The difference was Li Dai was more pragmatist than Qin Shi. Li Dai loved to gossip, especially office gossip. Her partner in crime was Qiao Si Ming. And her favorite place to gossip was the stairs.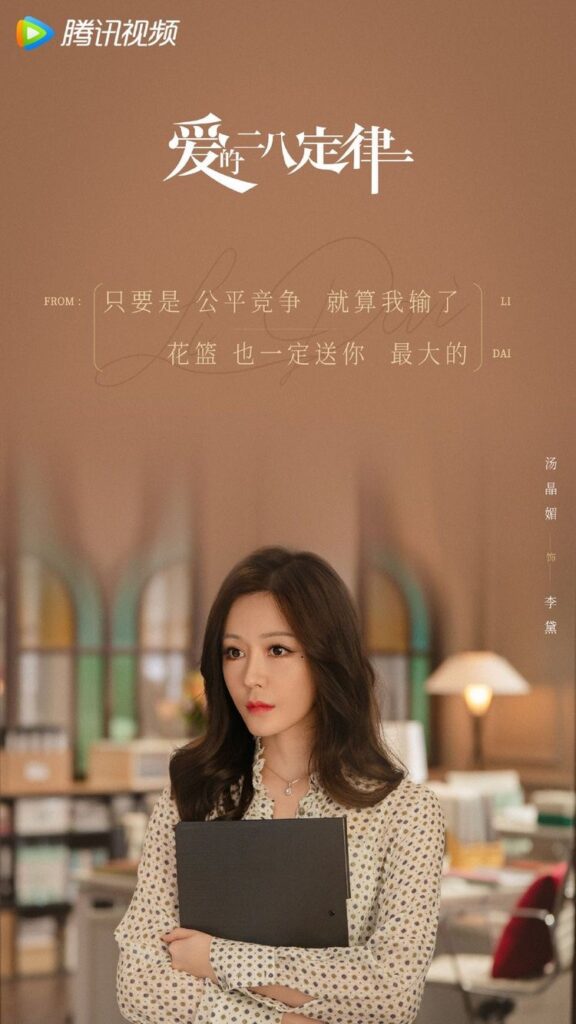 Although she was a modern person, Li Dai also wanted to get married. However, her reason was more than for her career, Li Dai also wanted to build a real relationship. So, she would not do as far as Qin Shi did by faking a marriage because she yearned for real love. She listed herself in a match making agency and that was the way she found out about Qin Shi and Yang Hua's suspicious marriage.
Li Dai realized that although Qin Shi was her rival, she was the only person who could understand her. Therefore, they could join hands in a case and work together. But still, if she had a chance to hit Qin Shi, she would do that without hesitation…😂
Tang Yi Hui
Tang Yi Hui was Jin Cheng's wife. Together they built Cheng & Hui from scratch and have been through so many problems in work and marriage life. If I would describe Tang Yi Hui in one word, it would be an opportunist. She befriended Qin Shi because she was a good lawyer that made a lot of money for Cheng & Hui.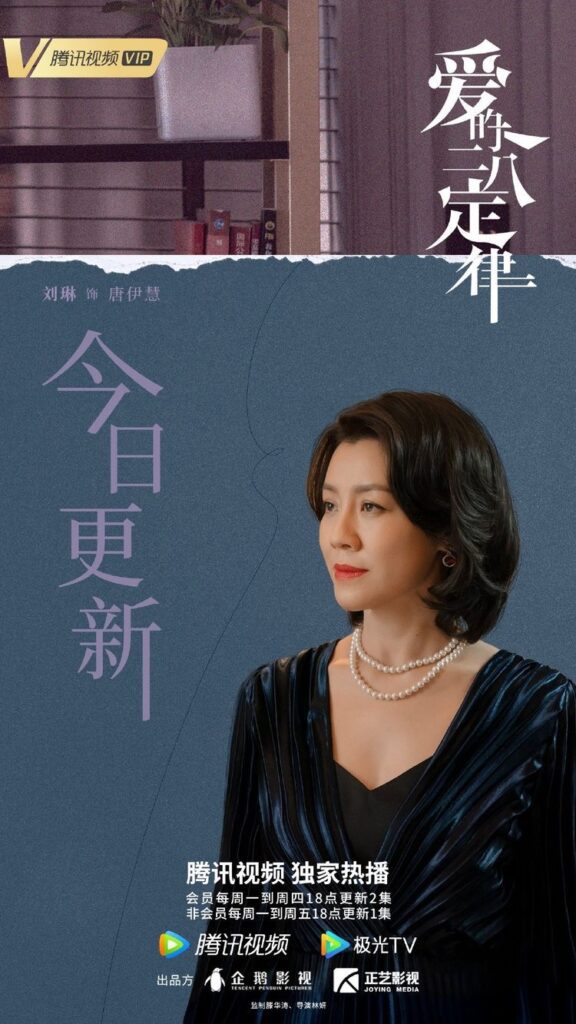 Tang Yi Hui also promised Qin Shi that she would make her one of the partners at Cheng & Hui. Law firm. However, it was an empty promise. When Wu Fei came up with a good deal with Xi Mei PR company, she accepted the offer even though it would sacrifice Qin Shi, her good friend for 2 years.
I thought that she was a good person and Jin Cheng her husband was the bad one. It turned out that Tang Yi Hui was worse than her husband. Both of them almost trapped Qin Shi and if she fell into the trap, she could lose her job and license. Thank goodness Yang Hua was with her and helped her get through it.
The Ending
She and Her Perfect Husband have a happy ending. Although Qin Shi seemed to fall deeper and deeper into a pit. She was demoted to a legal assistant because of Wu Fei. However, Qin Shi lived up to her reputation as she hold grudges. She came to Wu Fei's office and enraged her with her sharp words. She maintained her calm demeanor although Wu Fei scolded her harshly. Not long after the catfight, Wu Fei decided to resign and returned to her father's company.
Tao Jun Hui realized that his feelings for Qin Shi has not ended. He could not forget her at all. When Qin Shi went to Hanzhong for a business trip with a perverted client, Tao Jun Hui become restless and went after her. He was upset because he was worried about her. And if front of Gang Zi, he hugged her. When his relationship with Wu Fei was strained, Tao Jun Hui confessed to Qin Shi and asked her to marry him.
Qin Shi rejected the proposal because she already had Yang Hua in her heart. Tao Jun Hui still helped Qin Shi in her job. He even talked to Jin Cheng so Qin Shi could return to her position after she decided to resign because she did not want to follow Tang Yi Hui's order. In the finale, Tao Jun Hui was promoted to the head of Cheng & Hui's Northwest Division. He also starts over his relationship with Wu Fei.
After their divorce, Yang Hua still helped Qin Shi with the Yao Yao case. However, he did it secretly with the help of Gang Zi. When Qin Shi learn about his help, Yao Yao already said that she and her son would be returning to Australia, and Yang Hua would also go with them. That night, Qin Shi was brokenhearted when she saw Yang Hua left with Yao Yao. Qin Shi believed Yang Hua had chosen his ex-girlfriend over her. Thank goodness Qin Wenbin and Qin Wenyu came to comfort her.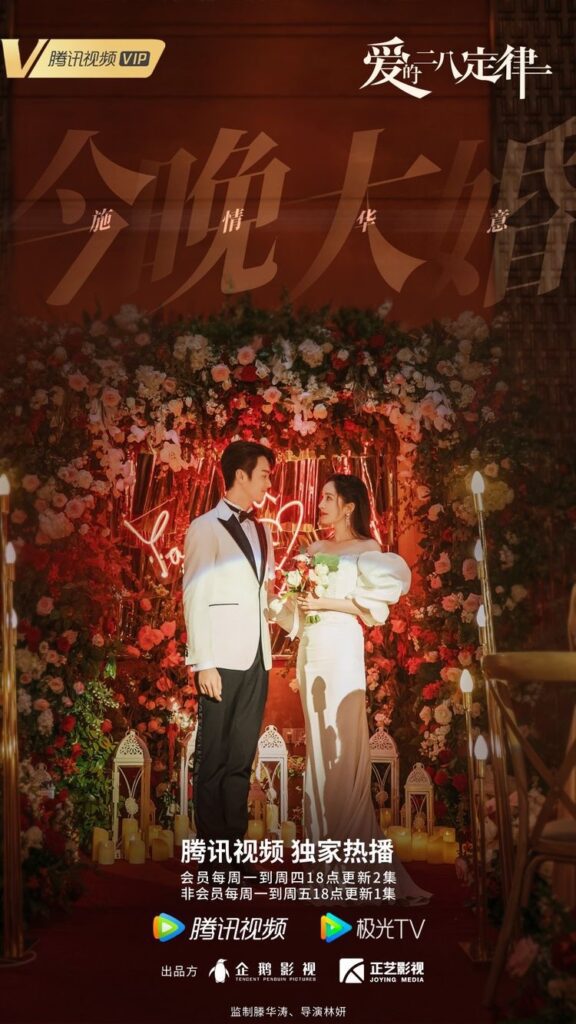 The next morning, Qin Shi's mother come to the apartment. She told Qin Shi that Yang Hua had come to her and Father Qin. Yang Hua explained the divorce and the reason why he divorced Qin Shi. Yang Hua said that he understand Qin Shi's stance toward marriage. Contrary to others' beliefs, Qin Shi cared so much about marriage.
All this time, she had done everything she could to protect every marriage in her family. She had done so much that she left with nothing for her own marriage. Yang Hua realized that Qin Shi had no confidence in her marriage therefore she used their fake marriage as a shortcut to avoid the real problem: her fear of marriage.
Yang Hua decided to divorce her, so Qin Shi could reevaluate her life and find what she really wanted from marriage. If in the end Qin Shi did not choose him and chose Tao Jun Hui, Yang Hua would accept her decision. He wanted her to start a new beginning instead of building a relationship based on a lie.
After she listened to her mother's explanation, Qin Shi hurriedly went to the airport. But she was late. She did not see Yang Hua walking in an opposite direction. He did not leave with Yao Yao because everything he did with Yao Yao was only an act to make Qin Shi realized her feelings. Qin Shi believed that Yang Hua has already boarded the plane and flown to Australia.
Seven months later, Qin Shi rejected an offer to be a senior partner in Cheng & Hui. She decided to work alone but she still kept a business relationship with Cheng & Hui.
Qin Shi found out that somebody has purchased the apartment next to hers. She was stunned when she saw that person was Yang Hua. Qin Shi missed him very much that she ran to his embrace. Yang Hua explained that he never went to Australia with Yao Yao and in his heart, there was only one person: Qin Shi. The episode ended with Qin Shi and Yang Hua kissing in front of the computer.
And I forget to add that Ren Mei Mei gave birth to a healthy baby. I did not know whether the baby was a girl or a boy, but the couple was so happy to welcome their precious one 😁
I explained more detail about this ending in seperate post, She and Her Perfect Husband ending explained. You can read it if you want to know the every single detail how this drama ended.
The Conclusion
I was sooooo happy that I came across this drama. The story was engaging that I did not feel that it was a 40 episodes-long drama. The acting was impeccable and the chemistry between Yang Mi and Xu Kai was strong and adorable.
I suggested you watch this drama, dear readers. It was a good choice when you need some sugary scenes to spice up your weekend or holiday. You might want to watch it on daily basis but do not blame me if you ended up binge-watching this drama for several consecutive days. Just don't forget to use your eye serum as much as you can to prevent a tote bag under your eyes. Happy watching!