Title: Under The Power
Also Known As: 锦衣之下, Beneath the Embroidered Uniform , Beneath the Brocade Robes , Jǐnyī zhī xià, Jin Yi Zhi Xia Ai Bei Li
Director: Yin Tao
Genres: Mystery, Comedy, Romance, Wuxia
Country: China
Type: Drama
Episodes: 55
Year: 2019
Original Network: iQiyi Mango TV
Where to watch: iQiyi, Mango TV
Adapted from: The web novel "Under the Power" by Lan Se Shi.
Under The Power Synopsis
Under The Power drama was a Chinese mystery drama, released in 2019. During the Jiajing reign of the Ming Dynasty, Lu Yi and Yuan Jinxia met for the first time when they were investigating the missing defense map. Lu Yi is the commander of the Jinyiwei or Royal Embroidered Uniform Guard and Yuan Jinxia is the one and only female police  constable of the Liu Shan Men or Six Department.
As the commander of Jingyiwei, Lu Yi is cold and arrogant, but he is also an upright, sharp, and capable person. His main job was to investigate crimes and corruption under the direct order of the Emperor. To gather information, Lu Yi didn't hesitate to use all kinds of tortures. People were afraid of his ruthless nature. Lu Yi was born from an official family. His father, Lu Ting, held an important position in the court and was a trusted aide to the Emperor.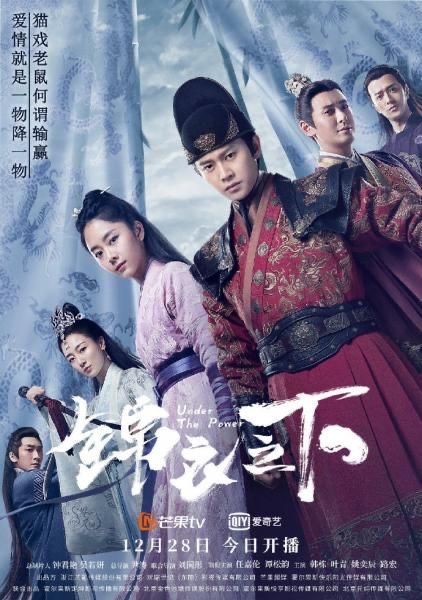 The Story Goes
Jinxia, on the other hand, is an orphan. She was raised by a foster mother who worked as a bean curd seller. She works under the supervision of her master, Yang Cheng Wan, the head of Liu Shan Men. Together with Yang Yue, her fellow brother, she investigates crimes in the city. Jinxia is a lively and cheeky girl with an upright personality and a cat-like curiosity.
The missing defense map case is only the beginning for them. It opens doors to other cases that lead them to a grand scheme that was hidden for years. To solve the cases, they need to work together. Slowly but sure, through the journey of life and death, their feelings changed its direction. From scheming and bickering it became protecting and longing.
What will be the end for both of them and will they be able to solve their cases and reveal the hidden secret involving their family?
Under The Power Review
This Cdrama was produced in 2019 and I watched it around 2020. But, since I watch Ren Jia Lun on The Blue Whisper, I decided to rewatch Under the Power, for the sake of writing this review (ehm… Ren Jia Lun). 😆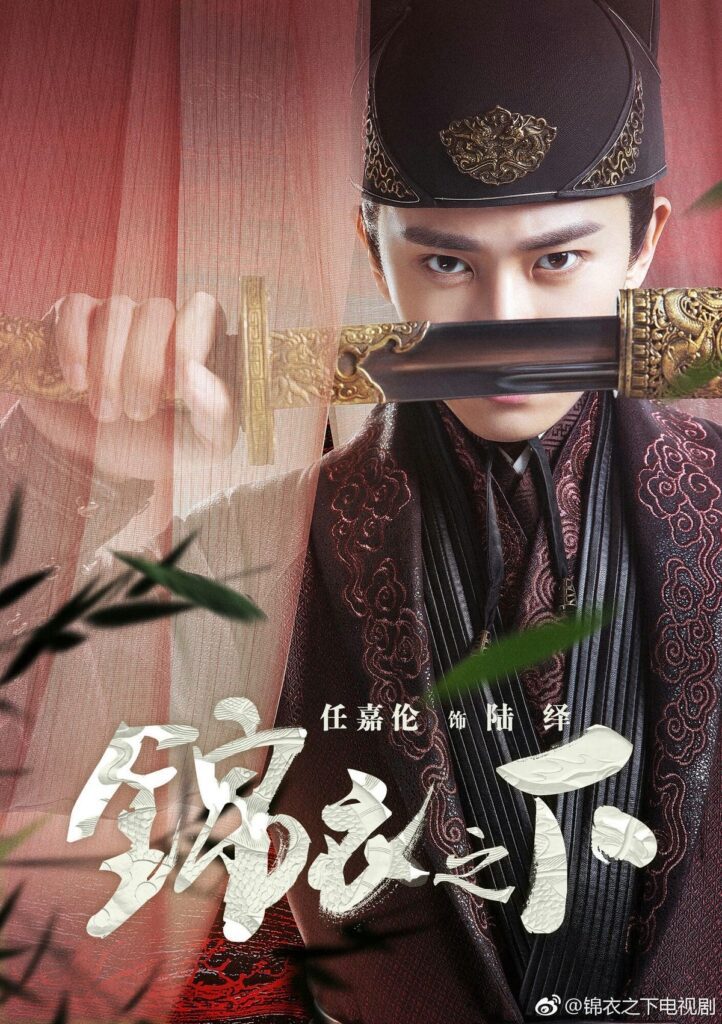 Under the power of our excellent director, Yin Tao. This crime-mystery-romance drama is very enjoyable to watch. Well, actually, the story is a bit draggy. But it doesn't stop me from binge watching this 55 episodes-long drama. Yin Tao is also the man behind several famous dramas, such as Who Rules The World, Ancient Love Poetry, and The Promise of Chang'an. As the creative lead of the drama, Yin Tao has done a great job of envisioning the novel into a drama.
A Recipe For Good Drama: Great Chemistry
Lu Yi and Jinxia's characters were opposites like day and night, but they also share the same traits: stubborn and persistent. Therefore, when they work together, they always bickering and scheming one another. But it doesn't take a long time for them to admire each other.
Lu Yi was mesmerized by her cheerful nature. Jinxia was like a glimmer of light in his bitter life. Lu Ting is a cold-blooded father to him and his mother died tragically in front of him. Lu Yi hates his father, because he saw that Lu Ting is an accomplices of the Yan Family, the villain. The broken relationship between father and son become a void inside his heart. Thus, his life was bleak and it led him to his cold, arrogant, and ruthless nature.
Jinxia admired Lu Yi because he was smart, clever, and dependable. As an orphan who always depends on herself, the feeling of being protected and having someone to hold on to is something that she yearns for. Even though she grew up with Yang Yue, she was always the one who lead their relationship. Therefore, it's only a matter of time for Jinxia to finally fall in love with Lu Yi.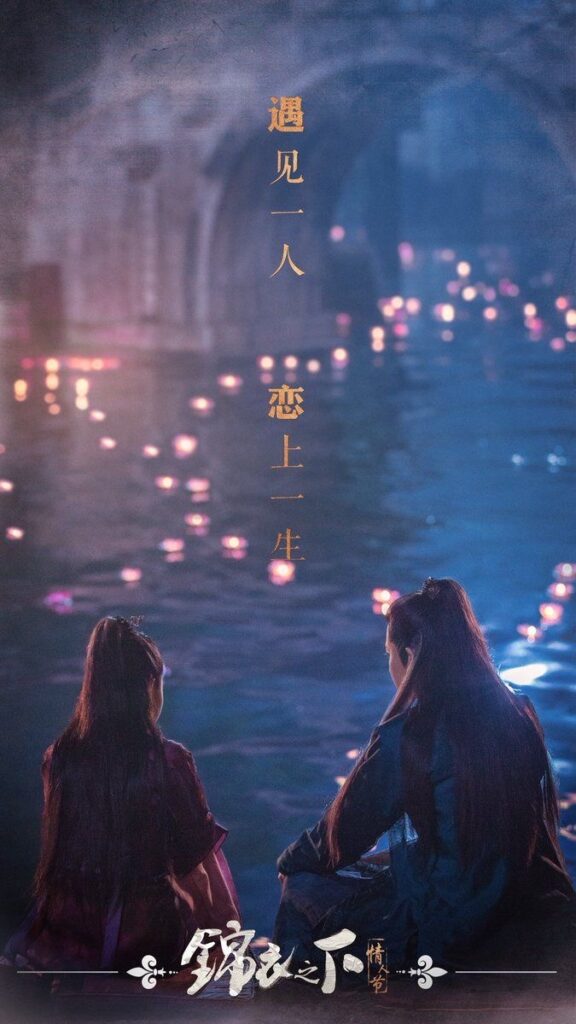 The relationship of Jinxia and Lu Yi is amusing to watch. I like the way they start off as an enemy. Jinxia called him Poker-faced Lu and he called her a haunting ghost. But the moment this relationship changes direction, they become a sweet couple. I can feel the emotions overflowing from their expressions and gestures. It was easy to feel the chemistry between them, as if all of it were real and not an act for a drama. This great chemistry between our leads is the biggest factor that makes this drama enjoyable.
The Uniforms are My Favorite
As a Cdrama fan, I have a high expectation that every drama that I watch will be a masterpiece. They would be a perfect ensemble of the story, actors, costumes, cinematography, and post-production. But, as I always say, nothing is perfect in this world, including in Cdrama realm.
Under The Power is a great and enjoyable Cdrama, but not without flaws. In my humble opinion, the lighting is too bright. It may highlight the colorful sets and costumes, but it was not my cup of tea.
As a wuxia drama, of course, the fighting scenes are one of the most important aspects. And thankfully, Under The Power has satisfying fighting choreography, particularly the group fighting.
But as always, my favorite part is the costume department…😁
I usually pay more attention to female costumes. But not this time. My favorite is the Jinyiwei guards' costumes. Notably the bright red uniform of Lu Yi. They took close-range shots at the uniforms so you can see them from up close. The design was masculine and the embroidery is beautiful.
And Ren Jia Lun in those uniforms, is a sight to behold. .. 😍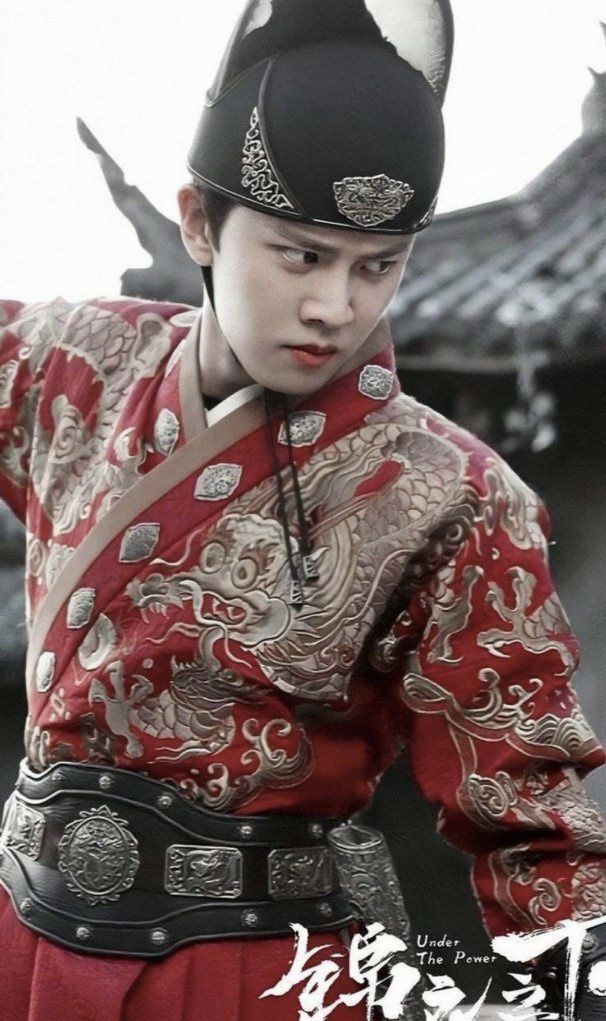 Under The Power Cast & Characters
The job of an actor is to bring the character to life. Therefore, they need to be able to convey the thoughts, the feelings, and the emotions of the characters to us, the viewer.
Under The Power has a profound line-up cast of actors. Some of them were exactly like my expectations and some of them were… just so-so.
Ren Jia Lun and Tan Song Yun were able to convey the emotions and the feelings of Lu Yi and Jinxia. I can see clearly through their expressions what are they feeling or thinking of at the moment. No stony expressions at all. This is something that I wish I could see in every drama that I watch. I want to praise them with a lot of flowery words, but only one word that can describe Ren Jia Lun and Tan Song Yun in this drama: OUTSTANDING! 👏👏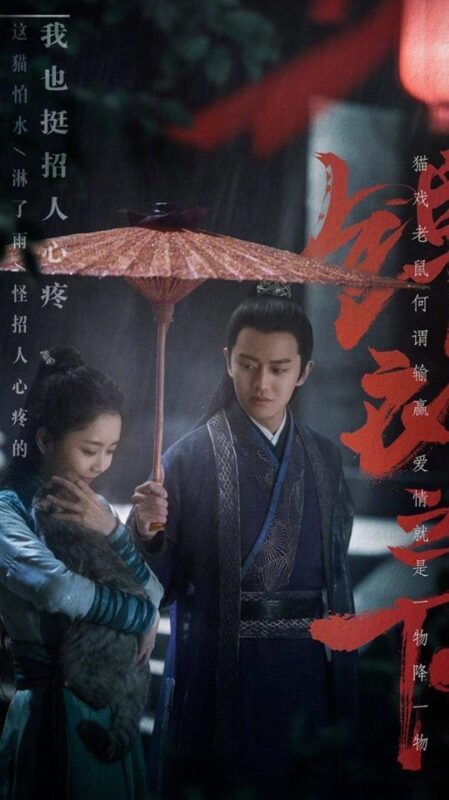 Shining Supporting Casts
Ethan Yao Yi acted as Xiao Xie, the heir of Wu An Sect, an organization in charge of shipping and transportation. He is an immature, free-spirited, reckless, and short-tempered person. He was betrothed to Shangguan Xi, but her love interest was always Jinxia. I like seeing Ethan as Xiao Xie. He was a spoiled brat and deserved some good slaps. His scenes are always lively and funny and he's good at making silly faces.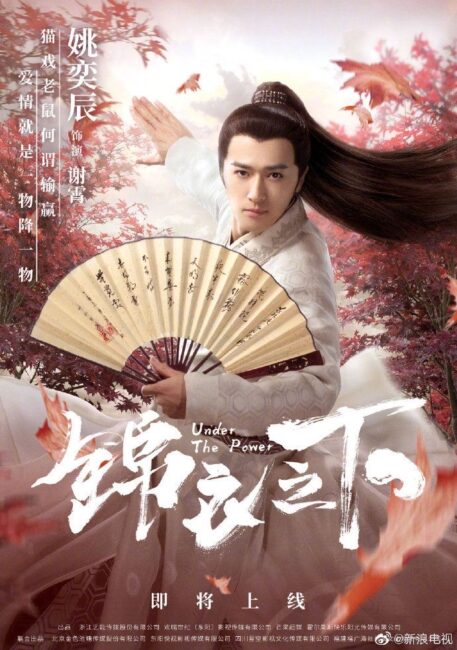 I cannot think of another name that fits for the role of Shangguan Xi other than Ye Qing. Shangguang Xi is a beautiful, aloof, loyal and capable person. She's the one who handles all the affairs of the Wu An Sect on Xiao Xie's behalf. She had a one-sided love for Xiao Xie. But Xiao Xie always rejects her because he loves Jinxia. Therefore, she always had a sad and lonely expression. But later, we can see some changes when she realizes her feelings for Yang Yue.
The one who is desperately in love with Shangguan Xi is Yang Yue, and Lu Hong fits perfectly as the awkward Yang Yue. Yang Yue is a simple-minded but kind and righteous guy. His slightly bent posture really depicts the unconfident nature of Yang Yue. But, I like the way he looks at Shangguan Xi with eyes that are full of love and admiration… Yang Yue is such a sweet guy… 😍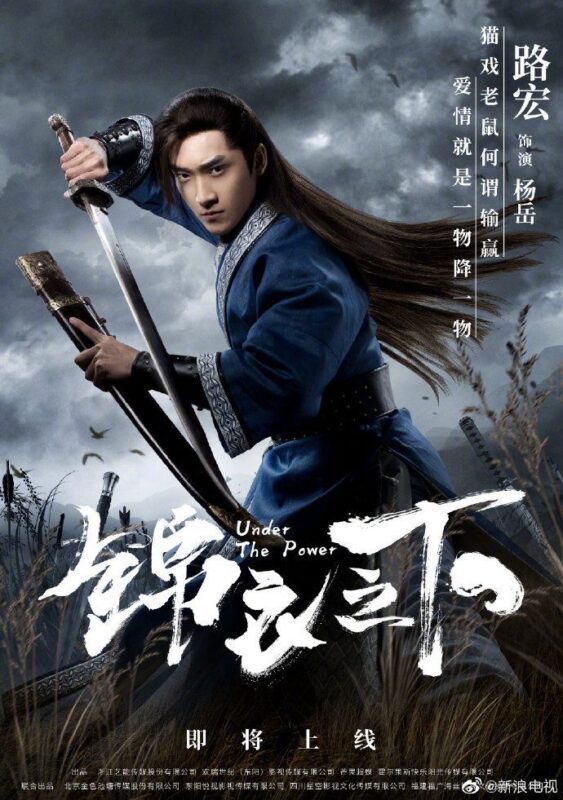 Don't Forget The Bad Guy
The last one is our villain, Yan Shi Fan. Just like Lu Yi, he came from a powerful family. He holds an important position in the Ministry of Work. Shi Fan is confident, smart, cruel, and completely evil. He was a natural enemy to Lu Yi because he was engaged in illegal businesses. In my view, Han Dong's acting is more interesting in the second half of the drama, where he shows us his cruel and ruthless side.
The Unexpected Ending
What I like the most about Under The Power is when Lu Yi and Jinxia work together to solve cases. Lu Yi's smart and sharp perception and Jinxia's street-wise is a good combination that lead the to the answers of every case. This part of the drama is more interesting than the complexity of their relationship. The romance is a bit draggy, particularly when Jinxia and Lu Yi find out that their family had a deadly feud in the past.
The matter regarding their own family has also been resolved. The dispute between Lu Yi and his father, Lu Ting, had finally come to an end. It was the sadness over the death of Lu Yi's mother that had forced them apart for years. When his illness worsened, Lu ting explained everything to Lu Yi to clear out the misunderstanding between them. Over the years, Lu Ting has approached the Yan family to gather information about their corruption. But before he could finish his plan, his illness had taken over. Thus, Lu Ting asked Lu Yi to complete the plan.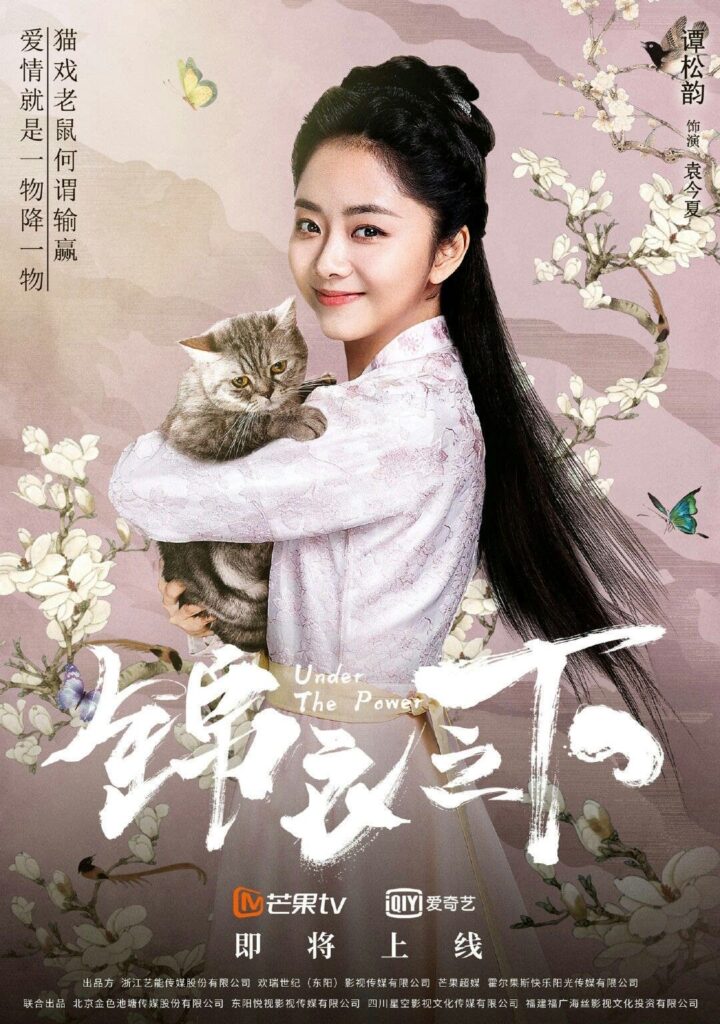 And the case of Xia Ran's persecution finally came to an end. His name was cleared, but there was a price that Lu Yi and Jinxia must pay. All of this became a part of the end of their relationship. But don't worry readers, Lu Yi and Jinxia still have a happy ending, but they need to wait a little bit longer to be together 😉.
The Conclusion
Finally, another Cdrama worth re-watching. I'm happy to spend my time watching the handsome Ren Jia Lun and the cute Tan Song Yun as they conduct investigations to solve cases. It's a nice surprise for me to know that even though I watched this Cdrama for the second time, I didn't find it boring. Obviously, I know the ending of every case and I also know how the romance will go. However, I'm still engrossed in every case and I'm still in awe of seeing their flirtation.
Lu Yi and Jinxia's relationship is a slow-paced romance. It's sweet and cute, with great chemistry that makes us want to ship them. And while we wait for the romance to build up, the cases and the investigations will keep you busy.
Re-watching this Cdrama is quite entertaining for me. I really like the mystery and the cases that Lu Yi and Jinxia handle. The actions and adventure are also engaging. With a hint of humor here and there, this drama is worth my time. And i recommend you to put this Cdrama on your watch list. And I'm sure that you'll feel the same way as I did… Happy watching!