Title: Lost You Forever (Season 1)
Also Known As: 长相思 第一季, Eternally Yearning For You, Sauvignon Blanc, Chang Xiang Si
Screenwriter: Wong Jing, Ye Chin
Director: Yang Huan, Zoe Qin
Cast: Yang Zi, Zhang Wan Yi, Deng Wei, Tan Jian Ci, Dai Lu Wa, Wang Hong Yi
Genres: Romance, Fantasy, Drama
Country: China
Type: Drama
Episodes: 39
Date of Release: Jul 24, 2023
Original Network: Tencent Video
Where To Watch: WeTV, iQiyi, Viki
Adapted from the 3rd book in the novel series: "The Book of Mountain and Sea" by Tong Hua
Holla readers. The hot weather making me feel under the weather lately. Thank goodness I was still able to spend some time watching this special drama. What makes it special? Don't worry, I'll be telling you in a bit. Meanwhile, don't forget to keep yourself hydrated all day. Stay healthy!
Lost You Forever (Season 1) Synopsis
Wen Xiao Liu is a weak deity who worked as a fertility doctor. He roamed around Dahuang and later he settled in Qingshui town for more than twenty years. Xiao Liu is a young, playful, and cunning person. He never does anything with no profit for him due to his careful nature.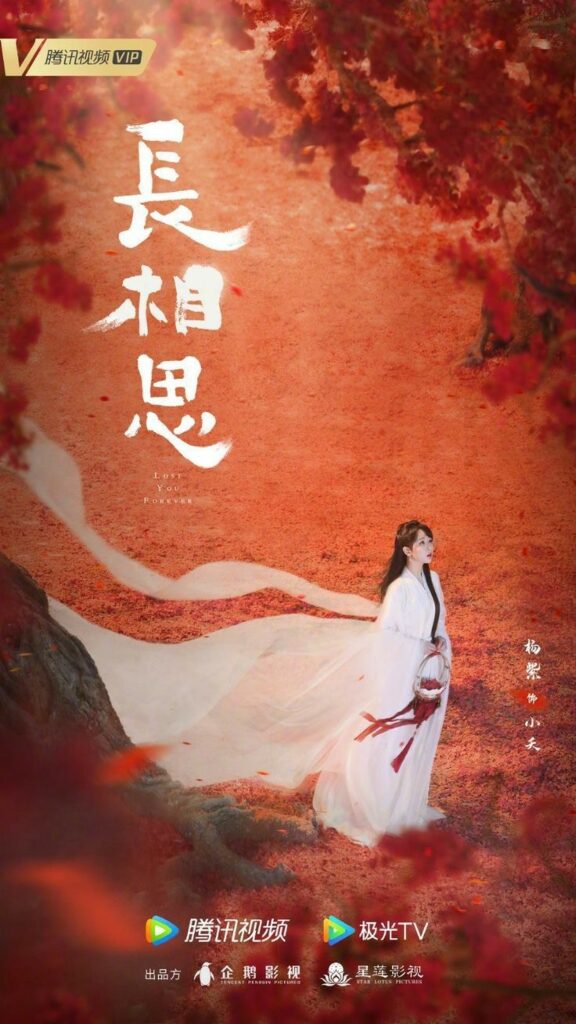 However, he still got a little kindness inside him. In his Rejuvenation Hall, a medical clinic, he stocked up money to pay dowries for his two disciples and an old friend.
One day Xiao Liu met with an unconscious beggar who was covered in torture wounds and tattered rags. He took him in reluctantly, but still spent the night awake to treat his wounds. Later Xiao Liu gave the beggar a name, Ye Shiqi. After that, Ye Shiqi lived in the Rejuvenation Hall with the others and became Xiao Liu's third disciple.
Meanwhile, there were newcomers in town. Xuan, his sister Ah Nian, and their servants arrived to open a winery across the clinic. Although Xuan was adept at working and managing the winery, he and his sister could not conceal their special aura.
Everywhere they go, you can almost instantly recognize them as someone from a wealthy and prominent family. The residents of Qingshui Town knew that Xuan and his family members were the neighbors they should not offend.
When Ma Zi (Pimply) needed more money for his dowry, Xiao Liu had to enter the forest to look for herbs. He planned to sell those herbs so Ma Zi (Pimply) could pay for Chuntao's dowry. But this ordinary intention led him to meet one of the most powerful demons in the world, the Nine-Headed Serpent named Xiang Liu.
His human form was a cold man with silver hair and an ice mask. He is always clad in white and everywhere he goes, Xiang Liu always exudes a dangerous aura. Unfortunately, Xiao Liu falls into his hand and Xiang Liu learns about the special blood in Xiao Liu's body which could cure his wound.
From so many people in Qingshui Town, only Ye Shiqi and Xiang Liu could see through Xiao Liu's illusion magic and learn that he was a woman who hid many secrets.
Yes, Wen Xiao Liu used to be a young woman named Xiao Yao. She was a princess with a powerful background. Her father was the King of Haoling, her mother was the Princess General. She addressed the King and Queen of the Xiyan Kingdom as her Grandfather and grandmother. After a series of tragedies, Xiao Yao roamed around Dahuang for three hundred years.
Later fate brought her back to her true identity as Xiao Yao, the Grand Princess of Haoling. She also met her half-sister Ah Nian and another man named Chishui Feng Long. By that time, Xiao Yao realized that she was a person who was destined to be entangled in the whirling political waves in Dahuang.
Lost You Forever (Season 1) Drama Review
Lost You Forever really lived up to the hype. The story was engaging, enticing, frustrating, and tormenting. Why? Because we have to wait for season 2 to know who was the man Xiao Yao would choose to be her husband And who would lose her forever.
This was not like The Blue Whisper drama, Immortal Samsara, Love Like The Galaxy drama, or other dramas which were divided into 2 parts due to the Chinese government's rule about drama episodes. This is a drama that would make us cry because we have to wait for several months for the answer in the next season. Hopefully, we will get the answer early in 2024. *fingers crossed*
I thought this drama would have a light-hearted story. But alas… I was wrong. The story was emotional and the acting was so superb that I cried ugly throughout the drama. FYI, my PC speakers were broken so I watched several episodes completely muted. But still, it made me cry.
I haven't read the novel, so I could not make any comparison between the novel's story and the drama. However, this is Tong Hua's work of art. She has written many books, including Scarlet Heart or Bu Bu Jin Xin, Sound of The Desert, Love Yunge from The Desert, and The Starry Night, the Starry Sea. She also worked as a screenwriter for dramas such as Perfect Couple and Destined to Love You. I loved her work, Tong Hua's novel was always touching and would make you emotionally shaken.
Lost You Forever might look like an ordinary romance drama. But in the later episodes, we get to ride the political wave in Dahuang, and we surely go straight to the whirling power struggle. And the ones who led us were Xiao Yao and Cang Xuan.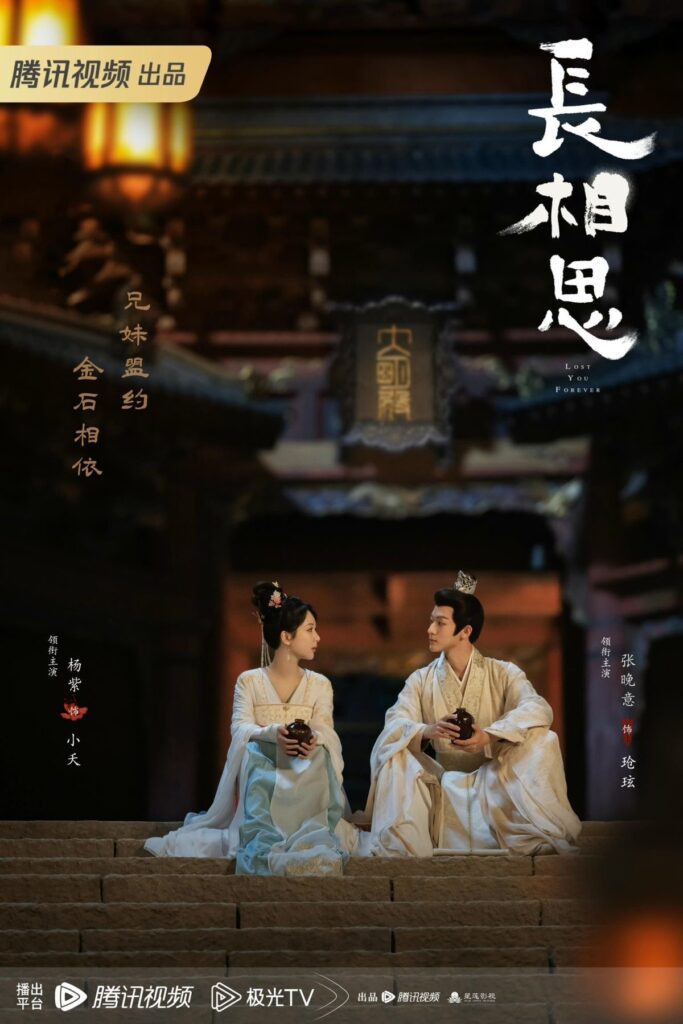 The power struggle plot itself was introduced in the first episode when both Xiao Yao and Cang Xuang become the victims of the situation. Tushan Jing also becomes part of the power struggle inside his Tushan Family. He lost his footing and went missing for years.
The Tushan family played an important role in supporting Cang Xuan. This also applied to Chishui Feng Long with his powerful Chishui clan. The only anomaly is Xiang Liu. This demon was mysterious but his presence always shook many people.
I am not an avid fan of Yang Zi but this drama opened my eyes. She was awesome and her acting deserved tons of compliments. Although sometimes her expression was flat, Yang Zi was able to convey Xiao Yao and Xiao Liu's feelings very clearly.
The most heartbreaking part was when she burst emotionally after she saw Consort Jing'an whose face looked like her mother's. The desperation in her eyes was so vivid that I couldn't stop crying. Xiao Yao's parents left her when she was a child. It was still a mystery whether her mother truly divorced her father or not, but she was away from her father at that time.
And although her mother died in the war, for young Xiao Yao it feels like an abandonment. This emotional baggage weighted her mind and heart for centuries. Therefore, when she saw Consort Jing'an, her emotions escalated like a surging river. Xiao Yao wailed and cried, asking why her mother abandoned her. My heart ached for her. 😭
Yang Zi was not the only one whose acting was superb. My second praise goes to Zhang Wan Yi who could change his expressions in a flash. One second he was smiling, but the next second the smile was gone and his eyes turned cold.
Cang Xuan was a man who suppressed his emotions a lot. He had too many burdens in his shoulders and it could be seen from the cold eyes. But he was also a family man who protected everyone around him and was very warm towards his sisters, Xiao Yao and Ah Nian. I could never imagine a perfect person for this role except Zhang Wan Yi.
And the most handsome award goes to Tan Jian Ci. I rarely watch his drama and the only impression of him was from the movie Adoring. Yet, in this drama Tan Jian Ci shone more than the other male cast. As Xiang Liu who was clad in white, with his silver hair and smoky mask.
Tan Jian Ci was like the ice queen who stood tall, proud, and arrogant. But as Fangfeng Bei, he was dangerous, playful, and seductive. Especially when he wore that red robe. My heart always skips a bit on his scenes. 😍
Deng Wei who acted as Ye Shiqi/Tushan Jing and Wang Hong Yi who acted as Chishui Feng Long also made my day. And Dai Lu Wa, who acted as Ah Nian, was sooooo adorable. Especially when she was crying because Xiao Liu teased her when she was kidnapped in the forest.
Lost You Forever's directors, Yang Huan and Zoe Qin, were seasoned directors who had worked as directors for years. This drama seemed to be their first collaboration. However, they did a really good job with this drama.
I am also impressed by Wong Jin, the screenwriter. He was obviously an old player in Cdramaland. He had worked as a screenwriter, director, producer, and actor as well.
All this time, I used to rely on drama's opening and ending scenes to get a glimpse of spoilers. Yet, none of this worked on this drama. Everything I saw was misleading and brought me to the wrong conjecture. If you have the same habit as mine, no need to bother with those scenes. 🤪
Although I like this drama so much, there was some scene that I rather avoid. And those scenes were the death arena. It was like an ancient Roman gladiator where two men fought for their lives while others watched and bet on them. It was cruel and bloody. I rather skip those scenes for it was inhumane.
Overall, I would not let myself miss this gem. Lost You Forever was a perfect example of a good collaboration between the author, directors, screenwriters, actors, and the production team. The story would stay in your head rent-free for a very long time and you'll remember every detail as if you just watched it yesterday.
The Cinematography
I need a moment to praise the beauty of this drama. Lost You Forever was full of breathtaking images of trees, flowers, and sky. There was no dull scenery in this drama, it was a true feast for the eyes. From the first episode, you could see the red Poinciana tree in Zhaouyun Hall, Xiyan Kingdom.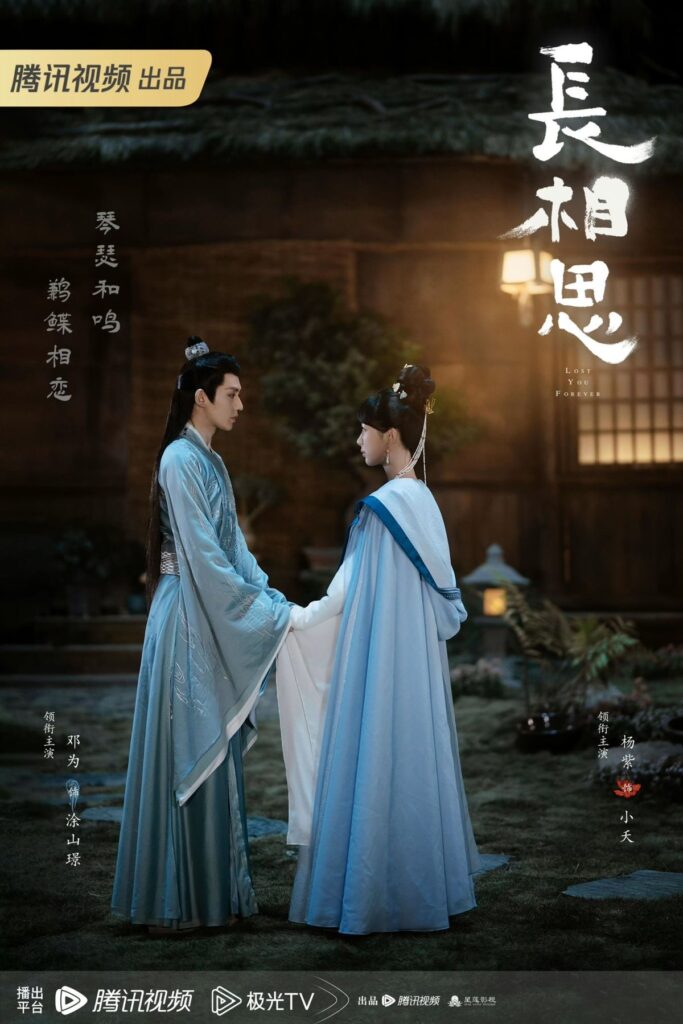 FYI, this tree was a real thing. The Royal Poinciana tree or Delonix regia is native to Madagascar but has been cultivated around the world. You might recognize the tree as a flamboyant tree, phoenix flower, or flame tree. And this tree would appear throughout the drama since Xiao Yao loves this tree and its flower. Cang Xuan often took her for a walk in a Poinciana forest as well.
Later when Wen Xiao Liu lived in Qingshui town, he stayed at a shabby but artistic cottage of Rejuvenation Hall. It was built next to the river. The roof was decorated with vines, and it had a small yard and a small garden full of colorful plants. As a medical clinic, this wooden house was full of medicine packages hanging under the eaves. Xiao Liu's bedroom was small, packed with stuff, and was decorated with colorful fabric on top of his bed.
Another breathtaking view was Tushan Jing's house's wisteria garden. The purple flowers were beautiful and the room was beautifully decorated. No, not was the kind of full of ornament like in a palace hall. But the furniture composition, the color palette, and even the small details were well thought out.
And those places were only a few parts of the breathtaking drama. I recommend you watch this drama on a bigger screen instead of your phone, so you can see the details in every scene.
The CGI was good, although sometimes it was a bit off such as on the scene of Xiao Liu and Xiang Liu on a boat trip. The boat and everything was okay, the only matter was the water in the river. Xiang Liu's mount was a bit off too. I did not quite get the bird, was it an eagle or a condor? And lastly, the oyster shell… this was the most disappointing of all. The idea was brilliant, yet it felt like Xiao Yao and Xiang Liu were on a spaceship instead of a shell. The pearly white and the interior were too futuristic.
But the costume, oh My!!!! Gorgeous!! The actors and actresses themselves were already attractive, but when they were adorned with the costumes, it was a work of art. My favorite costume was Fangfeng Bei's maroon robe with flower embroideries on the chest and shoulders. Lovely! And the capes… Gosh, I was out of words… 😍
Those beautiful costumes were predictable. The costume designer, Chen Tong Xun, was also the man behind The Blue Whisper, Duoluo Continent, The Untamed, and my favorite of all time, Ruyi's Royal Love in the Palace. And I could not find fault in those dramas as well as this one.
Since this drama was about deities and demons with a long span of life, a year would pass in the blink of an eye. I barely realized that Xiao Liu had been sheltering Ye Shiqi for 6 years in his Rejuvenation Hall. The blurred time was shown in a time-lapse scene of season changes. The flowers would bloom and wither in no time and sunlight would replaced by snow. I found myself captivated by the visuals and eager to find other time-lapse scenes while I watched this drama.
The Story
"No one in this world will wait for someone else forever. When tired, they naturally leave." This was Xiao Liu's words for Ye Shiqi who said that he would wait for her when she entered the forest. In her heart, there was the bitterness of an abandoned child. A childhood trauma that lasts for centuries.
Lost You Forever was all about time. It took 70 years for Xiao Yao to wait for Cang Xuan in Jade Mountain. While Cang Xuang has been searching for her for 300 years. Tushan Jing asked Xiao Yao for 15 years to dissolve his engagement and family problems.
Later Xiao Yao was in a coma and Xiang Liu patiently cared and waited for her to wake up for 37 years. In the meantime, the only person who was rarely in the frame was Chishui Feng Long. And I believe in the 2nd season, he'll be everywhere.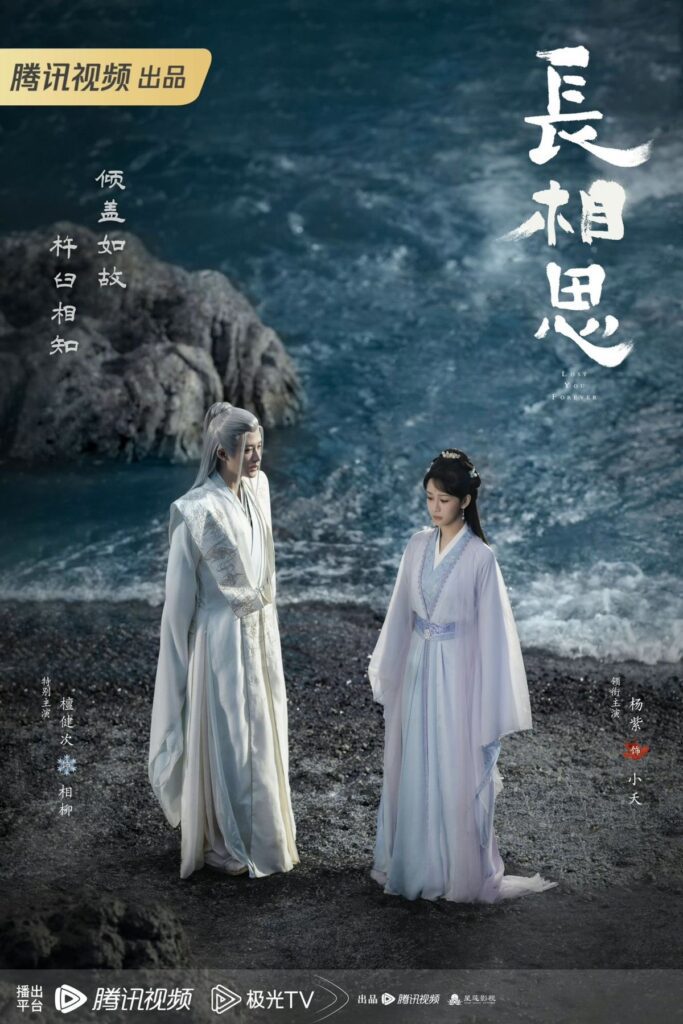 Aside from time, Lost You Forever was a story of Xiao Yao looking for a soul mate. And this post is mostly about reviewing Xiao Yao's husband-to-be. She was surrounded by four extraordinary gentlemen as candidates, according to the main lead list😅.
The first one is Cang Xuan, the childhood sweetheart with whom they share status as sworn siblings /cousins. Followed by Tushan Jing, the indebted one. Number three is the mysterious demon, Xiao Liu. And the last is the friendly Chishui Feng Long.
In the first episode, we were introduced to Cang Xuan, Xiao Yao's childhood friend who grew up together. Both of their mother was the disciple of Cang Xuan's grandmother. So Cang Xuan and Xiao Yao regarded themselves as cousins and called the King and Queen of Xiyan their grandfather and grandmother.
However, Cang Xuan was the real grandson of the monarchs of Xiyan since his father was the fourth prince of the Xiyan Kingdom, Xiyan Zhongyi. Later Cang Xuan had to live in Haoling as a hostage prince. Cang Xuang would learn from Xiao Yao's father and call him master.
Cang Xuan and Xiao Yao made an oath in front of their dying grandmother to always trust and look after each other and never go back on their words. It was an oath that they kept inside their heart forever. After Xiao Yao was missing, he kept searching for her throughout the continent for 300 years. They meet again in Qingshui Town. They fail to recognize each other because Xiao Yao has changed her gender and appearance into a young man named Wen Xiao Liu.
This appearance change happened after Xiao Yao left Jade Mountain. She met with a demon who wanted to eat her. In a dire situation, Xiao Yao hoped that her birthmark would disappear, and she could have a flatter nose and smaller eyes. And without her knowing, her appearance changed for the first time.
Later she could change her appearance every time but then it got out of control to the point she no longer remembered her real face. Xiao Yao thought she had suffered from a strange disease so she spent 20 years inside the forest away from humans. These appearance changes would be explained in detail after Xiao Yao returned to Haoling.
The King of Haoling was suspicious of Xiao Liu when he heard about him from Cang Xuan. A small-town physician was adept in poisoning, could control poisonous bugs, and familiar with rare things such as ice crystal was indeed extraordinary. So he asked Cang Xuan to take Xiao Liu to Wushen Mountain of Haoling. He wanted to prove whether Xiao Liu was connected to his former wife who was also adept in medicine.
Xiao Yao also went through the horrible experience of being tortured by a nine-tailed fox demon for 30 years. But she always held a glimmer of hope inside her heart and managed to kill the demon and free herself. And because she had to endure being tortured beyond humanity, Xiao Yao feels pity towards a beggar whom she found on the riverbank. This beggar later would be called Ye Shiqi, whose real identity was the junior master of the Tushan family, Tushan Jing.
As Ye Shiqi, Tushan Jing lived a carefree life. All he did was devote himself to Xiao Yao and become her disciple. He did not have to cater to the clan elders nor be involved with his fiancée, Fangfeng Yiying. But he accidentally met his maid, Jin Ye, after 6 years of living with Xiao Yao.
You could see the disappointed expression on Xiao Yao when it happened. She immediately realized that Ye Shiqi would never be Ye Shiqi anymore. Moreover, it happened when Xiao Yao started to open up her heart.
Xiao Yao was a kind-hearted boss. She adopted Ma Zi (Pimply) and Chuan Zi (Skinny), and let Lao Mu, a deserter of the Xiyan army live with him. Xiao Yao would rack her brain to find money for Ma Zi and Chuan Zi's dowries. She also made sure that Ma Zi and Chuan Zi could marry a good wife.
This benevolence led to her meeting with the Nine-Headed Serpent Demon, Xiang Liu. The commander of Chenrong Army. Among all the extraordinary gentlemen in Xiao Yao's life, Xiang Liu was different from the rest. He was a demon, his heart was as cold as ice. He was ruthless and loved to torture her. But for Xiang Liu, Xiao Yao was a light in his lonely life. He feels a familiarity in her.
Both of them have been through a horrible life under the cage and lead a lonely life. Xiang Liu had nobody in his life. After he heard about Xiao Yao's fear of being alone after she experienced a lonely life in a forest for twenty years accompanied by animals and demons, he felt touched.
The only person who did not seem to have a hard life was Chishui Feng Long. Cang Xuan and Chishui Feng Long met for the first time after Xiao Yao, Cang Xuan, and Ah Nian had a dispute with Chenrong Xinyue and Fangfeng Bei. It was Xiao Yao who persuaded Cang Xuan to accept Tushan Jing's invitation at the Chenrong Mansion.
Tushan Jing had already befriended Chishui Feng Long and Chenrong Xinyue. He made an invitation so he could meet Xiao Yao. However, Xiao Yao saw it as an opportunity for Cang Xuan to get close to the Chishui and the Chenrong family.
If he planned to take the throne, Cang Xuan would need support from the Four Great Clans in Central Plains. And Chishui clan was the top among the four clans. Xiao Yao was close with those men because later Tushang Jing and Chishui Fenglong became Cang Xuan's allies.
However, although the four gentlemen harbor romantic feelings for Xiao Yao, the only one whom she loves is Tushan Jing. Xiao Yao only feels a familial love towards Cang Xuan. She felt camaraderie and pity when she was with Xiang Liu, a feeling that often made Xiang Liu angry because he did not like to be pitied by others. While she regarded Chishui Feng Long as her drinking buddy. 😅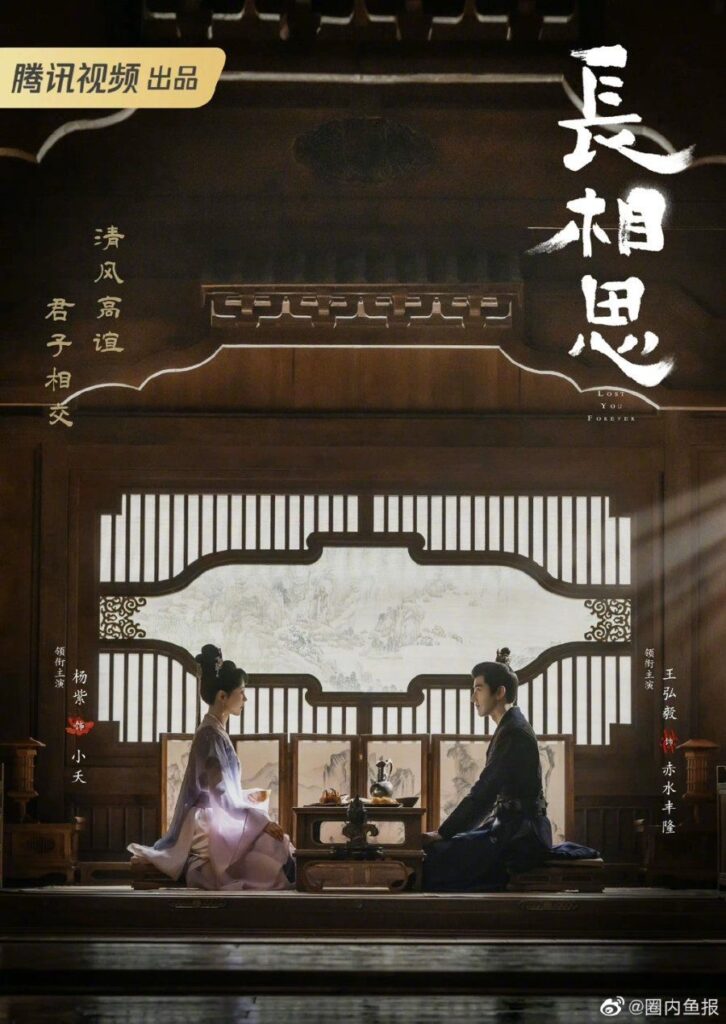 Cang Xuan could be a good candidate for Xiao Yao's husband. They had known each other since they were a child, and their family was close. But there were too many things that happened in their life. And it was mostly the bitter one. Cang Xuan's dream was bigger than their relationship.
They could be a perfect couple who were loyal and supported each other. But Cang Xuan needed more than just a supportive wife. He needed a whole clan behind his wife. And Xiao You did not have it. Although Haoliang was a kingdom, her country also needed her.
If they got married, it would change the balance of the political map in Dahuang. Cang Xuan was also the only one who was suspicious about Xiao Yao's past.
The second one was Tushan Jing. I had a hard time choosing who was the male lead for Xiao Yao. Cang Xuan or Tushan Jing? Tushan Jing had a big wealthy family behind him. So big that it could not conceal the power struggle inside it.
Plus he got a fiancée, Fangfeng Ying, who was wholeheartedly supported by his grandmother, the Grand Madam of the Tushan family. Tushan Jing in my opinion did not deserve to be with Xiao Yao. He was indecisive, too soft-hearted, and awfully slow in making moves.
Xiao Liu, I cannot believe that he would be my favorite candidate. First of all, he was a demon. A cruel one. And he did not know how to be gentle and considerate toward others let alone Xiao Yao. But his feeling was sincere. You could almost feel it in every scene. He wanted to test her again and again.
Yet, he was the one who fell for her. And because of it, he was willing to sacrifice for her, even if it meant he had to give her up for some other guy.
The last one was Chishui Feng Long. This young master of the Chishui clan looked normal. He was scheming in politics and business. When it came to romantic relationships, he was completely ignorant but in a cute way. Did he was a good choice? I don't think so. He seemed harmless, but there was something indescribable about him.
There were so many things that remained unresolved at the end of this drama. Xiao Yao's husband was still a mystery, her background was also questionable, let alone her special constitution. Why did her blood could cure poison and injuries? Plus the flower birthmark on her forehead and the rare weapon concealed in her body. I really could not wait for the 2nd season. Dear Mr. Producers, could you release the 2nd season faster?
The Characters
Xiao Yao / Wen Xiao Liu / Haoling Jiao Yao
She was the most courageous princess in Dahuang. As the Grand Princess of the Haoling Kingdom, Xiao Yao also had the privilege to call the King of Xiyan her grandfather. She belonged to the deities and was quite powerful when she was young. But later her inner power depleted so much that she became a weak deity.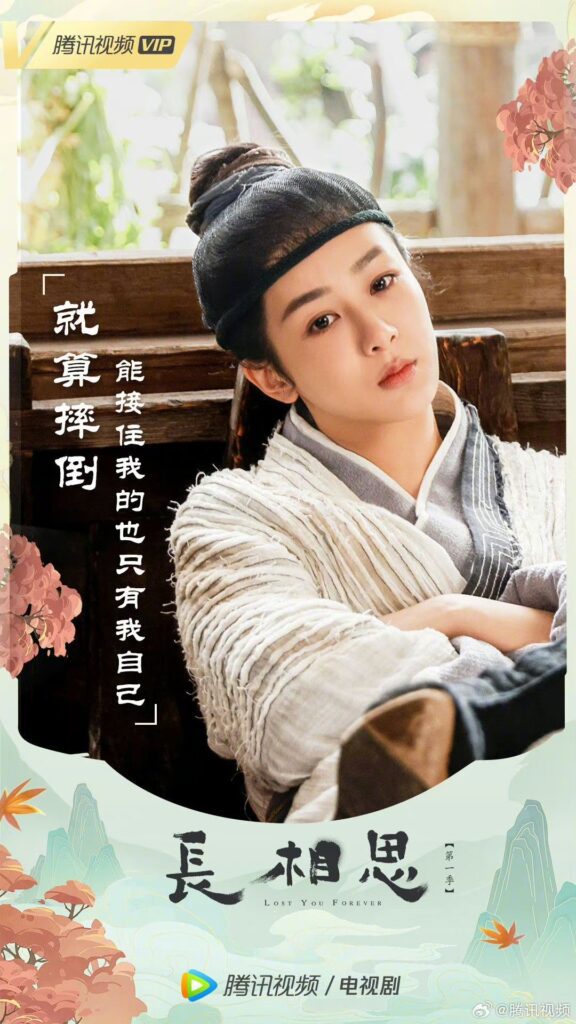 Xiao Yao possesses a strong mind and unbending will. And it was forged in a difficult situation for years. Xiao Yao is also a street smart and a quick thinker. She is a good strategist and is willing to take extreme measures to achieve her goal.
As Xiao Liu, the fertility physician, she hides her ability to concoct poisons. Xiao Liu was a humble and carefree man. And most importantly, he was a MAN. So nobody could imagine that Xiao Liu was the same person as Xiao Yao, the Grand Princess of Haoling.
Cang Xuan
Cang Xuan originated from the Xiyan Kingdom. He was the grandson of the King of Xiyan. His father was the Fourth Prince and his mother was the head of Ruoshui Clan. As a prince, Cang Xuan realized that he was destined for a hard life since his father died in war because of his uncle's schemes. His mother, Chang Pu, committed suicide after she killed Cang Xuan's uncle, the Fifth Prince.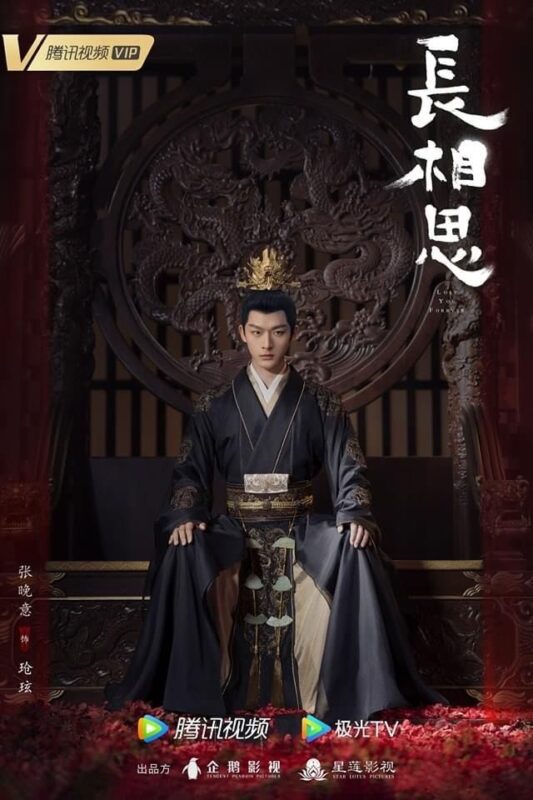 The young Cang Xuan learned the harsh reality after he could not stop Xiao Yao who had to go to Jade Mountain following her mother's death. At that time, Cang Xuan's grandfather reminded him that he did not have any power to protect Xiao Yao. Later, he could not stop regretting when Xiao Yao was missing. His heart hardened as his ambition grew.
Conversely, he maintained have warm and gentle heart towards Ah Nian whom he regarded as a sister. Cang Xuang treated her like she was Xiao Yao. He was protective of her and would punish anybody who harmed her.
Tushan Jing/Ye Shiqi
Tushan Jing was the second master of the Tushan family, the wealthiest family in Dahuang. He was adept in business, famous for his ability to play guqin, and an excellent chess player. He got an oleder brohter named Tushan Hou.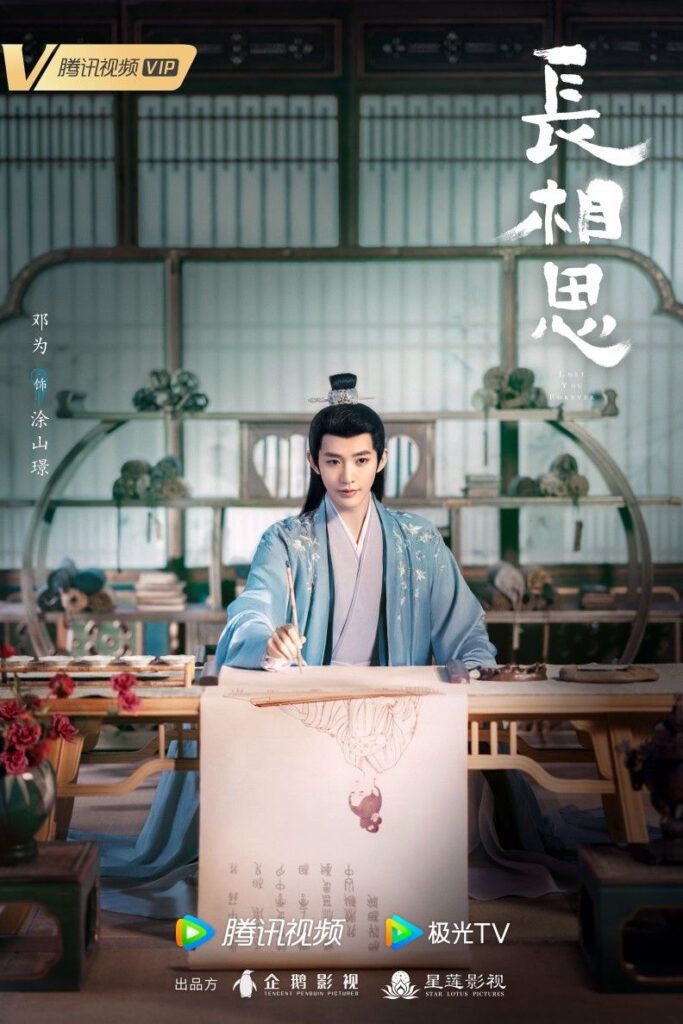 However, everything changed after their mother died. Tushan Hou was unloved and hated by their mother. He did not have a clue that she was not his mother at all until the funeral of Madam Tushan. The anger, sadness, and frustration drive Tushan Hou to vent it on Tushan Jing. He kidnapped Tushan Jing and tortured him.
Tushan Jing was left on the street covered in wounds and tattered rags. His foot was broken and without Xiao Liu's help, he might have died or unable to walk for the rest of his life.
After he recovers, Tushan Jing refuses to assume his identity as the second master of the Tushan family and chooses a carefree life as Ye Shiqi and becomes Xiao Liu's follower.
Tushan Jing is a gentle and soft-hearted person. He did not have any ambition even though he had the ability as an extraordinary businessman. And because he was too soft and kind, Tushan Jing became an indecisive person who could not see through the scheme. He was powerless even though he was predicted to be the next family leader.
Xiang Liu/Fangfei Bei
Xiang Liu is a Nine-Headed Serpent demon. He was powerful and cruel. He worked as a deputy General under the lead of General Hong Jing who controlled the remnant of Chenrong Army. Xiang Liu was saved by the general himself from a death arena. Since then, he become his follower.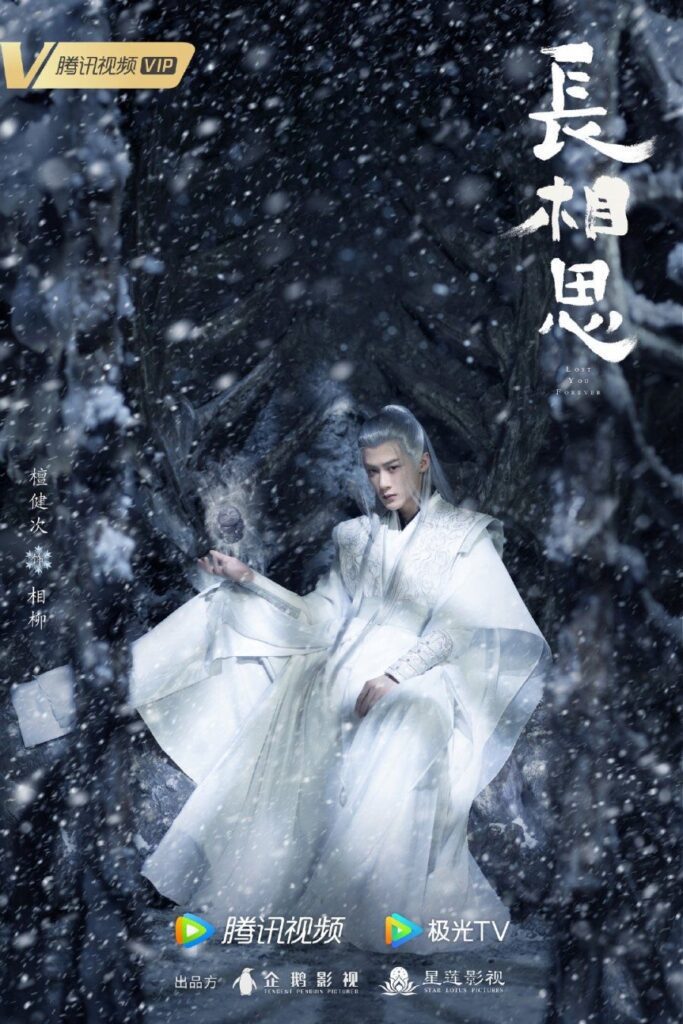 Xiang Liu looked cold and indifferent, but he truly cared for his fellow soldiers. He would rob others and often took jobs as an assassin to earn money so he could support the soldiers' lives. He lived a lonely life because of his identity as a demon. Everybody was afraid of him and knew that his head was a taboo topic. Xiang Liu might be the first person whom he tolerated after he mocked his nine heads.
In a serene riverbank…
Xiao Liu (asked with pure curiosity): "How did your nine head grow? Did they grow in a horizontal row? Or in a vertical row? Did they fight for food? Which one eat first?"
Xiang Liu, the scary Nine-Headed snake demon: "…"
🤣🤣🤣🤣
Xiang Liu had another identity as Fangfeng Bei, the second son of the Fangfeng family and older brother of Fangfei Yiying. Fangfeng family was famous for their extraordinary archery. Fangfei Yiying was a good archer but Fangfei Bei was even better. He often appeared as a man in a black hooded robe mounting a flying white stallion, ready to shoot his arrow at his target.
Chishui Feng Long
He was the young master of the Chishui clan. At the moment, he was yet to be the clan leader. Chishui clan was the top clan of the Four Great Clans in Central Plains, and its decision could determine the decision of the other three clans. Chishui Feng Long was a good strategist. He was handsome, calm, and friendly. He wholeheartedly wants to support Cang Xuan to take over the throne and defeat his uncle.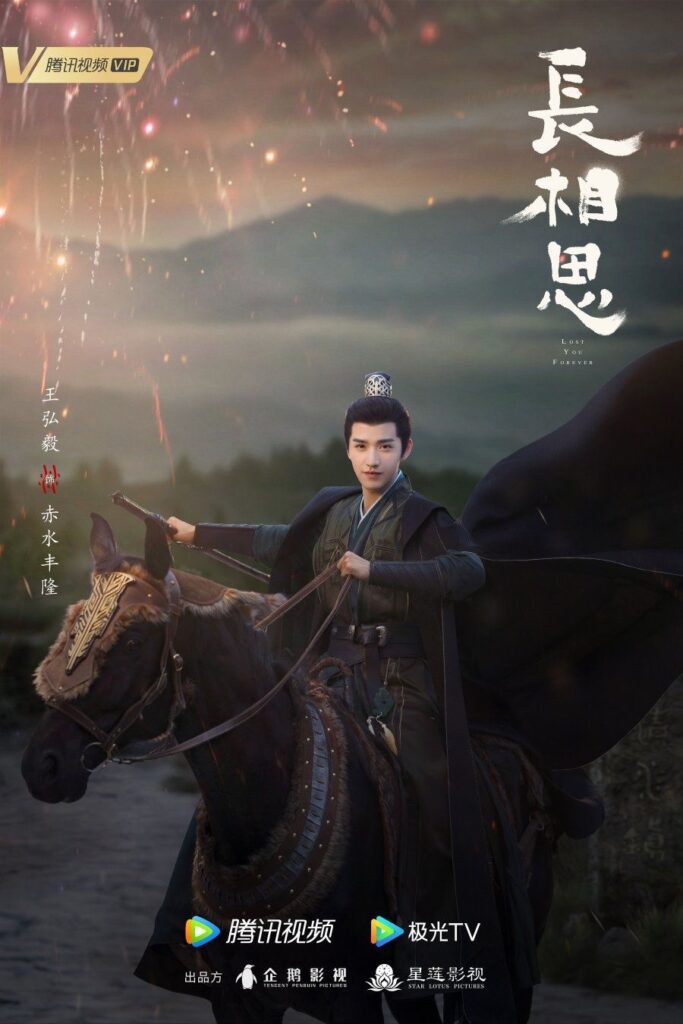 Chishui Feng Long still had the bloodline of Chenrong royal family. Her cousin was Chenrong Xinyue, the princess of the fallen Kingdom Chenrong.
Haoling Yi / Ah-Nian
Ah-Nian is a spoiled little princess. She lived a sheltered life and often brought troubles wherever she went. Although she used to live in the palace, Ah-Nian was brave enough to follow Cang Xuan wherever he went.
She firmly believed that Cang Xuan would always protect and spoil her. She had feelings for him and secretly wanted to marry him.
Chengrong Xinyue
Chenrong Xinyue is a princess from Chenrong Kingdom. As a defeated kingdom, Chenrong no longer had power or authority since Xiyan took over the territory. Yet, as the princess of a defeated royal family, she still had common sense and knew how to protect the dignity of her bloodline.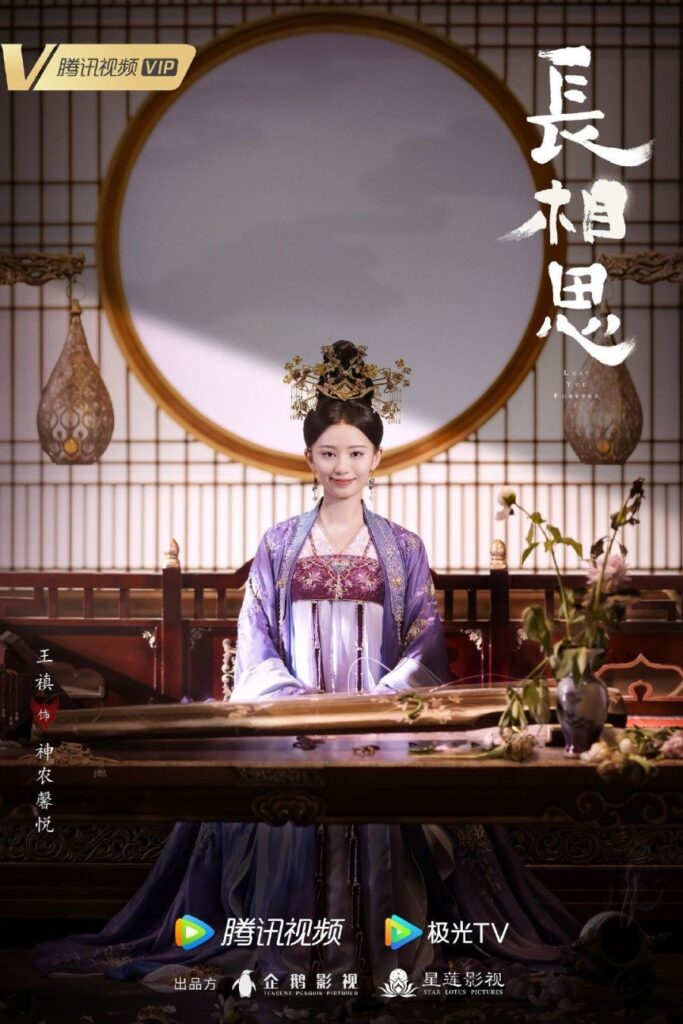 Chenrong Xinyue might look calculative and scheming, but she is nice to Xiao Yao. She fell in love at first sight with Cang Xuan, and her feelings made the connection between Cang Xuan and Chishui Feng Long easily forged.
Fangfeng Yiying
This scheming woman was the fiancee of Tushan Jing. She looked like an affectionate girl who was devoted to Tushan Jing. But in reality, she had an affair with Tushan Hou and despised Tushan Jing. She clings so hard to the engagement because she has an ulterior motive to be Tushan Jing's wife.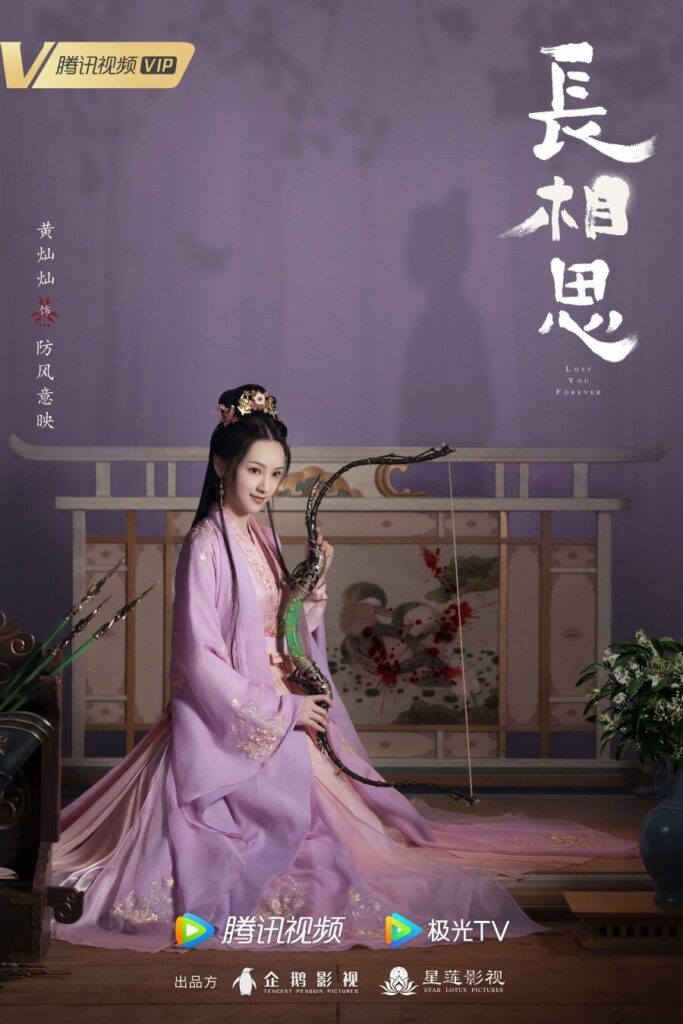 The Conclusion
If you watch this Lost You Forever (Season 1) drama, be prepared to have your emotions shaken. Lost You Forever was not a good choice if you wish to entertain yourself. It might drain you out. But still, you should not miss this one. It was a very good drama with beautiful visuals, great acting and chemistry, a well-written story, and good character development.
However, if you are not the kind of person who likes to wait for the ending, you better forget it for this moment. The next season was yet to be announced and the closure of the first season did not show any hint for the ending. You can read about the ending of this Season 1, on Lost You Forever (Season 1) ending explained post I just wrote.
You better wait for the 2nd season and watch them in one go. I am sure this would be more satisfying. Personally I did not regret watching this drama, even if it left me an itch that cannot be scratched.
So, dear readers, did this Lost You Forever Season 1 drama review help you to determine whether you would watch or ditch this drama? Don't forget to tell me about it. Our comment section was waiting for your opinion. See you in another post. Ciao!