Title: Love The Way You Are
Also Known As: 爱情应该有的样子, What Love Should Look Like, I Like You, It's Okay, The Look of Love, Love the Way You Are, The Way Love Should Be
Director: Yu Chung Chung
Screenwriter: Li Jing Ling, Shinning Wu
Genres: Romance, Life
Country: China
Type: Drama
Number of Episodes: 30
Year: 2022
Original Network: iQiyi
Love The Way You Are Synopsis
Love The Way You Are was a Chinese romance drama, released in 2022. The main casts are Angelababy played as Yin Yi Ke and Lai Kuan Lin played as Xu Guang Xi. The story focused on Yin Yi Ke is a 32-year-old woman who works in the marketing department of a perfume company. She is beautiful, smart, she has a lovely family, a good job, and, on top of that, a perfect boyfriend. Li Zhe Lin has been Yi Ke's boyfriend for 4 years. He's a successful lawyer, and he cares about Yi Ke's family. Yi Ke's life was perfect, or so it seemed.
Yi Ke's life slowly changed when she met Xu Guang Xi, her childhood friend who used to study abroad. Guang Xi helped her to reinvent herself. To get to know her strength, her vulnerability, and let her be her true self once again. Slowly but sure, Yi Ke was drawn closer to him and eventually falls in love with him.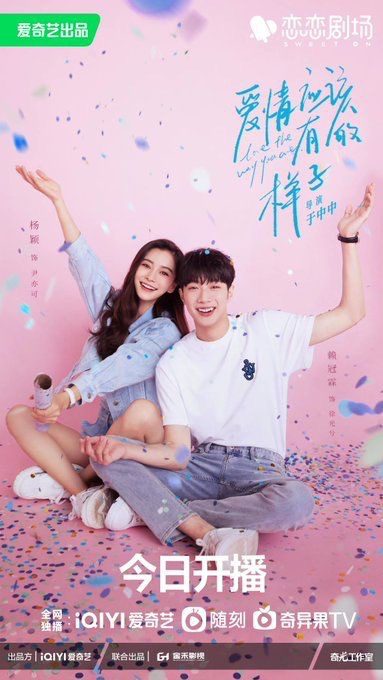 Guang Xi was 7 years younger than Yi Ke. He had felt a connection with her since he was a child. After he went back to China, he decided to pursue her. But Yi Ke already had a stable relationship and her boyfriend was going to propose to her.
Yi Ke and Guang Xi try to support each other while they strive to get blessings from their family members. Now they are juggling between love and work. Will this love story last for good or will they surrender eventually?
Love The Way You Are Review
Have I told you before that I usually pick my drama based on the actor? This time I chose Love The Way You Are because of Angelababy. I always thought that Angelababy was one of the most beautiful faces in China. I adore her, so much! 😍
This time she was paired with the young and promising Lai Kuan Lin. He was a Taiwanese actor and singer, formerly a member of the Kpop idol boyband, Wanna One. His smiling face is contagious, I felt such an instant mood lift after I saw him.
My First Impression
Love The Way You Are is a modern romance drama about Yin Yi Ke (played by Angelababy) and Xu Guang Xi (played by Lai Kuan Lin). Their relationship is a bit awkward at first because they literally come from the same family. Yi Ke's father married Guang Xi's mother, so we can say that they were siblings, even though they were not related by blood. Of course, this was an issue for the family. And Yi Ke and Guang Xi need to find a way to solve it.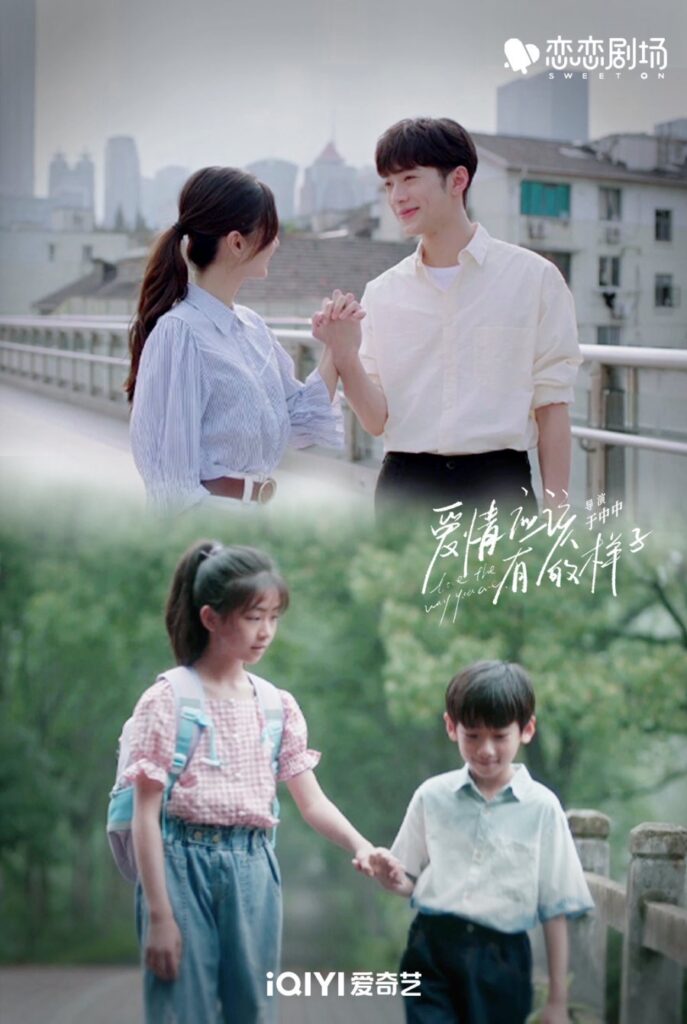 Love The Way You Are's director, Yu Chung Chung, is a veteran Taiwanese director who is famous for his amazing works such as Go Go Squid 2: Dt. Appledog's Time, Love is Sweet, Once Upon A Time in Lingjian Mountain and many more. And our screenwriters are Li Jing Ling and Shinning Wu. Li Jing Ling is my favorite screenwriter who wrote The Blue Whisper and The Rebel Princess.
Together, they made a solid cooperation to create Love The Way You Are. I was not expecting it to be that good. I thought this drama was just another romantic drama with a cliché story. But I was wrong. The story is well written and I love to see the chemistry between the actors.
The Characters
Yi Ke is a sensible and kind person. She was mature ahead of her age. Yi Ke's mother passed away early and she was left with a responsibility to take care of her father, Yin Cheng Gong, and younger brother, Yin Yi Bo (played by Lin Yi Tong). Therefore, Yi Ke always puts her loved ones above herself. Yi Ke listens to her father, her aunt Jin Lin (played by Rong Rong), and her boyfriend. She hid the unhappiness of not being able to be herself.
However, we can all see the changes in her during her relationship with Guang Xi. Yi Ke started to have more confidence, the gloomy aura that surrounded her dissipated and she looked very happy. The only thing that ever changed was her habit of using up all the power on her phone and forgetting to charge it…😅
It was such a pleasure to see Angelababy on screen. I can feel her emotions through this drama, and I smile when she smiles and I cry when she is sad. Her gestures were also natural, without too much exaggeration. I really like her version of Yi Ke.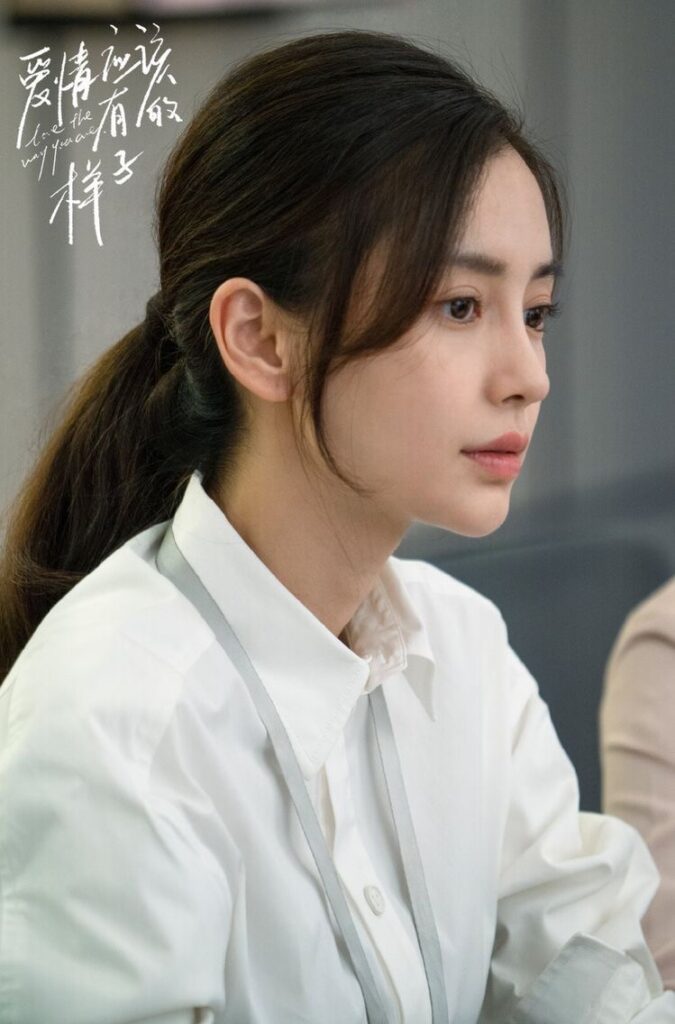 Guang Xi was 7 years younger than Yi Ke and she took care of him during their childhood. Guang Xi had gone abroad to study before he went back to China. And coincidentally, the first person he saw at the airport was Yi Ke.
He started to pursue Yi Ke on day 1. They were not familiar with each other's appearance, but he had a vague image of Yi Ke and attempted to find out her name. But his effort was naught and he got her name through his best friend, accidentally.
Refreshing Vibes
Finally, a drama with a sense of logic!! I used to see dramas where the main leads were separated from childhood and they meet again when they grow up. They tend to instantly recognize their significant other. Which is quite illogical for me. But Love The Way You Are is doing exactly the opposite. Guang Xi met Yi Ke at the airport. He seemed to recognize her but he wasn't sure about her identity. Therefore, he tried to ask for her name, but was rejected…😆
Lai Kuan Lin is such a fresh breath for me. His smiling face lifted my mood. He reflects a sweet younger brother vibe all over the screen. His character was also well written. Hence, we can see slight changes in him. From a childish person with a childish love, he has become a reliable man who protects his girlfriend at all costs. He was more mature compared to Yi Ke's former boyfriend, Li Zhe Lin (played by Qiao Zhen Yu). And Lai Kuan Lin was perfectly fit for this role.. He was so adorable, that I decided to put him on my must-watch list.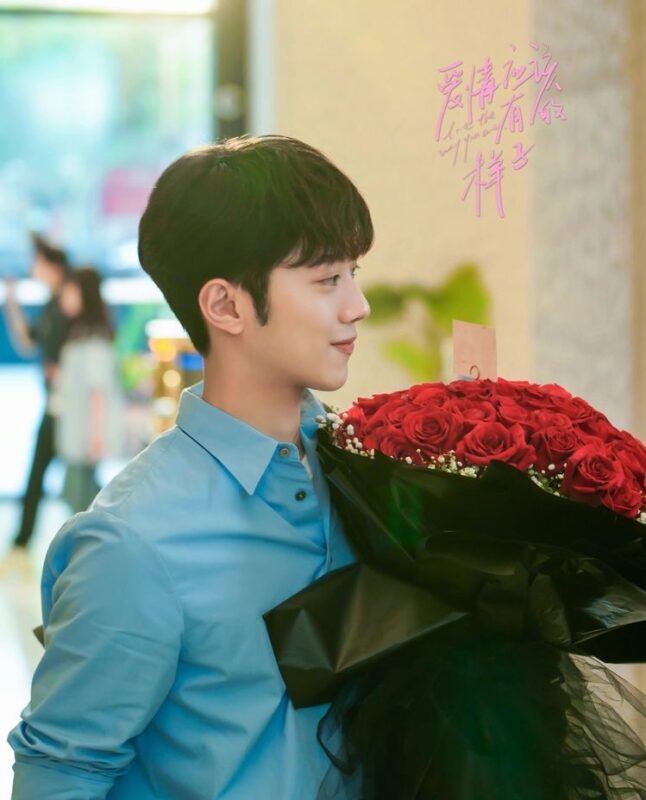 The chemistry between Yi Ke and Guang Xi was so strong that I can feel the energy. They were romantic and cared for each other. That's one of the reasons why I like this drama so much. If you watch too many Chinese dramas, you might recognize the angst troupes. Usually, between the perfect couple, there is always a jealous ex-boyfriend/girlfriend and tons of misunderstandings between them. But not this one, my friend. You may spend time watching 30 episodes, but it won't make you emotionally drained.
Less Antagonist
I didn't see a pure antagonist character in this drama. Li Zhe Lin might be the one antagonist of Yi Ke and Guang Xi's relationship. But in the end, I feel pity for him and I'm glad he finally realized his mistakes. Zhe Lin used to be a sweet and attentive person. But at some point, success changed him. His work environment was full of competitive people. Hence, to be on top, he needs to outdo them. He was transferred to Beijing and since they have had a long-distance relationship.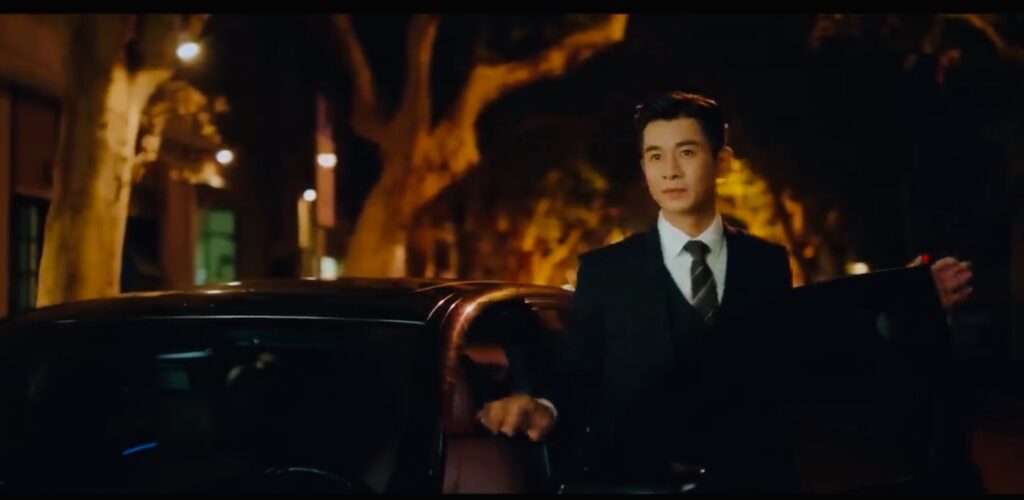 Personally, I despise a man like Zhe Lin. He was an arrogant and self-centered person. He thought he knew the best decision for everyone else and didn't care about their feelings and needs. I was glad Yi Ke decided to break up with him.
And Yi Ke's father, who was perfectly portrayed by Zhang Xi Lin, used to be an annoying character because he was such a stubborn person. He's the only one that rejects their relationship for unreasonable reasons. Nevertheless, Guang Xi is sincere toward him and Yi Ke's father finally gave in.
My Favorite Character
My favorite character in this drama is Aunt Jin Lin, Guang Xi's mother. She was the wisest character I've ever seen. She was supportive, helpful, and respected her children's train of thought. Aunt Jin Lin sensed Yi Ke's hesitation towards Li Zhe Lin and when they finally broke up she kept it to herself and waited for Yi Ke to tell her the truth. She doesn't pester her or Guang Xi about their relationship. And she does the same thing with Yi Bo.
I was impressed by a scene where Yi Ke's father was angry because he found out about Yi Ke-Guang Xi's relationship. He was so emotional and scolded Guang Xi in front of Aunt Lin. But she was the coolest mother ever. Instead of getting angry because her son was insulted by her husband, she found a way to make him realize that he was wrong and their children's business was not their business. She protects her children, comforts them, and at the same time tries (so hard) to put some senses into her stubborn husband's brain…😅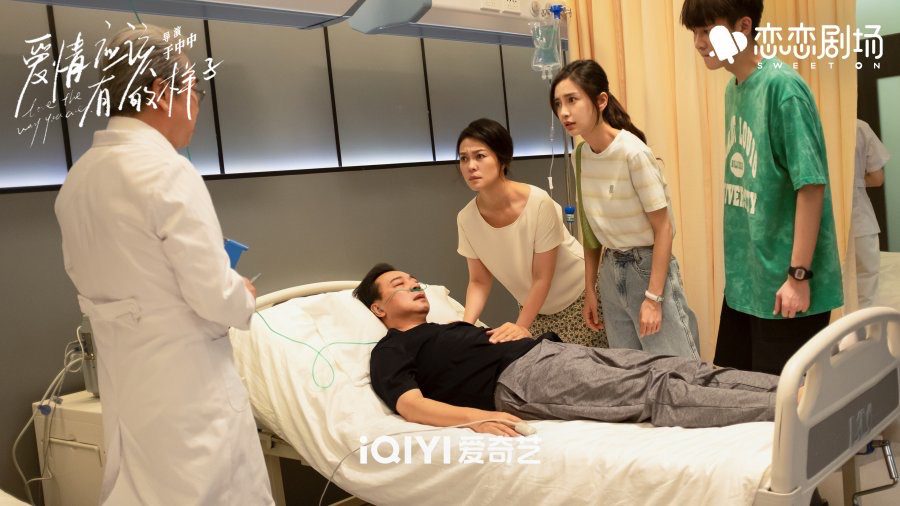 Multiple Couples
It's a common thing to have multiple couples in a Cdrama. It gave you a short break from the main leads and freshens up the story.
The Dynamic Duo
My second favorite couple is Qin Yi Ran (played by Tian Yi Tong) and Chen Ye (played by Zhang Tao). Qin Yi Ran is Yi Ke's best friend and colleague, while Chen Ye is Guang Xi's boss. They were the complete polar opposite. Yi Ran was an independent party animal who didn't believe in marriage. She has also decided that she wants to be childfree. Chen Ye is an eccentric start-up boss who exudes a traditional vibe around him. He was a single father to his son, good at cooking and he was dressed in a middle-aged-man ensemble. A simple T-shirt, a shirt, shorts, socks, a Birkenstock, and a fan. A FAN… 🤦🏻‍
Chen Ye was impressed by Yi Ran, and he tried to get to know her clumsily. He asked for her Weibo but failed to add her. After that, he stood her up because his son called him.. 😅
And Yi Ran, although she put up a tough front, she longed for familial love. That's why, even though she said she didn't like children, she still treated Chen Ye's son nicely. She even let him call her MOM.. 😆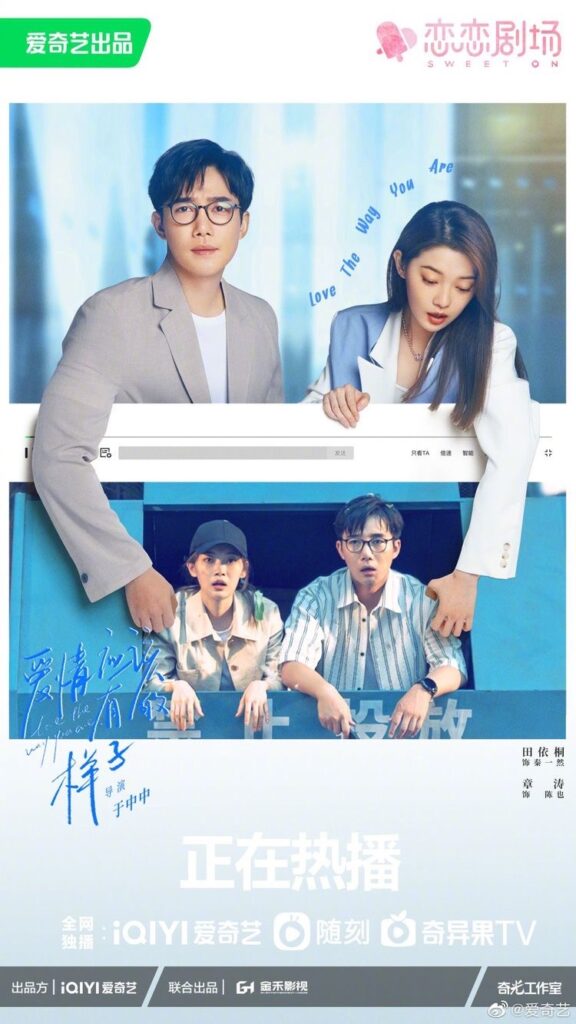 The dynamic of a polar opposite couple is always interesting to watch, it is always full of bickering, make-up, and break-up drama. They were there to give a balanced feeling over the heavy conflict of the main leads.
The Childish Couple
The next couple is Yin Yi Bo and Xia Xiao Mian (played by Ling Mei Shi). Yi Bo is a childish person. He grew up under the care of Aunt Lan and Yi Ke. He loved his sister dearly. It was pleasant to see their siblings interacting. His father wanted him to pass the postgraduate exam, but he failed two years in a row. He works secretly as a live streamer for a sneaker shop.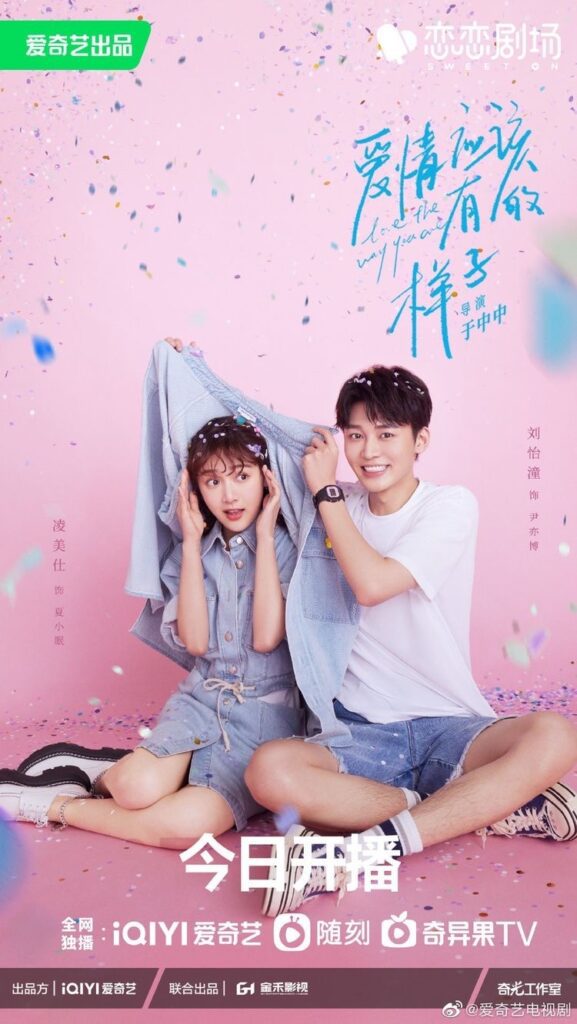 Xiao Mian is almost the same as Yi Bo. She was also a childish person and a little bit naïve. Xiao Mian to crash in Guang Xi's apartment because she failed to succeed abroad.
Therefore, she went back to China and pursued her dream of being a famous live streamer. She used to be smitten by Guang Xi before finally setting her eyes on Yi Bo.
If you are looking for an angst moment. They're here for you. This couple has some misunderstandings and one-sided love. When you see them, you'll find your hands are itchy because you want to smack their head… 😂
The last one is Chen Mu Sen (played by Guang Zi Jin). Guang Xi's best friend and roommate. His character was a bit vague compared to other characters. Mu Sen is a kind-hearted friend. He accepts Yi Ke into his apartment, which he shares with Guang Xi when she has to move out of her parents' house. Mu Sen is the only one who lacks luck in terms of love. He was impulsive and easily fell in love. For example, he proposed to his girlfriend at a company gathering and got rejected rudely… 😅
The Ending (beware of spoiler)
As a huge fan of romantic dramas, nothing more satisfies me than a good and happy ending for our couple. And this drama gave me exactly what I wanted. There is no break-up scene for our Yi Ke and Guang Xi. They still have a long-distance relationship. But compared to Yi Ke-Zhe Lin's relationship, Yi Ke-Guang Xi's long-distance relationship is super cute and if you are in a long-distance relationship right now, you might want to follow in their footsteps.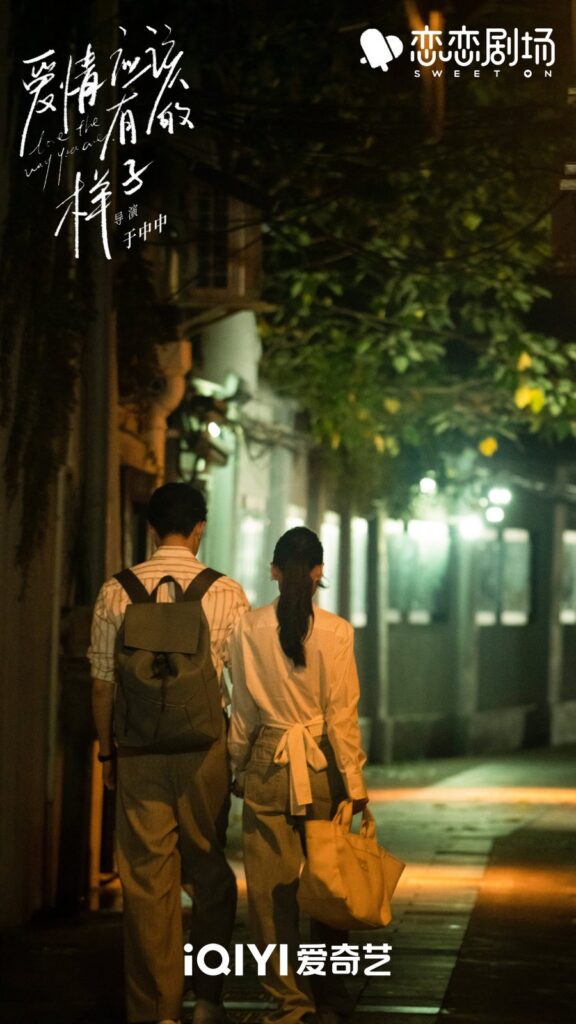 It started with the Long Distance Relationship Rules that they set up for themselves and consistently maintain the communication between them. Even Yi Ke, who always forgot to charge her phone, struggled to keep her phone on… 😅
The Conclusion
Love The Way You Are is a story about reinventing yourself. Yi Ke, who used to be so sensible that she forgot about herself, finally finds her true self back.
I remember one of Yi Ke's lines that says, "In the past, I used to live according to others' thoughts. But this time, I want to be myself."
It's the same with Guang Xi. He finds himself changed into a better version of himself after he meets Yi Ke.
Love The Way You Are is a sweet romantic drama. Not too light nor too heavy. It will give you a sense of satisfaction after you watch it. I recommend this drama for your weekend. After a long week of work or study, you might need something to relieve the fatigue. This drama would be the perfect choice for that. Happy watching!