Title: New Life Begins
Also Known As: 青川日常, Qing Chuan Daily Life, Qing Chuan Ri Chang
Director: Zhao Qi Chen
Casts: Bai Jing Ting, Tian Xi Wei
Genres: Comedy, Romance, Historical
Country: China
Episodes: 40
Year: 2022
Original Network: iQiyi
Where To Watch: iQiyi, MZTV
Rating: 8,3/10
Adapted from the web novel Qing Chuan Ri Chang by Duo Mu Mu Duo.
New Life Begins was a good drama and I have a good time watching it. This 40 episodes-long drama was a feast for the eyes because the visual was so beautiful. Warm colors were everywhere and the store was heartwarming. New Life Begins had a happy ending for the main characters. If some of you were curious about the detail of the ending, here is the New Life Begins Ending Explained.
I also wrote about New Life begins drama review, if you wanted to know what I feel about this drama. Without further ado, let's read!
New Life Begins Ending Explained
What Happened to The Sweetest Couple: Yin Zheng and Li Wei?
Yin Zheng and Li Wei had reciprocal feelings. They did not consummate their marriage until later episodes after Yin Zheng and Yuang Ying divorced. The divorce process was not a smooth one, because Yin Zheng must convince the Lord of Jichuan to accept the divorce.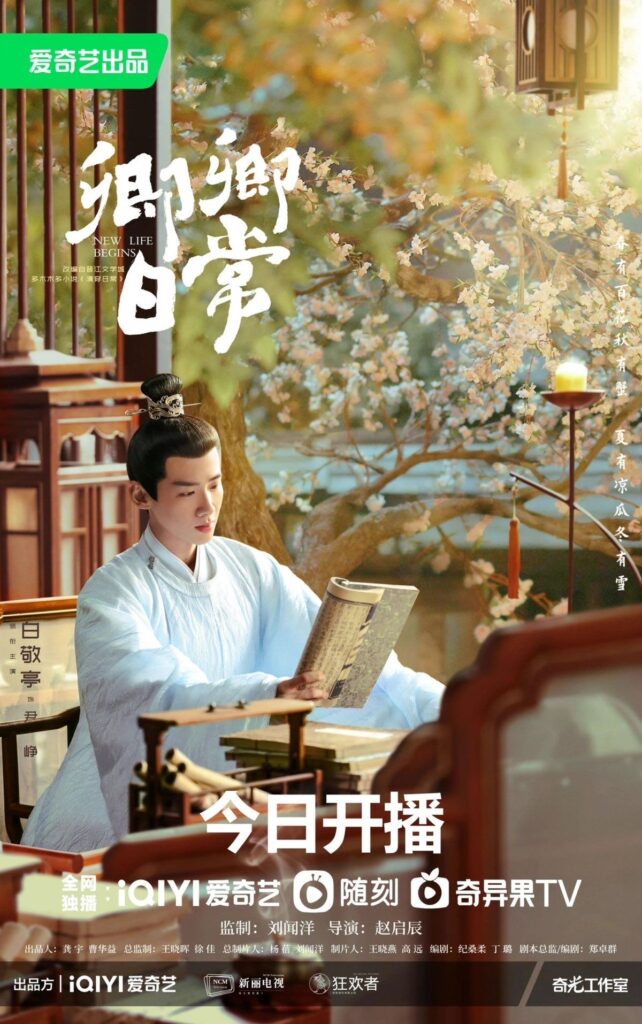 After they helped Yuan Ying, Yin Zheng thought their relationship would improve when suddenly he had a love rival. Xiao Yang was a chef hired by the Nine Region Food Collection. The restaurant served food from the Nine Regions owned by the girls, including Li Wei. Xiao Yang was introduced by Prince Han and came from Jichuan.
As they came from the same hometown, Li Wei was a little attached to Xiao Yang because she wanted to learn how to cook from him and it made Yin Zheng jealous. Yin Zheng's feelings intensified when Yin An told him that he had to be wary of him because Yin Zheng could lose a wife in a blink of an eye.
However, Xiao Yang's presence made Yin Zheng and Li Wei closer. Li Wei took the initiative to kiss the jealous Yin Zheng and told him that she liked him the most. That night, they started to sleep together on the same bed.
When Yin Zheng left with Yin Jun on a business trip, Li Wei was restless because Yin Zheng did not send any letters to her. She was panicked when An Xi Yuan, Yin Jun's concubine, told her news that Yin Zheng was caught by bandits. Li Wei decided to go after him but got attacked by bandits and to save her maids and servants, Li Wei made herself a decoy. Yin Zheng was furious when he found out about Li Wei's disappearance.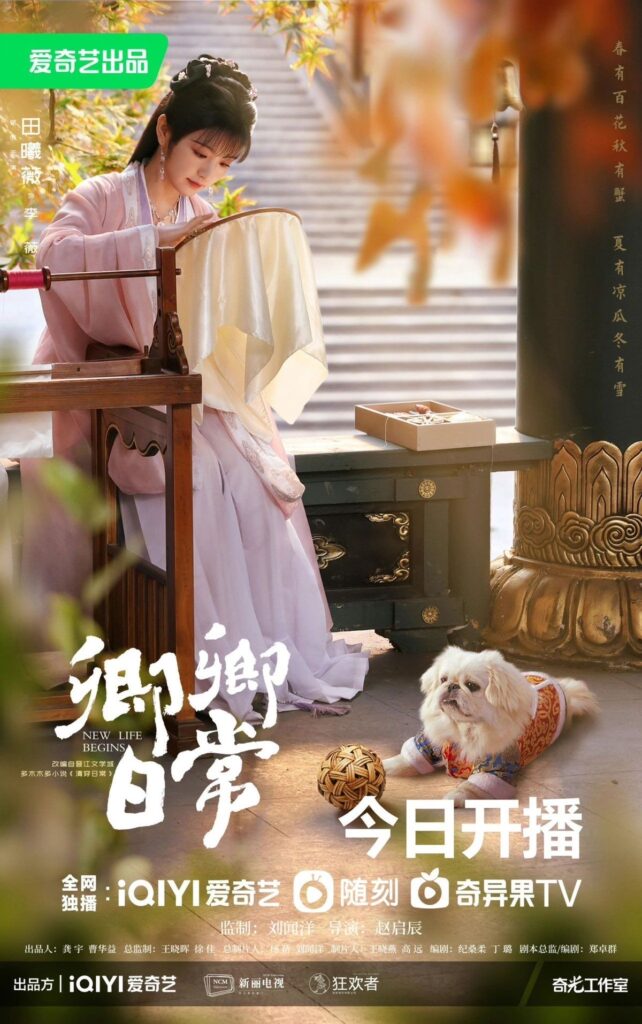 Li Wei who was unfamiliar with the area went straight into the bandits' hiding. She tricked them into eating poisonous mushrooms before she ran away. When she was all alone in a pitch-black forest, Yin Zheng found her. Yin Zheng confronted Yin Jun about his plan and secretly asked Yin An to help him with the documents because Yin Jun refused to do that.
When Yin Zheng was terribly ill in Canghe Town, Yin Jun left him and returned alone to the capital. Before he left, Yin Jun schemed so there were no doctors who would help Yin Zheng. The people of Canghe Town came to pay respect to Yin Zheng. They brought many vegetables and chicken because Yin Zheng had helped them. Because there was no doctor to help her husband, Li Wei was only left with the option to nourish his body with food. Slowly but surely, Yin Zheng's condition improved.
Meanwhile, at the capital, Yin An reported Yin Zheng's condition to the Lord after Li Wei sent a letter to him. The Lord was angry and sent imperial doctors to Canghe so Yin Zheng could be treated and return to the capital as soon as possible.
The Lord of Xinchuan appointed Yin Zheng as the Crown Prince and managed the state affairs before The Lord traveled to patrol the country. He also conferred Li Wei as Yin Zheng's legal wife. Before their marriage, Yin Zheng went to Jichuan to meet Li Wei's family and personally asked to marry their daughter, Li Wei. Although her father made it difficult at first, everything ended very well.
In the finale episode, Yin Zheng pleaded with the Lord of Xinchuan to reform the wife selection convention that was held every three years into female official selection. Li Wei got pregnant and they lived happily ever after.
What Happened to The Strong Princess: Yuan Ying?
Yuan Ying spent most of her time at Xinchuan training Li Wei to be a supportive wife for Yin Zheng and a lady of the house. After Yin Song was exiled and Xinchuan's court affairs were going well, she decided that it was her time to leave. Li Wei was worried about her, but Yuan Ying reassured her that she would be okay and live the life she wanted. To get Yuan Ying's freedom, Yin Zheng exchanged his token of reward from the Lord of Xinchuan.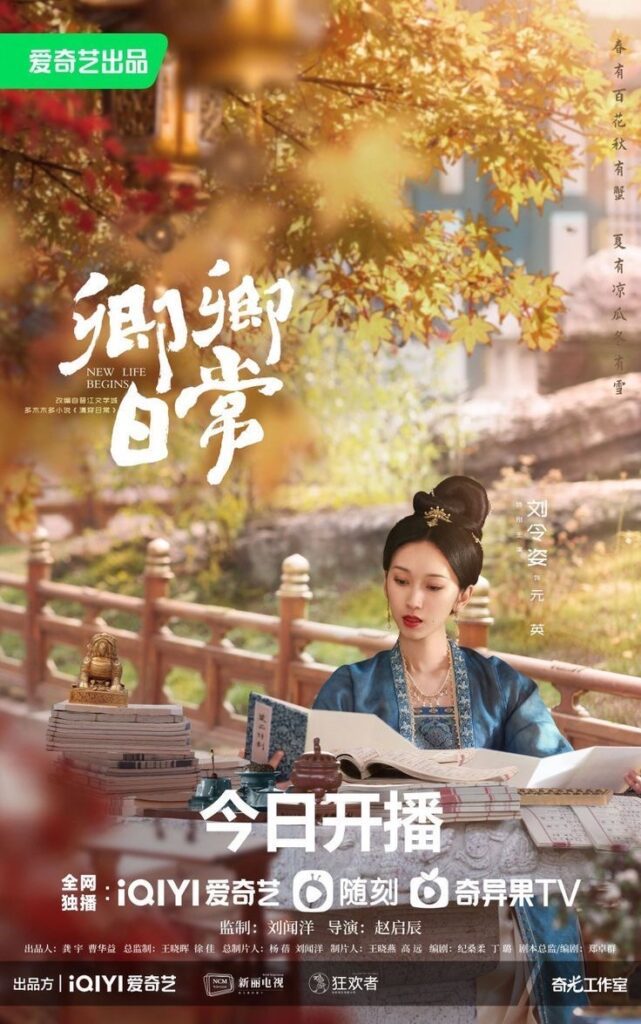 Yuan Ying's life was hard in Jichuan. Her brothers were useless, her mother was weak, and her father was a profit-oriented person. To help her, Yin Zheng lowered the taxes for Jichuan and helped Yuan Ying to convince her father. Yuan Ying's parents did not want to accept her divorce much less her intention to be a female official. But with the help of her mother, the Lord of Jichuan was willing to open his eyes and gave her a chance.
Yuan Ying proved herself in front of the minister, her brother, and her parents. But it was Li Wei who helped her secure the divorce. She could see through Lord Jichuan's harsh words for his daughter, lied a father's love and concern for his daughter's happiness. After the divorce, she took the position of the Minister of Revenue of Jichuan and become the first female official in Jichuan.
What Happened to The Persistent Employee: Hao Jia?
After she left Yin Song, Hao Jia took care of her baby girl alone. However, she had a dream to pursue: to be an independent woman who relied on herself. Therefore, she open a cosmetic stall and became a businesswoman. She even disguised herself as a young man. She was handsome and many girls surrounded her when she was in the store. Hao Jia left her daughter, Hao Changle, in the care of Yin Zheng and Li Wei when she worked. She called them his godparents.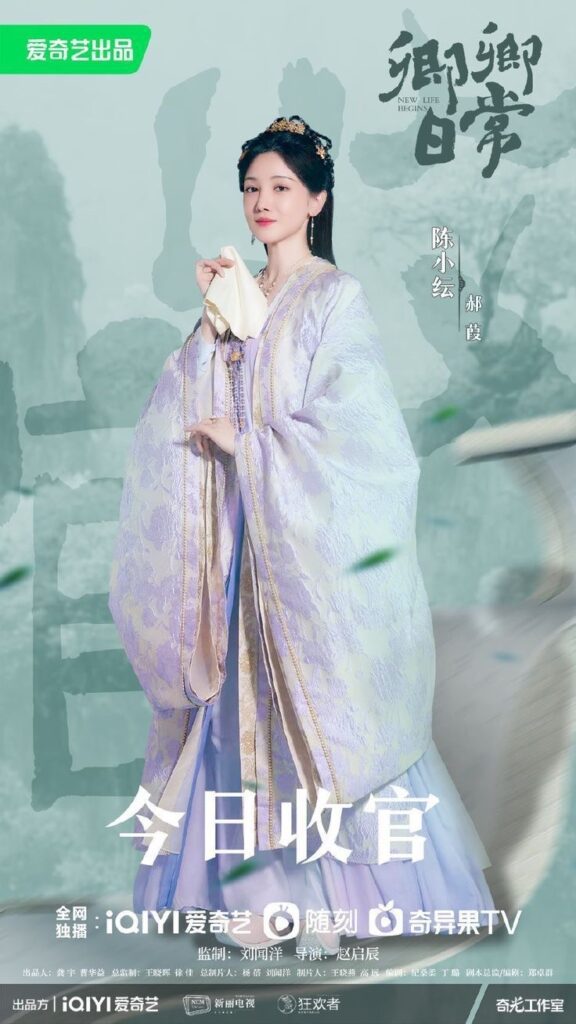 Meanwhile, Yin Song was thrown into prison because of the case of a counterfeit note. His wife, Zhao Fang Ru came to ask for a divorce when he was in prison. There were no more affections left for him. Zhao Fang Ru returned to her homeland and managed her family mines.
The Yin and Yang Couple: Yin Qi and Shang Guan Jing?
Yin Qi wanted to divorce Shang Guan Jing after he was demoted to a commoner. Shang Guan Jing refused at first but Yin Qi did everything to make her agree to it. He even said that he wanted to pursue Hao Jia. Shang Guan Jing was disappointed and slapped him before she left. Yin Qi saw her walked away from him and crying incessantly. He felt guilty but he thought it was the best for Shang Guan Jing.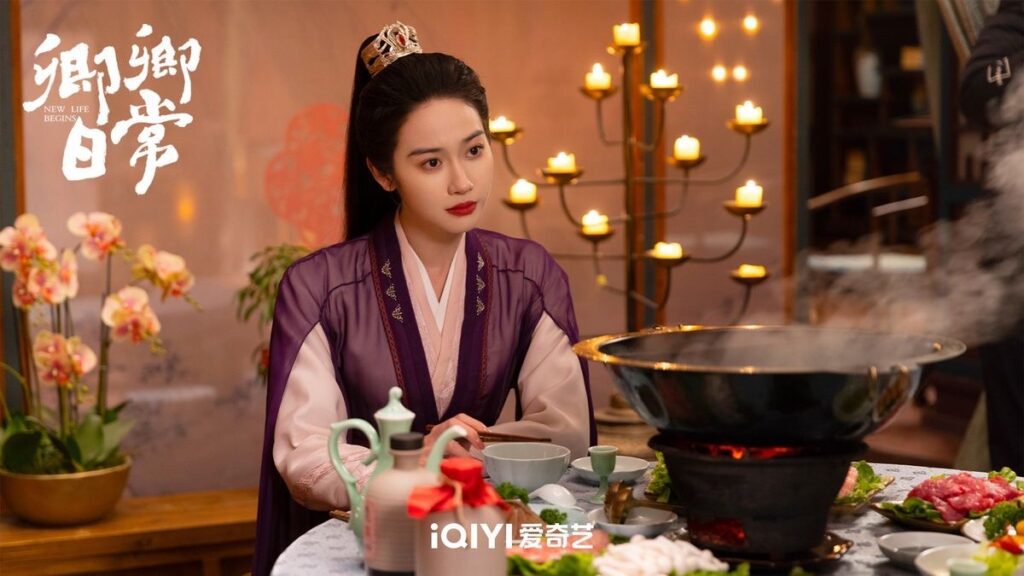 Shang Guan Jing finally wrote a divorce letter for Yin Qi to allow him to remarry and returned to Dachuan. When Li Wei and Yuan Ying came, Yin Qi told them that he was a useless person. He could not take care of himself let alone took care of her. When Shang Guan Jing's sister saw her sadness, she intended to find her a matrilocal husband and put the ill-fated relationship to an end.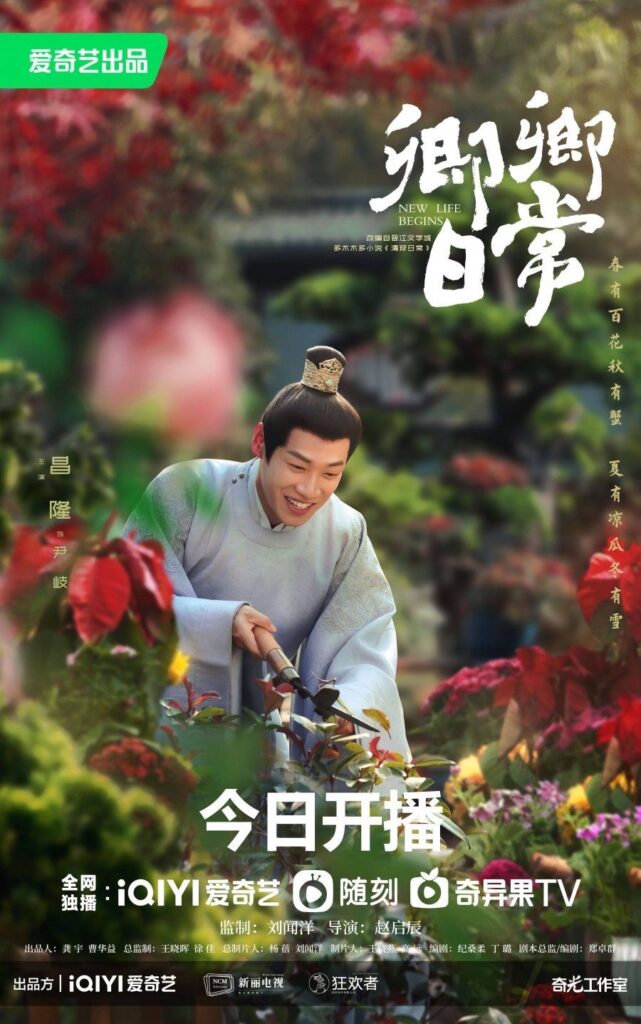 Yin Qi learned about it and frantically went to Dachuan to stop the selection. He kneeled at the palace gates for hours and when he saw the candidates for Shang Guan Jing's matrilocal husband, he joined them. Although he excelled in the competition, Yin Qi still had to prove himself to Shang Guan Qi. They went on a journey together and eventually reconciled after Yin Qi and Shang Guan Jing were involved in an accident. They stayed as a couple and roamed the Nine Regions to enjoy an idle life.
What Happened to Yin An, Dong Hai Tang, and His Solar Term Girls?
Yin An continued to be a loyal supporter of Yin Zheng. Initially, when there was a competition between Yin Zheng and Yin Jun, he wanted to be on the neutral side. But when Yin Zheng fell ill in Canghe town and was plotted by Yin Jun, Yin An stepped forward and helped him. He also stayed to manage the Ministry of Revenue since his talent lies in making money.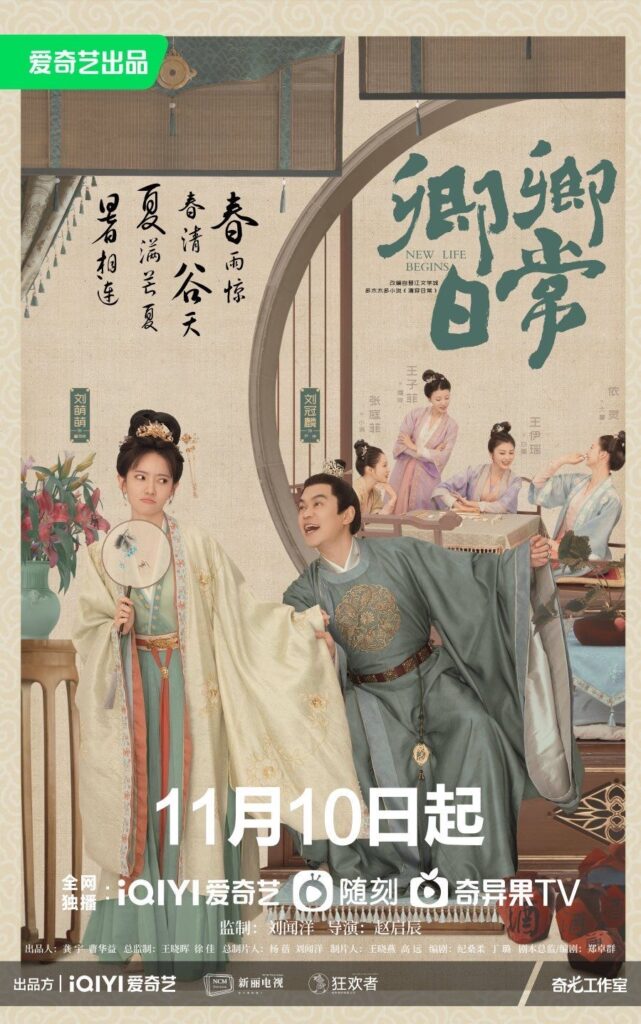 Yin An's wives ran away from him because they had enough of his antics. Some of them returned to their hometown and some of them stayed in the capital and supported themselves. Dong Hai Tang, the legal wife of Yin An worked with Li Wei and the others to open a restaurant in town.
Yin An still had affection for his wife Dong Hai Tang and his solar-term girls. He strived so hard to gain their trust. He also tried hard to remember his concubines' real names and their solar term names. Dong Hai Tang would always put him to the test and hit him with a ruler every time he called a wrong name.
What Happened to The Stab in the Back Couple: Yin Jun and An Xi Yuan?
Yin Jun was Yin Song's right man, but when Yin Song was exiled, he survived the turbulence. Slowly he gained recognition in court after Yin Song's departure. Yin An was wary of him and tried to warn Yin Zheng several times about him.
However, the one they should kept an eye on was not only Yin Jun but also An Yi Xuan, Yin Jun's concubine. An Yi Xuan realized that both Yin Jun and her were born from concubines and their standing was weak. For the sake of their unborn child, she schemed and plotted to kill Yin Zheng and Li Wei. Madam He punished An Yi Xuan to copy scriptures.
An Yi Xuan wrote a letter to Yin Jun about it and urged him to make haste with their plan. And when Yin Zheng's illness relapsed, he used it as an opportunity to kill Yin Zheng, but he failed. The Lord granted him leave for three months. It was a softer way to say he was grounded from the court for three months.
An Yi Xuan was a ruthless and ambitious woman and she tried hard to make his child the eldest grandson. She even induced her labor early so her child would be born on the Lord's birthday. The Lord could read the meaning behind her actions and it made him extremely displeased and ordered Yin Jun to divorce her.
She was too cunning and led him astray so the Lord ask Yin Jun to divorce her. But Yin Jun refused to do that because he loved and valued his wife. A hearty conversation made them realize that they were blinded by ambition. They lived a peaceful life as a family afterward.
When Yin Zheng fully took care of the state affairs, he appointed Yin Jun to work at the Nine Regions Affairs Division.
The Last Scenes
The drama ended at the Mid Autumn Festival. By that time, everybody was present in a small reunion. Even Yuan Ying was there too. They had a festive dinner to celebrate the festival and Yin Zheng's birthday. After that, they sat on the rooftop to admire the moon and made a promise to always gathered at the same time, every year.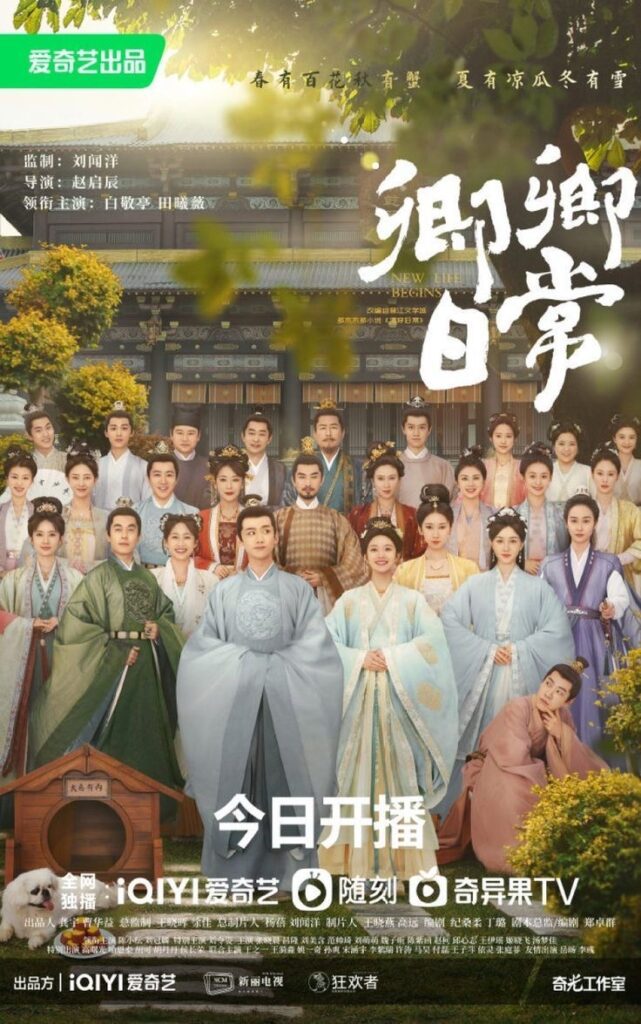 Well, dear readers… that was the ending of New Life Begins. It was quite satisfactory, wasn't it? Let me know your thoughts about this drama's ending. Do not forget to write a comment for me. I would really appreciate that. See you in another post… bye!