Title: Royal Rumours
Also Known As: 花琉璃轶闻, Pretend time, Time of Creation, The Times Spent in Pretense, Zao Zuo Shi Guang
Director: Nelson Chau
Casts: Jeremy Tsui, Meng Zi Yi
Genres: Comedy, Historical, Romance
Country: China
Type: Drama
Episodes: 24
Year: 2023
Original Network: Tencent Video
Where to watch: Viki, WeTV, Amazon Prime
Adapted from novel The Times Spent in Pretense by Yue Xia Die Ying
Hola readers… How are you? The weather was not too friendly these days. Please be careful with the heat and make sure you have enough to drink. Meanwhile, let me write you about the Royal Rumors review. This was Jeremy Tsui's latest drama, and one of Popular Chinese Dramas Premiering in March 2023. So without further ado, let's start and stay safe, dear readers!
Royal Rumours Synopsis
Hua Liu Li was born into a military family. Her father was the General Protector Hua Ying Ting and her mother was General Chang'an, Wei Ming Yue. Both of them led the Hua Army and rendered meritorious deeds in the war against Jin Po country. However, some people were wary the Hua family's power would become a threat to the throne.
They urged Emperor Chang Long to take action to suppress the Hua family. The Emperor had no choice. To quell the rumors he conferred a County Princess title to Hua Liu Li and ordered her to experience the prosperity of the capital. It seemed like a good invitation, but in reality, the Emperor was going to hold Hua Liu Li hostage. To protect her family from the suspicions of the ministers and court officials, Hua Liu Li pretended to be a sick and frail woman.
In the capital, a certain prince had been waiting for Hua Liu Li. Ji Yuan Su was the Crown Prince and he was spoiled by the Emperor. Ji Yuan Su was a smart person, but he hid his cleverness under the disguise of a ruthless and fierce temperament. Ji Yuan Su was suspicious of Hua Liu Li's sickly and fragile appearance. He wondered whether Hua Liu Li was a friend or a foe.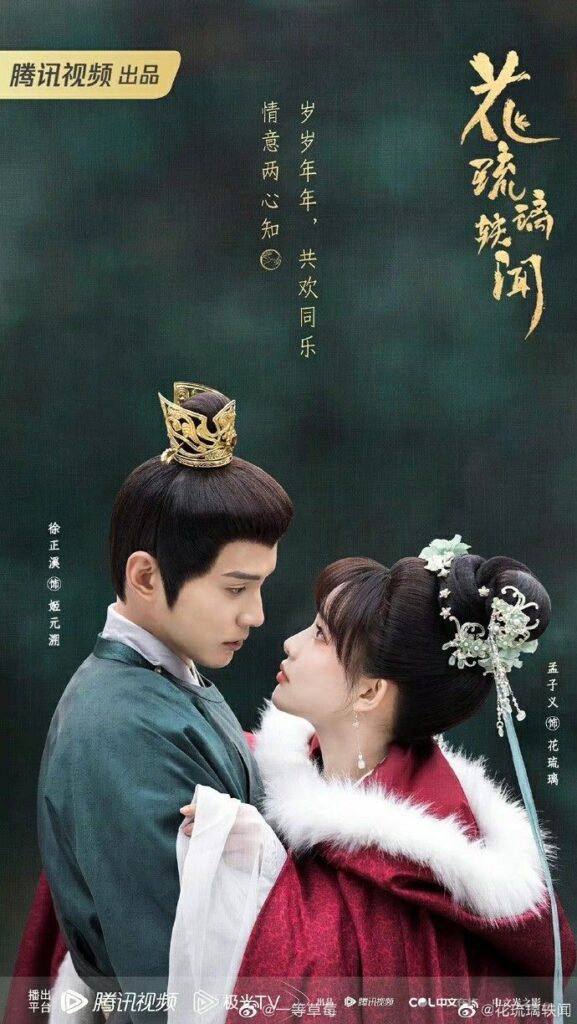 Ji Yuan Su and Hua Liu Li tried to fool and outwit each other. Both of them knew the other was pretending and hiding their true nature. So they came up with many plans to reveal each other's secrets. The relationship between them was getting more complicated because the state affairs and people with bad intentions were involved.
When two masters of pretending met each other, will they take off their masks and show their nature? And what would have happened when love suddenly blossomed between them?
Royal Rumours Review
I was attracted to Royal Rumors because of the one and only Jeremy Tsui or Xu Zheng Xi. He has everything that makes me smitten, his looks, appearance, and deep and alluring voice. Since I saw him on the Autumn Ballad drama, I was instantly interested in him. This time he was partnered with Meng Zi Yi who is very gorgeous and looks stunning in costumes. They look good together and you can feel their chemistry. I also put this Royal Rumours drama in Must Watch Historical and Fantasy Chinese Dramas 2023 list.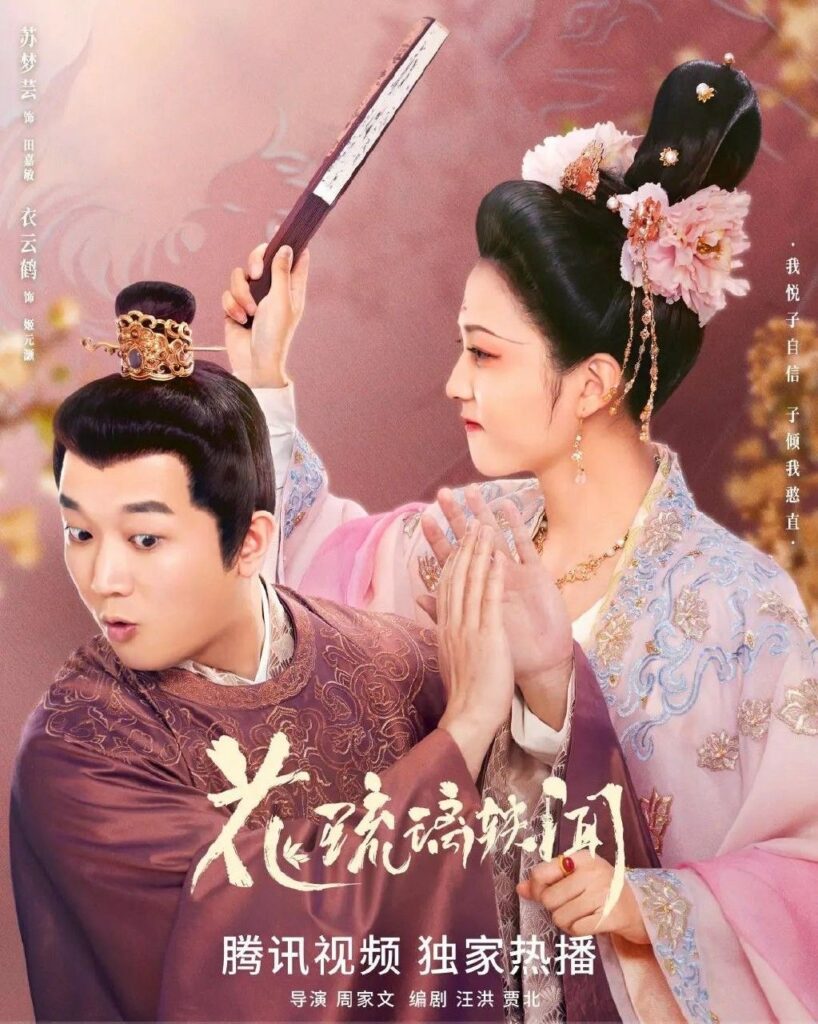 Royal Rumors was a drama adapted from a novel, The Times Spent in Pretense by Yue Xia Die Ying. It seemed many dramas in 2023 were adapted from novels. Is this a recent trend? Although I found several dramas disappointing, I'm an optimist who believes that you would always find a gem between a handful of dramas. All you need was to keep searching…😆
Royal Rumors mainly talked about Hua Liu Li, the clever daughter of the Hua family, and Ji Yuan Su, the crown prince. They started off bad but then their relationship improved and turned into love. Both of them were clever people with many ideas in their minds and very very supportive of each other.
I am always interested in a strong and clever female lead and Hua Liu Li definitely falls into that category. Meng Zi Yi portrayed her perfectly. Her figure and beautiful face portrayed frailness but the way she spoke and her eyes showed otherwise. She even exuded a flirty aura every time Hua Liu Li was with Ji Yuan Su.
Meanwhile, I thought Ji Yuan Su was not a suitable character for Jeremy Tsui. His cold features were too strong for Ji Yuan Su's flirty nature. Jeremy Tsui could portray the cold, fierce, and indifferent Ji Yuan Su. But when he started to be interested in Hua Liu Li, he became a cute and coy young prince. And I could not relate Jeremy Tsui with coyness. He did not have that playful image like Ethan Juan in The Legend of Fu Yao. He was more to the serious side. However, I still regarded his acting in this drama quite well.
This drama was enchanting in the first few episodes. The story was refreshing and hilarious. However, I got bored with how Hua Liu Li pretended to be frail. You could pretend to be weak for some time, but you could not do that forever. Thankfully, Hua Liu Li became much "healthier" later in the drama. It was so much better to see her in a lively situation since I became annoyed by her series of sicknesses. I rolled my eyes every time she faked a cough.
And you could guess that if she paused in her talk, it would be followed by a little touch on the head, and suddenly she leaned backward to faint… 😅. With those series of actions, how could Empress Dowager not see that she was faking it? She had been a leader of the harem for so long, how could she not have known that kind of pretense? 🤨
Later I got a little bit bored when the story ran a little bit slower but many things happened at the same time. Hua Liu Li and Ji Yuan Su's relationship improved and they often found themselves in an ambiguous situation. The state affairs were lively too especially when Hua Liu Li became a Ceremonial Officer. At the same time, there was another character that Ji Yuan Su got jealous of, He Yuan Ting. I felt overwhelmed by the wide variety of problems arising in Hua Liu Li and Ji Yuan Su's life.
And then the end was a bit abrupt. It would be nice if the director could lengthen the ending by several episodes so the story would feel more elaborate. However, fortunately, Royal Rumors ended in a happy ending. Even though I cried because of the death of a good character…😩
The Cinematography
The production of Royal Rumors deserved a great deal of praise. Although the set somehow looked unreal, you would be amazed by the artistic details. The lighting and shooting angle were also good. There were no doubts about how much effort the director and production team had put into this drama.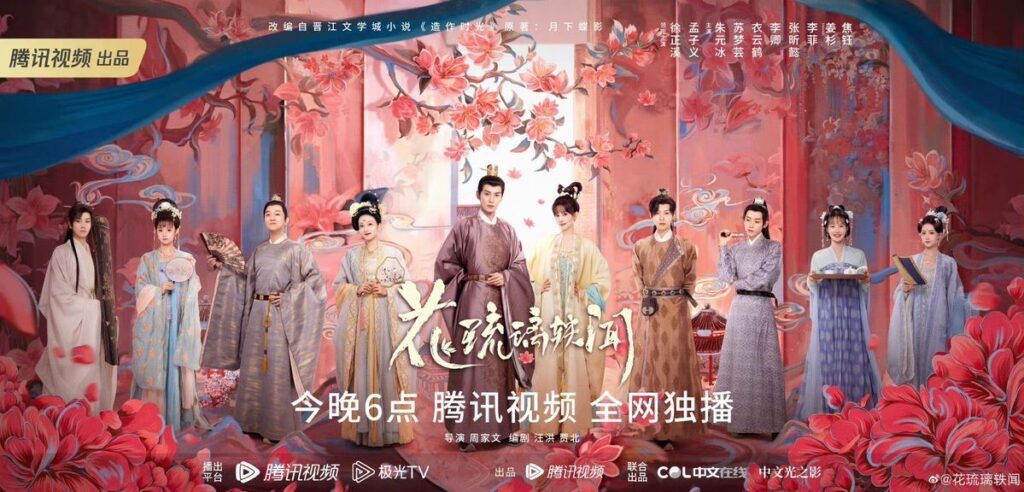 But the best part was the costumes. I really really really really looooveee the costumes. The color combination was excellent and the embroidery was pretty. You might be shocked by the big and bold headdress. There were so many things that were put together on one's head that made me wonder, did it feel heavy? Were their necks okay? But after some time, you may find it pretty as well.
However, although people might find Hua Liu Li has the best costume, I was interested in Tian Jia Min's costume. I was fond of her mint green-orange dress. It goes well with the orange eyeshadow and the flower on her head. And she looked very cute in those costumes… Yess, including those giant flowers on her head. 😁
The Characters
Hua Liu Li
Everybody thought Hua Liu Li (played by Meng Zi Yi) was as strong and powerful as her parents. The ministers and the people who came to welcome her never expected that they would see a sick and frail woman. They were dumbstruck when Hua Liu Li would immediately faint after she was exposed to the wind. In reality, Hua Liu Li was a smart, prudent, and strong person.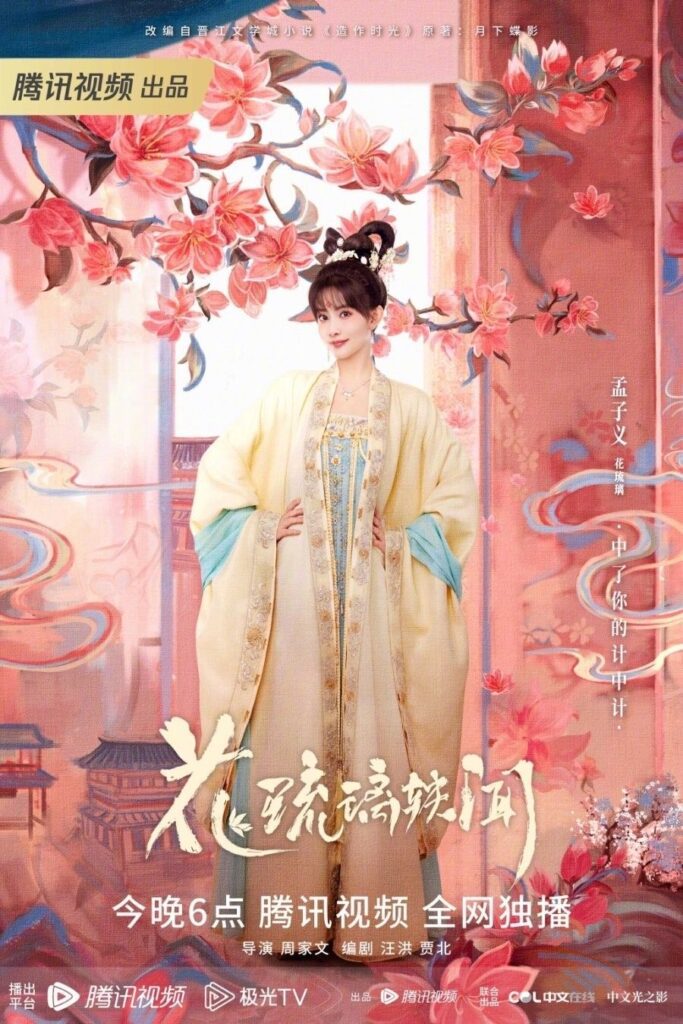 She was good in martial arts as well as warfare. But to protect her family, she put on an act in front of others. The Hua family was aware of the ministers' thoughts about their military power. Therefore, they came up with a plan beforehand.
If on the first day, Hua Liu Li showed an elated expression, the ministers were ready to censure her as a self-satisfied and uncontrollable person. If she was silent the whole time, they would criticize her as a person who is full of discontent and blame the Emperor. And if she was flawless, then the minister would accuse the Hua family of having trained their daughter to be an imperial princess.
Because only an imperial princess could perform flawlessly. And if the Hua family did that, it means that they were prepared for a rebellion. But, it was funny to see how shocked the ministers were to see how fragile Hua Liu Li was. Their plans were ruined since they did not prepare a plan to find fault with a fragile princess.
Hua Liu Li herself was not a spoiled girl. She grew up in a camp, and just like her parents and elder brother, she was good at martial arts and warfare. They said that children who grew up in a harsh environment would be more creative and they tend to be in a survival mode. So did Hua Liu Li. In her head, she only thought about how to change the Emperor and the minister's opinions about the Hua family. They had done so many things for the country but there were so many people who were prejudiced about the Hua family.
Hua Liu Li's feelings for Ji Yuan Su did grow because she was attracted to his beauty. And Hua Liu Li did not realize it until we reached half of the drama. She was inexperienced in heart matters and her maidservant Yuan Wei was as clueless as her. There was a time when Hua Liu Li realized he liked Ji Yuan Su and told Yuan Wei about it. Yuan Wei replied that Hua Liu Li liked everybody, therefore it only changed the relationship from foe to friend. That silly little maid had led her mistress astray…🤣
Ji Yuan Su
Ji Yuan Su (played by Jeremy Tsui) and Hua Liu Li were old acquaintances and he held some grudge against Hua Liu Li. When she was young, Hua Liu Li would always write letters to her to boast about her good situation. In one letter, she mocked that Ji Yuan Su did not have a single pet, while she had a pony.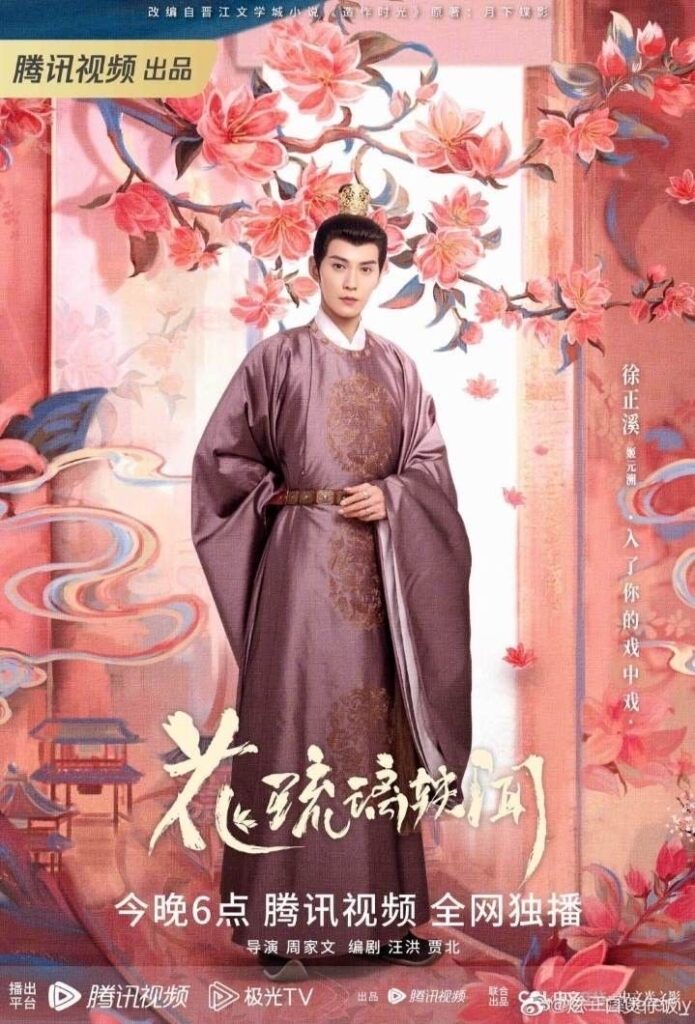 In another letter, she bragged that her mother took her to the battlefield while she was in the womb, resulting in her character being brave and fearless. She even wrote that she would beat up those wretched officials who badmouthed the Hua Family. Ji Yuan Su recounts those letters in front of Hua Liu Li, exposing her secret and completely ripping off her pretense in episode two…🤣
At first, Hua Liu Li sent those letters randomly to the people in the capital. She did not have many friends so she tried to make one. And Ji Yuan Su answered her letters. So she sent more letters to him. She never thought that he would cruelly exposed her lies through her own letters. However, it was so sweet that Ji Yuan Su took her words seriously. To get back at her, the already grown-up Ji Yuan Su adopted a white cat and named her Huahua. He wants to show Hua Liu Li that he also had a pet. 🤣
Ji Yuan Su was a very intelligent person. Even though he pretended to be a cold, ruthless, and indifferent person, Ji Yuan Su was a very keen observant. He was good at strategy as well and was not afraid of hard work. Ji Yuan Su never thought he would fall for Hua Liu Li. However, maybe that feeling grew because he felt challenged by Hua Liu Li's cleverness. And at the moment, they already had some old familiar feeling between them, the romantic feeling was easily formed in his heart.
Well, a unique person like Ji Yuan Su would definitely be attracted to another unique person like Hua Liu Li. He would not easily be swayed by beauty or kindness. He needed a challenge to conquer the opposite sex, and Hua Liu Li had everything he needed.
Ji Yuan Su was born to a concubine mother who died early. His father the Emperor loved him very much and people thought he was a spoiled prince. However, no one realized that it was difficult for him to survive in an imperial family without the protection of his mother. And the death of his mother has also left a scar on his heart.
He Yuan Ting
As the second prince of Jin Po country, He Yuan Ting (played by Ryan Zhu) had known Hua Liu Li for a long time. They got acquainted amidst the war between the two countries. As a Jin Po prince, he held grudges against the Jin Imperial Family and the Hua family. He was supposed to hate her, but He Yuan Ting was also attracted by Hua Liu Li's beauty and cleverness.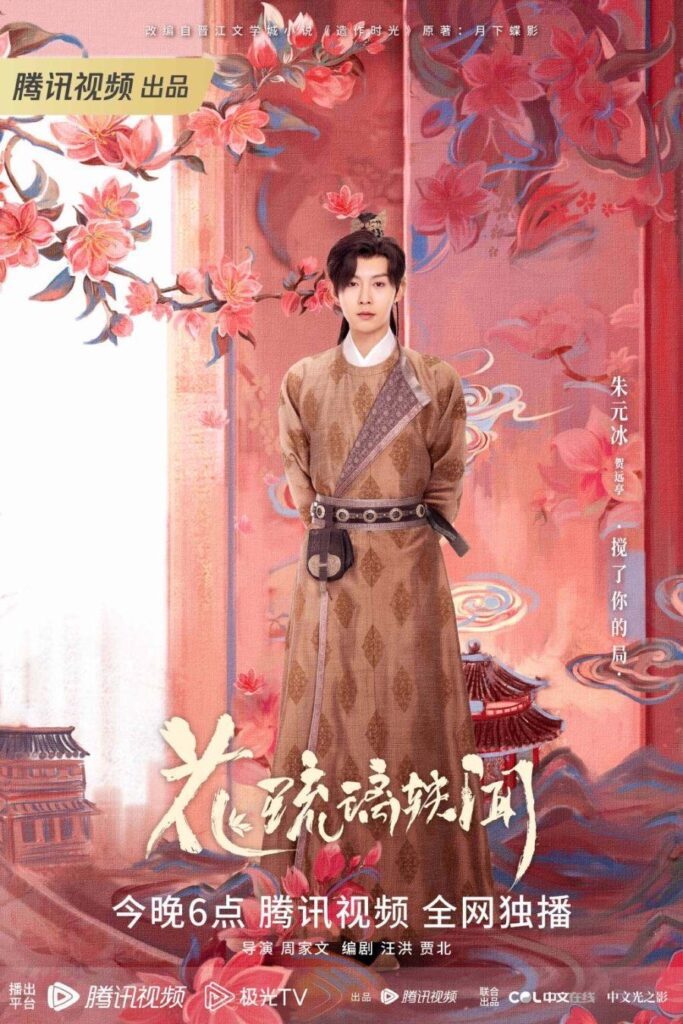 As a prince, He Yuan Ting really thought of himself highly. He was a bit … narcissistic. When Hua Liu Li recognized him even though he wore a mask, he thought Hua Liu Li still had feelings for him. And he was very confident to say that those feelings were hidden in her eyes. 😅
He Yuan Ting fell in love with Hua Liu Li at first sight when he sneaked into Qinshan Prefecture and saw her at the market. Hua Liu Li did not know he was the prince from Jin Po Country and was there because he had an ulterior motive toward her. However, He Yuan Ting's feelings for Hua Liu Li were one-sided.
Tian Jia Min
Tian Jia Min (played by Su Meng Yun) was a very stubborn and proud person. She came from a noble family since her father was a minister and her mother was a princess. Tian Jia Min was spoiled by her parents.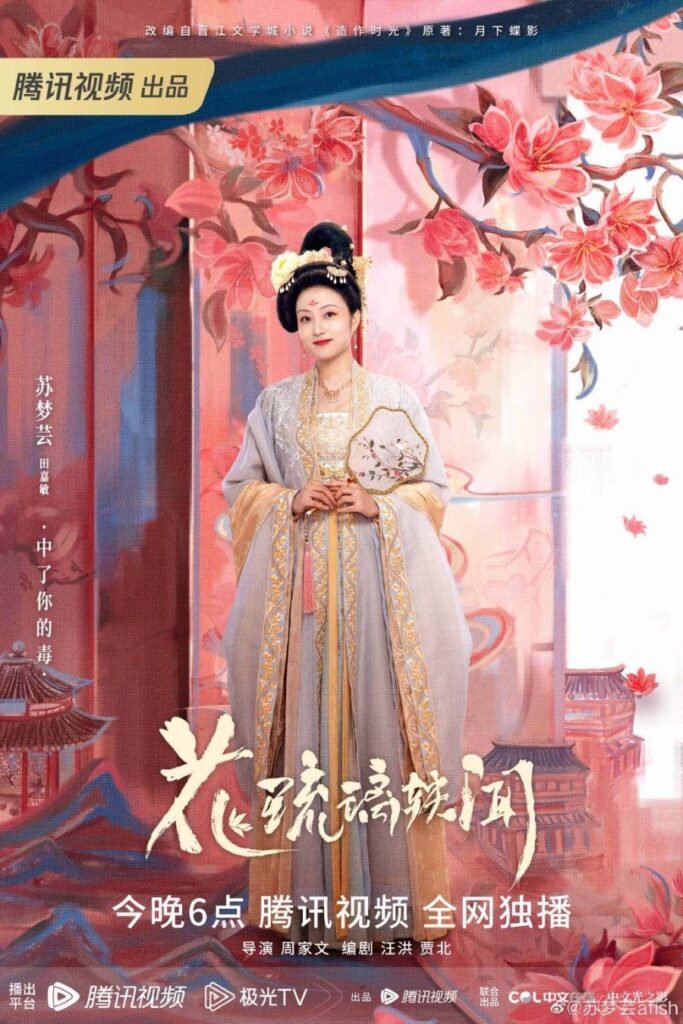 The most important figure in her family was her mother because Minister Tian was afraid of his wife. Princess Shun An was a big fan of Hua Liu Li's heroic mother so she made Tian Jia Min learn martial arts. However, Tian Jia Min was a city girl who despised seeing blood.
As an arrogant and petty girl, Tian Jia Min always considered Hua Liu Li as her opponent. They had been enemies ever since they met for the first time at Jingling Pavilion. Tian Jia Min always belittled others while Hua Liu Li never let a person who scolded her get away. Tian Jia Min made use of Prince Ying to help her defeat Hua Liu Li. She willingly became his supporter when Prince Ying and Hua Liu Li competed for the Ceremonial Officer position.
Tian Jia Min was the first person in the capital who saw Hua Liu Li's martial arts skills. Back then they were kidnapped and she was accidentally involved. Hua Liu Li had to reveal her ability because the kidnapper wanted to harass Tian Jia Min. After she saw Hua Liu Li killed several men with her hand, Tian Jia Min was afraid of Hua Liu Li. She started to act friendly to Hua Liu Li because she feared that Hua Liu Li would kill her if she offended her.
Ji Yuan Hao
Ji Yuan Hao (played by Yi Yun He) or Prince Ying was Ji Yuan Su's brother. He was kindhearted, optimistic, a little bit naïve, or… we could say foolish. He was a spoiled prince and a city boy through and through. When it came to heart matters, Ji Yuan Hao was also clueless.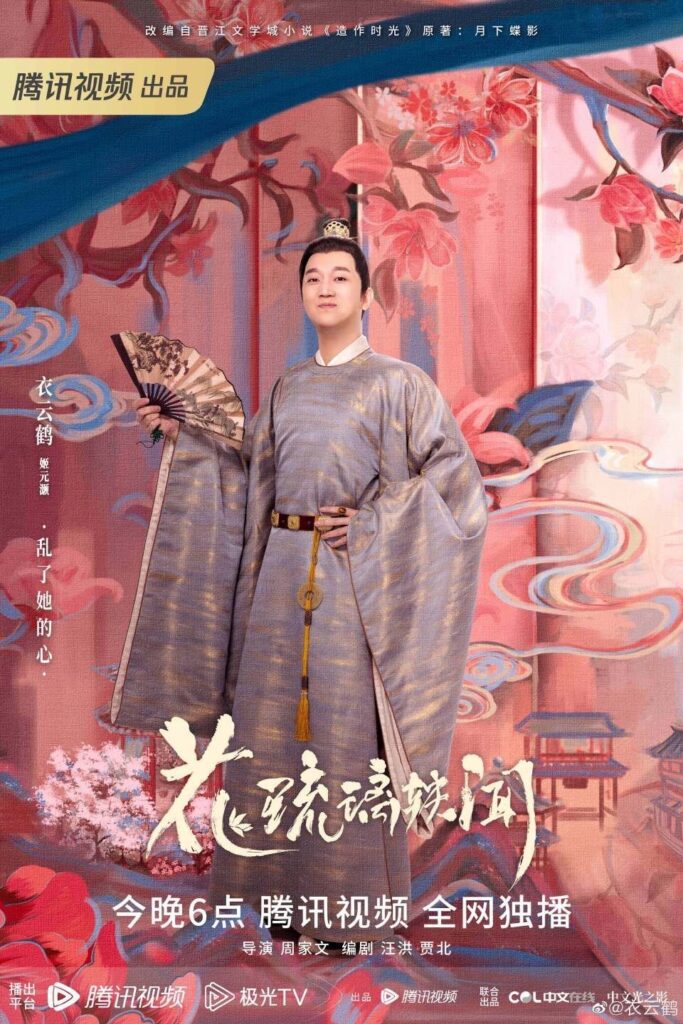 He thought he liked Hua Liu Li, but after he spent his time with Tian Jia Min, he had a change of heart. Yet, it did not stop his narcissistic thought that Hua Liu Li admired him. Ji Yuan Hao needed a push to confess his feelings for Tian Jia Min. However, Ji Yuan Hao always made her angry because he always said the wrong thing at the wrong time.
The Story
It started after the Hua Army defeated the Jin Po in a war between two counties. Because the Hua military power was too strong, the ministers of Jin Country were wary of them. They demanded the Emperor take action to suppress the Hua family, resulting in Hua Liu Li having to be a hostage in the capital.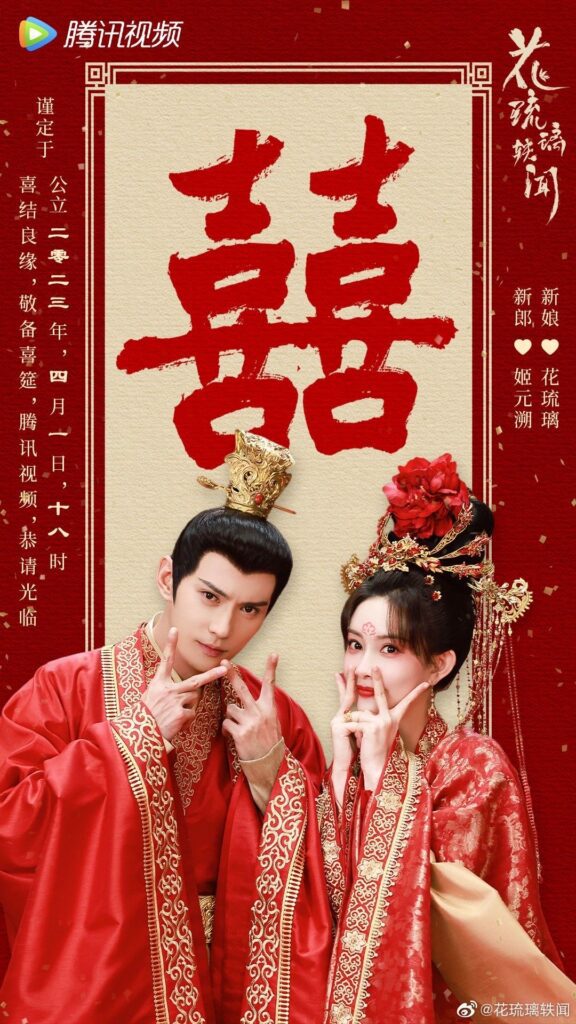 Hua Liu Li and her Hua family were not foolhardy. They set up a plan to make the Emperor, the ministers, and the people realized that the Hua family did not have any intention to rebel. However, it was mainly Hua Liu Li who had to rack up her brain since she lived alone in the capital. With help from her maid Yuan Wei and her father's long-lost subordinate, Song Guang, Hua Liu Li tried to change people's opinions of her family.
I laughed out loud when I watched the scene when the capital people thought of Hua Liu Li as a war hero just like Hua Mu Lan. They sold her pictures with three heads and six arms, just like Xiao Qi in The Rebel Princess. They were dumbstruck when they saw the sick and frail Hua Liu Li.
Hua Liu Li met her old acquaintance, Ji Yuan Su, the Crown Prince of Jin. Both of them liked to pretend to be someone they did not. However, their relationship improved and eventually, they fell in love with each other. But did their relationship run smoothly? Of course, not. Hua Liu Li's parents did not want her to have a romantic relationship with the crown prince.
Well, I guess a family with a clear conscience would not want their free-spirited daughter to be a member of the imperial family at all. General Wei Ming Yue tried to put some sense in her daughter's mind because they thought that the imperial family was more dangerous than the battlefield.
The rejection from the family was not the only stumbling block in Hua Liu Li and Ji Yuan Su's relationship. There were also political reasons and love rivals between them. Ji Yuan Su had a rival from Jin Po Country in the form of He Yuan Ting, the second prince of Jin Po, who secretly admired Hua Liu Li. Meanwhile, Hua Liu Li had a love rival when Xie Yao, Princess Le Yang's daughter, suddenly showed up.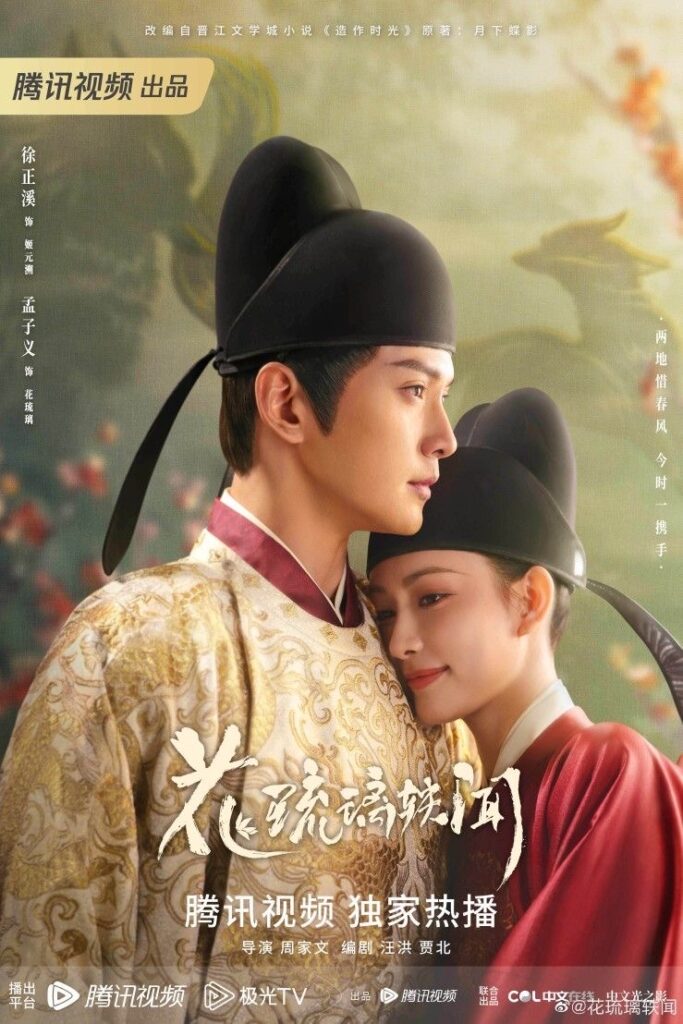 Royal Rumours' story became more complicated when the Chang Long Emperor's throne was threatened by rebellion. Ji Yuan Su had to protect his country and his father's throne from bad people who coveted it. The real mastermind was deeply hidden and Ji Yuan Su had to give a lot of thought to solve the problem.
Apart from the relationship between Hua Liu Li and Ji Yuan Su, Royal Rumors also had several love couples for us to see. The simple relationship between Ji Yuan Hao and Tian Jia Min would make you laugh. The complicated relationship between Yun Han and Du Xiu Ying would break your heart. And the last one was the weird relationship between Yuan Wei and Pei Jiu Huai, which in my opinion was a bit forced.
The Conclusions
Royal Rumors was a light-hearted drama. The story was simple yet rich. You might choose this drama on a whim (or because of Jeremy Tsui, like I did), but then you'll become immersed in the story. The visual was amazing, the actors were great, and you will love the costumes. The comedy was scattered here and there, but I'm sure you'll have a good laugh throughout the drama. Quick note, I also wrote Royal Rumours ending explained, you can read it if you want to know more detail about this drama ending.
All in all, Royal Rumors was a good choice for a weekend or a daily dose after a hard day of work. This drama also worked as a filling when you were waiting for an ongoing drama. So, what are you waiting for? Happy watching!