hIn a blink of an eye 2023 has arrived in the month of March. It is constantly raining at where I live. I hope you are enjoying a wonderful weather yourself. And what better way to enjoy this chill weather than to immerse yourself with a good Chinese drama? So here are some Chinese dramas released in March 2023, to accompany you through rainy days. Let's go!
New Popular Chinese Dramas Premiering in the Beginning of March 2023
1. Taste of Love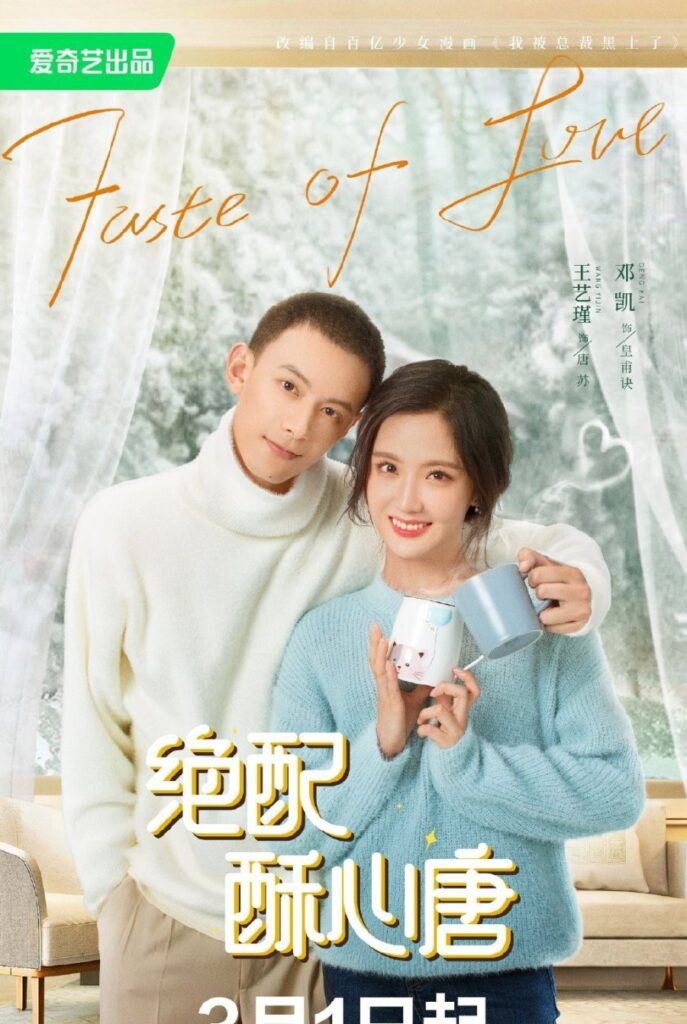 Title: Taste of Love
Also Known As: 青梅酸酸你微甜 / Qing Mei Suan Suan Ni Wei Tian
Casts: Wang Yi Jin, Deng Kai
Genre: Comedy, Romance
Date of Released: 1 March 2023
Where to Watch: iQiyi
This drama stars Wang Yi Jin and Deng Kai (Xiao Yu/Prince Chi in The Blood of Youth drama). It tells the story of Tang Su who was a member of a girl group until she got kicked out of the group due to growing misconceptions about her. She gains a lot of weight ever since.
Tang Su loses everything and ends up becoming a personal assistant/caretaker for Huang Fu Jue, CEO of an entertainment company. Huang Fu Jue suffers from face blindness, which means he has a hard time in recognizing faces, a type of cognitive disorder. After some time, Tang Su realizes that Huang Fu Jue was Tang Su's biggest anti fan. What will Tang Su decide to do?
2. Green Plum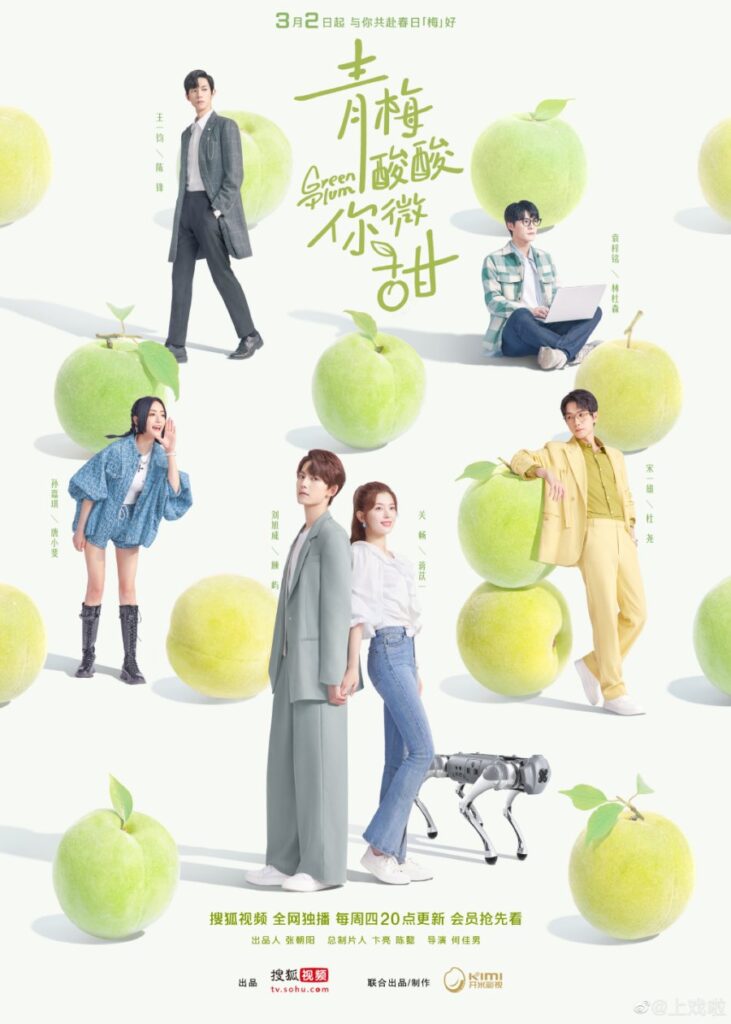 Title: Green Plum
Also Known As: 青梅酸酸你微甜 / Qing Mei Suan Suan Ni Wei Tian
Casts: Liu Xu Wei, Guan Chang
Genre: Romance
Date of Released: 2 March 2023
Where to Watch: Sohu TV
This drama stars Liu Xu Wei and Guan Chang. Guan Chang plays Jiang Yi Yi, a graduate student who is obsessed with developing an Artificial Intelligence (AI) which could resurrect her twin sister. Her mission led her to meet Gu Yu, who was hailed as the guru in the world of AI.
Gu Yu is a renowned master in this field. But unknown to the outside world, he suffers from mental illness. He has been searching for 'Green Plum' which he considers to be a cure for his ailment.
When two people with similar values work together and gradually grow closer, romantic feelings begin to bloom.
3. Enlighten Your Life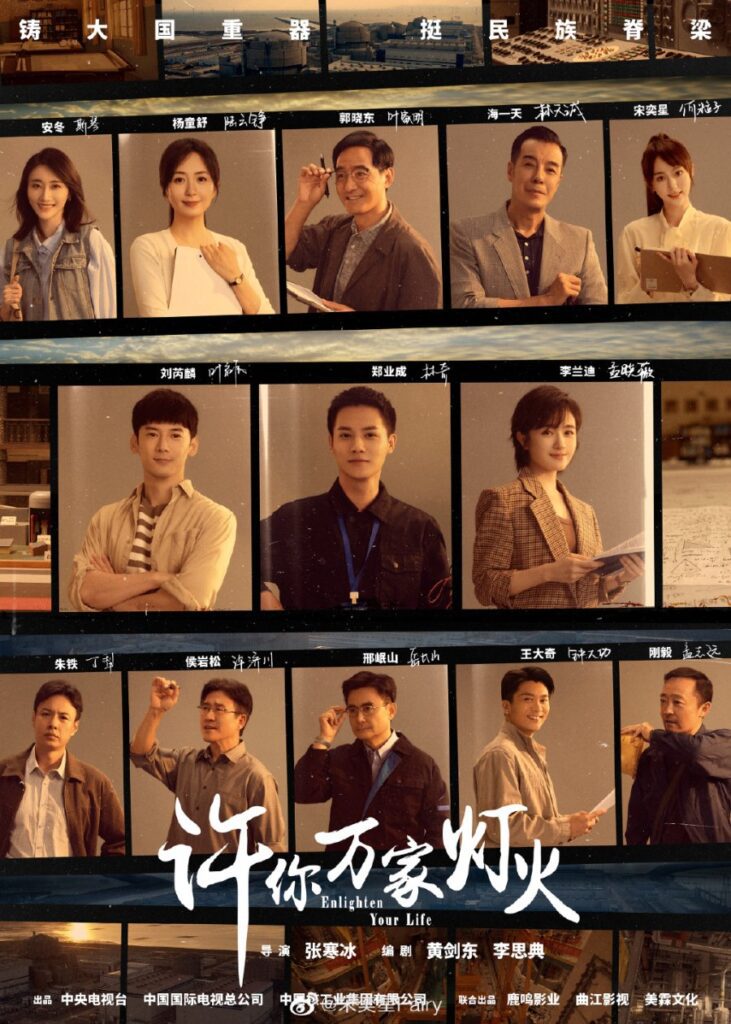 Title: Enlighten Your Life
Also Known As: 许你万家灯火 / Xu Ni Wan Jia Deng Huo
Casts: Zheng Ye Zheng, Liu Rui Lin, Guo Xiao Dong
Genre: Drama
Date of Released: 1 March 2023
Where to Watch: CCTV-1
This drama stars Zheng Ye Zheng, Liu Rui Lin, and Guo Xiao Dong. Lin Qi, played by Zheng Ye Zheng is a key figure in the nuclear weapons industry. He was left by his father to the United States when he was young. Hence, he grows up within the care of the Ye's family.
Lin Qi's career follows that of his father's. Tian Chen (Guo Xiao Dong) was involved in the building of a nuclear weapons plant in the 1980s. But due to disappointments, he resigned and left the country, leaving Lin Qi behind.
Now that Lin Qi is an adult and unexpectedly has followed his father's footsteps, would Tian Chen unravel past conflicts? How will the father and son relationship develop?
4. Hello Beautiful Life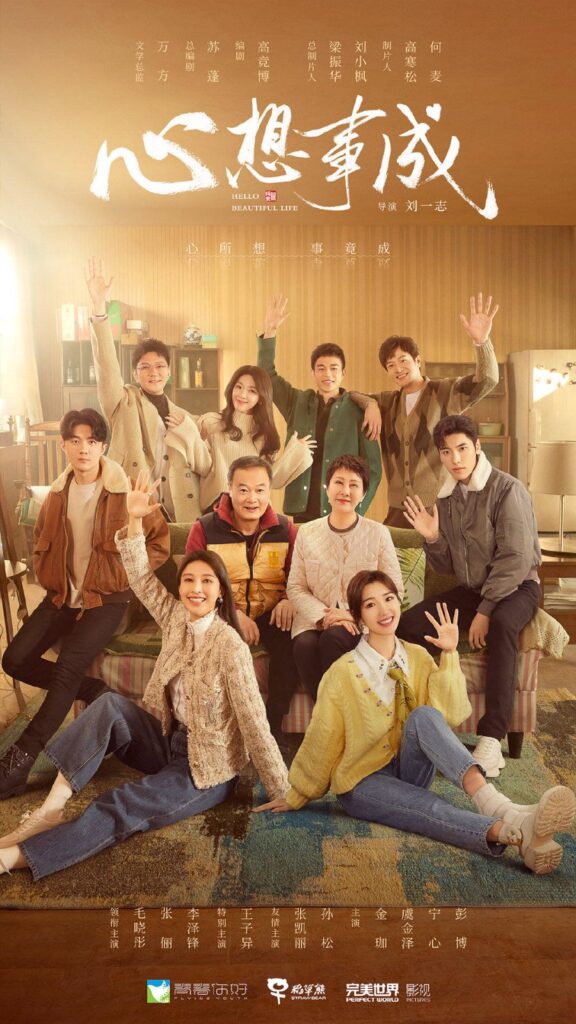 Title: Hello Beautiful Life
Also Known As: 心想事成 / Xin Xiang Shi Cheng
Casts: Mao Xiao Tong, Zhang Li
Genre: Romance, Drama, Life
Date of Released: 9 March 2023
Where to Watch: CCTV-8
This drama stars Mao Xiao Tong and Zhang Li. They play the Sun sisters: Sun Xiang and Sun Xin. Both sisters have personalities as different as the sun and the moon. Younger sister Sun Xiang is warm, loves to laugh and finds happiness in simple things. She works as a food blogger which may seem unadventurous but full of flavors.
Meanwhile, elder sister Sun Xin is beautiful and courageous. Her career is flourishing in the internet industry. Both sisters are diligent and hard working in the pursuit of their dreams. This is a story of the ups and downs of life as part of a prosperous society.
5. New Vanity Fair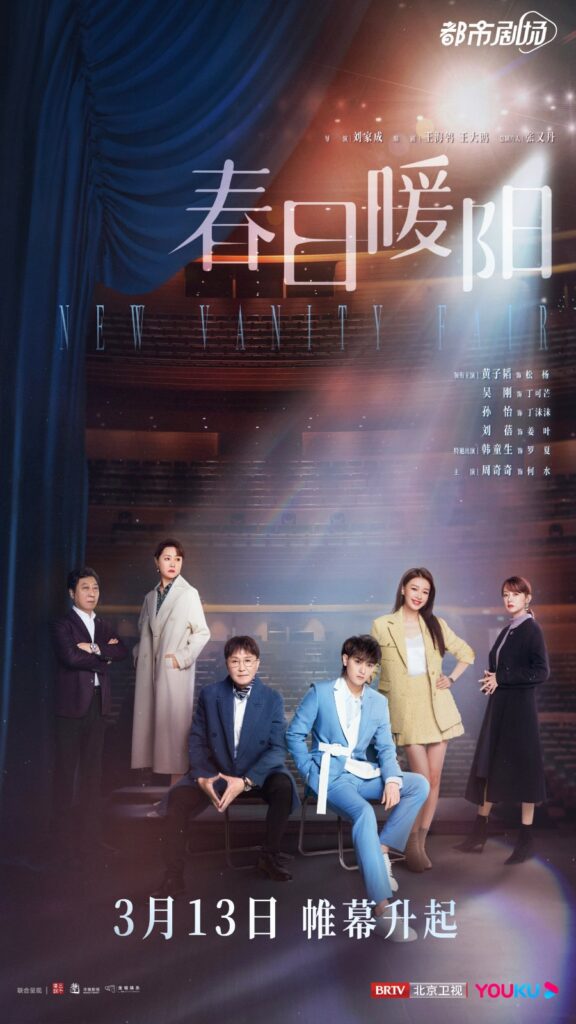 Title: New Vanity Fair
Also Known As: 春日暖阳 / Chun Ri Nuan Yang
Casts: Huang Zi Tao, Wu Gang, Sun Yi, Liu Bei
Genre: Drama
Date of Release: 13 March 2023
Where To Watch: Beijing TV
This drama tells the story of a popular actor, Song Yang , played by Huang Zi Tao. He is a student of a veteran theatre actor Ding Kemang, played by Wu Gang. One day, the theatre is planning production of a new play called Father and Son. To bring hype to the new drama, they cast Song Yang to play the son opposite Ding Kemang who will be playing the father.
Song Yang, who is impulsive by nature, is tempted by the lure of popularity. Fame makes it so easy for him but at the cost of the quality of his performance. Ding Kemang steps in and provides him with the needed guidance. He gives Song Yang understanding of what it means to become a good actor.
Eventually, with perseverance and diligence, Song Yang is able to improve his acting. Now, not only he is famous but also an actor with respectable capabilities.
6. Who is He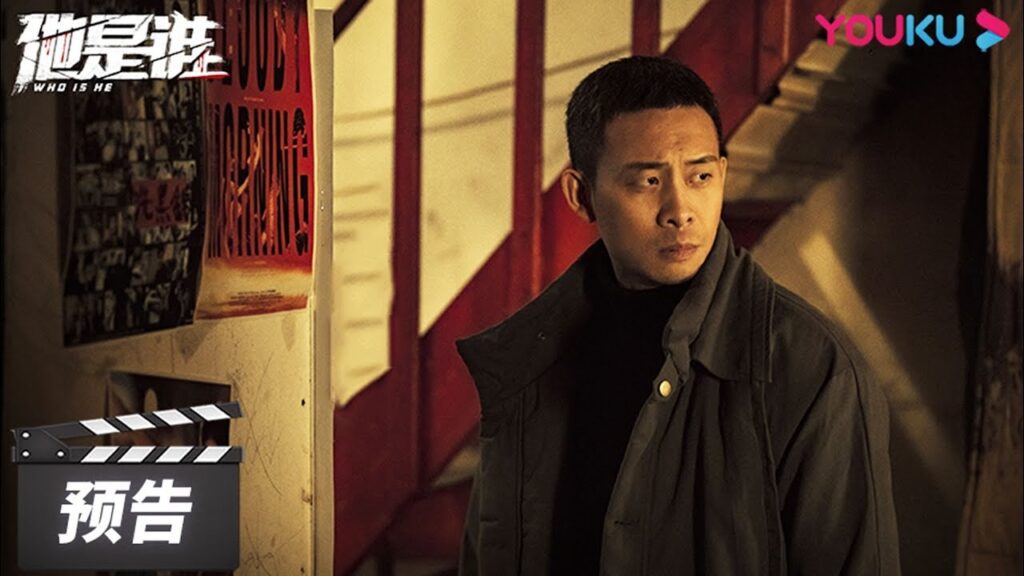 Title: Who is He
Casts: Zhang Yi, Chen Yu Si, Ding Yong Dai
Genre: Detective, Suspense
Date of Release: 14 March 2023
Where To Watch: CCTV, Youku
This drama tells the story of Wei Guo Ping, played by Zhang Yi, who represents the People's Police during the 1990s. Wei Guo Ping strives to always uphold justice. He takes on a variety of cases: from serial murder cases to medical school dismemberment cases.
However, a serial murder case in 1988 left him traumatized when he lost his fellow associates while the assailant got away. Fast forward to 8 years later. At this time, Wei Guo Ping is now a seasoned police captain. When suddenly the whole of Ningjiang city is rattled by a body dismemberment case.
Wei Guo Ping follows the trails but is surprised to discover that many of clues lead back to the serial murder case in 1988. This motivates Wei Guo Ping to give it his all to uncover the mystery behind the cases. But his investigation finds itself leading to an infamous organization.
7. The Corner of Love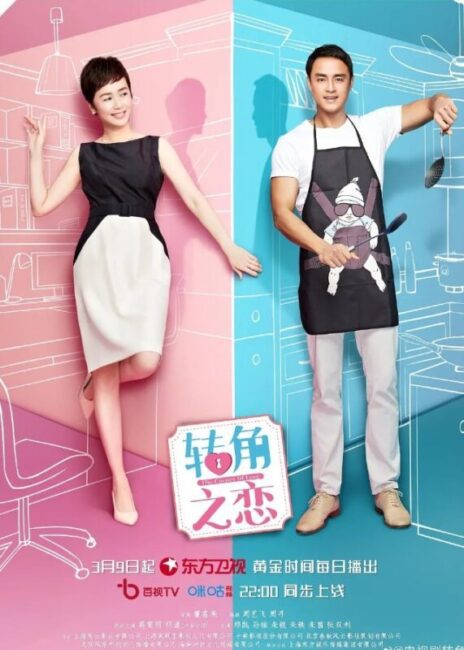 Title: The Corner of Love
Also Known As: 转角之恋 / Zhuan Jiao Zhi Lian
Casts: Jiang Wen Li, Ming Dao
Genre: Romance, Family
Date of Release: 9 March 2023
Where To Watch: Dragon TV
Jiang Wen Li plays Fang Ling, a successful career woman who is living with her 6-year-old son. She divorced her husband after she caught him cheating one day. Meanwhile, Ming Dao acted as Chen Ju Yi, a physical education teacher. He is also divorced and is living with his daughter.
As it turns out, both of them are conned by an irreputable real estate agent. The scam causes them to pay money and buy the same housing unit. Consequently, neither of them has any plan to back down. Hence, after some legal research, the 2 small families begin to live together under the same roof.
Through the many life's twists and turns, they begin to live harmoniously and even become each other's greatest support.
8. Miles To Go
Title: Miles To Go
Also Known As: 人生之路 / Ren Sheng Zhi Lu
Casts: Chen Xiao, Li Qin
Genre: Period, Life
Date of Release: 20 March 2023
Where to Watch: CCTV-1 or iQiyi
This is a period drama set in the 80s. Chen Xiao plays Gao Jialin, a talented reading 'champion' in the village of Gaojiagou in Northern Shaanxi. He is skillful in poetry and writing, hence he aspires to achieve big goals beyond the village.
However, as he comes from a poor family, his only chance of achieving this is by succeeding in the college entrance exam. Unfortunately, he is written off the student list. One thing leads to another, he also is not able to obtain the private teacher position in a primary school. It is Lu Qiao Zhen, played by Li Qin, who fully supports his dream all this time.
In the end, Jialin gathered his courage to fight for his dream after gaining the encouragement from the entire village.
9. Road Home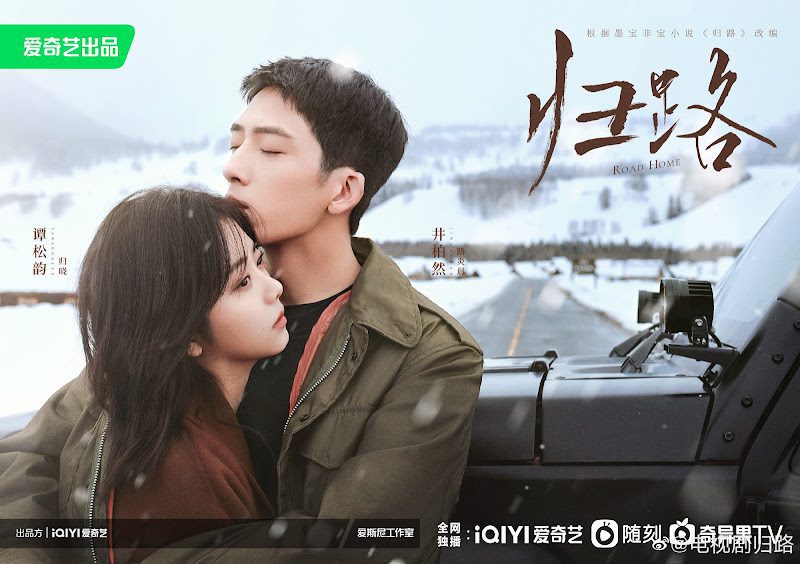 Title: Road Home
Also Known As: 归路 / Gui Lu
Casts: Jing Bo ran, Tan Song Yun
Genre: Metropolitan, Romance
Date of Release: 14 March 2023
Where to Watch: Hunan TV or iQiyi
Jing Boran and Tan Song Yun play Lu Yan Chen and Gu Xiao, high school sweethearts who are each other's first loves. However, after they graduate, they choose different career paths. Lu Yan Chen joins a special police force while Gu Xiao is building a career path in finance.
With the special training he is enrolled in, and the demands from his profession, Lu Yan Chen is stationed in another part of the country. At first, they try to maintain a long distance relationship. Unfortunately, the challenge is too great and they have to break up half way.
Many years later, they cross paths again which make them realize that they still have feelings for each other. Will they be able to make their relationship work this time?
10. Maybe This Is Love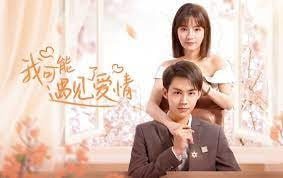 Title: Maybe This Is Love
Also Known As: 我可能遇见了爱情 / Wo Ke Neng Yu Jian Le Ai Qing
Casts: Ni Yan, Yu Fei Fan
Genre: Romance
Date of Release: 7 March 2023
Where to Watch: iQiyi
Chu Lu Yan, played by Yu Fei Fan, is a disabled young master from a well known group. At his side is his body guard , Zhong Li Xue, who is actually the daughter of a doctor from the once famous Zhong Li Medical Centre.
When Zhong Li Xue was only seven years old, her father passed away after his medical center was falsely accused of malpractice. At that time, he was actually treating Chu Lu Yan but unfortunately he was entangled in someone else's evil plot. Unbeknownst to himself at the time, Chu Lu Yan is also a victim in this ordeal.
After Zhong Li Xue is all grown, she has aspirations to revive her father's medical center. To investigate the suspicious events which happened years ago, she plans to approach Chu Lu Yan and his group, hence she becomes his bodyguard.
11. I Belonged to Your World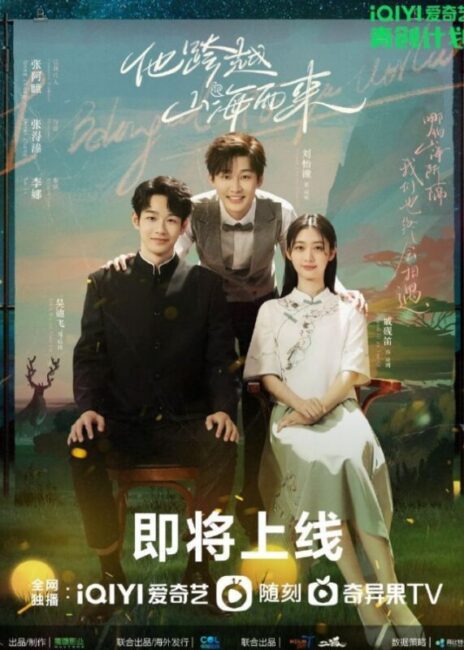 Title: I Belonged to Your World
Also Known As: 他跨越山海而来 / Ta Kua Yue Shan Hai Er Lai
Casts: Qi Yan Di, Liu Yi Tong, Wu Di Fei
Genre: Romance, Family
Date of Release: 10 March 2023
Where to Watch: iQiyi
Qi Shuo, played by Liu Yi Tong, comes from the year 2051. He is obsessed in developing a time machine so he can go back to his mother's past. His mother is Qi Yue, played by Qi Yan Di. Before she passed away, she often talks about his family and past to Qi Shuo.
Qi Yue was a lazy, underachiever from a well to do family. Despite her father's advice, she was head strong and lived her life with no ambition. Eventually, she married an irresponsible man. She suffered in a horrible marriage and all her family's properties were squandered away.
Heart break and depression ate at her. But during the time when she was ill, she shared a lot of her life with the young Qi Shuo.
Now, Qi Shuo is determined to find the adolescent Qi Yue and change her past, present and future. Qi Shuo helps her to improve herself and aim to marry Lu Xiao, the accomplished student in her school.
Will the mother-son duo succeed in their life changing plan?
12. The Science Of Falling In Love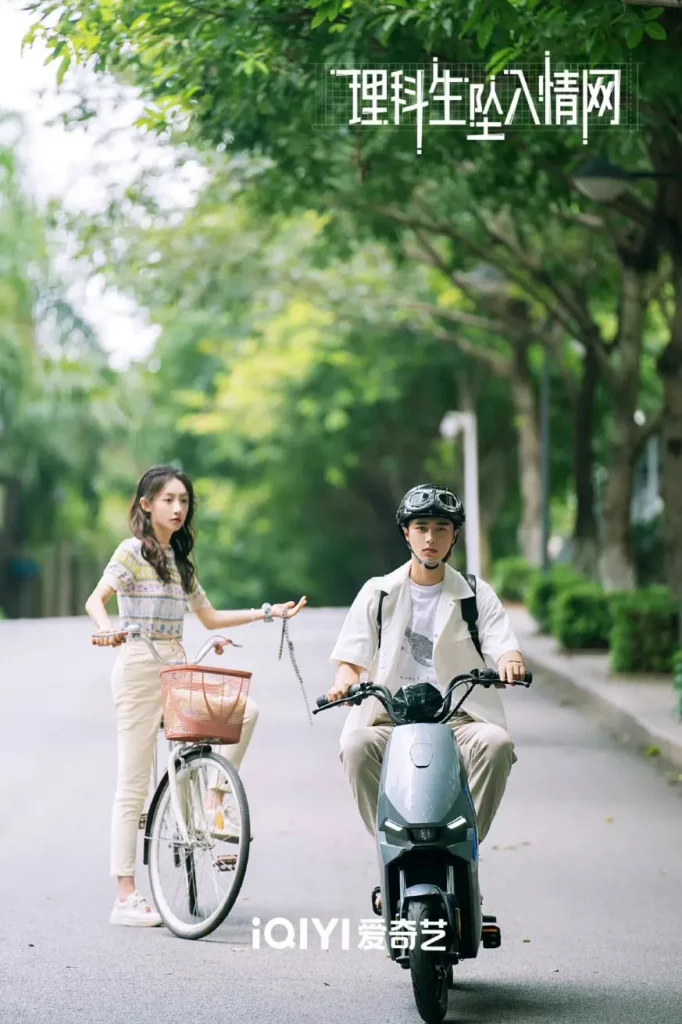 Title: The Science of Falling In Love
Also Known As: 理科生坠入情网 / Li Ke Sheng Zhui Ru Qing Wang
Casts: Wu Jia Yi, Liu Yi Chang
Genre: Romance
Date of Release: 15 March 2023
Where to Watch: iQiyi
This drama is based on the 2016 manga by Alfred Yamamoto. It tells the story of Su Cheng Cheng, played by Wu Jia Yi, and Xiao Yu He, played by Liu Yi Chang, who meets at the university.
Both Su Cheng Cheng and Xiao Yu He are passionate and disciplined scientists, who analyze everything around them through the lens of science. One day, Su Cheng Cheng feels a certain, peculiar emotion towards Xiao Yu He. She believes this new, unexplored emotion is love. Both students are intrigued.
True to form, they start to study Su Cheng Cheng to get a better understanding of this feeling called love through the eyes of science. Will they make a scientific break through and measure love based on science?
13. Echo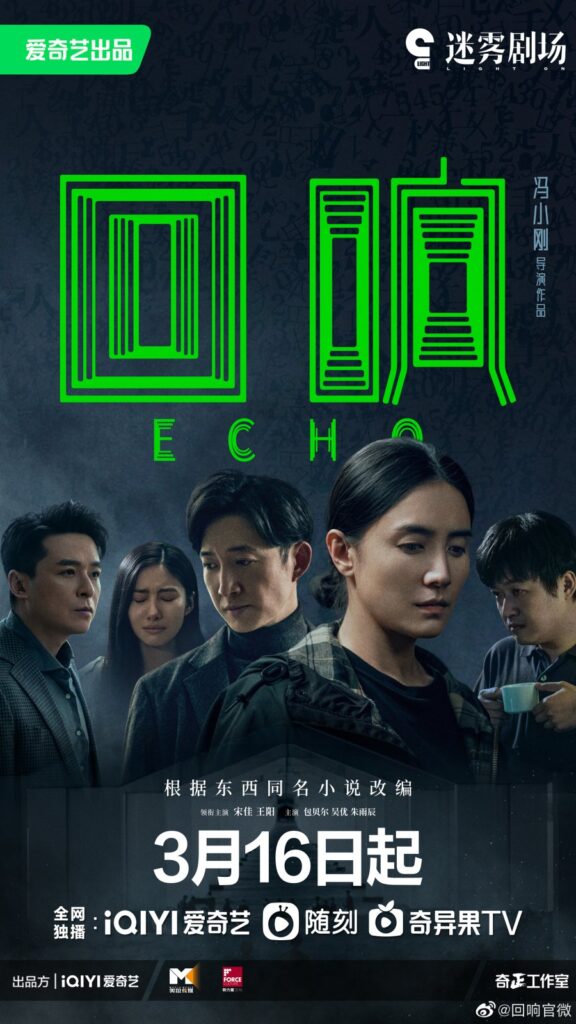 Title: Echo
Also Known As: 回响 / Hui Xiang
Casts: Song Jia, Wang Yang,
Genre: Crime, Police
Date of Release: 16 March 2023
Where to Watch: iQiyi
This drama is adapted from a novel of the same name "Hui Xiang" (回响) by Dong Xi (东西). In this drama, Song Jia plays Ran Dong Dong, a police captain whose marriage is currently under strain.
One day, a murder investigation accidentally reveals that her husband has been renting a hotel room at the same date each month. The pressure of the murder case and the possibility of her husband's infidelity burden Ran Dong Dong to her limit.
14. Sticky Club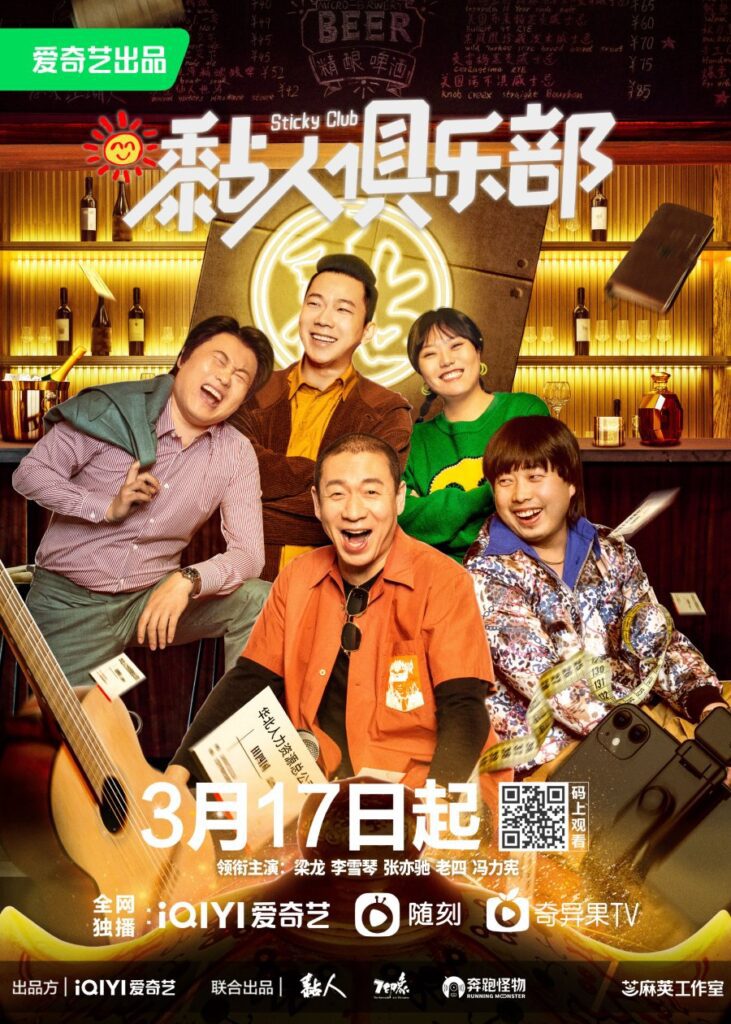 Title: Sticky Club
Also Known As: 黏人俱乐部 / Nian Ren Ju Le Bu
Casts: Liang Long, Li Xue Qin, Zhang Yi Chi
Genre: Comedy
Date of Release: 17 March 2023
Where to Watch: iQiyi
This drama tells the story of a music bar in Hutong which is run by five entrepreneurs with ordinary yet positive vibes. The bar welcomes people from all walks of life. Each with their own story and quirkiness. Their interactions lead to many comical situations that will tickle the viewers.
15. The Girl Who Sees Smells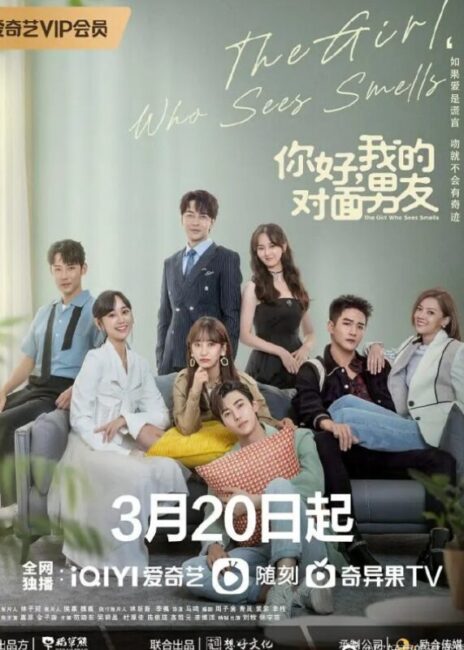 Title: The Girl Who Sees Smells
Also Known As: 你好, 我的对面男友 / Ni Hao, Wo De Dui Mian Nan You
Casts: Jia Yi, Jin Zi Xuan
Genre: Romance
Date of Release:20 March 2023
Where to Watch: iQiyi
This is a romance drama which tells the story of Lu Fen Fen, played by Jin Zi Xuan, who coincidentally saved the life of Xu Ming Chen, played by Jia Yi. Lu Fen Fen, who currently works in a supermarket, has the talent and passion to be a sommelier.
Meanwhile, Xu Ming Chen is the president of Anda Group. He has a mysterious disease which can only be relieved by Lu Fen Fen. Thus begins the start of romantic relationship between the two. From an unlikely couple, to a loving, supportive duo who overcome obstacles and hardships in their love journey.
16. Miss Chun is A Litigator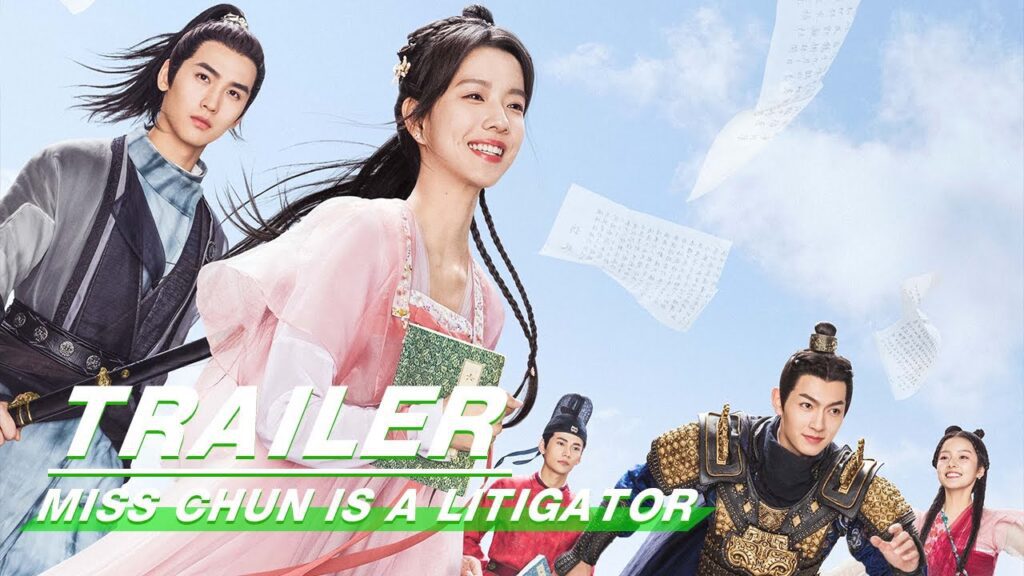 Title: Miss Chun is A Litigator
Also Known As: 春家小姐是讼师 / Chun Jia Xiao Jie Shi Song Shi
Casts: Zhuang Da Fei, Huang Jun Jie, Fan Zhi Xin
Genre: Historical, Investigation, Romance
Date of Release: 24 March 2023
Where to Watch: iQiyi
Chun Tu Mi, played by Zhuang Da Fei, is a capable litigator in the Tang Dynasty. She is well known as someone who helps the poor, upholds justice and accepts any case no matter how hard. She is not afraid to stand up to the rich and powerful in the name of justice.
To clear her father's name, she is willing to be used by the Emperor in his political struggle. Her courageous character attracts the adoration of several prominent figures, including the crown prince.
17. Royal Rumours
Title: Royal Rumours
Also Known As: 花琉璃轶闻 / Hua Liu Li Yi Wen
Casts: Xu Zheng Xi, Meng Zi Yi
Genre: Historical, Romance
Date of Release: 15 March 2023
Where to Watch: WeTV
In this historical drama, Meng Zi Yi plays Hua Liu Li who is the daughter of a prominent general. However, the general's loyalty and devotion to the country was awarded with suspicion and wariness by the royal court. As a way to hold down the general's hand, the Emperor 'invited' Hua Liu Li into the capital. In short, she is basically taken in as hostage.
To survive the many evil plots and intrigues, Hua Liu Li pretends to be someone frail and meek. This fragile character which she portrays shocks the scheming officials in the court but is still not enough to deter them from harming her life or to further drag her family's reputation down the mud. Therefore, Hua Liu Li must rely on her smarts to turn things around while keeping herself safe.
However, her contradictory temperament attracts the unwanted attention of the Crown Prince. He suspects that Hua Liu Li may be hiding things and that her intentions may be hostile.
18. Romance of a Twin Flower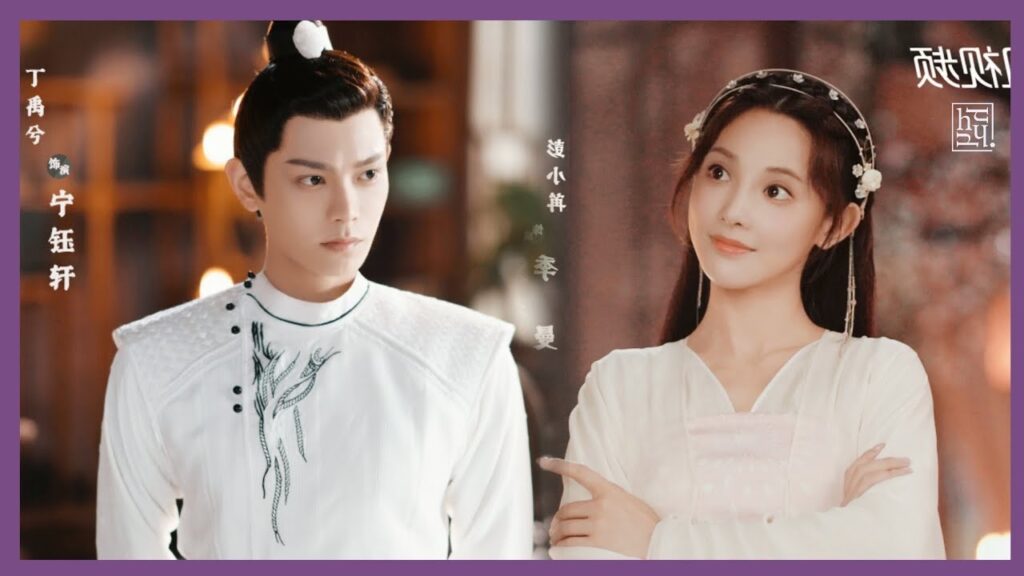 Title: Romance of a Twin Flower
Also Known As: 春闺梦里人 / Chun Gui Meng Li Ren
Casts: Ding Yu Xi, Peng Xiao Ran
Genre: Historical, Romance, Business
Date of Release: 21 March 2023
Where to Watch: Tencent or WeTV
Ji Man wakes up suffering memory loss due to an accident. She is mistakenly recognized as Nie Sang Yu, the First Lady of the Hou Manor. Utilizing her quick wits and genius mind, she is able to survive through many predicaments. Hence, winning the admiration of Ning Yu Xuan, the cold and aloof young marquis of the Hou manor, in the process.
19. Never Give Up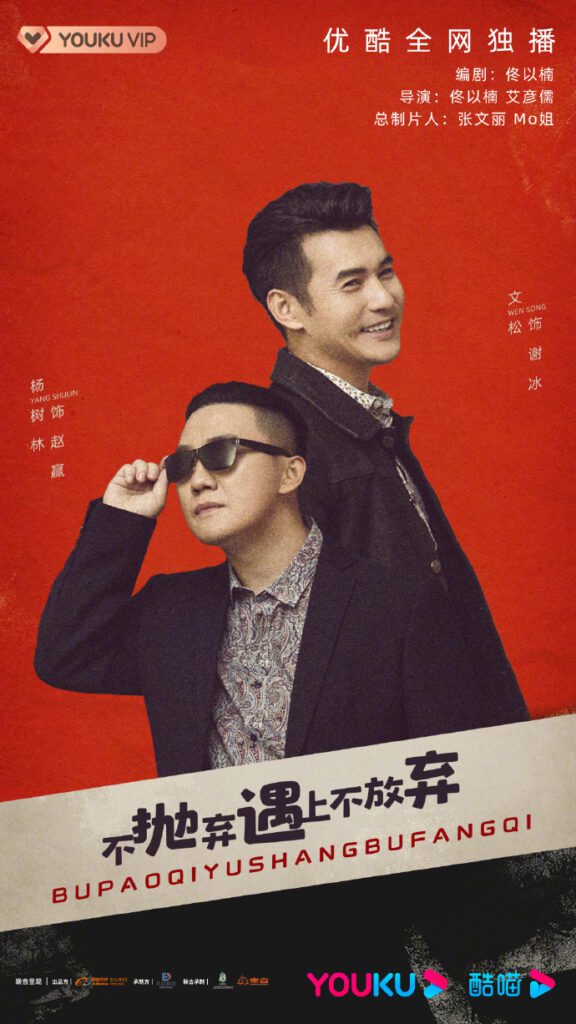 Title: Never Give Up
Also Known As: 不抛弃遇上不放弃 / Bu Pao Qi Yu
Shang Bu Fang Qi
Casts: Wang Song, Yang Shu Lin
Genre: Metropolitan
Date of Release: 14 March 2023
Where to Watch: Youku
This drama tells the story of a fitness trainer who encounters a cosmetics owner. As life has it, they become each other's support as many setbacks and difficulties plague their lives. With a 'never give up' mentality, they do not back down from the challenges presented before them. They even manage to recall their first dreams and loves.
This story is about not giving up and to continue moving forward to achieve happiness even in the face of adversities. What kind of happiness and miracles can they create in their lives?
20. Marriage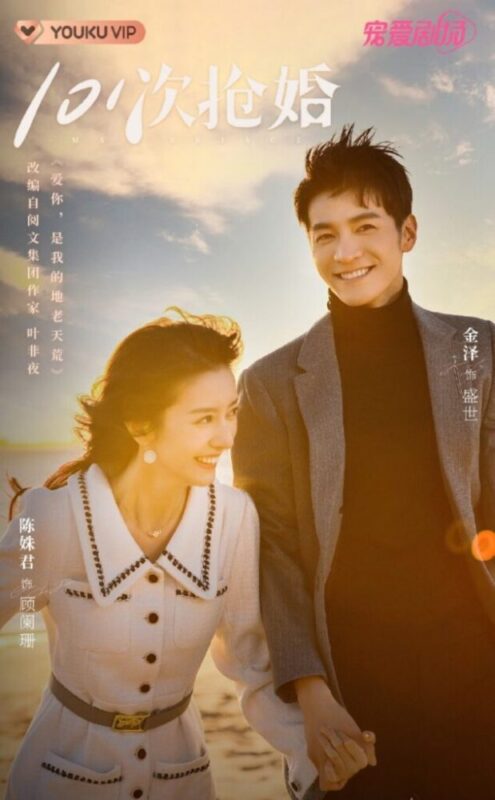 Title: Marriage
Also Known As: 101次抢婚 / 101 Ci Qiang Hun
Casts: Jin Ze, Chen Shu Jun
Genre: Romance
Date of Release: 17 March 2023
Where to Watch: Youku
Jin Ze plays Sheng Shi who has been in an unrequited love with Gu Lanshen, played by Chen Shu Jun, since high school. As a proud person who could not accept rejection, Sheng Shi thinks of a plot to marry Gu Lanshen and make her as his woman.
Gu Lanshen feels disappointed with Sheng Shi who has been her friends all this while. She also thinks of ways to escape this doomed marriage. Unfortunately, her younger brother got into an accident and is now in need of medical attention. Gu Lanshen turns to Sheng Shi for help with the medical costs. Sheng Shi uses this opportunity to 'trap' Lanshen into a marriage with him.
How will this unconventional marriage turn out?
21. Route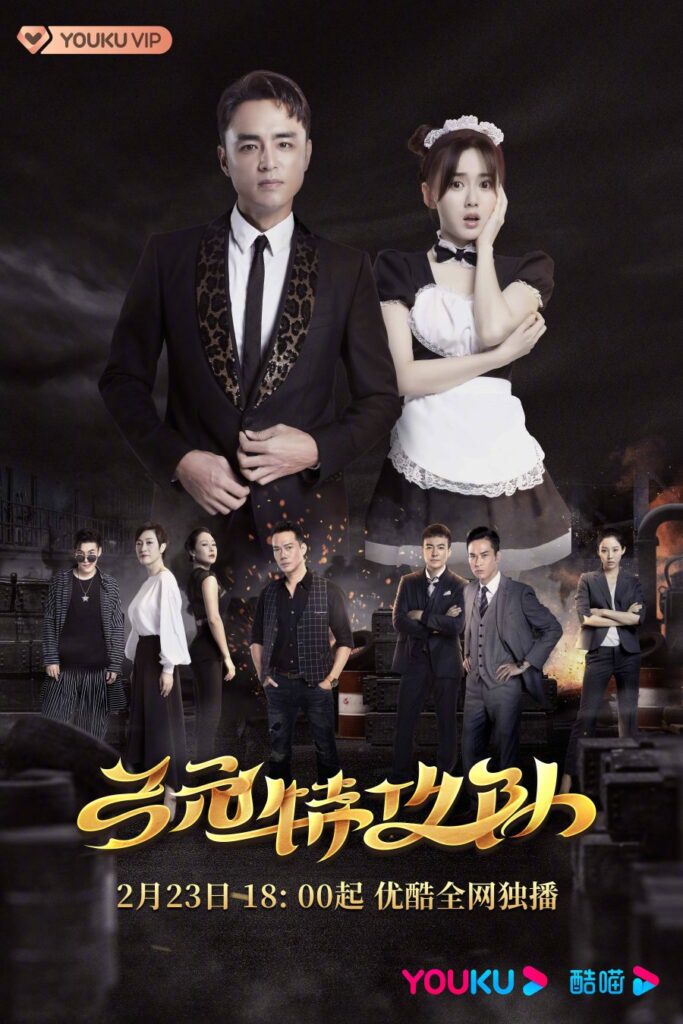 Title: Route
Also Known As: 弓元特攻队 / Gong Yuan Te Gong Dui
Casts: Ming Tao, Jiang Kai Tong
Genre: Detective, Crime, Mystery, Comedy
Date of Release: 17 March 2023
Where to Watch: Youku
In this light hearted crime drama, Ming Dao plays as Gong Li, a well known star in the entertainment industry. Inexplicably, he becomes involved in a murder case. His career is in jeopardy due to the onslaught of negative comments ever since.
Jiang Kai Tong plays Zhou Yinyuan, a psychology graduate come astrologer. She becomes the scapegoat of the said murder case for no reason. Now finding themselves in this unwanted sticky situation, they must work together to solve the mystery and clear their names.
Unfortunately, their own investigation is unable to help them solve this truly puzzling mystery. So they turn to the police to help them find the answers.
22. The Last Princess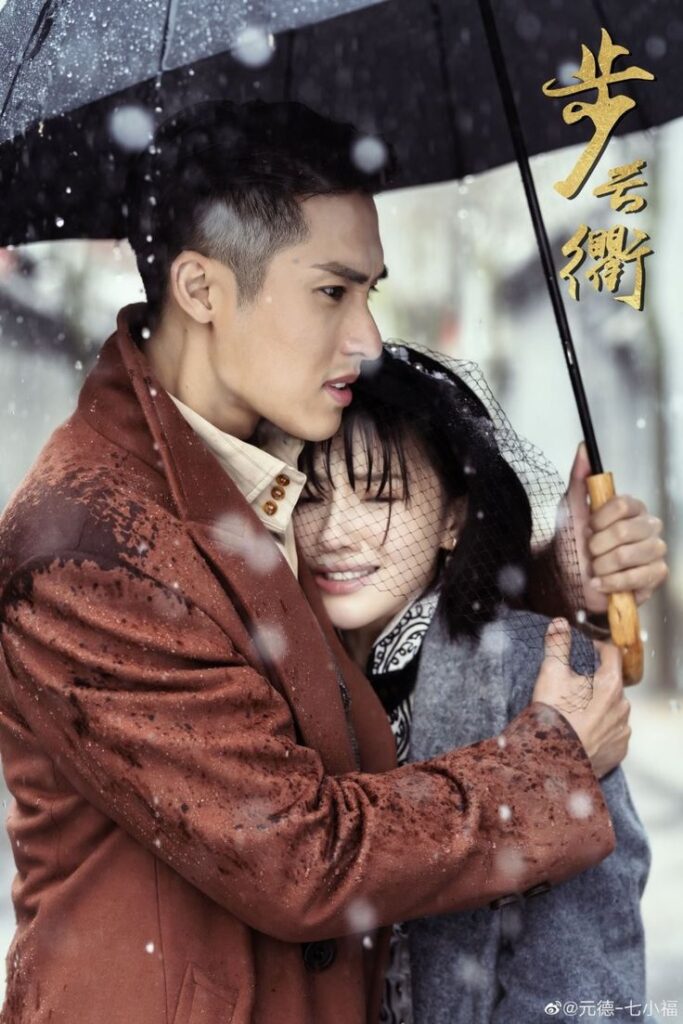 Title: The Last Princess
Also Known As: 步云衢 / Bu Yun Qu
Casts: Wang He Run, Zhang He
Genre: Repulican, Romance
Date of Release: 21 March 2023
Where to Watch: Youku
In the early years of the Republic of China, living conditions were poor. Jin Yu Rong, played by Wang He Run, is fallen aristocrat but she has the heart for the people. She aspires to be a doctor to help people and the community in need. In her quest, she meets Zhao Zhengnan, who shares the same passion to help the people.
Helping each other to fulfil their purpose, their friendship turns into romantic relationships. However, as now required by their chosen professions, they would have to be separated.
After getting through tumultuous times, they are able to find each other again. Jin Yu Rong is now a doctor, devoted wholeheartedly to the communism cause. Meanwhile, Zhao Zhengnan is a soldier who protects his homeland. They stand together to fight against Japan and embrace the new China.
23. Lost in Baimu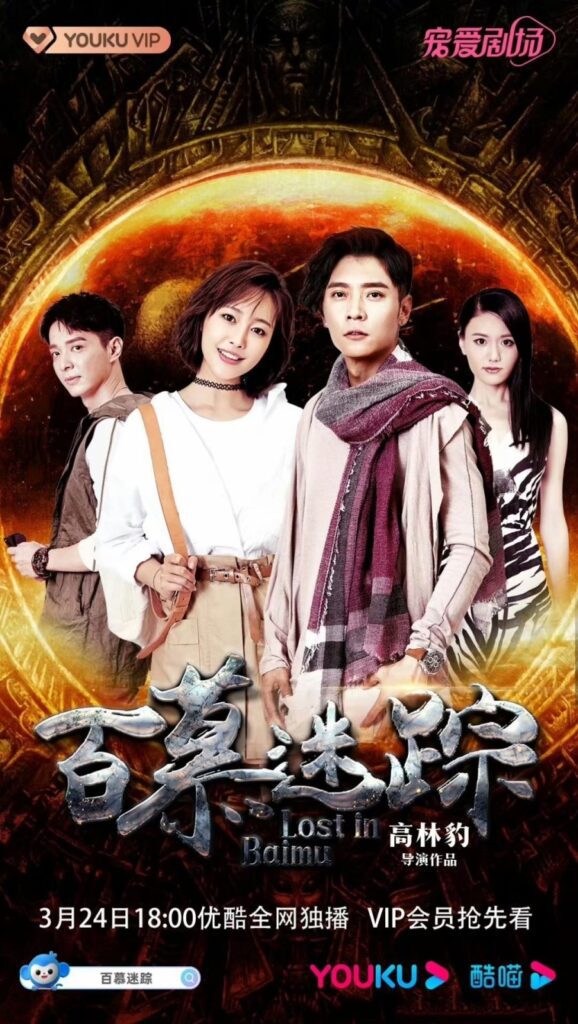 Title: Lost in Baimu
Also Known As: 百慕迷踪 / Bai Mu Mi Zong
Casts: Zhang Dan Feng, Li Chun
Genre: Adventure, Sci-fi, Suspense
Date of Release: 24 March 2023
Where to Watch: Youku
In this drama, Zhang Dan Feng plays Feng Sen, an engineer whose fiancé suddenly disappeared. Feng Sen desperately investigates her whereabouts and along the way meets with Hu Yue, played by Li Chun.
From all the clues he is able to gather, everything points to an area in Bermuda. After further investigations of the area, they conclude that Feng Sen's fiancé has been taken by another Feng Sen who comes from a parallel universe.
Lost in Baimu is sci-fi drama directed by Danny Ko, who is known for his work such as The Journey of Flower (2015) and Painted Skin (2008).
24. Nothing But You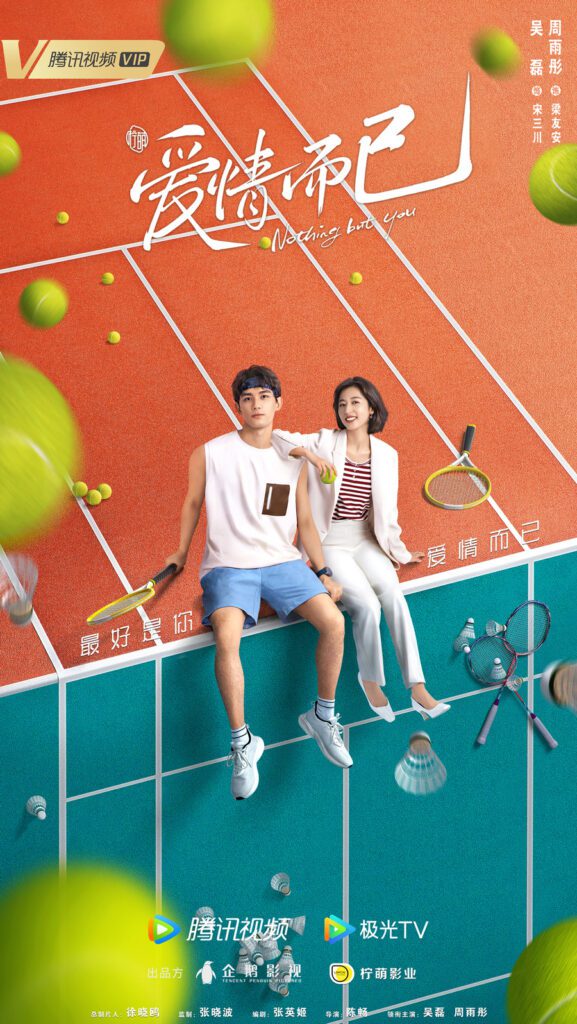 Title: Nothing But You
Also Known As: 爱情而已 / Ai Qing Er Yi
Casts: Leo Wu Lei, Zhou Yu Tong
Genre: Metropolitan, Romance, Sports, Workplace
Date of Release: 27 March 2023
Where to Watch: CCTV-8 or Tencent or WeTV
In this drama, Leo Wu Lei plays Song Sanchuan, a badminton athlete who is always placed as substitute in matches. While Zhou Yu Tong plays Liang You An, a director's executive assistant, who is accomplished in her career yet feels overworked and needs a change of pace in her life.
As fate would have it, they both join a grass root tennis club. As they get to know one another and their team mates, they learn of each other's strengths and aptitude. With the addition of Liang You An as club manager, and Song Sanchuan a tennis player with badminton background, they strive to develop their club amidst challenges.
Working together closely to reach their goals, Song Sanchuan and Liang You An become attracted to one another and slowly fall in love. How will their relationship progress? Will their club be able to grow professionally?
25. Internal Affairs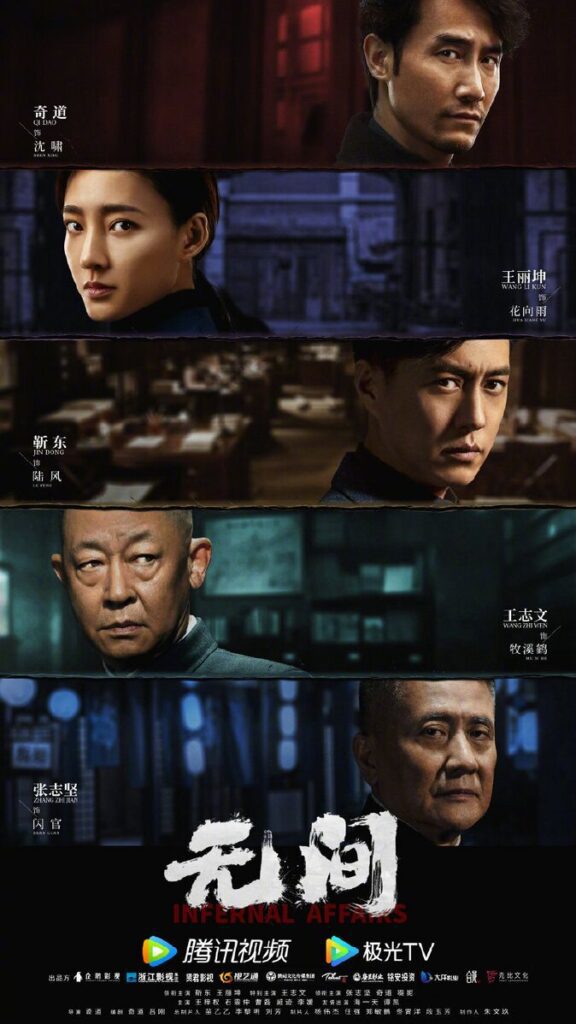 Title: Internal Affairs
Also Known As: 无间 / Wu Jian
Casts: Jin Dong, Wang Li Kun, Wang Zhi Wen,
Zhang Zhi Jian, Qi Dao
Genre: Period, Spy, Action
Date of Release: 30 March 2023
Where to Watch: Dragon TV or Tencent or WeTV
In this drama, Jin Dong plays Lu Feng, a special agent during the anti Japanese war era. In a special mission where he had to go under cover, he became entangled with Shen Xiao, played by Qi Dao who almost revealed his true identity.
However, Jin Dong is someone with outstanding brilliance, hence he managed to control the situation and finally completed the mission with success. Unfortunately, he is betrayed by his mentor and his family is murdered. He realizes there are many unspeakable secrets in the Military Statistics Bureau.
In the end, he decides to join the Chinese Communist Party and goes undercover in the Military Statistics Bureau. Through many intricate schemes and plots, he manages to gain the upper hand from the enemy and wins the war.
26. Pledge of Allegiance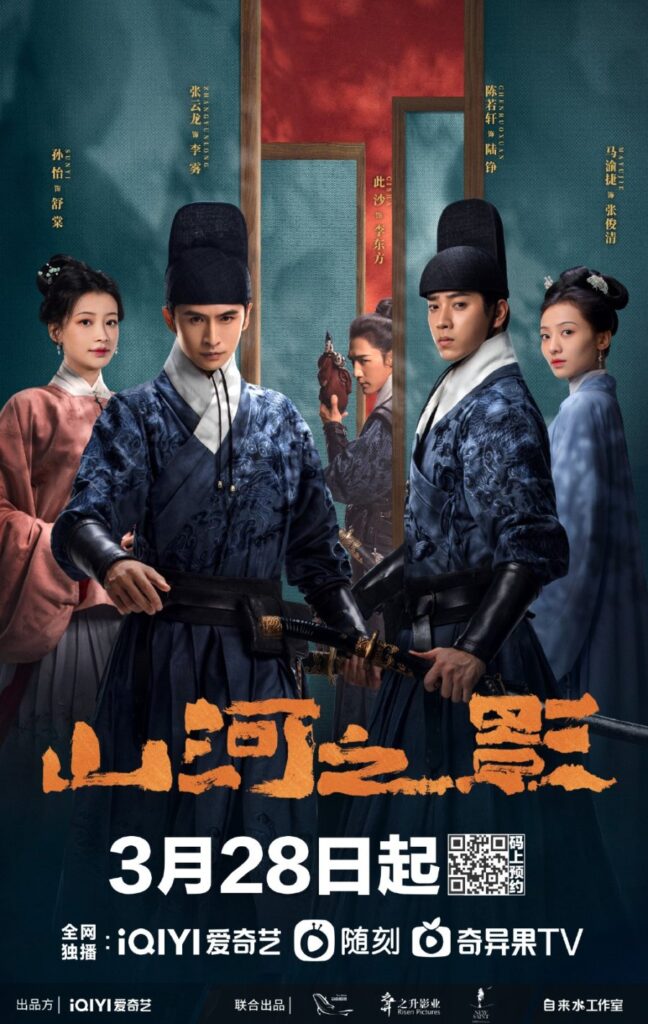 Title: Pledge of Allegiance
Also Known As: 山河之影 / Shan He Zhi Ying
Casts: Zhang Yun Long, Chen Ruo Xuan
Genre: Wuxia, Spy
Date of Release: 28 March 2023
Where to Watch: iQiyi
Zhang Yun Long plays Li Wu in this drama. Li Wu comes from a poor back ground, however through twists of fate, he becomes a member of the Imperial Secret Police. There, he meets Lu Zheng, played by Chen Ruo Xuan.
Unlike Li Wu, Lu Zheng is aloof and has terrible communication skill. However, the two soon find friendship and reliance in each other. They solve numerous cases and become aware of the dangers lurking in the court.
27. Falling Before Fireworks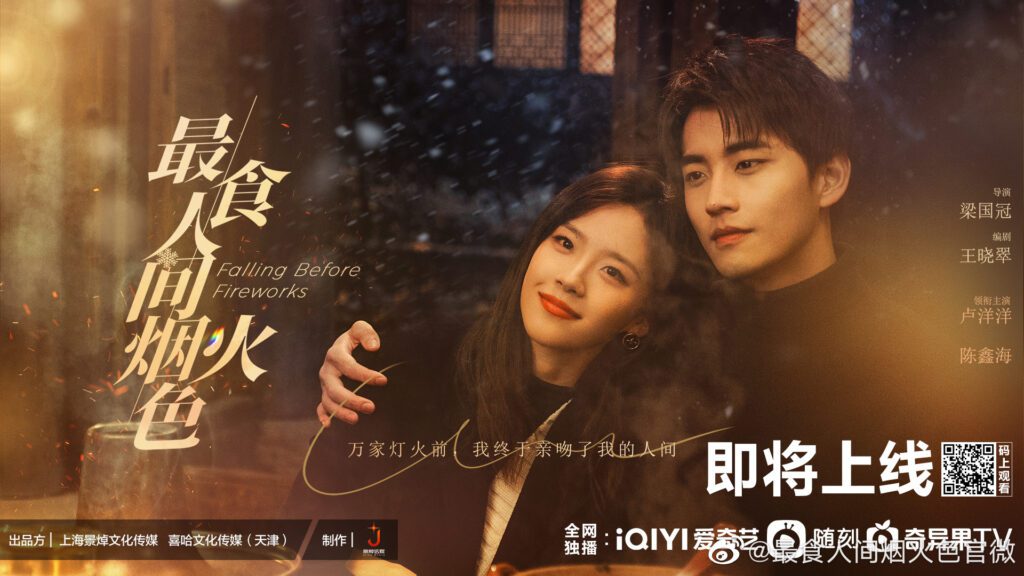 Title: Falling Before Fireworks
Also Known As: 最食人间烟火色 / Zui Shi Ren Jian Yan Huo Se
Casts: Lu Yang Yang, Chen Xin Hai
Genre: Romance
Date of Release: 31 March 2023
Where to Watch: iQiyi
Si Qing, played by Lu Yang Yang, is a hard working, accomplished bank executive. Her life revolves around her career and her goal of having a good life, which is to be a self sufficient woman who has money, her own house and car.
One day, one of her loan cases leads her to meet Jing Chen, a traditional craftsman. In terms of lifestyle and goals, Jing Chen is the opposite of Si Qing, with no plan, no money, no house and no car. But he seems to be living a more fulfilling life than Si Qing.
During the Chinese New Year, Si Qing feels abandoned by her friends and family. In her frustration, she outrageously proposes marriage to Jing Chen, who agrees to her suggestion. Thus begins their marriage life together.
28. Desire and Poem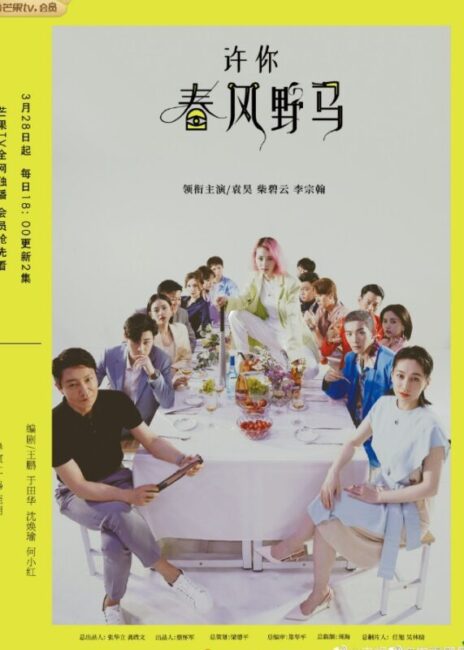 Title: Desire and Poem
Also Known As: 许你春风野马 / Xu Ni Chun Feng Ye Ma
Casts: Yuan Hao, Chai Bi Yun, Li Zong Han
Genre: Metropolitan, Workplace, Comedy
Date of Release: 28 March 2023
Where to Watch: Mango TV
This drama tells the story of a group of young adults with different professions in the financial industry. With their own sense of purpose, justice and ideas for revenge, the give their all to survive in the workplace.
29. Love is Written in The Stars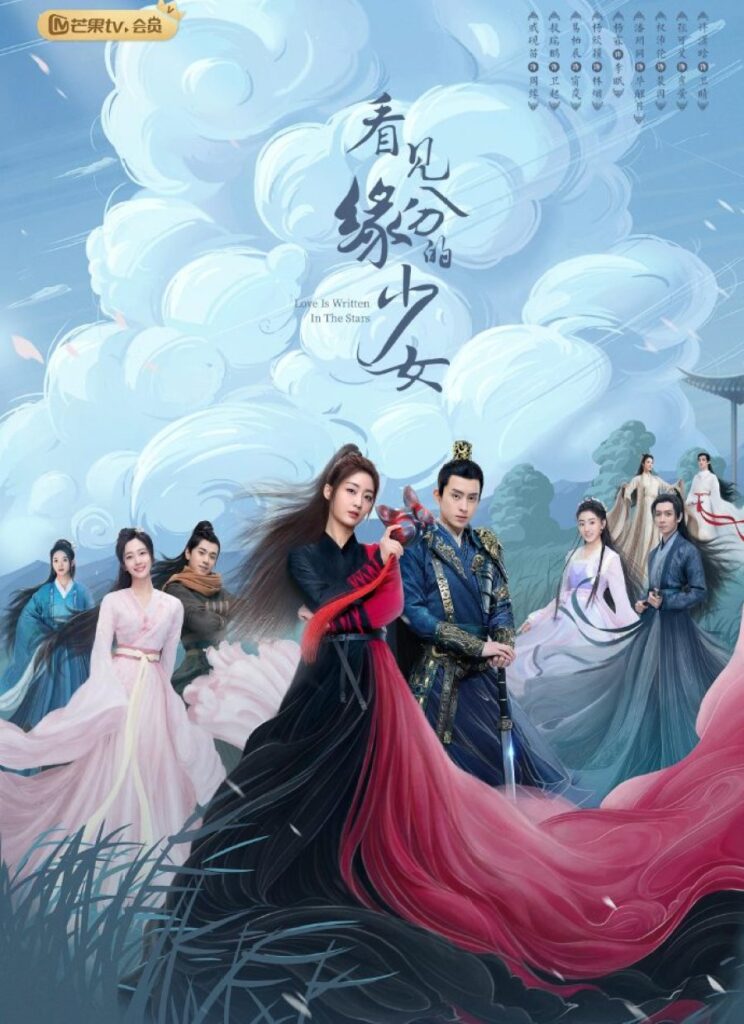 Title: Love is Written in The Stars
Also Known As: 看见缘分的少女 / Kan Jian Yuan Fen De Shao Nu
Casts: Qi Yan Di, Ao Rui Peng
Genre: Historical, Romance, School, Comedy
Date of Release: 31 March 2023
Where to Watch: Mango TV
Qi Yan Di plays Zhou Yuan in this drama, a martial arts prodigy who disguises herself to be a boy in order to get into Qingyun Academy. There, she meets Wei Qi, a marquis who is the academy's overlord. Wei Qi has been married several times but none of his marriage lasts. As a result, he develops hatred towards weddings.
Zhou Yuan has a talent for seeing fates and connections between people. As they both slowly get to know each other, they join forces to uphold justice and defeat their enemies.
There you have it, Chinese dramas released in March 2023. Let's just hope these dramas can be popular and becoming best dramas in 2023. I hope you enjoy this article. See you!