Title: Have a Crush on You
Also Known As: 听说你喜欢我, Dear Doctor, Love Heals , Ting Shuo Ni Xi Huan Wo , Qin Ai De Yi Sheng
Director: Yang Yang
Casts: Wang Chu Ran, Peng Guan Ying
Screenwriter: Wang Jie, Zhang Chu Yu
Genres: Romance, Drama, Medical
Country: China
Episodes: 36
Year: 2023
Original Network: Tencent Video
Where To watch: Viki, WeTV
Hello readers… welcome to another post of drama review. Have A Crush on You or Love Heals was a 36-episodes Chinese romance drama about the relationship between two young doctors. Be prepared for a handful of rants as well as praise for this drama. Happy reading!
Have a Crush on You Synopsis
When Ruan Liu Zheng stepped into the dangerous conflict zone of Africa, she never knew that she would find the familiar face of her ex-husband. It has been years since they separated after they got the divorce certificate. They were practically strangers to each other. Ning Zhi Qian was equally shocked. He could not believe that his sweet and weak ex-wife has changed into a strong and resolute person. Moreover, she had become a young doctor with a promising future. Ning Zhi Qian himself was an outstanding neurosurgeon. He was cold and aloof yet his capability made everybody bowed to him.
Ruan Liu Zheng and Ning Zhi Qian's encounter was short since Ruan Liu Zheng must return to China. But then Ruan Liu Zheng was sent to Beiya Hospital to continue her master's study under the guidance of Ning Zhi Qian. It seemed that their fate was not over yet.
Ruan Liu Zheng and Ning Zhi Qian concealed their past relationship from their colleagues. But they never realized that there were still sparks between them. The unfinished business between them and the closed work zone made them grew closer. They started to understand each other's feelings, solve their past problems, and finally get to know themselves better.
But the path of love was a bumpy road. In Ruan Liu Zheng's eyes, Ning Zhi Qian never changed. He was still a person who looked down on her as if her presence was a burden for him. And Ning Zhi Qian never realized that he would someday be green with jealousy when another man chased after his ex-wife.
Would Ruan Liu Zheng and Ning Zhi Qian turn over a new leaf and be together once again? Or would they learn from the past and choose another person to spend the rest of their life with?
Have a Crush on You Review
Okay, first of all, I have never felt so disappointed in a drama to the point that I would really regret watching it. Have A Crush On You or Love Heals was so good at the beginning and the middle, but it was a flop in the end.
Everything was perfect. The storyline, the acting, and the chemistry were good. I was praying for them to be together again in the end. Well, if they don't it was okay too because in my opinion Ning Zhi Qian had emotional and attachment issues. But, my dear screenwriter, must you write such a trope for the ending?😭😭😭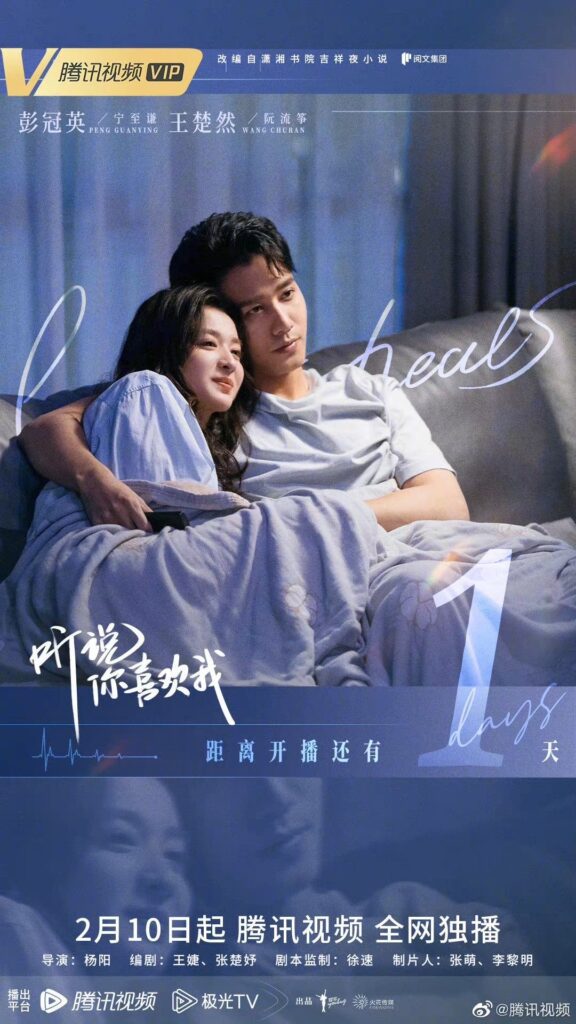 The director, Yang Yang, had done a pretty good job on everything. She was the one who directed A Dream of Splendor drama and Ever Night. Most of her dramas receive good reviews and good ratings. And you could see it from this drama. Everything was perfection.
There were not many medical dramas that would use real medical equipment on their set. But Have a Crush On You's hospital set was quite impressive. Although the doctor's ward was a tad too fancy. But I would not mind having that kind of working area…😉
The screenwriters, Wang Jie and Zhang Chu Yu made a very good story up until episode 30. But the closure seemed like an addition and the ending was abrupt. I regretted the fact that I kept on watching this drama to the very end instead of stopping at episode 30. I'm so sorry if I was too cruel, but the disappointment that I felt was too deep.
But I have to give two thumbs up to the actors. I watched Wang Chu Ran in the Royal Feast drama as Su Yue Hua, the jealous chef. She did a good job in that drama, but she was not a shining star. But I fell in love with her in this drama. Whether she was a naïve medical student or a determined doctor or a forlorn lover, she did everything perfectly. Plus she was THAT gorgeous that I was mesmerized by her.
I saw some of Peng Guan Ying's dramas such as Tribes and Empires: Storm of Prophecy and the Longest Day in Chang'an. In this drama, he was an excellent choice for Ning Zhi Qian. He captured the renowned doctor's cold demeanor and aloof character very well. His handsomeness was not my cup of tea, but I had to admit his charm.
Liu Rui Lin's presence made me excited. I saw him in many good dramas such as Who Rules The World drama, The Autumn Ballad drama, and my favorite one Eternal Love: Ten Miles of Peach Blossom drama. I never thought that he would look very charming in silver-rimmed glasses. A feast for the eyes indeed.
The chemistry between the actors was good. Wang Chu Ran and Peng Guan Ying were surely a perfect match that looked good together. Wang Chu Ran's beauty did not outshine Peng Guan Ying's charm. But I really enjoyed the scene when he was jealous of her.
The Cinematography
Every set in this drama was arranged in a detailed manner. Ning Zhi Qian's house was modern and sophisticated, but cold. While Ruan Liu Zheng's house was warm and traditional, just like the people who lived in it. The African sets were also arranged very carefully even though I felt like it was too much when they made the rebel lived in a cave.
Compared to other so-called medical dramas, Have Crush on You used some real medical equipment and I appreciate it. And I'm sure you would not miss the Covid-19 situation near the end. Those masks, goggles, and the entire personal protective equipment reminded me of the earlier days of the pandemic. And to be honest, I do not like those memories.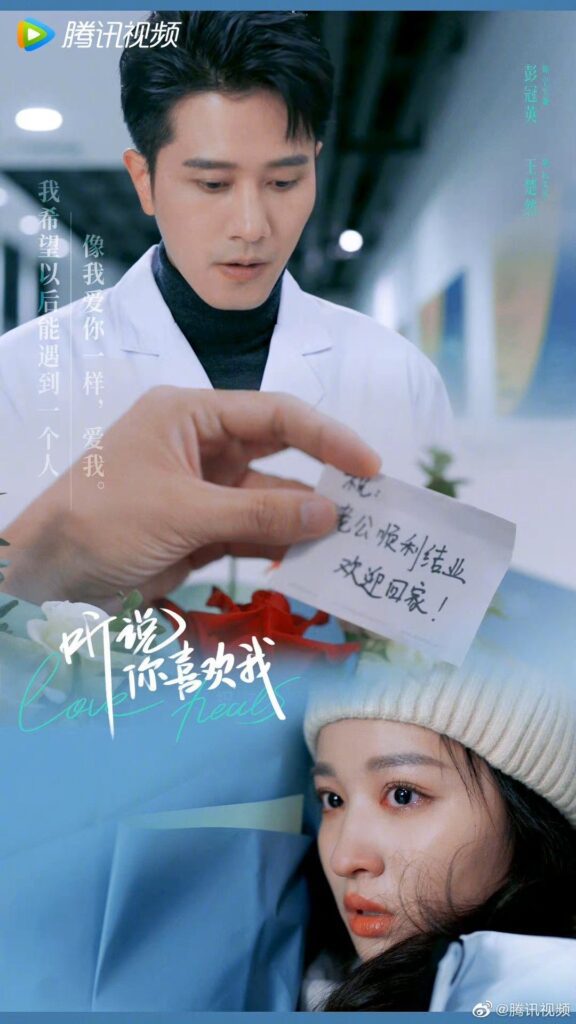 The filming angle and the lighting were other things to be praised in this drama. You would see how sad Ruan Liu Zheng was when she had to face the loss of her loved one. The loneliness of Ning Zhi Qian when he returned to an empty house. And I noted that the lighting between Ning Zhi Qian and Ruan Liu Zheng was totally different. The lighting in Ning Zhi Qian's house was slightly cold and dark while Ruan Liu Zheng's family home was more yellowish which gives out a warm family vibe.
The Story
Everything about Have Crush On You was perfection, except for one: the ending. I was hooked up from the beginning of the story. Did not realize that I have watched 6 episodes in a row. It was a cute romance between two doctors. One was talented and already a famous doctor while the other just started her medical career. The stark contrast in their professional fields and characters was the thing that made this drama engaging.
The main story was about the complicated love between Ruan Liu Zheng and Ning Zhi Qian. Their failed marriage and the on-and-off relationship after the divorce. The story was fast-paced and many medical cases happened between the love stories.
Have a Crush On You used a flash-backward chronological plot. They started with the present time, but many flashbacks helped us understand Ruan Liu Zheng and Ning Zhi Qian's relationship. But in my opinion, too many flashbacks would confuse you. I would rather have a long flashback than plenty but short ones. The Africa scenes were also quite impressive. However, the story about the rebellion party at the end was a bit off.
Dear readers… please be prepared to read my next sentences because I'm going to rant about Ruan Liu Zheng and Ning Zhi Qian's relationship.
The story started in 2019, 7 years after Ruan Liu Zheng and Ning Zhi Qian's divorce. Ruan Liu Zheng had to fly to the city of Dahl in Africa. On her first day, she had to face rebel soldiers and worked under a rifle. The amazing thing was Ruan Liu Zheng was quite calm as someone who had never been in a conflict area. She did not panic or be at least afraid when a person next to her was shot. Just how strong was her heart?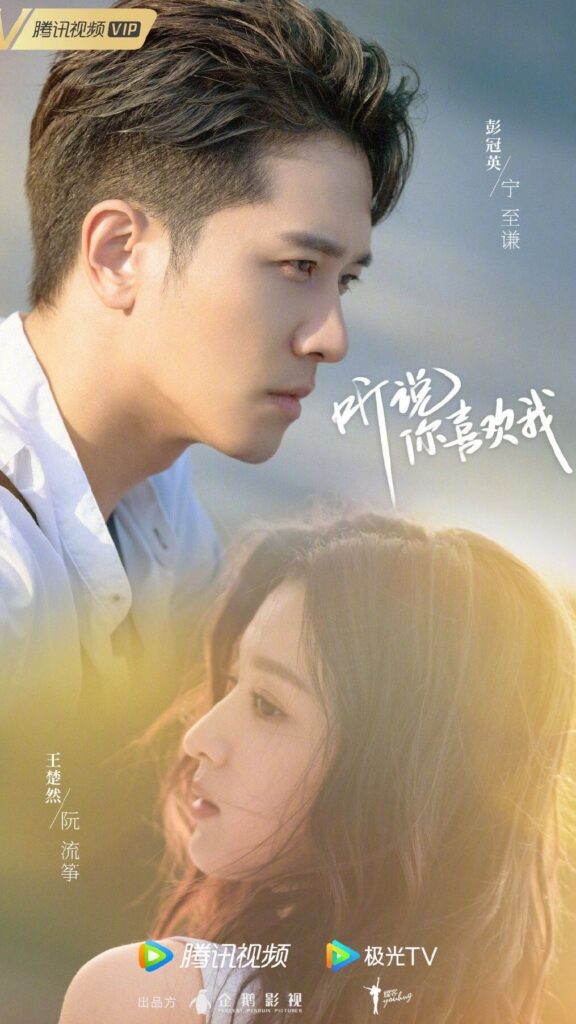 The Africa scene was prepared as the meeting point for them. The place had sentimental value for both of them because it was the place where Ning Zhi Qian's mother passed away. Ning Zhi Qian had a close bond with his mother while Ruan Liu Zheng was impressed and admired her ex-mother-in-law.
In my opinion, Ning Zhi Qian really loved his former fiancee, Dong Miao Miao. She might be his first love therefore he was disappointed when she left him for another man. And because of this, I believed that Ruan Liu Zheng was his rebound girl. He chose her because Ruan Liu Zheng wholeheartedly loved him.
If only Ruan Liu Zheng was not a naïve girl who had never been in a relationship and Ning Zhi Qian was more mature. They would see the red flag signs everywhere in their relationship. Well, I had to admit that although she was selfish, Dong Miao Miao had estimated well about the future relationship between Ruan Liu Zheng and Ning Zhi Qian.
Dong Miao Miao told Ruan Liu Zheng that her relationship with Ning Zhi Qian was unbalanced. And it was true. Ruan Liu Zheng invested more in the relationship than Ning Zhi Qian. I wondered what was the reason behind Dong Miao Miao's infidelity. Was it because of her selfish reason or did she ever feel that she had to step out of her relationship with Ning Zhi Qian?
Whoa!! I never knew that I would have a such conclusion about Ning Zhi Qian's character. If you think about his professional accomplishments, Ning Zhi Qian was absolutely the best. Besides, his aloof demeanor was quite an attraction, isn't it? Can you resist a charming, wealthy, famous man with a good job and a promising future? Hell, no! I would ask him to marry me right away.
However, he might not be the best option when it comes to relationships. Ning Zhi Qian lacked healthy open communication and had emotional issues. He chose Ruan Liu Zheng only because his mother was fond of her and thought that Ruan Liu Zheng was suited for him.
Three months after Ruan Liu Zheng met Ning Zhi Qian's mother, he came to her family to express his will to marry her. In my opinion, it was too abrupt. Parents' blessings were important, but the most important thing in a relationship was the couple's feelings for each other. And they seemed lacking in that area.
But fret not dear readers… If you were dissatisfied with my opinion of Ning Zhi Qian, I also bore some dissatisfaction with Ruan Liu Zheng.
She was too hurried to confess her love for him. Well, it was not surprising since she liked him for a very long time. When she confessed to him, Ning Zhi Qian did not say anything. He just accepted her love words and hugs. Was she contented with it? Because I won't be!
Later, she rejected a full scholarship from John University (yes, I also frowned upon the name…😅). After she got married, she forgot about her ambitions and dream and was sincerely immersed in her role as a housewife. It was not that I don't respect her for her decision. But Ruan Liu Zheng did everything on her own accord and forgot to ask about Ning Zhi Qian's thoughts. He had expressed his objections to the lunch boxes. He was too busy to eat them in time. And when he had the time to eat, the food was already cold.
After long and arduous work, Ning Zhi Qian might want to eat warm foods. He could grab it at the canteen, but he could not do it because he had to finish the lunch box. Slowly, the lunch boxes became a burden to him, but Ruan Liu Zheng was not aware of that.
It was a good thing that they divorced. Otherwise, Ruan Liu Zheng would not develop into the person she was at the present. She also would never realize how much potential she had up her sleeves. Meanwhile, Ning Zhi Qian grew feelings for her and realized how much Ruan Liu Zheng meant to him. It was hard to find a balance between his job and personal life, but a least now he could treat Ruan Liu Zheng better.
Although Ning Zhi Qian was a confusing lover, he was a good father. Not long after the divorce, there was a baby abandoned in the hospital. The baby suffered from a brain tumor and Ning Zhi Qian was the one who saved him. Later, he adopted the baby when he could not find the mother and named him after his surname, Ning Xiang.
As a father, he did a good job of raising a sensible boy. Their relationship was good and Ning Xiang loved him very much. As a father, he did not conceal the fact that Ning Xiang was adopted. It was quite surprising since adopting was not a small matter and Ning Xiang was only a six-year-old boy. I have no idea when and how Ning Zhi Qian explained the whole adopting matter to Ning Xiang.
It was an amazing thing that Ning Xiang was cool with it. He still wanted to meet his birth mother although she had abandoned him. In this matter, Ning Xiang was more mature than his father. Ning Zhi Qian was still holding grudges against his father for years until he was an adult. Meanwhile, Ning Xiang forgave her mother when he was only six years old.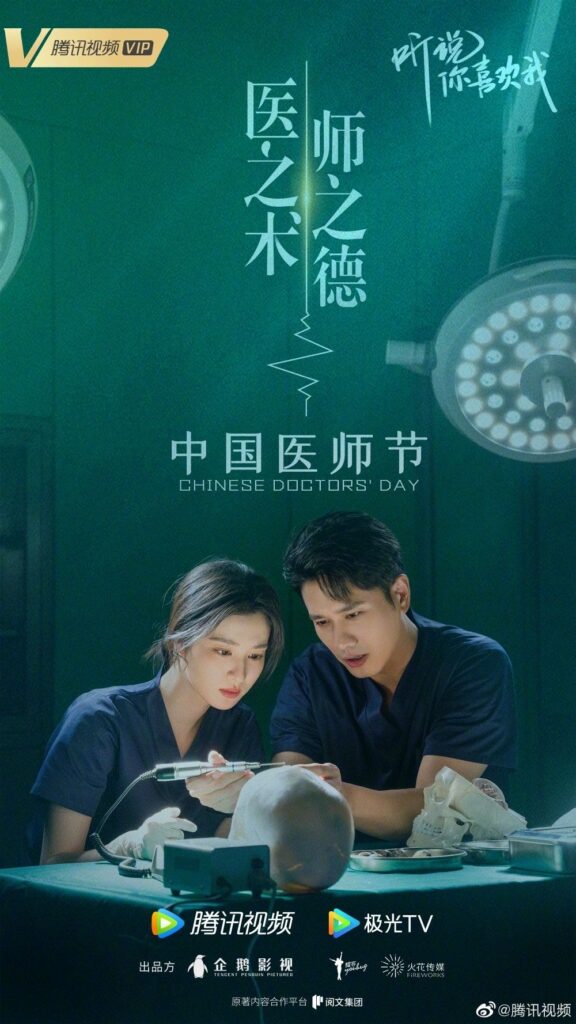 The second couple in this drama was Ding Yi Yuan and Cheng Zhou Yu. I was not too interested in them because their story was not as eye-catching compared to Ruan Liu Zheng-Ning Zhi Qian's love story. However, their love story was more sincere and less troubled than our main lead's. They had a problem with family standing. Ding Yi Yuan was born with a silver spoon. Her family was prominent and wealthy while Cheng Zhou Yu came from a humble family.
The third couple was Tang Ya and Ruan Lang. Tang Ya's husband was a terrible person who cheated on her while Ruan Lang had a crush on Tang Ya for a very long time. Their age gap was quite big since Ruan Lang was Ruan Liu Zheng's younger brother while Tang Ya was Ruan Liu Zheng's best friend. Their relationship started from a brother-sister relationship, but Ruan Lang was as stubborn as his sister when it comes to love.
I would not talk about the ending here, since I would write an article Have A Crush On You Ending Explained. But it would not keep me from expressing my dissatisfaction about the ending. In my opinion, the closure was disappointing.
There were many things that happened in the last 6 episodes. However, it seemed like the problem was added only to lengthen the drama. And the amnesia thing… What was the point of all of these???😭
The Character
Ruan Liu Zheng
Ruan Liu Zheng was a smart, talented, and kind girl. She possessed a gentle heart and had a lot of sympathy and empathy for her patients. She often did an unconventional approach to her patient. People might judge her, but in her mind, she only thought about her patient's well-being. Ruan Liu Zheng was also stubborn but naïve when it came to love.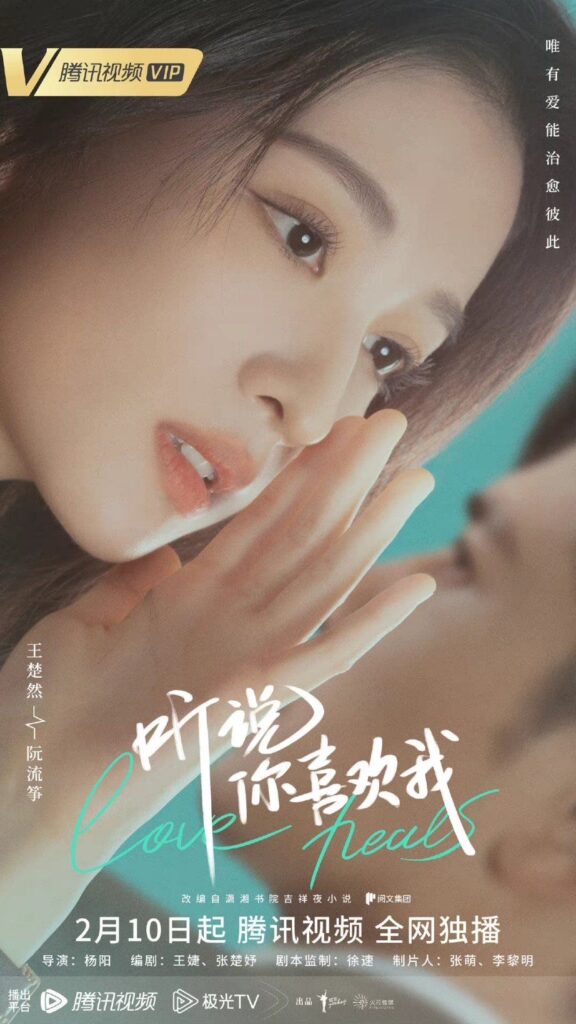 Ruan Liu Zheng was a medical student when she met Ning Zhi Qian. He was a handsome, smart, and charismatic senior whom everybody loved. As a student, Ruan Liu Zheng was not the most outstanding one. She was weak at heart and afraid of many things.
Ruan Liu Zheng could not eat dishes made from fish since the fish eye scared her. She could not stand horror movies. She could not touch a frog since it made her shudder. And the last thing she was afraid of was cadavers. Well, I am not the brave one either when I see one, but as a medical student, Ruan Liu Zheng had to face a cadaver many times during her study, right?
As her mentor, the first thing Ning Zhi Qian did was to help her overcome all her fears. Her study improved and she was more spirited when it came to work after Ning Zhi Qian was appointed to be her mentor.
Ning Zhi Qian had many fans. And Ruan Liu Zheng was not immune to his charm either. Every time Ruan Liu Zheng saw him, her eyes twinkled and her lips started to smile. Although Ruan Liu Zheng was a scaredy-cat, in terms of love, she was quite brave. She might run when her friends teased her feelings for Ning Zhi Qian, but she would not cower when she was left alone with him in the same room. She was not afraid to walk up to him and talk to him. She was also the one who invested more in their relationship.
Ruan Liu Zheng was married when she was 23 years old and had not completed her study. However, because Ning Zhi Qian already had a stable job in a good hospital, a car, and a house, Ruan Liu Zheng's family agreed to the proposal. Before they got married, Ruan Liu Zheng met with Dong Miao Miao several times. Dong Miao Miao told her that Ning Zhi Qian might treat Ruan Liu Zheng as her replacement. She also reminded Ruan Liu Zheng that an unequal relationship would hurt her.
Dong Miao Miao's words seemed to be engraved in her mind that she had to chase her before her wedding ceremony only to say that she would make Ning Zhi Qian fall in love with her and they would live a happy life. Did Ruan Liu Zheng try to convince Dong Miao Miao or herself?
During their marriage, Ruan Liu Zheng tried so hard to be a good wife. She learnt how to cook and never missed delivering him a warm lunch every day. At first, it was a good thing, but then it became a burden for Ning Zhi Qian. Their relationship got worse when Ning Zhi Qian left her for the USA to study. She learned the cold hard truth that Ning Zhi Qian was happier when he was not with her. It broke her heart and destroyed the feelings that she had for him.
Ruan Liu Zheng asked for a divorce as soon as he arrived in China. Her aching heart crumbled after Ning Zhi Qian accepted her request calmly. He did not keep her and silently let her slip away from his life.
After the divorce, Ruan Liu Zheng picked up what has left behind before. She continued her study at another university and become a neurosurgeon. The same profession as Ning Zhi Qian. The bitterness of her marriage changed her from a sweet girl into a cold and sharp woman.
Ning Zhi Qian
Ning Zhi Qian was a talented and aloof person. When he was still a medical student, he was a great senior, mentor, and lover. Although he was strict, he was warm and friendly. And as a lover, he was affectionate. But things started to change after Dong Miao Miao broke up with him for another man.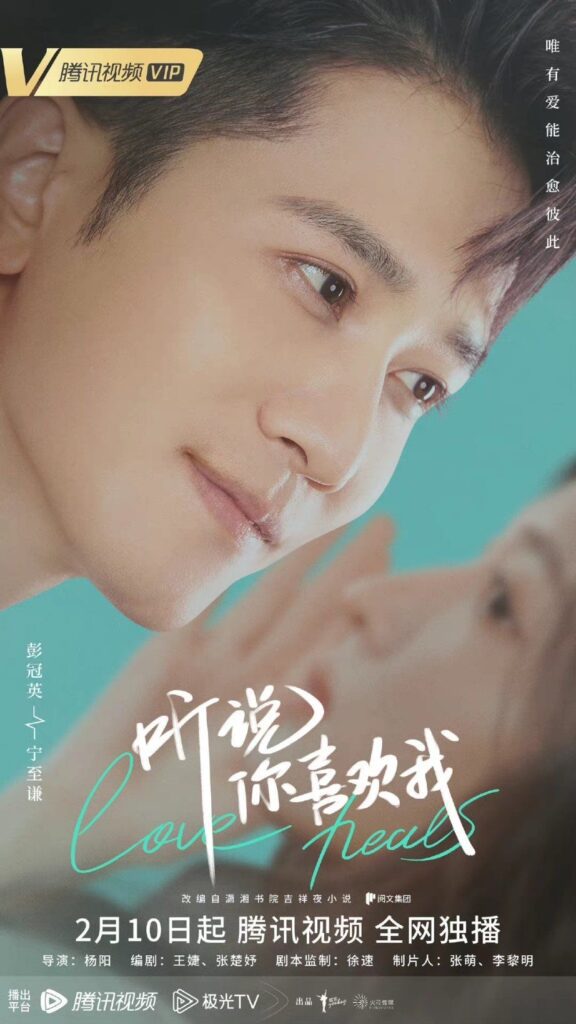 Back then, Ning Zhi Qian had proposed to her and even prepared a marital house for both of them. He was happy and excited to be with her and the failed relationship hit him hard. Ning Zhi Qian overcame his broken heart by drinking and jogging.
Ning Zhi Qian loved his mother and held grudges against his father. He felt abandoned by his father when he did not fight for his custody with his mother. I might miss something on this. But Ning Zhi Qian's younger life was a bit confusing to me. His parents divorced when he was young. His father left him and then remarry while his mother continued to pursue her career.
However, Ning Zhi Qian's father told Ruan Liu Zheng that Ning Zhi Qian grew up in an orphanage, therefore he has many "brothers". It seemed that when his mother was busy, he lived in an orphanage. Please correct me if I'm wrong, dear readers.
We all walk with emotional baggage on our backs, including Ning Zhi Qian. He was scarred by his parents' failed marriage and Dong Miao Miao's infidelity. The changes in his personality were not visible. However, he could not deny that Ruan Liu Zheng's warm love and affection touched his heart and slowly healed it.
After he met again with his ex-wife in Africa, Ning Zhi Qian's romantic feeling was aroused. The lingering feelings that were buried for 7 years resurfaced when he learned that she was in danger. He started to look for reasons to contact her and even used his son as a reason to get in touch with her.
The aloof Ning Zhi Qian became a jealous person, especially when Xue Wei Lin pursued Ruan Liu Zheng. Yet, even though his feeling was clear as day to her, they still had to face ups and downs with it.
The Conclusion
All in all, in terms of cinematography, acting, chemistry, and execution, Have A Crush On You deserved to be praised. You would fall in love with this drama as soon as you cast a glance at the first episodes. Everything was perfect and I was satisfied with it.
Did I like this drama? Yes, I did. The story was good and intriguing. However, if I were to rewatch it, I would stop at episode 30 and pretend the drama was over by then. I would not bother with the rest of the episodes. I would recommend you do the same thing. But I guess that you would be curious about it after you read my rant about the ending and decided to watch it until the very end. By then, please don't blame me if you have some dissatisfaction about it later.
Just a quick recap, I also wrote Have A Crush On You ending explained, you can read it if you want to know the ending detail of this drama.
However, you still have plenty of episodes to watch the beautiful countenance of Wang Chu Ran, the charms of Peng Guan Ying, and the cuteness of Liu Rui Lin. Happy watching!