Title: Who Rules The World
Original Title: 且试天下 (Qiě shì tiānxià)
Year: 2022
Number of Episodes: 40
Genre: Wuxia, Romance, Fantasy
Country: China
Who Rules The World Synopsis
Who Rules The World is a Chinese romance drama with 40 episodes in total. The story was about Hei Feng Xi and Bai Feng Xi, who are both unrivalled in the martial worlds in terms of skill, wit and intellect. Hei Feng Xi handsome and elegant while Bai Feng Xi beautiful and majestic, they both rival and compete with each other in their ambition to turn the world into a better place.
As chaos begin to descend in both the martial arts and the political worlds. They join forces to uphold justice and to deal with the political unrest, fighting and battle for the imperial throne. In the midst of all the bloodshed, love begins to bloom.
Who Rules The World Review
Yang Yang and Zhao Lu Si combine their star power together in this thrilling wuxia drama. When I first saw the trailer, I felt super excited, they are the on screen couple I never knew I needed to see. It is a truly entertaining 40 episodes. Not a dull moment in sight, but I personally think it could have been better.
For starters, the passionate romance scenes I was expecting to see were not as intense as I had imagined. So that's a let down. Nevertheless, this is a good drama and I would recommend it to anyone who has some idle time, but does not know what show to watch. In fact, I just recommended this to my husband who just completed King's Avatar for probably his 50th time.
Coming in With High Expectations
Yang Yang is someone who is always committed to his role, he always delivers. I mean, have you seen You Are My Glory??? Having said that, however I still remember when he was starring in Love O2O opposite Zheng Shuang. Although this Chinese drama is crazy popular even to this day, the romance scenes were always cringey to me. Which I am sure am not alone in this.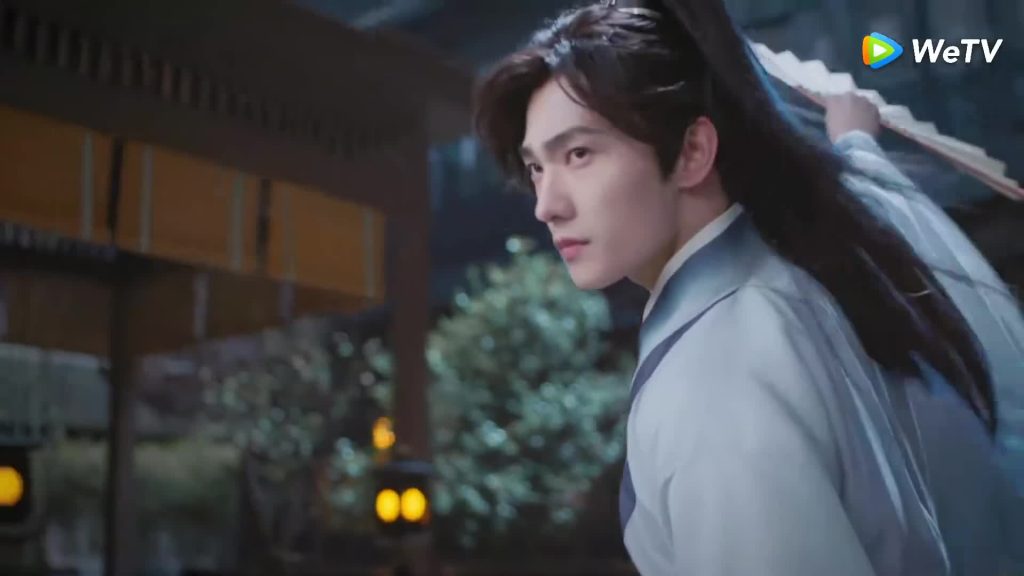 It always looked as if Yang Yang's character was so into it. While Zheng Shuang's character was clueless as to what's going on. And even worse she seemed resigned to her fate, helpless. Could it be that that was meant to be a portrayal of innocence? Anyways, it was uncomfortable to watch.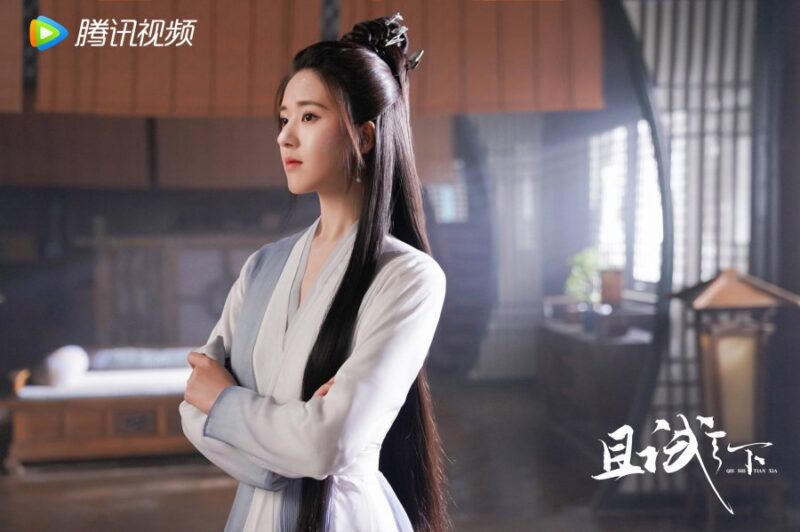 Zhao Lu Si on the other hand is one of my favorite actress. She is crazy talented and always makes romance scenes believable. In her earlier days of Oh! My Emperor, I always believed that this rising star was going to be big and look at her now! Needless to say, I had high expectations for this Cdrama. Though the charm that was Xiao Zhan and Yang Zi in The Oath of Love, has yet to wear off from my mind.
I was expecting swoon worthy, heart thrumming, breath hitching, sweaty palm inducing scenes!
But as it turns out this Cdrama is definitely a martial arts drama (˃̣̣̥‿˂̣̣̥). It is just that me and my dirty mind was expecting to see something else haha. Having said that, the plot was interesting and always engaging with satisfying face slapping thrown in between. Thus, I am not disappointed with the show.
Casts & Characters
This show definitely has its charm, there are casts and characters here which truly deserve their own deep dive.
Yang Yingzhou The Warrior
The story begins with a thrilling chase of Yang Yingzhou, played by He Kai Lang, through the woods. It was a battle of life and death, hundreds to one. He Kai Lang shines in this fighting scenes, he made me hold my breath and I didn't even know who he was.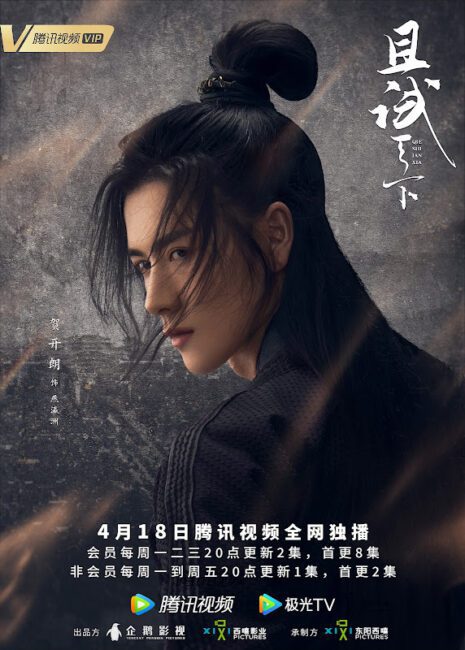 His scenes were short but the impact he made was still felt throughout the series in my opinion. The viewers were able to have a feel of how brave, indomitable and heroic Yang Yingzhou was, and I definitely took notice.
He Kai Lang's performance was memorable and captivating, and made me look him up online. I am excited to see more of his performances in the future.
Zhao Lu Si….Is That You….?
Yang Yingzhou fighting scene in the bamboo forest was also the first time the viewers were shown the character Bai Feng Xi. I was so shocked and pleasantly surprised, yet I had to do a double take. This is the first time ever that I have seen Zhao Lu Si plays such a role; refined, graceful, precise, bewitching and lethal. As compared to her previous roles where she'd portray meek, cute, humble, goofy yet very charming characters. Perhaps not even a stretch to say… An acquired taste in the historic drama timeline.
I have to admit I was not used to it first, whats with her cool mannerism and all.
At first I found the fact that her back is too straight. Her speech too wise and witty, and just her overall domineering aura, unnatural. Just because I was not used to this type of performance from her. In time however, I have gotten used to it and her 'different' performance no longer became a distraction for me. And I was able to enjoy the show as how it was originally intended.
I have to also add that I am amazed with the work she put into this performance. Notably the fighting scenes, I never knew she had it in her. Especially after her performance in The Long Ballad opposite Dilraba Dilmurat. My favorite Bai Feng Xi fighting scene was when her group was cornered in a trap and she had to continue fighting for her life the entire night. Truly epic, one of the most memorable moments in the show.
Beautiful Yang Yang Delivers
As a contrast to Zhao Lu Si, Yang Yang was his usual beautiful self; handsome, poised, confident, unmatched, perfect in every way. There's no better actor to portray someone so flawless other than Yang Yang. What can I say, he exudes protagonist male lead aura in abundance, I thoroughly enjoyed his performance.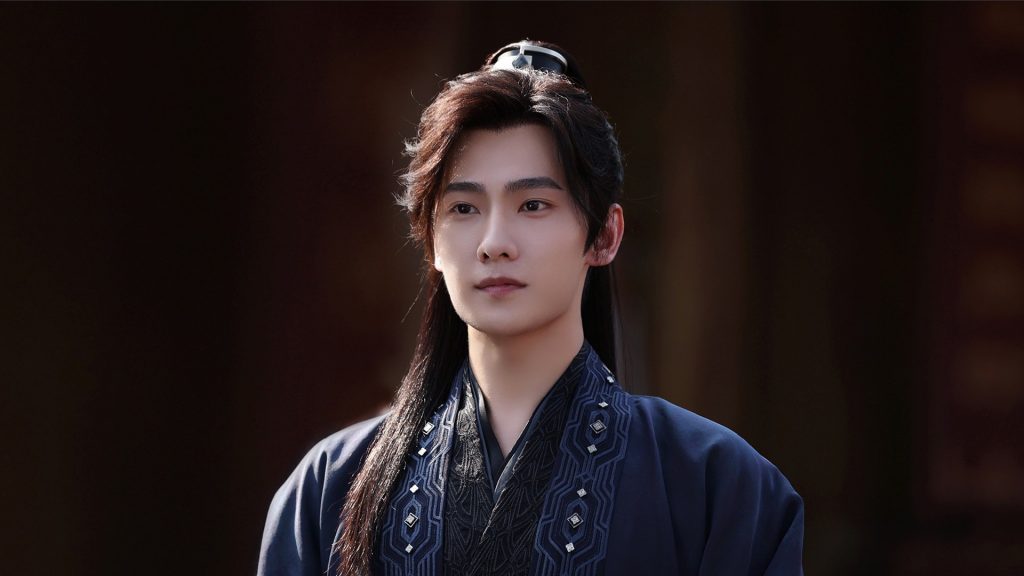 Some spoilers ahead…..
Having said that, with Hei Feng Xi's special identity, I do feel that his performance was lacking the royal quality it deserves. Perhaps, it wasn't so much that it was lacking. But more that it was outshined by someone with a more imposing aura.
Huang Chao, The Hero We Deserve
As was his performance in The Flame's Daughter, Leon Lai Yi shines as Huang Chao. He was majestic, regal, beautiful and just from one look, you can tell immediately he is not someone you can mess with. While Yang Yang's Hei Feng Xi appears benevolent and more down to earth, Leon Lai Yi's Huang Chao dazzles with eminence. I was bewitched by his performance in this show as well. Hence I am hoping to see more of him in more prominent roles.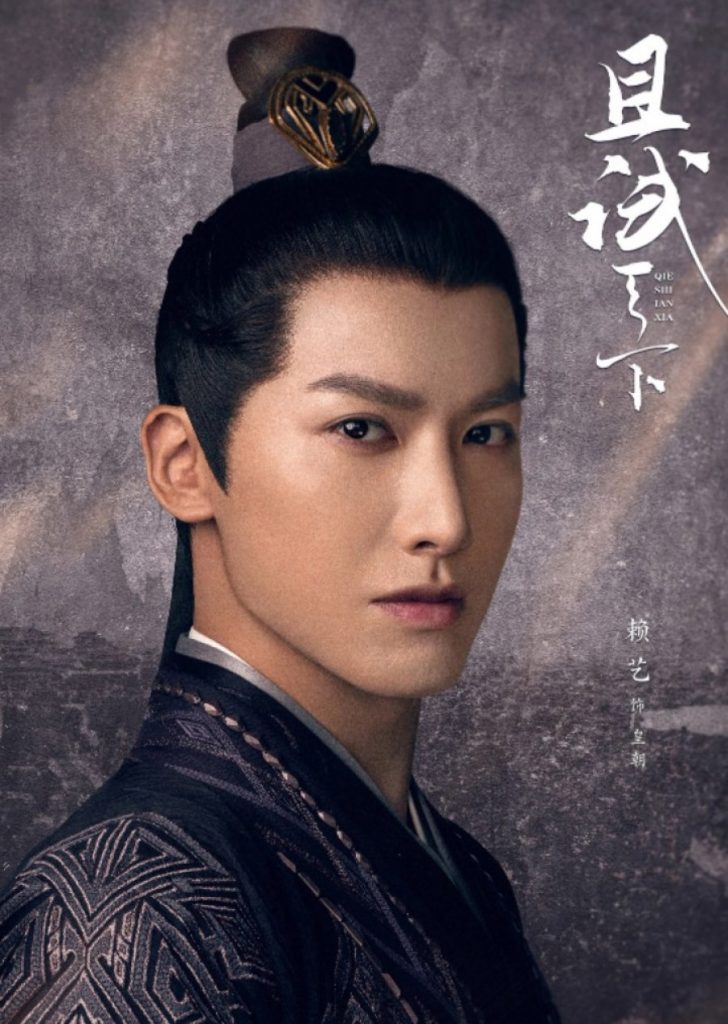 The character Huang Chao is an outstanding leader. Wise and someone who's able to see the bigger picture and the greater good. He proves to be a wise ruler for his country and he places the good of the people as his top priority. This character sort of gave me a hint to how the story is going to end, and I cannot say I am mad at it. My favorite scene was when Huang Chao learnt a wise and valuable lesson from Hei Feng Xi through a game of chess.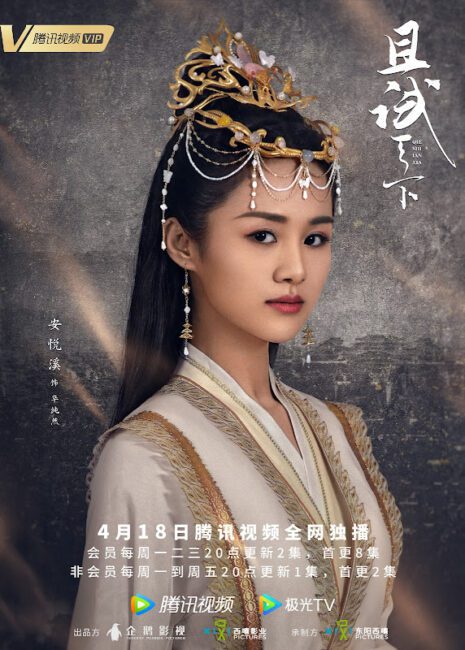 I do would love to see the romance between Huang Chao and Hua Chunran being depicted more in this show, it is a shame that it was not. I think it's adorable that Hua Chunran was 'preconditioned' to become the empress by Huang Chao's side by none other that Huang Chao himself. Had he not placed the idea in little Hua Chunran's head, she would not have had the ambition to be the empress and hence may not ended up by Huang Chao's side. This would have made a precious side story.
Feng Ju, Between A Rock and A Hard Place
I have not read the novel which Who Rules The World is based on, but I can just imagine what kind of a headache the character Feng Ju was. Two faced, under achieved, short sighted, privileged. In short, perfect antagonist character you just love to hate.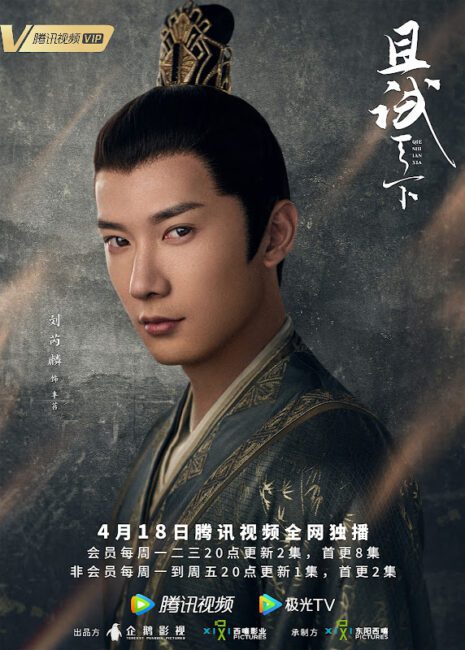 Having said that, the way Liu Rui Lin depicts this character makes one able to sympathize with his situation. He realizes that he lacks talent, but his mother's ambition pushed him to the brink and though he may not want the same thing as her. He really did his best. Albeit through unsavory means, the only means he knew how to do; as how he has witnessed his mother performed countless times.
The Ending
In the end, when the mother son duo was not able to get what they want, he was still able to come to terms with it. By this, I get the impression that this Feng Ju character was not really that ambitious. He was just trying to please his mother all this while.
When he realizes that they cannot escape punishment and judgement for what they did. And his mother, the one person he actually cares about, the only one who treats him well met with a bitter end. He just lost it and perhaps for the first time ever, he truly felt tormented.
if you want to read more detail about the ending, you can read it on Who Rules The World ending explained post that I wrote. Thanks you.